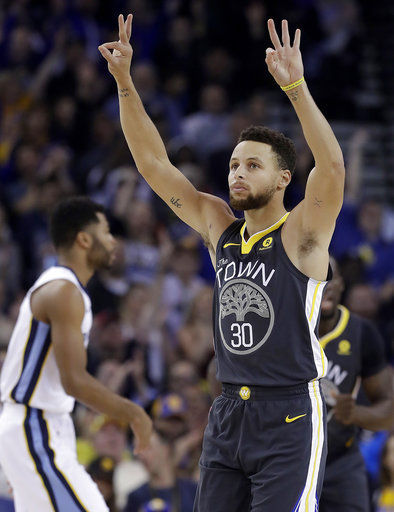 Editor's note: Kyle Mangelson, 14, is a freshman at St. Helena High School and a diehard basketball fan. His love for the NBA sparked an idea to create an Instagram account, @the.hoops.wire, which features original content and has gained more than 8,000 followers in less than a year. "The Hoops Wire" will feature his commentary on the Warriors and the NBA, as a whole, as the season takes shape in the new year.
Golden State Warriors guard Stephen Curry has returned from his 11-game absence due to an injured right ankle, and he couldn't have made a more extraordinary return.
In just his first game back on Dec. 30, on a minutes restriction, and coaches saying he wasn't 100 percent, Curry went absolutely wild and dropped 38 points, going 10 for 13 from the 3-point line in only 25 minutes. Talk about a comeback.
"That was remarkable," Warriors head coach Steve Kerr said during a post-game interview. "(Curry) looked like he didn't skip a beat ... Steph is — he's remarkable."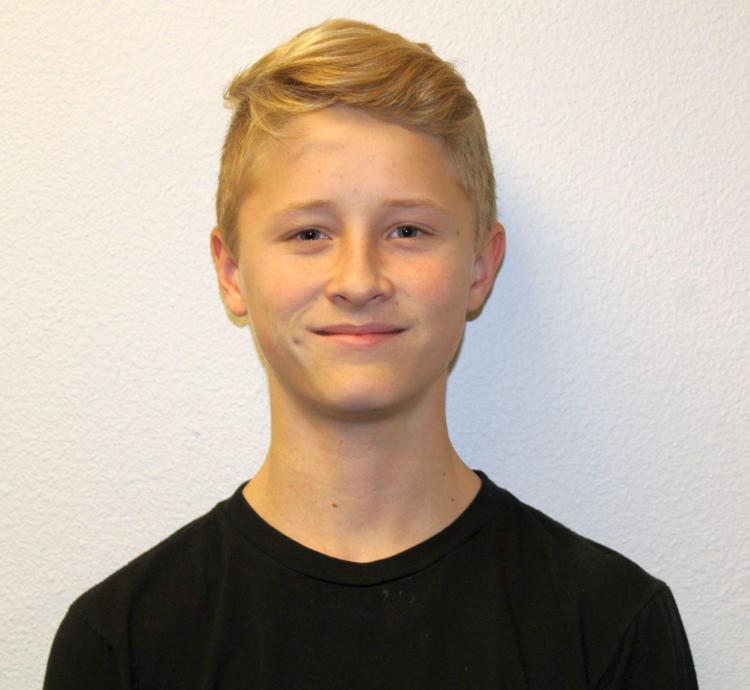 Being out 11 games, it can really take a toll on some players, especially on a guy like Curry, who hasn't had an extended injury rest in five years.
Curry didn't cool off after his hot start against Memphis, either. He then went for 32 in Dallas, and 29 in Houston, both games shooting over 50 percent from the field ... that's extremely efficient, especially for a point guard.
Then, last Saturday, Curry went up against the Los Angeles Clippers, who had a few young guards on 10-day contracts that were fighting for their NBA lives. Curry went off, and notched 45 points, scoring 21 points in the first quarter. He also achieved a career-high in free throws, with 15 out of 16 free throws in the game.
Curry seemed determined to draw contact whenever and wherever he was on the court, which is strange considering he just came back from a brutal ankle injury. Curry also got himself three steals, three assists, and six rebounds in 30 minutes.
Had he not sat out the entire fourth quarter because of a complete blowout, Curry easily could've gotten himself a career-high.
"Steph understands how this works," Kerr said. "He isn't the type of guy to get back in the game to set a career-high and go for 50."
And with a performance like that, the Warriors will almost always come out with a win, outscoring the Clippers 121-105.
Toronto Raptors guard DeMar DeRozan broke the franchise high in points scored by a single player against the Milwaukee Bucks, getting himself a career-high with 52 points. The record was previously held in a tie between Vince Carter and Terrence Ross.
If DeRozan's performance wasn't impressive enough, he also led the team in assists, notching eight assists in their overtime win, 131-127. He showed phenomenal shooting efficiency, going 17 of 29 from the field, and 5 for 9 from 3-point range.
Speaking of 3's, DeRozan has drastically improved his shot from behind the arc throughout his nine-year career. At the start, his 3-point jump shot was atrocious, going only .096 in the 2010-11 season. Clearly, his hard work has been paying off, shooting .368 this season. It's funny how in one of the coldest months of the year, DeRozan is red hot from distance, shooting an absurd .550 (Too cheesy? OK).
DeRozan has led his team to a 27-10 record, the second-best record in the Eastern Conference, standing only behind the Boston Celtics at 33-10.
DeRozan has been everything that the Raptors have asked for, and he has been such a good leader this season for them. In fact, weeks before the regular season started, DeRozan said, "I really want to lead the team in assists … I'm serious." So far, he is currently sitting at second on the team in assists per game, with 4.9, while Kyle Lowry leads with 6.9.
Now of course, this isn't some type of competition or anything, but it would be nice to see DeRozan lead. I mean, he really isn't that far behind, and he could easily do it before the season ends. Only time will tell.
Bad news for Spurs fans because, as of Sunday, head coach Gregg Popovich announced that their star player, Kawhi Leonard, who had already missed 33 games this season with an injured quad, will be out for even more extended time with a partial tear in his shoulder.
Unfortunately it's not something Spurs fans would want to hear, as it seemed as Leonard was just starting to get it going, and back to his MVP candidate form, notching 25 against the Knicks and 21 against the Suns.