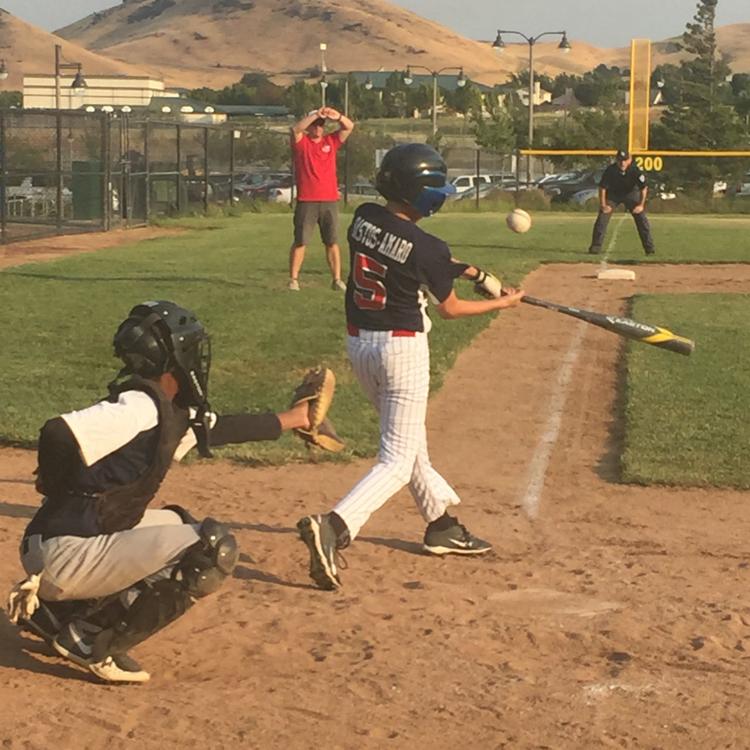 CORDELIA – It's one thing to be eliminated from the Little League District 53 Majors All-Star Tournament.
It's another to be sent home via a walk-off home run, in a game that looked to be headed to extra innings.
After being blasted 20-2 in its first game by Napa American on June 30, resilient St. Helena came back two days later in the double-elimination tournament and bowed out with a heartbreaking 2-1 loss to Vallejo American.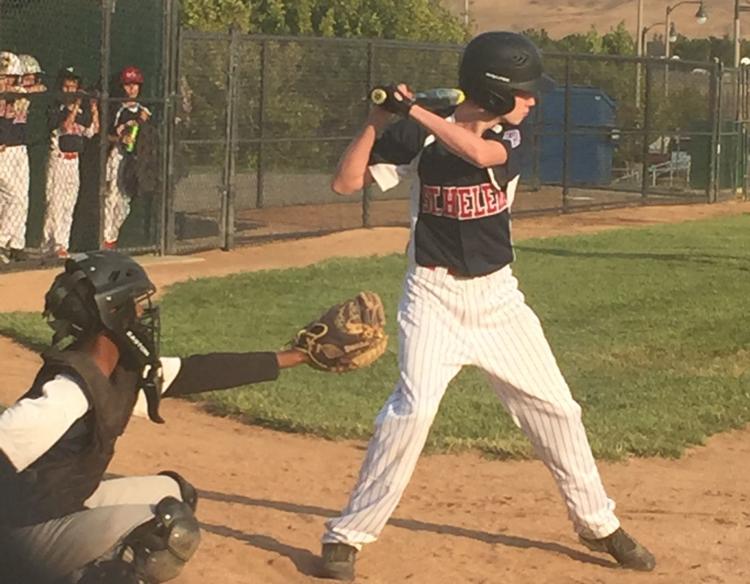 "Compared to the way we played against Napa American on Saturday, this was a completely different ball club today," St. Helena manager Joe Herdell said. "I'm proud of every single player on this team. Coming from a town of just 5,000, we're the underdogs every year, but our kids showed a lot of heart today."
The game was played at a very high level, with outstanding defensive plays and solid pitching from both sides.
"Wynton Meyer, our catcher, was great today. He threw out a couple of runners at second and third," noted Herdell. "Our outfield played well, throwing out guys trying to take an extra base, and we had very few mistakes today, which is what I asked of them before the game."
With the score knotted 1-1 after 5½ innings, fans of both St. Helena and Vallejo American were settling in for extra innings.
But Vallejo American's Billy Robinson Jr., had a different idea. He stepped to the plate with one out and the bases empty and crushed a pitch over the left-center field fence and off the scoreboard. His teammates waited at home plate for a jubilant celebration as St. Helena trudged off the field, obviously stunned by the game-ending blast.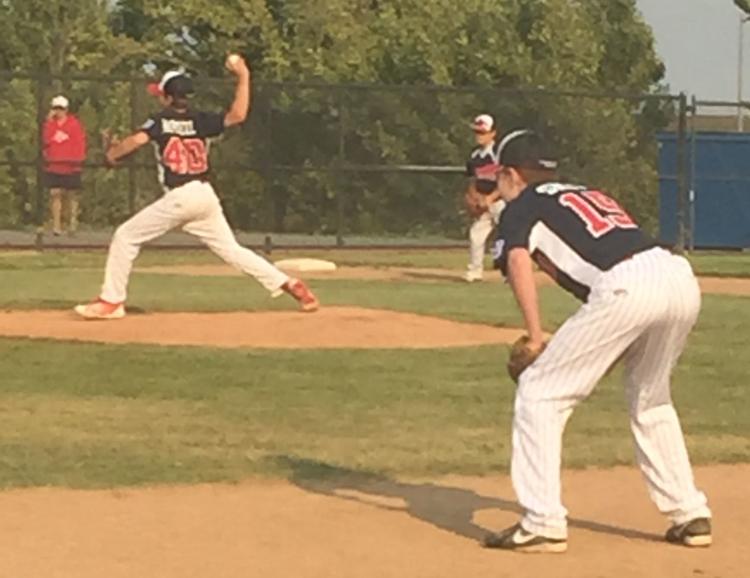 "We stranded two runners in the first, second and third innings and that really hurt us today," said Coach Herdell.
It was a tough end to St. Helena's tournament run. Starter Thomas Herdell pitched 4 2/3 innings and gave up only one run. He also struck out all three Vallejo American batters in the third inning.
"Thomas Herdell pitched a great game today," Coach Herdell said of his son.
In the top of the third, Herdell punched a hit into left field for a leadoff single. With one out, Weston Staid walked, moving Herdell to second. Spencer Nelson hit into a fielder's choice, moving Herdell to third. Wynton Meyer then drove in Herdell with the first run of the game with a sharp single to left.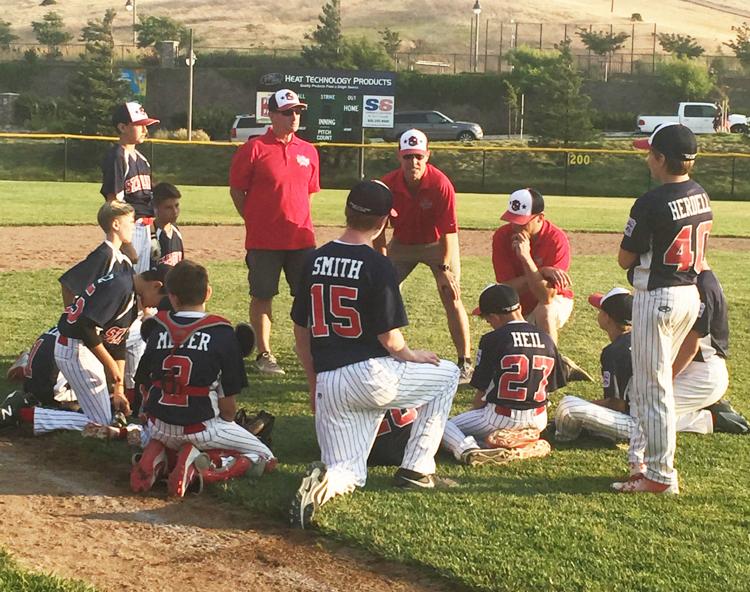 Vallejo American scored a run to tie the game in the bottom of the fourth, but it could have been worse. Nelson came in to record the third out with a strikeout, stranding two Vallejo runners.
"Spencer Nelson has one of the wickedest curveballs there is," coach Herdell stated.
Vallejo American got a taste of its own medicine in its next game, losing 2-1 to host Cordelia Tri-Valley.