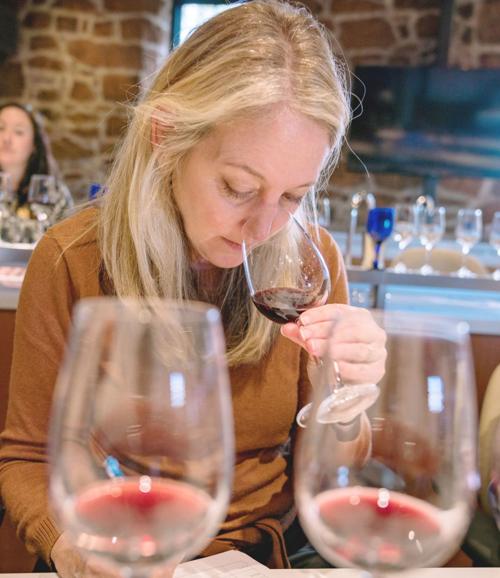 I tasted this wine blind, but not in the usual sense where the producer and all other label details are hidden to keep impressions solely on the wine itself. The label was front and center, but I had not yet researched the history of Domaine Anderson.
The wine was an instant hit – full of dark and red cherries with earthy herb and integrated spice complexity. This is a superb pinot noir that balances generous, complex flavors with bright acidity.
Heading to the website, I was instantly mesmerized by the aerial footage of stunning vineyard views; unique vineyard formations and the zen that is Anderson Valley, right off the Mendocino coast. Digging further, I discovered that Domaine Anderson was created as a special spot for pinot noir and chardonnay by the Louis Roederer family; a name synonymous with superior Champagne, and one of my favorites. I was pleasantly surprised; but not really.
Catherine Bugue is the Star's tasting panel writer. If you'd like to submit a Napa Valley wine for this column, please send it to the Napa Valley Wine Academy, 2501 Oak St., Napa, CA 94559. All wines will be evaluated.