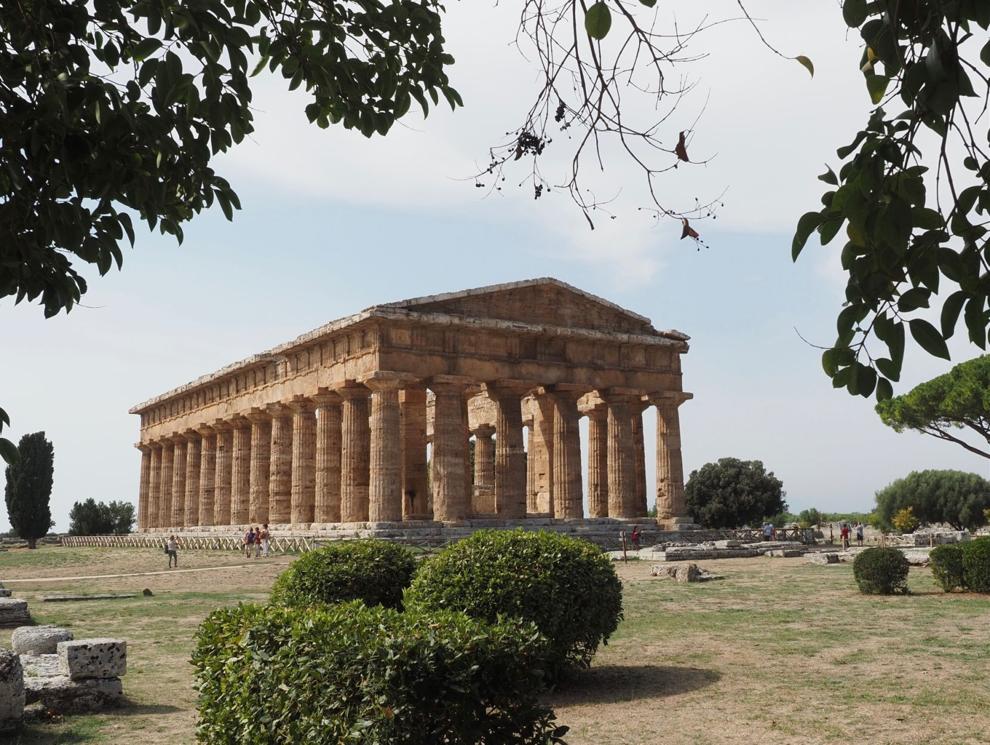 Before leaving for Taormina, Sicily, I had one day to spend in Naples, so I went to the ancient site of Paestum, one hour south of the city. Paestum is not Roman, it's a Greek temple complex containing three of the best-preserved ancient Greek temples in the world, including the two Hera temples. Somehow, over the centuries, it has withstood wars, vandalism and unwanted attention.
I'd enjoyed my time in Naples, a gritty city with great charm and color, not to mention a history going back 2,500 years. However, it was time to leave for Taormina.
Support local news coverage and the people who report it by subscribing to the Napa Valley Register. Special offer: $5 for your first 5 months!
A quick shuttle bus to the airport and an easy flight to Catania brought me to the island of warm weather, warm people and a huge volcano. I hopped on a train to Taormina but wondered what station I should get off at. In Europe many locations have more than one station so my first task was to overcome my hesitancy to ask.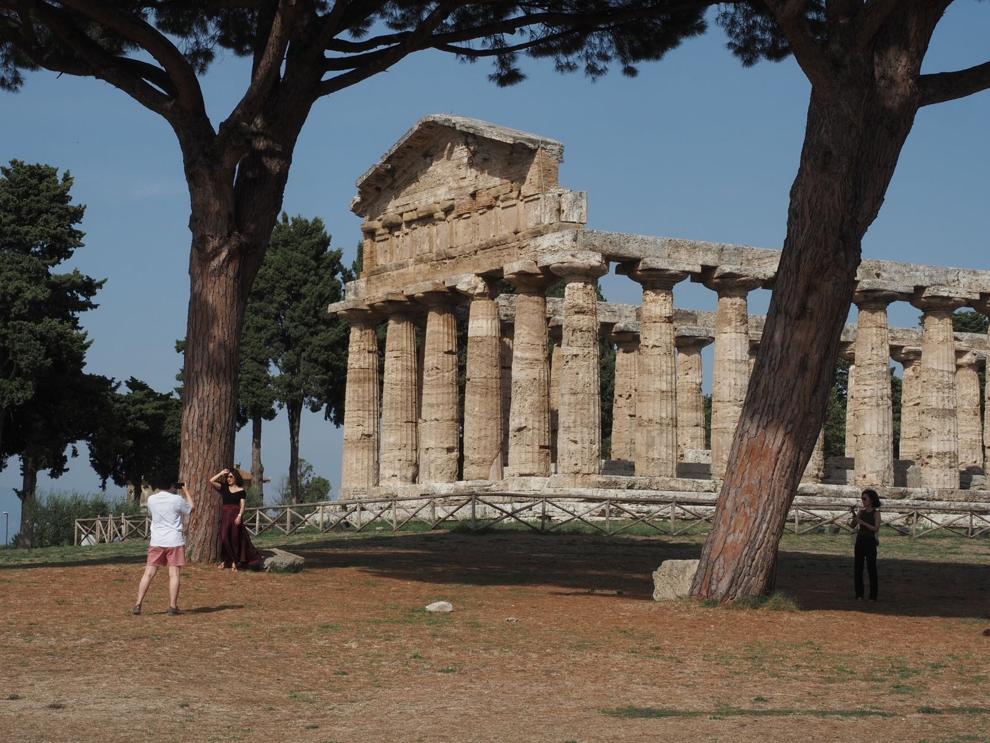 Stepping off the train at Taormina Giardini I asked the station-master if it was the station for Taormina. Thankfully, she responded that it was and that the taxi was there. I knew I must have been the umpteenth person to ask her the question but when traveling one needs to get over oneself and just ask.
I've been in many taxis in many countries and I usually find it best to close my eyes, but the switchback ride, up the hill to the city was too exciting to miss. I kept wondering how it was possible to fit a car around the next corner but concluded that the laws of physics don't apply on Italian roads -- that must be why it works.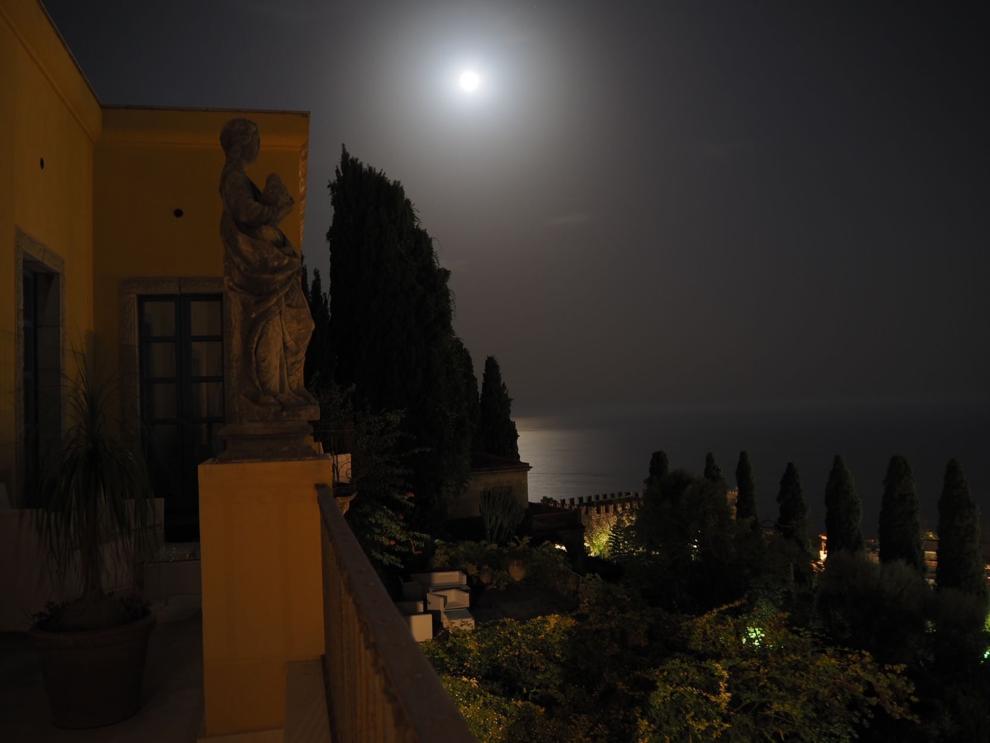 Casa Cuseni, my hotel, is a registered historical property. The taxi dropped me off at the entrance, but the hotel is up a really steep hill through a beautiful old garden designed by the original owner, Robert Kitsen, in 1905.
Maria, the hotel manager helped me with the luggage and that was a good thing as I was truly pooped from a long journey and it was hot. She showed me the Picasso Room, as my original choice, the Hemingway Room, was not available. That was OK with me because this was an upgrade with two balconies and a view of Mt. Etna. 
My room was furnished with 18th-century antiques original to the home and paintings by Mr. Kitsen, himself. The wood floors were of herringbone pattern that squeaked when trod upon, adding to the experience of knowing of all the people, over generations, trying not to be noticed by the squeaky sentinels.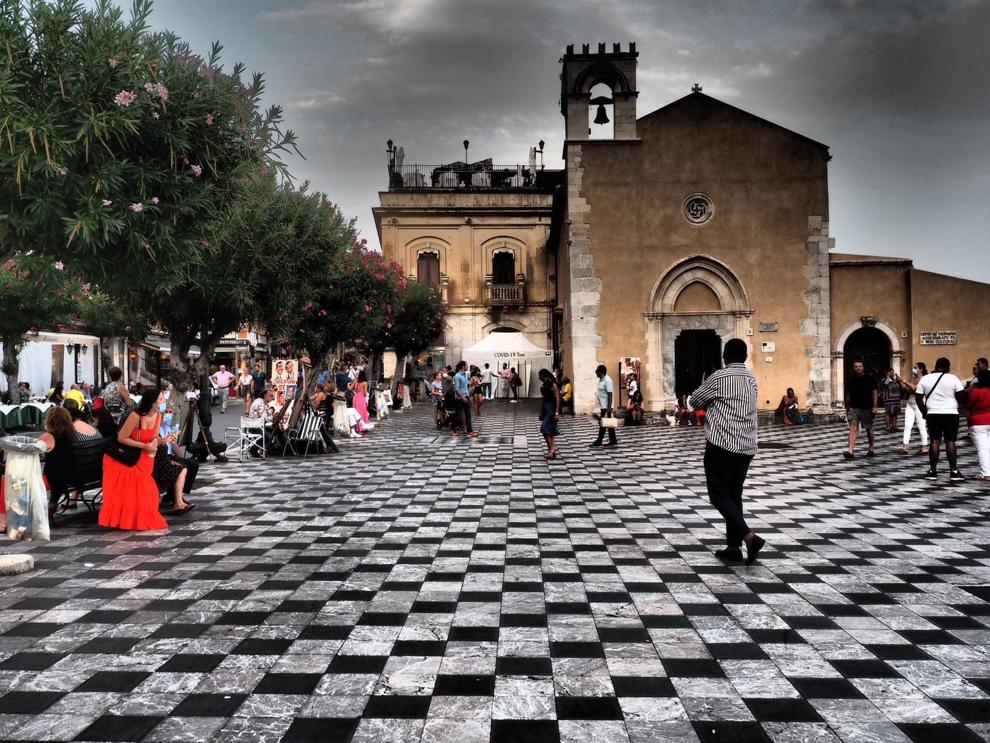 Yes, it is true, many famous people have been there starting in the 1920s. Literary and Hollywood people in particular came for the peace and beauty that I found. I read that Greta Garbo sat on my balcony waiting for the sunrise and so I did the same. Silly, I know, but there's something really special about this place.
Tired as I was, finding the city center was my goal that afternoon. Winding down stone steps, passing homes and apartments -- each with so much character -- made me love this place so quickly I had to calm down and continue descending closer to the main gate, the Porta Catania. It's the entrance to the so-called Main Street of the city and the artery of shopping and eating, leading to the heart of town. This street is only 10 feet wide in places with every storefront open selling wonderful things.
My stomach commanded me to eat and I did not want to be picky so I found Ristorante Il Ciclope and that was the place. Covid rules say masks must be worn when entering but can be taken off when you sit down, and I complied. My observation was that nobody used a mask outdoors, and people were happy and giddy just to be there, as I was.
My first big surprise in Sicily was the food. Oh, my gosh, it is great! I had rigatoni pasta with pistachio cream sauce and spinach with butter, garlic mineral water (no gas, thanks), and afterward a complimentary shot of Limoncello.
I ended the night in the main square called Pizza IV Aprile, where, I later discovered, everyone goes at night. Waking up on the second day and, after taking care of my morning absolutions in Picasso's bathroom, I started off to go to the Greek theater. Yes, that is correct; for 2,500 years the Greeks settled in Sicily and left their culture as so many other people did.
While I stood in the audience looking down at the stage, I thought of the people who, so long ago, did the same thing on that very spot with a view of Mt. Etna above the stage. The next day, after getting up about seven in the morning I opened my double doors to the balcony and was met with the biggest surprise of my Italian vacation. Mt. Etna was erupting!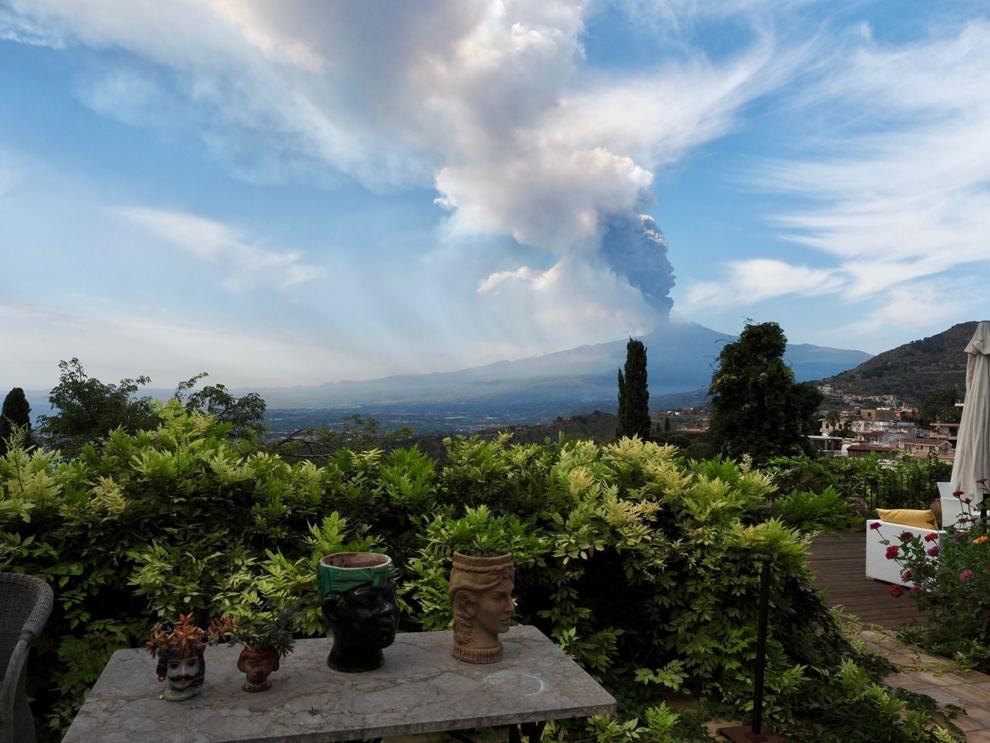 The steam and ash shot high into the atmosphere that covered half the sky above me. I could not believe it. This is why I spend time and dollars traveling. The lava was coming down the opposite side of "the beast" and was not a danger to me but still, what a show! It sounded like the low, low growl of a big dog warning you to stay away. I did.
The eruption was over by noon and the sky cleared to a nice blue with wisps of white clouds. By the way, this is the same mountain that greeted our soldiers in July 1943 with a huge eruption.
Lunch was at L'arco's where I saw an item I could not identify and was told it was arancini. I never had it before and found it delicious. Just one of these three-inch diameter delights filled my stomach. I was so impressed I told the owner I would come back to Taormina just to have one of these. He was surprised to hear that because with so many people to serve most just take it and leave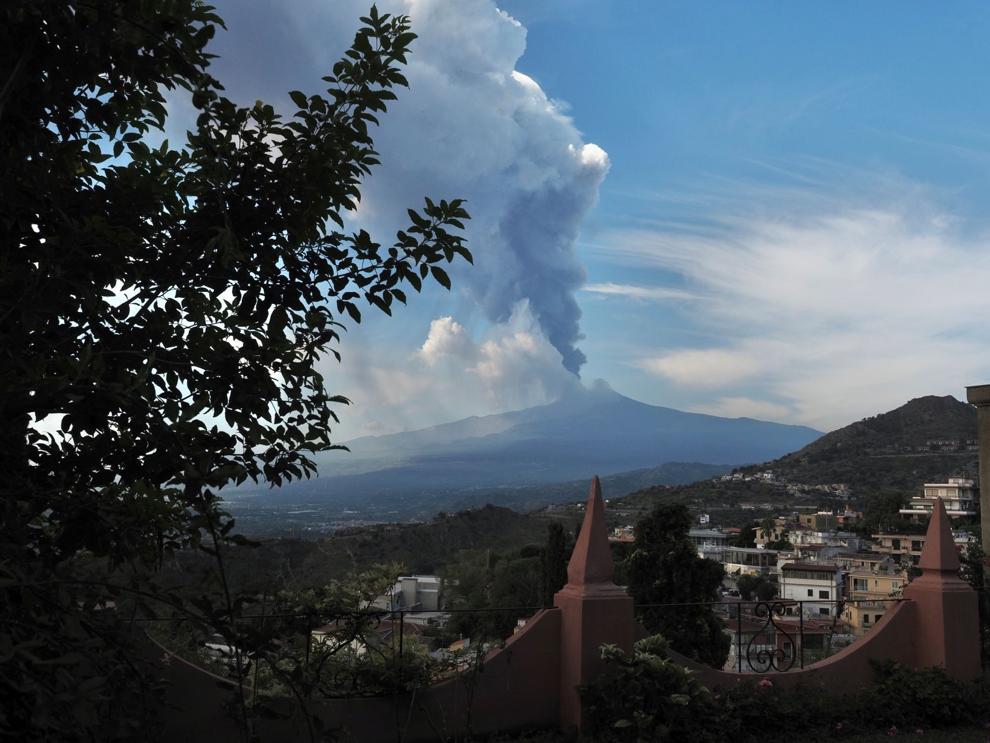 The local park, Villa Comunale di Taormina, is a must-see, a special spot to reflect and enjoy amazing views of the Mediterranean Sea. I strongly recommend this quiet and evocative location as well as the other wonders that can be found in Taormina — a place I look forward to visiting again.