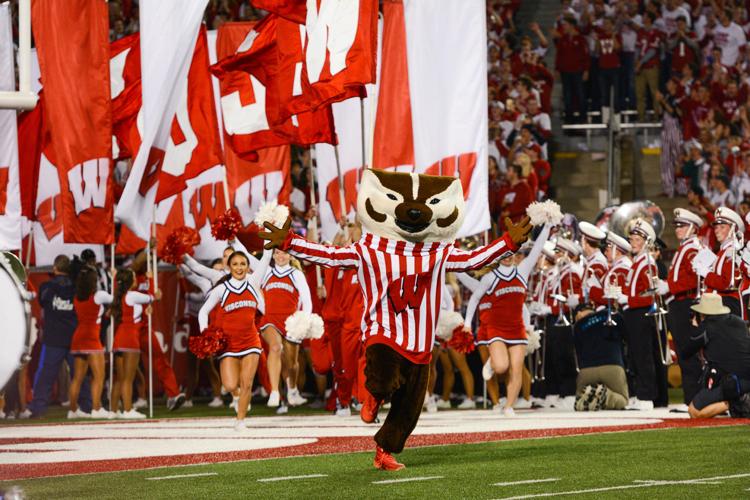 It's tough being a football fanatic in a state besotted with basketball. While I love roundball at my alma mater, the University of Kentucky, my real passion began as a kid watching the Texas Longhorns and Dallas Cowboys slug it out on the gridiron.
Recently, my friend Rebecca, a University of Wisconsin graduate and fellow football fan, invited me to Madison for a football weekend, Big 10-style. Despite the less than stellar weather, it was quite an experience.
Rain was in the forecast when the Badgers took the field against Kent State at Camp Randall, the university's 80,000-seat stadium. As stadiums go, this is one of the more unique ones, situated on the grounds of what was once a Civil War Union training camp. If you are wondering who Randall was, it was Alexander Randall, the governor at the time who went on to become postmaster general of the United States.
We made it through the first half before it began to pour, but the rain didn't seem to quench the spirits of the noisy red-clad spectators who munched on brats and joined mascot Bucky the Badger in cheering on their team and its Heisman contender Jonathan Taylor.
If Taylor is an overachiever on the field (he ran for four touchdowns in the first half alone), consider this. His off-the-field aspiration is to be an astrophysicist, a desire he's had since childhood when his mother took him to a lecture by Neil deGrasse Tyson.
As impressed as I was by Taylor, Wisconsin football and the fans' passion (they roll out the Big Red carpet for Badger fans and foes alike), I was even more impressed by Madison itself.
On the way in from the airport, a large billboard welcomed me to "Mad Town," and over the course of the weekend, I discovered that Mad Town is indeed very welcoming. Everywhere I went, people were genuinely eager to show off their city.
And why not? Madison routinely tops the list of "Best Places to Live" in the U.S. While it's undoubtedly a great place to live (U.S. News & World Report has ranked it No. 12), it's also a great place to visit. Here are five reasons why.