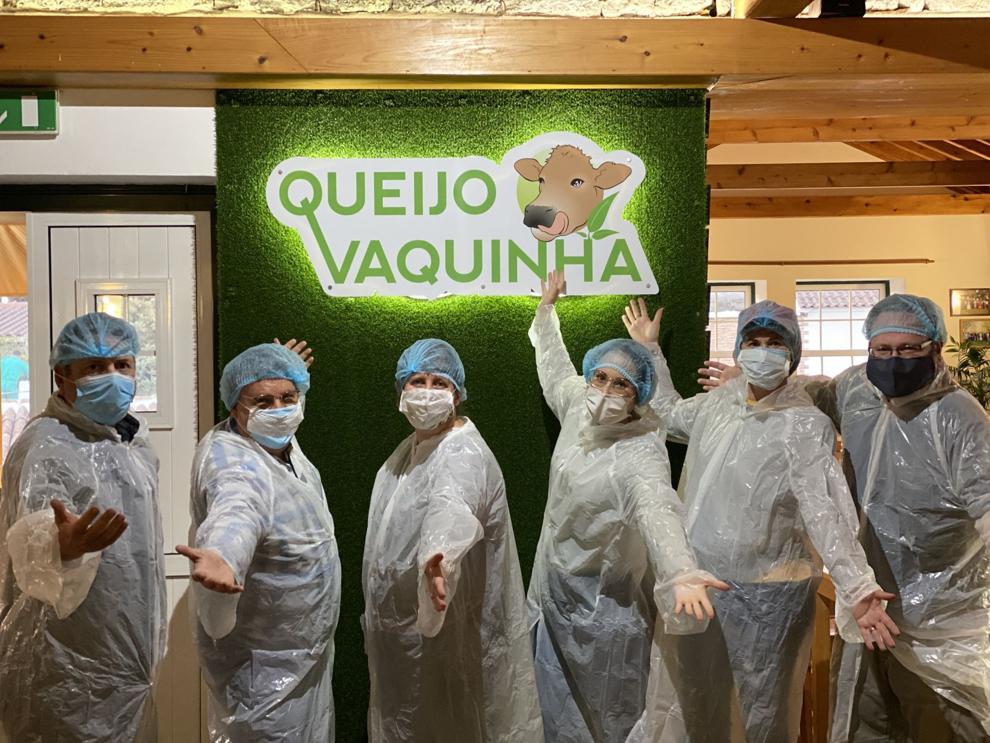 In this unfamiliar time of COVID-19 madness, it seems like a lifetime ago that I last traveled outside of my usual comfort zone, between my homes in California's Napa Valley and Puerto Vallarta, Mexico.
My, how normal movement has changed. In a typical year, I take at least five overseas trips. My passion is to explore new lands, often wandering the world without a plan.
We're offering our best deal ever with this Editor's Special. Support local news coverage by subscribing to the Napa Valley Register.
So I was overjoyed when, in October, I found myself on a flight to Portugal. TAP Air Portugal and Azores Getaways invited me and three other North American journalists to experience new COVID-19 safety protocols now in place on TAP's newest route — from Boston to Ponta Delgada in the Azores archipelago.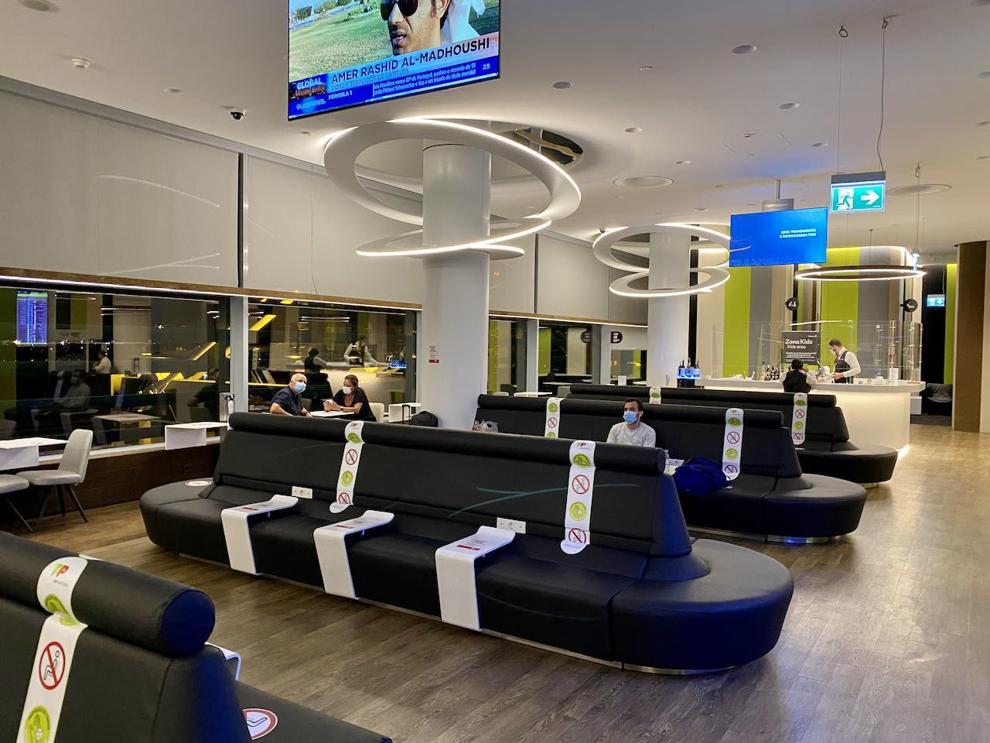 Autonomous and far-flung, the nine-island Azores are Portugal's Hawaii. From here, I also traveled to mainland Portugal. TAP and Azores Getaways flawlessly planned daily excursions, writing letters to confirm our visit as "essential travel for working reasons," under a professional exemption to experience the extra-cleanliness standards enacted by Portugal and its national airline.
A well-planned journey is a necessity and requires additional preparation. My own journey began in Puerto Vallarta. All passengers who were not citizens of the European Union were required to show a negative COVID-19 test taken within 72 hours of departure. I took my swab up the nose on Friday, picked up my negative results on Saturday, and on Sunday began my journey into a new norm of overseas travel.
TAP onboard safety and arrival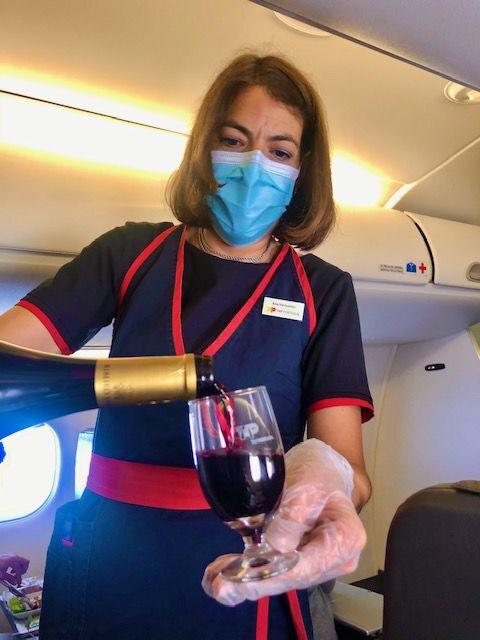 Transferring at Boston's Logan International Airport, TAP airline officials again requested to see my negative COVID test results before I could board the five-hour flight to the Azores.
Onboard health and safety protocols are the airline's top priority. Online check-in is a must, so passengers must download a digital boarding pass. Hand sanitizer is readily available at airports and on planes. Marked signs indicate six feet of social distancing in lines. On all aircraft, air filters continuously supply clean air. The HEPA hospital-grade filters remove 99 percent of contaminates on board.
The well-trained crew wears face masks throughout the flight, and the same rules apply to passengers. Carry an ample supply of face coverings for the entire journey. Unless you're eating or drinking, be prepared to mask up.
It might not be easy to get psyched up for reduced inflight service in a sterile environment, but it is not as bad as one might fear. The less contact with touching surfaces of any kind, the better. You'll be asked to store your own bag, which most of us do anyway.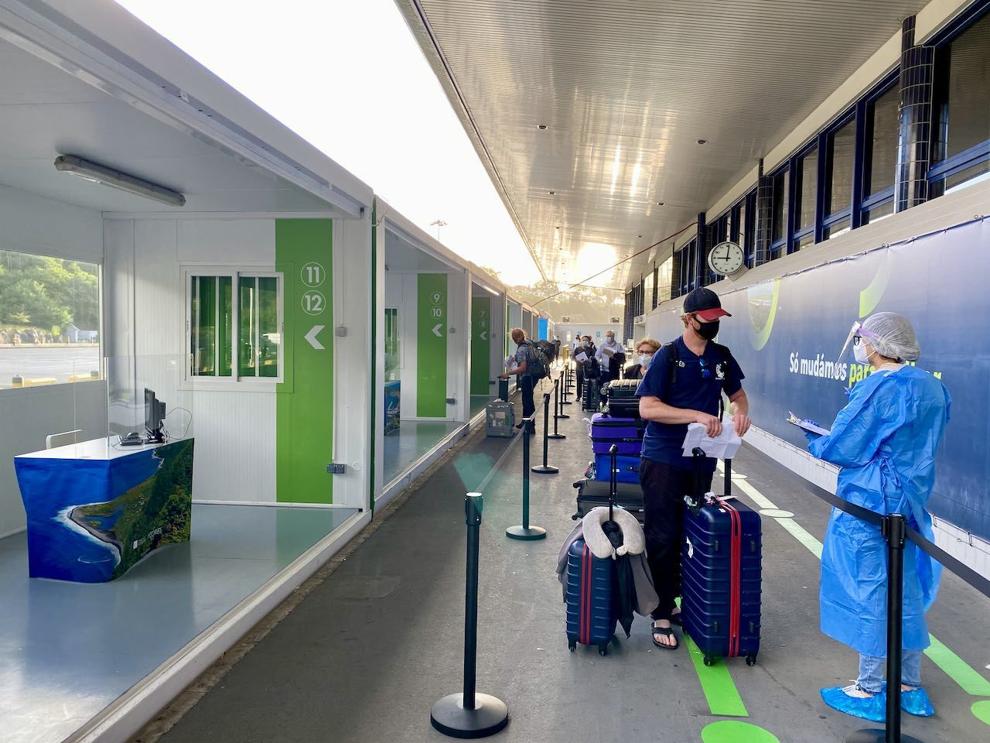 Upon arrival at Ponta Delgada on São Miguel island, I was once again asked to present my negative Covid-19 test results. I was met by health officials, wearing sterile PPE compounding garb, and was asked to take a temperature check. Social distancing measures were in place to avoid close contact with people at the airport.
After clearing customs and collecting my bags, I was met by local government officials in full PPE garb. Again, they asked me to present the paperwork for my negative COVID-19 test. Before departure, I had filled out a form on TAP's website that generated a QR code. When I showed that to the officials to scan, it sped up the process immensely.
Last June, Portugal became the first European nation to be awarded the coveted "Safe Travels" seal of approval from the World Travel & Tourism Council. This certification recognizes destinations that comply with particular health and hygiene protocols. it is designed to assure travelers that mainland Europe — of which Portugal is the westernmost nation — will be safe to visit once borders reopen. For now, most of Europe remains closed to Americans.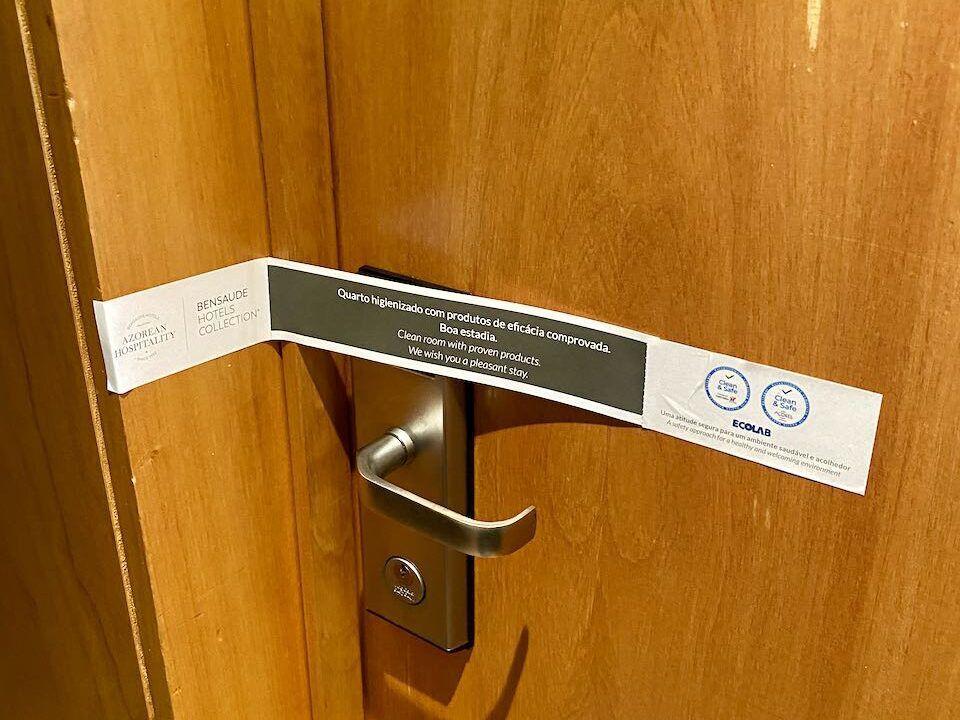 Hotels must also comply with World Travel & Tourism Council requirements, assuming the safety of guests, partners and employees as their top priority. But hotels also have their own set of health and safety procedures, adhering to Portugal's Clean & Safe Protocol as defined by the Ministry of Health, National Health Authority and the Portuguese Tourism Board.
All hotel employees wear masks or visors. Staff maintain a safe distance from one another. Cleaning and disinfecting all touch surfaces — like electronic equipment, elevator call buttons, door handles and handrails — is monitored continuously.
Guests entering a hotel must wear a mask and disinfect with hand sanitizer. Body temperature is measured and luggage is disinfected by baggage teams. During your stay, you are encouraged to disinfect your hands several times a day, especially when entering common areas like bars and restaurants. Touchless menus with QR code is the new standard way of ordering a meal. Contactless payment methods are being adopted for safer checkout. The mantra of "social distancing" is further encouraged as guests are asked to wait for the elevator to empty before entering.
The Astonishing Azores
The Azores, which have their own volcanic origin, might be the Atlantic's answer to Hawaii; don't expect the crowds, glitz and glamour of Waikiki. These nine islands are more akin to Kauai or Hawaii's Big Island. Like unblemished diamonds rising from the sea, they are sprinkled in the mid-Atlantic, 900 miles from mainland Portugal, as remote as one be while still (technically) in Europe.
My small group would only visit two islands, São Miguel and Terceira. Our tour guides from Azores Getaways wore masks at all times. Cars and vans, sanitized after each stop, provided for safe jaunts around the two islands. Almost all people in towns wore masks without fanfare. Restaurants were open for indoor dining; patrons wore face covers on arrival but removed them at their tables. Those who left their tables, even to use the restroom, were expected to put their masks back on.
The future of travel
Now back in Napa, I take time to reflect upon my pilgrimage to the remote Azores and Portugal. While travel remains limited due to COVID, more than 50 countries now allow U.S. citizens to visit, and some have no restrictions. With the roll-out of vaccines, travel could start to see a comeback as soon as mid-spring (at the earliest).
Much will depend on slowing down the spread of the virus, and the effectiveness of vaccines now becoming available throughout the world. Experts agree that if you take the necessary precautions, relatively uncrowded destinations like the Azores offer a lower risk for infection.
As to whether it will be safe to travel early in the vaccine period, that's up to individual comfort level. A brand new set of rules will be in place and strictly enforced. Will traveling to distant lands on planes, trains and ships ever be the same? Perhaps, but it will take time.
It isn't easy to predict the future. For me, being one of the first post-COVID travelers to safely visit the Azores and mainland Portugal, without a blemish in my journey, instilled confidence that we can all travel safely — as soon as vaccines are in place, allowing restrictions to slowly be lifted.
WATCH NOW: CDC ISSUES MANDATORY MASK MANDATE FOR PLANES AND ALL PUBLIC TRANSPORTATION
WATCH NOW: COULD VACCINES BE YOUR TRAVEL TICKET?
CATCH UP ON NAPA COUNTY'S TOP NEWS STORIES