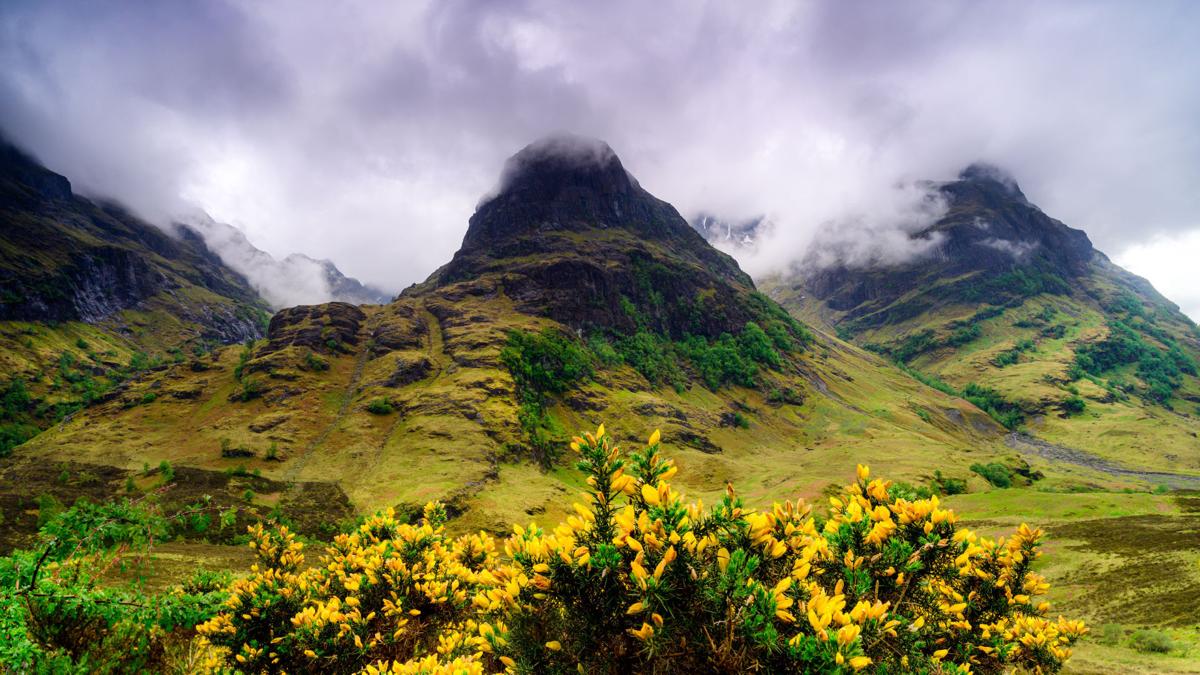 Several people have asked me what I did during my recent two-week furlough from the Register.
This is my answer: I became a Lady.
It's true when the offer, "May we make you Lady," first arrived by email, I deleted it, as I do other improbable offers. It's highly unlikely, after all, that being a Lady is compatible with being a journalist.
The second time the offer arrived, it was clear that someone was not giving on on this project. I read the email and discovered what might be one of the most clever conservation ideas ever.
Here's how it works: Highland Titles, noting that "the Scottish Highlands are often referred to as the last great wilderness of Europe," is determined to preserve that wildness, one square foot at a time.
Which is to say that for $60, you become the owner of one square foot of land in their nature reserves in the Scottish Highlands. (Big spenders can purchase 10 square feet for $90 or even 100 for $225.)
To date, they have sold enough one-square foot parcels to create a community of landowners from around the world, and "when ownership of an estate is shared amongst thousands of individuals, it becomes impossible for anyone to sell their estate for purposes of development, commercial forestry or hill farming."
Their goal is "rewilding" the land, which includes bringing back species such as beavers, osprey, lynx and hedgehogs.
With your purchase, you also acquire the right to style yourself Laird (the Scottish term), Lord or Lady, your choice.
How, you may ask, can they propose to make Lords and Ladies of Americans?
Their reply is: "We cannot sell you a title. We are simply acknowledging your right to use the title of Laird, Lord or Lady of Glencoe, which is trademarked by Highland Titles. If you prefer not to assume a title, you will be given that option when you make your land purchase. Advice published by Scottish Solicitors is 'in Scotland anyone can, subject to requirements of good faith, call themselves whatever they like, including Laird, Lord or Lady.' We do not know of any jurisdiction where this is not true."
The support of all newly minted lords and ladies from around the world, they write, has "enabled us to being the process of reversing centuries of damage done to the land by poor farming and forestry practices. This land has been saved from the fate that awaits so much of Scotland: commercial forestry and neglect." Commercial forestry and hill farming, they add, are "the main reasons behind the degradation of the Scottish native forest, of which less than 5% remains."
Since they created the program, they have been able to buy a second block of land, install beehives and habitat boxes, start a tree nursery and create a sanctuary for hedgehogs.
"These loveable creatures are sadly endangered as a result of habitat loss and an increase in road traffic," the organization reports. "Our facility provides a 'forever home' for injured or disabled hedgehogs, which would not survive in the wild."
It was the hedgehogs that did it. I signed up and a few weeks later a package from Scotland arrived, containing a certificate that I was now the owner of Plot A471495 in the Glencoe woods of Scotland. An impressive certificate proclaimed that I am no longer mere Sasha Paulsen, but Lady Anne Alexandra (my full name) Paulsen of Glencoe.
I am not sure how that will look on a byline.
The title, they note is a "corporeal hereditament," an "inheritable property with an explicit tie to the physical land, which cannot be bought or sold without selling the land." You can will it to your heirs; however, if your children or spouse wish to simultaneously be lords and ladies, they need to buy their own foot of land.
A booklet tells more about the Highland Titles project and answers such questions as "So can I honestly call myself a Lord/Lady?" and "What about a crest and tartan?"
The answers are yes, you man use your title at any time, except for illegal purposes, whatever this might be. And, yes, as a Lord or Lady of Glencoe, you can display the arms and wear the Glencoe tartan. You can order a cap or scarf with your tartan. You can also order an ID card with your title and try to get yourself upgraded on air flights, when and if we are flying again.
But best of all, it tells how you can direct more dollars toward adopting hedgehogs.
But what does a Laird or Lady do?
They reply, "As a new Laird , you can come and find your plot; take a walk in the woods, take a photograph of your estate, picnic by the river and much more. Well-behaved dogs are welcome and well-behaved children are actively encouraged. We have lots of paths and rails and even a few Geocaches. The land is a nature reserve and you will be able to enjoy bird watching, fungi spotting, country pursuits and lots of tranquility."
So there it is. When in doubt, I can look at my certificate and be assured that I am a Lady. And one day when we are traveling again, I will go look at my foot of land in Scotland. Meanwhile, it has given me my inspiration for Christmas gifts. My son, Lord Sam, my daughter, Lady Ariel. Parents of adopted hedgehogs.
Watch it now: How To Teach Your Kids To Be Eco-Friendly