The invitation was to visit the American Riviera. A romantic word, riviera; French or Italian, it conjures up an idyll on the coast of pleasure, an artist's  landscape of sun, sand, sea, and sailboats, not to mention food, wine and fun of all sorts.
Where is this American Riviera? Signs point to Santa Barbara, California, the coastal city about a hundred miles north of Los Angeles.
A picturesque world set between towering mountains and sandy beaches, Santa Barbara has long beckoned college students headed to the University of California campus (and not just to major in surfing) and Angelinos in need of a weekend away from traffic.
Now, however, its allure has spread farther, and its popularity as an destination has led Southwest Airlines to begin air service from Oakland to Santa Barbara; and other airlines as well have put the city's airport on its schedule.
To explore this American Riviera, however, we opted to drive down 101 because my daughter offered to go with me, which meant her pandemic pal, Puck the rescue dog, would be riding along.
This allowed us to answer an all-important question: Is Santa Barbara dog-friendly? The answer could be found in the itinerary Visit Santa Barbara provided: Each stop on three full days of wine tasting, dining and taking in other attractions included this note: "Reservations are for two people and one dog."
We opted to stay at the Kimpton Canary, recommended as dog-friendly. And indeed it was. You have only to ask Puck, who trotted into the lobby, with the valet carrying his dog bed. They paused at the sign that read: "Welcome furry friends," which hangs above a canister of dog treats and a fresh water bubbler at dog level. I believe Puck would have been happy to have his bed arranged there for the duration of the visit. But he consented to stay in the spacious room, which accommodated his bed.
Humans are welcomed, too, at this boutique hotel in the center of the city. The staff was so pleasant and courteous, they set the tone for visitors. "Don't worry, it's our job," the attendant said each time they had to retrieve and park my car. I even had a pleasant conversation in the elevator with a man from Texas who pointed out that he was wearing a mask as a concession to cuckoo Californians. "We don't get sick in Texas," he said.
The hotel is an example of classic Santa Barbara architecture -- Spanish colonial, white stucco with the red-tile roofs, balconies and a profusion of tile work, Mexican, Spanish, Moroccan. From the roof top pool, you can see this style in all directions, and beyond it, the sea and mountains. When we were there, the bougainvillea and purple jacaranda trees were in bloom everywhere.
A block away from the Kimpton Canary is the lively State Street, a collection of restaurants, bakeries, boutique shops, and wine tasting rooms. After the pandemic began, the city closed a sizeable section of it to traffic, turning it into an popular, European-style pedestrian zone. 
At Joe's Cafe, which has been providing red-and-white tablecloth hospitality and a menu of comfort food since 1928, the affable server told us he hopes this traffic-free change becomes permanent. 
For Crab Louis, French-dipped sandwiches, pot roast and mashed potatoes and all kinds of pasta,  Joe's Cafe is the place. They also make excellent fruit-rich pies.
State Street also abounds in fascinating little alleys and courtyards to explore. Down one of them we found the tasting room of Barbieri and Kempe Wines. Paolo Barbieri, a native of Rome, began making wines in his Las Vegas garage, met and married Texan Erin Kempe, who began making wines too. Their son, Massimo, poured a variety of wines for us, a great introduction to the variety of Santa Barbara wines and its unpretentious, wine-friendly style. 
The Funk Zone
East of State Street is the interesting Funk Zone, which lies between the waterfront and Highway 101. A 19th century manufacturing hub of warehouses, today it has been transformed into a thriving, creative collection of wine bars, restaurants, and other enterprises such as surfboard shops. 
"When we first opened a tasting room here, there was not much else around," said Magan Kunin, of Kunin Wines. She now has two tasting rooms in the area, one of which features a giant chalk mural showing Santa Barbara's wine areas, worth checking out.
She is carrying on Kunin Wines, started by her husband, the late Seth Kunin, in 1989. There is an air of adventure in to Kunin's wines for example,  their popular Pape Star, their take on France's Châteauneuf-du-Pape, custom blended each vintage from Grenache, Mourvèdre, Syrah and Cinsualt. They also make a Pape Star Blonde from Grenache Blanc and Roussane, and an appealing, sparkling Chenin Blanc. 
Another excellent place to get acquainted with the variety of local wines is the Santa Barbara Wine Collective, just down Anacapa Street from Kunin. At first glance at their tasting options, you might think you are looking at the wine list of an international restaurant -- so many varieties, so little time -- but they are all from Santa Barbara, where the wine region extends east to west from the cool coast to the hotter interior. It's dizzying but fun.
The Collective is next to the Helena Avenue Bakery, where you can get a sandwich on fresh-baked bread to munch on while you taste wines.
Another restaurant in the area that we really enjoyed is the Goat Tree, named for those interesting tree-climbing Moroccan goats.
It offers casual dining all day, inside or under palm trees on a large patio. We went there for breakfast and found a menu of dishes like lemon ricotta pancakes and chia-seed parfait with fresh fruit, in additional to sandwiches and salads, but it's hard to resist the  shakshouka, a Moroccan specialty of baked eggs in a tomato sauce. It goes extremely well with the excellent coffee.
La Paloma
While dining options abound, one restaurant worth making a detour off 101 to try is La Paloma.
Thirty-seven years ago, there was a La Paloma Cafe on the site, in the historic Presidio area of Anacapa Street. Chef Jeremy Tummel, a third-generation Santa Barbara native, who is part Chumash Indian, decided to revive the restaurant paying tribute to California's ranchero era, celebrating the cuisine of Californios, bringing in influences of barbecue as well as Baja.
It opened in fall 2020 ("Great timing," our server noted) but is fully open now with a large, shaded patio filled with blooming nasturtiums as well as inside dining. Here, Tummel and his team have created that he calls "the old way of cooking and hospitality."
The starters on the menu the evening we were there included grilled artichokes, salads with ingredients like pumpkin seeds and smoked squash seeds, dehydrated olives and charred corn. The Vegetable Pozole Verde was made with organic hominy in a green chili-tomatillo broth. The star, however, was the just-from-the-sea fresh Santa Barbara Channel Islands ceviche. Fabulous. 
Tummel's main dishes included Santa Maria Style Angus tri-tip with barbecued pinquito beans, Santa Barbara Mission chicken with rosemary and a pink peppercorn sauce, fish grilled over oak served with chayote squash and pickled jalapenos, pork carnitas, and -- a surprise -- cauliflower and potato "chorizo" tacos with black beans and smoked queso fresco. They were absolutely wonderful. 
He rounds out the menu with sides like hominy and cheese casserole, red chili rice, slow cooked pinto beans, and carrots cooked with piloncillo, Mexican sugar. 
Salted Mexican chocolate tart, bread pudding, Abuelita's chocolat pot de creme, and the apple blueberry acorn cobbler were also on the menu.
In short, it's the kind of place -- different and delicious -- you imagine discovering on travels but rarely do. Locals have already found it, however; it was packed on the Tuesday night we were there.
Beyond food and wine
If you are not inclined to spend your entire time eating and drinking (really?), Santa Barbara also offers other attractions: anything to do with water, from cruises to kayaking to frolicking on the beach. Yes, there is a dog-leash free beach, Arroyo Burro, called Hendry's by locals, and dog parks include the Douglas Family Preserve and Toro Canyon Country Park up the hills in Montecito.
While dog friends may not be entirely appreciative of the Santa Barbara Museum of Art, it does have an extensive collection of European and American art and Greco-Roman antiquities. An new wing with photography and contemporary art is scheduled open this summer. Another interesting stop is the Santa Barbara Museum of Natural History, which greets visitors with a giant whale skeleton.
Dogs, however, will enjoy the Santa Barbara Botanical Gardens, where they are welcomed with treats and bowls of water. Five miles of trails wind through an inspiring assortment of native plants in meadow, desert, and mountain section. While we covered the park at the speed of a dog who just saw a lizard and is determined to catch it, exploring the gardens is a great option, after all the eating and drinking one might do in Santa Barbara.
So, was it the American Riviera? It comes pretty close -- and it's a much shorter plane ride. 
Puck gives it four-paws up. The humans agreed. 
For planning a visit, santabarbaraca.com is a first-rate source of information and recommendations.
Check out the week in cartoons
Clay Bennett cartoon
Jack Ohman editorial cartoon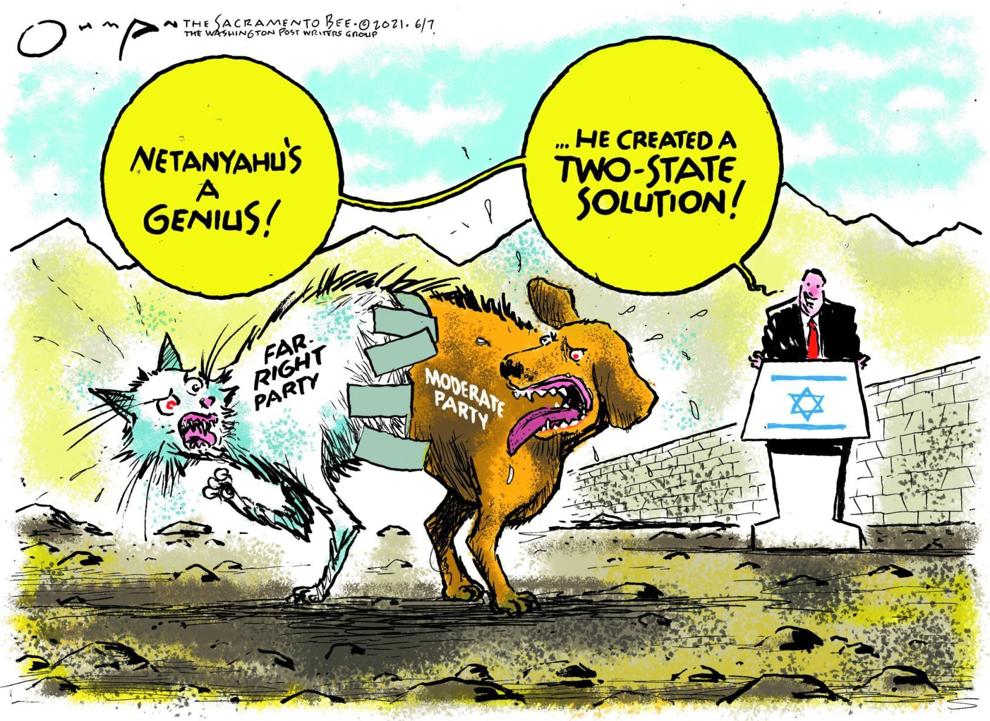 Clay Bennett cartoon
Clay Bennett cartoon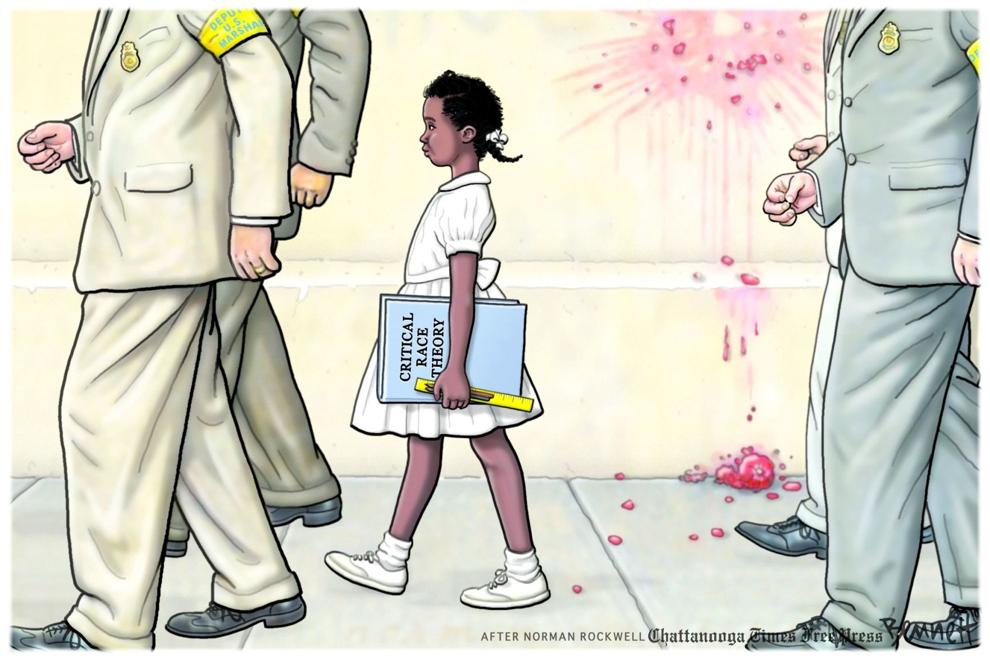 Jeff Danziger cartoon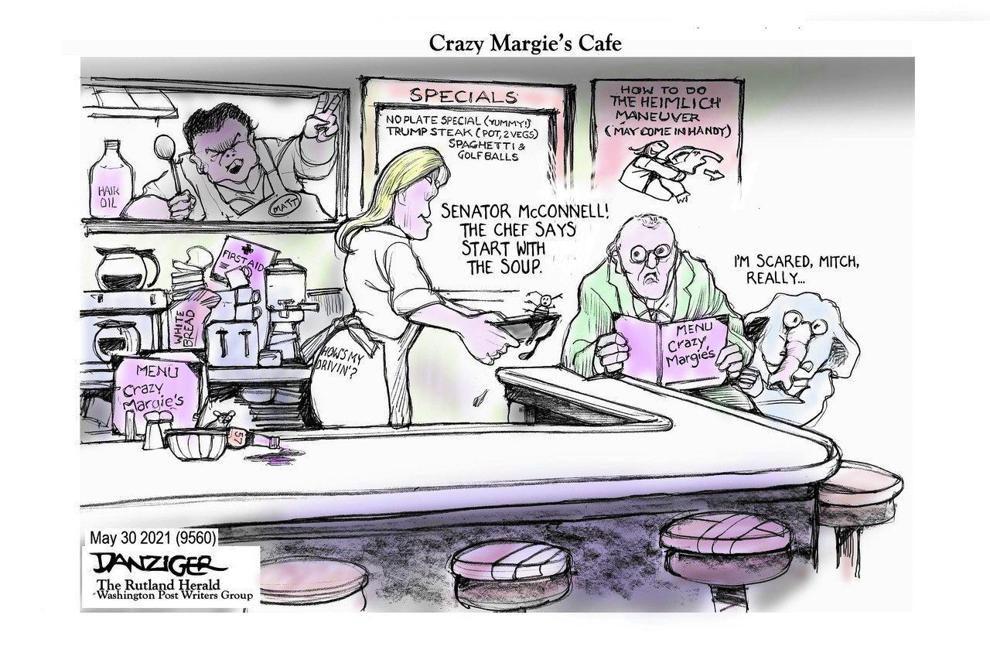 Jeff Danziger cartoon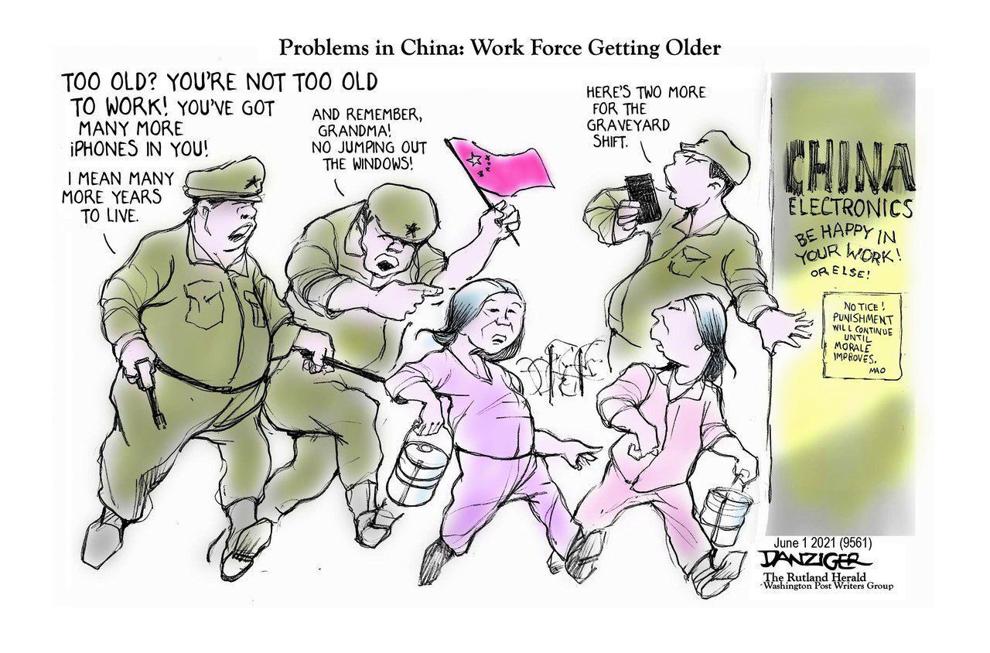 Jeff Danziger cartoon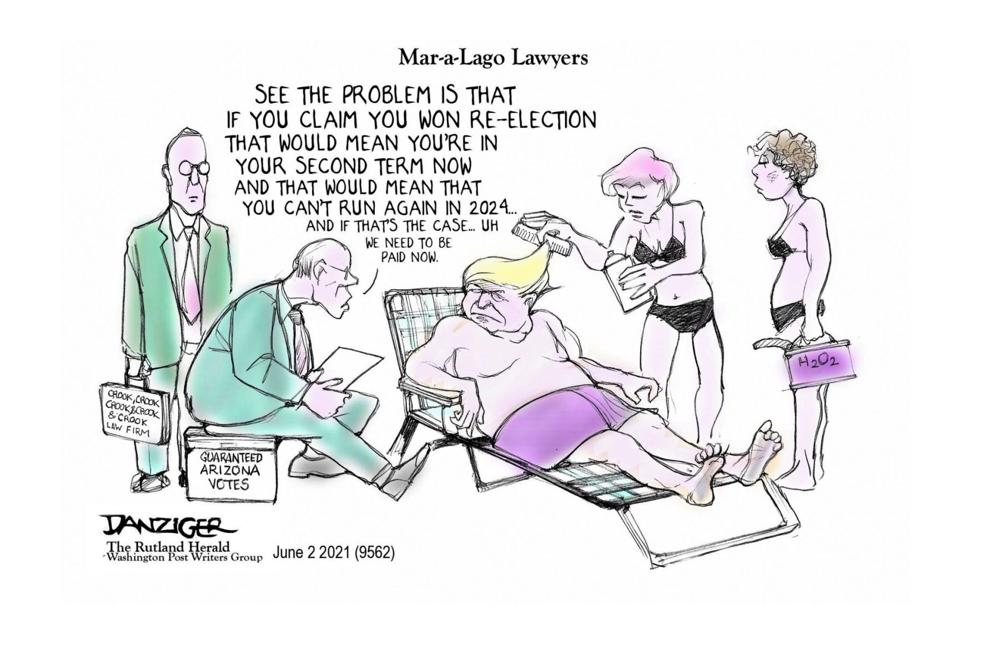 Jeff Danziger cartoon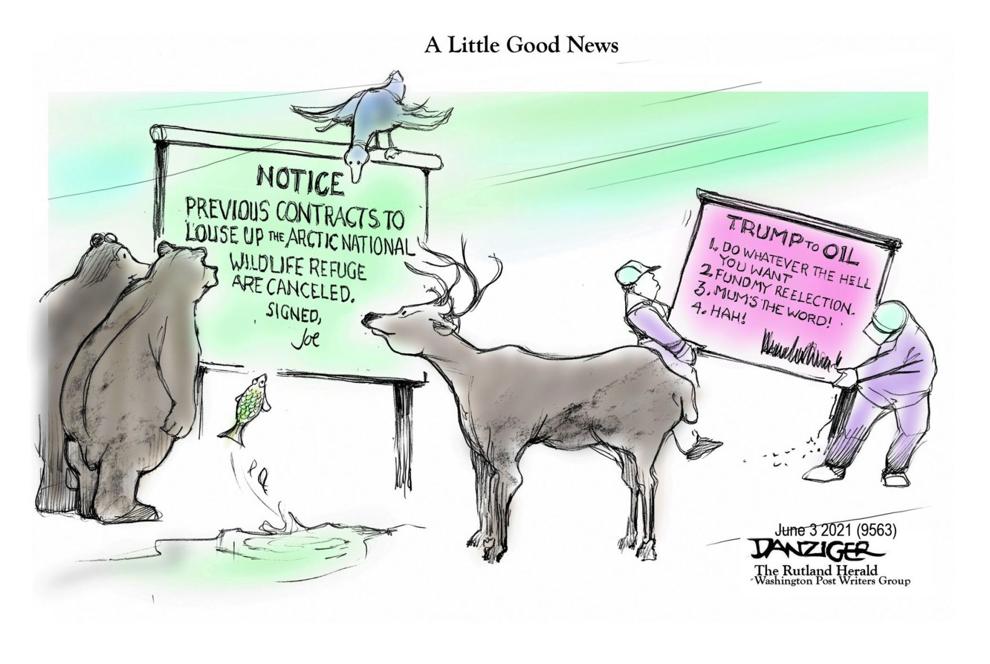 Jeff Danziger cartoon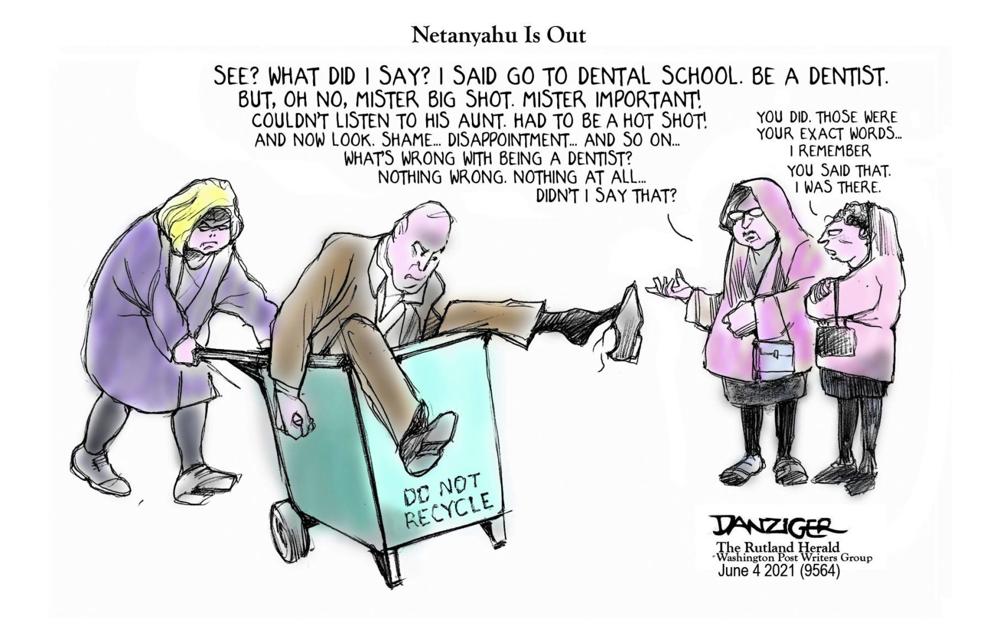 Jack Ohman editorial cartoon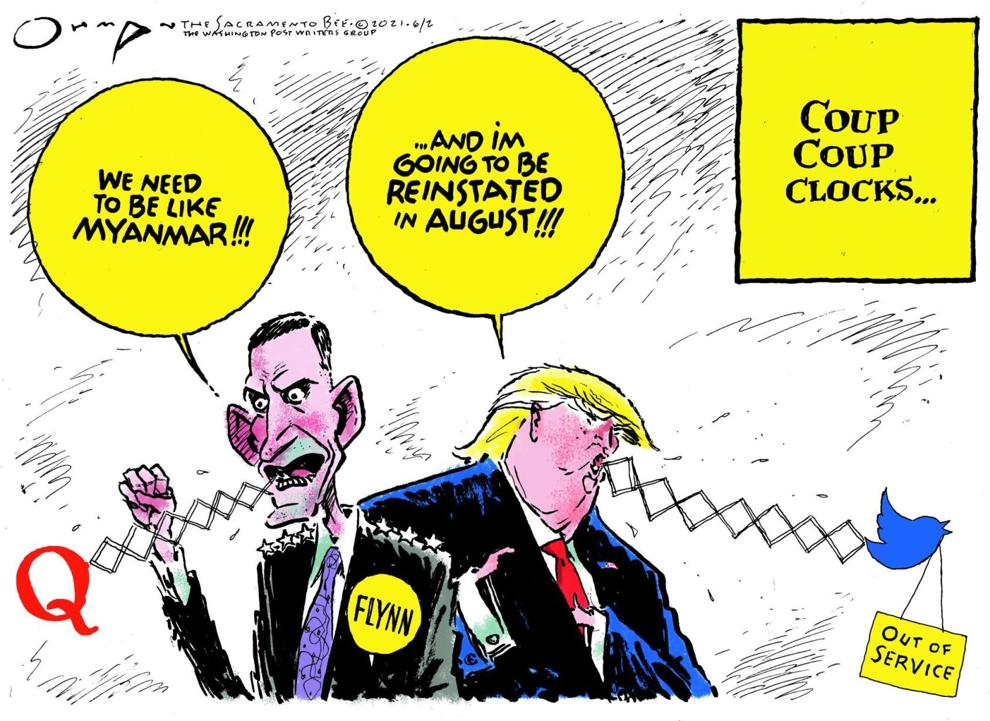 Jack Ohman editorial cartoon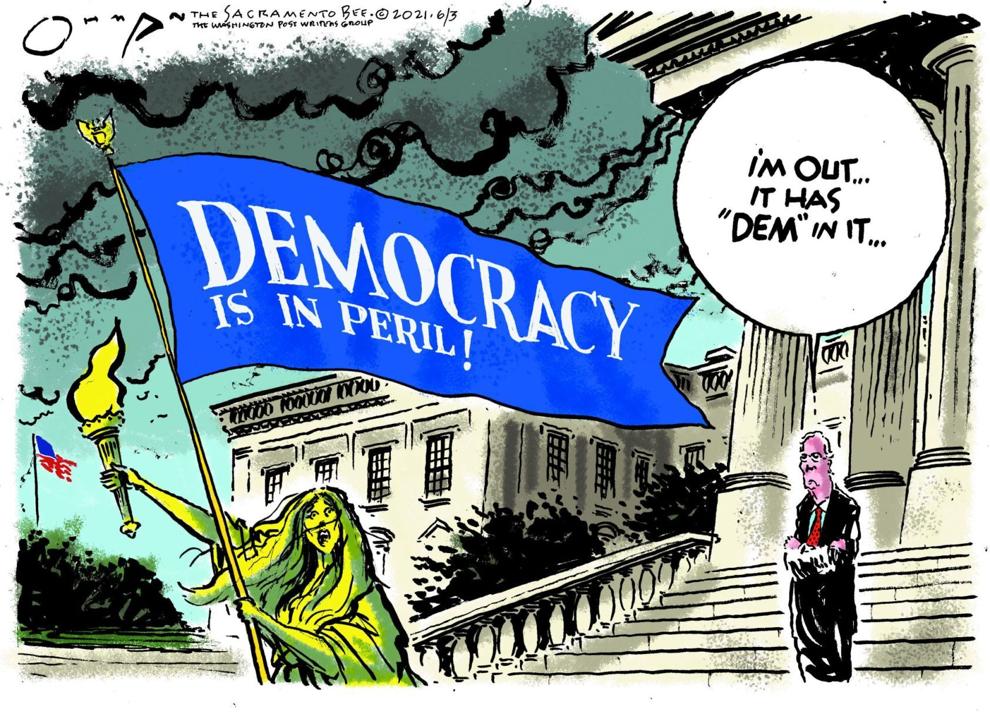 Jack Ohman editorial cartoon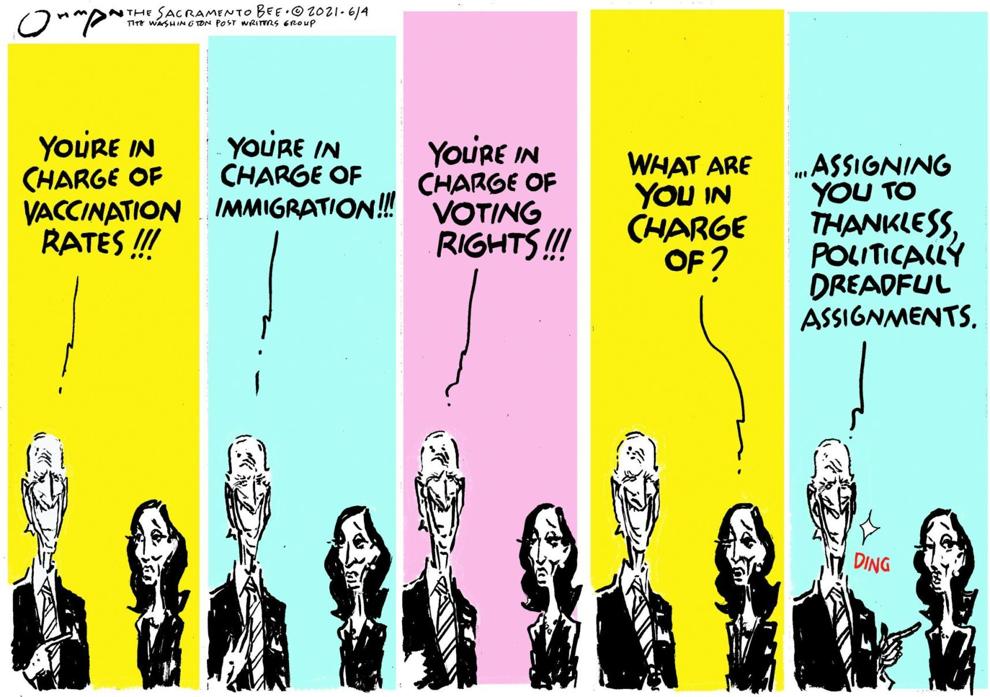 Jack Ohman editorial cartoon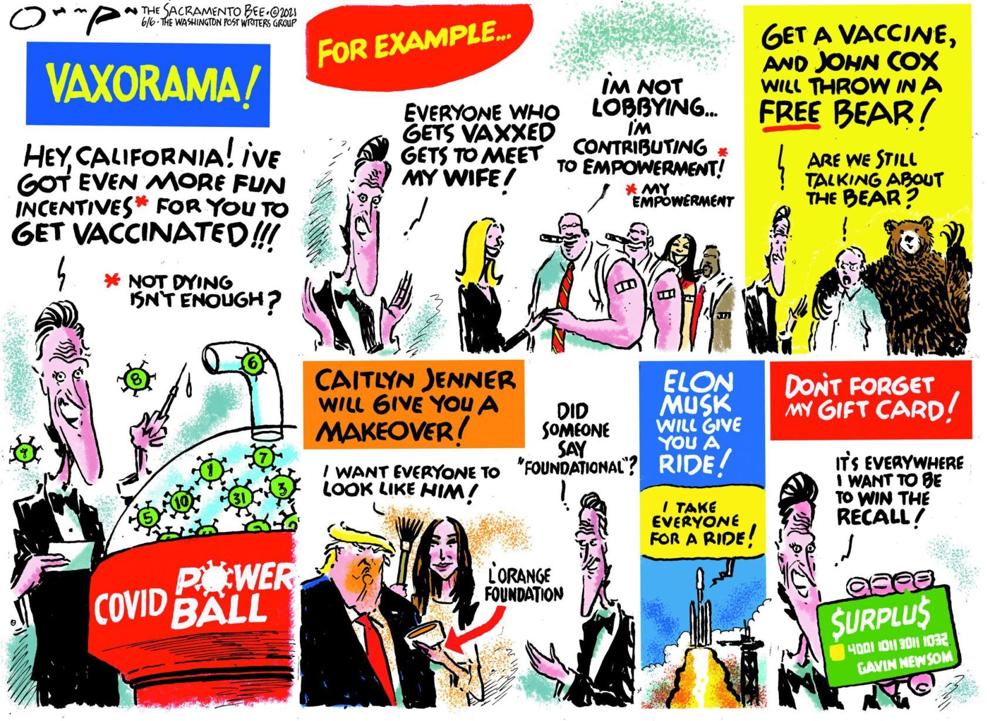 Lisa Benson cartoon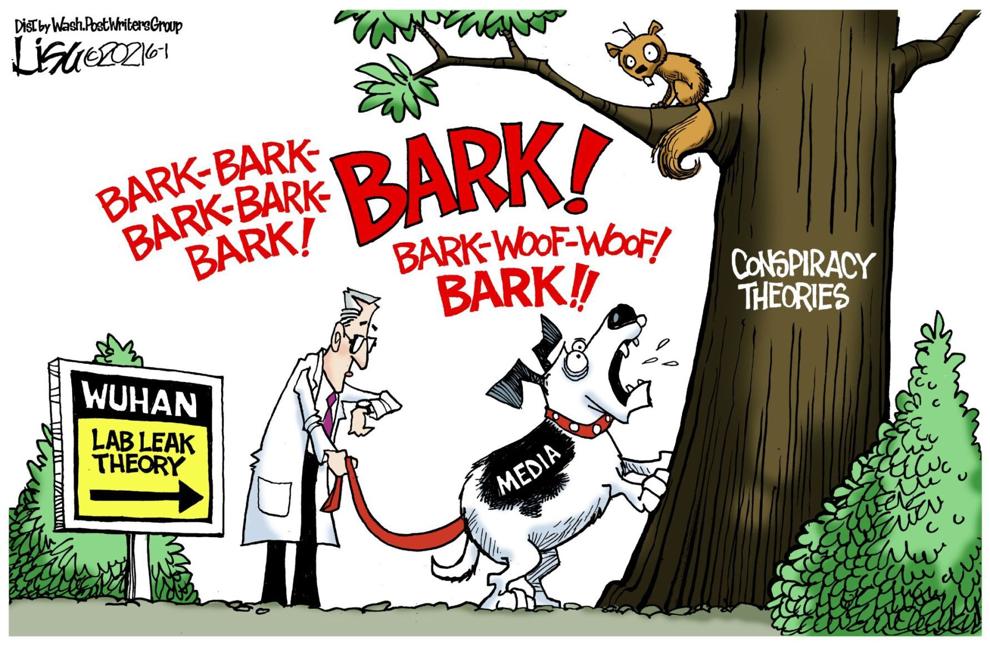 Lisa Benson cartoon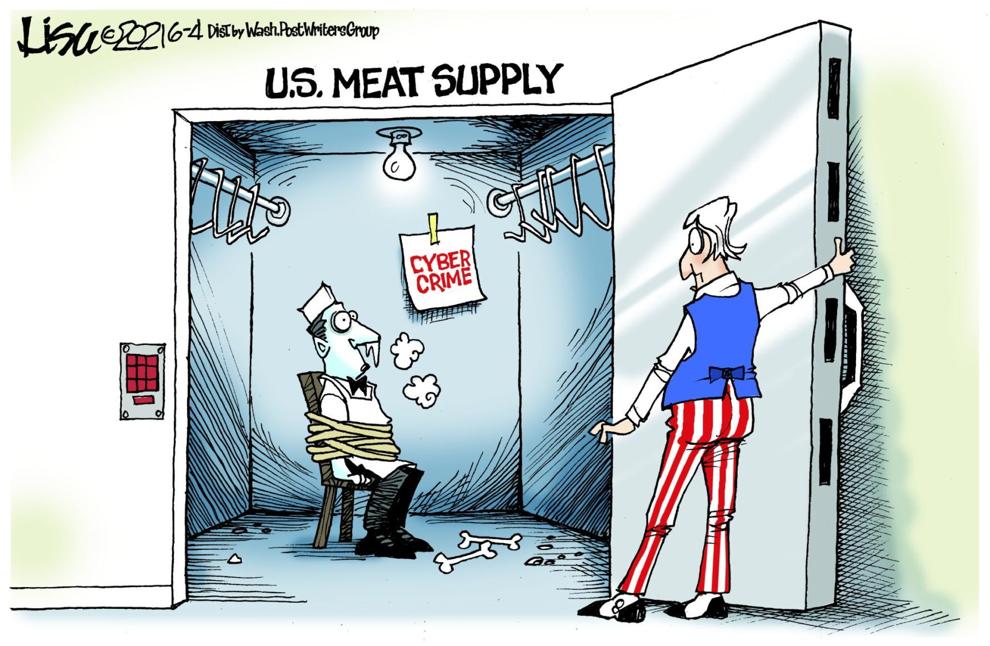 Lisa Benson cartoon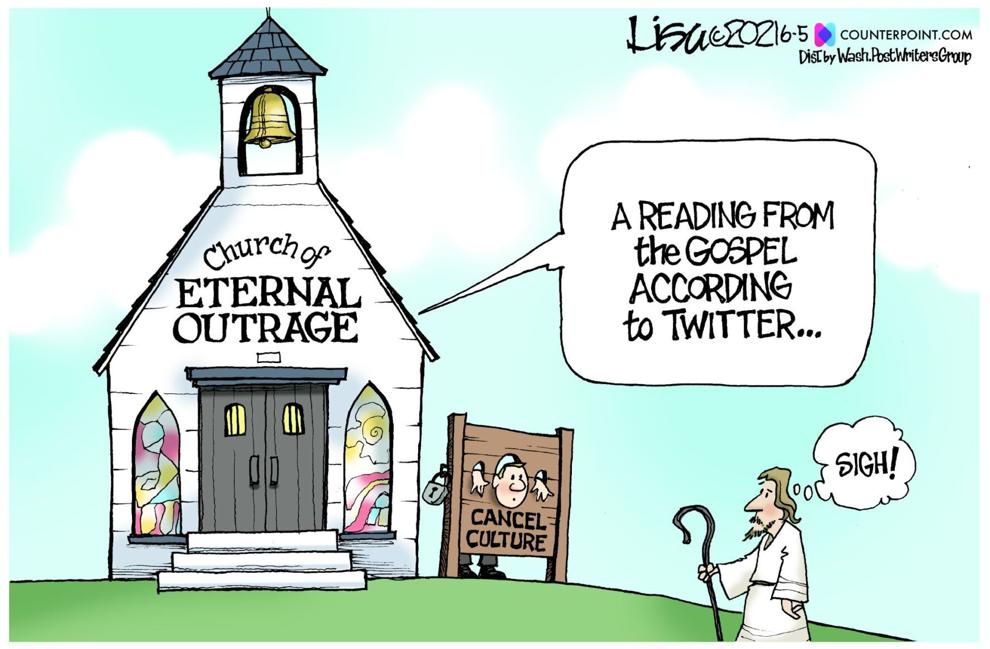 Tim Campbell cartoon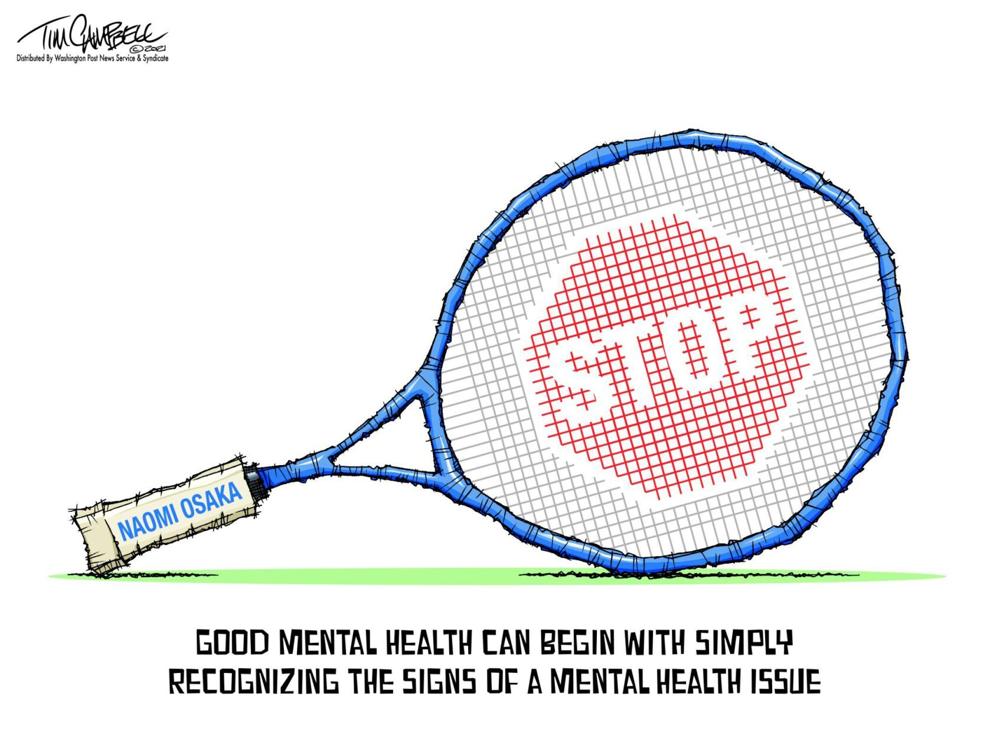 Tim Campbell cartoon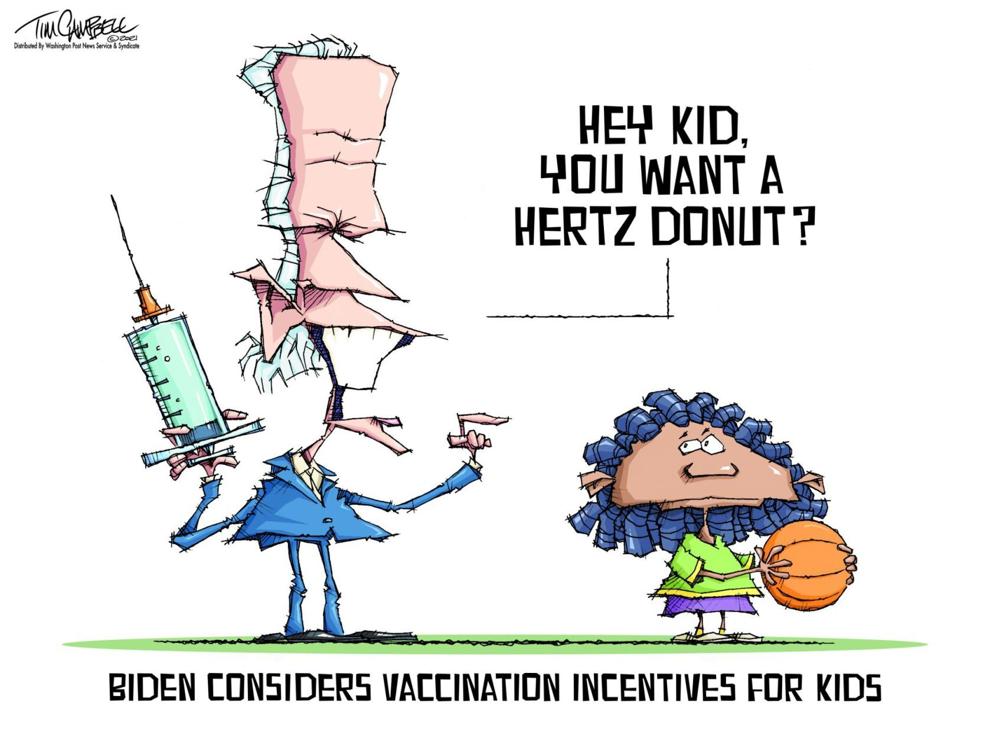 Catch up on Napa County's top news stories
Get unlimited digital access to the Napa Valley Register for just $3 for your first 3 months! Enjoy every article without restrictions and find tons of subscriber-only perks, such as access to our daily eEdition. Click here for details!
Sasha Paulsen is a novelist and features editor at the Napa Valley Register. Contact her at spaulsen@napanews.com.