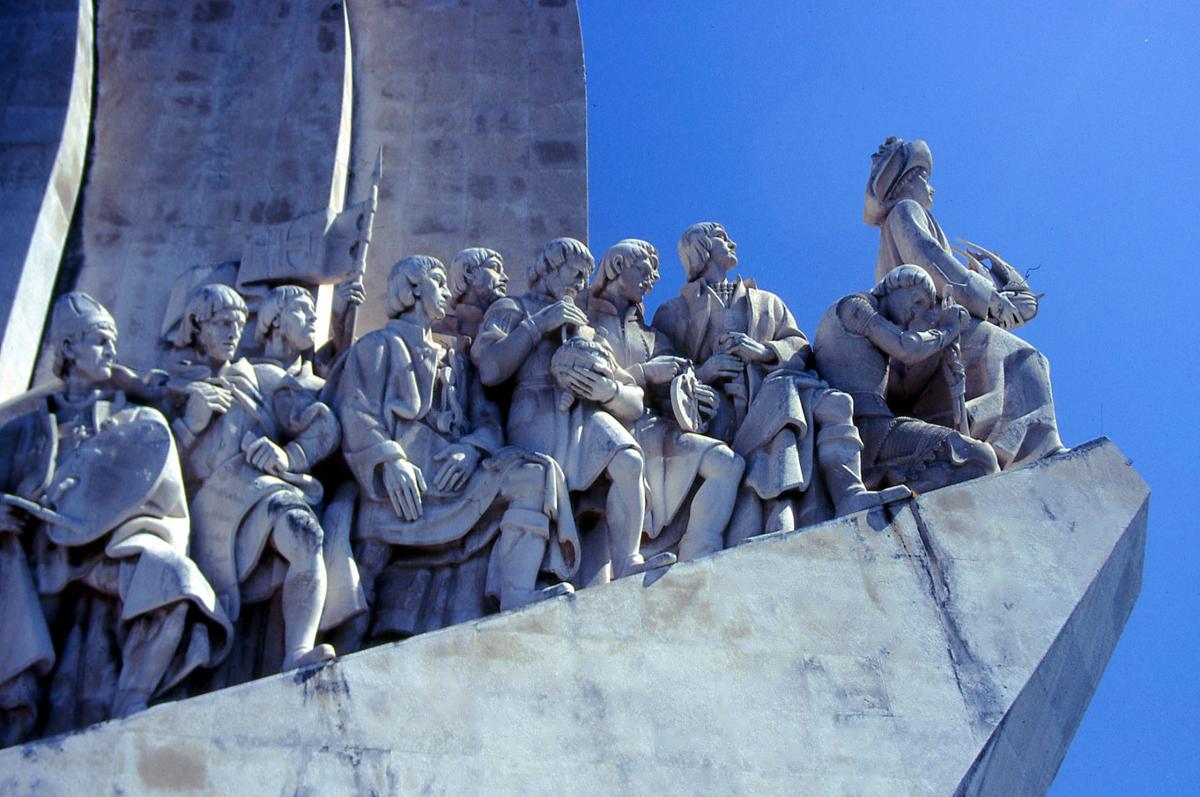 1: What is the southernmost incorporated city in the United States?
2: Where did the first naval battle of World War II take place?
A) In the English Channel, near Dover, England
B) In the Black Sea near Istanbul, Turkey
C) In the Atlantic Ocean near Montevideo, Uruguay
D) In the Baltic Sea north of Hamburg, Germany
E) In the Pacific Ocean, just west of Coos Bay, Oregon-
3: Where is the official Golden Spike, ceremoniously driven into the transcontinental railroad line on May 10, 1869, housed today? 2019 is the sesquicentennial year.
A) At Utah's Golden Spike National Historic Site at Promontory Summit
B) In the Cantor Arts Center at Stanford University in Palo Alto, California
C) In a glass case inside the Golden Spike National Historical Park, Utah
D) At the Western Railroad Museum, in Rio Vista, California
E) At the Union Pacific Railroad Headquarters, Omaha, Nebraska
4: What five countries do not have an airport?
5: The U.S. state of Washington was originally going to be named something else. What was it?
6: AFAR is a fine travel magazine published in San Francisco. But where is Afar, exactly?
7: What is the Roman colony of Lusitania known as today?
8: What U.S. state has the highest, lowest point? This means the highest elevation of its lowest state point.
9: Who said: "The cool thing about being famous is traveling. I have always wanted to travel across seas, like to Canada and stuff."
10: Ski racing in the United Sates began way back in the 1850s. Where did it start?
A) By Norwegian ex-patriates in Minnesota
B) By miners north of Lake Tahoe, California
C) With a group of German and Swedish skiing enthusiasts in Wisconsin
D) By a winter sports club in Southern Vermont
E) By early Mormon Missionary's in Lake Placid, New York
11: The city of Philadelphia, Pennsylvania, was originally in what state?
12: What is the world's longest mountain range?
13: Which is the snowiest state in the U.S.? And by a good margin too.
14: According to the U.S. Census Bureau, which is rated the fastest-growing state in terms of population, as of 2018?
15: What is the world's lowest (by elevation) capital city? Hint, it is below sea level.
16: Smokers beware. What country has the highest price per pack (20) of cigarettes currently, on earth?
17: Where did the tasty dish, paella, originate?
18: The needle in the International Space Station's compass does what?
A) Points toward Earth's magnetic north pole
E) Points to the Neutral Zone
19: In World War II, French General Charles de Gaulle used what ancient symbol to rally the French people?
20: Which company has the title of the oldest continually operating airline in the world?
Answer #1: The city of Honolulu, Hawaii located at 21°18'19"N 157°51'25"W. Much farther south than the next most southern incorporated US city, Key West, Florida.
Answer #2: C), off the River Plate in Montevideo, Uruguay on December 13, 1939. In the first official WWII battle between German and Allied naval vessels, the German "pocket battleship" Admiral Graf Spee was damaged by British warships, though in actuality the British ships had suffered far more damage. British Naval intelligence convinced the Germans that the British had more firepower on the way, which was untrue. Thus, the Germans decided to scuttle the Graff Spee in the Montevideo harbor where parts of the vessel are still visible today.
Answer #3: B), The Golden Spike is in the Cantor Arts Center at Stanford University, Palo Alto, California.
Answer #4: Lichtenstein, Monaco, Vatican City, San Marino, and Andorra do not have airports. All visitors come in by train, car or ship.
Answer #5: A), Columbia. It was considered confusing with the District of Columbia, the nation's capital of Washington, D.C., which ironically is sometimes mixed up with state of Washington. Funny, isn't it?
Answer #6: Afar is one of the nine regional states in Ethiopia.
Answer #8: Wyoming's Belle Fourche River come in at a whopping 3,099 feet above sea level. This is a little bit higher of a lowest point than the next candidate, the Red Bluff Reservoir in New Mexico at 2,842 feet above sea level.
Answer #9: D), Britney Spears
Answer #10: B), Crazy gold miners used extremely longboard skis to race down mountains in Plumas County, California at speeds in excess of 80 miles per hour. They still hold commemorative races every winter at the Eureka Bowl in Plumas-Eureka State Park.
Answer #11: Maryland. Given an official charter in 1632 by England's King Charles I, Cecil Calvert, 2nd Baron Baltimore, (known as "Lord Baltimore") had Philadelphia within his new state of Maryland. This was heavily contested by William Penn, charter holder of the Province of Pennsylvania. The dispute was finally resolved by English King James II in 1681, giving the lands around Philadelphia to Penn and his state of Pennsylvania.
Answer #12: The Andes in South America. Running some 4,300 miles, the Andes stretch from Colombia and Venezuela in the all the way to Chile and Argentina down south.
Answer #13: According to the National Climatic Data Center, New York State receives an average of 123.8 inches of snow per season. Way more than second place Wyoming and its 91.4 inches.
Answer #14: E), Nevada. Many Californians among others, have emigrated to Nevada in recent years.
Answer #15: Baku, Azerbaijan is located 92 feet below sea level, which makes it the lowest lying national capital in the world and also the largest city in the world located below sea level.
Answer #16: Based on a comparison of 170 countries in 2016, Australia ranked the highest in price at $15.80 for a pack of 20 cigarettes followed by New Zealand and Venezuela. On the other end of the scale was Syria with $. 27 per pack. Smokers, Syria may be for you. (Source: NSW Tobacco Association, National Statistical Office)
Answer #17: C), Valencia, Spain. The original meat in paella was swamp rat. Today, ahem, most paellas contain some combination of chicken, beef, sausage and seafood.
Answer #18: A), The compass needle points toward the strongest magnetic field, that is Earth's magnetic north pole. If the ISS got much closer to the sun, it's compass would point to the sun's magnetic pole. But likely would be toast by then.
Answer #19: The Cross of Lorraine – a heraldic double barred cross, was the symbol of the Free France Forces during World War II. The Cross was displayed on the flags of Free French warships, and the fuselages of Free French aircraft. A huge, 141 foot-high Cross of Lorraine stands at the De Gaulle Memorial Museum in his home village of Colombey-les-Deux-Églises, in France's Champagne region.
Answer #20: D), KLM Royal Dutch Airlines began service on October 7, 1919. Impressive.
— How many did you get right?
17-20? Expert cartographer
14-16? Traveler extraordinaire
11-13? Jeopardy enthusiast
10 or less. Time to buy an atlas
Bob Ecker is a travel/wine writer living in Napa, California
Need to get away?
Start exploring magnificent places with our weekly travel newsletter.