Napa's tasting rooms can't welcome visitors, even as restaurants can. The Governor is violating constitutional rights in keeping them closed, …
Mayacamas is celebrating the one-year anniversary of its downtown Napa tasting room.
The V Foundation Wine Celebration will go virtual for 2020, presenting "MOMENTUM 2.0," a digital auction experience on Aug. 8.
Austrian wines fit perfectly into the category of quality wines at value prices, and sommeliers have known this for a while.
Drawing upon a background in theatrical design, Geoffrey Curley is using his digital skills to bring Napa wineries to consumers stuck at home.
It's not how Stag's Leap Wine Cellars thought they'd be celebrating their 50th anniversary, but beginning on Thursday, June 4, winemaker Marcu…
As restaurants reopen, Eduardo goes on culinary adventures in Napa. 
In keeping with the theme "how our lives have changed seemingly forever because of sheltering in place," it's clear that our wine consumption …
State Alcoholic Beverage Control wants to help stressed wineries sell wine, but it's proving complicated. 
Wine lovers who seek classically structured, cooler-climate wines would do well to remember the name Ridgecrest, a new wine brand from Oregon'…
When he bought St. Helena's Raymond Vineyards, Jean-Charles Boisset admitted cheerfully, "I had no idea how to make Cabernet Sauvignon."
Musicians Jon Bon Jovi and John Legend partnered with well-known French winemakers to show that wine and music do go together.
Readers weigh in on the topic of diversity and choice in wines. 
Here's a roundup of Napa Valley wine news.
A dry, mild winter and rain in mid-May have made for a fairly unconventional growing season so far. 
Napa County's wine grape crop in 2019 saw a 13.5% decrease in volume and a 9.6% decrease in value as compared to 2018, according to the county…
There are more than 10,000 varieties of wine grapes in the world, and, the average wine drinker is probably familiar with only a dozen.
In the late 1930s, the grandparents of third-generation vintner, Chris Madrigal, emigrated from Mexico to the United States to seek a farming …
Continuing the quest to educationally venture into the deep world of wine this week, I'll be covering an exciting realm of alternative white v…
Are you enjoying wine the way the winemaker expected?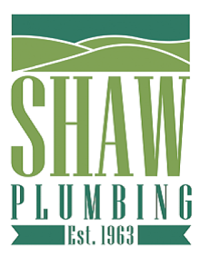 Microtone Audiology, Inc.
Gov. Newsom's expansion of workers' compensation benefits may protect workers, but hurt businesses.
Allison Levine and her virtual wine tasting guests decided to focus on our favorite wine regions.
For a Napa Valley winery, making it to 125 years is no small feat.
The problem of "bottle variation" happens a lot more often than anyone is willing to admit. It means that average wine consumers occasionally …
Wineries are planning to restructure wine tastings to meet public health requirements. 
Can you imagine picking-up a restaurant's wine list only to find a selection of Cabernet Sauvignon and Pinot Noir for the reds along with Char…
The West could be in a severe drought that could last generations, the study says.