The 27th Music Festival for Brain Health held at Staglin Family Vineyard was a poetic way to spend the 20th anniversary of the Sept. 11 terrorist attacks.
The festival by One Mind, the nation's leading private-public mental health organization, raises awareness and funds for advances in brain health research, diagnostics and care in order to help those suffering from conditions such as depression, schizophrenia, and post-traumatic stress.
Support local news coverage and the people who report it by subscribing to the Napa Valley Register. Special offer: $1 for your first 6 months!
Undoubtedly, the Sept. 11 attacks led to a nationwide mental health crisis, and One Mind President Brandon Staglin reflected back on the 2001 festival, which they decided not to cancel and occurred just days later.
"It was the most amazing music festival we ever experienced that September," he said, touching on how the community rallied together."
Twenty years later, we're facing the most devastating mental health crisis to occur since that tragic day due to the Covid-19 pandemic, which was a focal point of this year's festival.
"The pandemic only underscored the importance of brain health. We need to rededicate ourselves to these challenges," said moderator Dr. Eric Nestler, who spoke on the importance of getting back to normal, as much as possible. "Our brain health depends on it."
The festival, which included a scientific symposium, wine tasting, live concert from OneRepublic, and a VIP wine dinner, raised more than $7.5 million to benefit One Mind. This brought the total funds raised since the initial festival in 1995 to over a half-billion dollars — $513 million to be exact.
The Symposium
After moving online in 2020, the festival symposium was available both in-person and via video stream this year to accommodate all preferences and even allowed for some of the presenters to speak from afar with pre-recorded video messages.
One of those was from Francis S. Collins, M.D., Ph.D., and director of National Institutes of Health. In the opening remarks, Collins also spoke about Covid-19, stating that it has not only "dramatically worsened the conditions" of people suffering from mental illness, but also "created a whole new population of people who had never experienced those conditions."
The camera then zoomed out to reveal a guitar and Collins proceeded to play and sing "Peaceful Easy Feeling" by the Eagles, cheekily changing a few of the lyrics to reflect the day's cause. Even though Collins wasn't present, the audience was so moved people began to clap in unison to the beat.
Next, keynote speaker Deanna Barch, Ph.D., and chair of the Department of Psychological & Brain Sciences at Washington University presented on how childhood poverty leads to an increased risk in brain health challenges later in life.
A 17-year study by her team showed a "need for early detection for childhood poverty," in addition to the further development of interventions and mediating mechanisms for children growing up in poverty.
The following four presentations were made by the winners of the One Mind Rising Star Awards and covered important research on topics like how mental illness can disrupt relationships, the need for better treatments for anorexia — which has a 50 percent mortality rate and yet no FDA-approved drugs for treatment — and faster-acting, individually-targeted anti-depressants, for it can take people months or even years to find the right drugs for them.
The symposium closed on an uplifting note that everyone could relate to: How music can make you better. Indre Viskontas, M.M., Ph.D., associate professor of psychology at the University of San Francisco, gave a compelling presentation on how music can actually be used clinically to help diagnose and treat patients with brain disorders.
She played an inspiring video of a man with Parkinson's, who could suddenly walk consistently while listening to a song; another of a patient who regained speech after learning to sing the phrases she wanted to say.
"Music isn't music until your brain makes it so. Even silence can be music. It becomes a profound experience because we extract meaning out of it that wasn't there in its superficial qualities," said Viskontas. "Music is a way for us to understand each other."
The Celebration
After the symposium, guests gathered under tented areas for an epic wine tasting, which typically occurs in the Staglin caves. The moderate, 80-degree temperatures made for easy sipping of big Cabernets from cult Napa vintners like Screaming Eagle — where a line was permanently formed — Dalle Valle, and Continuum.
There were bubbles from Schramsberg and Pinot from William Selyem, and the chance to discover up-and-coming brands like The Hilt Estate from the Sta. Rita Hills, Sebastopol's Raen Winery, and Cervantes Family Vineyards in Pope Valley. The latter is led by a jovial father-and-son team that would have won the day's best-dressed award (had there been one) thanks to what I'm dubbing "rancher-chic" style.
Tasty hors d'oeuvres were provided by Chef Curtis Di Fede (formerly Miminashi) of The Charter Oak Restaurant, including a mini version of their famous burger and fresh crudité.
Eventually, empty bottles outnumbered the full ones, and guests made their way back to the site of the symposium for a performance by OneRepublic. But first, there were some encouraging messages about mental health from famous faces, including Olympic gold medalist Laurie Hernandez (in person) and then Jewel and Congressman Mike Thompson (via video).
The GRAMMY-nominated band from Colorado Springs performed many of their hits, including "Stop and Stare" and "Good Life," but frontman Ryan Tedder also surprised the audience with his songwriting talent, performing a few well-known songs that he actually penned, like Adele's "Rumour Has It" and Beyonce's "Halo."The band ended on arguably their most popular song, "Counting Stars," and Tetter pulled Staglin hosts Shari and Garen Staglin out on stage to dance to the final beats.
Those with a VIP ticket stayed after the concert for a wine dinner from Top Chef Masters winner Chris Cosentino of the Acacia House restaurant in St. Helena paired with Staglin wines. An additional $1 million was raised during an impromptu fund-a-need auction, bringing the event to a wildly successful and heartwarming close on what would have otherwise been a somber day.
Photos: Mental Health Matters March in Napa
Mental Health Matters March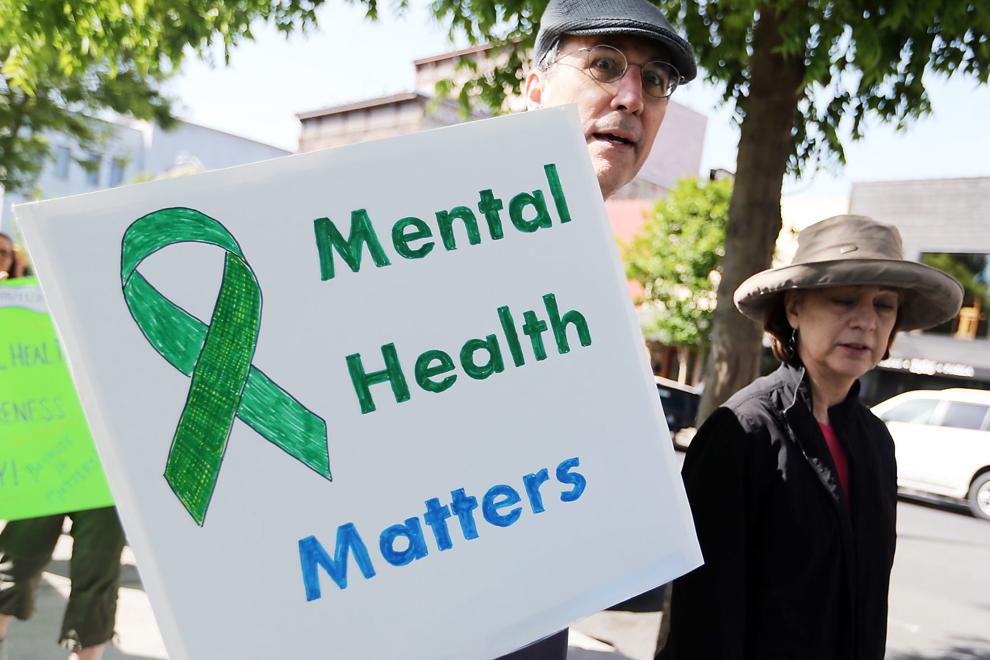 Mental Health Matters March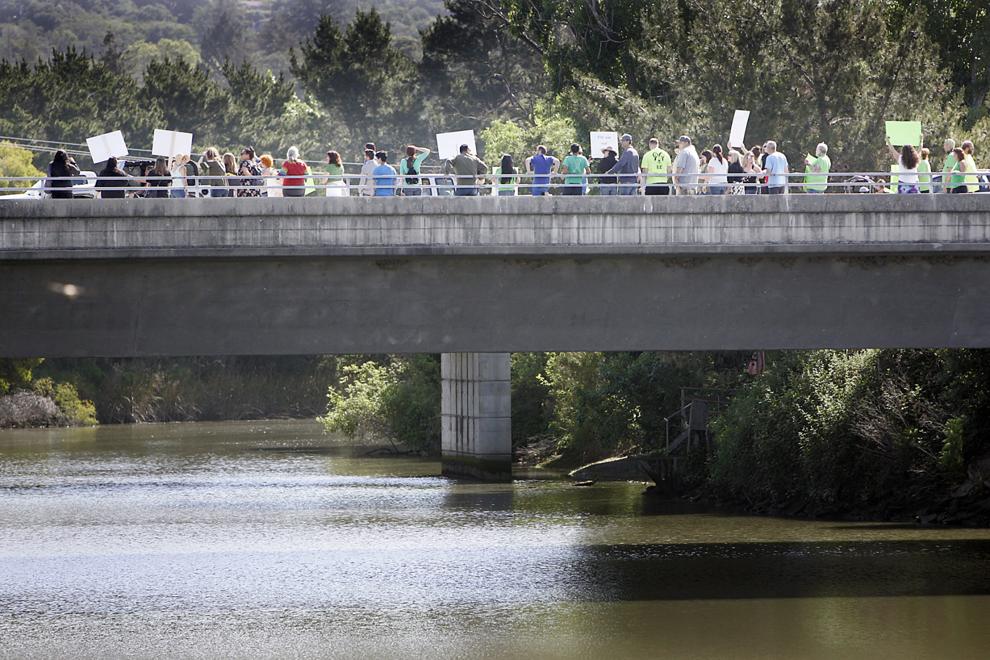 Mental Health Matters March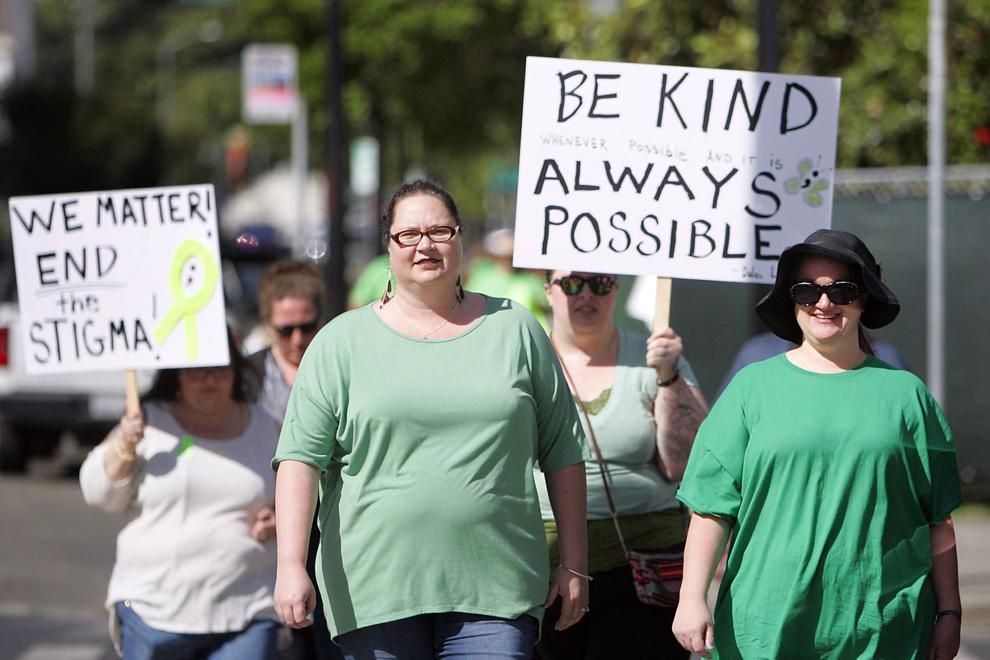 Mental Health Matters March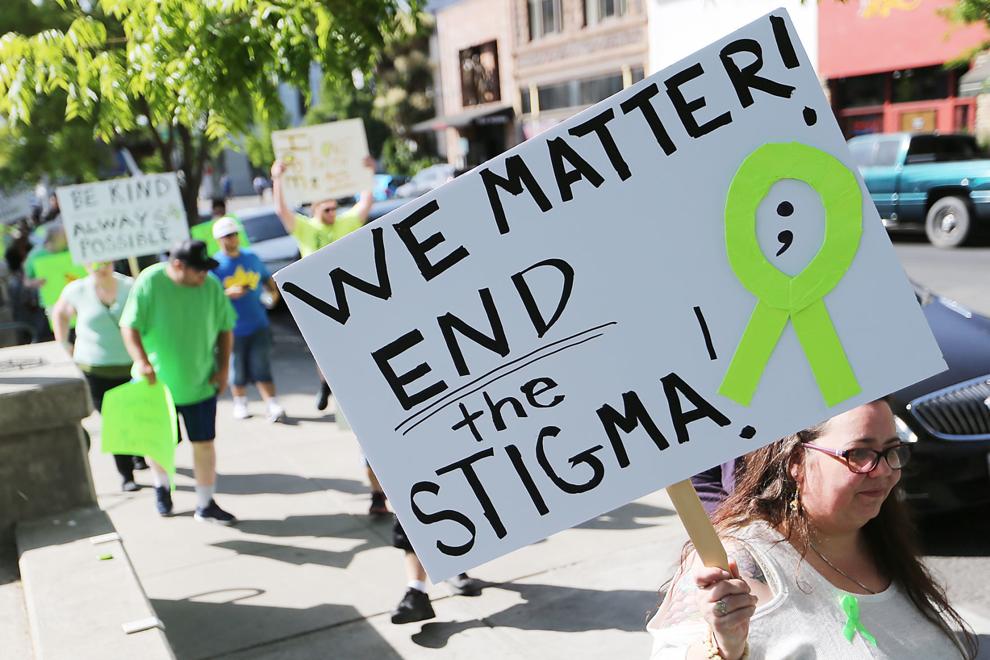 Mental Health Matters March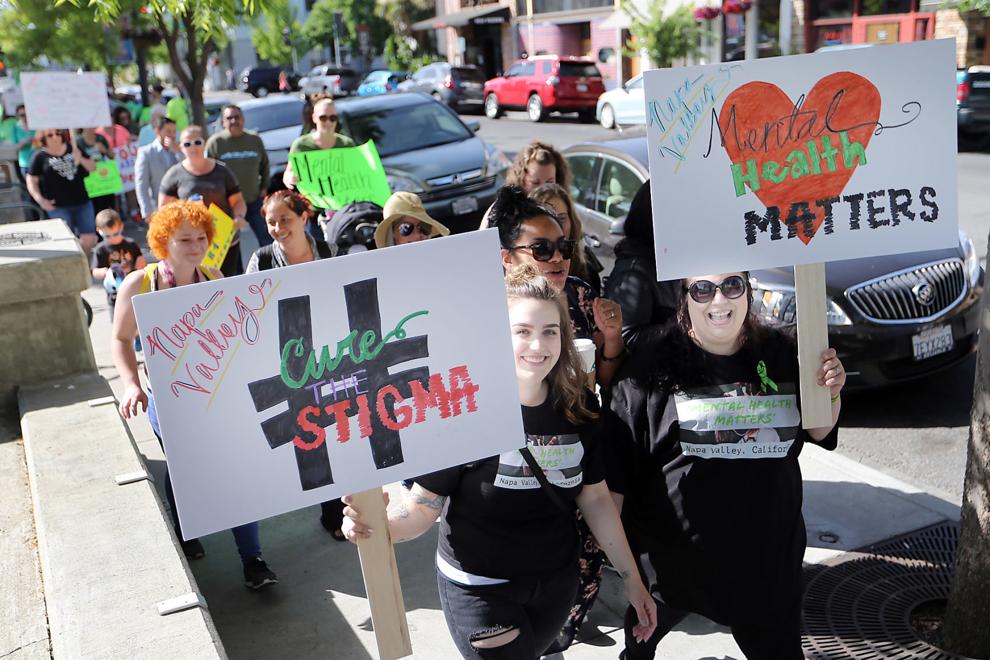 Mental Health Matters March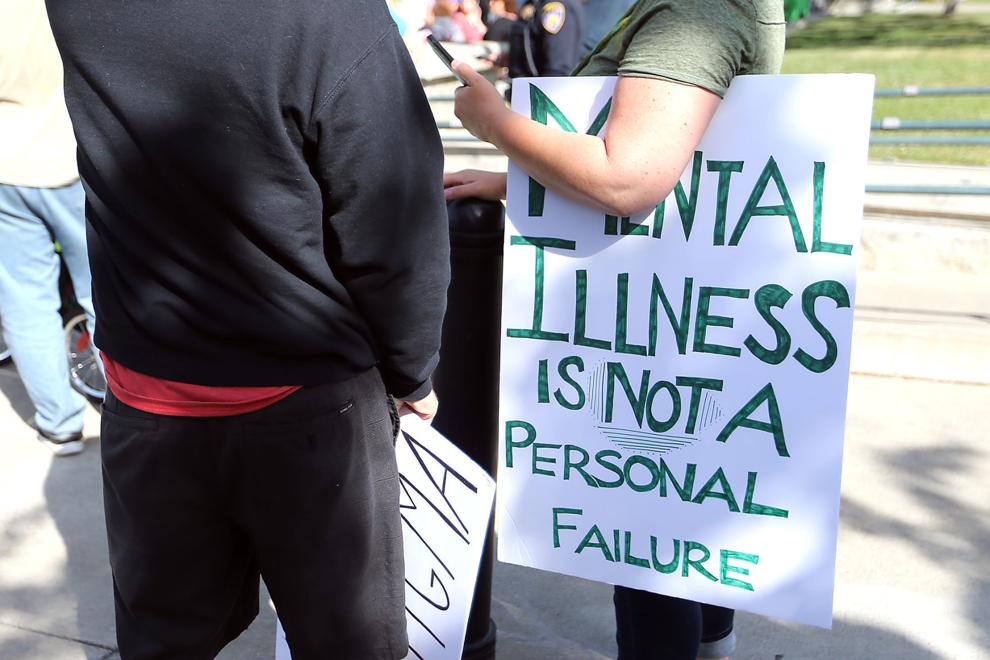 Mental Health Matters March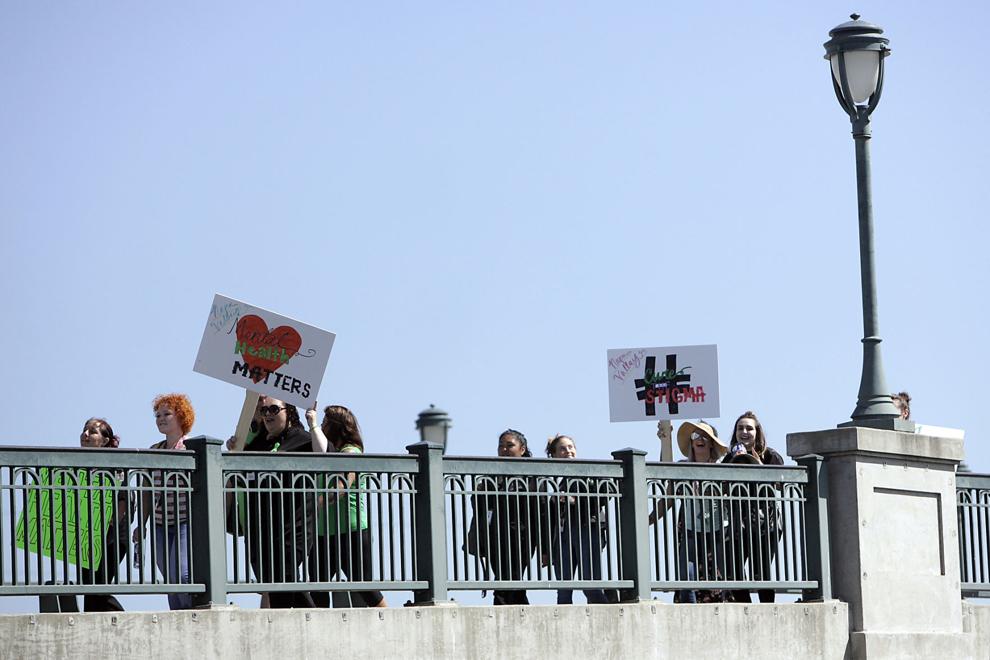 Mental Health Matters March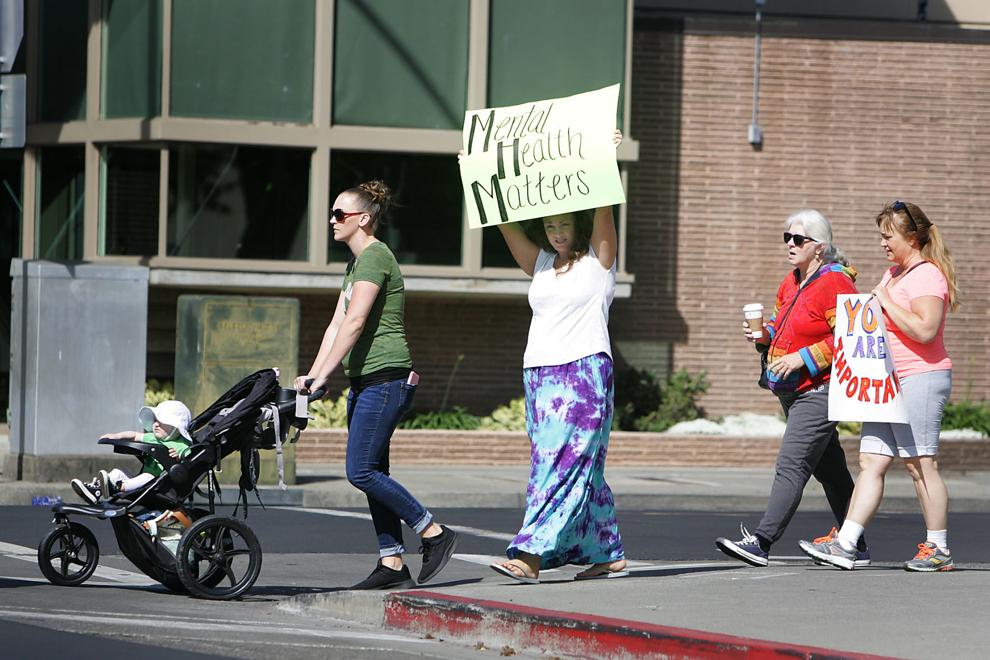 Mental Health Matters March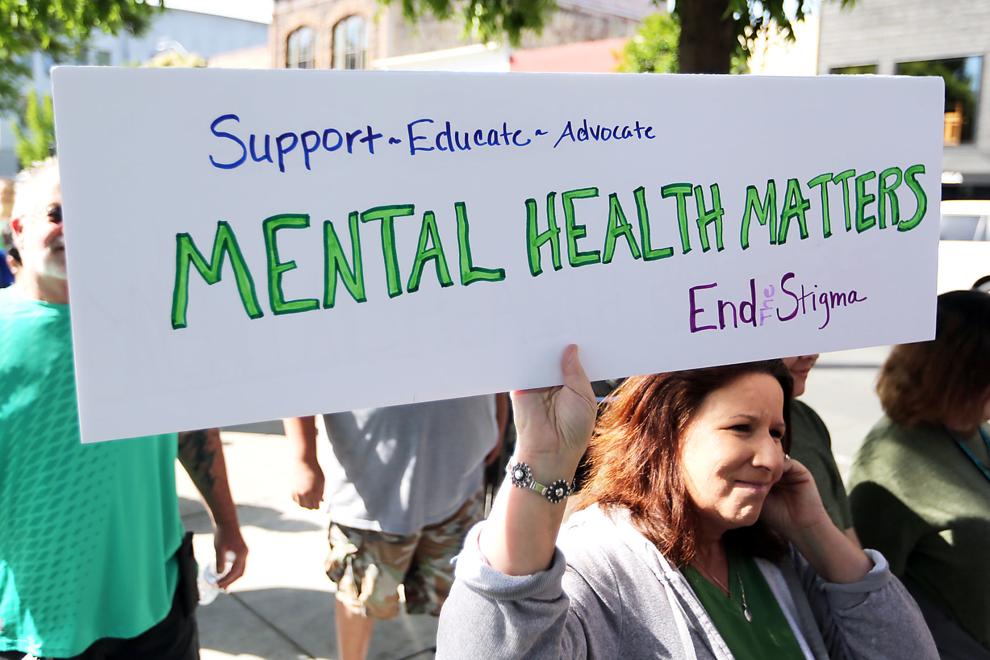 Mental Health Matters March