As restaurants reopen, Eduardo goes on culinary adventures in Napa. 
In keeping with the theme "how our lives have changed seemingly forever because of sheltering in place," it's clear that our wine consumption …
Wine lovers who seek classically structured, cooler-climate wines would do well to remember the name Ridgecrest, a new wine brand from Oregon'…
When he bought St. Helena's Raymond Vineyards, Jean-Charles Boisset admitted cheerfully, "I had no idea how to make Cabernet Sauvignon."
Musicians Jon Bon Jovi and John Legend partnered with well-known French winemakers to show that wine and music do go together.
Readers weigh in on the topic of diversity and choice in wines. 
There are more than 10,000 varieties of wine grapes in the world, and, the average wine drinker is probably familiar with only a dozen.
Continuing the quest to educationally venture into the deep world of wine this week, I'll be covering an exciting realm of alternative white v…
Are you enjoying wine the way the winemaker expected?
Allison Levine and her virtual wine tasting guests decided to focus on our favorite wine regions.
The problem of "bottle variation" happens a lot more often than anyone is willing to admit. It means that average wine consumers occasionally …
Can you imagine picking-up a restaurant's wine list only to find a selection of Cabernet Sauvignon and Pinot Noir for the reds along with Char…
Supporting local restaurants, and enjoying every bite, Eduardo shares what he has been ordering, and what wines he pairs with take-out. 
Numbers for wine act as a soporific, obliterating any need for potential buyers to think critically. The ultimate short-hand, they do an injus…
The 20th anniversary of the Hospice du Rhone weekend in Paso Robles drew fans from around the world -- but virtually this year. 
The Gamble family legacy is family, conservation -- and now, fine wines. 
Dan Dawson shares sobering reflections on  what life will be like in Napa Valley when the stay-at-home orders are lifted. 
Take a look in your cellar and see what "weird" wines you can find. Whether it is the story of the wine or the story of how you got the wine o…
Mysteriously enough, Pinot Gris' various shortcomings can actually make it a fascinating wine for those who are willing to try to understand i…
On Sunday afternoons, Allen Balik gather at the end of their cul de sac with wine glasses and, while maintaining strict social distancing, enj…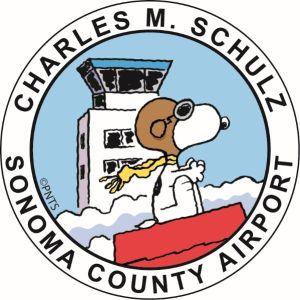 Charles M. Schulz Sonoma County Airport

Virtual tastings are blooming like spring roses -- or is that rosés?
After selling her J Winery brand to Gallo, Judy Jordan has gone on to create opportunities for young women who want to work in the ag community.
Eduardo Dingler explores the realm of rosé.
Social distancing has radically changed the way we dine – which affects our normal wine consumption patterns.
Wine writers across the country take to Zoom for virtual happy hours. 
If the coronavirus pandemic is inspiring you to begin a wine cellar, Dan Berger has some timely tips.
What is the difference between a Master Sommelier and a Master of Wine?