Some would say blended wines are not expressive of significant varietal character. Others are convinced that single variety wines lack the com…
The rich heritage of Hispanic immigrants in the Napa Valley includes those who have realized their dreams of owning vineyards and making their…
Napa wine writer Allen Balik writes that today's renewed focus on health and changing lifestyles challenges winemakers, vintners and producers…
Napa Valley winemaker Kristie Koford, recognized by colleagues such as Aaron Potts for her technical expertise, is quietly celebrating her 50t…
Napa Valley wine writer Allen Balik reflects on the changes in the industry he's seen in the past decade, including the effects of millenials …
While considered by most an unwinnable quest, the battle against cork taint has been waged aggressively for the last several decades.
With travel restricted in 2020, Allen Balik decided to explore what was in his cellar. 
Michel Chapoutier said, "Varietal wines can be the 'rock music' that gets people into the subject (but) 'classical music' can [only] be provid…
Australia's innovative vintners have traversed many industry boom-and-bust periods, as its diversity of climatic activity and soil types led t…
Will climate change cause Napa Valley to turn to other varieties than Cabernet Sauvignon? A panel of wine professionals caution that flexibili…
During the holidays, don't worry so much about pairings, just enjoy the adventure of exploring new wines. 
After Allen Balik asked "what does wine mean to you?" in a column, readers weighed in with answers. 
The term, "sustainable farming" covers a broad range of practices that are not only ecologically sound but also economically viable and social…
Allen shares the responses to a question posed at an online wine meeting: What does wine mean to you?
All wines are blended to some degree, even if the wine is 100 percent one variety or 100 percent from a single vineyard. In these cases, blend…
In an effort to broaden the vineyard's role in combating climate change, an increasing number of growers worldwide are adopting practices that…
How are Napa Valley viticulturalists responding to climate change? Allen Balik reports on a meeting with Dan Petroski, winemaker at Larkmead V…
In intricate and subtle ways science and art – two seemingly disparate values – meld into the creation of wine. 
Wine actually appeals to all five senses and taste is typically the third, or in some cases the fourth, we encounter.
Allen Balik looks behind the scenes at the creation of a wine brand.

Edward Jones Investments – Robert Lockhart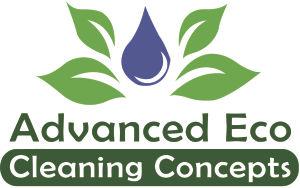 Advanced Eco Cleaning Concepts
Serving wines in summer -- what is "chilled" and what is "room temperature"?
Readers weigh in on the topic of diversity and choice in wines. 
Can you imagine picking-up a restaurant's wine list only to find a selection of Cabernet Sauvignon and Pinot Noir for the reds along with Char…
On Sunday afternoons, Allen Balik gather at the end of their cul de sac with wine glasses and, while maintaining strict social distancing, enj…
What is the difference between a Master Sommelier and a Master of Wine?
Only a small fraction of wine is cellared and aged by relatively few collectors. But the reward of that cellaring can be a warm welcome messag…
What are the benchmarks of wine? Allen Balik proposes "the three Vs."