The term, "sustainable farming" covers a broad range of practices that are not only ecologically sound but also economically viable and social…
Allen shares the responses to a question posed at an online wine meeting: What does wine mean to you?
All wines are blended to some degree, even if the wine is 100 percent one variety or 100 percent from a single vineyard. In these cases, blend…
In an effort to broaden the vineyard's role in combating climate change, an increasing number of growers worldwide are adopting practices that…
How are Napa Valley viticulturalists responding to climate change? Allen Balik reports on a meeting with Dan Petroski, winemaker at Larkmead V…
In intricate and subtle ways science and art – two seemingly disparate values – meld into the creation of wine. 
Wine actually appeals to all five senses and taste is typically the third, or in some cases the fourth, we encounter.
Allen Balik looks behind the scenes at the creation of a wine brand.
Serving wines in summer -- what is "chilled" and what is "room temperature"?
Readers weigh in on the topic of diversity and choice in wines. 
Can you imagine picking-up a restaurant's wine list only to find a selection of Cabernet Sauvignon and Pinot Noir for the reds along with Char…
On Sunday afternoons, Allen Balik gather at the end of their cul de sac with wine glasses and, while maintaining strict social distancing, enj…
What is the difference between a Master Sommelier and a Master of Wine?
Only a small fraction of wine is cellared and aged by relatively few collectors. But the reward of that cellaring can be a warm welcome messag…
What are the benchmarks of wine? Allen Balik proposes "the three Vs."
Allen Balik explores the wines of Montalcino at a tasting with winemakers from Tuscany. 
Bordeaux is among France's largest wine producing areas, and the city of Bordeaux is second only to Paris as the country's most visited.
Must the solutions to these sometimes awkward or uncomfortable situations be resolved by rigid and frequently misunderstood "rules?" I think n…
Allen Balik takes an in-depth look at the evolution of Sauvignon Blanc. 
Allen Balik looks back on the wine world in 2019.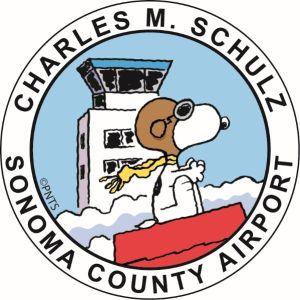 Charles M. Schulz Sonoma County Airport
Allen Balik shares a look at the 2016 vintage from Bordeaux. 
One of the shore excursions we enjoyed during the wine-tasting adventure and cruise I hosted on Crystal Serenity in September, was a vist to t…
For centuries, wine has had its foundation in the specific communities where the grape was grown, vinified and served as a natural companion t…
In my previous column, I shared with you the extraordinary time our wine and food savvy group experienced last month in Umbria.
Last fall, I was privileged to host a wine-tasting cruise of the Mediterranean aboard the Crystal Serenity where our group of new and old wine…
In 1976, Miljenko (Mike) Grgich and Austin Hills sealed their partnership by breaking ground on Grgich Hills Cellars (now Grgich Hills Estate)…
Premox is a relatively unfamiliar term to most wine lovers and consumers, but is well known to Burgundian producers as well as collectors and …