Readers weigh in on the topic of diversity and choice in wines. 
Can you imagine picking-up a restaurant's wine list only to find a selection of Cabernet Sauvignon and Pinot Noir for the reds along with Char…
On Sunday afternoons, Allen Balik gather at the end of their cul de sac with wine glasses and, while maintaining strict social distancing, enj…
What is the difference between a Master Sommelier and a Master of Wine?
Only a small fraction of wine is cellared and aged by relatively few collectors. But the reward of that cellaring can be a warm welcome messag…
What are the benchmarks of wine? Allen Balik proposes "the three Vs."
Allen Balik explores the wines of Montalcino at a tasting with winemakers from Tuscany. 
Bordeaux is among France's largest wine producing areas, and the city of Bordeaux is second only to Paris as the country's most visited.
Must the solutions to these sometimes awkward or uncomfortable situations be resolved by rigid and frequently misunderstood "rules?" I think n…
Allen Balik takes an in-depth look at the evolution of Sauvignon Blanc. 
Allen Balik looks back on the wine world in 2019.
Allen Balik shares a look at the 2016 vintage from Bordeaux. 
One of the shore excursions we enjoyed during the wine-tasting adventure and cruise I hosted on Crystal Serenity in September, was a vist to t…
For centuries, wine has had its foundation in the specific communities where the grape was grown, vinified and served as a natural companion t…
In my previous column, I shared with you the extraordinary time our wine and food savvy group experienced last month in Umbria.
Last fall, I was privileged to host a wine-tasting cruise of the Mediterranean aboard the Crystal Serenity where our group of new and old wine…
In 1976, Miljenko (Mike) Grgich and Austin Hills sealed their partnership by breaking ground on Grgich Hills Cellars (now Grgich Hills Estate)…
Premox is a relatively unfamiliar term to most wine lovers and consumers, but is well known to Burgundian producers as well as collectors and …
Two weeks ago, my column, "Climate change presents viticultural challenges," elicited a larger number of reader responses than usual and inclu…
Until relatively recent times, the term "global warming" was widely accepted for what we all have observed as temperatures continued to rise a…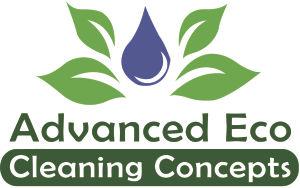 Advanced Eco Cleaning Concepts
With summer comes a whole new range of mealtime and entertainment adventures. Informal outdoor settings, lighter cuisine emphasizing freshness…
Jacky Young is co-proprietor (with her husband Jim Young) and director of wine making for St. Helena based Young Inglewood Vineyards where a p…
The art of blending varietals, clonal selections, vineyards and even specific blocks within a single vineyard has been well known and universa…
The early to mid-1990s saw the popular stylistic presentations of Chardonnay and Cabernet Sauvignon in the New World take a sharp detour from …
I discovered my passion for the wines of Portugal in the late 1970s when my thirst to learn more about wine and its treasured history began in…
My last column ("Lodi: Not just Zinfandel") generated a broad reader response with most of the questions and comments directed to the history …
The Lodi American Viticultural Area (AVA) is nestled between San Francisco and the Sierra Nevada in the northernmost part of the Central Valle…