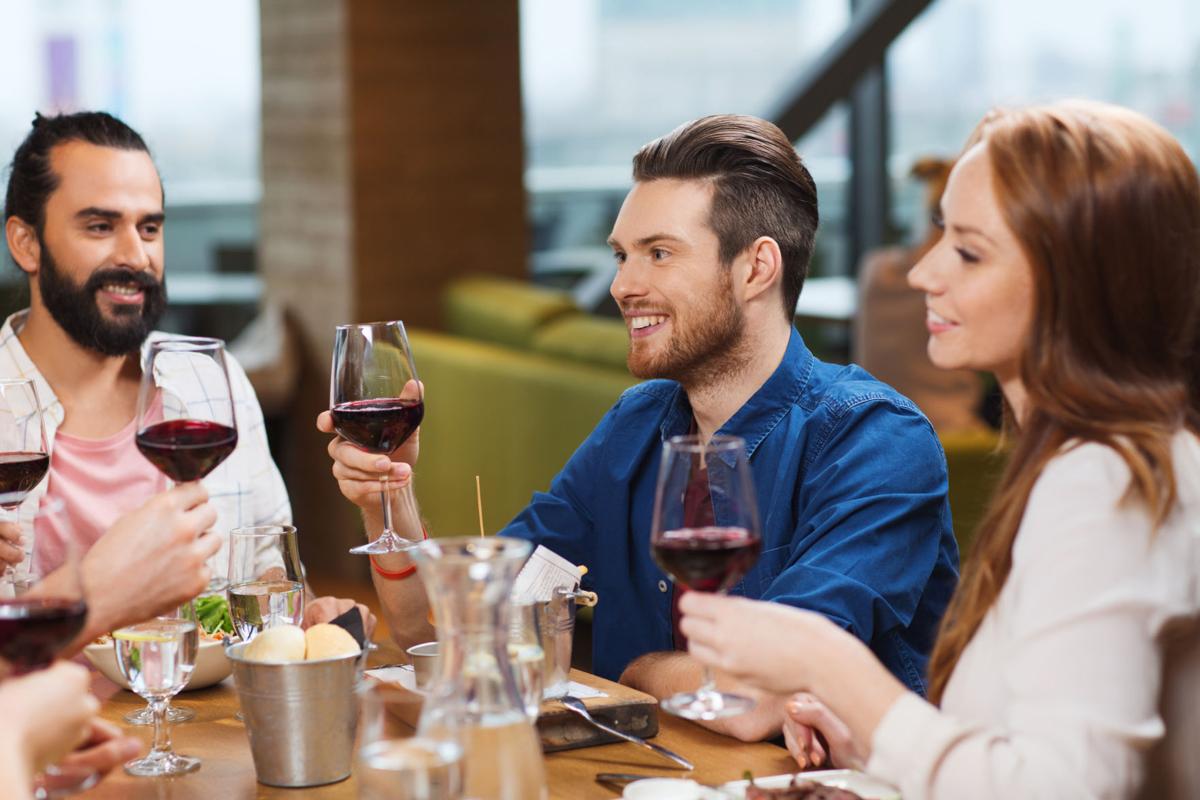 Several weeks ago, my column — "What does wine mean to you?" — immediately generated many interesting and touching responses that continue trickling in even now. It must have struck a similar chord with readers as did my initial column — "What was your wine epiphany?" — from February 2011, which, in some ways, was the inspiration for writing my follow-up piece a month ago.
Wine lovers and fans know wine elicits far more musings than other alcoholic and non-alcoholic beverages. Wine is a living thing that continues to grow in the bottle. It is often a meaningful part of important moments in our lives and provides a complement to our mealtime enjoyment. And according to John Brecher, co-senior editor of Grape Collective and past Wall Street Journal wine columnist, "It just tastes good."
Many of the comments I received related to special times where wine commemorated an occasion or evoked a wine revelation, while others expressed how it became a stepping-stone in their life's work. So in their own words, let's take a look at a cross-section of several comments I received from readers with varying levels of vinous interests and experience, each sharing a personal memory marked by wine.
Ted Latty is a long-time wine collector who, with tongue-in-cheek, "laughed at [Paul Frank's] 'just a beverage' analogy to air — something few on the west coast are taking for granted these days!"
Ted shared his own experience. "I have several stories on many levels that relate to what wine means to me, but it all started with the 1973 Stag's Leap Cabernet Sauvignon (the red wine winner of the legendary 1976 Judgement of Paris tasting) as my epiphany after years of 'garbage' wines in college.
"For me, wine has always meant camaraderie and friendship," he concluded. "But for wine, I might not have met you!"
Randle Johnson is one of the Napa Valley's most renowned winemakers and counting both hemispheres (southern and northern), has participated in 62 harvests over 40 plus years. He mentioned that the column inspired him to reflect on his past experiences and now sees, "wine as being many things, multifaceted. And that's why it's always challenging, stimulating and fun both personally and professionally."
Jim Benedict, a wine lover from Del Mar, shared his wine epiphany and the experience that changed both his business and personal lives. "In 1972 I opened a wine and cheese store in Del Mar, The Cork n' Cheddar, with a partner who really knew wine. My college wine experiences never were around wines with corks!!!! So I had to jump right into it.
"One night I went to a wine tasting and was introduced to a 1959 Château Haut-Brion. The wine exploded in my mouth. I finally realized why some wines were more expensive than others. I became a 'born again' wino."
On a lighter note, Los Angeles wine collector and enthusiast Steve Silverman observed, "I don't know anyone (unless they just don't get it) who doesn't have wine memories and if a good wine, great memories.
"I definitely recall opening a magnum of 1978 Domaine de la Romanée-Conti LaTache for my partner's 35th birthday at Post Ranch. Even after visiting [the Domaine] and tasting many of their esteemed wines in barrel and bottle, that '78 La Tache was the best wine of my life."
Steve listed other memorable vinous experiences and concluded with a comment on how this particular column lead him to reflect, "I can't let a Friday morning go by without at least glancing at your column. Sometimes they are 'too technical' for me, but this one was a home run in the 9th inning of the World Series 7th game with the bases loaded."
Scott Harvey is owner and winemaker for Scott Harvey Wines in Amador. As a European-trained winemaker, he began his career in 1974 and is considered (among his other accomplishments) a king-pin in establishing Amador County in the Sierra foothills as an internationally respected growing area.
Scott recalled, "I cut my teeth on Riesling back in 1972 when I was an 18- year-old AFS exchange student to Germany. When I got there, the first thing they did was welcome me with a wonderful refreshing glass of Riesling.
"I looked out the window of the second-story farmhouse and as far as you could see were the beautiful vineyards of the Rheinland Pfalz. I got my German/English dictionary out and the first thing I asked them was, 'Does this wine come from those vineyards?' They said, 'Sure it does; do you want to see where it is made?' They took me down into the basement, and I've been in love with Riesling ever since. Last November on Thanksgiving Day I was again in that old farmhouse enjoying another glass of Riesling."
While Scott is better known for his stellar reds from Amador and elsewhere, he admits, "I guess Riesling is in my blood and it's there to stay; so Jana and I produce four Rieslings [from cold climate areas]." It appears that the first glass of Riesling in 1972 was pivotal a moment for Scott and set him on a path where he's excelled over five decades.
Tom Barras posts an eponymous wine blog as well as his Oenophile's Diary and sees wine as, "offering an opportunity to learn more about the world around us — the human story behind the wine.
"If one is open to the challenge, aka, the pursuit of wine appreciation, it opens the door (ideally in person) to the cultures of the various countries, the regions that produce the wines, and the mindset and passion of the individuals who make the wine…it's a link to the humanity of wine."
David Stone is a "culinary impresario" living in Arizona. He recalls, "A dear friend did a mystery wine party in Sacramento with several magnums. I can't remember all the wines but there was a 1982 Silver Oak, a 1986 Château Margaux and a 1986 Château Lafite Rothschild. All were simply outstanding but the last one I will always treasure as the best I've ever tasted. Maybe it was the occasion, the outstanding food, or possibly a combination of everything in the evening's festivities, but an absolutely memorable night with good friends and great wines."
When thinking about what wine means to me, William Shakespeare said it best. "The wine cup is the little silver well, where truth, if truth there be, doth dwell."
And many thanks to everyone who shared their "truths" with me on what wine means to them.



Watch now: Young adults staying away from alcohol more than 20 years ago
Share your experiences with other readers by commenting on this article with an e-mail to me at allenbalik@savorlifethroughwine.com.
Allen Balik, a Napa resident, has been a wine collector, consultant, author, fundraiser and enthusiast for more than 35 years.