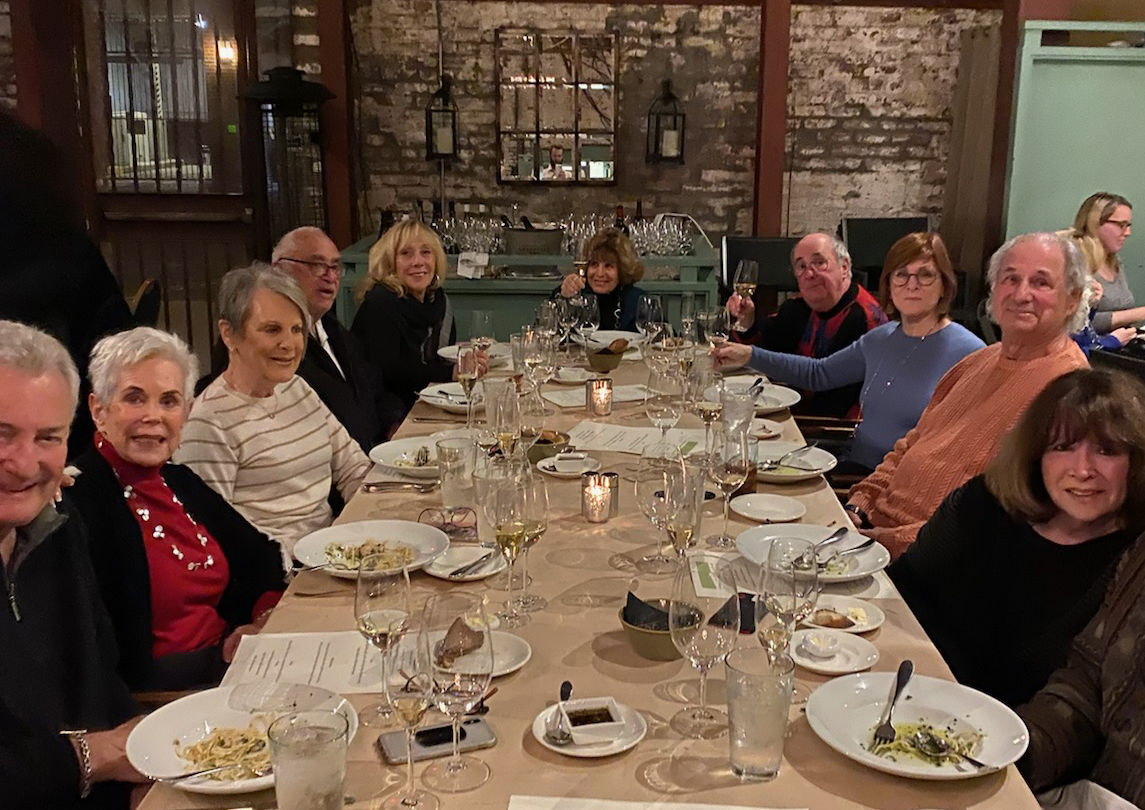 Even though they may look a little different this year, the holidays are upon us with a season of traditional gatherings and celebrations though somewhat smaller and more family-focused. Cooler weather leads to heartier fare and the nature of holiday cheer lends itself to a broad selection of delightful wines.
The very nature of our holiday celebrations differs from other events throughout the year as we tend more toward a range of foods served buffet or family-style rather than several individually plated courses. And since we don't know for sure what's going to land on every plate, we don't need to focus on the best pairing.
While not abandoning your favorite Cabernets, Chardonnays, Merlots or Zinfandels on these occasions, you can also look at a broader range of choices that complement the labyrinthine of tastes on everyone's plate. My vinous keys to choosing wines that are harmonious with an eclectic combination of foods for the holiday season are bright acidity, lower levels of tannin and oak, fresh fruit and a silky mouthfeel.
Most of the wines we enjoy during our holiday celebrations trace their ancestry to often remote Old World growing areas but are readily available in local markets with many at affordable prices. A selection of the same varieties is also grown and produced domestically under their varietal names or part of proprietary blends.
In our family, several holidays are also all-day or multi-day events with different dishes and wines offered throughout the day. Thanksgiving is a good example of the season, as football seems to dominate the day with deli meats, cheeses, chips and dips finding their way to the bar-top or kitchen island for a do-it-yourself grazing experience.
No proper wine pairings here, just an array of choices featuring some lighter whites, rosés (yes, rosé even after Labor Day with a bit less of a chill is perfectly fine) and reds. Here, the choices are bountiful with intriguing varieties and blends guaranteed to add to the experience.
For the whites I suggest the brighter (higher acid) alternatives to cut through fats and balance the spices. Albariño, Soave Classico (the grape is Garganaga) dry Riesling, and Assyrtiko are easy fun choices and sure to add interest to the day. Dry rosés are plentiful and made in a variety of styles from countless growing areas of the world in a range of varietal labels and blends. I particularly enjoy rosés from the Provence region of southern France that is particularly adept at producing a lighter style with a definite regional character.
The reds I look to are also higher in acid and lower in tannin than we normally see in our Cabernets and other more familiar choices. Village or Cru Beaujolais (lightly chilled), Côtes du Rhone, and Sangiovese (including Chianti) are all good choices as they artfully combine the characters of brightness, delicate fruit and a welcoming textural impression.
Thanksgiving dinner presents a tricky amalgamation of aromas, flavors and textures on every plate. The combinations are endless from the turkey (white or dark meat?), stuffing, gravy, cranberry sauce with a range of casseroles, bread, and vegetables to a variety of desserts Over the years I've followed the same logic with dinner wines as I did for the daytime football graze but with a bit more depth and often a sparkler to handle the transition.
Allen shares the responses to a question posed at an online wine meeting: What does wine mean to you?
Aromatic whites such as Roussanne, Marsanne, Grenache Blanc, dry or off-dry Gewürztraminer and Vouvray (Chenin Blanc) will appeal to most palates and form an eclectic pathway to a group of interesting reds. Examples such as Barbera, a lighter-styled Zinfandel or Petite Sirah are good choices as well as Malbec or a cool-climate Syrah.
Each family's history and customs greatly influence their Chanukah dinner, but in general, ours is a much easier holiday meal with slow-cooked chicken soup to start and then traditional brisket, potato latkes (often with sour cream and apple sauce), a modest vegetable dish and a variety of desserts.
Here you can rely on some of the more familiar choices of a Sauvignon Blanc or a lighter Chardonnay (watch out for oak) for the soup and then Merlot, Grenache and perhaps a Chinon (Cabernet Franc from the Loire Valley in France) to complement the various flavors and enhance the main course. Though Chanukah parties are not necessarily geared to elaborate pairings, wine can definitely complement the festivities as it has been an integral part of Jewish celebrations for thousands of years.
Christmas festivities take us back to an all-day affair with a more traditional plated or family-style dinner. During the day with so many treats on display, I like to stick with sparklers, dry rosés and simpler whites such as Pinot Grigio (aka Pinot Gris), Vinho Verde, Pinot Blanc or Moscato. A few tasty reds to consider are Mataro (aka Mourvèdre or Monastrell), Tempranillo or a lightly chilled Dolcetto along with so many of the newly discovered dry reds from Portugal.
Christmas ham at dinner is a bit tricky with its salty flavors, so I suggest two seemingly opposite choices of Chardonnay (with balanced oak and alcohol) or Aligoté (Burgundy's second white grape) which tame the saltiness and Pinot Noir to accentuate the savory nature of the dish. Both will also complement many of the Christmas meal side dishes served.
For a change of pace from your normal go-to Chardonnay, you may consider trying Chablis or multiple choices from France's Mâcon such as Pouilly-Fuissé. And for the Pinot, you can also look to Oregon or New Zealand for a different stylistic impression.
New Years' is definitely a multi-day event with football leading to New Year's Eve celebrations (naturally calling for Champagne or other reputable sparklers) and all those bowl games on New Year's Day lasting well into the evening concluding with a festive (depending on game results!) dinner. During both days in our house, there is a never-ending stream of snacks, small bites, dips, cheeses and meats continually coming from the kitchen landing on the bar and tables around the den.
Rather than focus on any specific dishes, I just keep the wines coming. All the choices already mentioned for daytime enjoyment fit nicely. Adding to those try a Vermentino, Verdicchio or Picpoul Blanc for interesting whites. For some other easy to enjoy reds look to Carignan, Rosso di Montalcino and some time-honored blends from the Priorat region in the northeast of Spain to match the spirit of the game.
No doubt the holidays will be celebrated in smaller groups this year with the health and the safety of all a priority. But that doesn't mean we can't explore beyond our comfort zones and the more traditional wines we tend to choose (often out of habit) in other times of the year.
I invite you to use the holidays (and a bit of searching where necessary) to explore these somewhat lesser-known wines to heighten your holiday celebrations. And who knows – some may become regulars on your table throughout the year.
Happy holidays and enjoy the adventure!



Watch now: The most popular Thanksgiving side dishes in every US state
Check out Thanksgiving at the Salvation Army
Share your experiences with other readers by commenting on this article with an e-mail to me at allenbalik@savorlifethroughwine.com.
Allen Balik, a Napa resident, has been a wine collector, consultant, author, fundraiser and enthusiast for more than 35 years.