A few years ago I participated in a blind tasting with one of my favorite groups where at each meeting, one member selects the category of wine and all members bring a bottle (in a brown bag) representing that category. That evening's call was Sangiovese from anywhere (not just Tuscany where it is the key player).
As we went through the wines with three poured for each flight, I came upon one that tasted pleasant but did not convey any of the expected signature characteristics of Sangiovese. While the wine was not faulty in any other way, I raised the question, "What is this wine as it certainly does not taste like Sangiovese?"
My comment was met with some surprise as everyone was bringing a Sangiovese and one member raised another question, "Does it have to taste like Sangiovese just because that's the grape, or should the winemaker be free to deliver a tasty wine in his own style?"
A spirited discussion ensued and most agreed with me that a wine should be true to its origin. But a few others expressed their opinion that a wine need only be enjoyable to drink and taste good, regardless of the varietal composition.
I acknowledge that more commodity directed wines at the lower end of the price scale focus on a "recipe-driven" house style and need only satisfy the "taste test." However, as you progress up the scale, more is required to satisfy the ultimate consumer willing to pay for and appreciate the effort.
This is similar to buying a diamond — does it just sparkle or is it truly distinctive? Or a painting — is it just pleasing to the eye or does it convey the heart and soul of the artist? And a fine meal — is it just tasty nourishment or do the flavors and textures tantalize your mind and palate while creating a memory?
While exploring this subject with many tasting groups over the years, I've come to the conclusion that a wine's true quality is a measure of its "3 Vs" — variety, vineyard and vintage. Is the wine expressive of its varietal character, true to its place of origin and representative of the vintage? Each of the 3 Vs is important, as is their order of significance and the many ways they play in concert with each other.
A variety's personality places it as the foundation of the 3 Vs whether it stands on its own (Cabernet Sauvignon) or is an integral part of a well-crafted blend (Bordeaux). Its sense of place is determined by the terroir in which it is grown and the obvious influence of vintage vagaries plays an overriding role in the allure of the finished wine.
Terroir is a conceptual Old World philosophy that encompasses the entire environment surrounding the vine — soil, climatic conditions, exposure, elevation, grade, etc. The term stems from the old French "terre" and Latin "terra" meaning "earth" but has no direct translation to English.
Australian wine icon Brian Croser once stated on the Jancis Robinson website in a review of "Wine and Place — The Terroir Reader": "Without unique and special environmental triggers there are no ingredients of greatness in the grape and there can be no great wine, despite the employment of the most sophisticated of viticultural and winemaking practices."
Recognition of terroir dates back to the ancient Greeks as they noticed wines made from the same grape variety exhibited different characteristics when grown in different regions. Over time the more celebrated regions were held in higher acclaim based on the superiority of their wines.
Centuries later. the concept was adopted in Burgundy by the religious orders that farmed the vineyards. It later became the basis of France's Appellation d'origine contrôlée (AOC) and subsequently all other appellation laws throughout the world, including our own AVA designations in the U.S.
On the scientific side, there is some disagreement with the effects of terroir as expressed by UC Davis Professor of Viticulture Mark Matthews in his book, "Terroir and Other Myths of Winegrowing" and additional papers he's published. To paraphrase, it is Dr. Matthews' opinion (like others in the scientific community) that if something can't be measured and proven, it doesn't exist.
In an April 2018 Wine Spectator on-line post, then contributing editor Matt Kramer went to great lengths in repudiation of Matthews' position. He stated, "When scientists assert there's no evidence of terroir, the proof is on the palate." Kramer also pointed out that Matthews, while sharply critical of terroir's existence, does not refer to a tasting experience in his writings.
Taste is a given whether I'm critiquing or just enjoying wine, as it's hard to appreciate either food or wine that doesn't taste good. But, for a true appreciation of what's in the glass, we must feel transported further to an expression of place and individual character.
Terroir is widely appreciated in the Old World and now is also commonly recognized domestically. Jacques Thienpont proprietor/winemaker at Château Le Pin and co-proprietor of neighboring Vieux Château Certan in Bordeaux's Pomerol region represents a stunning example in expressing the individual terroir of the adjoining properties.
Poderi Boscarelli in Tuscany's Montepulciano region is another terroir devotee from the Old World where an individual expression of Sangiovese can be found setting it apart from others in the region as well as renowned nearby neighbors in Montalcino and Chianti Classico.
Closer to home, Diamond Creek in Calistoga represents a true example of terroir in the Napa Valley where three distinct soil types and exposures exist in a single vineyard setting. Cabernets from each have been bottled separately since 1972 as Red Rock Terrace, Volcanic Hill, and Gravelly Meadow.
Michel Chapoutier, (world-renowned and highly respected head of M. Chapoutier in France's Rhone Valley) perhaps expressed it best saying, "Varietal wines can be the 'rock music' that gets people into the subject [but] 'classical music' can [only] be provided by wines of terroir."
RED WINE AND CHEESE 'COULD BENEFIT BRAIN HEALTH LATER IN LIFE'
CHECK OUT HOLIDAY WINE BARREL TOUR IN ST. HELENA
Photos: Holiday Wine Barrel Tour in St. Helena
St. Helena Cyclery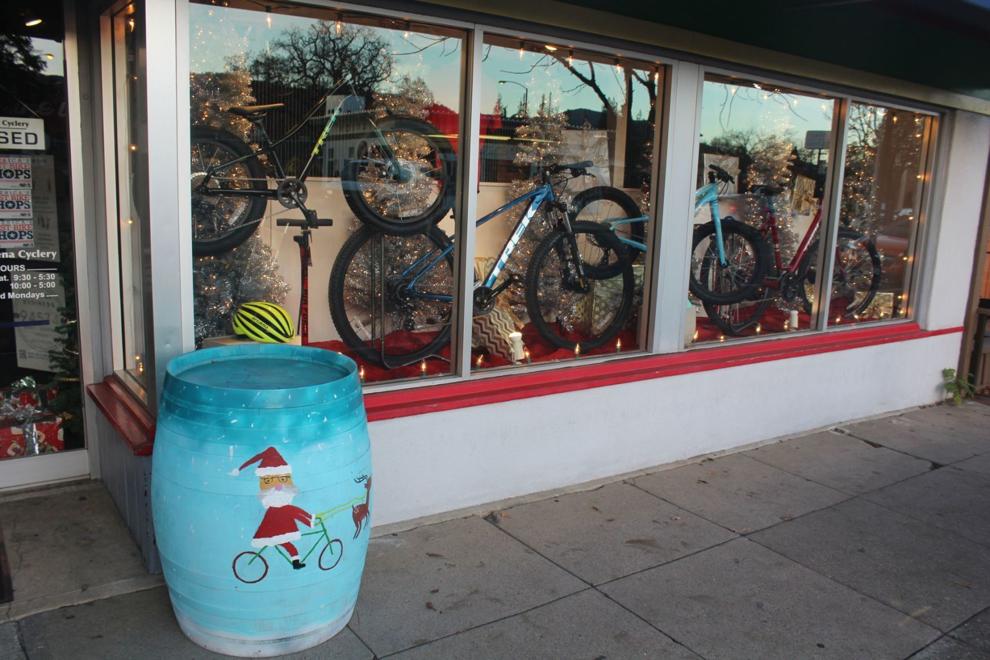 Amelia Claire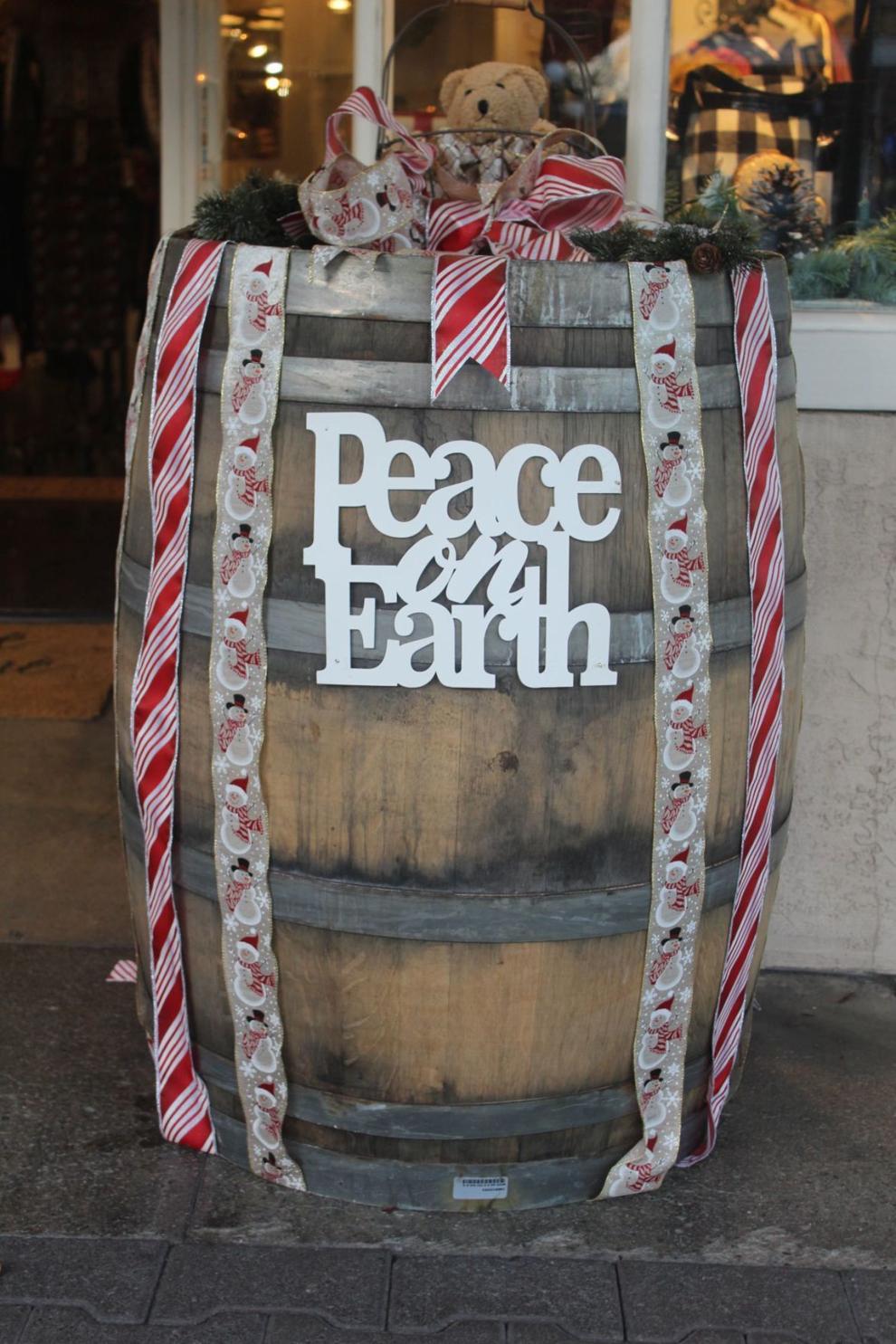 Grinch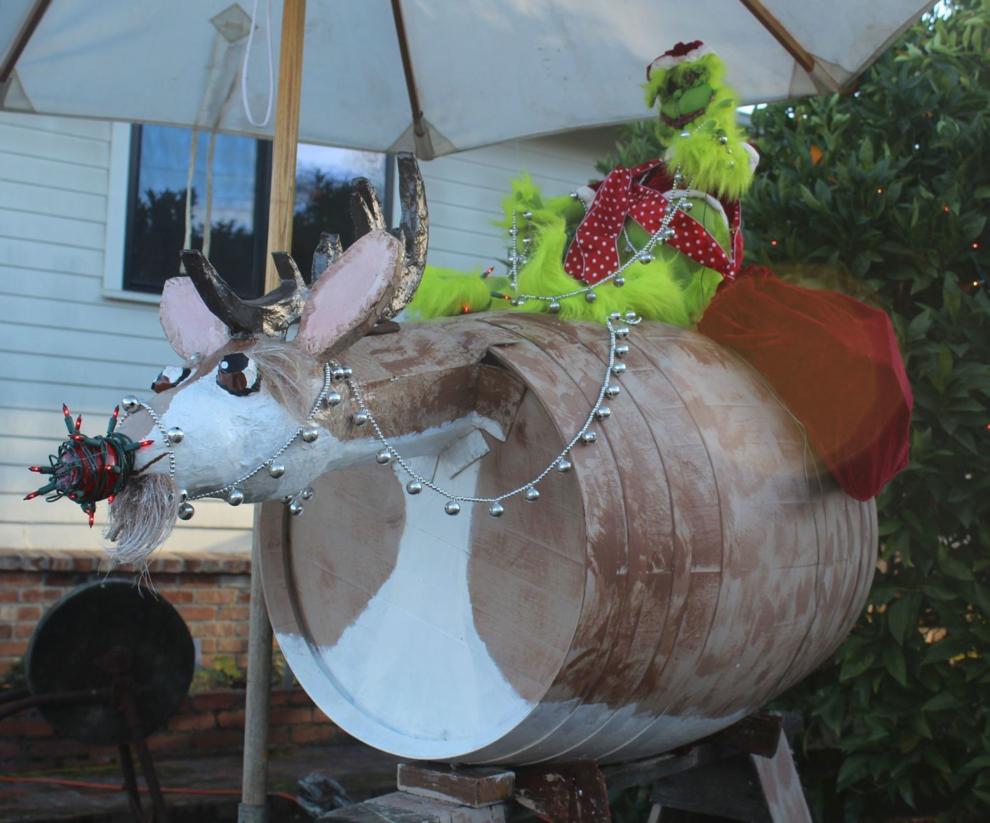 St. Helena Chamber of Commerce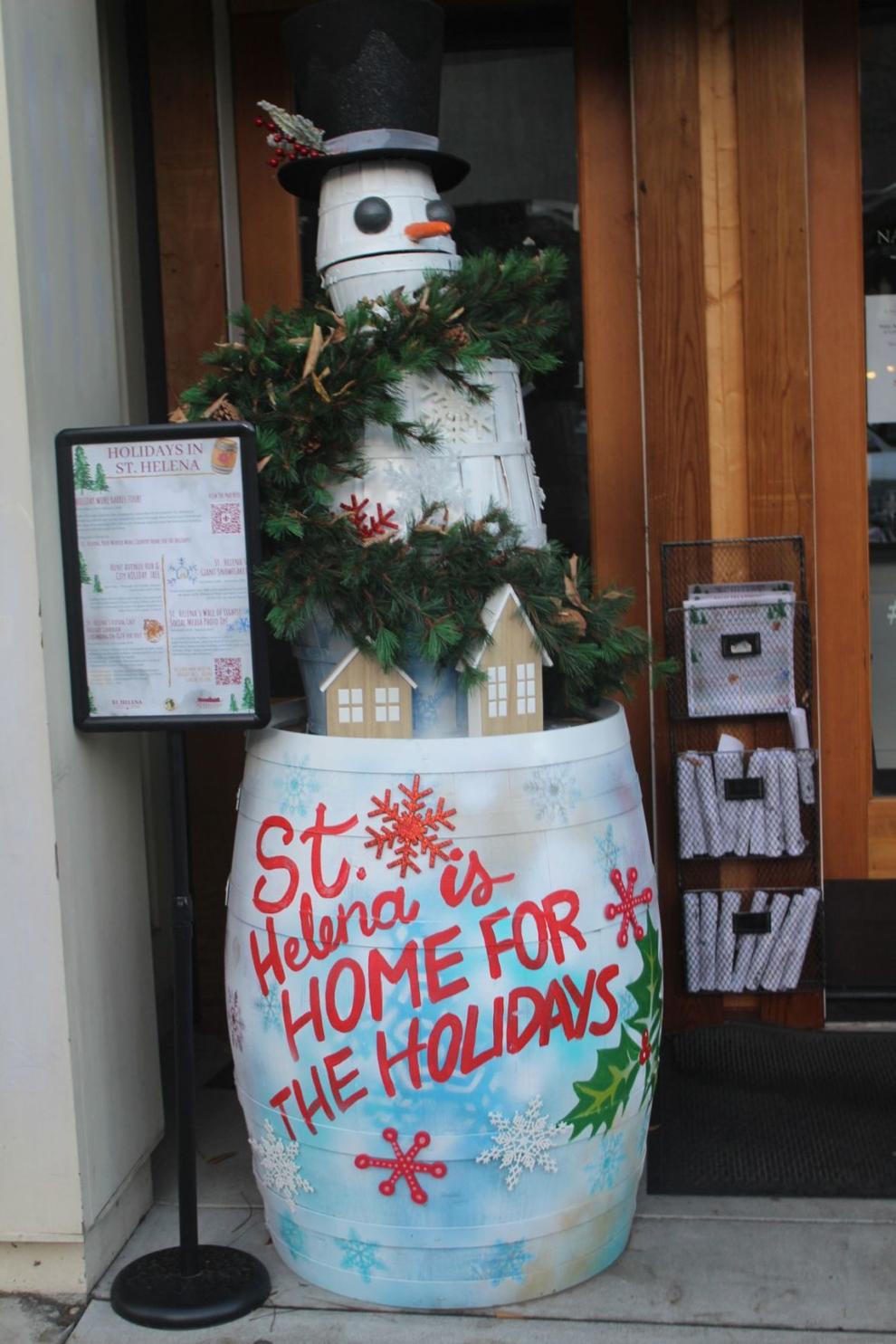 Yvonne Rich Exclusive Estates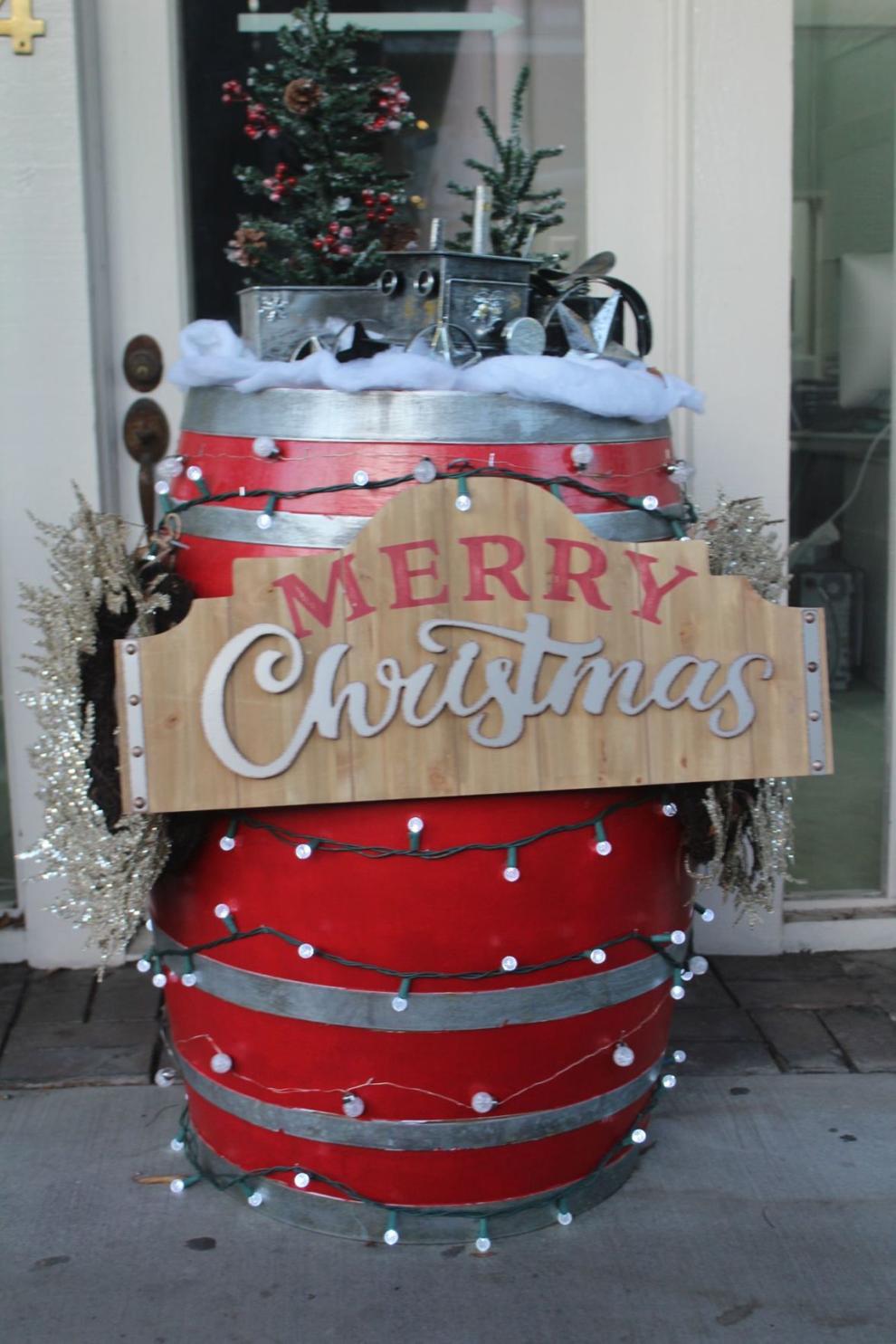 E.R. Sawyer Jewelers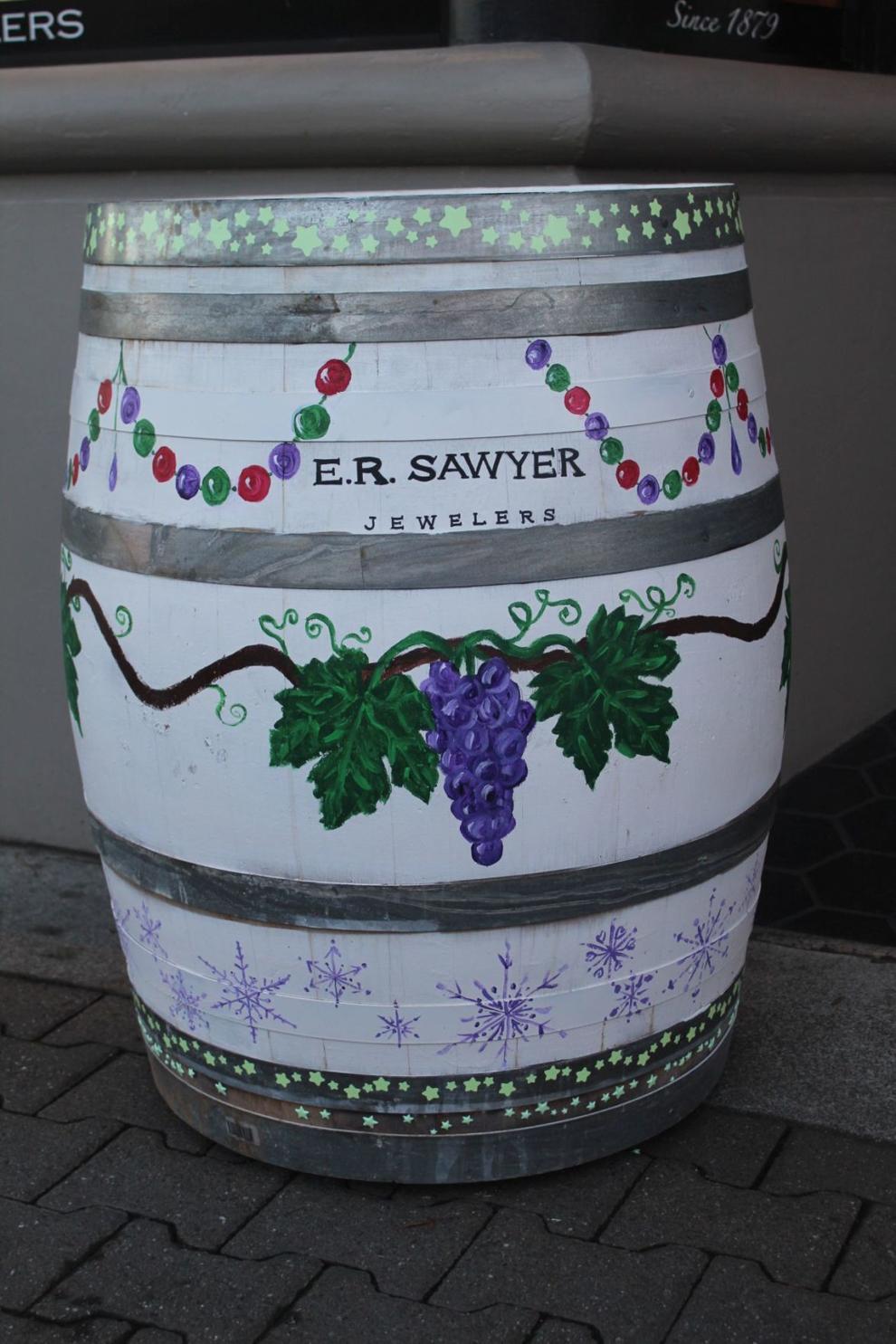 Gillwoods Cafe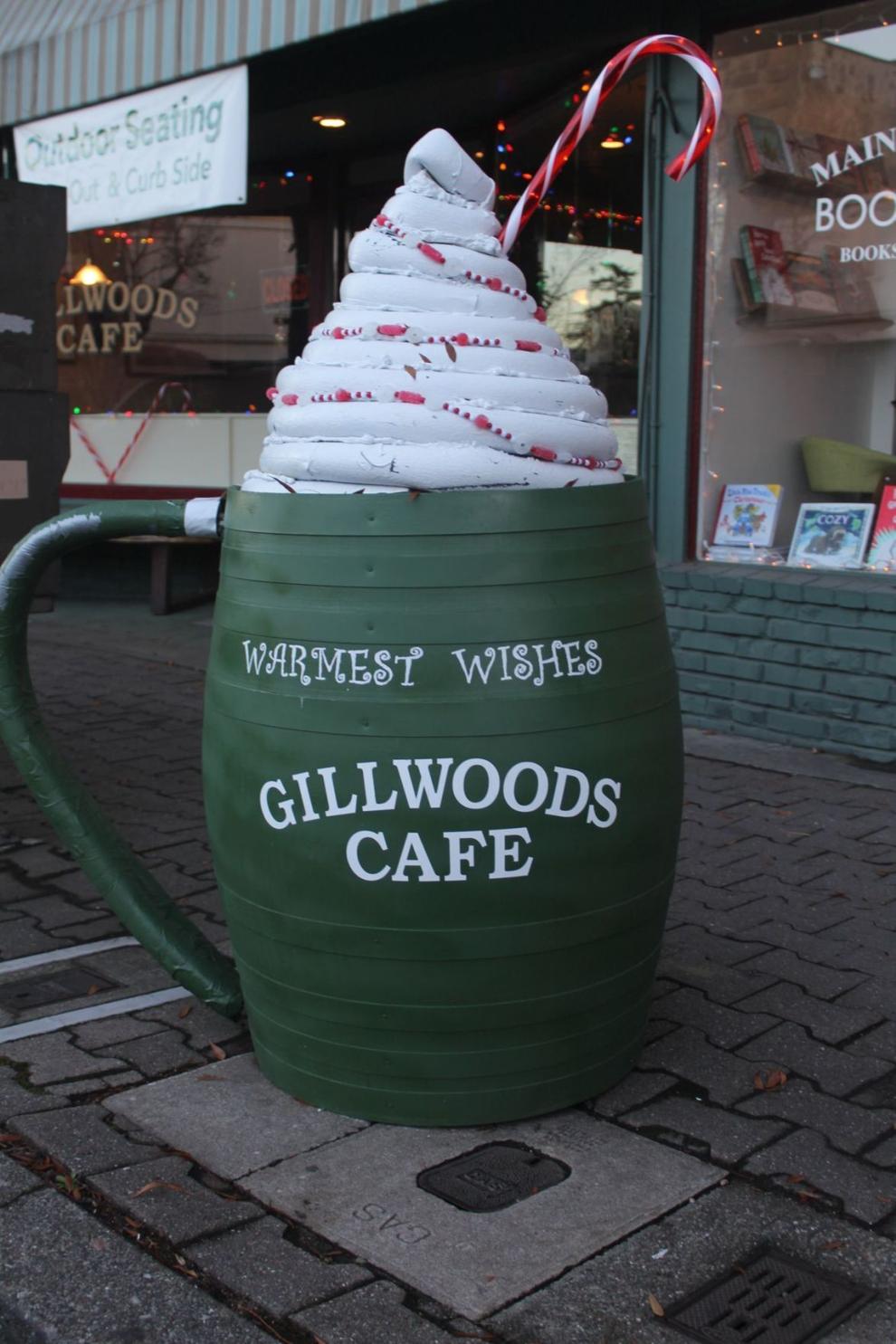 Fideaux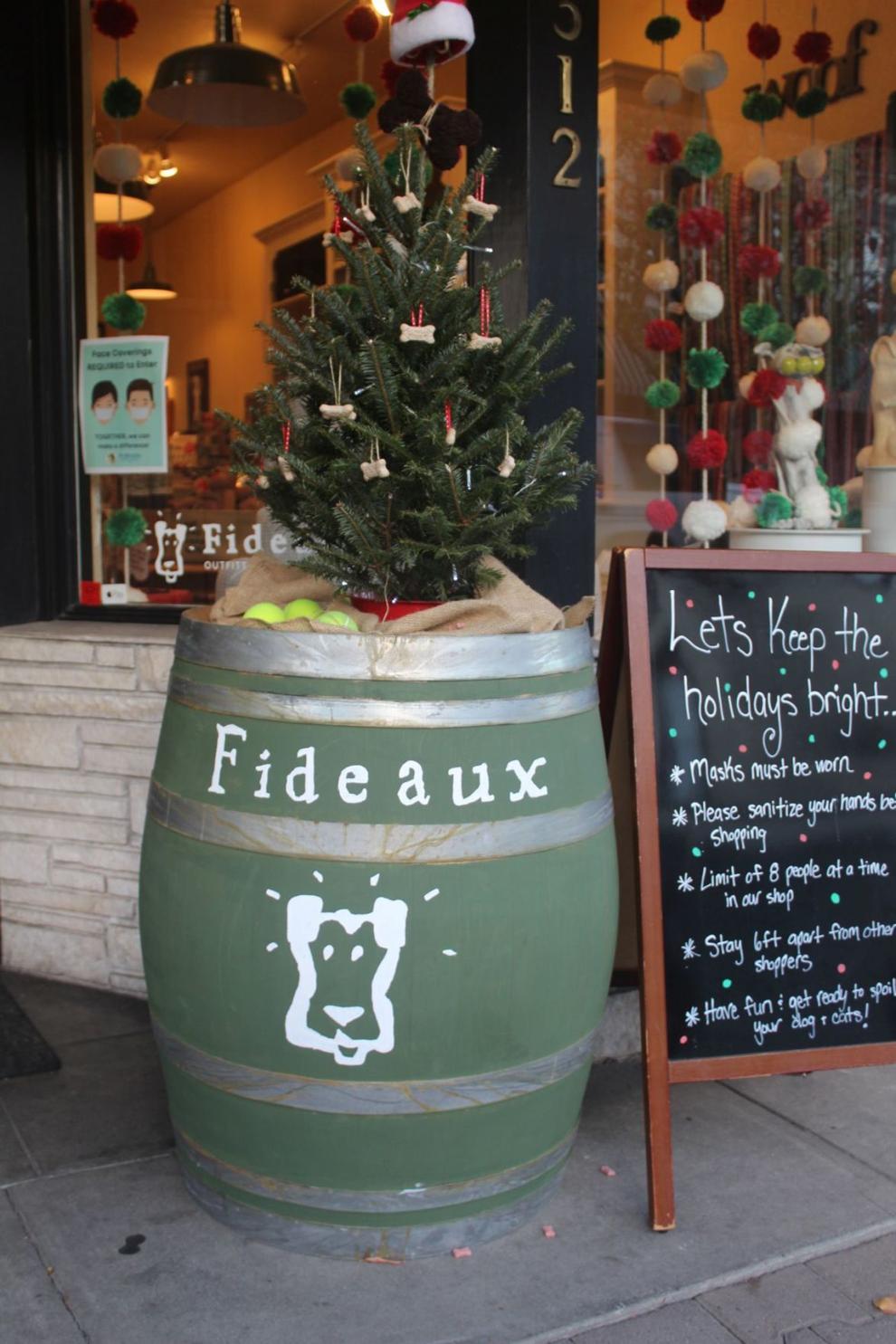 St. Helena Real Estate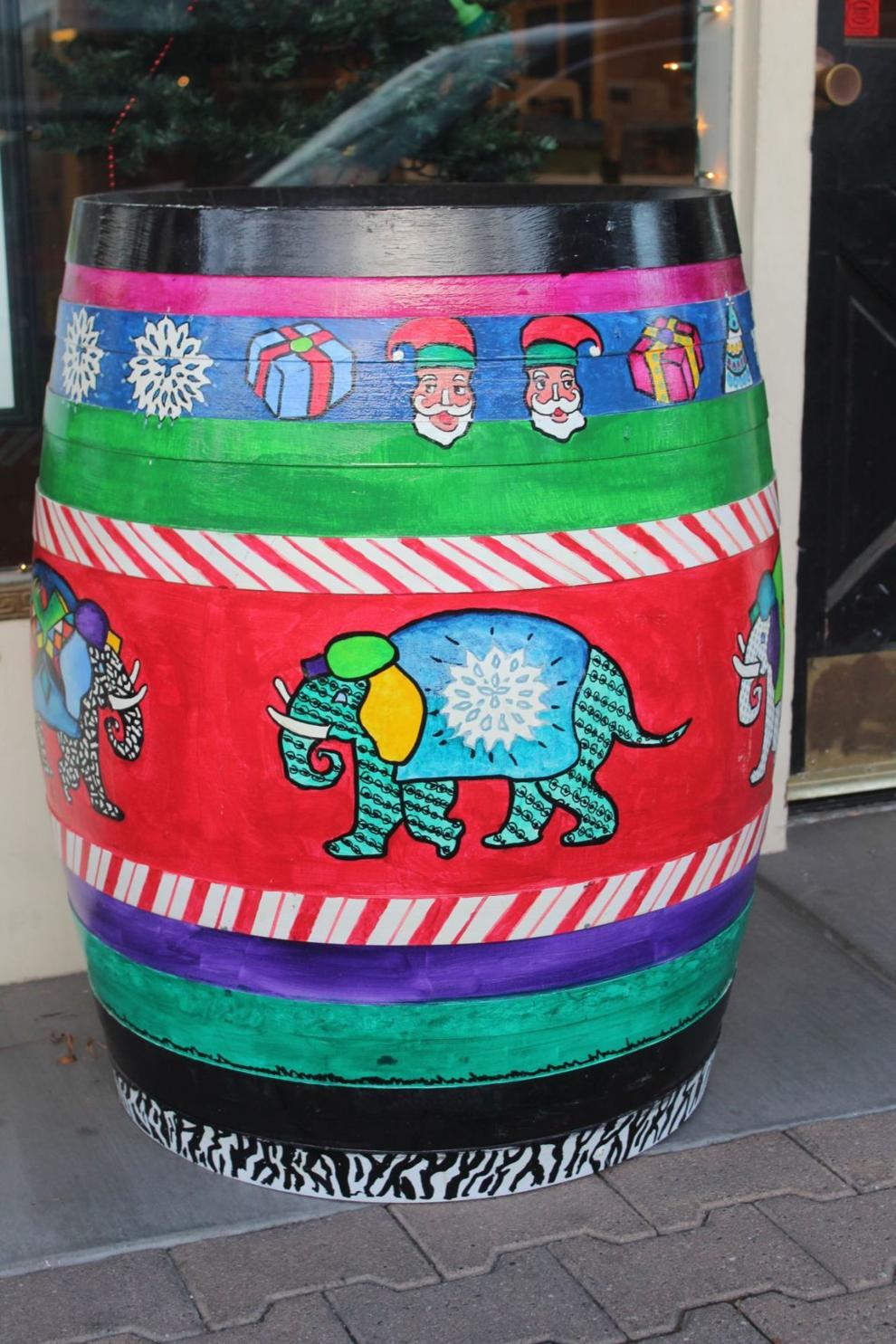 Odd Fellows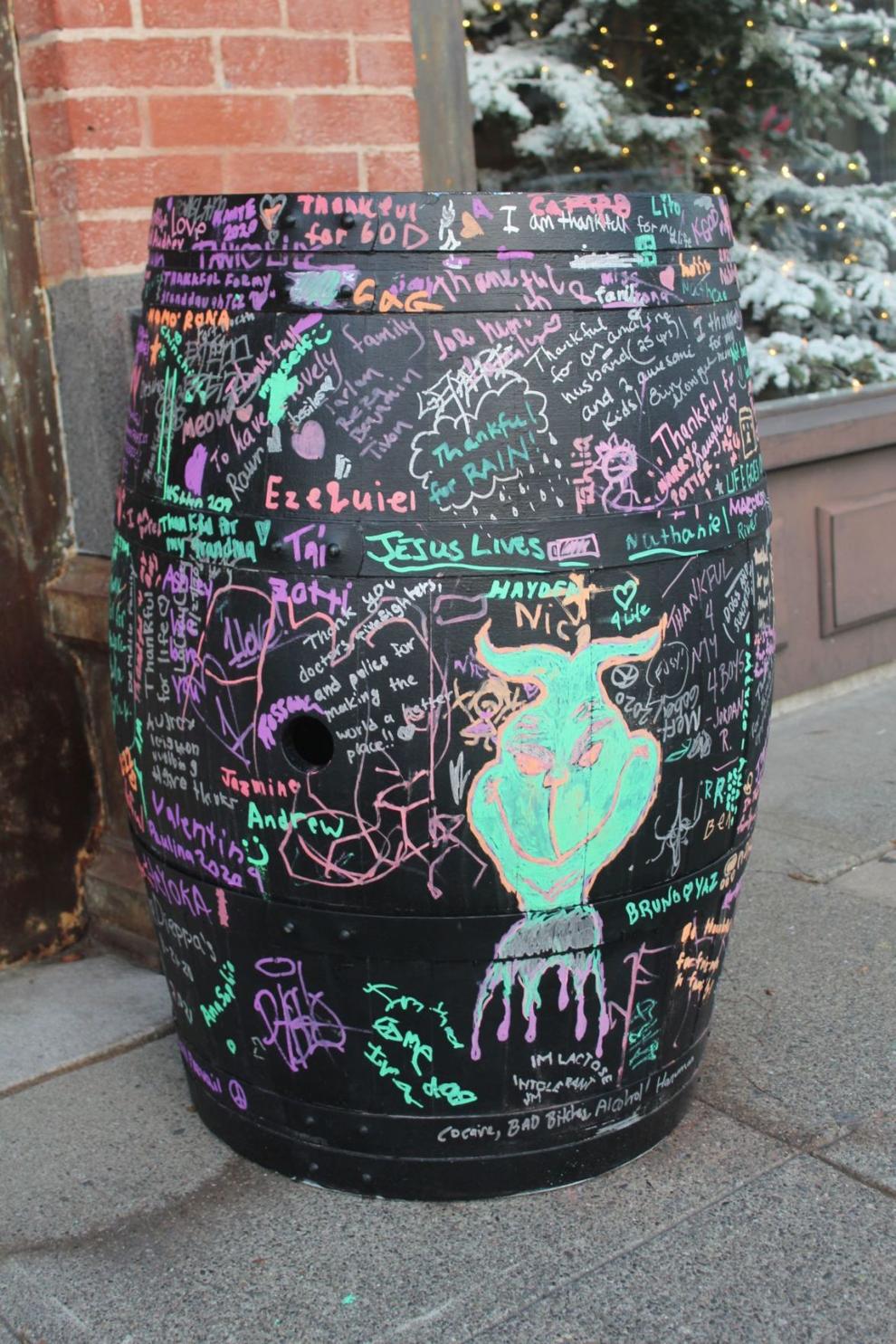 Main Street Bookmine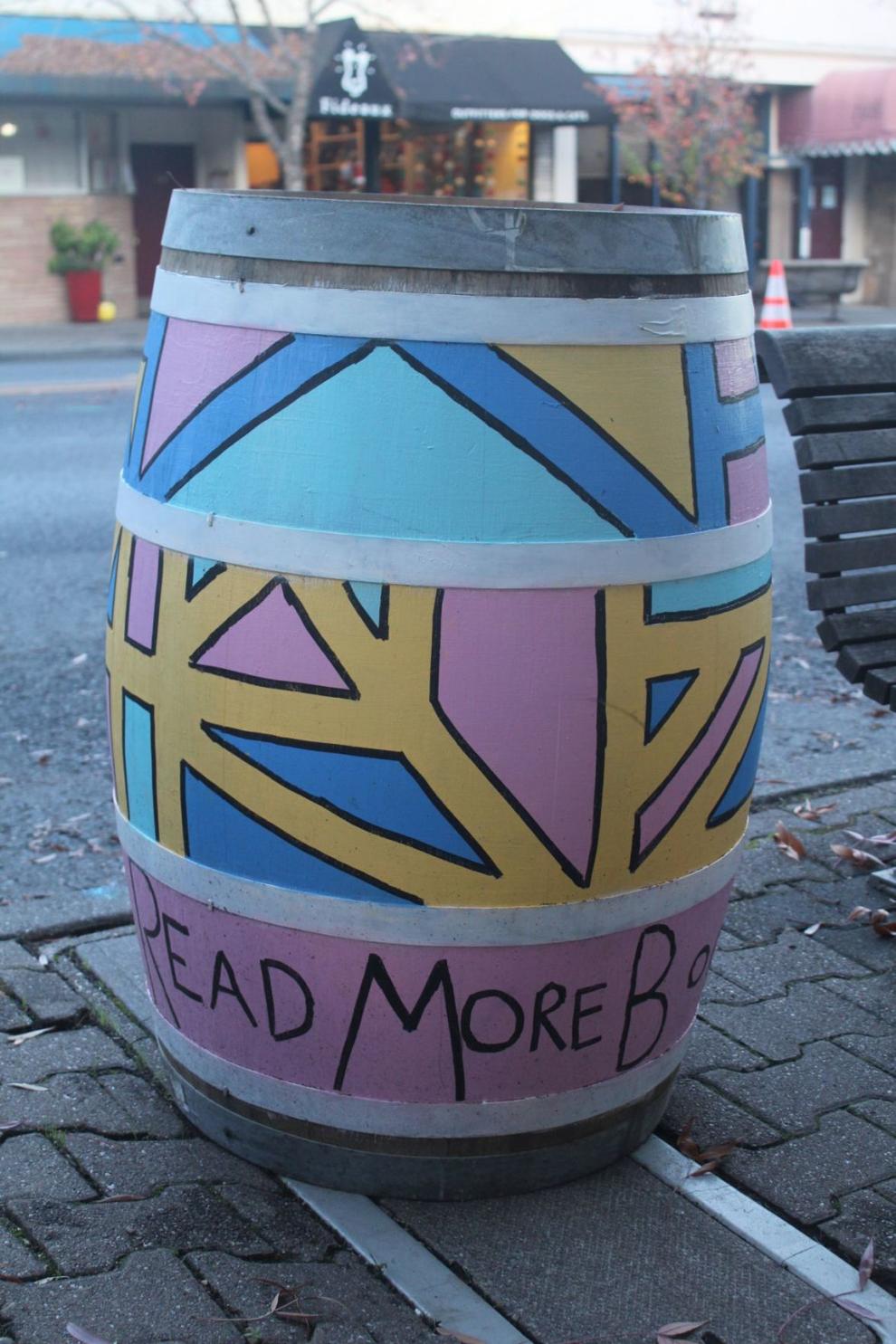 Cameo Cinema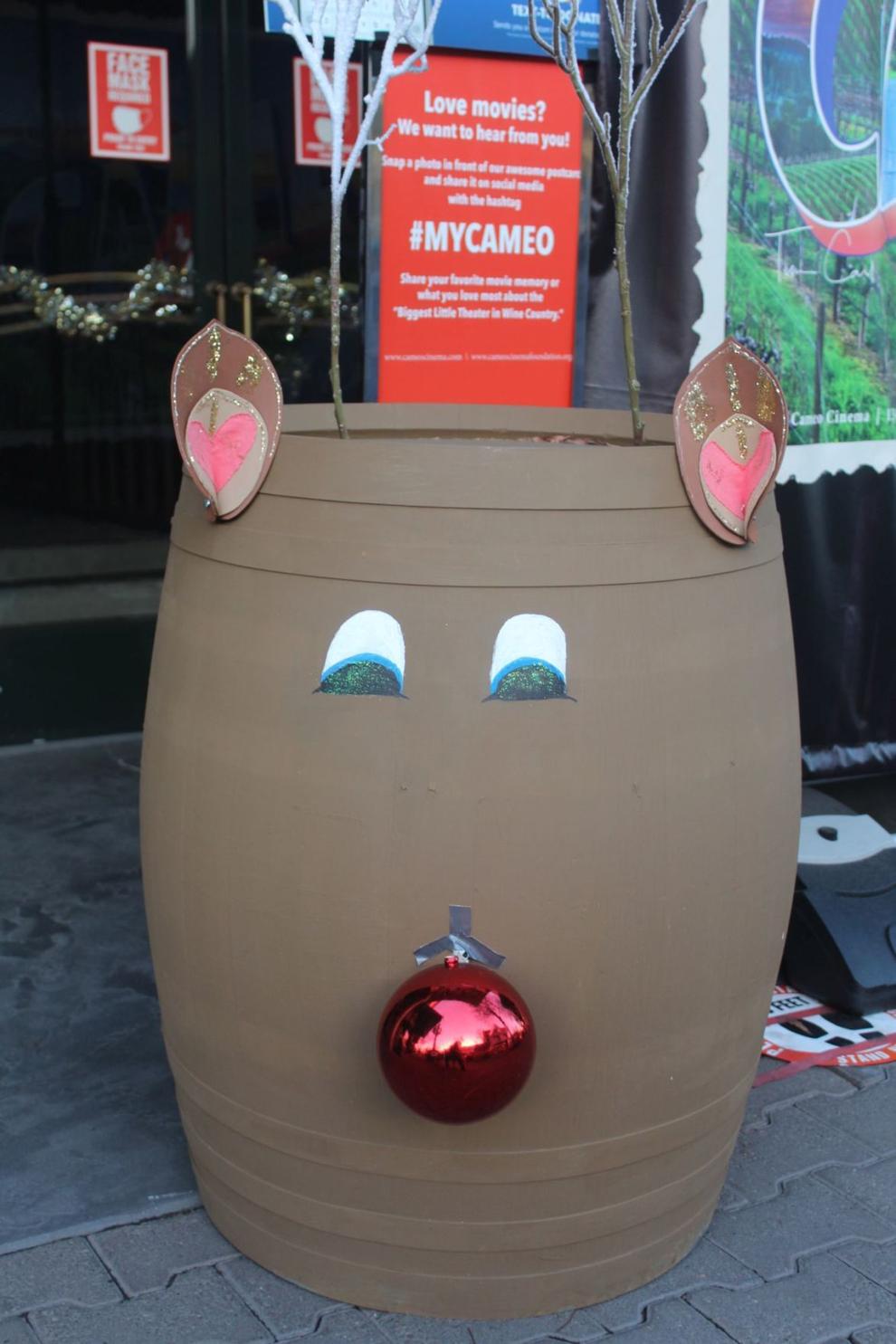 St. Helena Bistro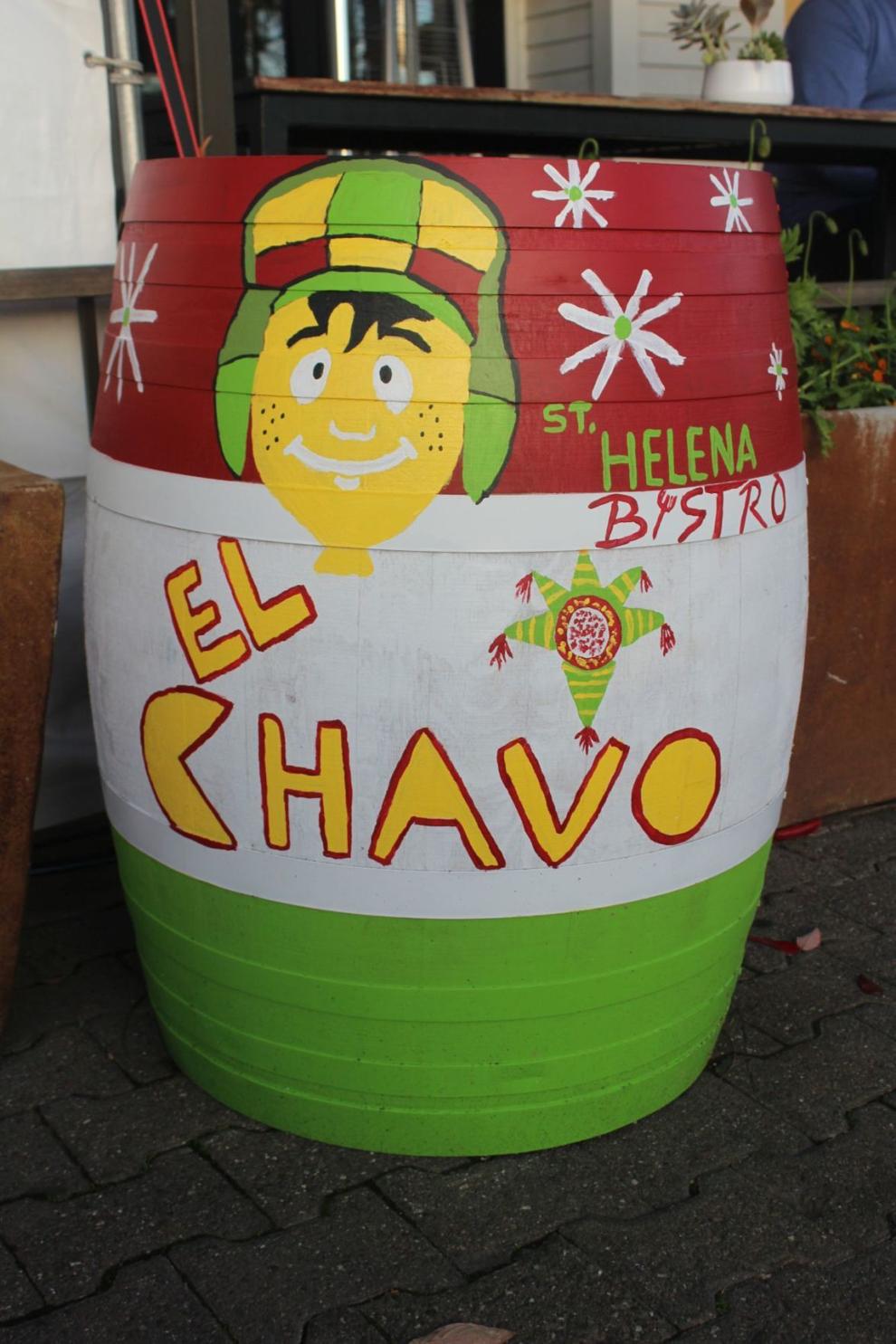 Sportago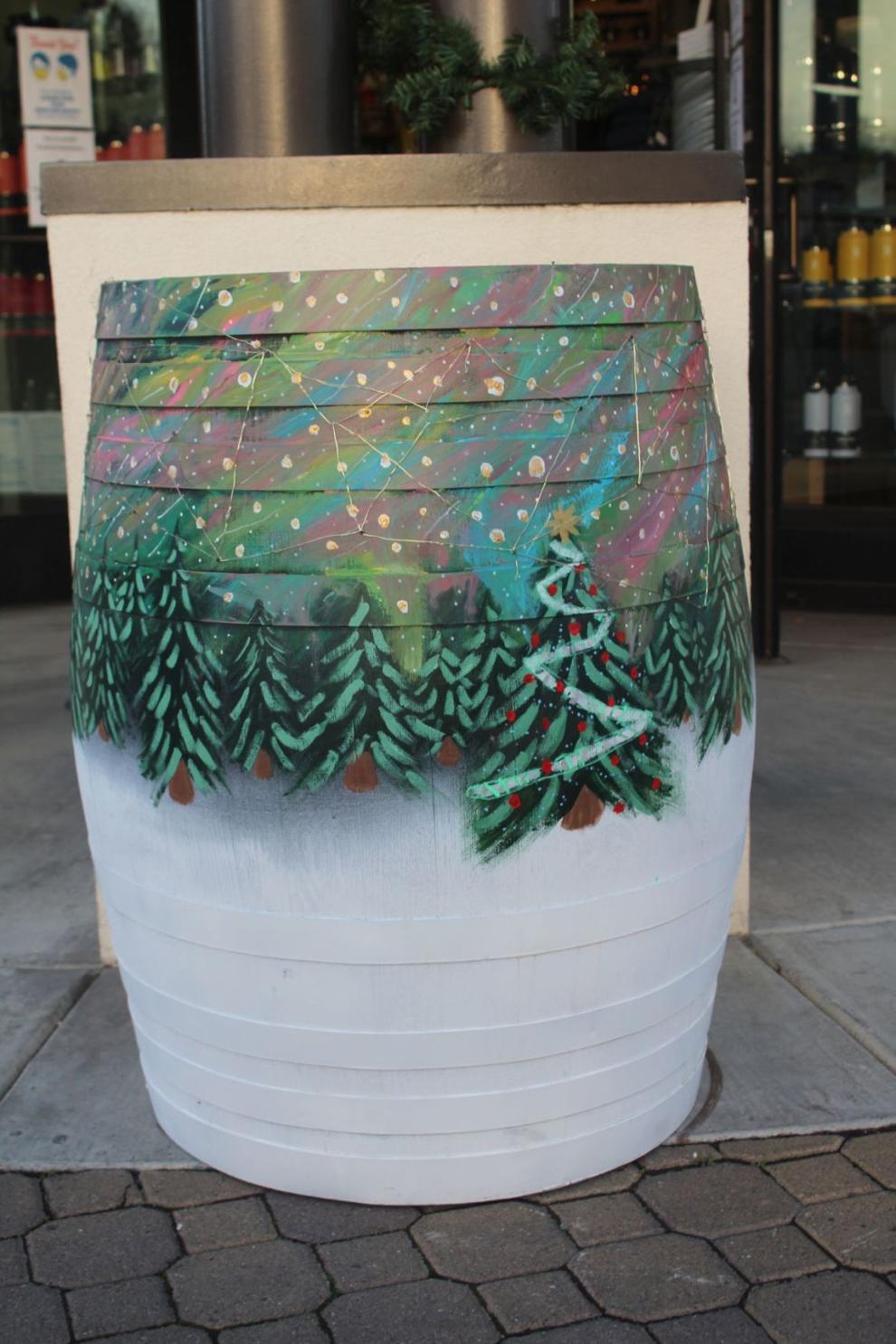 Findings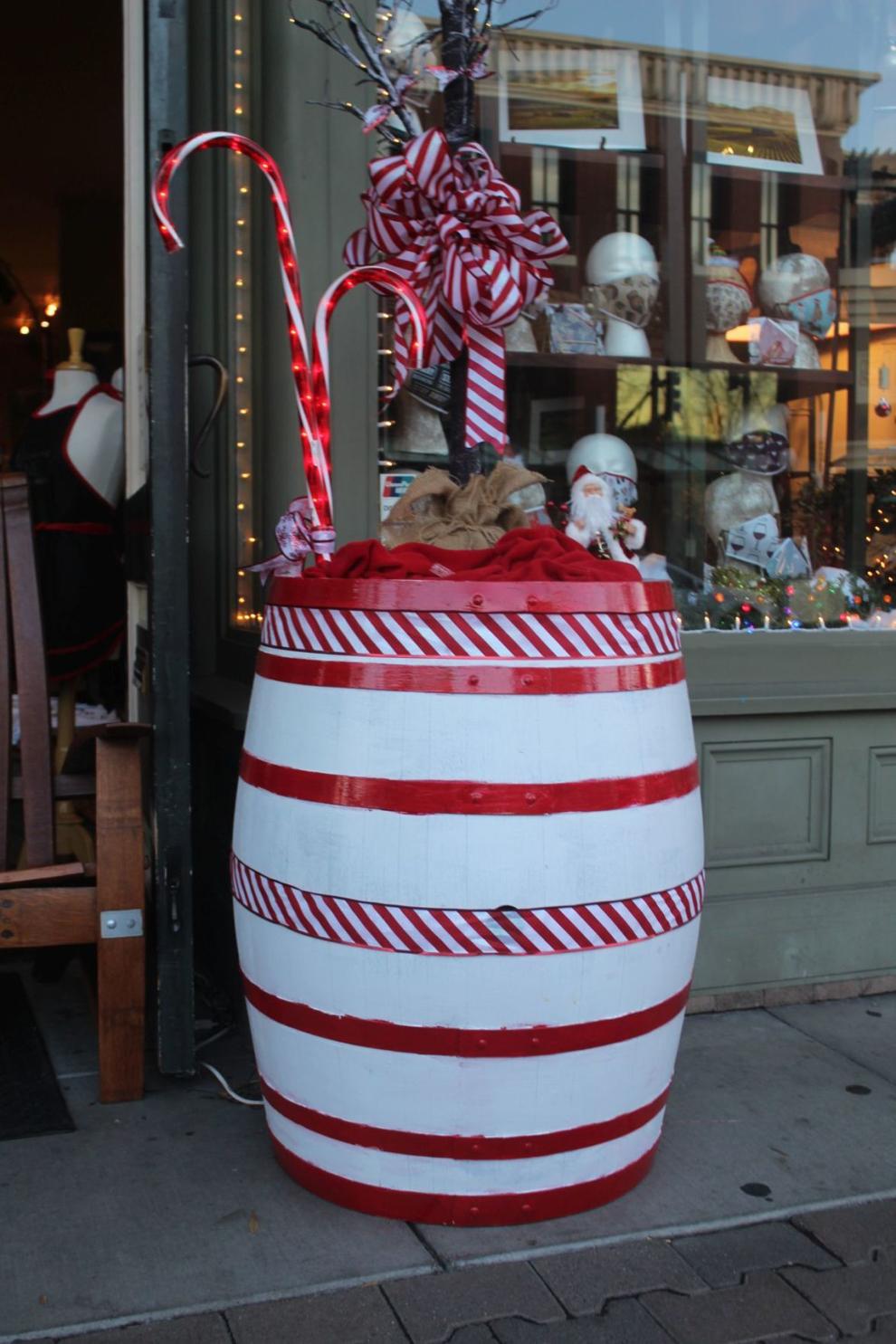 Meuse Gallery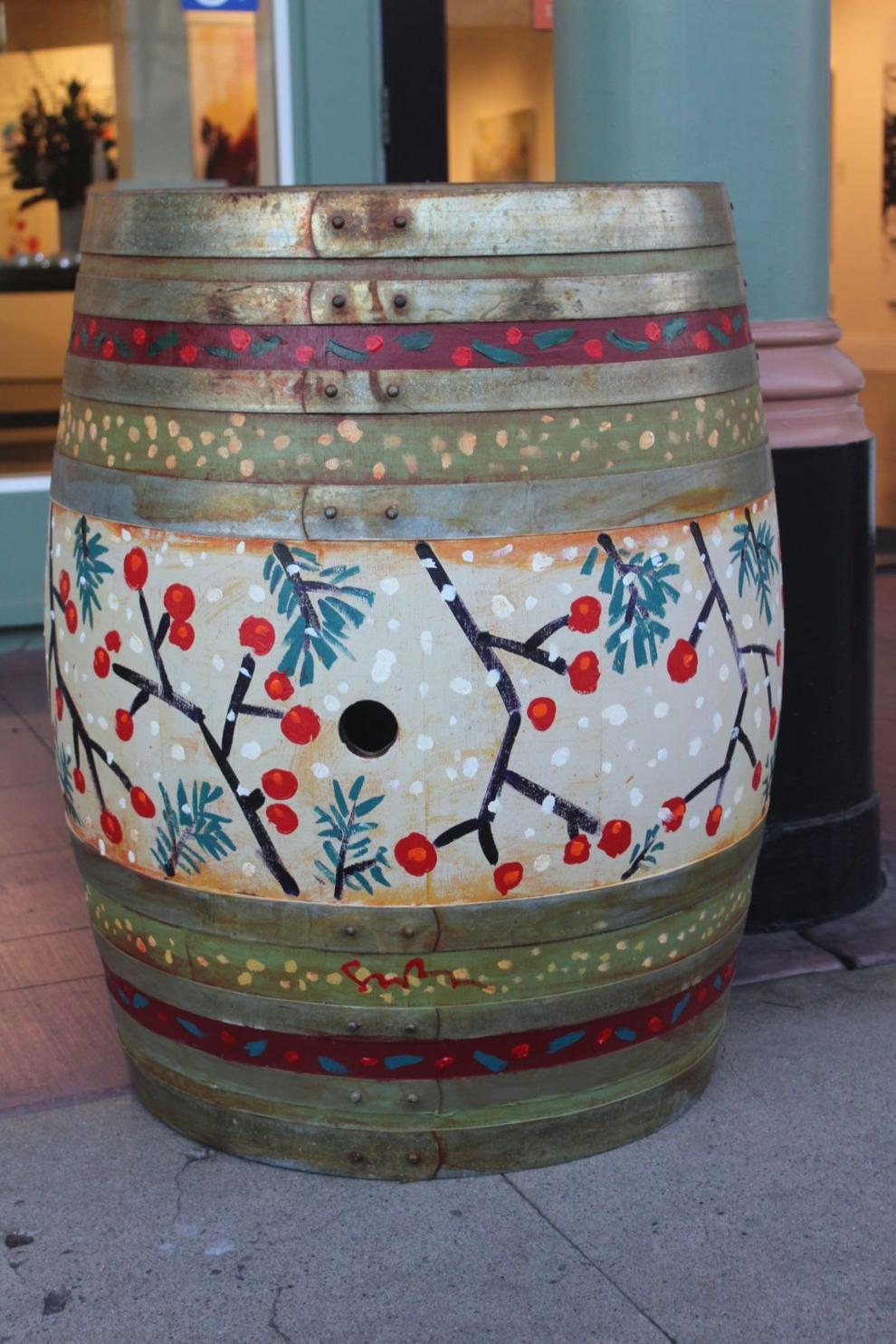 Coldwell Banker Brokers of the Valley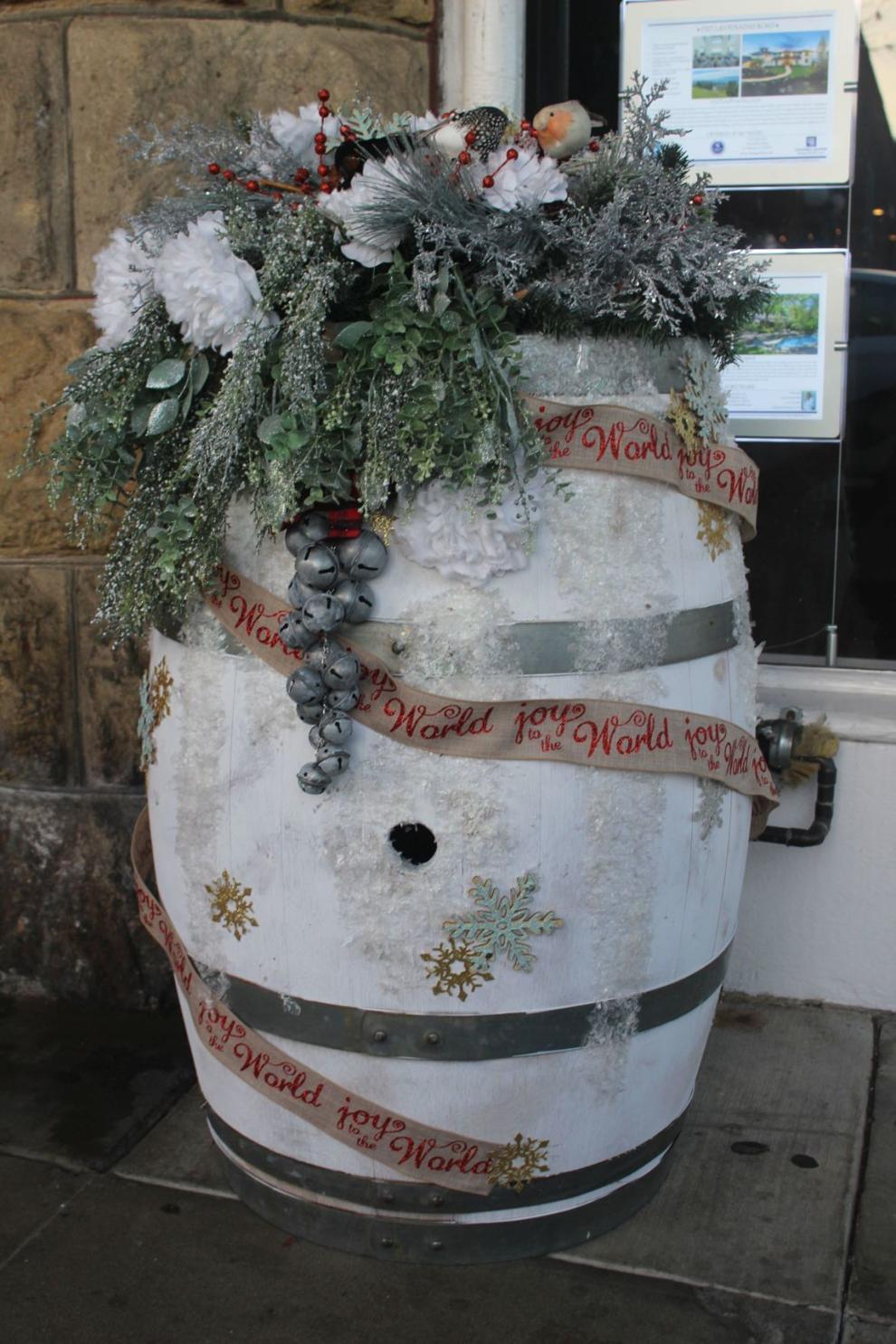 Tiffany and Kids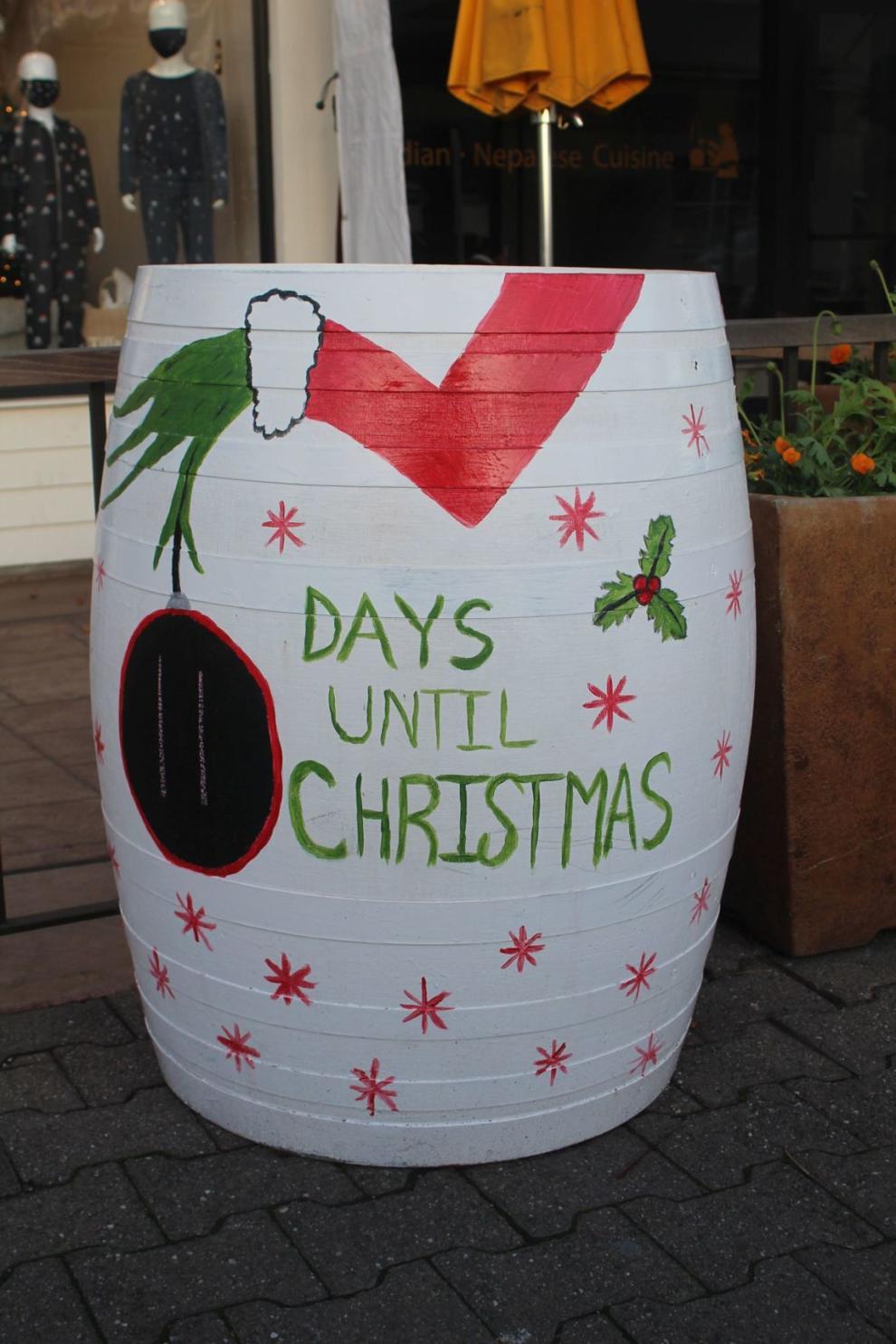 Steves Hardware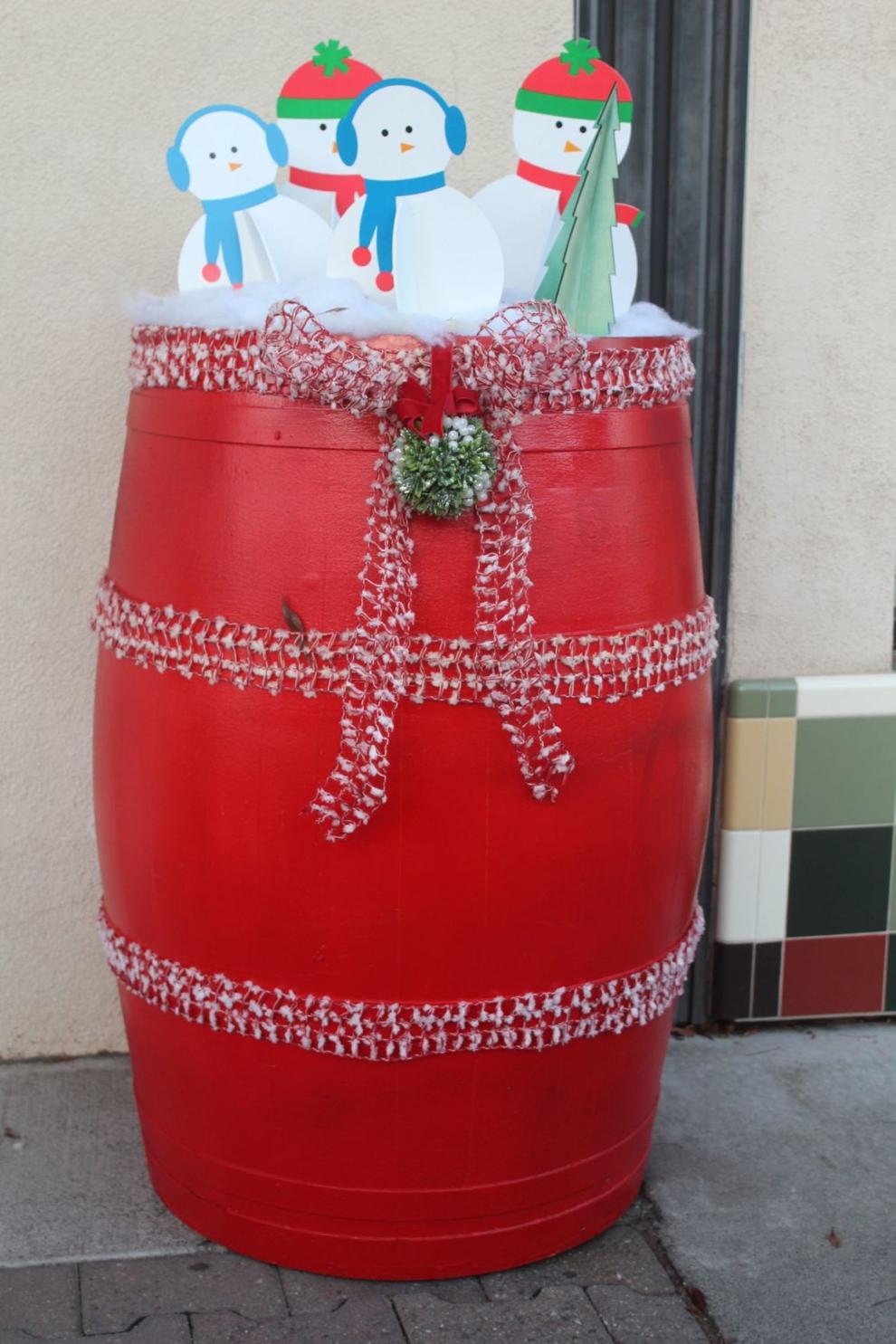 Pennyweight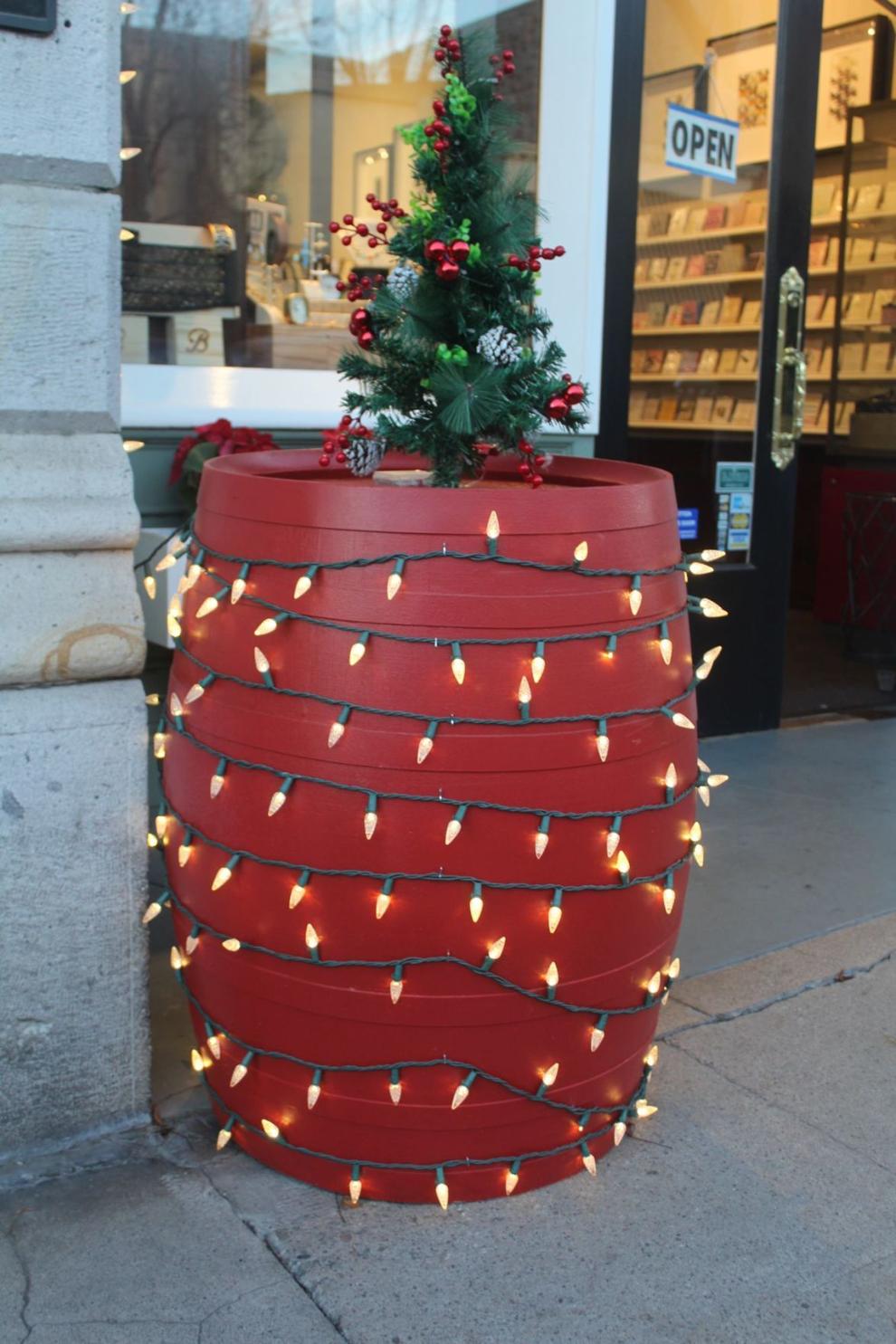 Himalayan Sherpa Kitchen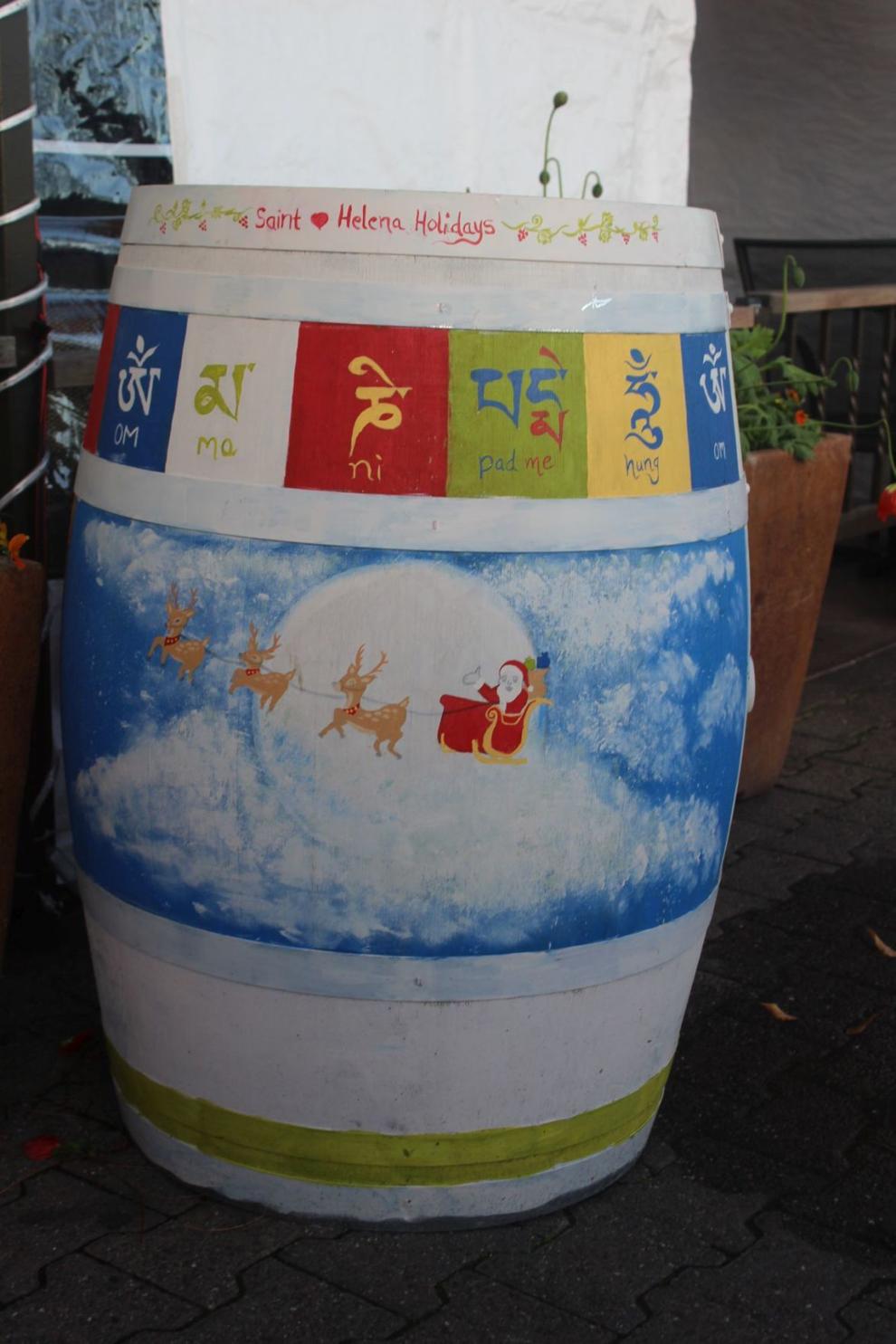 Daisy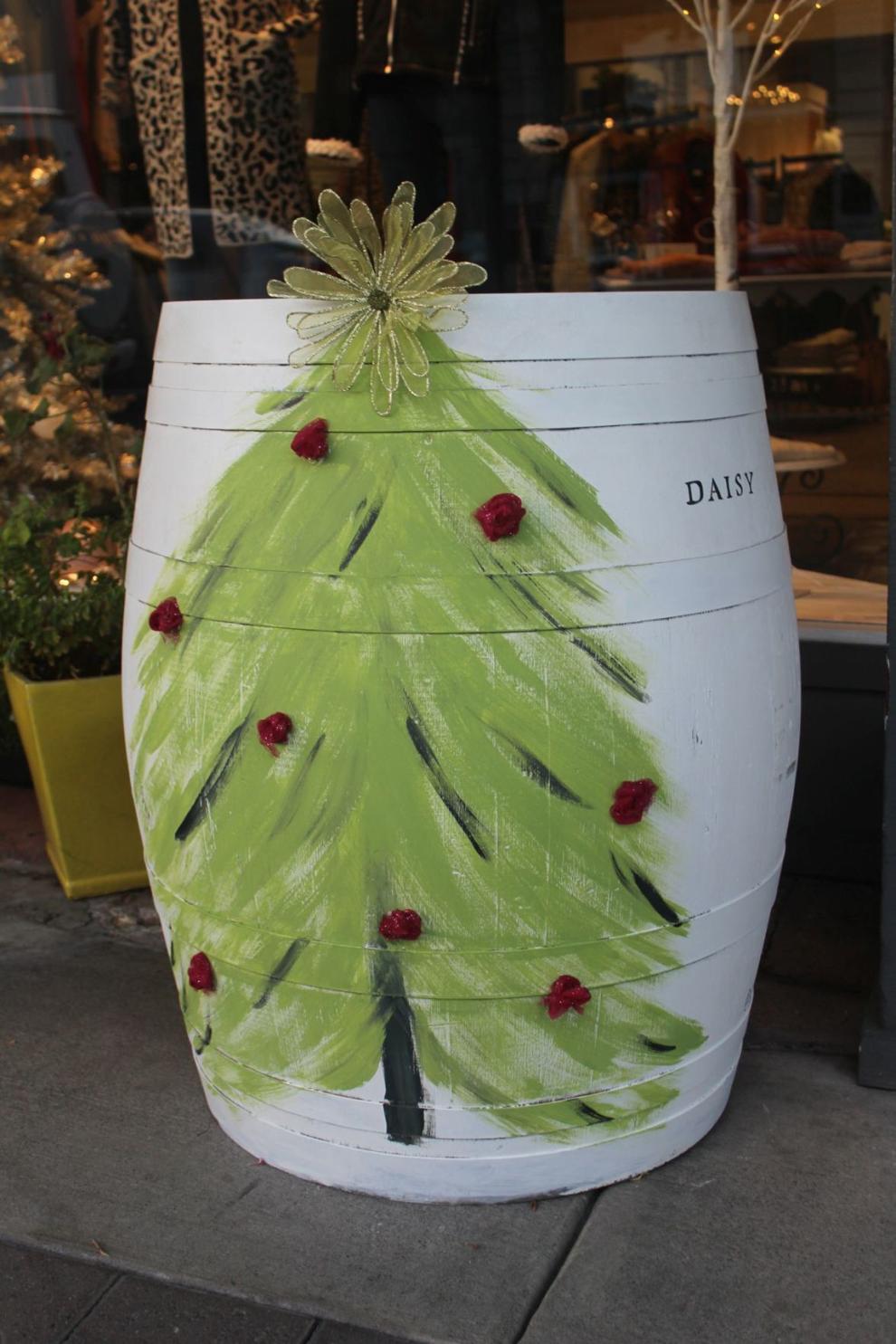 Barrels of Fun, St. Helena's socially distanced wine barrel Easter egg hunt, features 198 colorfully decorated barrels in St. Helena and the s…
Catch up on Napa County's top news stories
Share your experiences with other readers by commenting on this article with an e-mail to me at allenbalik@savorlifethroughwine.com. Allen Balik, a Napa resident, has been a wine collector, consultant, author, fundraiser and enthusiast for more than 35 years.