As with many such preferences we all have, it often relates to how we were reared, going back to our earliest days after we are born -- and pe…
When setting guidelines for alcohol consumption, it's important to distinquish between beer, wine and spirits, which are all consumed differently. 
 The definition of "wine" really is more complicated than most people realize. In some places, "wine" may refer to something unfamiliar most C…
Many details of a wine's production can help consumers refine their purchasing decisions – and almost none of it fits on a wine bottle back label.
If 10 winemakers each got one ton of exactly the same grapes, all picked at the exact same moment, and were told to turn that fruit into a win…
Probably no grape variety has ever been so disparaged and then so appreciated as has Sauvignon Blanc.
Trying to put a single number on the quality of a vintage covering large wine regions is fraught with generalizations that obviate usefulness.
 In mysterious ways, Riesling stands apart from all other grapes. 
Wine lovers would say that for Pinot Noir and Chardonnay, the quality pinnacle is Burgundy but a new area even capture the hearts of some Burg…
 Cheaper versions of the classics that once were good value are disappearing.
The quality of Pedroncelli wines keeps increasing, much faster than the prices. 
Dan Berger looks at how one rare grape -- gamay noir -- can make great wine when people pay attention to its character.
June 13 is National Rosé Day, not that you need a reason to enjoy this popular style of wine.
What clues help when searching for real wine deals in discount stores?
In keeping with the theme "how our lives have changed seemingly forever because of sheltering in place," it's clear that our wine consumption …
Wine lovers who seek classically structured, cooler-climate wines would do well to remember the name Ridgecrest, a new wine brand from Oregon'…
Are you enjoying wine the way the winemaker expected?
The problem of "bottle variation" happens a lot more often than anyone is willing to admit. It means that average wine consumers occasionally …
Numbers for wine act as a soporific, obliterating any need for potential buyers to think critically. The ultimate short-hand, they do an injus…
Mysteriously enough, Pinot Gris' various shortcomings can actually make it a fascinating wine for those who are willing to try to understand i…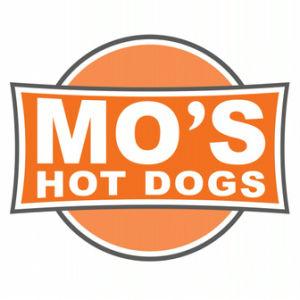 Edward Jones Investments – Robert Lockhart
Social distancing has radically changed the way we dine – which affects our normal wine consumption patterns.
If the coronavirus pandemic is inspiring you to begin a wine cellar, Dan Berger has some timely tips.
Michael Broadbent, one of the greatest wine experts in history and a man who understood the soul of wine better than most, has passed away at …
Cabernet Sauvignon is hot and getting hotter -- but rarely do current vintages resemble a classic Cab. 
There's no question that wine is a complex subject. How complex? We've all been there: We're standing in a retail store, facing a wall of 100 …
Today's "adult beverage" market, driven largely by millennial buyers has roiled the market in unpredictable ways but changes have some benefit…
Dan Berger, who met Joe Coulumbe in the 1970s, shares his memories of the founder of Trader Joe's and a foodie before the term was coined.