With the manifold horrors of the old year finally beginning to recede in the rear-view mirror, lots of us are resolving to make changes in the way we live in 2021.
Never much for New Year's resolutions, I nonetheless see why lifestyle changes seem appropriate today, with the hope that all the newness in our lives pays long-term dividends. As it applies to wine, let's agree that many of us have complacently accepted old standbys over the years and have ignored diversity.
One manifestation of that monotony is our universal acceptance of the "same-old stuff" as witnessed by the world's most unexciting restaurant wine-order, "A glass of Chardonnay, please." The ubiquitous "house Chardonnay" may be the world's most boring wine.
Sure, there's a certain comfort in sameness. Fear of the unknown and unpronounce-ability keep most safe-leaning wine buyers from venturing far from beaten tracks. Thus insulated, they're missing interesting alternatives that might well be life-altering options — similar to one I experienced in 1979 thanks to a Brit ex-pat wine store manager to whom I'm forever grateful.
(On a bright Saturday morning, I walked into the Bottle Shop in La Jolla and asked David Reynolds for a wine that "I wouldn't find by myself." He led me to the rear racks and extracted a bottle of 1971 Chateau La Mission Haut-Brion Blanc, about which he said, "This will change your life." It was $11.50. Back then I could buy just about any California Chardonnay for less than $5 and fretted about the price. Reynolds said if I didn't like the white Bordeaux, he'd give me my money back. No need; it changed my life.)
Decades ago, our options were limited, but the wine world has exploded in recent decades and we now have immeasurable choices in grapes, regions, styles — so many I could expand this into a book.
Here are just a few new-year alternatives worth trying.
This week we start with imported wines. The good news is that most of what's here can be found in the $10 to $15 per bottle range.
Many California wineries could compete with these wines, but since the price escalation we saw starting about 20 years ago pushed front-line prices for domestic wines higher than they ought to have been, and since SRPs almost never come down, carefully chosen imports now represent far better value than most domestic.
I love Riesling, but too many are simplistic and/or sweet. Those who love drier versions of this classic still might be put off by Germany's multisyllabic terminology and rising prices.
One stylish alternative is Grüner Veltliner, a slightly floral white that can resemble Riesling with aromas a bit like figs and chamomile tea. A native of Austria, it's fast being planted in cooler areas of this country, including upstate New York.
Several off-dry versions from Austria sell here for well under $15. See my following suggestions.
I love to pair red-sauced dishes with tart red wines, such as the Italian classics Chianti or Barbera, but the better versions of these reds are in the $20 a bottle range. A lower-priced alternative is Montepulciano d'Abruzzo from central Italy, where a warmer climate than in the north allows it to make a medium-weight red with a bit less complexity than Chianti.
One reason for its lack of popularity is the apparent daunting-ness of the name, but practice makes it easy to say (montay-pull-chee-anno dah-broot-zo).
Lovers of crisp, oyster-oriented white wines often say that Sauvignon Blanc goes with such fare. That may have been true years ago, but too many SB producers now are softening their SBs. Often more interesting is a traditional Loire Valley white called Muscadet (moose-ka-day).
Among the better types are those marked "sur lie," which get slightly improved treatment before bottling. Most good Muscadets run about $17-$20, but several are closer to $12 and aren't hard to find. Often these wines are slightly more austere, even minerally, and work wonderfully with grilled firm fish like turbot or halibut.
If you like the floral notes in Viognier but hate paying $25 for a good one, you may be intrigued by the slightly floral (tropical/pineapple-y) Torrontes, most of which hail from Argentina. Often the wine is dry or just off-dry, and can be a superb aperitif or appetizer accompanier.
Lovers of Syrah or Australian Shiraz prefer to wait a few years after the wines are released until the hard tannins can subside. As a result, drinking many of them young becomes a masochistic exercise.
You usually have better luck with Grenache, which is slightly less aggressive when young and which can be a delight when decanted. Cooler-climate versions occasionally have traces of black pepper and the fruit is red-cherry oriented.
The Grenache grape is at the heart of countless red Côtes-du-Rhônes, many of which are good value. However, in the last 20 years Spain has offered us excitingly fine Garnacha wines at low prices – and without the tariff disadvantage imposed on French wines.
(Note: Prices listed are full suggested retail and may be found discounted. Vintages other than those listed probably are worth trying.)
2019 Broadbent Grüner Veltliner, Austria ($11/liter bottle)
2018 Zonin Montepulciano d'Abruzzo Italy ($7)
2018 Château de la Ragotière Muscadet Sur Lie, Sevre et Main, Loire Valley, France ($14)
2019 Crios de Susana Balbo Torrontes, Mendoza, Argentina ($14)
2017 Las Rocas Garnacha, Calatayud, Spain ($11) or 2017 Tres Picos Garnacha, Borsao, Spain ($15). (These Grenaches often are discounted.)
Wine of the Week
2015 Monte Volpe Primo Rosso, Mendocino County
($12) – Mere words cannot do justice to the fabulous value that this wine really represents! Winemaker Greg Graziano, grandson of Italian immigrants, used largely estate grown fruit to make this sensational red wine, starting years ago with a distinct nod to his ethnic heritage.
The result is an Italian-leaning version of Côtes du Rhône, in this case focusing on Zinfandel, Dolcetto, Primitivo, and Carignane. Handsome dark berry fruit is enhanced with modest oak aging, and it is clearly a lot better because it is a full five years old at this stage. I actually preferred Greg's more Italianate 2014 Primo Rosso (with Dolcetto and Negroamaro). A few cases of that wine remain available for sale at the winery. It's hard to overstate the exceptional nature and astounding value of this usually overlooked red blend. Screwcapped for the first time.
WATCH NOW: HOW DRINKING RED WINE CAN BENEFIT YOUR HEALTH
CHECK OUT THE WEEK IN CARTOONS
The week in cartoons
Clay Bennett cartoon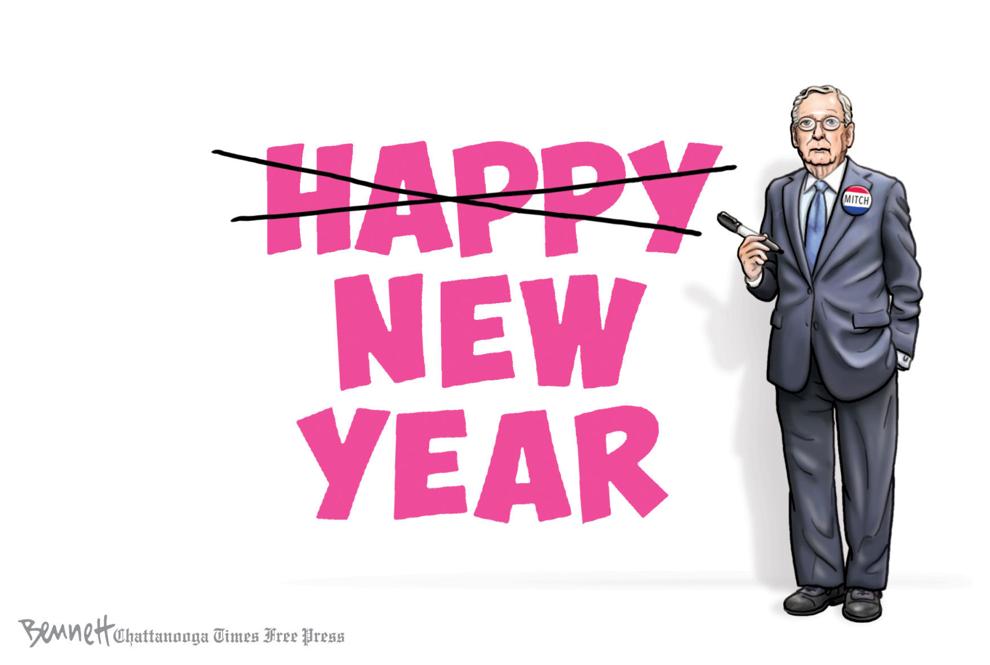 Nick Anderson cartoon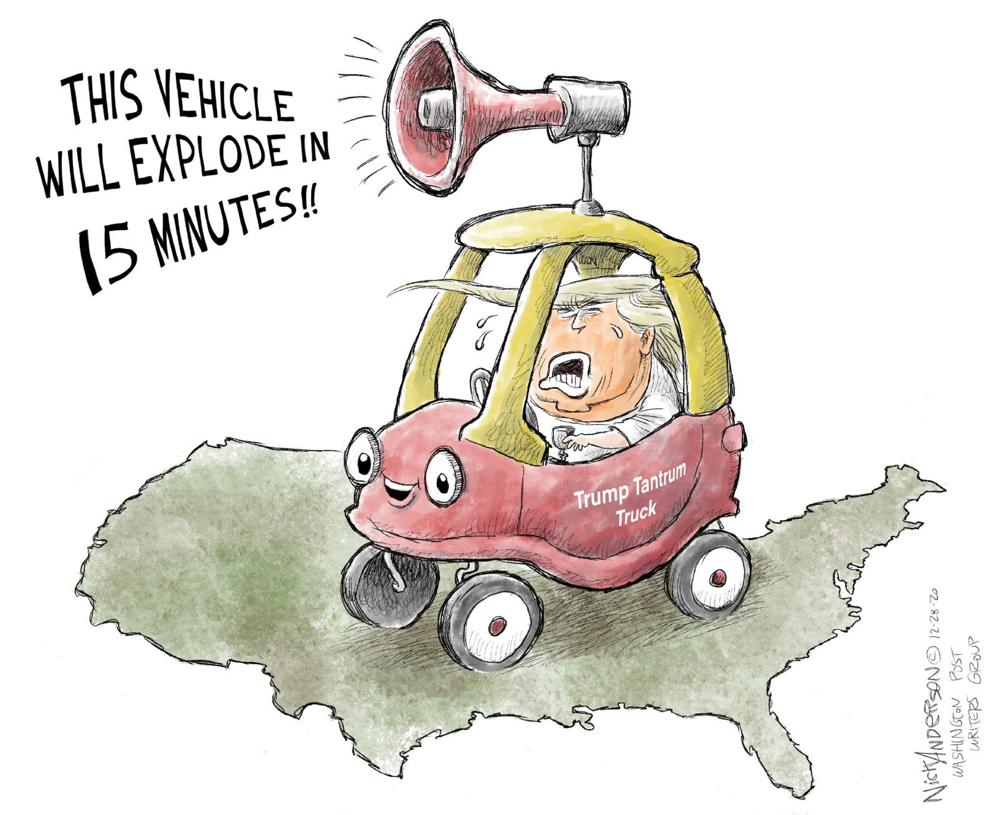 Nick Anderson cartoon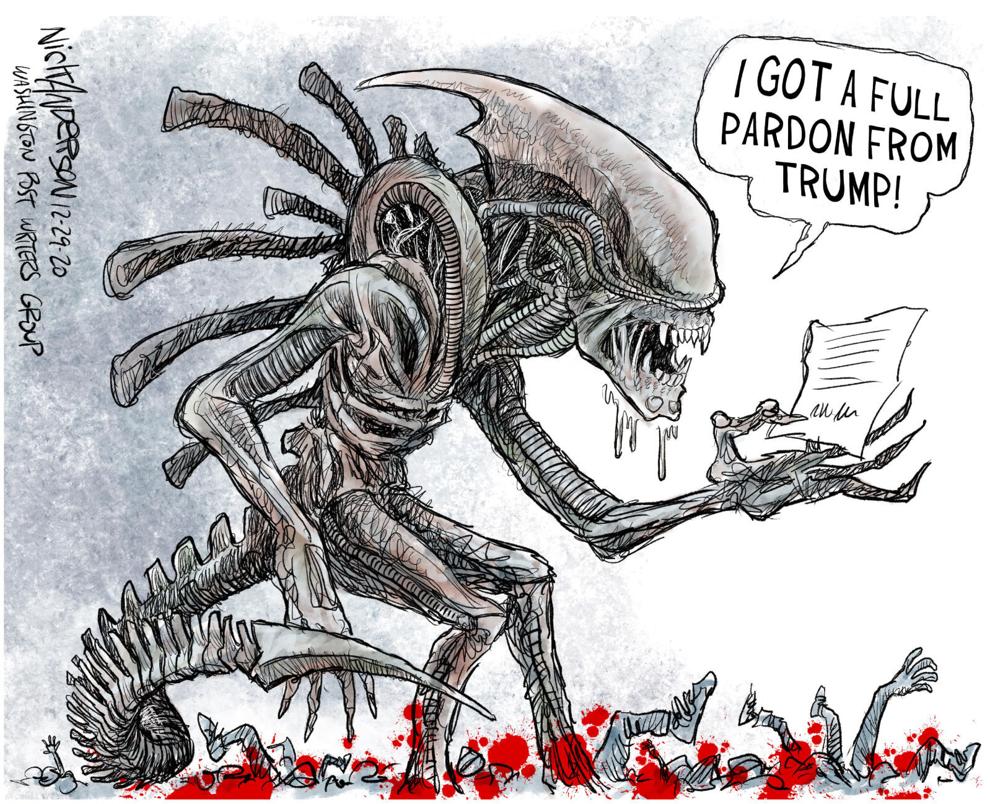 Clay Bennett cartoon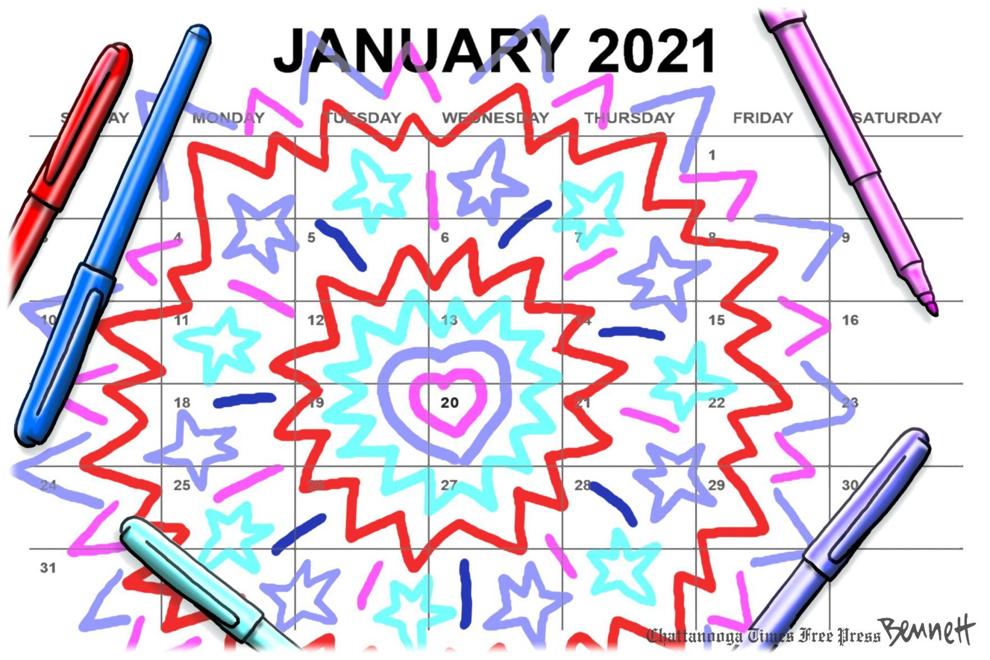 Clay Bennett cartoon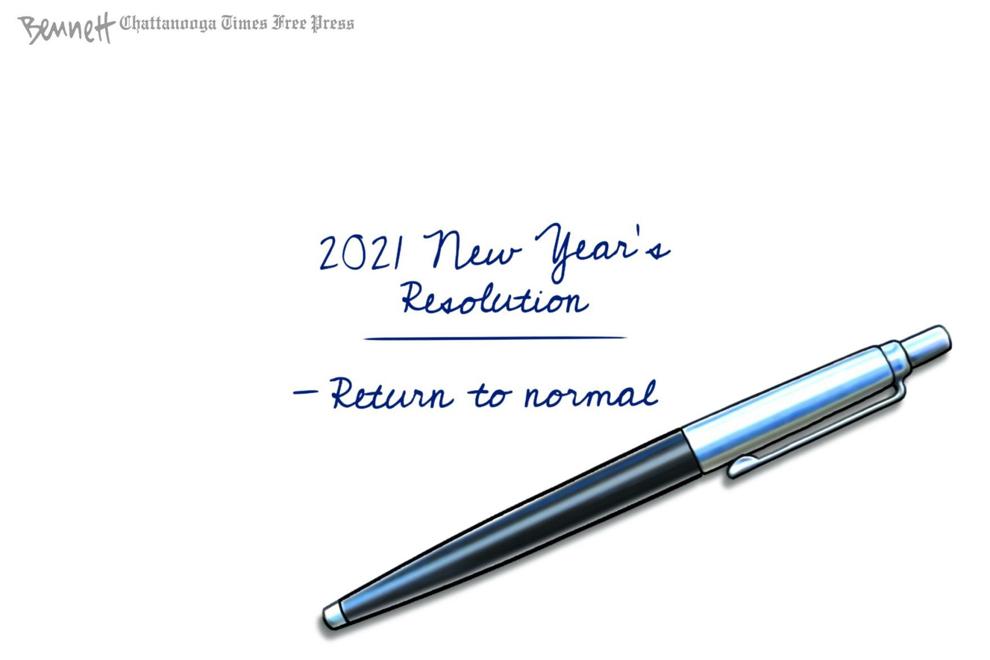 Jeff Danziger cartoon
Jeff Danziger cartoon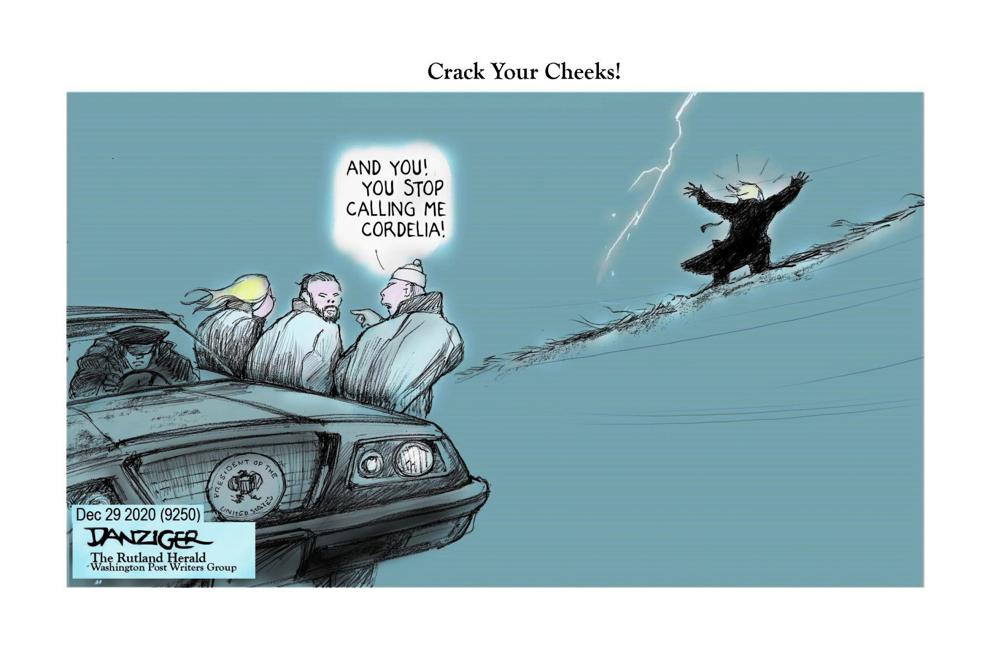 Jack Ohman editorial cartoon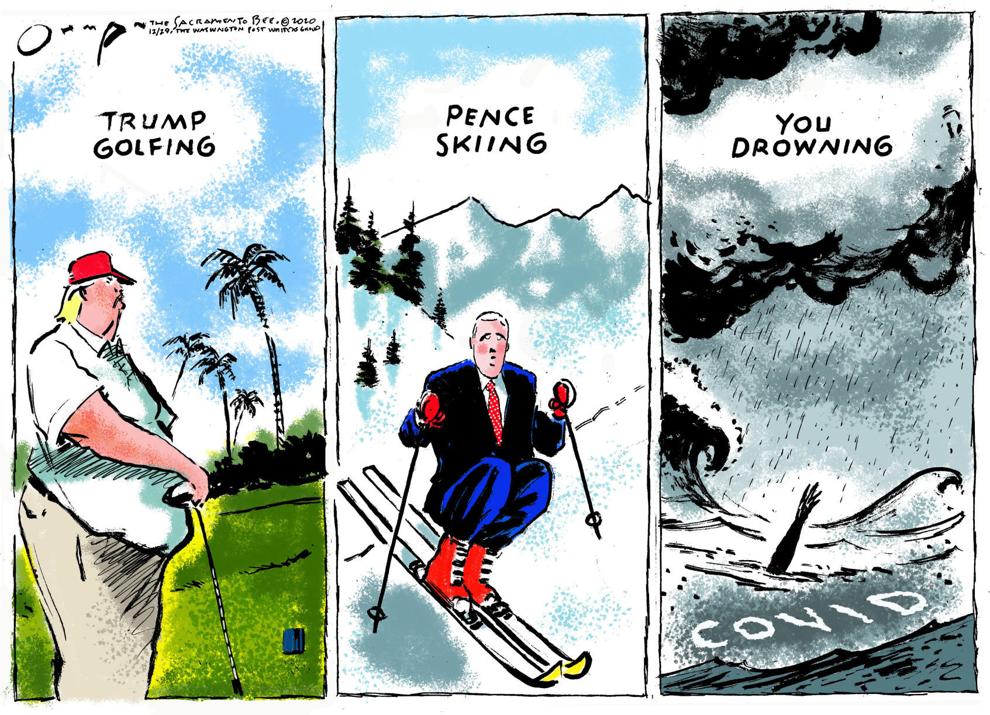 Jack Ohman editorial cartoon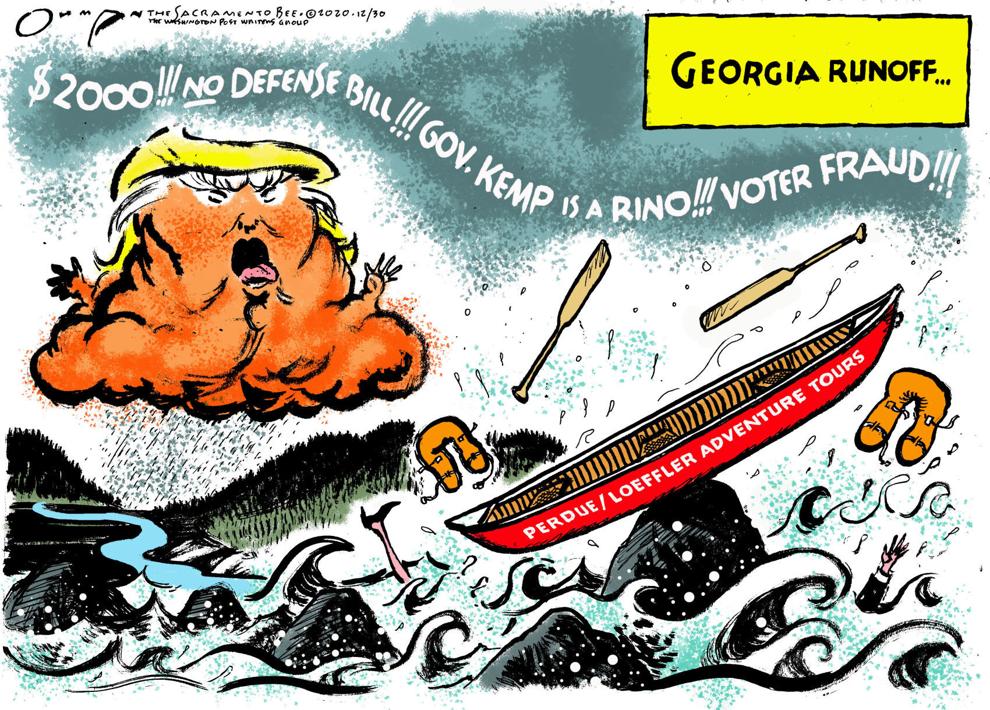 Jack Ohman editorial cartoon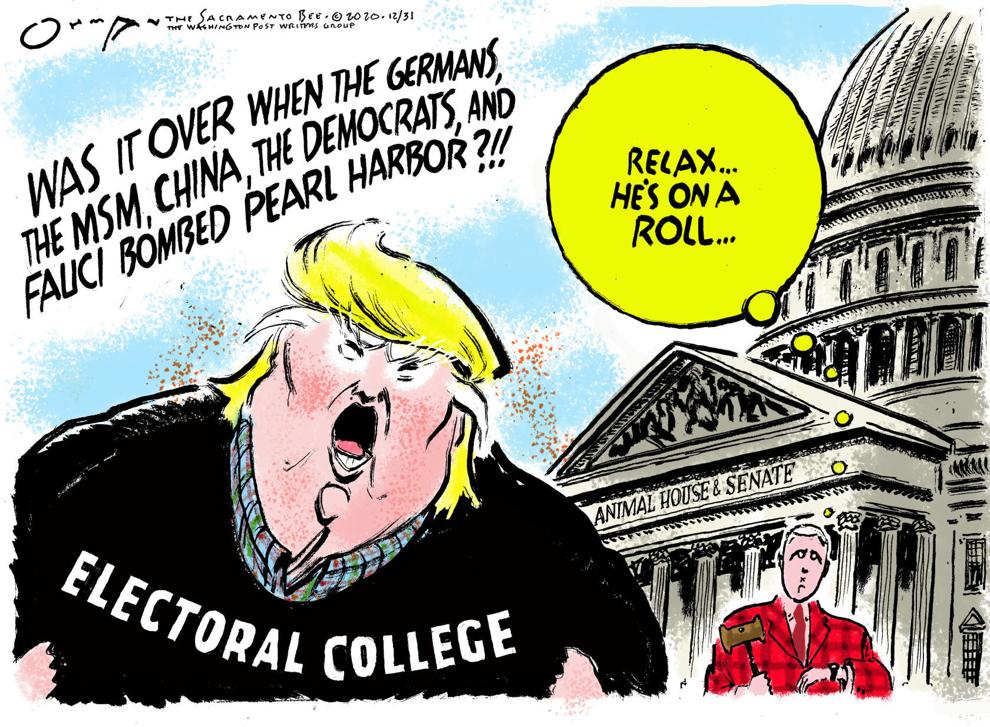 Jack Ohman editorial cartoon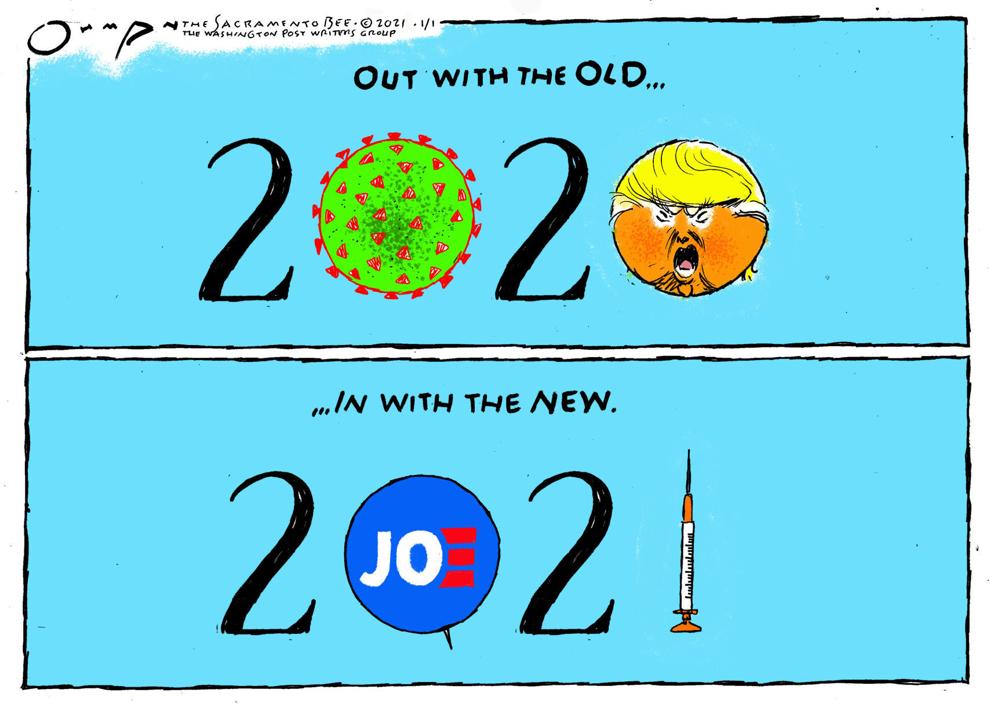 Lisa Benson cartoon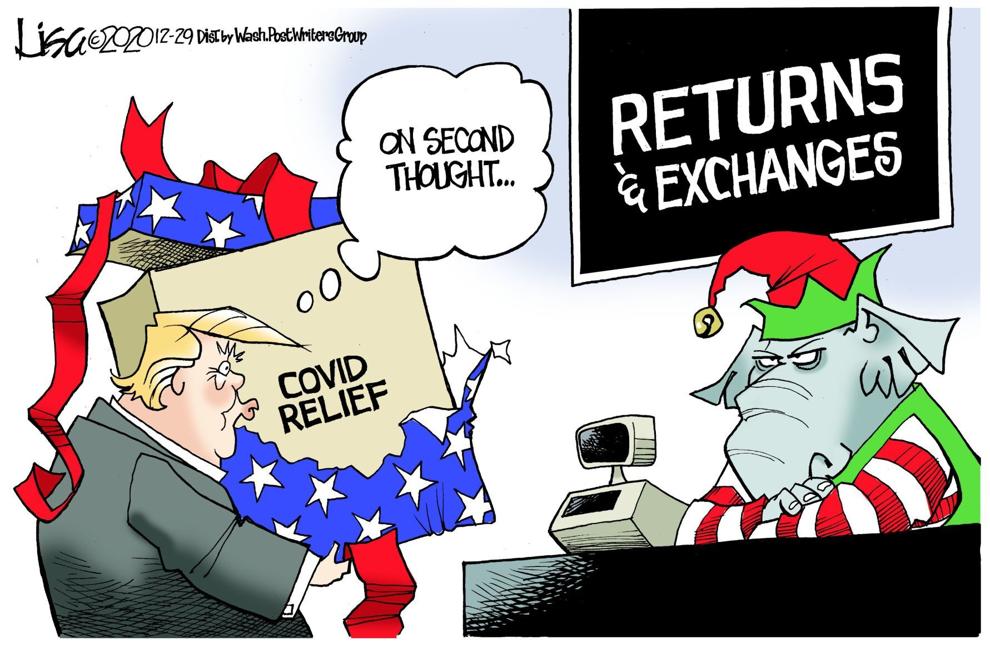 Lisa Benson cartoon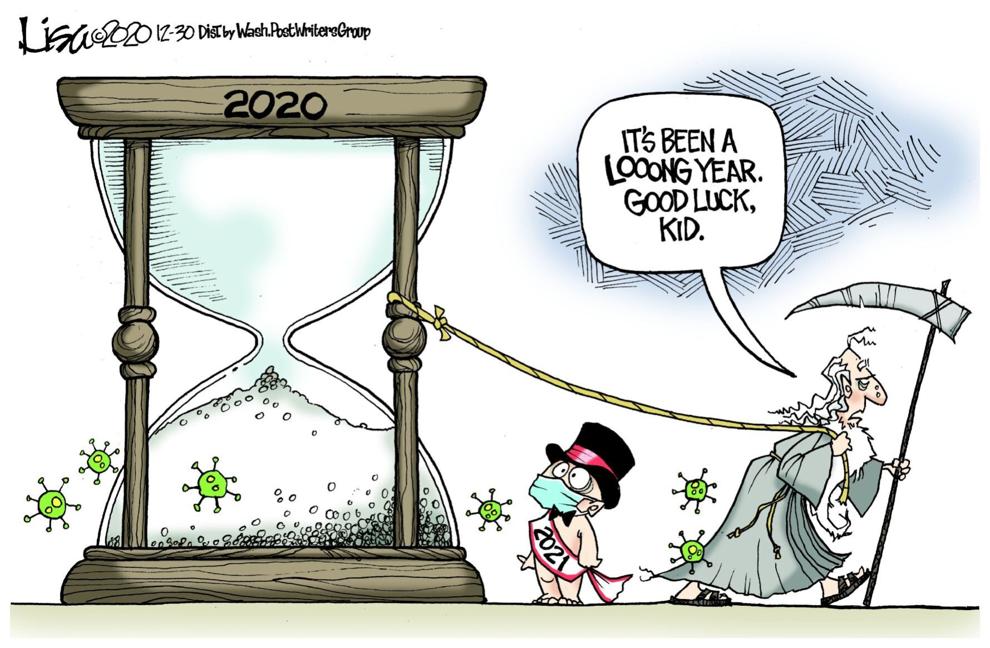 Mike Lester cartoon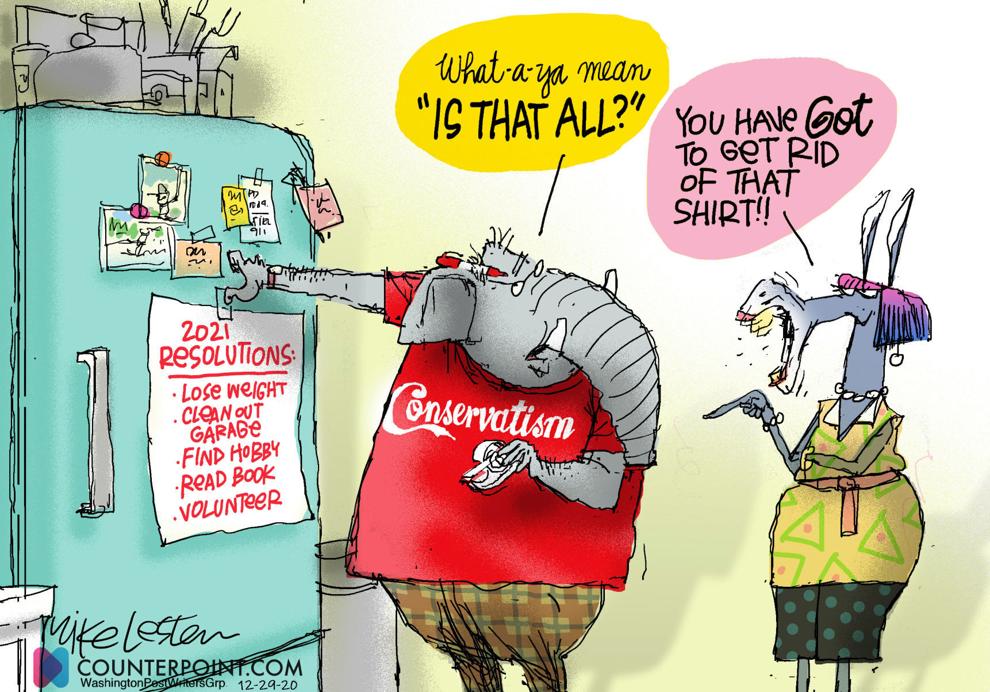 Tim Campbell Editorial Cartoons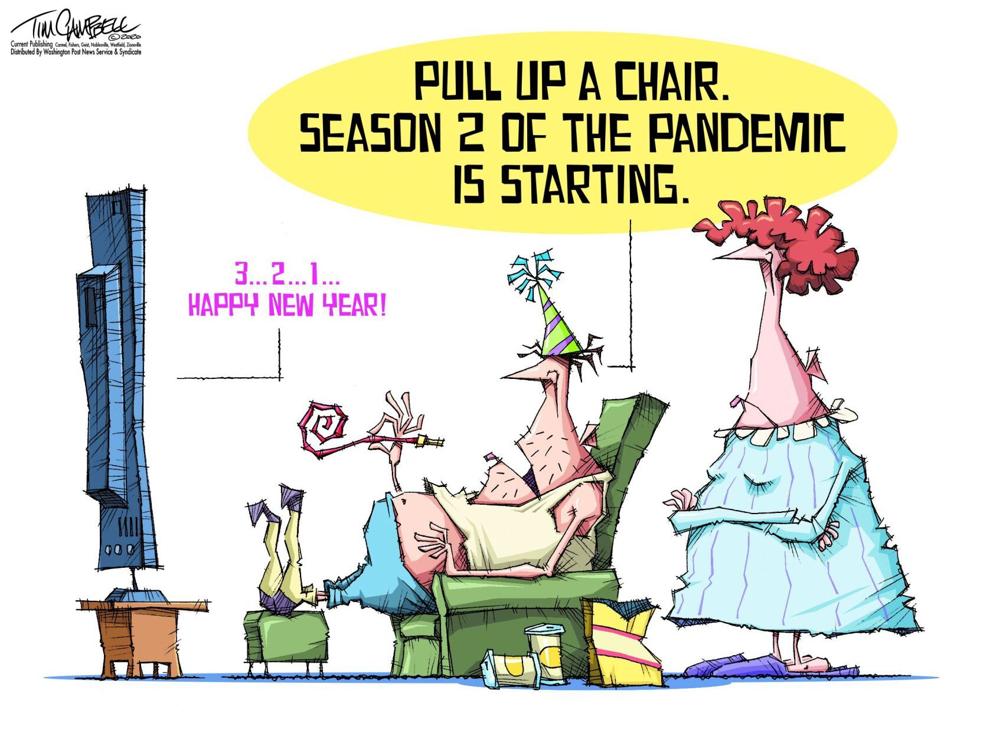 Tim Campbell Editorial Cartoons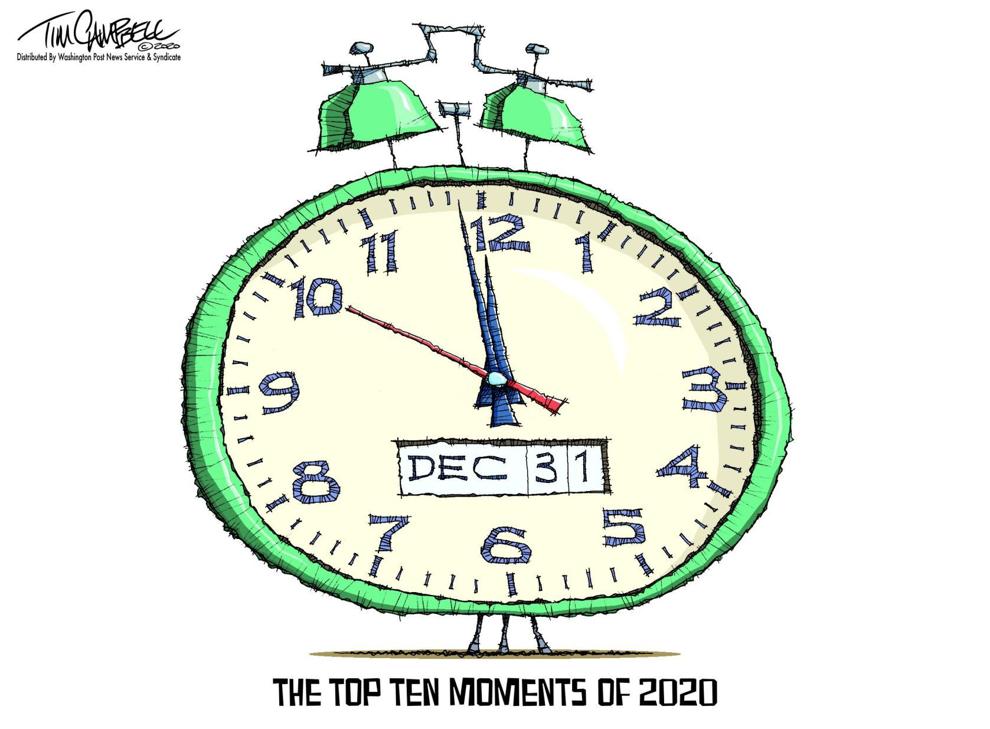 Lisa Benson cartoon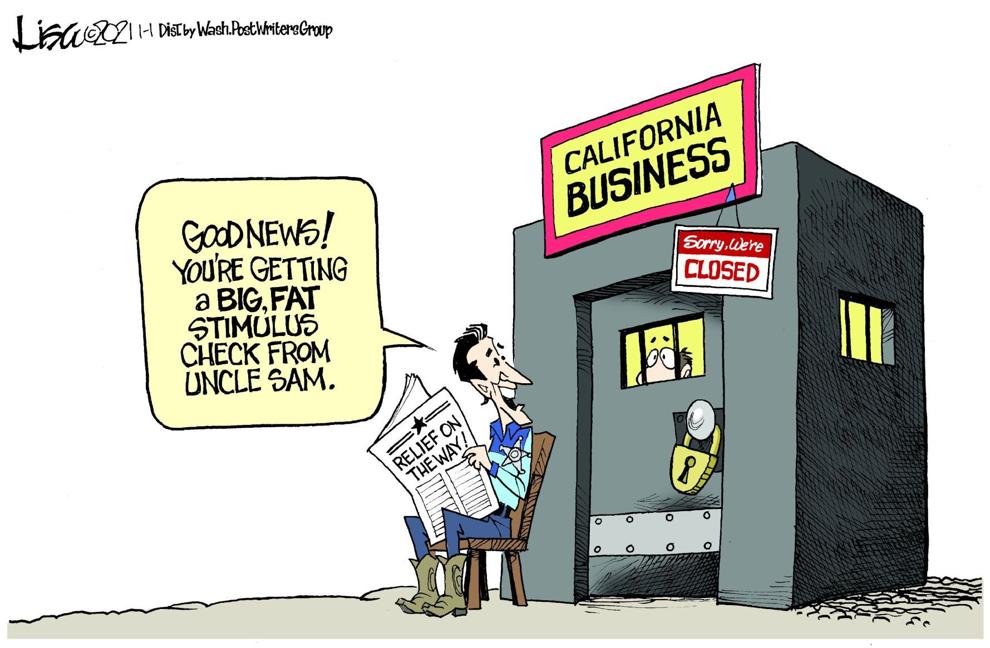 Nick Anderson cartoon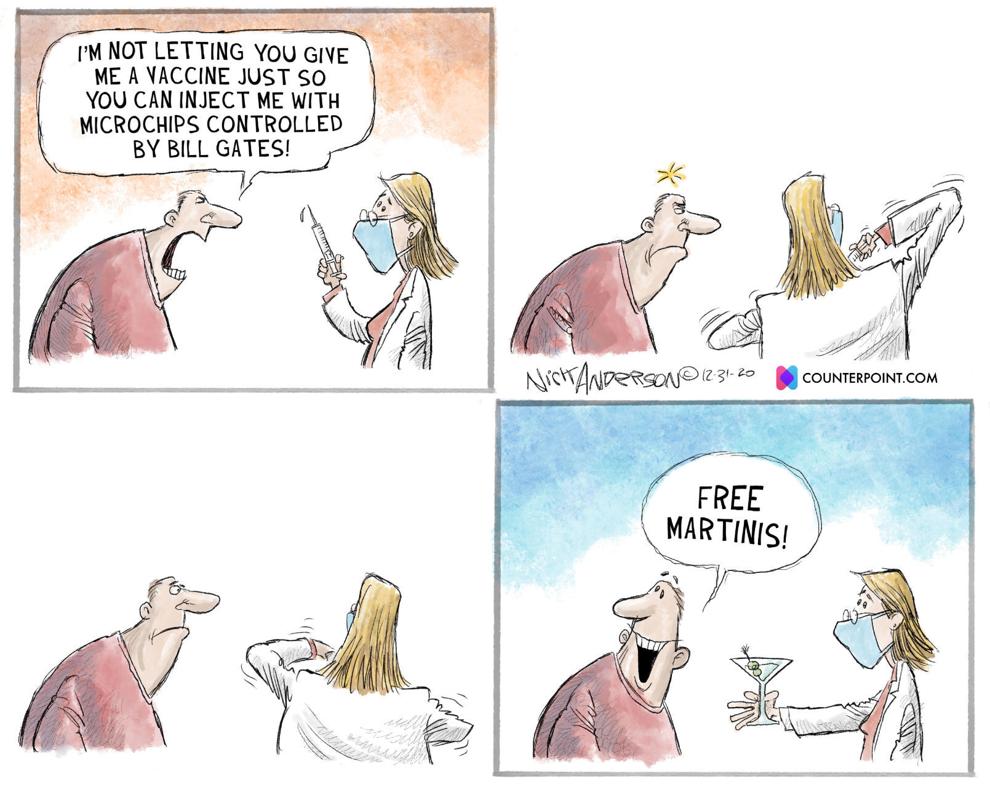 Tim Campbell Editorial Cartoons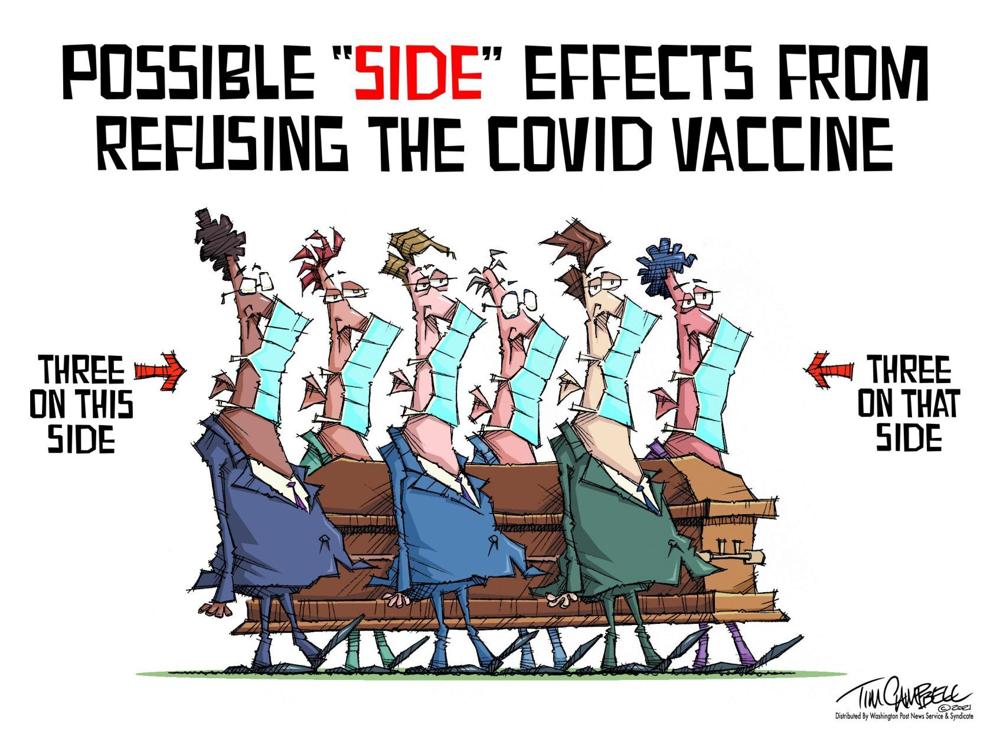 Dan Berger lives in Sonoma County, where he publishes "Vintage Experiences," a subscription-only wine newsletter. Write to him at winenut@gmail.com. He is also co-host of California Wine Country with Steve Jaxon on KSRO Radio, 1350 AM.