You won't find many grape growers who'll say that climate change is a hoax: the evidence is pretty strong that it's real and a serious challenge for people trying to make fine wine.
Growers see it daily in the vine rows.
But it is far too simplistic to simply say the wine industry is in dire straits because of it. I've seen far too many stories about how climate change will ruin fine wine, complete with industry leaders' angst and few real-world solutions.
And sure, warming trends will make it harder to make white wines in traditional styles, and sure, and many reds may be pushed closer to Port. In such forecasting stories, it's hard to use journalistic reportage because much of what's ahead of us is speculation.
I'm usually more realistic than Pollyanna-ish, but I believe climate change won't cause major headaches for fine wine, at least for several decades, because creative people now are finding solutions both for the short and long-term that will keep Northern California's wine industry as dynamic as it has been. Little of this has been reported.
In fact, partly as a result of climate change, fine wine may be reverting back to a more valid style than we have seen in the last two decades. So although climate stories are the doom-and-gloom prophets' gold standard, optimists say there's a lot of evidence we're seeing more than a simple silver lining.
Constantly rising temps became an issue roughly 20 years ago when we began to see yearly heat spikes every fall. It was an early wake-up call alerting us to find better viticultural tactics to salvage today's wines.
What we are learning also may bring us back to a point where we were about 25 years ago — before high alcohol and low acidity were (falsely in my view) equated with quality.
The classical period in northern California wine-making ended about 1997, a warm year. From that point, acids began a steep decline, alcohols began to rise, and many wines leaned toward raisin-y flavors and softness.
As a reaction to climate change, some wineries now are focusing more carefully on where to plant new vines (cooler locations) as well as reassessing the crucial decisions relating to earlier harvest dates. But there is a lot more to this.
Paul Sloan has been a grape grower in western Sonoma County for decades and he is one of those who have read widely of many modern pro-lower-alcohol techniques.
In a wide-ranging interview, Sloan laid out several reasons he sees potential benefits from global climate change –- for those growers who heed the warning signs and make appropriate changes.
As an example, he said, today many growers know of the advantage of carefully shading grapes with a light canopy of leaves. At a technical conference in the Napa Valley two years ago, a number of speakers spoke of the necessity of creating a "dappled sunlight" effect for the grapes as a way to protect them from the dangerous effects of direct sunlight.
"Remember back in the 1970s? We grew grapes using the old 'California sprawl' with huge (leaf) canopies shading the vines," said Sloan. He said the result of that growing system was some classic, long-lived Cabernet Sauvignons in the 1970s and 1980s.
He said the wines may not have been as showy when were they were released, but they aged beautifully.
He attributed part of the change in wine styles in California to the late-1980s phylloxera infestation, which over the next decade forced many thousands of acres of grapevines to be torn out and replaced.
In doing so, he noted, many growers (falsely in his view) adopted a trellising system called vertical-shoot positioning (VSP), which in many instances gave the plants far too much sun to make classic wines. Gone, for the most part, was the old canopy of leaves.
As a result, traditional varietal aromas began disappearing from several wine types, he said,
"Vineyard architectures started to change about 1990, he said. The older canopy of "the sprawl era" protected the fruit. By switching to VSP and stripping leaves, he said, the wines changed radically.
"Just about then (critic Robert) Parker started giving the new sun-boosted higher-alcohol wines much higher scores and pretty soon all winemakers were striving for more, not for balance."
I reminded Sloan that we're still impacted with late-fall heat spikes, which could push alcohols to 16% or more. But he replied that increasing temperatures don't happen only in the fall, but also in the spring.
"That means we're getting an earlier bud-break, so the growing season starts earlier and by late August grapes already have maturity, so we can harvest in early September, and the grapes are already fermenting before the September-October heat spikes hit us."
Sloan is respected in western Sonoma County partially because of his dedication to dry-farming. "My entire career has been focused on this, and water management is another key to dealing with temperatures."
He said by withholding irrigation growers can slow down sugar accumulation, gives them better control over acidity and physical maturity, which should lead back "to the style of wine that will live a lot longer. That's exciting."
Consumers may not initially see benefits of what we now are seeing in the vineyards. But earlier harvesting, even if only by just a few days, can help winemakers create better-balanced, more interesting wines, which makes them better at the dinner table and in the aging cellar.
One recent trend I have seen with some of the best wines is slightly lower alcohols, slightly better acidity levels, and winemakers who are actually speaking the language of balance and not ostentation.
Another trend I see: after I ask growers what trellising systems they are using, many say "modified VSP." The descriptive term "modified" indicates that many growers now realize that direct sun on grapes creates little more than solar panels 0that over-exposes the fruit and turns vines into sugar factories that help to destroy varietal distinctiveness.
Modifications often create canopies to shade grapes more than under the old open VSP.
Sloan added that by dry-farming he isn't ignoring vines' needs for moisture at critical junctures. He judiciously employs mist-ers to provide tiny amounts of mist in critical situations.
Moreover, he suggested that since great wine can only be made in the vineyard, he praised a vine analysis company based in Napa.
He said Fruition Sciences (fruitionsciences.com) does a critical analysis of vine health. The company (which has offices in France) does precise vine analysis for literally dozens of its clients, which include some of the most prestigious names in the business.
The wine excellence that's ahead of us may not be due only to responses to the threat of global climate change, said Sloan. Now that Parker has retired, he said, "I would say the pendulum of wine style is beginning to swing back the other way, with more varietally characteristic wines, more natural acidity, and better phenolic maturity."
I asked him his view of high scores for unbalanced wines 20 years ago: "I totally agree with how scores led to the production of more intensity," he said, but now that many of the wines are proving they aren't aging, "that style may be seen as invalid."
He said several young winemakers, in their 20s and 30s, "who have tasted some of the Cabernets from the '60s and '70s — say, 'There's real honest-to-goodness character there, so why is it that the same wines aren't g0iving us that now?' And of course, the evidence is in the alcohols, pH, and ripeness.
"So, I don't see global climate change as a risk as much as an opportunity. We have many more tools, we have better weather forecasts off the Internet, better understanding of water management, better understanding of trellising.
"The best is yet to come."
Wine of the Week
2017 Davis Family Pinot Noir, Russian River Valley ($45) – Bright cherry/raspberry aroma with just the faintest hint of a dried herb that after aeration gives the wine a delicate Burgundian note. Excellent balance (just 13.9% alcohol) and more complex after a few hours in a decanter. Equal to or better than most $60 PNs. Bottle Barn in Santa Rosa has this wine for $32.99.
WATCH NOW: HOW DRINKING RED WINE CAN BENEFIT YOUR HEALTH
CHECK OUT THIS WEEK IN CARTOONS
Catch up on Napa County's top news stories
The week in cartoons
Signe Wilkinson cartoon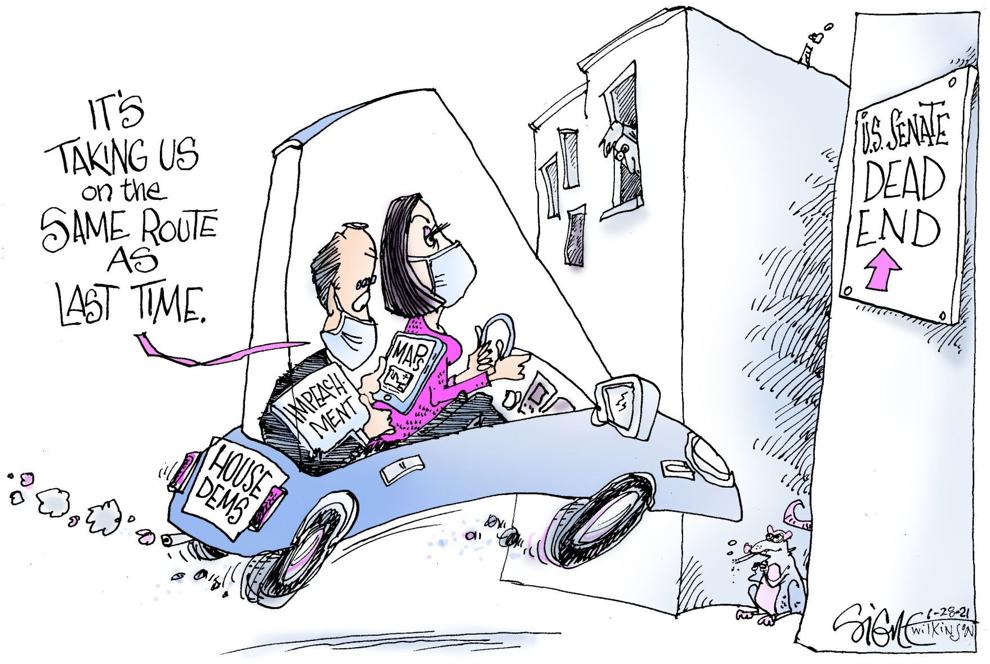 Clay Bennett cartoon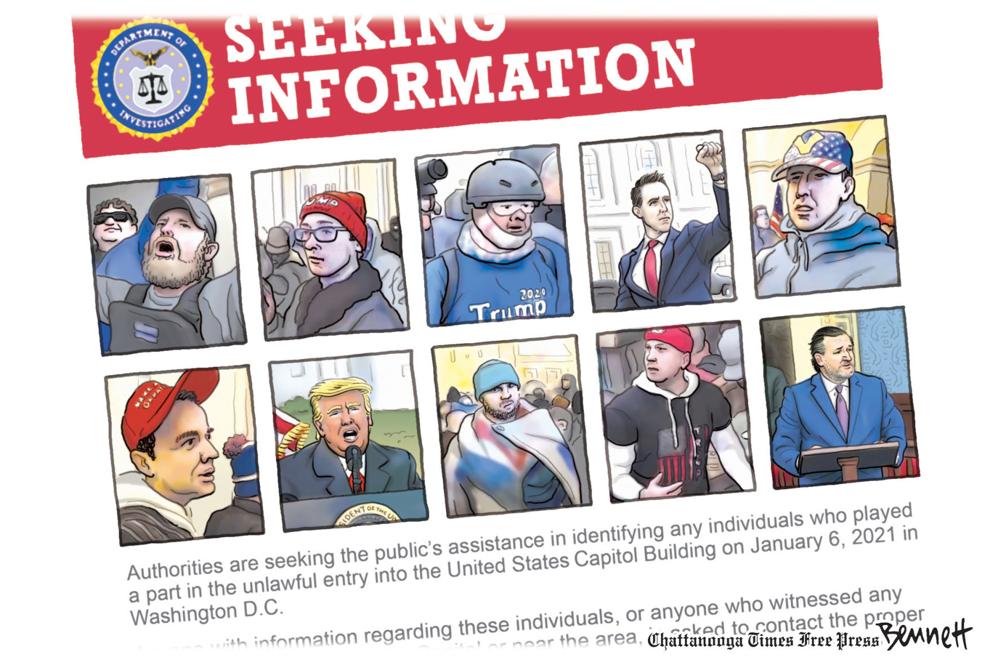 Clay Bennett cartoon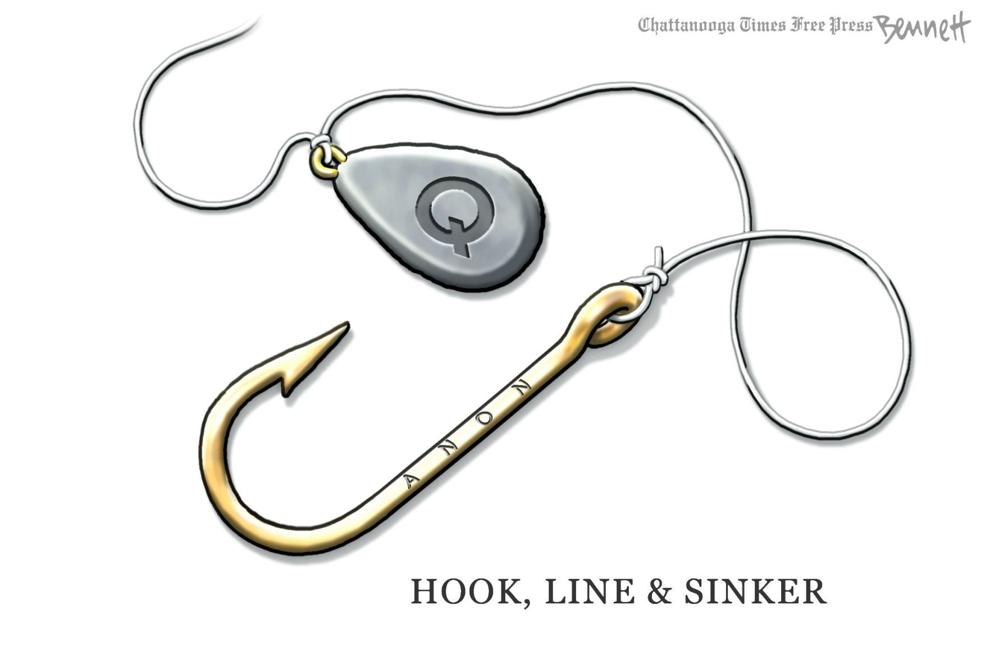 Clay Bennett cartoon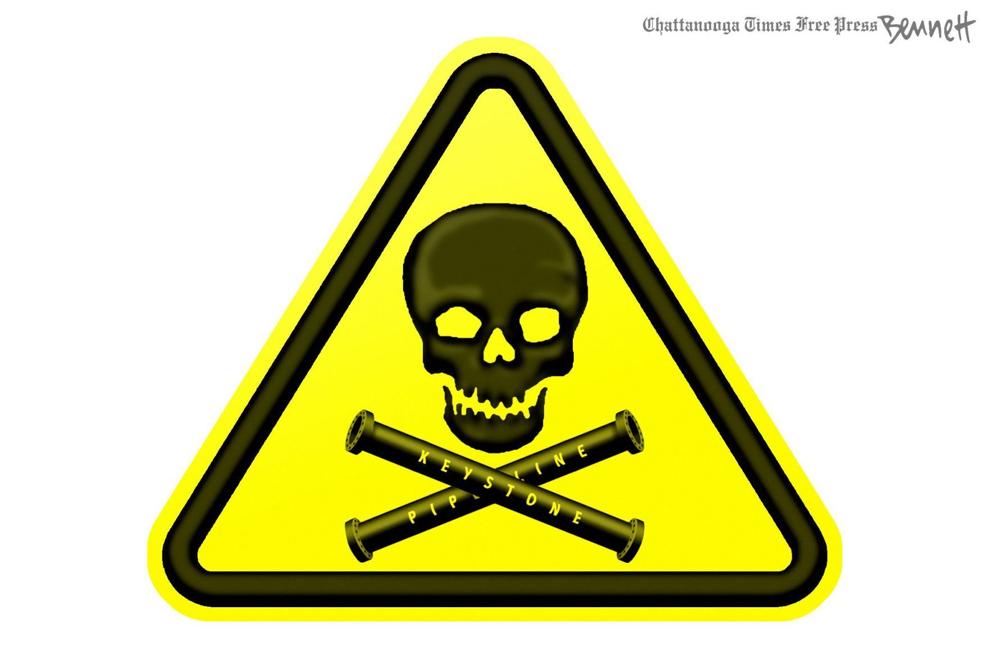 Clay Bennett cartoon
Clay Bennett cartoon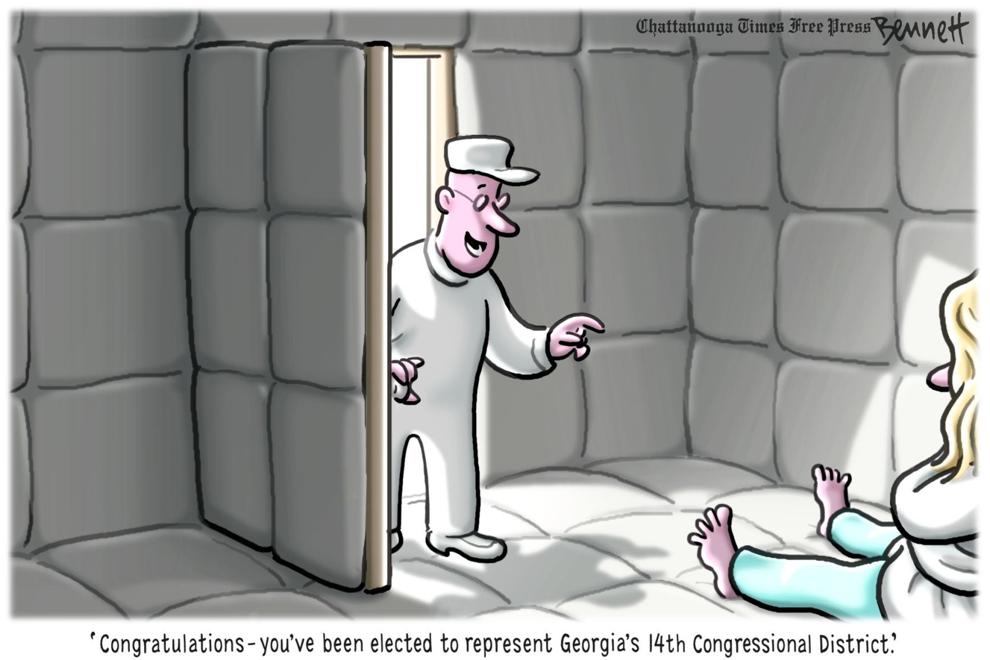 Jeff Danziger cartoon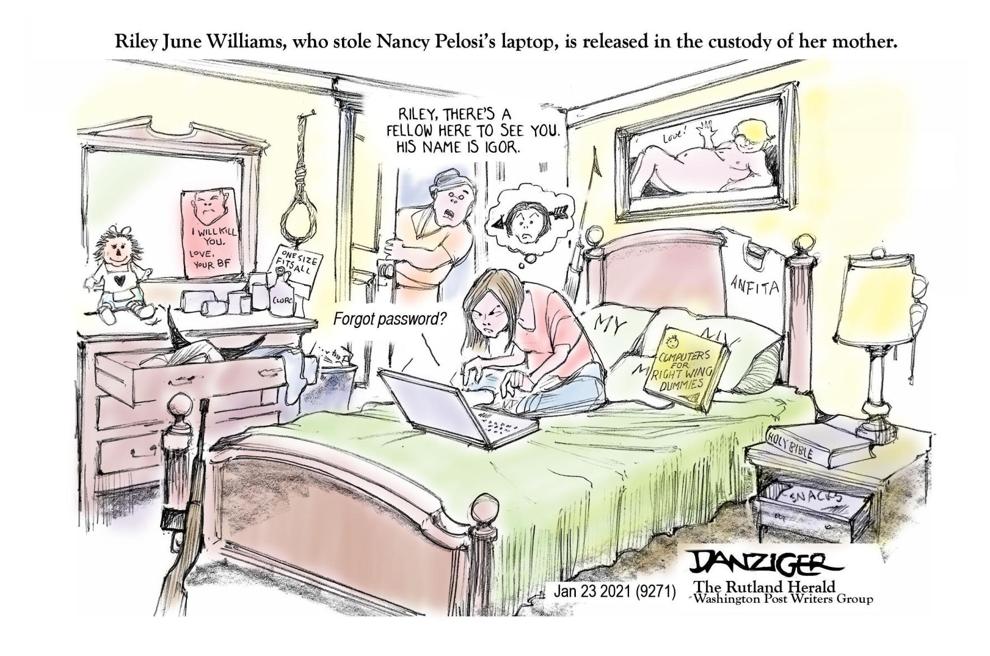 Jeff Danziger cartoon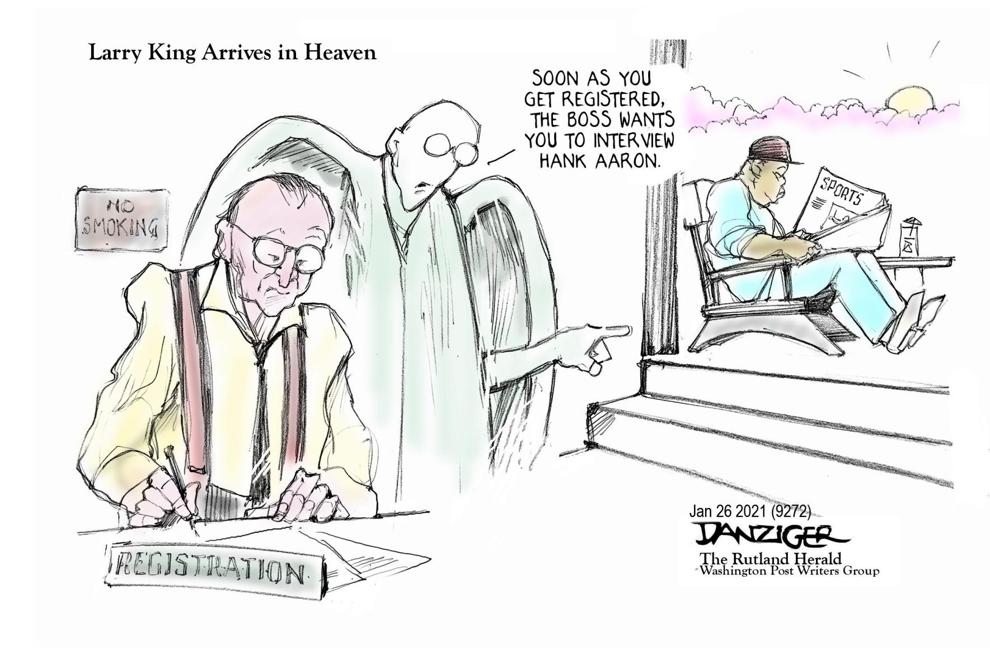 Jeff Danziger cartoon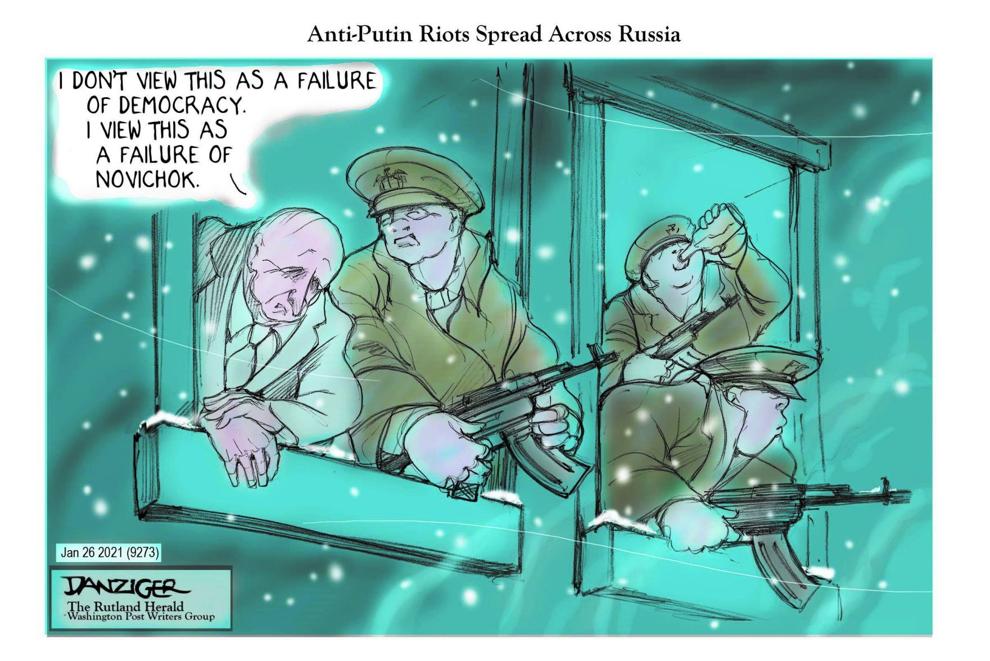 Jeff Danziger cartoon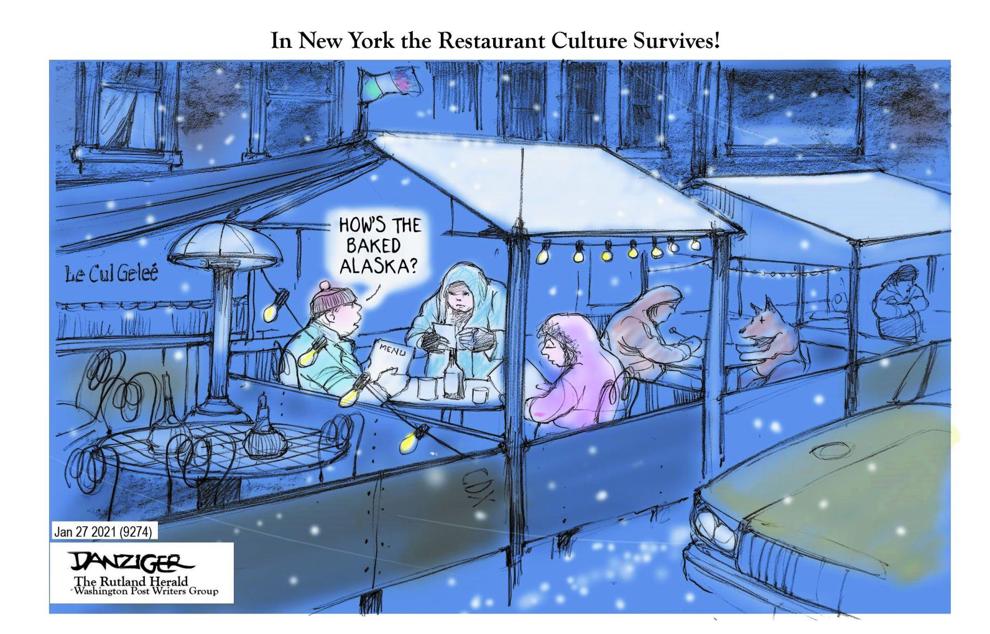 Jeff Danziger cartoon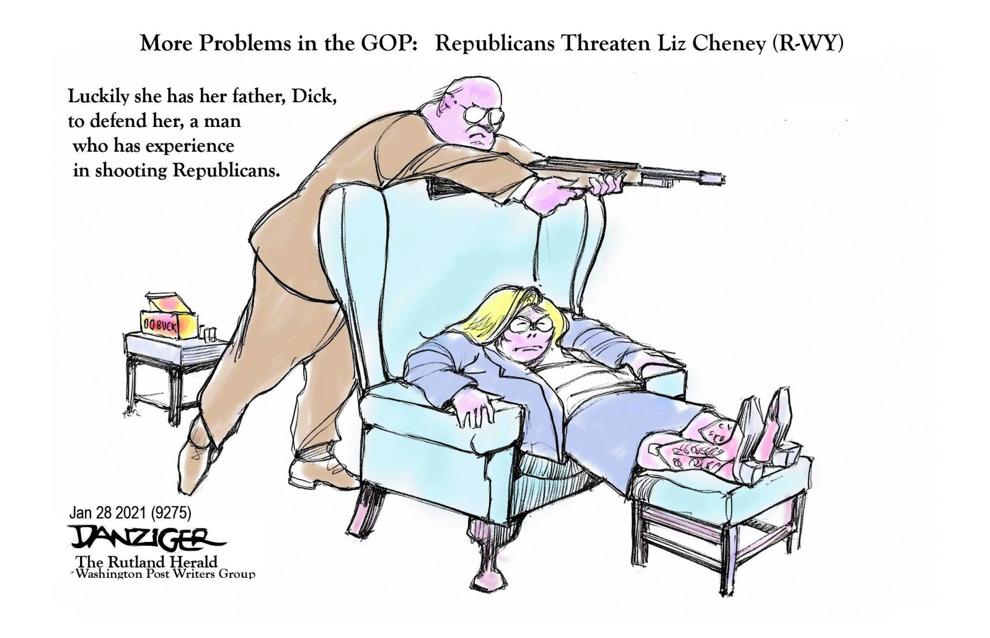 Jeff Danziger cartoon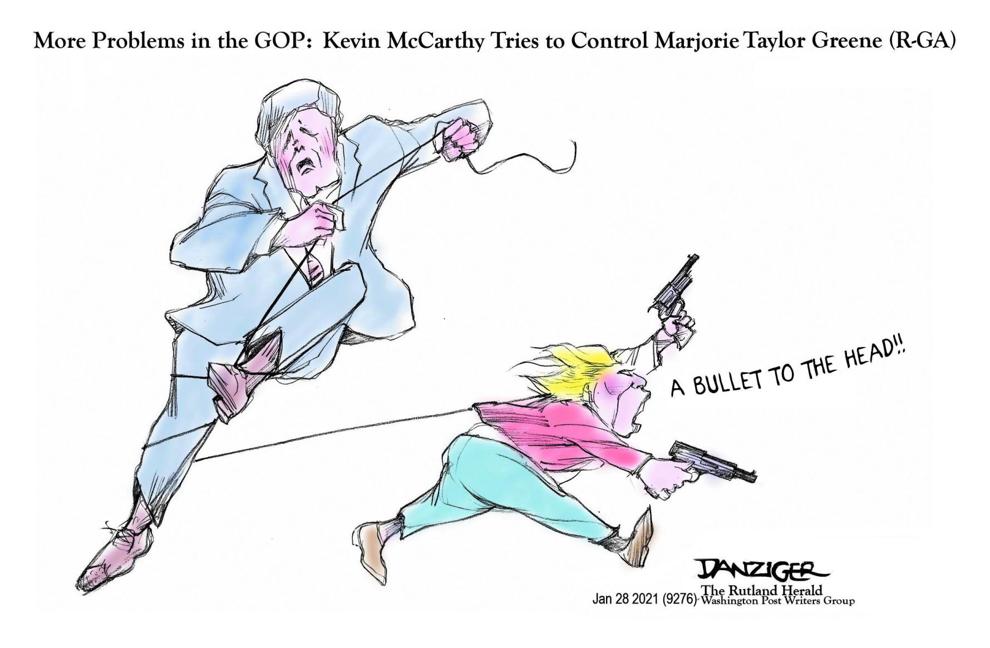 Jack Ohman, editorial cartoon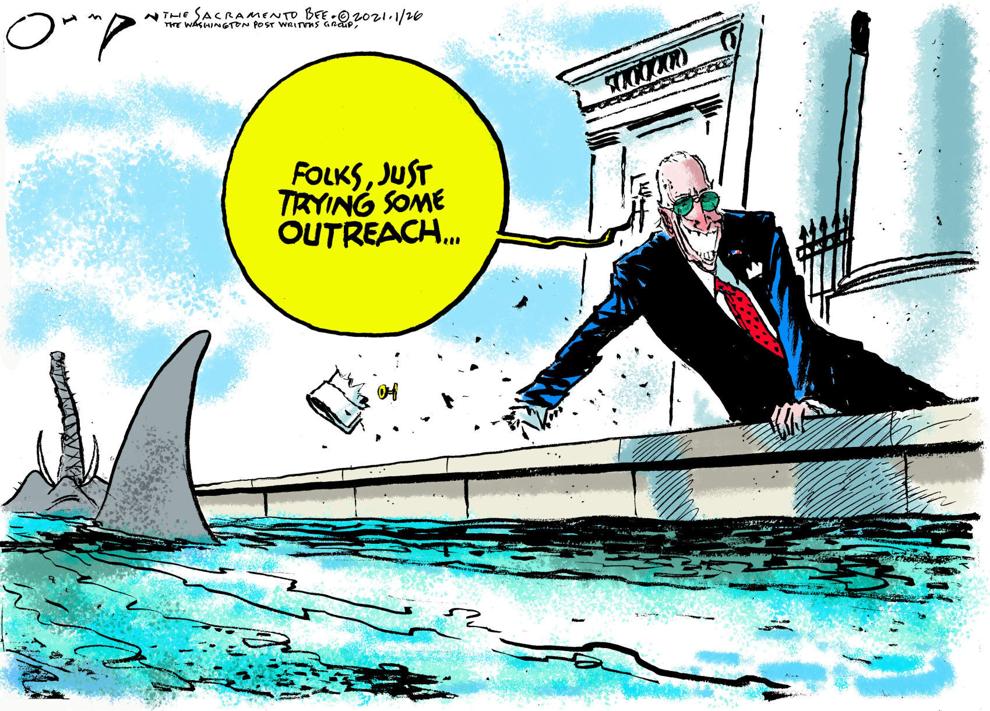 Jack Ohman, editorial cartoon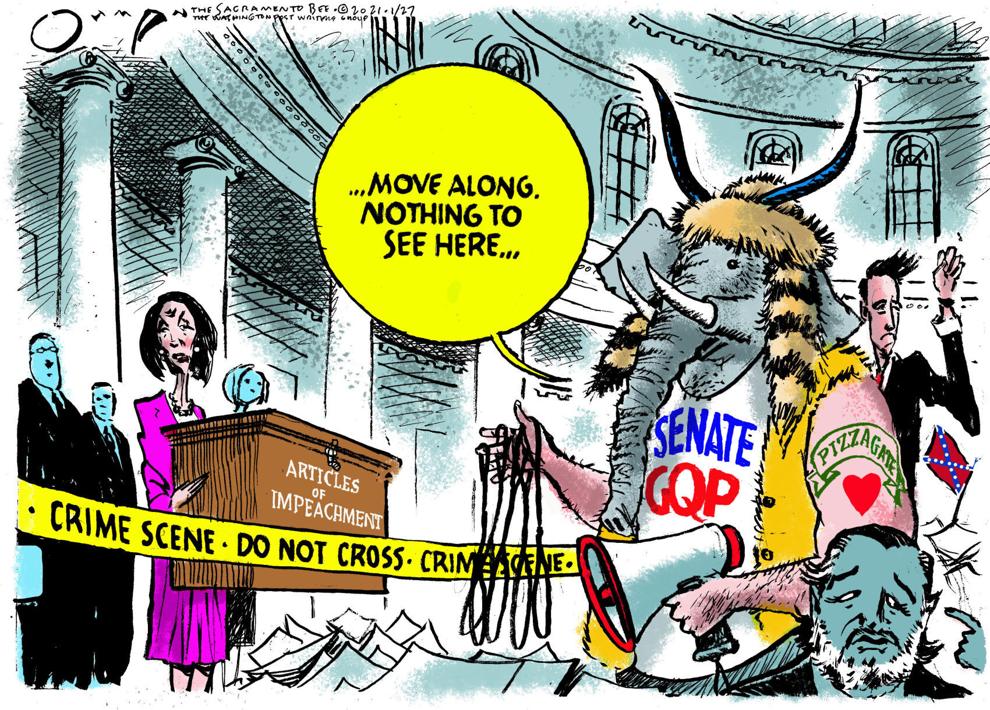 Jack Ohman, editorial cartoon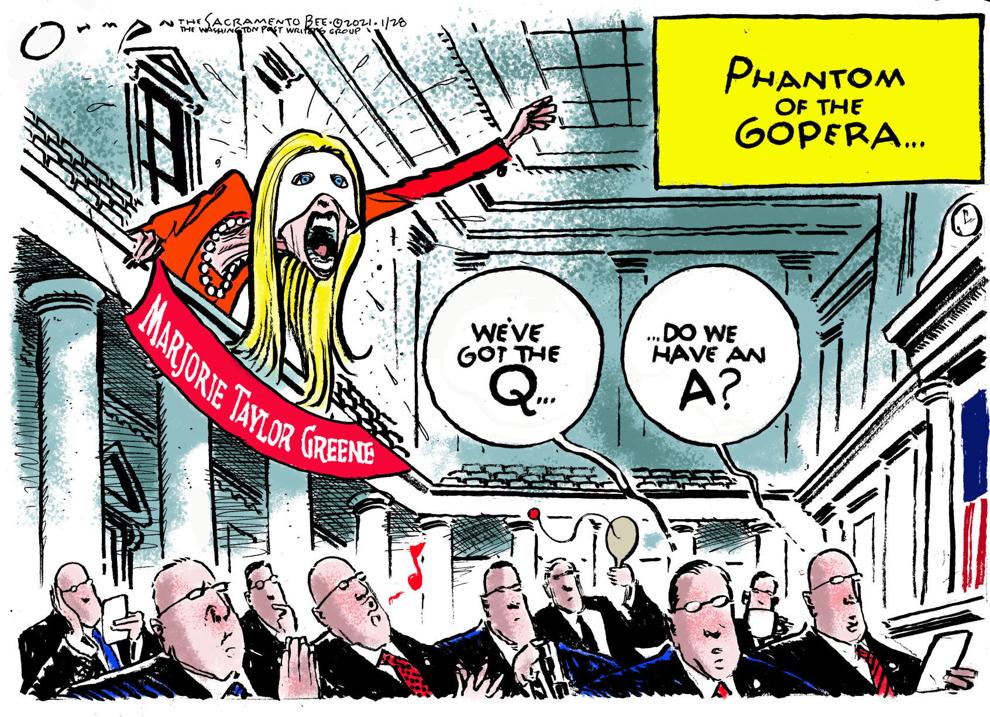 Jack Ohman, editorial cartoon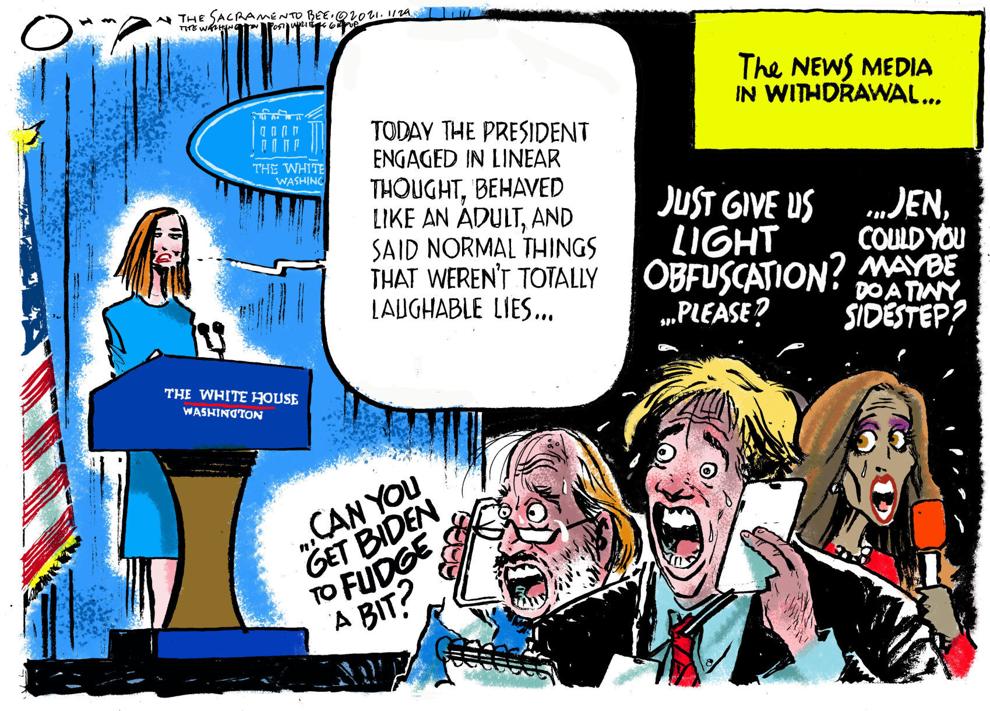 Jack Ohman editorial cartoon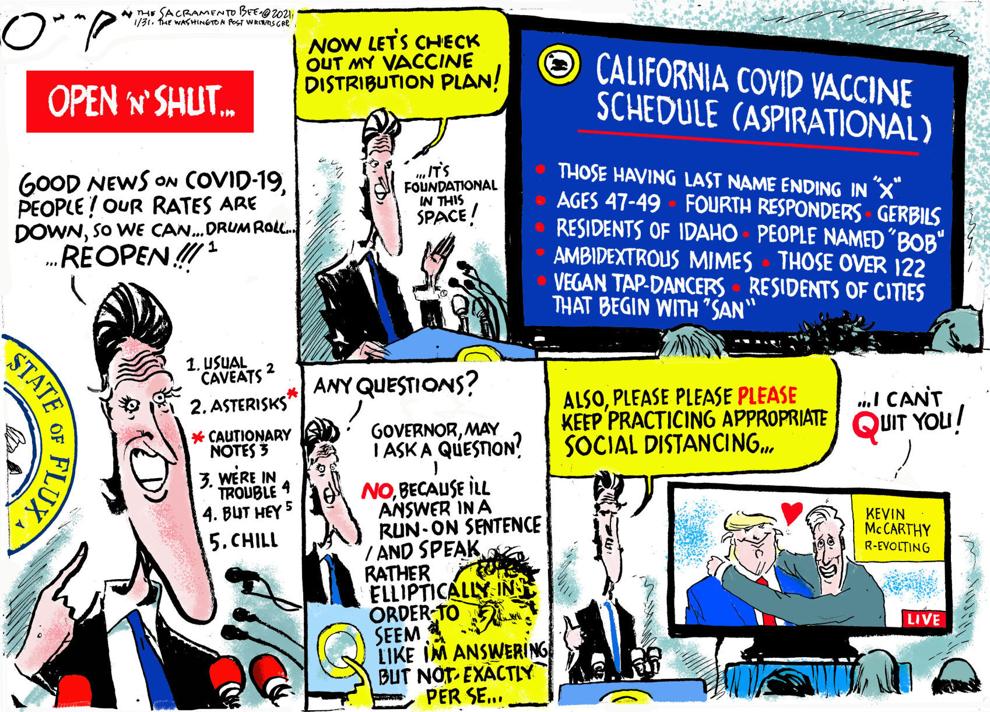 Lisa Benson cartoon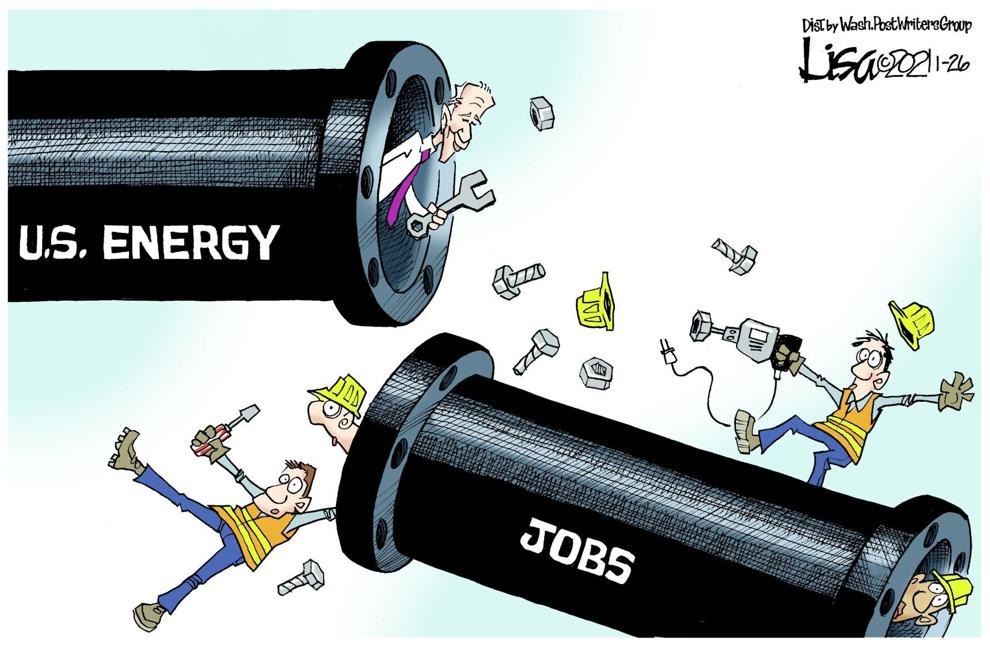 Lisa Benson cartoon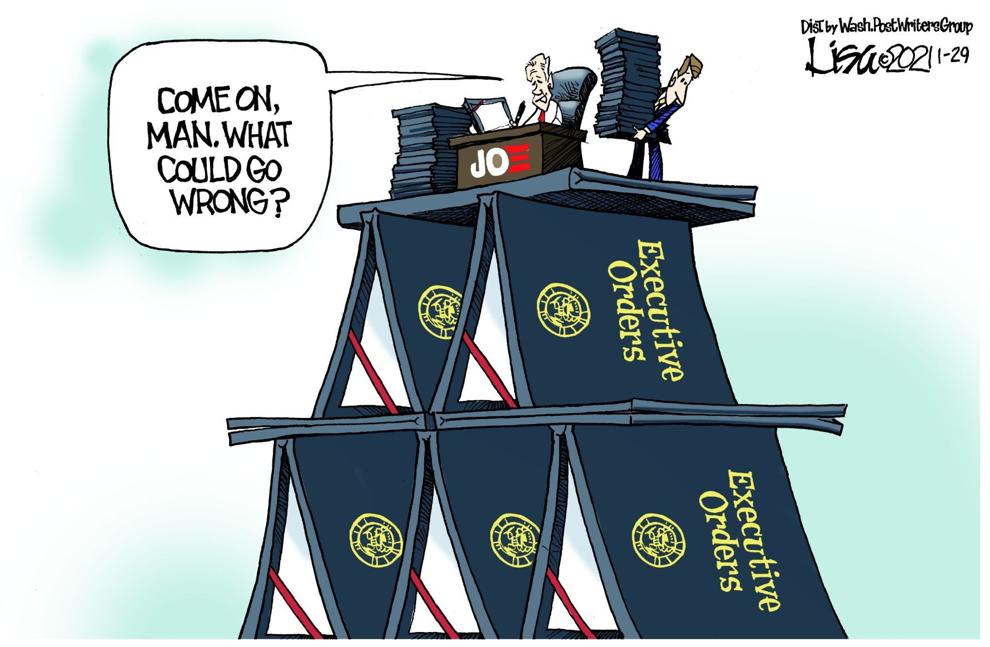 Mike Lester cartoon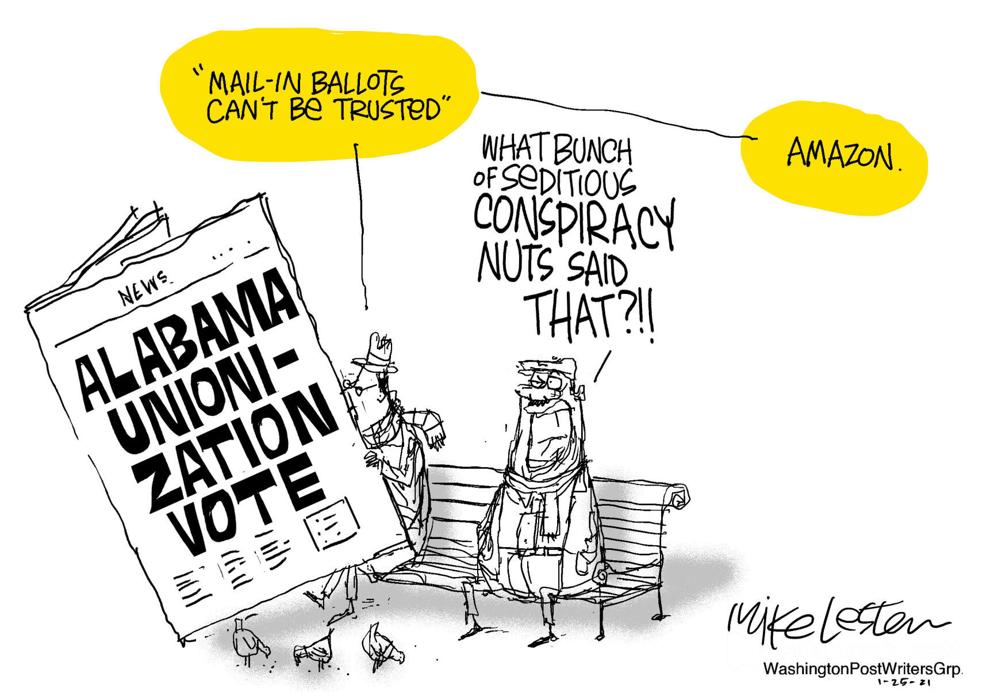 Mike Lester cartoon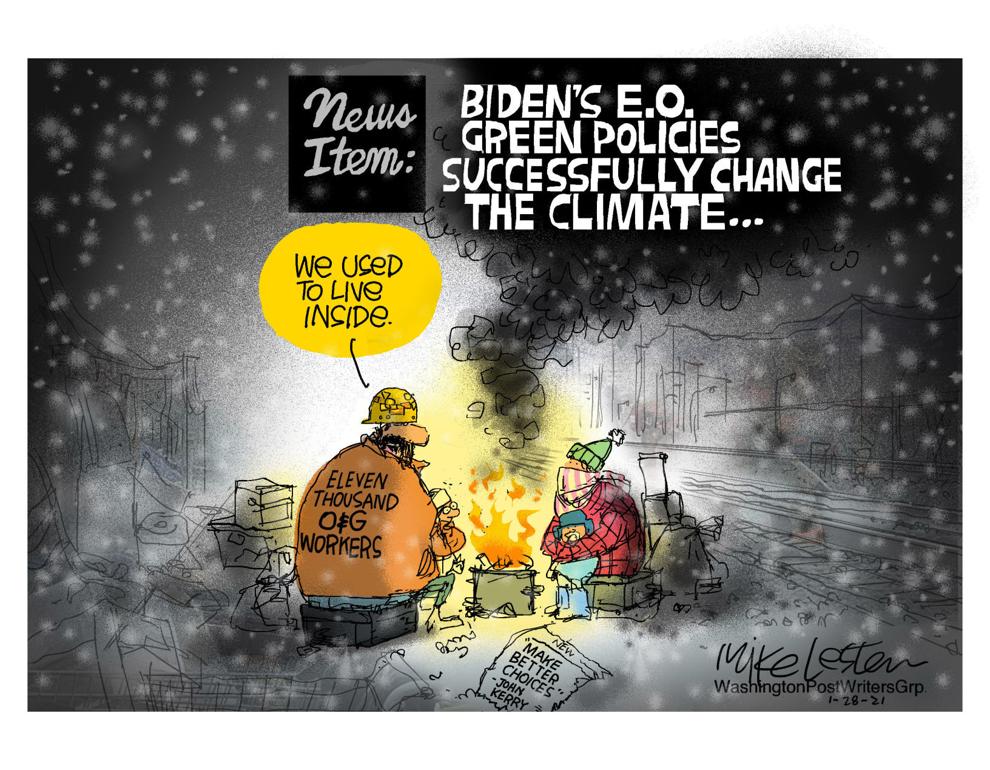 Signe Wilkinson cartoon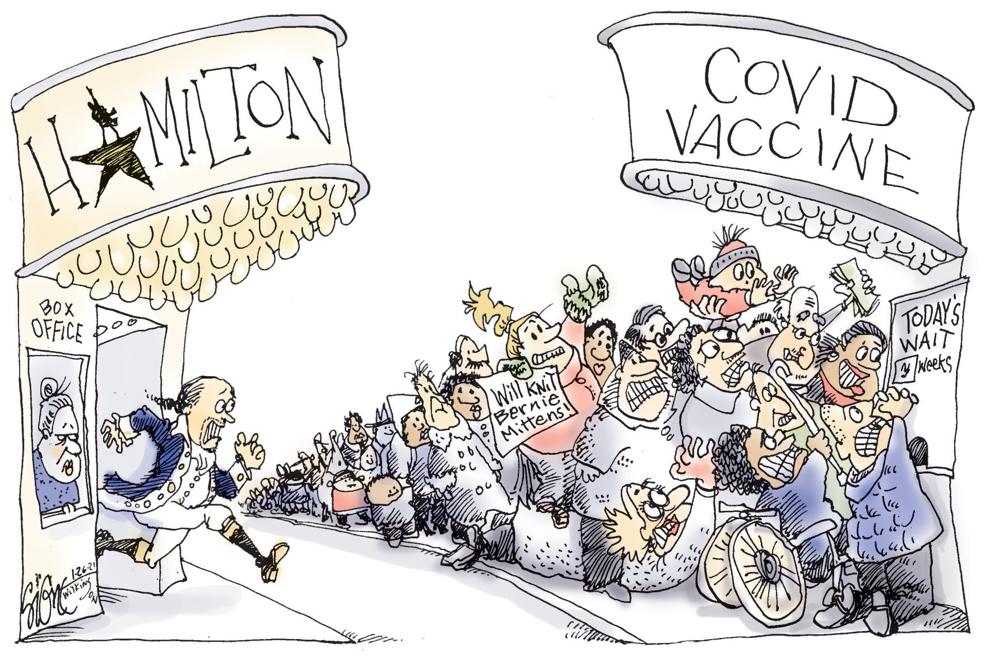 Signe Wilkinson cartoon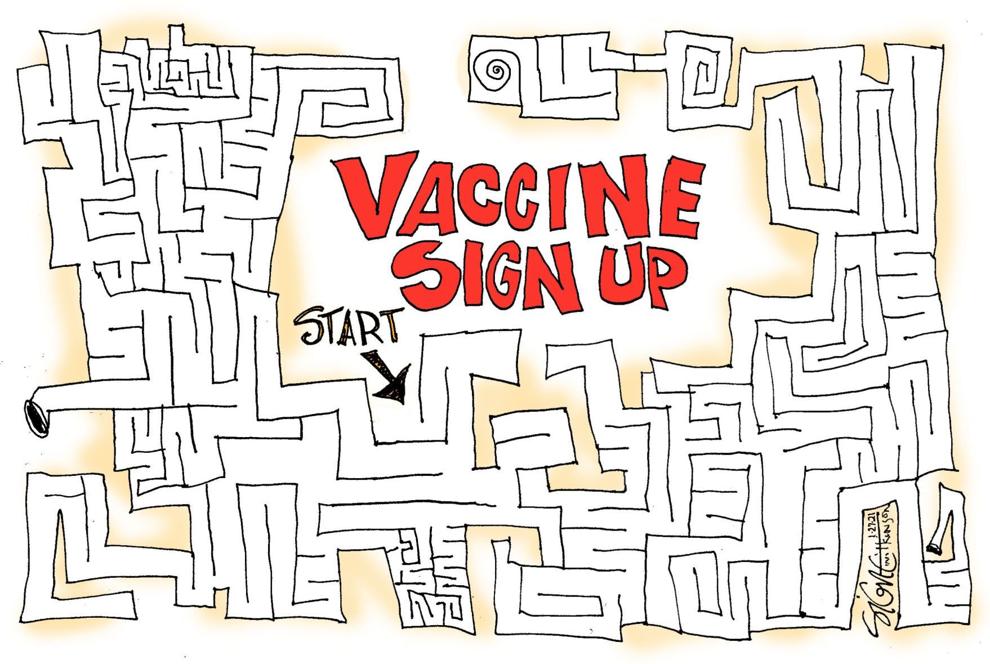 Tim Campbell Editorial Cartoons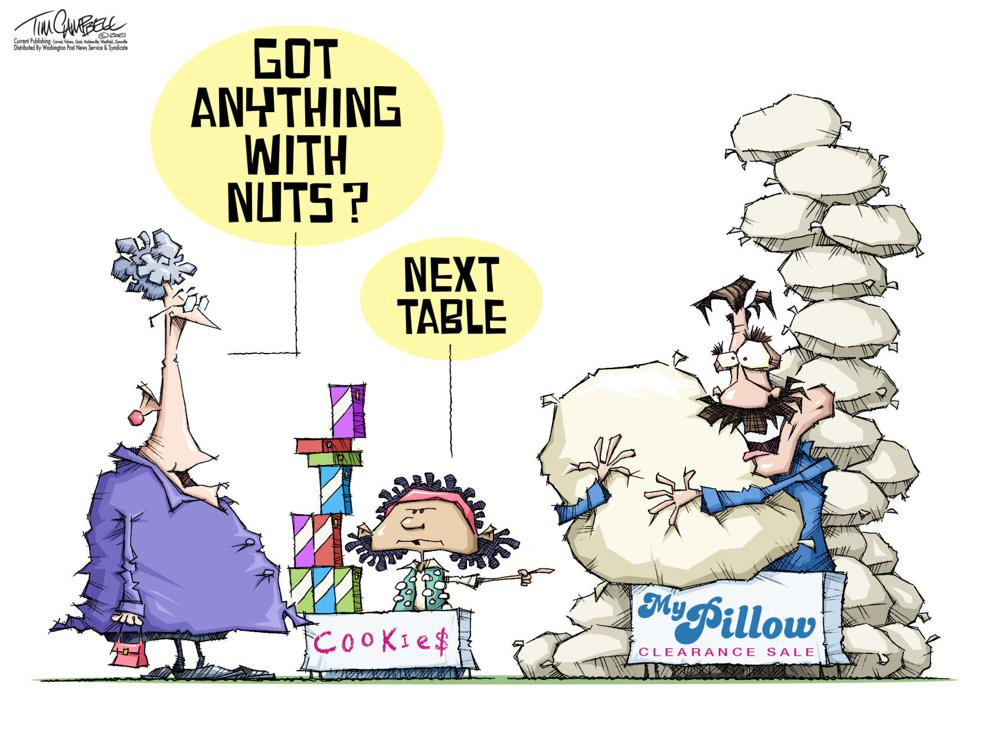 Tim Campbell Editorial Cartoons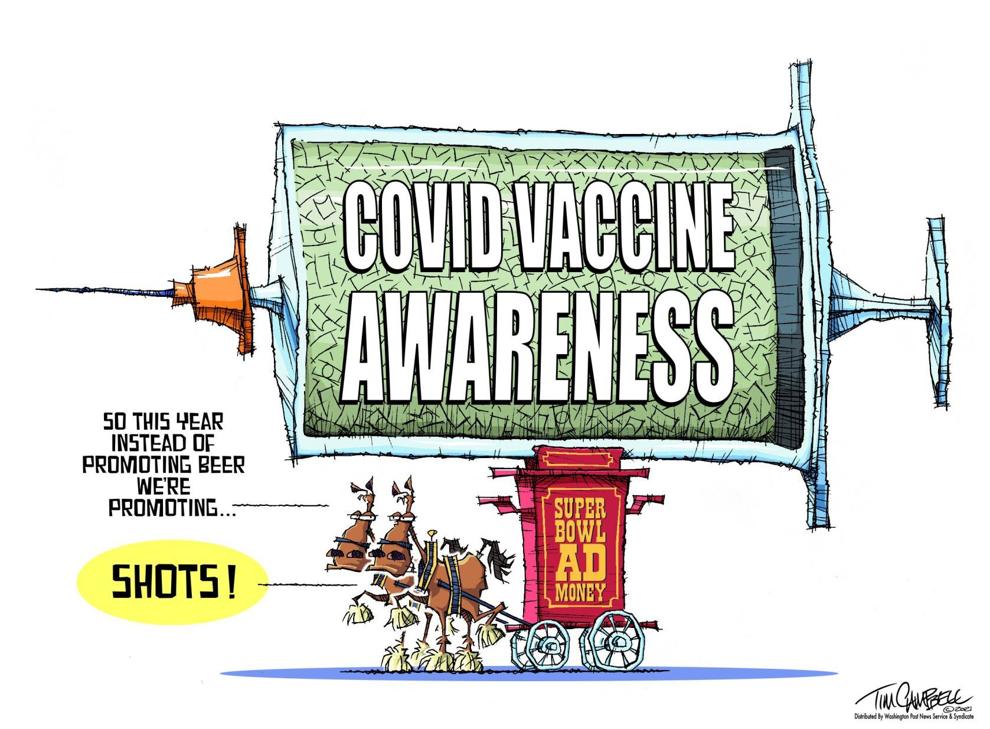 Tim Campbell Editorial Cartoons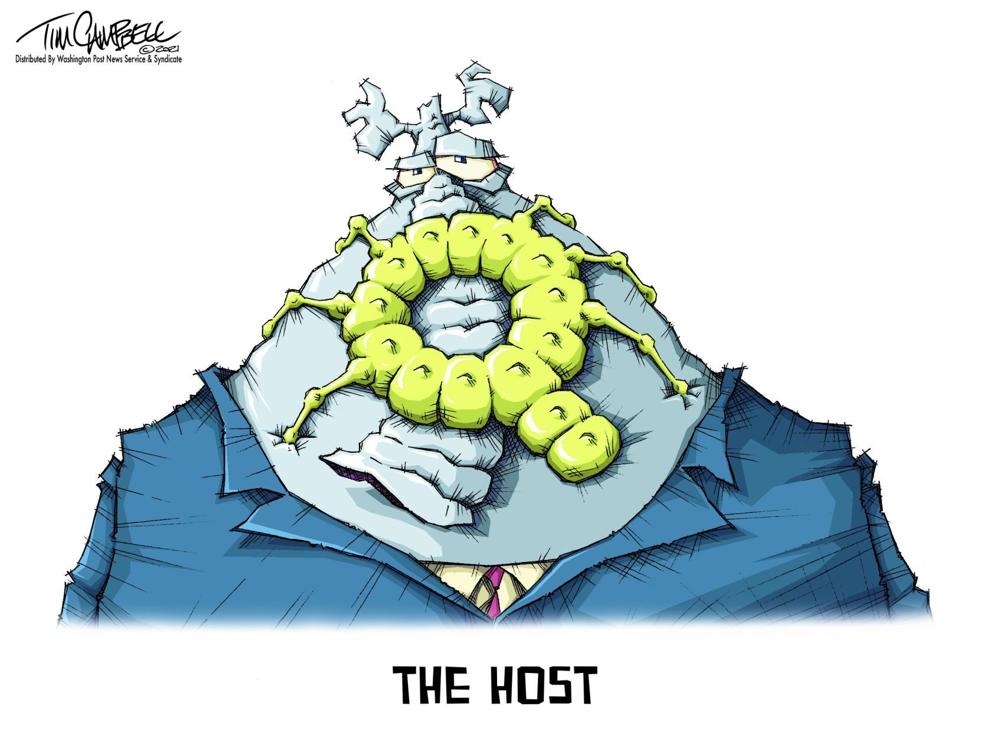 Clay Bennett cartoon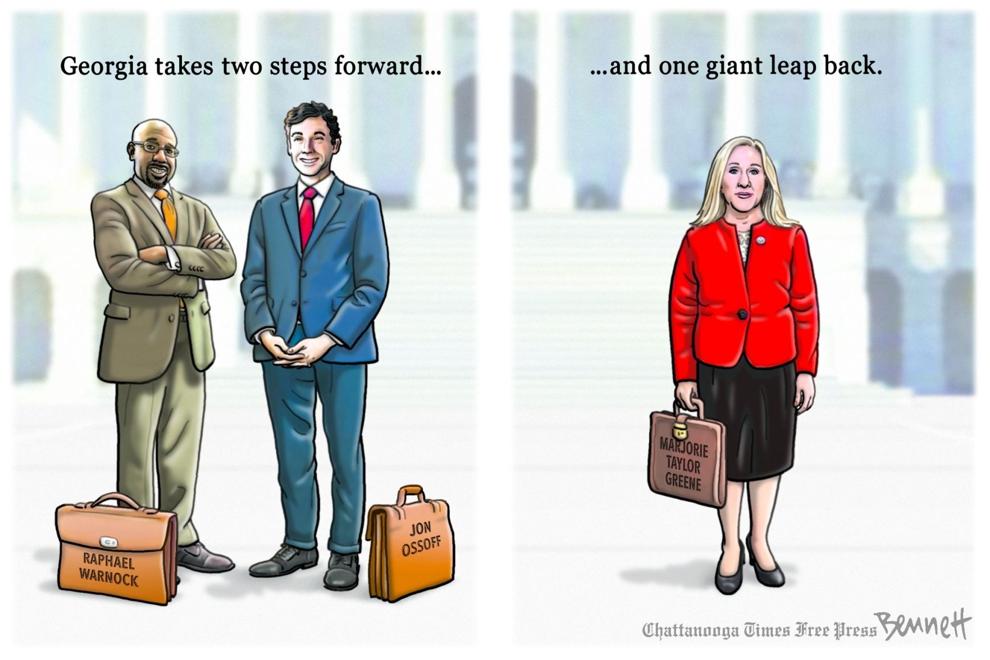 Dan Berger lives in Sonoma County, where he publishes "Vintage Experiences," a subscription-only wine newsletter. Write to him at winenut@gmail.com. He is also co-host of California Wine Country with Steve Jaxon on KSRO Radio, 1350 AM.