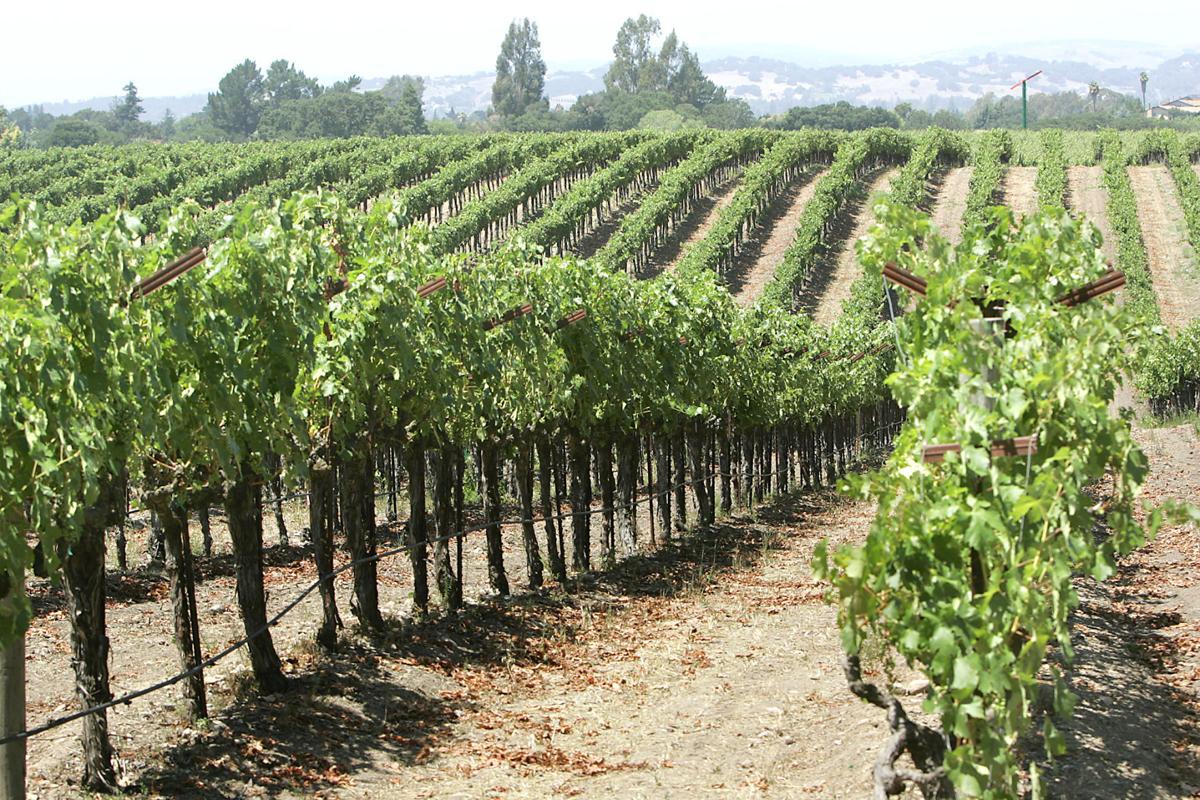 About a year ago, I read a report that said 2015 was a year in which Mother Nature smiled on the grapes in Italy's Brunello di Montalcino district.
Brunello is one of Italy's greatest red wines. The top producers' bottles can easily improve for 15 to 20 years. If what I've read is correct, it means that on a 10-point scale, the quality of the Brunello district's 2015 wines would appear on a vintage chart as a 10. The implication is that every wine made there that year was exemplary.
About the same time, I saw another report that said roughly the same thing about 2015 in the northern Rhône Valley – another vintage that permitted the making wines of superb wines.
Last week, a third source wrote similarly about the red wines of Tuscany from 2016. Again, the implication was that in that year, all Super Tuscan reds Sangiovese/Cabernet Sauvignon blends were terrific.
Is it true that every wine in those three districts from those years was a classic? That depends on many issues, such as the wine making going smoothly, which it almost never does.
Whenever I hear that a vintage was exceptional, or even horrendous, my eyes glaze over. The accuracy of all such generalizations is about as precise as a horoscope. How much you believe relates more to factors beyond the scope of science. Weather is only one aspect in the making of wine.
A rainy year usually implies hardships – but not always. Bad things often happen after a prolonged heat wave or a drought, or both — but not always. "Perfect" weather conditions? Define 'perfect.' Broad generalizations about anything are fraught with pitfalls. Including this one!
For a decade, I created the California sections of two vintage charts for different international wine organizations. No matter how diligently I researched, my task always was hopelessly problematic. Trying to put a single number on the quality of a vintage covering large wine regions is fraught with generalizations that obviate usefulness.
Not only is any form of accuracy impossible, but the meaning of a number like 6 out of 10 implies that few people made anything great – but there are always more exceptions than truths. In vintages rated 6, some people make great wine, others make swill. The same thing happens with vintages rated 10.
The last truly awful vintage in Northern California by all accounts was 1972. As for great vintages? Take yer pick.
Some houses make good wine year after year, even in poor vintages. Thirty-odd years ago, I learned that some producers are so reliable they almost never make poor wines. Domaine Dujac in Burgundy is a great house, always making superb red wines, even in poor vintages.
Writing about the California wine industry since the mid-1970s, I have seen many great wines produced in supposedly "poor" years. And I've seen a lot of average wines made in supposedly great vintages.
Many tradition-bound wine writers loved the 1994 Napa Valley Cabernets. And many good ones were produced. But some were best consumed young; aging them for just a few years failed. By contrast, the 1995 Cabs were often disparaged as lighter, implying they wouldn't age. But I adored most of them. To this day, 25 years later, I consider them to be truly underrated.
One of the most misunderstood vintages of all time is the exalted 1982 in Bordeaux. Ask any wine lover to rate 1982 red Bordeaux wines on a 10-point scale and almost everyone would say the year was a 10 out of 10. Every vintage chart I have ever seen agrees. The accolades are almost universal. To most people, it was a perfect year. But was it?
I've had a many 1982 Bordeaux that were dreadful. But if the vintage was a 10, how could that be? It couldn't have been the vintage, so say the charts. And almost all of the Classified Growth Bordeaux I have had were very good.
In truth, 1982 was a potentially disastrous vintage. It was a hot year, which usually is good, but about the time everyone began harvesting, temperature levels rose outrageously. By the time grapes were being delivered to winery cellars for crushing, they were already well above 80 degrees.
Hot grapes can make terrible wine unless winemakers act quickly. Most well-funded (i.e., Classified Growth) wineries had the ability to deal with the heat. But smaller, humble wineries couldn't cool the grape juice. Many were trapped.
As a result, some fermentations took off like rocket ships, and volatility developed. Some underfunded houses made poor wines in 1982. Wealthy producers' wines were highly praised.
I learned the truth about 1982 in 1985, just as the 1982s were being released. Several Bordeaux owners told me they used dry ice and/or other cooling techniques to the chill grape juice before they permitted fermentations to begin.
"We barely escaped disaster," said one British-born regisseur of a major house.
Many of the wines ended up with higher alcohols than prior vintages, making the 1982 wine most unBordeaux-like. But the best houses' 1982 wines were loved in the United States. However, the majority of 1982s, including many of the (cheaper) Cru Bourgeois wines that I tasted, weren't very pleasing. For them, 1982 was a tough year.
There are always drawbacks in declaring the quality of a vintage before the release of the wines. Wine is a living product, and early views are like trying to assess the chances of your 9-year-old niece becoming a heart surgeon. A lot wishful thinking and good fortune are involved.
It's obvious that the comments of any producer should be put under a microscope. When you hear, "This is the best wine I ever made," what's never added is, "and I have a lot of it to sell. Ask me after I sell out."
Moreover, the quality of a vintage can be based on several factors, some of which have utterly no meaning to consumers. Oh, the stories I could tell!
Other queries to ask: Are these wines delicious now? If so, how will they age? It's difficult to make wines that taste great when young and also have the potential to age for 20 years.
Did the price go up from the prior vintage? How does the volume produced compare with the prior vintage?
Moreover, vintage assessments occasionally are made based on scant data. Napa Cabernets in 1997 were rated as excellent. Some were. By contrast, the lighter 1998 Cabs were rated as "serviceable." Meaning they were OK to drink, but they wouldn't age well at all.
Reality check: Many 1997 Cabernets lacked the acidity to age well, but many 1998s aged a lot better than most reviewers initially thought.
One thing vintage charts may do is alert buyers to the general conditions of a vintage, which could be helpful in making purchasing decisions.
In 2018, for instance, most of Northern California experienced a season without dramatic temperature swings. Although Napa had some hot days in early August, most everyone enjoyed cool days leading into harvest, meaning acids were strong.
As for assessing quality by a single overall chart number, it's always a wild guess and never looks at individual instances. How each producer dealt with unique issues on a case-by-case basis is never captured on a chart.
As goes the old saying, there are no great wines, only great bottles of wine.
Wine of the Week: 2019 Rodney Strong Rosé of Pinot Noir, Russian River Valley ($25): The dramatic strawberry-scented fruit of Pinot Noir is on full display in this delightful patio sipper that's dry but still succulent. There's a faint red-wine taste in the finish, but winemaker Justin Seidenfeld avoided any tannins by giving the wine a superb structure. May be found in many locations under $20.
Whenever I hear that a vintage was exceptional, or even horrendous, my eyes glaze over. The accuracy of all such generalizations is about as precise as a horoscope.
Dan Berger lives in Sonoma County, where he publishes "Vintage Experiences," a subscription-only wine newsletter. Write to him at winenut@gmail.com. He is also co-host of California Wine Country with Steve Jaxon on KSRO Radio, 1350 AM.