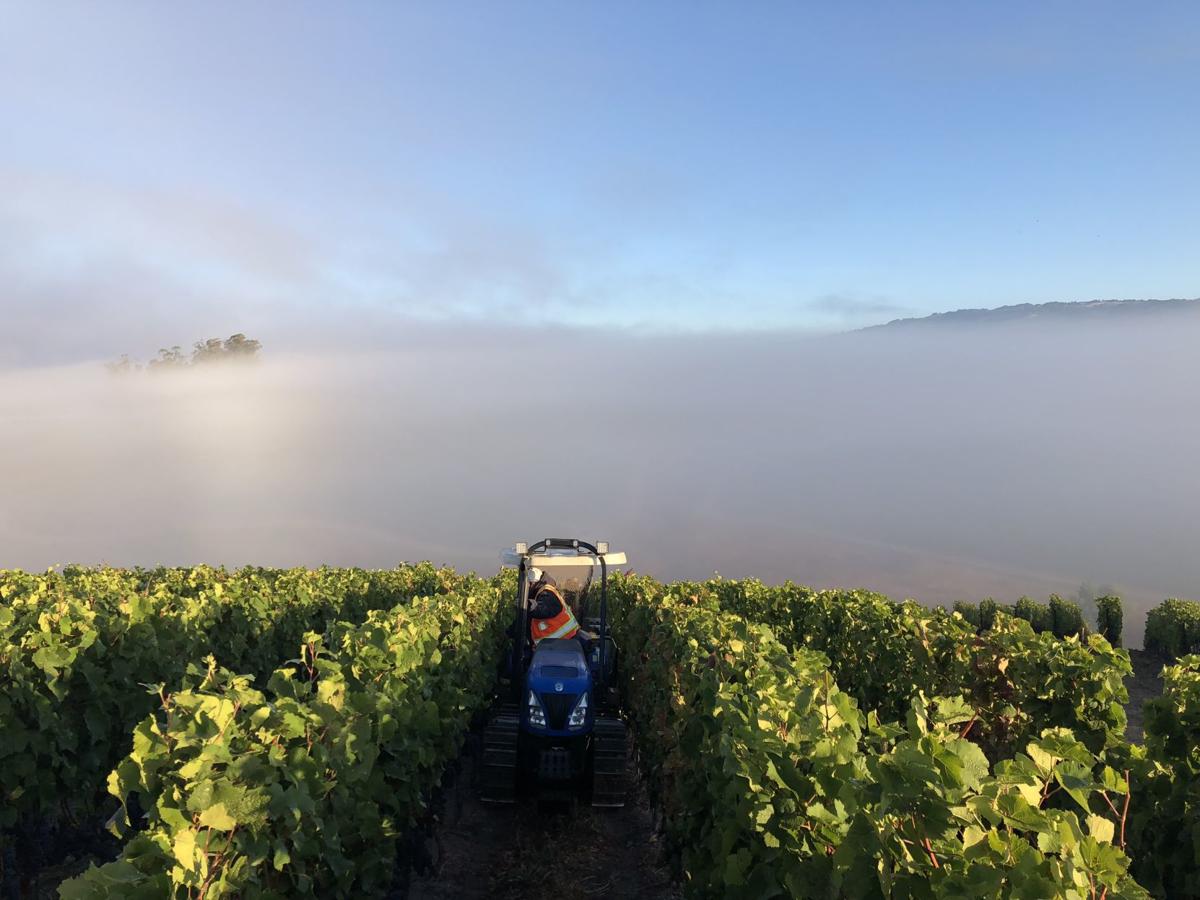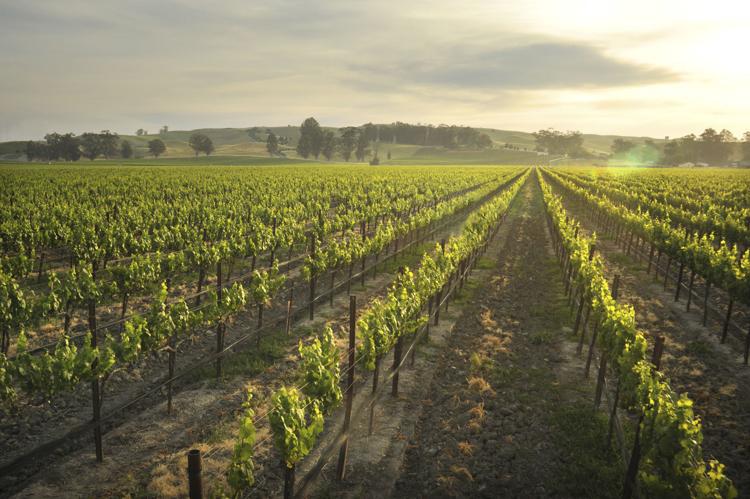 In terms of widely accepted quality, a tiny number of the world's wine regions are well ahead of the rest.
To name the most obvious, there's Bordeaux (red blends), Napa (Cabernet), Barolo (Nebbiolo), Rhône Velley (Syrah), Chianti (Sangiovese), Germany (Riesling), Barossa (Shiraz), and Marlborough (Sauvignon Blanc).
And true wine lovers would say that for Pinot Noir and Chardonnay, the quality pinnacle is Burgundy. They'd say no one else is even close. Burgundy's preeminence with those two grapes is such that some believe there's no region even in second place.
Burgundophiles argue that no other area has the unique combination of soil and cool climates (terroir) to compete with Burgundy's exclusive sub-regions.
Only there, they say, could you create a Batard Montrachet and a Chablis that represent the farthest ends of the Chardonnay spectrum, yet each sets a world standard for ultimate quality. Or that no other place can make young Pinot Noirs with such glorious fruit that can also transmogrify into elixirs of utter greatness after decades of cellar-aging.
A few regions have potential, they'd reluctantly admit. Parts of California and Oregon have recently proven capable competitors with the two Burgundian grapes.
Early on, we saw potential in the Santa Cruz and Gavilan mountains, then in Carneros, then Oregon's Willamette Valley, then Santa Barbara, then Russian River Valley.
And today there is a new area that may even capture the hearts of some Burgundy lovers. Sure, Burgundian backers may guffaw, but they should look at this new region, the Petaluma Gap.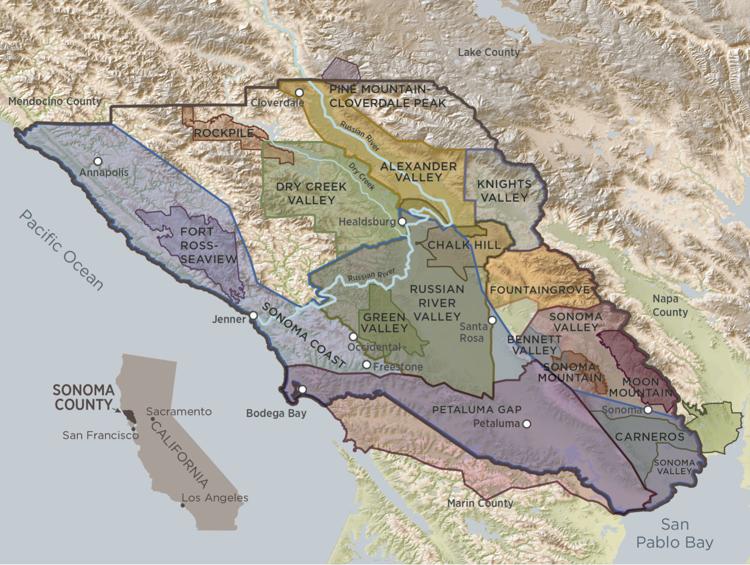 It's a serious player. At this early stage, even before the name has been widely recognized, the word is out locally, and demand for the best wines of the area is high. And prices are rising.
The Gap is the first major subset of the amorphous Sonoma Coast, an area that has always proven to be problematic as a marketing tool. For decades, the ill-formed Sonoma Coast area looked on maps like an oil spill.
Approved 2½ years ago as an official American Viticultural Area, the much smaller Petaluma Gap has only 4,000 acres of vines, almost all of it either Chardonnay or Pinot.
It's so new, a few wines from the Gap remain on store shelves still designated with the far vaguer name Sonoma Coast. But Pinot-makers long have known of the Gap, though it may be years before its real meaning is broadly understood.
Insiders have known of the importance of the Petaluma Gap for a decade or more. It now is another providential place where the world's two most important cool-climate grapes can reliably make world-class wines — even if Burgundophiles deny it.
(As mentioned here recently, some areas of New Zealand also now challenge Burgundy's once untouched supremacy.)
Until the Gap gained AVA status, one of the nation's preeminent Chardonnay and Pinot capitals was the widely recognized Russian River Valley. Its worldwide reputation for greatness has been evident for four decades.
Its 1,400 acres of vines includes numerous small, prestigious vineyards that make unique bottlings commanding up to and over triple digits.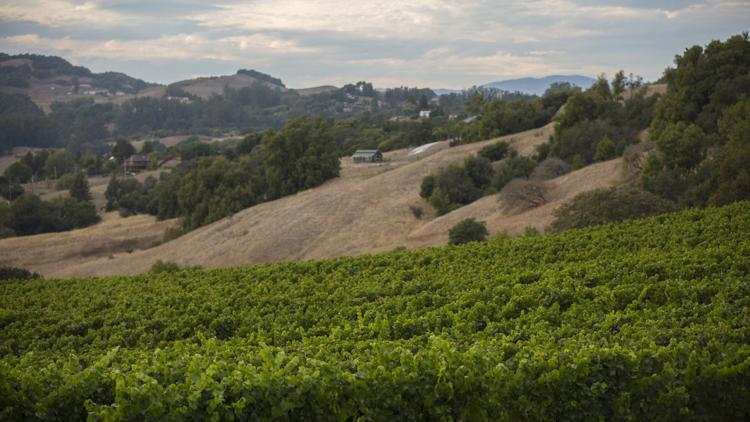 The main feature of Russian River Valley is its persistent fog. The Gap's driving signature is wind, which help dissipate fog. Both areas deal with these climatological features to benefit the wines. Winemakers in each region face similar ripening struggles. Neither area is guaranteed it will happen ideally.
"As a single-climate zone, the defining climactic feature [of the Gap] is really the wind," said Rob Harris, vineyard manager for one of the largest vineyard properties in the AVA, the widely respected Gap's Crown, owned by Price Family Vineyards.
"But not just cold air [coming in from the Pacific through a gap in the hills], but also the exit of that air through San Pablo Bay."
I've driven this wind tunnel over the last 34 years. I view it as a boomerang-shaped air funnel that invades from the Pacific at its namesake city, heads northeast toward Sonoma Mountain, then makes a sharp right turn at the peak as it heads south toward the bay.
"The air is constantly, moving," said Harris. "That brings the temperatures down so the hottest periods are of short duration. In the summer it may get to 100 in Penngrove, but that temperature may last only two or three hours, not the seven hours in other regions."
Gap's Crown Vineyard's 138 acres are planted with Chardonnay and Pinot. Some of it is used by owner William Price III's for his Three Sticks brand. The vineyard also sells to well over two dozen other wineries, notably Trombetta, Black Kite, and iconic Kosta Browne.
Scott Welch, manager for Jackson Family's 330 acres of vineyards in the Petaluma Gap, said one great benefit of farming in a windy spot is the early bud-break, which creates a longer growing season.
"It's slightly cooler than Sonoma Valley, so it's a longer season," Welch said. "Later in the year, the wind closes the stomates (leaf pores), which slows the ripening, so we get thicker-skinned Pinot Noir, so the fruit is dark and opulent."
In some ways, he said, "It's night and day compared with the cooler regions of Russian River."
He added, "Another exciting thing is that the vines are relatively young, so over the next five years, we'll be finding their balance points."
Challengingly, most of Jackson's Gap plantings are close-spaced – some 2,000 vines per acre! So each vine is asked to produce a tiny amount of fruit, allowing for more careful fruit selection. But such farming is expensive.
Recently, Jackson Family began re-naming some of its Sonoma Coast wines with the Petaluma Gap AVA. One wine to seek is a superb bottling called Cloud Landing.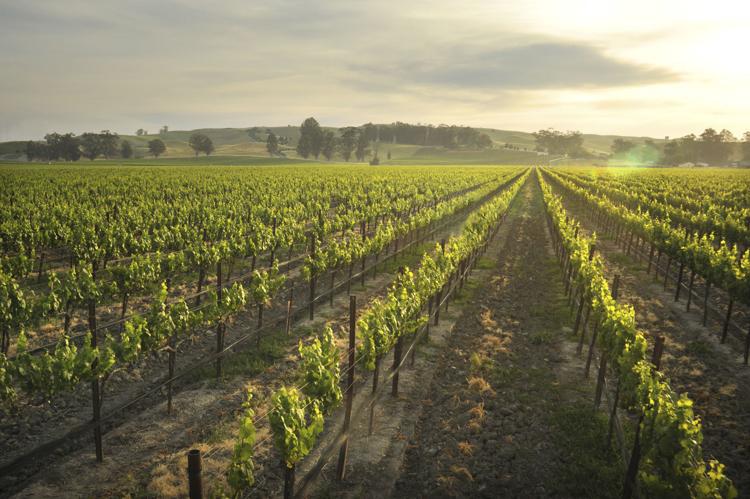 Rodney Strong Vineyards is yet another longtime producer who believes in the Gap. It is developing a 135-acre Gap vineyard called Blue Wing.
Gap wines appear to be slightly more homogenous than the larger Russian River with its diversity. The sub-regions of Russian River are divided into three lateral zones, the most northerly butting up to some warm areas. Purists say that area probably ought to carry a different name.
Several winemakers who farm in Russian River or buy fruit from many areas say it probably has five or six different climate zones.
The coldest is at the south, hard by the town of Freestone, not far from windy Bodega Bay. Freestone wines vary with the vintages. Winemaker Dan Goldfield's (Dutton Goldfield) Pinot from Freestone Hill is one of the signature wines of the Russian River Valley.
(The only Gap fruit Goldfield gets each year is Riesling from Mark Pasternak's Marin County property for a bone-dry wine, $30.)
The Gap's Crown vineyard is large enough to make a broad impact. Among the most significant wines from it are those from Three Sticks, made by brilliant winemaker Bob Cabral, formerly at Russian River's iconic Pinot brand, Williams Selyem.
Yet another superb Gap Pinot is from Black Kite, Donald and Maureen Green's prestigious brand made by longtime star winemaker Jeff Gaffner.
Such is the rapid acknowledgement of Petaluma Gap as a Pinot Noir superstar vineyard that almost all of the top Pinots from there will be $50 or more. A few will be much pricier.
Further details on Petaluma Gap wines in a few weeks.
Wine of the Week: 2017 Rodney Strong Pinot Noir, Petaluma Gap, "Blue Wing Vineyard" ($30): Klein Family has planted a vineyard at the cold southern end of Gap. Winemaker Justin Seidenfeld did an excellent job with these young vines, using a low-oak aging regime. The 2017 has attractive blueberry aromas and rich, deep-set mid-palate. Best decanted for two hours. Good value. I suspect succeeding vintages will be released at a higher price.
Dan Berger lives in Sonoma County, where he publishes "Vintage Experiences," a subscription-only wine newsletter. Write to him at winenut@gmail.com. He is also co-host of California Wine Country with Steve Jaxon on KSRO Radio, 1350 AM.
Be the first to know
Get local news delivered to your inbox!