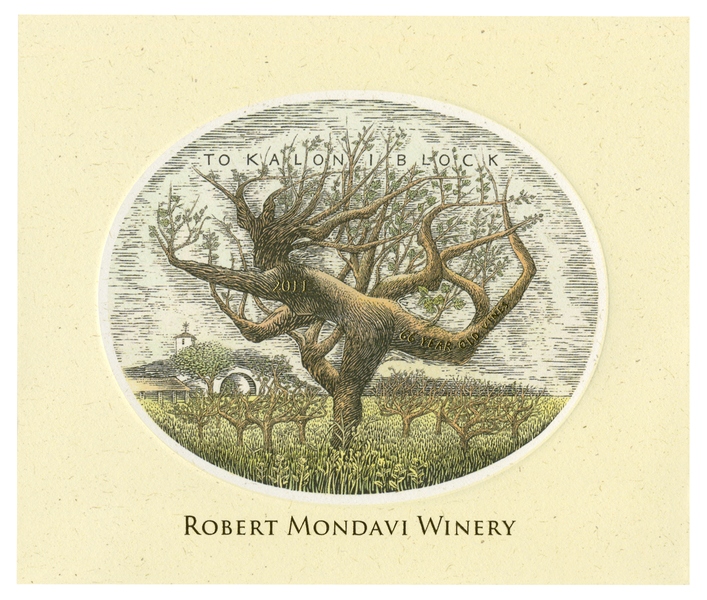 The history of the Napa Valley unquestionably centers on its affection for Cabernet Sauvignon — the number of exalted classic (and expensive) wines it makes, that wine's historic longevity in the cellar, the honors it's received, and its impact in the world of luxury brands,
But the Napa Valley is anything but a one-note samba, single-wine success story. Napa promoters say correctly that the region also makes many other great wines, most of which are never widely acknowledged for their world-class status.
Beyond superb Cabernet Francs, Merlots, Zinfandels, Petite Sirahs, Rieslings, and a dozen other grape varieties, Napa's almost totally inconspicuous star wine is Sauvignon Blanc, one of the two parents of CS.
SB is a wine that has, for most of the last century, been widely misunderstood and surely is an afterthought by most visitors who visit the valley.
After a 1976 blind tasting in Paris proved that Napa Cab could hold its own against the best in the world, anyone who was growing anything other than Cab was encouraged to pull it out and replace it with Cabernet. It was almost a guarantee of financial success. And it happened widely.
But not everyone wished to turn Napa into a Cab-only culture. One of those who had other ideas was Robert Mondavi, a visionary Napa pioneer.
In 1966, Mondavi acquired a large vineyard in the heart of Oakville, a site called To Kalon, which had originally been owned by Napa wine lover Martin Stelling, who acquired the property in 1943.
Inside To Kalon was a five-acre parcel that Stelling planted to Sauvignon Blanc in 1945. This small tract of gnarled, mostly head-pruned vines yielded fruit of an exotic nature that years later Mondavi believed had potential greatness.
However, at the time of the winery's founding in 1966, the phrase Sauvignon Blanc was widely disparaged by many Americans. To them, it was a white wine with no noble roots.
Chardonnay, by contrast, was already a brilliant success as the white grape of Burgundy, exalted as the grape that made the great Montrachets of France.
Mondavi sought to move Sauvignon Blanc toward a more favorable image. He saw the Loire Valley's almost unknown Blanc Fumé as a model for his To Kalon vines.
Several eastern Loire houses had gained local fame, including the estimable house of Patrick de Ladoucette, whose Pouilly Fumé has been produced since 1787. So Mondavi asked the U.S. government for permission to call his version of Sauvignon Blanc "Fumé Blanc."
The U.S. government, perhaps to avoid consumer confusion with the Loire version, told Mondavi he could use that designation but had to add the phrase "Dry Sauvignon Blanc."
Even though the Oakville site of that small vineyard could have made exceptional Cabernet, Mondavi was in love with his distinctive white wine. He never considered converting it to Cabernet. Nor, to its credit, did Constellation Brands, which acquired Mondavi 14 years ago in a deal valued at more than $1 billion.
The To Kalon vineyard has long been the source of several different Sauvignon Blancs that Mondavi now produces. Today the company makes five different SBs, each of them different, from several different SB plantings.
The smallest production off To Kalon's small plot of soil is called I-Block. (The company uses unromantic letters to designate each distinctive block.) It is 100% Sauvignon Blanc.
I have adored Mondavi's I-Block SB ever since I first tasted it decades ago, mainly because it remains true to Mondavi's original dream of elevating this special fruit into a classic.
The longtime director of winemaking for the company, Genevieve Janssens, has a special love for this wine, of which rarely more than 200 cases are produced annually.
"The I-Block Sauvignon Blanc is a real expression of To Kalon with its herbal elements, expressed like fennel, white peach/stone fruit," she said.
To capture the delicate nature of the fruit "you have to pick (grapes) not too early and not too late, to reflect the terroir and allow the fruit to show elegance. It is usually distinctive and vibrant. I like to decant it just before we serve it because there is no oxygen during production."
It's expensive to make I-Block, she said, partially because it's a vineyard that yields tiny amounts of fruit off unirrigated vines, which must be hand-harvested. Some vines have had to be replaced over the decades, so younger vines (5 years old) must be picked earlier.
Then because the ancient vines ripen unevenly, crews go through the vineyard four additional times (!) to harvest only ripe grapes — an expensive process
Each I-Block thus reflects the vintage more than wines of larger blends.
One of the great white wines made in this country, I-Block bottlings carry a handsome label with a drawing of one of its head-pruned vines. The 2016 vintage of this wine has just been released at $90 a bottle. Only 201 cases were made. As with most of the Ladoucette wines, it will reward another 6-10 years of cellaring.
To enjoy this wine now, I would decant it at least two hours before serving. (An already-opened bottle was still improving the following day!).
Serve it no colder than 55°. Any colder than that runs the risk of missing some of the subtle nuances of fruit buried in it.
For wine geeks, this wine has a high 7.3 g/L acid and a low pH of 3.1. Its mid-palate richness comes from 14.5% alcohol. (Decades ago, the I-Block wines had lower alcohols and demanded some aging.)
Credit must go to Constellation for honoring Mondavi's vision and keeping this superb bit of Napa history alive.
Wine of the Week: 2018 Mondavi Fumé Blanc, Napa Valley ($24) — Another fine example of the Mondavi style of SB. This one has 13% Semillon for a bit more richness and 39% of the fruit is from To Kalon. I tried it side by side with the I-Block SB, and found traces of that wine in this one, though because it's two years younger, it lacks some of the complexity of its pricier cousin. Served cool, not cold, you get traces of guava, citrus, and chamomile tea and a mid-palate richness based on 14.5% alcohol, but excellent acidity and pH (6.5, 3.14). Easily found in many locations at less than $20.Better in 2-3 more years.
Be the first to know
Get local news delivered to your inbox!