Editor's note: Each week, Dan Dawson, aka Dan the Wine Man, peruses the story written by Napa Valley Register food writer Ken Morris (published in the Tuesday Food section) and then comes up with ideas for wines that make a match. Find Ken Morris' April 13 column with his recipes for strawberries at bit.ly/3tdYFrP.
I don't need to taste beefsteak to know it pairs nicely with Napa Cab. Ditto lobster and butter with luscious Chardonnay. I can do a hot-diggity good job joining most dishes to the right wine based on experience, not the experience, if you know what I mean. Then there's the out-of-the-ordinary food and wine pairing assignments. These are the ones that require tasting and testing.
Ken Morris' "Cooking For Comfort" column on April 13 celebrates strawberries, the California produce juggernaut now in the peak harvest season. Of course, strawberries are available year-round in our grocery stores, but the best strawberries, deep red head to toe and sweet as candy, are here now. Let's eat.
Support local news coverage and the people who report it by subscribing to the Napa Valley Register.
I prepared two of Ken's three strawberry recipes and popped open three wines to taste, enjoy and study. Emphasis on the enjoy. Before I set the table, here are some key takeaways. I'll call it the "if you remember just one thing today" section.
1. Ask Google "wines to pair with strawberries" and you'll be instructed to drink sweet. Demi-Sec, i.e. half-dry wines, still and sparkling Moscato, Rieslings with sweetness.
"Choose a wine that is sweeter than the fruit," is the rule of thumb. Makes sense and it does taste good, but I find it makes the wine taste even sweeter, and I find most of us "into wine" are looking to temper sweetness. If you're reading this, you are by definition into wine. I find a less-sweet strawberry, one with green shoulders, is a better match with, say, a Moscato d'Asti. Perky fruit acidity is an appealing contrast to a sweet wine.
2. Strawberries and Champagne, anyone?
The combination is a food and wine darling the world over. Two great tastes that taste great together and all that. I will gladly devour a bowl of ripe, organic strawberries as I share a bottle of any good Champagne.
Ask Dan The Wine Man, "what kind of Champagne?" and I'll get a little nerdy. Back to my previous point, instead of "sweeter the better," I like sparkling wines that are just a little, not a lot sweet. Demi-sec perhaps, if "not too sweet" is great. Many Brut Champagnes match nicely because they have sweetness without necessarily tasting sweet.
Ripe strawberries draw out the "sneaky sweet" and make your palate happy. A lot of Bruts fit this category, especially Brut Rosés. If you're not sure which sparkling wines qualify as "sneaky-sweet," ask your friendly wine merchant. He or she should be able to assist.
This Week's "Cooking For Comfort" recipes:
• Grilled Salmon with Strawberry Balsamic Relish
• Grilled Chicken Thighs with Strawberry Marinade
I pulled two wines from my wine fridge for the dinner: Beaujolais (Gamay) for the salmon and an old vine Grenache from Birichino Winery of Santa Cruz.
When I hear grilled salmon I think Pinot Noir. Wrap it up and put a bow on it. The strawberry balsamic relish with basil or mint (I have a mild mint in my yard that I used) adds a wrinkle to the perfect pairing.
In this case, Gamay can be even better with its matching flavors of strawberries and fresh green herbs. Strawberries make light red wines like Gamay taste darker and deeper, which is nice as you enjoy the salmon. Add to that Gamay's higher natural acidity to match the balsamic vinegar, which is what you want when pairing wine with acidic foods. I was so impressed with this pairing that I think all Beaujolais houses should make this a mandatory dish on their spring menu.
My favorite all-time California Gamay is from Byron Kosuge (koh-SOO-ghee), a Napa resident and a gentleman to his very soul. Made from Carneros Napa fruit, the B. Kosuge Gamay is "inspired by Cru Beaujolais but with a little new world generosity" in Byron's words.
The B. Kosuge Gamay, Carneros 2019 is available for $25/bottle at BKosugeWines.com. Free delivery/shipping on three or more bottles. Add his 2020 Rosé of Pinot Noir for $18 to your order. I guarantee you these two wines will make you happy, and pair the Gamay with Ken's grilled salmon recipe. Tell me how it goes.
The Grilled Chicken Thighs with Strawberry Balsamic Relish presents a unique challenge because it has a half cup of white wine vinegar in the marinade, which becomes the relish. Tangy in the best way, but does throw a wrench in the wine pairing plans, as it were.
As mentioned above, matching acid in the food and wine makes for happy taste buds, which is why super-crisp white wines pair well with salad vinaigrettes. It's a little different in this case with chicken and strawberries. I want a high acid red wine to look the vinegar-heavy sauce in the eye while still have the body to complement the marinated, grilled chicken thighs.
I couldn't get Grenache off my mind as I put this recipe together. Its #1 fruit flavor is strawberries, typically dusted with freshly cracked pepper. I drank the Birichino Grenache "Besson Vineyard, Old Vines" Central Coast 2018, which has all that along with a bright acid backbone. Great match, and at $25 a fine bargain.
This is available at K&L Wines in San Francisco. (I'm sorry for breaking my easily accessible rule on this one. It's worth the extra effort.) K&L will hold the wine until you can make it down to pick it up. Or have it shipped for a modest fee. Birichino Winery, located in Santa Cruz, has magnums available at Birichino.com. Hmmm, side of salmon from Osprey Seafood, a magnum of Grenache, a few friends and you've got the makings of something special.
Strawberry Shortcake? Look no further than our omnipotent sparkling wine house Mumm Napa. Get their Demi-Sec Sparkling Wine ($35), a delicious wine that deftly balances fruit, acid, and sweet. Make an appointment and head over to Mumm Napa for a tasting. Maybe you'll see me there. Mumm Napa patio is one of my favorite tasting spots in Napa Valley, and I can't wait to visit them once again.
Yours in all that is tasty.
Check out the week in cartoons
Tim Campbell cartoon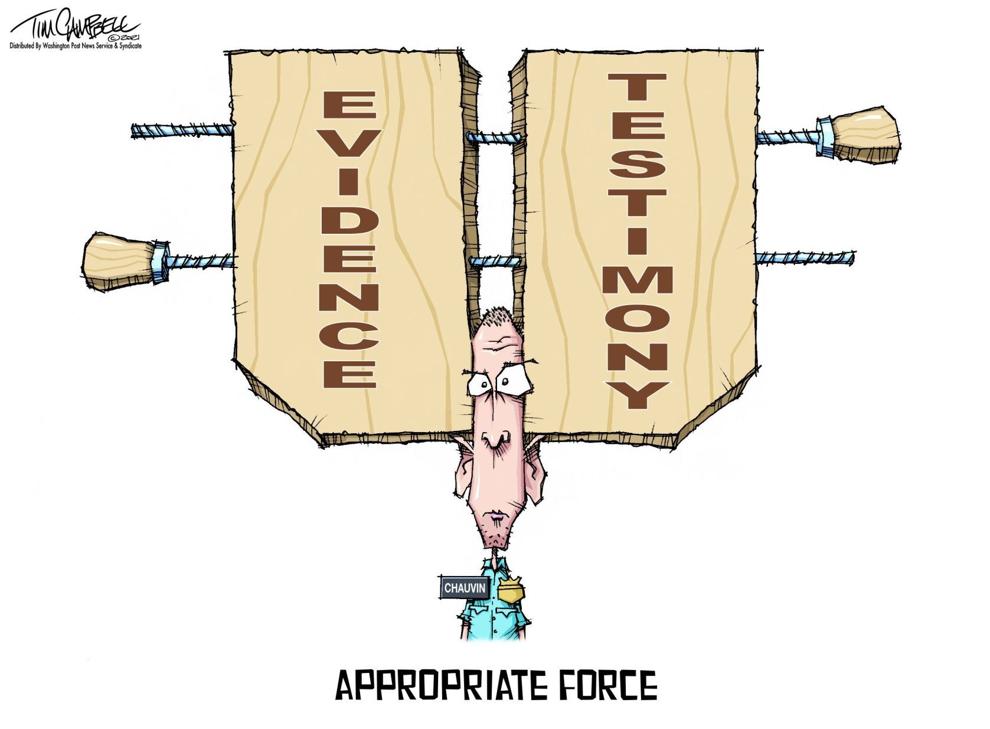 Clay Bennett cartoons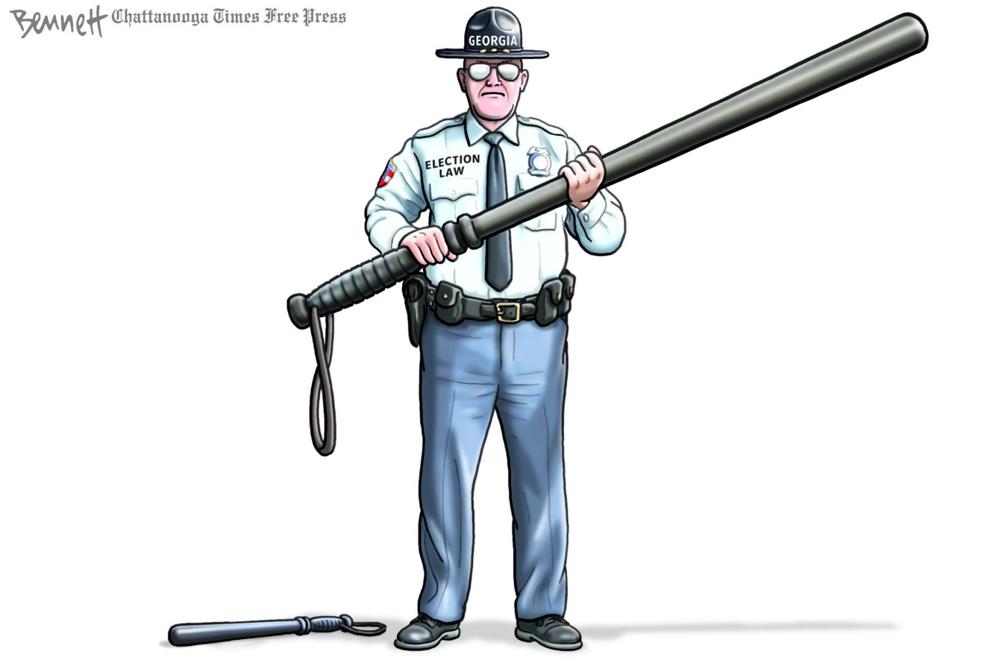 Clay Bennett cartoons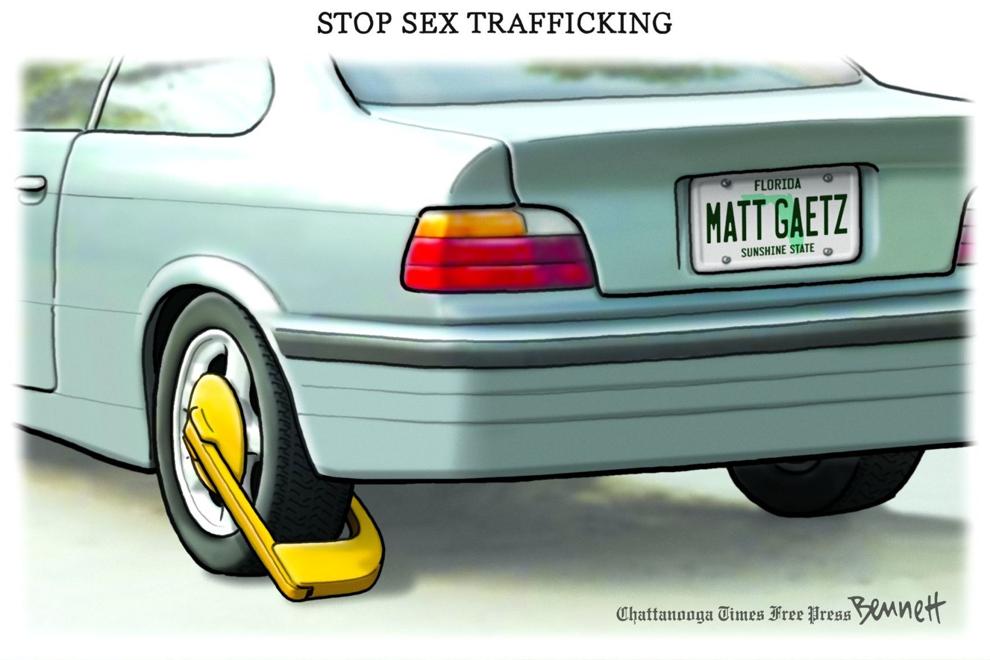 Clay Bennett cartoons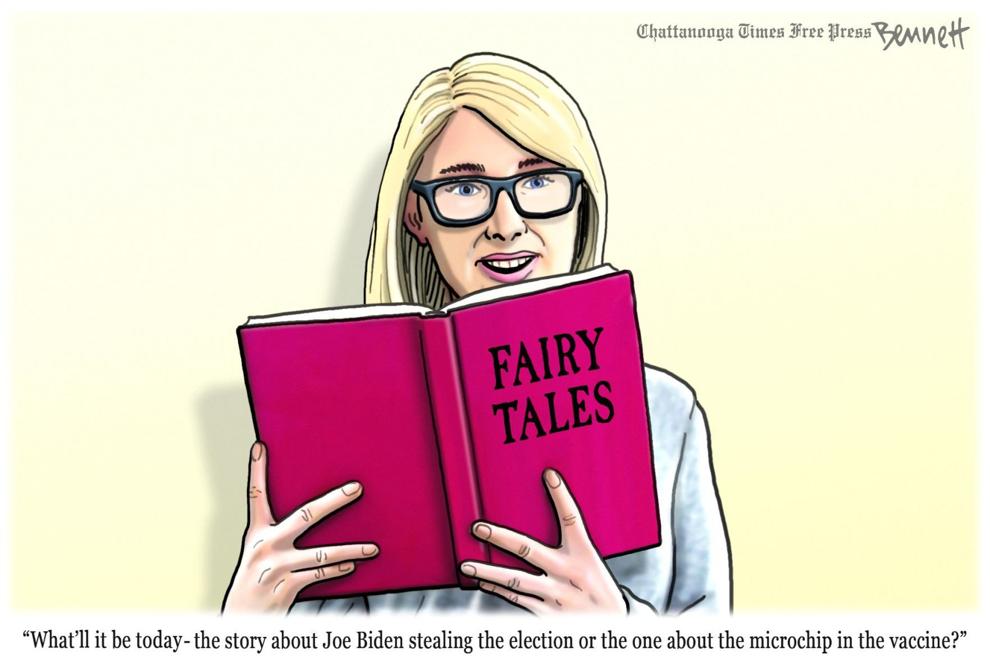 Clay Bennett cartoons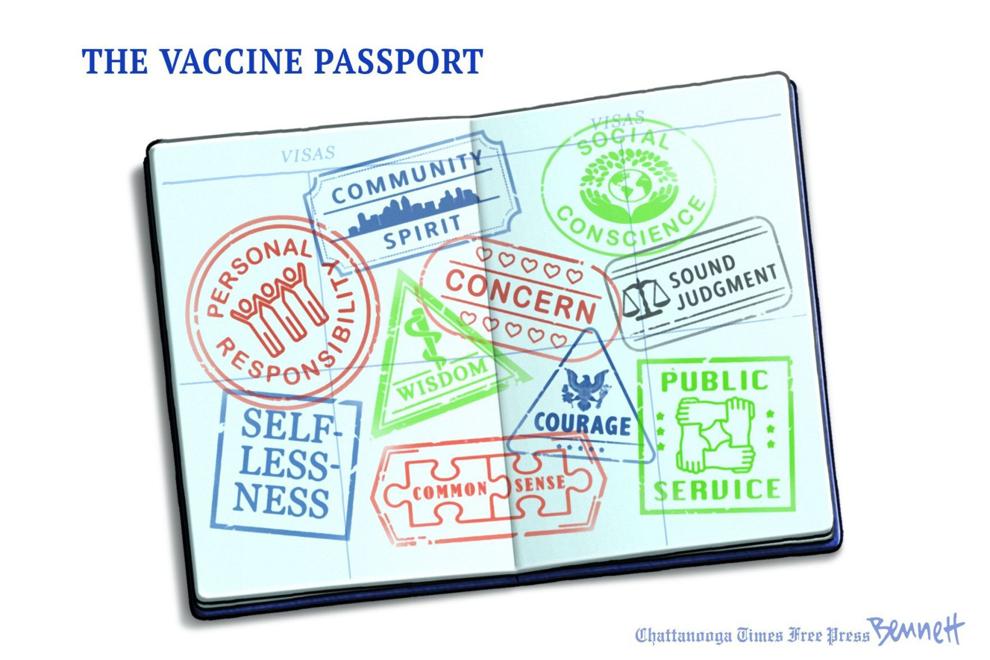 Clay Bennett cartoons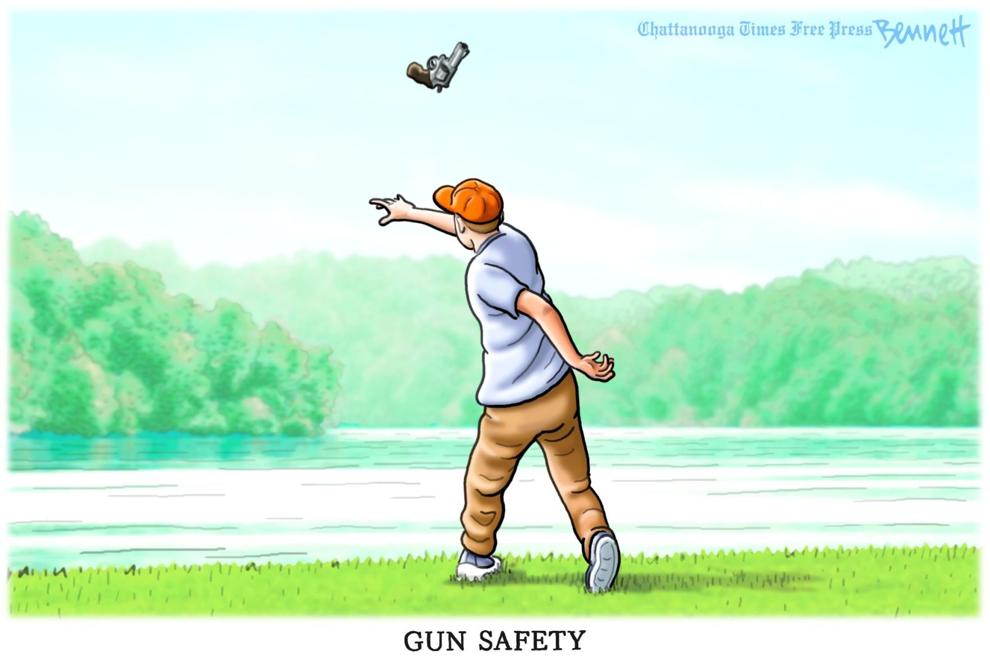 Jeff Danziger cartoon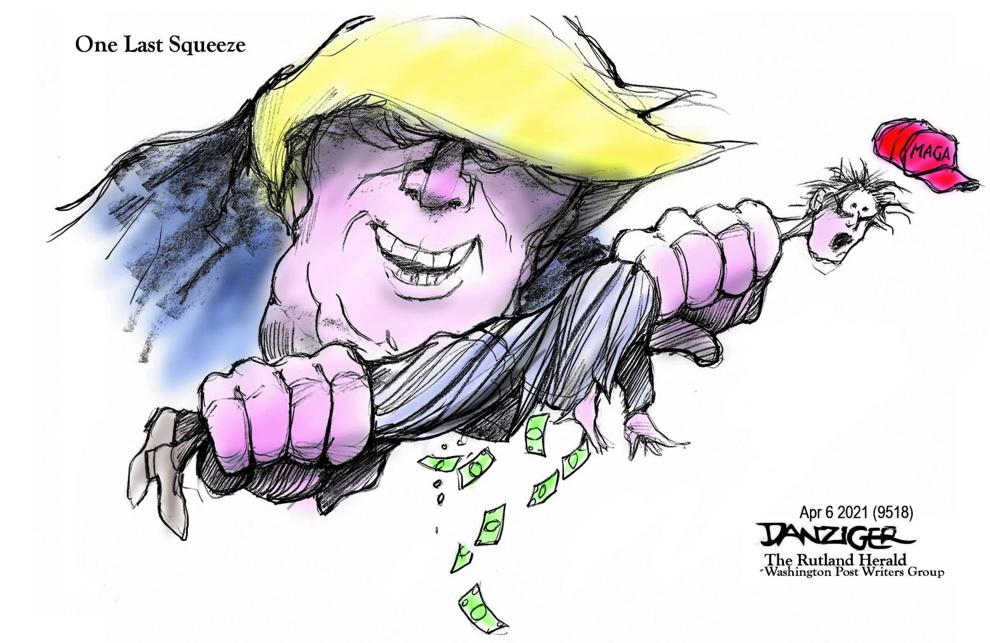 Jeff Danziger cartoon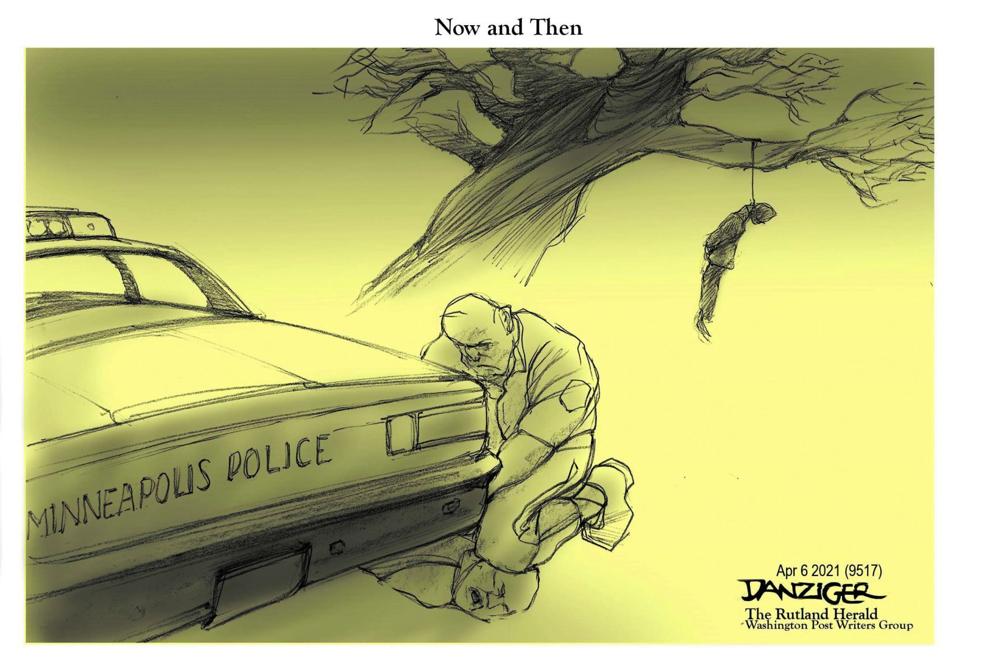 Jeff Danziger cartoon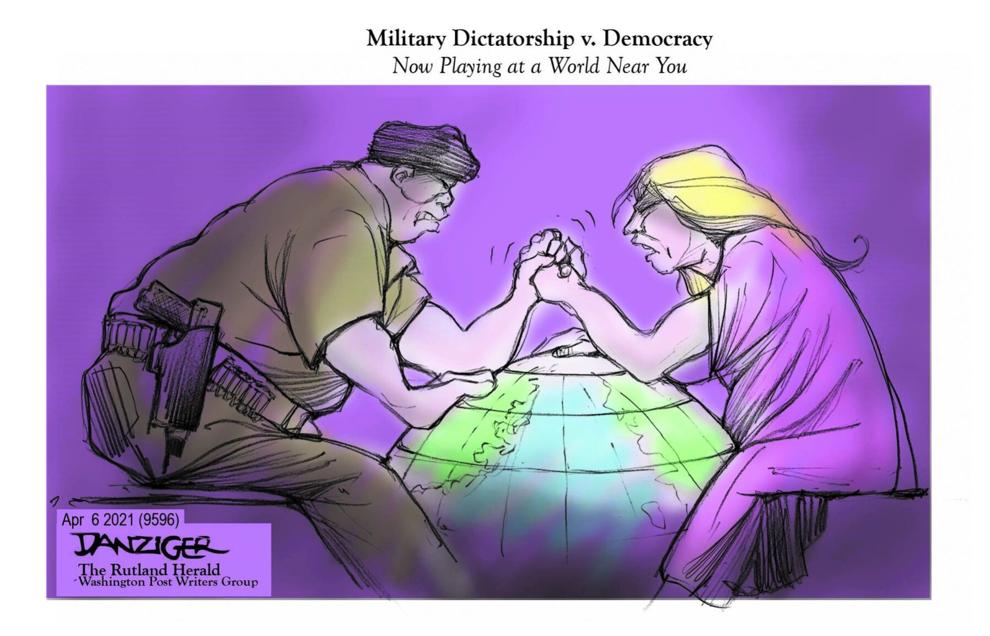 Jeff Danziger cartoon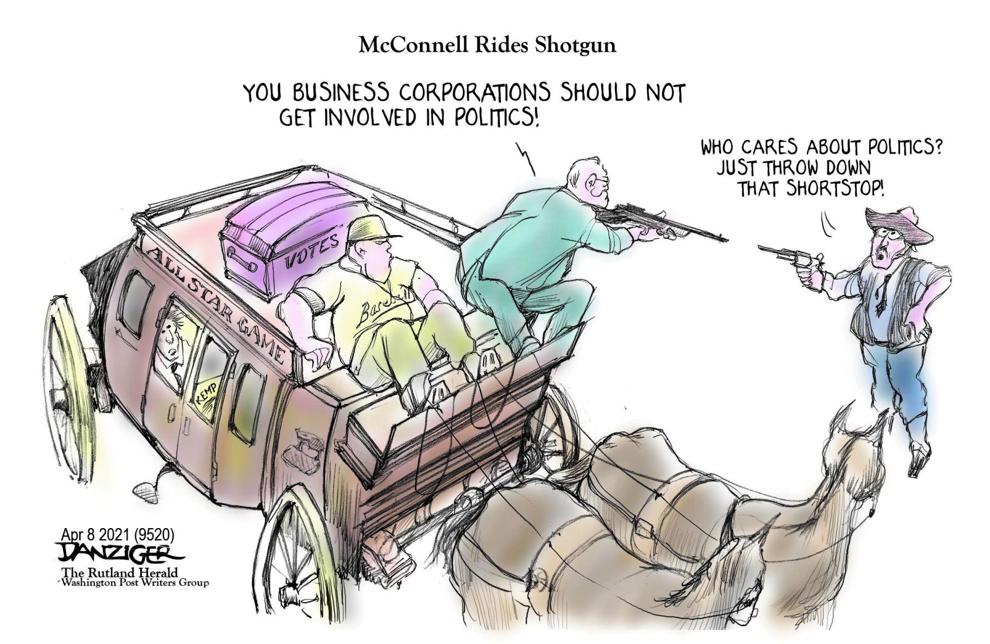 Jeff Danziger cartoon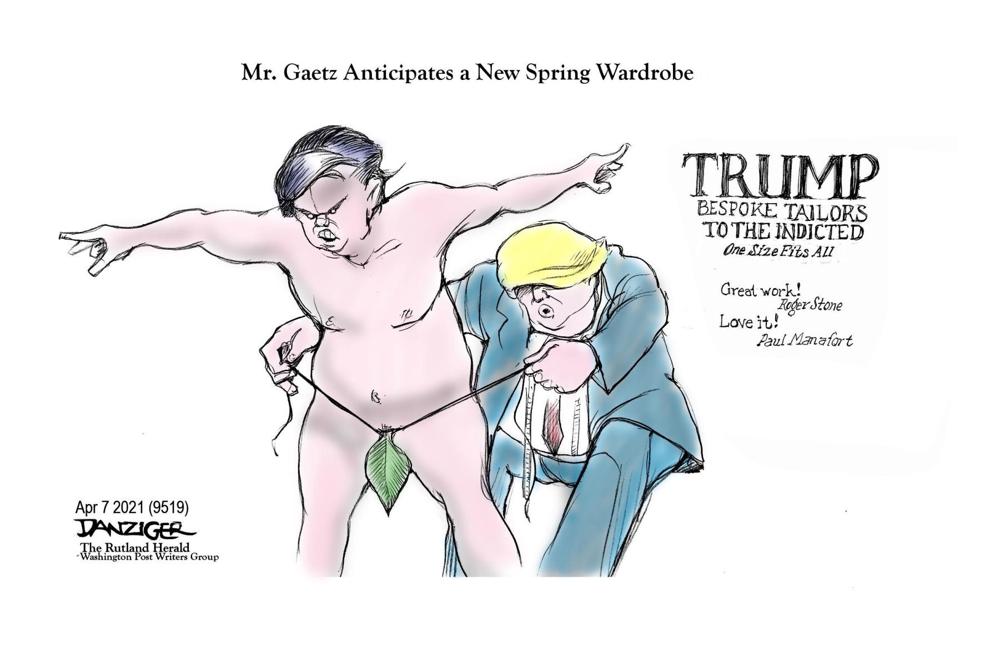 Jack Ohman, editorial cartoon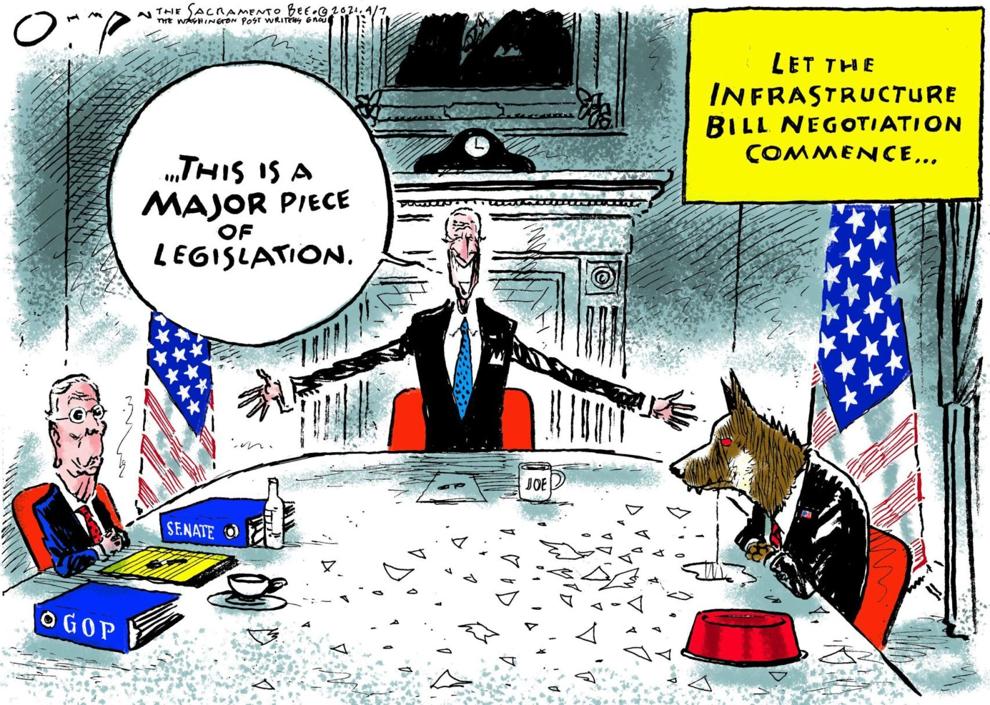 Jack Ohman, editorial cartoon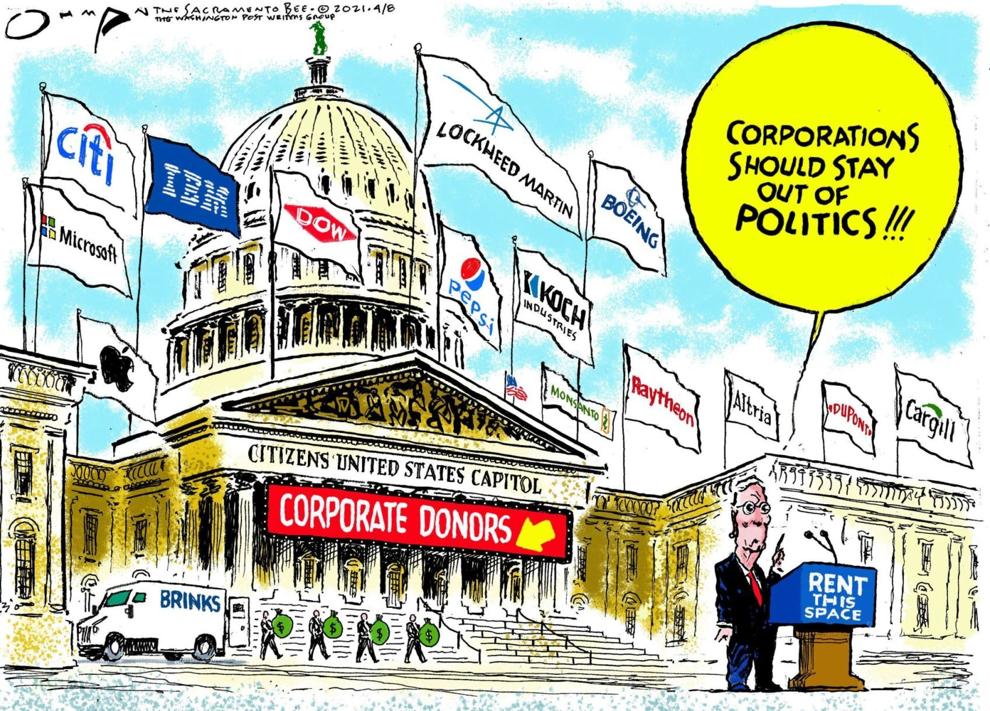 Jack Ohman editorial cartoon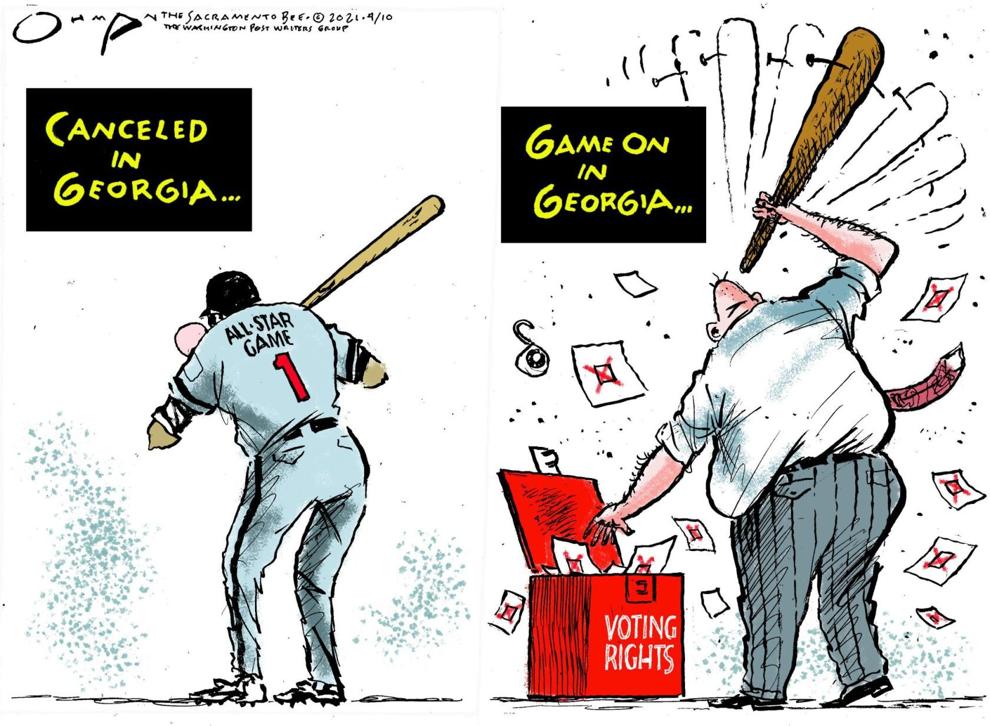 Jack Ohman, editorial cartoon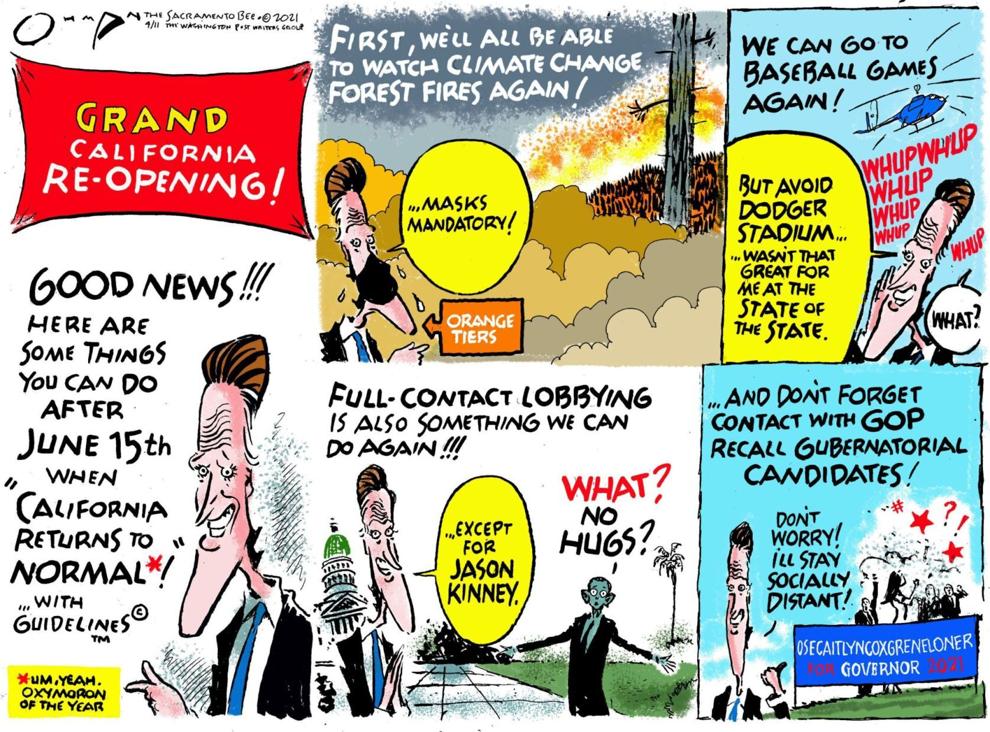 Jack Ohman, editorial cartoon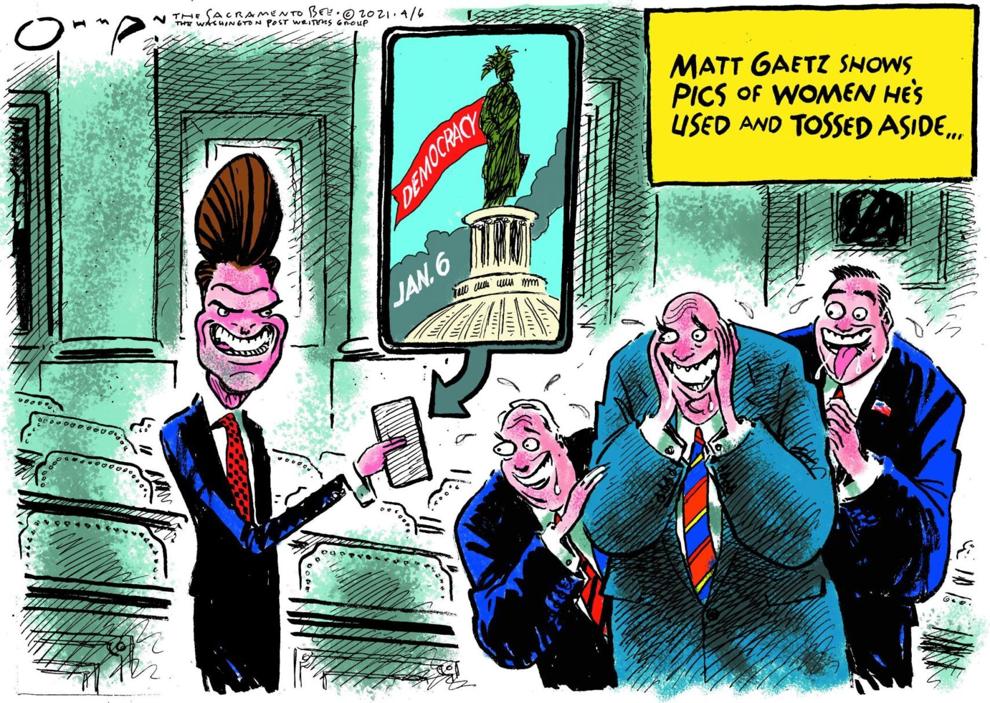 Lisa Benson cartoon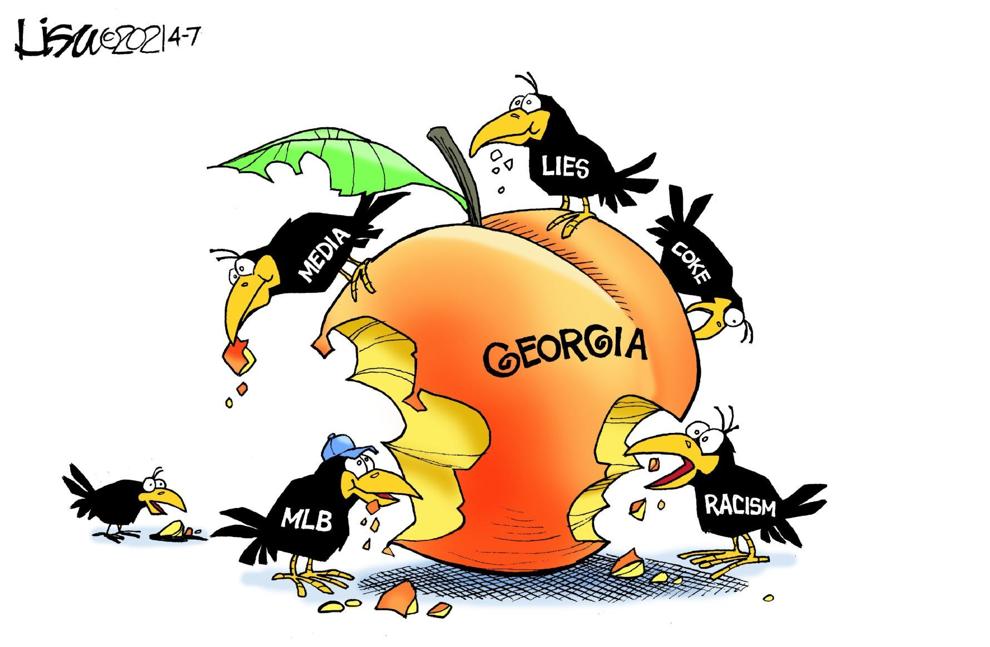 Lisa Benson cartoon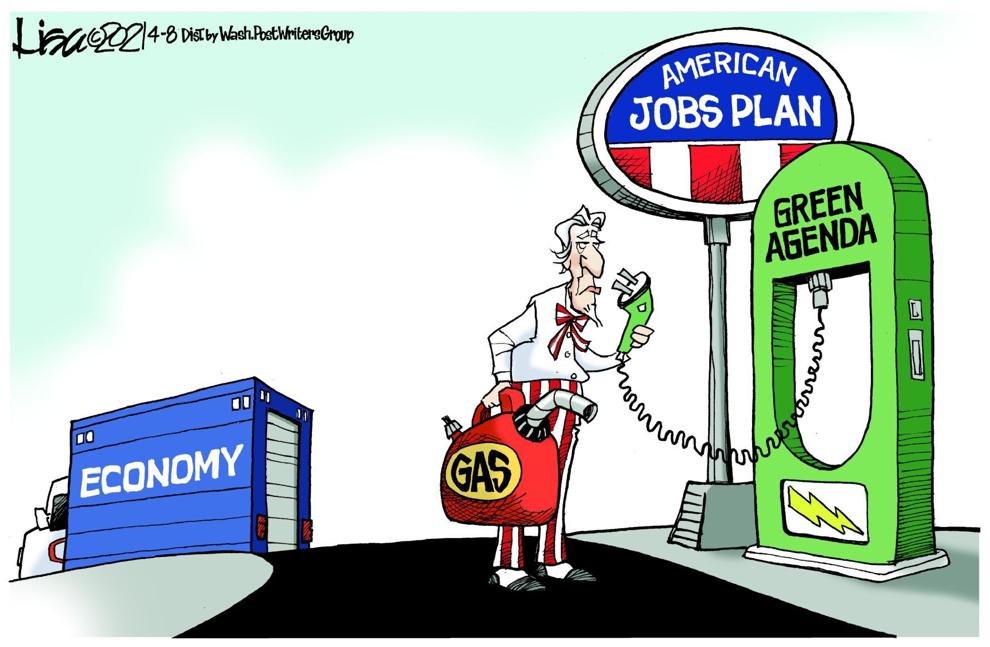 Lisa Benson cartoon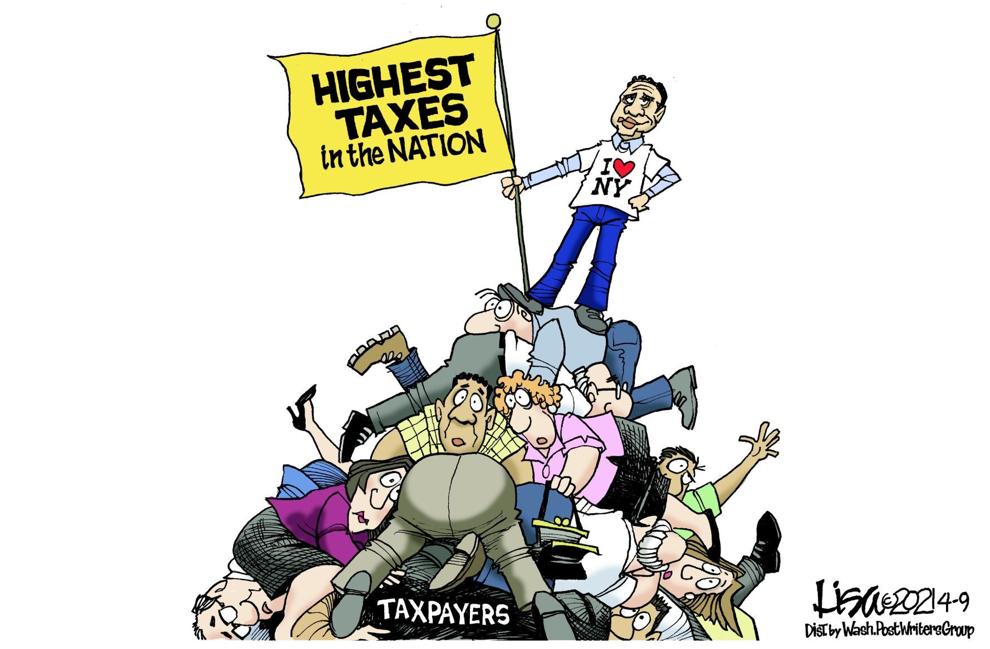 Mike Lester cartoon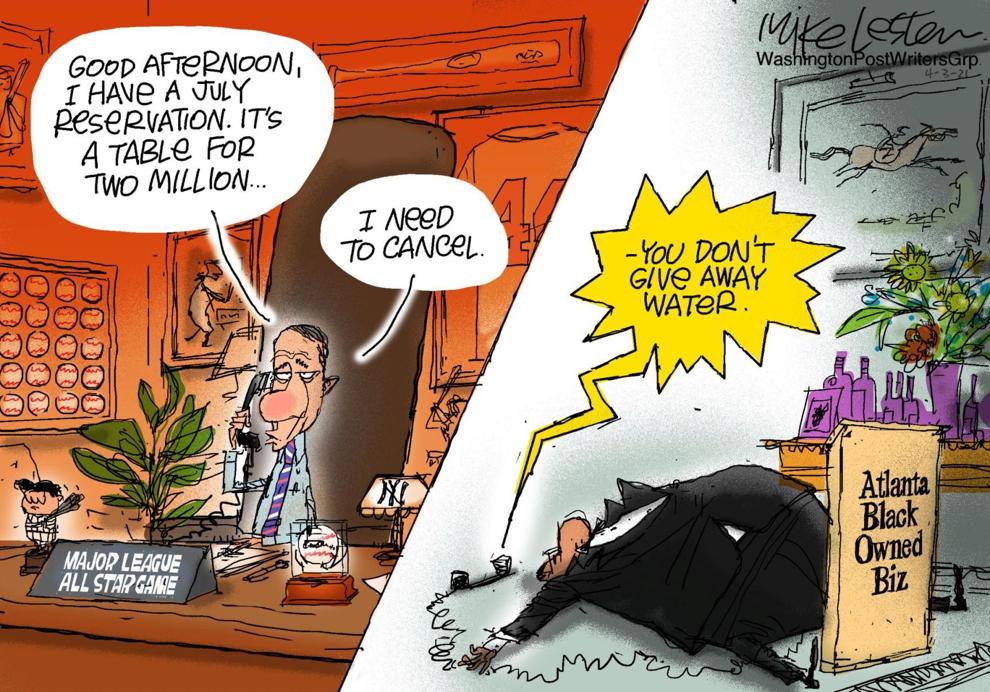 Mike Lester cartoon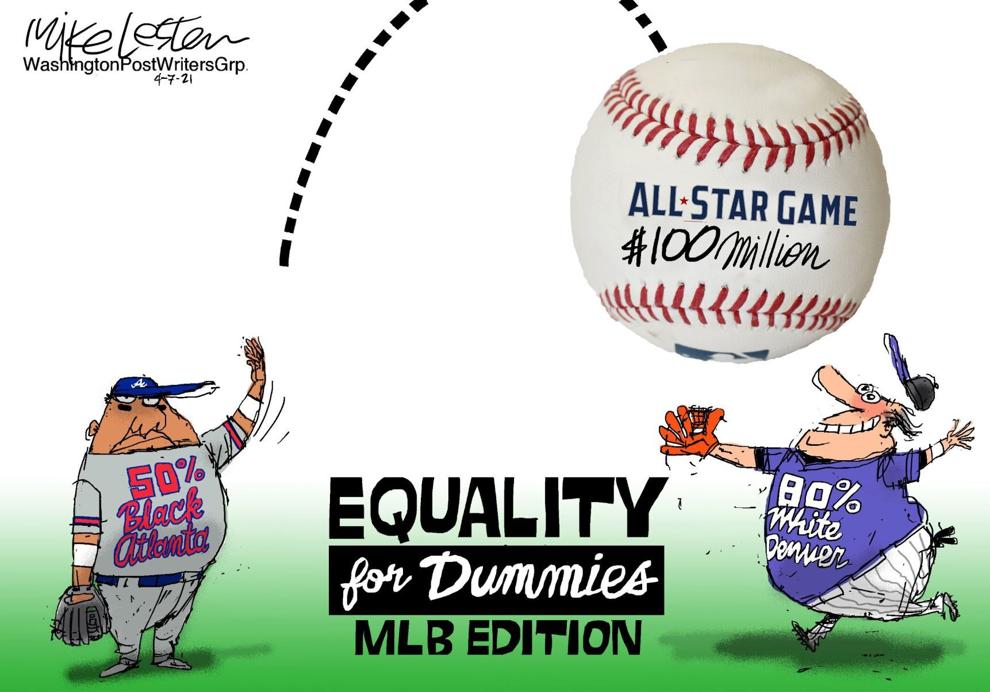 Signe Wilkinson cartoon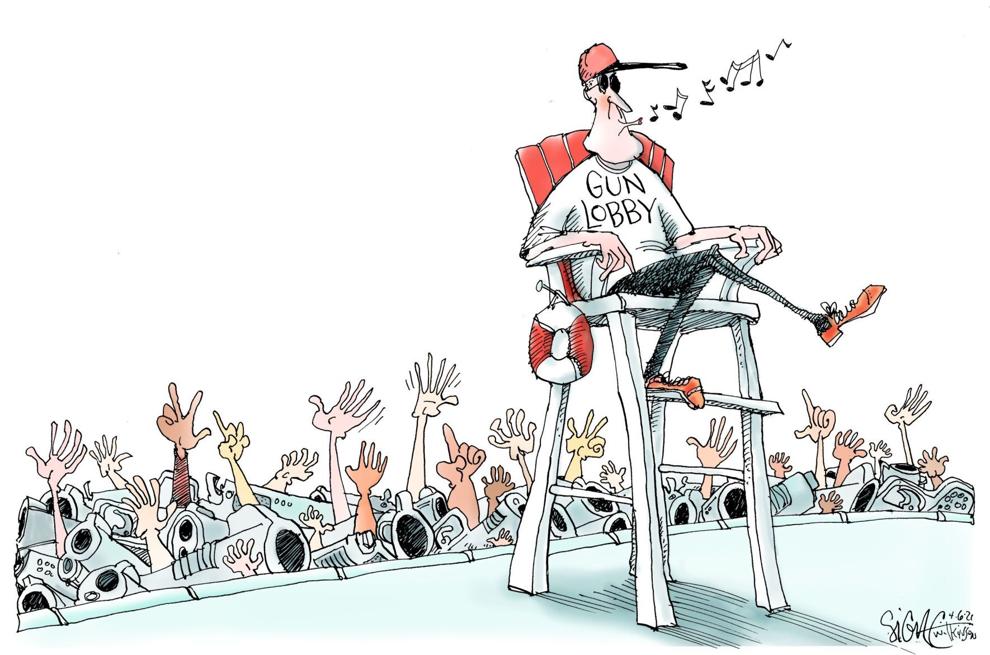 Signe Wilkinson cartoon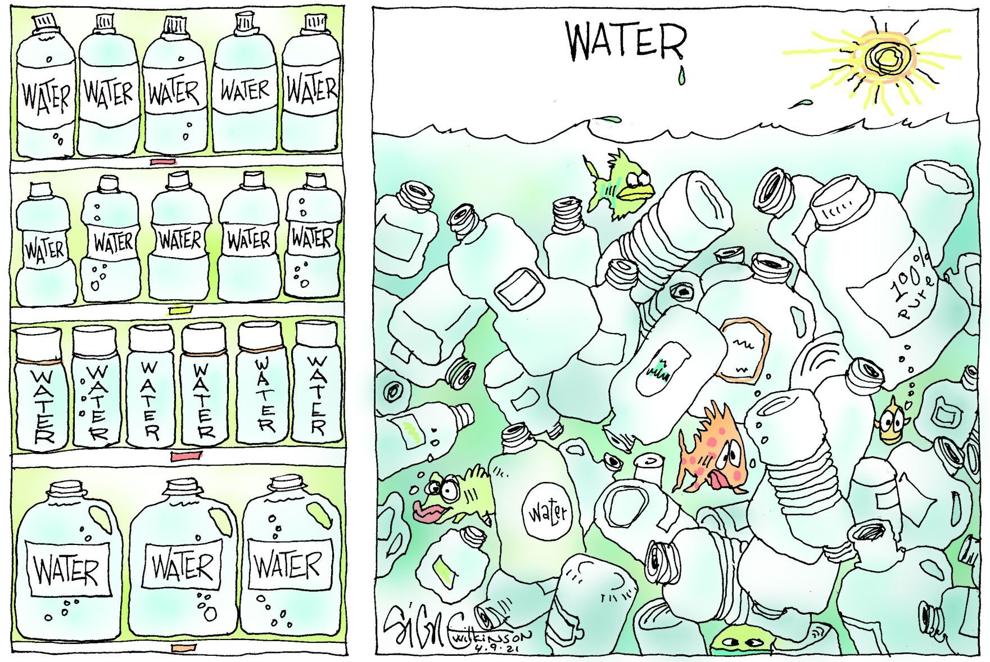 Tim Campbell cartoon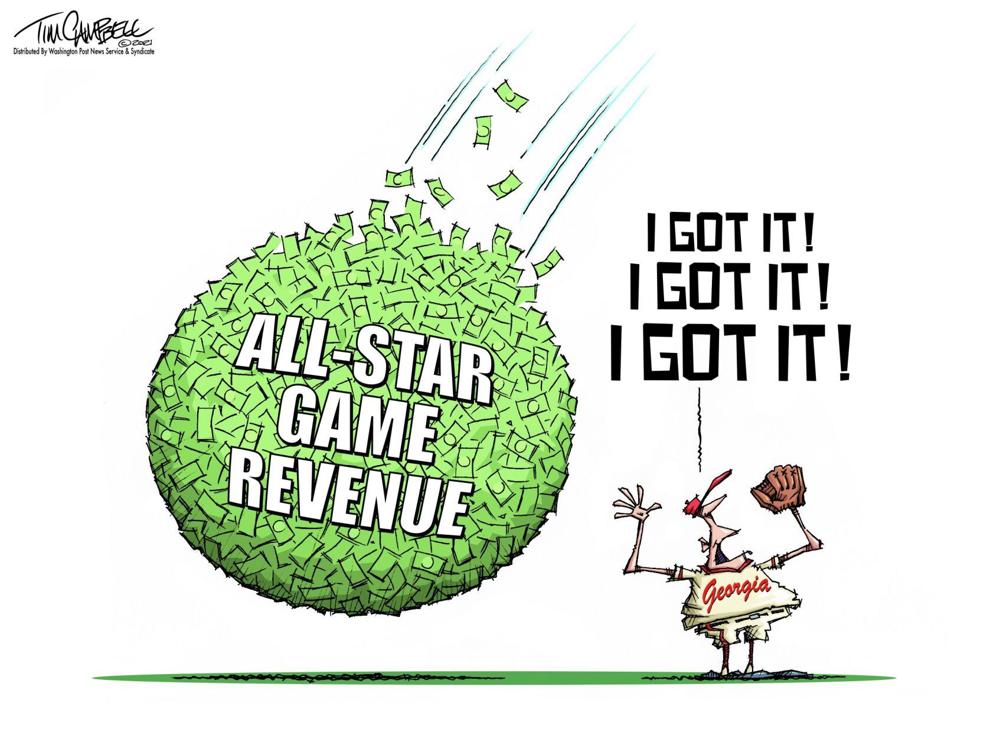 Catch up on Napa County's top news stories
Dan Dawson is a former Napa Valley wine merchant and sommelier. These days he helps small California wineries connect with folks who want their wine but don't know it yet. You can reach Dan via his website, DawsonWineAdvisor.com and @dawsonwineadvisor on Facebook and Instagram.