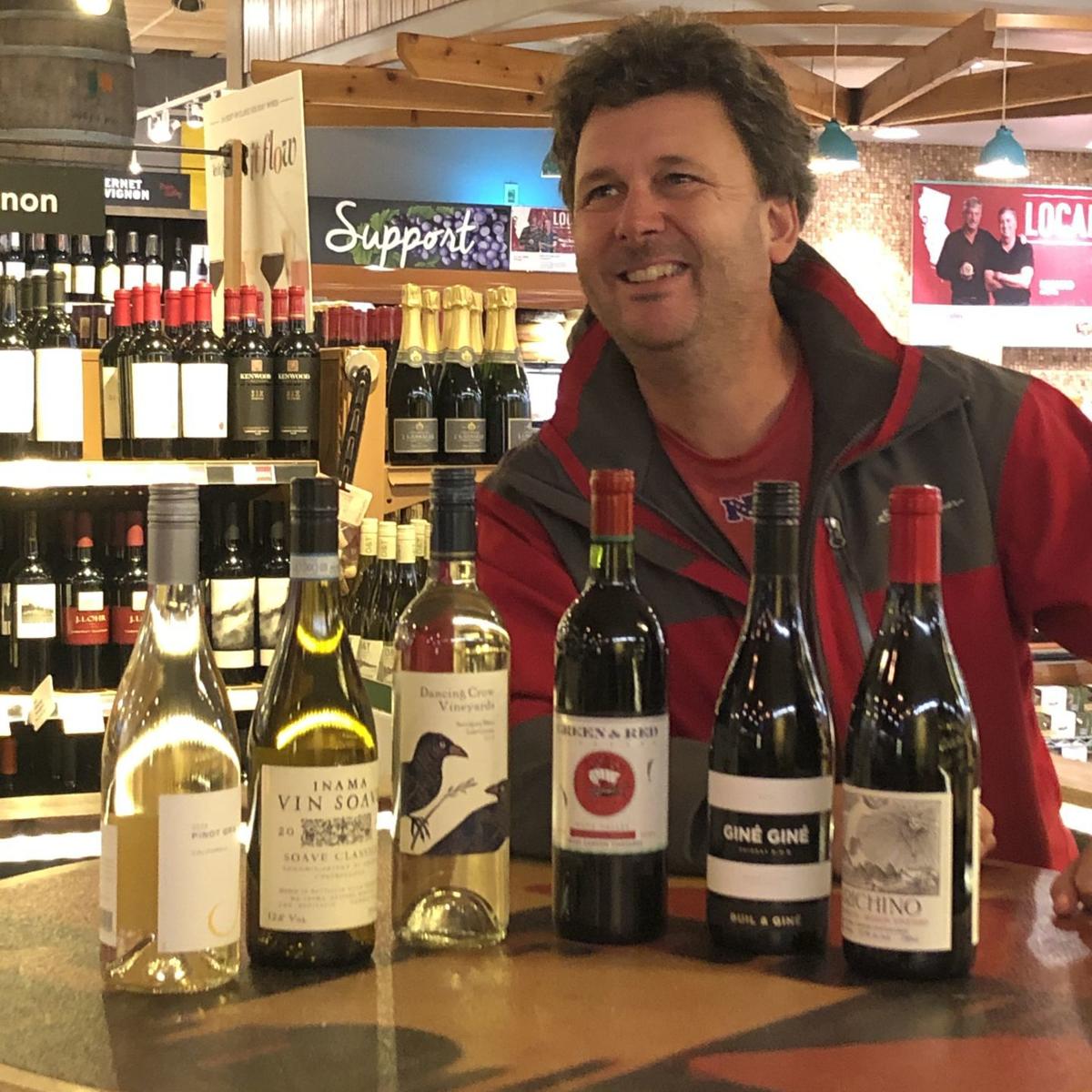 Hi there, Napa Valley winers. I wrote today's piece for Lee Enterprises, The Napa Valley Register's parent company, for national distribution. Here is the unabridged version. I'm so glad I researched and wrote this as I've historically leaned toward Spanish Cava and French Crémants for quality, value sparkling wines. Today's picks are world-class, affordable and local. Napa Valley's supermarkets will have most, if not all, of these on their shelves.
Parties love a bottle of sparkling wine. Conversely, "bubbles" love a good party. Not just on holidays and big events, either. Think of a reason, any reason, to throw a party, add bubbles and you are good to go. Want a sure-fire hit of a party? Invite friends to bring a bottle of sparkling wine, open them all and set up a self-serve table.
What are you going to serve at this party? I've got your back on the bubbles and the snacks! Here are three California Sparkling Wine recommendations, each with a super-simple snack idea that will pair perfectly with that wine. I know … I tried them all to write this piece. Tough work, eh?
In a world bubbling over with sparkling wines, I recommend California sparkling for quality, value and reliable supply. And you don't have to worry about tariffs bumping up the price. These three California sparkling wines are available throughout the U.S., so ask your wine shop or grocer's wine department if you don't see them.
Note regarding my notes: While you can go deep with descriptors, I'll focus on the sparkling wine "parent flavors" fruity, tangy, toasty and creamy. These four are not mutually exclusive in a wine so I double up on each of my picks. My snack pairings match the wine flavors (tangy bubbles-tangy snack, etc).
— J Sparkling Wine "Cuvée 20" Russian River Valley, $32
This is the best "palate-perker-upper" of the lot. I call this fruity and tangy, like icy-cold Granny Smith apples, citrus spray and toothsome pineapple. J Winery is a national leader in cool-climate Sonoma County wines, especially sparkling. Look for the eye-catching, mustard-yellow swoosh of a J silk-screened on the bottle. For a matching snack, zest a lemon then squeeze its juice into a pint of light sour cream or plain yogurt. Serve with lightly salted potato chips.
— Roederer Estate Sparkling Wine, Anderson Valley, Brut, $22
Find Boonville, California on a map and you're looking at Anderson Valley. Less-known and less-traveled than Napa and Sonoma, Anderson Valley's cool weather is ideal for making sparkling wine. To my taste, Roederer Estate makes the best. It's fruity and tangy, like a lemon sorbet (without the sweetness). Cold poached shrimp, a mainstay of the appetizer world, is a great match. But not the cocktail sauce. Instead, stir some roasted garlic and lemon juice into a cup of mayonnaise.
— Mirabelle Sparkling Wine, North Coast, Brut, $27
Napa Valley's iconic Schramsberg Winery also makes Mirabelle, a delicious, great value sparkling wine. Like the life of the party, it's easy to like and mighty friendly. The flavors are creamy and fruity, a little like a pineapple/mango smoothy. Try the Mirabelle Brut with cream cheese wontons, easy to make at home or get the Cream Cheese Rangoon at Panda Express. Go light on the sweet and sour sauce as too much will overwhelm the wine.
— Mumm Napa Sparkling Wine Brut "Prestige," $18
Mumm Napa sparkling seems to be everywhere. If a store sells wine, good bet they sell Mumm. That might make you think it's mediocre, understandably, but not the case. It's tangy, toasty, and like a good dog you can count on it being there to make you smile. The tang and toast make the Mumm an excellent match with cold-smoked salmon. Serve it on a slice of cucumber.
I'm Dan Dawson, a Napa Valley wine writer, wine consumer advocate and former wine merchant and fancy-pants sommelier. Check out my reviews and wine tasting events at DawsonWineAdvisor.com. When you visit, please check out my membership program. Contact me through my website with questions and comments.
Be the first to know
Get local news delivered to your inbox!