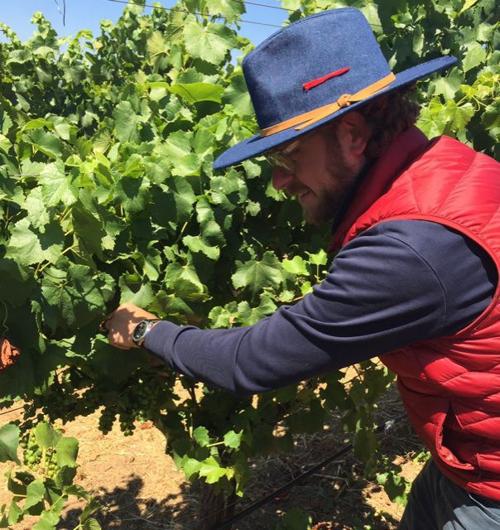 Continuing the wild adventure deep into the wine world, we pay homage to a grape of unimaginable proportions.
Regarded as one of the most sought-after varieties and attributed with chameleonic abilities, Chardonnay stands tall amongst wines. With its Old-World roots and effective adaptation to different soils, climates and winemaking techniques, it is no wonder Chardonnay has an extensive following.
California raises the flag high when it comes to some excellent and countless Chardonnay examples. Here are a number of my most recently enjoyed Chardonnays during the last few months.
— 2018 Sangiacomo Chardonnay Sonoma Coast ($55) the right combination of pristine vineyard sources, thanks to nearly a century of farming history and winemaking. Beautifully orchestrated with Burgundian resonance adding the Sonoma Coast climate. Elevated citrus, farmers market orchard fruit and stamina converge in this memorable piece.
— 2018 Royal Prince Chardonnay Sonoma Coast ($30) A new release by power duo Maayan Koschitzky and David Green delivering a thoughtful and balanced wine showcasing all the bells and whistles you expect from a California Chardonnay and lifted by a mouth-watering lemon acidity that makes you want to revisit over and over
— 2018 Tongue Dancer Pratt Vineyard-Irwin Lane Chardonnay Russian River Valley ($42) a moving masterpiece, James McPhail strikes gold again with this creamy and zippy wine. Meyer lemon curd with layers of French marzipan supported by focused acidity that lingers forever.
— 2017 Fog Crest Chardonnay Laguna West Russian River Valley ($37). A masterpiece by French-born and talented Jerome Chery. This balanced and sassy wine is adorned with spice and graham cracker notes full of life and finesse in the finish.
— 2016 Vine Cliff Chardonnay Carneros ($45) Rich and wise, gracefully aging showcasing toasted hazelnuts, butterscotch and sun-kissed stone fruit, a true statement of ageability in the category.
— 2016 Grgich Hills Estate Grown Chardonnay Napa Valley ($43) A synonym of California wines with the track record and credentials to prove it. Aromatic and full of flavor complemented by an herbal arrangement and spice, lush and sturdy.
— 2018 Frog's Leap 'Shale & Stone' Chardonnay Napa Valley ($35) A gem amongst its peers, crisp and refreshing full of lingering mineral notes, tension and citrus driven waves making it intellectually relatable.
— 2017 Saint Helena Winery Chardonnay Sonoma Mountain ($85) Leave it to Aaron Pott to produce an elevated Chardonnay of stature. This is full of lemon curd, crisp yellow apple and layers of creamy texture balanced by the unique mountain acidity.
— 2017 Longoria 'Cuvée Diana' Chardonnay Sta Rita Hills ($45) A tropical paradise crafted by Rick Longoria, a complete and whimsical wine full of pineapple upside down cake notes with a kiss of clove and pie crust.
— 2018 Schug Chardonnay, Carneros ($35) Serious, yet highly approachable, exuding layers of toasted coconut, fresh-cut Asian pear and a creamy texture, both meaningful and friendly.
— 2016 Mindego Ridge Vineyard Chardonnay Santa Cruz Mountains ($48) What happens when you give Ehren Jordan Santa Cruz mountain fruit? He delivers a time-proof sonata. This wine will withstand time strategically developing its beauty. Gifted with crushed rock minerality and bright citrus tied by layers of almond and spice.
As I always say when I encounter someone who states they don't like Chardonnay, "Everyone is a secret Chardonnay drinker, it is just a matter of finding the right one for you."
May your wine adventures make your experiences meaningful. Cheers!