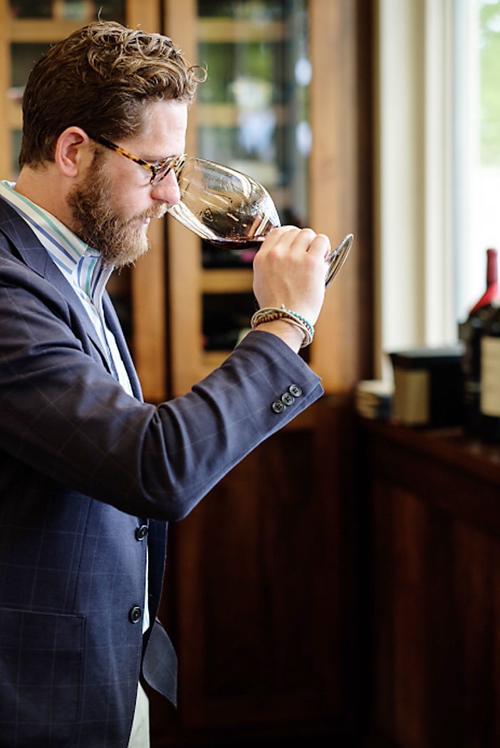 Recently, I was asked by Decanter Magazine to put a list of my top Thanksgiving wine recommendations, I found the exercise quite enjoyable and humbling, and it led me to compile a list of the top beverage experiences of 2018. In this list, I wanted to share these unique moments in no specific order and have a great time doing it. There's an old saying in Spanish, 'Recordar es vivir' (to remember is to live again), one of my favorite quotes and pastimes.
My list begins in Niigata, Japan at my first Sake No Jin Festival, the largest sake tasting gathering in the world. Upon arrival, this event can be quite intimidating. The first sip I experienced was the Katafune Tokubetsu Honjozo Genshu Sake ($45) poured with a big and proud smile of Takeda San, brewmaster and seventh-generation steward of Takeda Shuzo. Amongst thousands of attendees, this sake, round, spicy and generous with a long and zesty finish, made me feel at home. I can still taste it.
I enjoyed 2014 Cervaro della Sala Chardonnay from Umbria ($48) at the 2018 Pebble Beach Food and Wine Festival at the after-party with a number of sommeliers that I find inspiring, like MS Fred Dame, Kelli White, Laura Koffer and Woody Van Horne. The wine always delivers a bright and zesty lemon peel acidity, a light toasty layer of hazelnuts and a mineral, saline finish.
Earlier in the year, I had the opportunity to partner with Miminashi restaurant in Napa where chef Curtis di Fede showed his talent by executing an Ikura Chawanmushi (egg custard topped with salmon roe) paired majestically with Nechi Otokoyama Honjozo Nama, Niigata 2016 ($45) from an intriguing producer curiously adapting Burgundian techniques into his sake brewery.
During Inspire Napa Valley 2018, an event organized by Kerrin Laz dedicated to create awareness and research of Alzheimer's disease, we gathered at Press restaurant in Saint Helena for a panel headed by Antonio Galloni from Vinous Media. A sip of the 2013 Spottswoode Napa Valley Cabernet Sauvignon ($200) was an incredible reminder of old-school Napa Cab with earth, juice and spice.
After crossing the Honolulu Marathon from the bucket list a few days ago, we celebrated the accomplishment with the Kotsuzumi Rojo Hana Ari Junmai Daiginjo from Hyogo ($135) accompanied with a decadent white pizza with mushrooms and crispy pancetta. I can say this beautiful sake has never tasted so good.
At a poolside party at the Goldberg's celebrating the 4th of July with delicious Americana bites like pig in a blanket, I vividly remember the 2017 Cellar Collections Cinsault Rosé from the Kick Ranch in Russian River ($20). It's just what rosé is supposed to deliver: acid, watermelon rind, sea spray and citrus. I wish I had a bottle right now.
During the opening party at NapaSport Restaurant earlier in the year in the crowded and fun space, I had the Stephen Curry cocktail. Nothing like it: vodka, Junmai sake and a house-made blueberry shrub, expressive and balanced. I recommend it every time.
As part of their weekly features, the popular Cadet Wine Bar in downtown Napa hosted Senses Wines, a combination of the company, the funk music playing, romantic dim lighting and the conversation. Senses Sonoma Coast Chardonnay ($55) just hit the right notes. Stone fruit, Meyer lemon and almond come to mind, unpretentious and highly satisfying.
2018 proved successful for Napa Valley with the first Napaulee celebration at Press restaurant. The quality of guests and wines was simply remarkable and hard to come by. The one glass that won my heart and visits in my dreams is the 1987 9-liter of Frog's Leap Cabernet Sauvignon, a real proof of the stamina and delivery of aged Napa Valley. Violets, herbs de Provence and underlying acid tension are seared in my tasting memory.
In 2018, as part of World Sake Day, which is observed on Oct. 1, a number of remarkable events in San Francisco took place including a celebration at the Japan Consul Residence. There, I was part of an interesting panel on the state of sake and shochu.
Another event, which is among the largest sake celebrations in the United States, is held by Beau Timken and his sake store True Sake. During this party at the Kabuki Hotel, a generous number of brewers and representatives joined. The one sip that took the show for me was from Den Sake Brewery, California's newest brewery located in Oakland. Quality was seen all around the event but this local sake attracted my palate due to its electric acidity, tropical approach and dry finish. Bravo to the team!
— Lastly, a collection of aesthetically pleasing and balanced cocktails, orchestrated by renowned mixologist Scott Beatty alongside thoughtful dishes by the Meadowood team, decorated an outstanding BottleRock Napa Valley 2018.
One can only hope 2019 outdoes this year! Thank you all who made it special.
Be the first to know
Get local news delivered to your inbox!