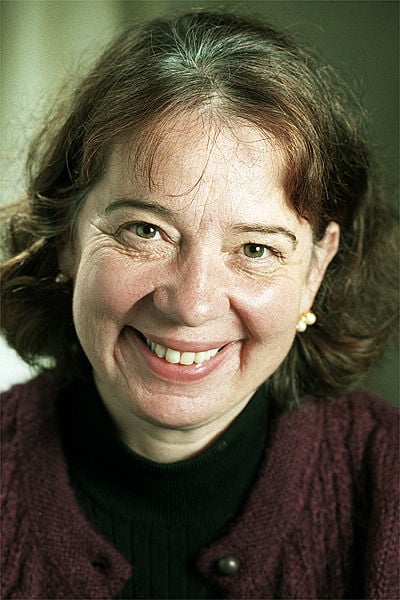 Michael Beaulac, winemaker at Pine Ridge Vineyards, took a sip from his glass and then spit the wine into the grate on the winery floor. I followed his lead and this caught the attention of a visitor in small tour group nearby.
"Isn't it any good?" she called, worriedly.
Beaulac invited her to join us and have a taste of the 2017 Rutherford cab, still in a tank. It was very, very good.
It's resting in a tank next to the 2017 Oakville cab. Beaulac said the wines were made from the grapes harvested before the wildfires. Any grapes that were picked after the fires, they sold. In a question of quality versus quantity, there was no doubt which way Beaulac would go.
There is excellent promise in the yet-to-be bottled 2017 wine. But I was there to taste the 2016 wines, and we went deeper into the caves where a tasting was set up.
The winery itself is in the Stags Leap district, but today its vineyards are spread throughout the valley in Carneros, Oakville, Rutherford and Howell Mountain as well as Stags Leap.
They bottle wines labeled from these different districts, which allow the distinctions, both subtle and grand, to emerge. They also make blends, like Fortis, made from the best of the best.
It's a funny thing about tasting wines. After 20 years of doing this, I am still reluctant to float off into the world of descriptors and say a wine is redolent of red fruit, black fruit, baked apples or leather saddles. It could be laziness; it could be an acknowledgement that, however interesting the exercise is — 20 years ago, Dan Berger explained to me how to do it: you roll through a Rolodex of words in your head until one clicks — I am not sure how much this means to anyone else wondering if they might like it, and who may experience it entirely differently. Wine is the individual adventure.
You have free articles remaining.
I've come up with other markers for myself, such as: would I rather not spit it out and risk wobbling out of a tasting? Also, how good is this wine at inspiring a conversation? (One reason I will never gravitate to cannabis over wine is a recollection of college years when the passing of one joint sent a promising conversation up in smoke.)
This day we tasted the 2016 Pine Ridge Chardonnay; the 2016 Napa Cab; the 2016 Rutherford Cab; the 2016 Oakville Cab; the 2016 Stags Leap; the 2016 Howell Mountain, and we wrapped up with the 2016 Fortis. Although I would rather not have spit anyone of these wines, I have to admit that for those last three wines, I savored — and swallowed — every drop. They were, for me, perfect dreams of a wine.
And while we tasted we talked of Napa, past, present and future. This is when Beaulac mentioned that they had pulled out some Chardonnay vines in Carneros and planted Cabernet Sauvignon.
"I think it's really interesting," he said.
Carneros, the cooler-climate region, is largely planted to cooler-climate-favoring grapes, Pinot Noir and Chard. But Cab? In Carneros? Were we talking about climate change?
There's no denying — not for farmers — that it's here, Beaulac said.
Pine Ridge is one of the classic wineries of Napa Valley; it was founded in 1978 by Gary and Nancy Andrus who had 50 acres and a yen to make wines in the style of Bordeaux. Today, it's owned by the Crimson Wine Group, which Beaulac, who has been at Pine Ridge for 10 years, said gives him a reassuring degree of freedom to pursue quality and to make their own distinct wines.
"No one is dictating what we do," he said. "The only thing we talk about is quality. They ask, 'What do you need to make the best wine?' That's it."
Including looking ahead and planting Cab in Carneros.