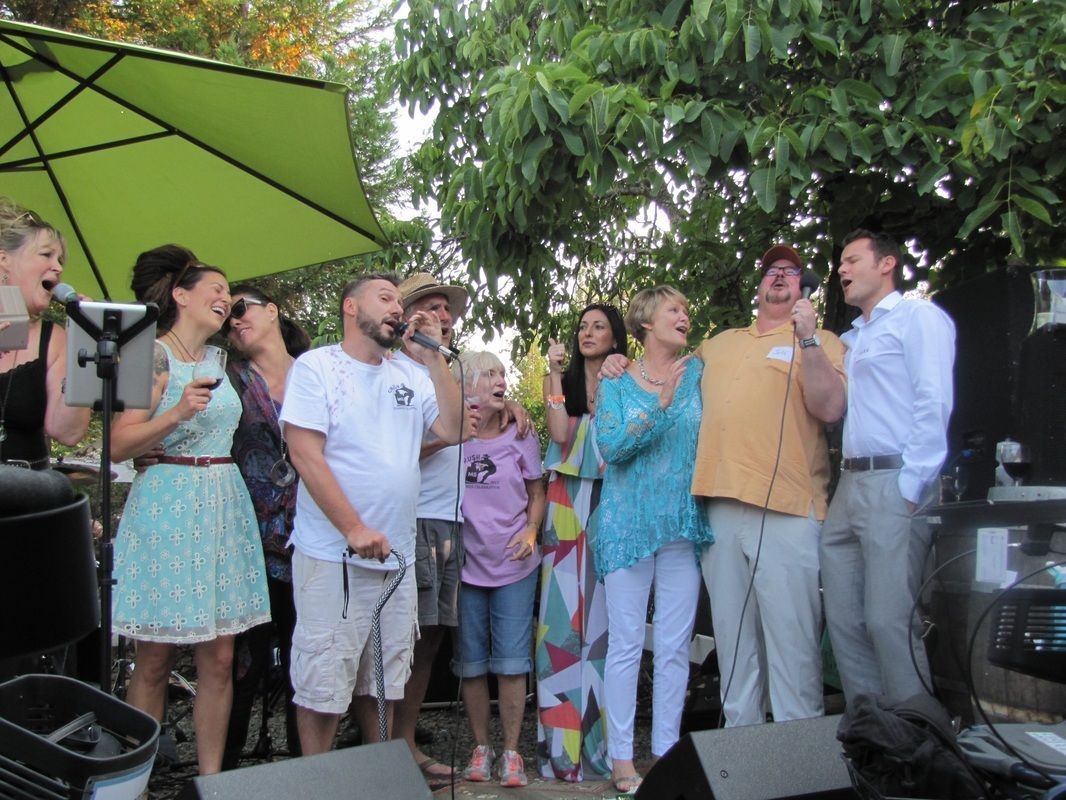 Local wineries poured their wines for more than 350 guests at the second annual Crush MS Summer Celebration Aug. 8 at Reid Family Vineyards.
Founded by Kevin Reid of Reid Family Vineyards and Julie Hare of Counter Punch Wines, Crush MS is is a network of wineries working together to create a world free of multiple sclerosis. The event raised nearly $50,000, which will be directed by the National MS Society to Stanford University for research.
Stanford University's MS Clinic Director Dr. Jeffrey Dunn was in attendance. "One person can do good things, but it takes a community to do great things. All of you are a part of that community," he told the cheering crowd.
Perhaps the most inspirational moment of the day was when Dr. Dunn joined the event organizers and led the crowd in a heartfelt version of "Stand By Me."
Pouring their wines for a cure were Counter Punch Wines, Crane Family, Dry Creek, Fontanella Family, Humanitas, Miner, Olivia Brion, Page Wine Cellars, Reid Family, Silver Oak, Spelletich, Sullivan, Titus, Twomey, Trahan and ZD Wines. Music was provided by Full Chizel, Circus Moon and The Seasoned Four.