Getting a glass of wine at a restaurant usually isn't a chore, but as we return to dining out and resume frequenting restaurants that have been closed for the better part of the year, several wine-by-the-glass pitfalls may become evident.
I'm usually not suspicious of how restaurants face day-to-day dilemmas. I trust that most are not trying to pull any shenanigans. But after so many restaurant closures, and lost revenues, plus problems associated with wine inventory storage conditions, several issues came to me as potential problems.
Ordering bottles of wine isn't as problematic since we usually get a chance to look at the bottle before the cork is pulled. (If a bottle is brought to you with the cork already extracted, needless to say, reject it.)
With by-the-glass wines, though, you may never know if what you're getting. I can tell many stories about bait-and-switch by-the-glass tactics that may seem harmless, but which are not-so-clever schemes to rob us.
In most cases, the restaurant argues that any error was just a simple mistake. In 60-plus years of dining out, I've been on the wrong end of too many "simple mistakes." I do not like paying $20 for a glass of wine that costs the restaurant $5 for the entire bottle.
Here are a few topics to consider with by-the-glass purchases:
Vintage Switch
You order what the waiter tells you is a 2019 Rosé or 2020 Sauvignon Blanc, but the wine seems a lot more tired than it should be. With older wines sitting around unsold for a year or more, buyers must be alert.
Appellation Switch
The by-the-glass list shows that a Pinot Noir is from the Russian River Valley, but the aroma shows no hint of that region's famed strawberry or raspberry. Maybe the appellation isn't RRV but Sonoma County, a big difference.
Brand Switch
We once had glasses of a famed Napa Valley Sauvignon Blanc at a rooftop San Francisco bar. But when we ordered a second round, the wine that arrived was clearly not the same.
After mentioning this to the waiter, he came back and said the bar was out of the first wine, so another was used. I rejected the second round and prepared to leave. Then the waiter reappeared, David Copperfield-like, with two glasses of the first wine! He said the barkeep had serendipitously found another bottle. Oh, how fortuitous!
I cannot count the number of times this "brand switching" has happened to me, and after I saw it was a regular tactic, I began fighting back.
The solution to most of the above dilemmas is one I have employed often and which shouldn't pose much difficulty for the restaurant. I merely ask to see the bottle from which the wine came. If a bottle comes put that differs from what you ordered, you're in the driver's seat.
This solves many issues. (But in one case, at an upstate New York diner, when I asked to see the bottle of my extremely ordinary "house Merlot," the waiter told me to see the bartender, who simply held up a pistol-grip liquid dispenser that was attached by a hose to a 55-gallon stainless steel drum below the bar!)
Asking to see the bottle may seem to be an affront to some servers. It always seems to crinkle their brows.
Several other issues surrounding wines served by the glass include the following:
Oxidized Red Wines
Far too many bottles of red wines in by-the-glass programs aren't finished at the end of an evening meal. Often, they're held over until the next day. Since most reds are aged in barrels, they get sufficient oxygen to make them much more fragile once the cork has been pulled.
Occasionally such wines actually improve the following day, but I've experienced several reds that clearly were opened far earlier and which were so oxidized they were undrinkable.
It's one thing to consume red wines at cellar temperature, but most are better kept refrigerated.
Short Pours
This is the one area of by-the-glass programs that really causes me angst. And it is more widespread than you would believe. I'd love to know how much money this represents in terms of restaurant profits.
It is the practice of telling people they're getting a glass of wine, which is about 5 ounces, but which works out to be less than 5 ounces, often a lot less. Thirty years ago, when I was with the Los Angeles Times, I tested this theory in dozens of restaurants.
About 10% of the time, I found that the supposed 5-ounce pour turned out to be 4½ ounces — or less. In one case the serving was barely 4 ounces.
Worse yet, the practice seems far more widespread when it comes to sparkling wines and Champagnes. Some of the flutes chosen by restaurants cannot physically hold more than 4.5 ounces — and rarely is the wine poured right to the rim.
I determined the amounts served by carrying with me a small measuring cup. I measured every glass I ordered for months.
The only times I ever mentioned this to a restaurant was when a wine was outrageously overpriced by the glass, and when the restaurant told me I would be getting 5 ounces, but didn't.
The most egregious example of underpouring came from a chi-chi restaurant in Orange County that was serving Opus One as its "house red wine," and was charging $25 per glass. This was 30 years ago. The pour I got was 4½ ounces.
The waiter couldn't explain why the pour was short. But the restaurant seemed so upset over my complaint that a manager re-contacted me days later to say it had made certain that each pour would be at least 5 ounces.
Kevin Zraly, one of the best sommeliers I ever knew, was head of the exceptional wine program at the late, lamented Windows on the World in Manhattan's World Trade Center.
Every wine offered by the glass was carefully selected and was poured for each diner from their original bottles — after each wine had been evaluated by Kevin or a member of his staff to be certain the wine was sound.
At lunch, one afternoon in 2001, one of the house red wines was a First Growth Bordeaux! Kevin, a good friend, poured me 6½ or possibly 7 ounces into spectacularly large glassware.
I inquired about the hefty amount. Kevin said all diners were treated the same, and "that's our standard pour."
I don't regularly drink First-Growth Bordeaux for lunch, but it was a very limited experience.
As it turned out, a few months later Windows on the World unexpectedly closed forever.
Wine of the Week
2020 Domaine de Cala Rosé, Coteaux Varois en Provence ($21): After evaluating a dozen dry French rosés from the most recent vintage, I found many excellent wines. The best? Hard to choose, but one of the best was this exceptional pink. It's the product of Joachim Splichal, one of the nation's most acclaimed chefs (Los Angeles' Patina), and two sons who acquired property just to make pink wine. It is 40% Grenache, 29% Syrah, has a gorgeous peach-scented aroma. It is dry but not austere.
Catch up on Napa County's top news stories
Get unlimited digital access to the Napa Valley Register for just $3 for your first 3 months! Enjoy every article without restrictions and find tons of subscriber-only perks, such as access to our daily eEdition. Click here for details!
Photos: Napa Valley Wine Train rolls again: pandemic closure is over.
Wine Train relaunches after COVID-19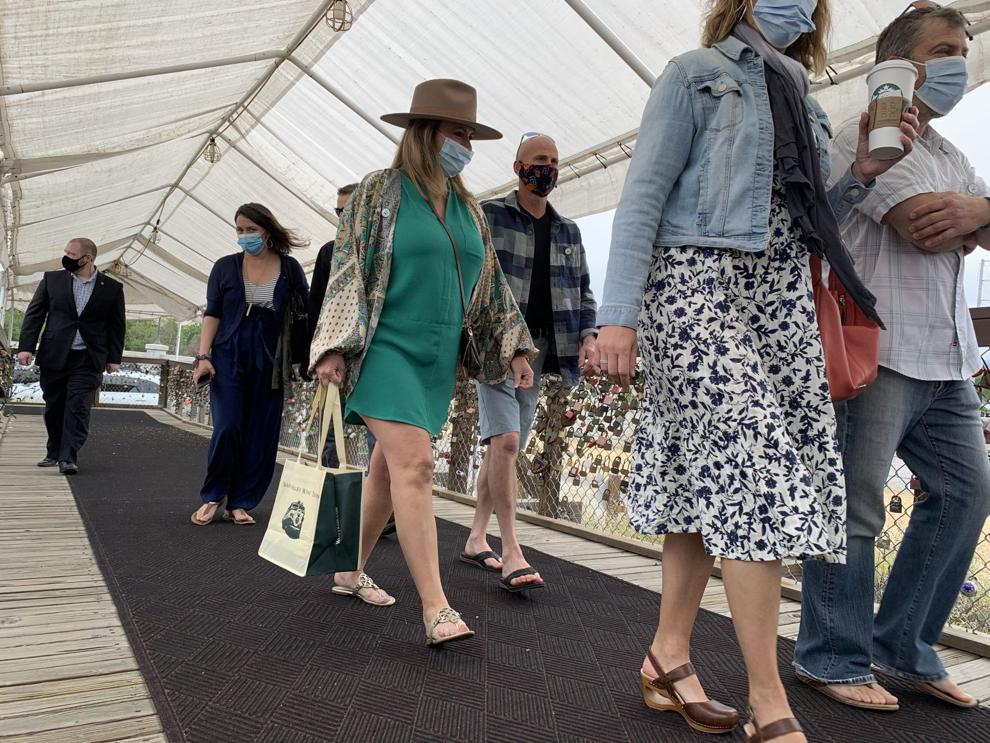 Wine Train relaunches after COVID-19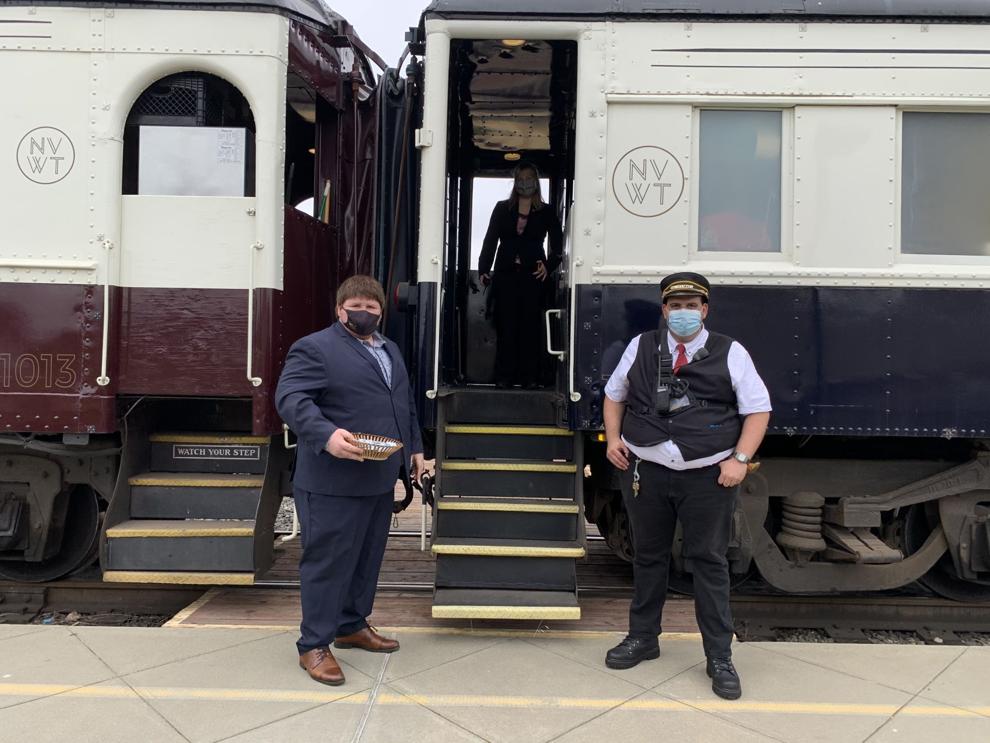 Wine Train relaunches after COVID-19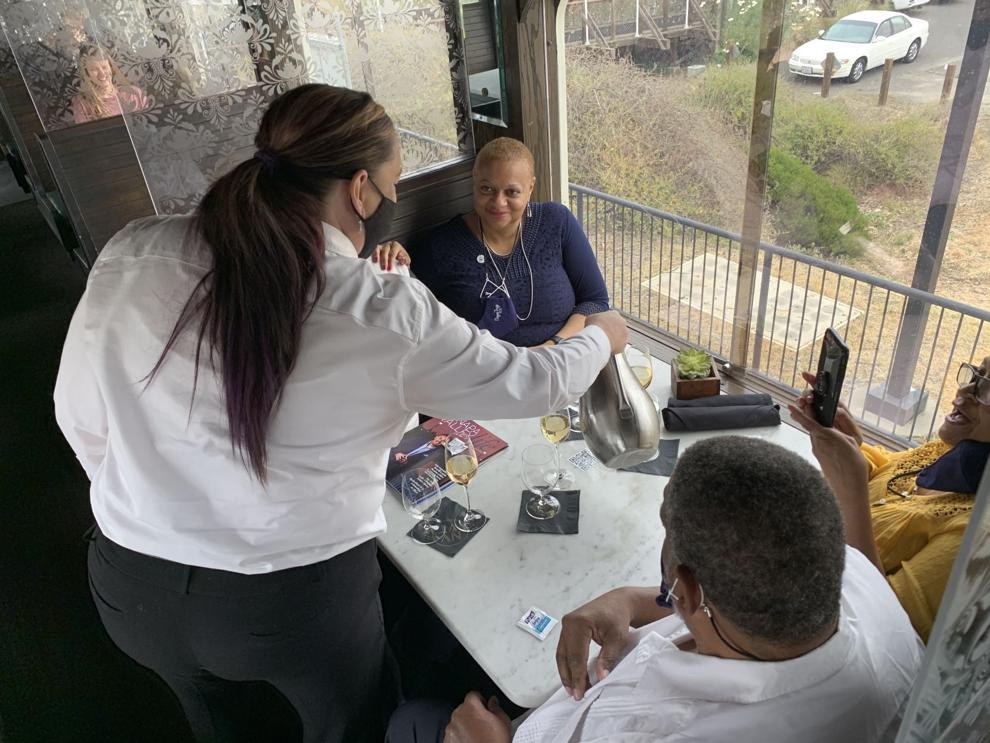 Wine Train relaunches after COVID-19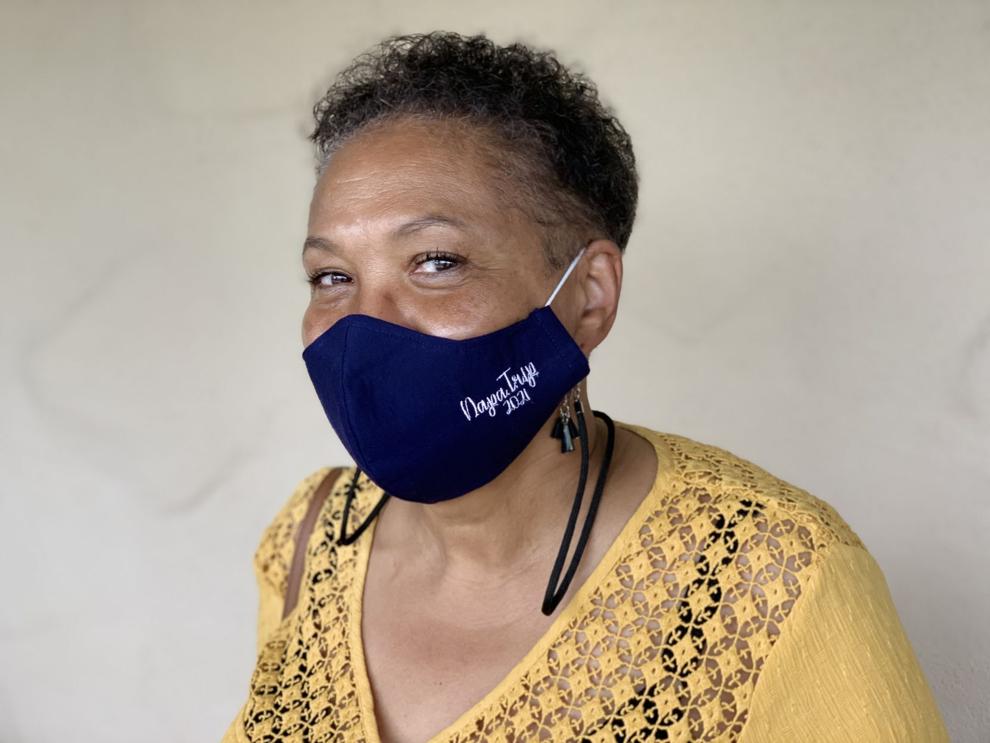 Wine Train relaunches after COVID-19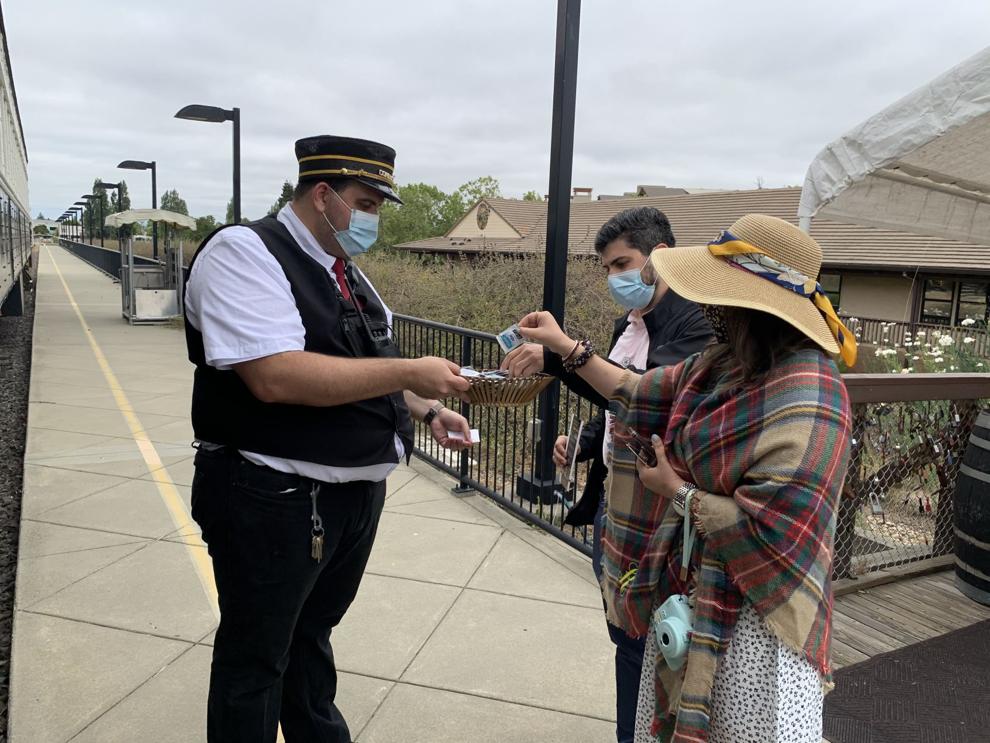 Wine Train relaunches after COVID-19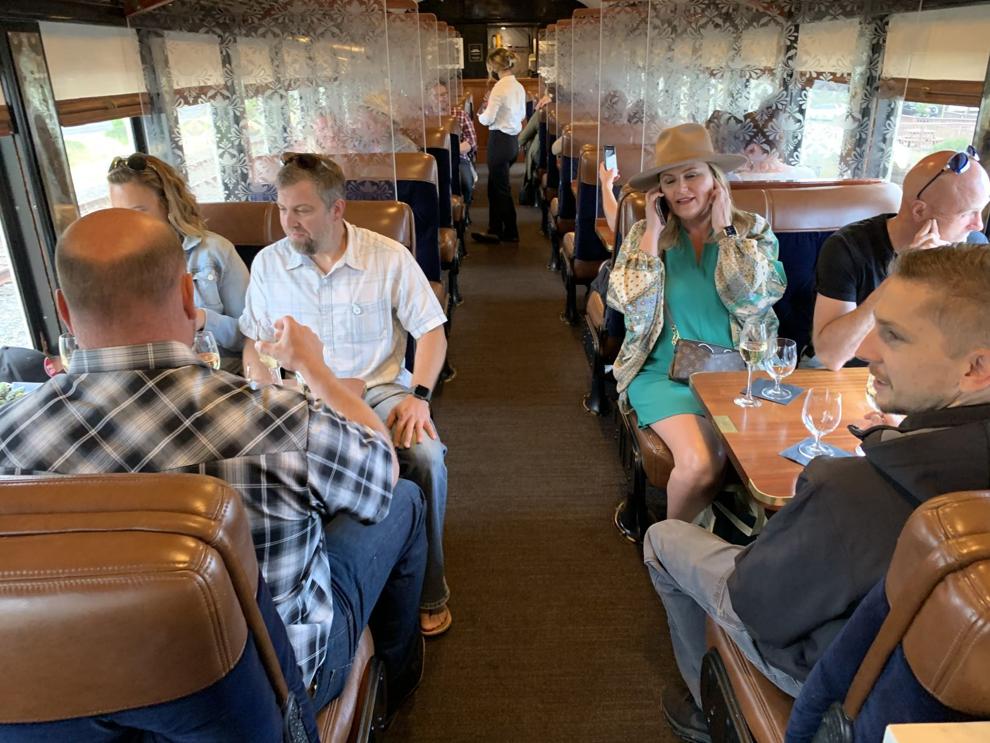 Wine Train relaunches after COVID-19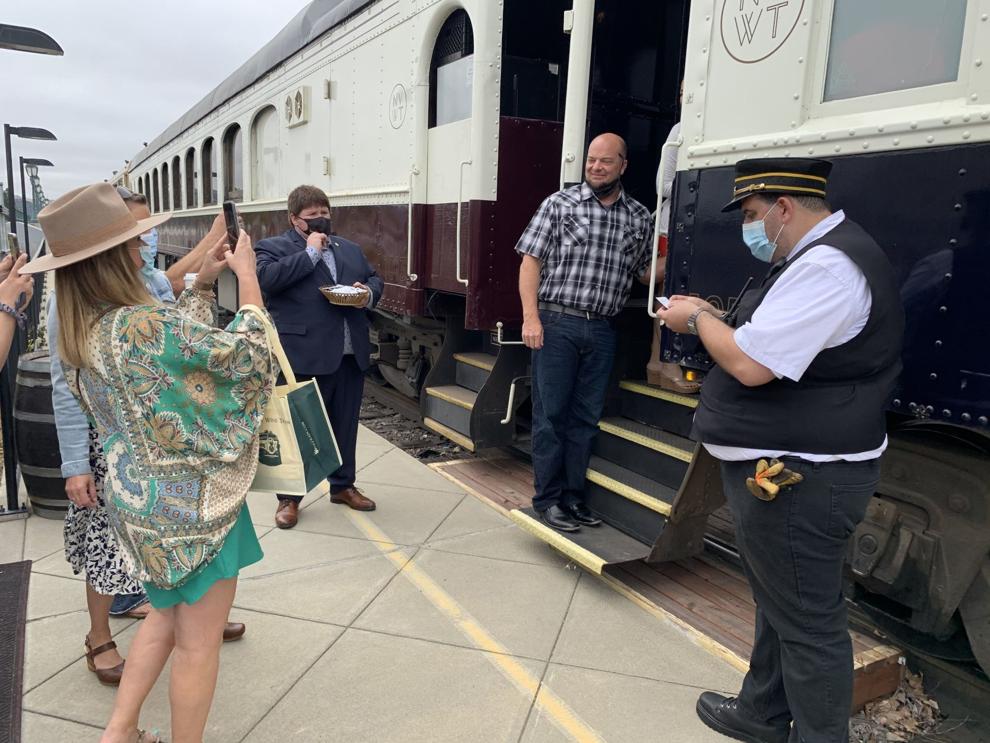 Wine Train relaunches after COVID-19
Wine Train relaunches after COVID-19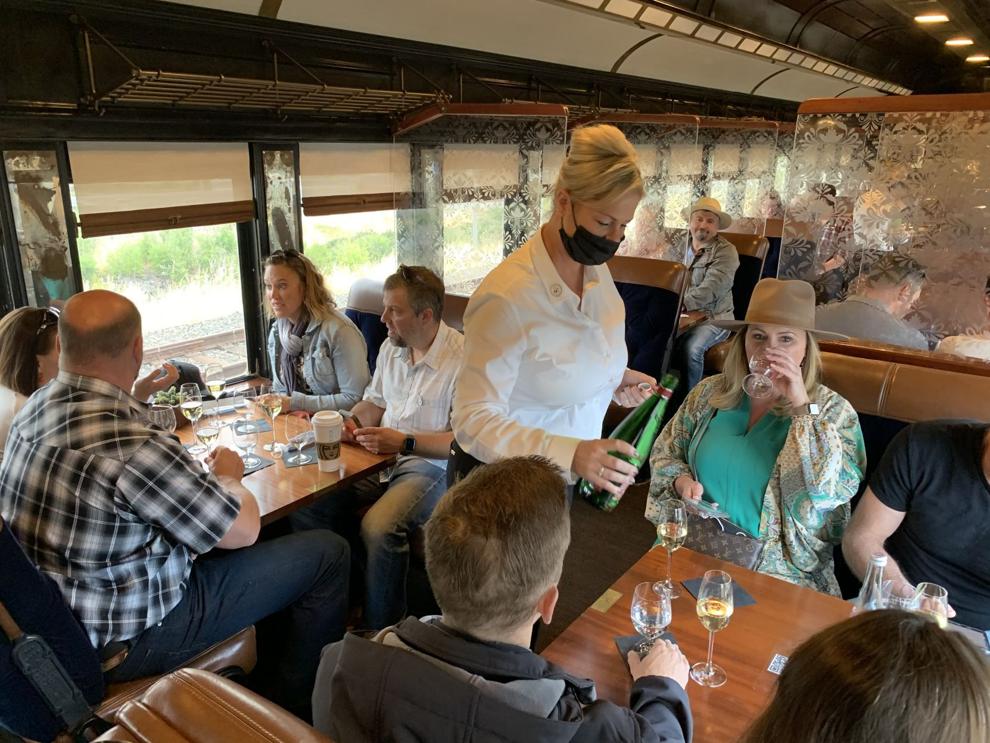 Wine Train relaunches after COVID-19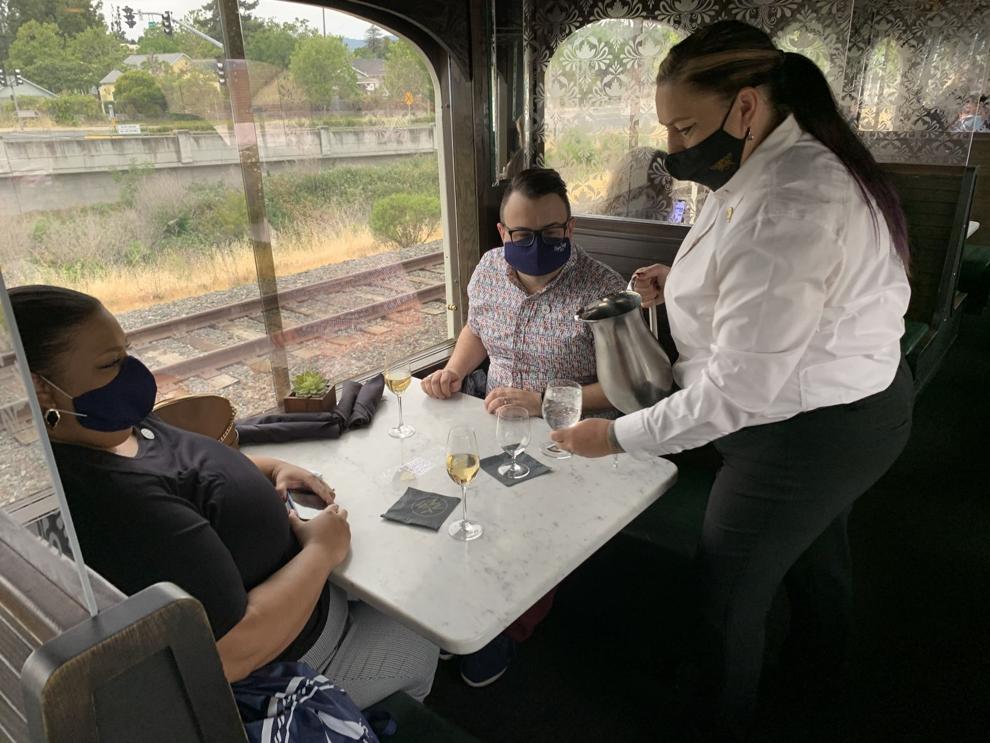 Wine Train relaunches after COVID-19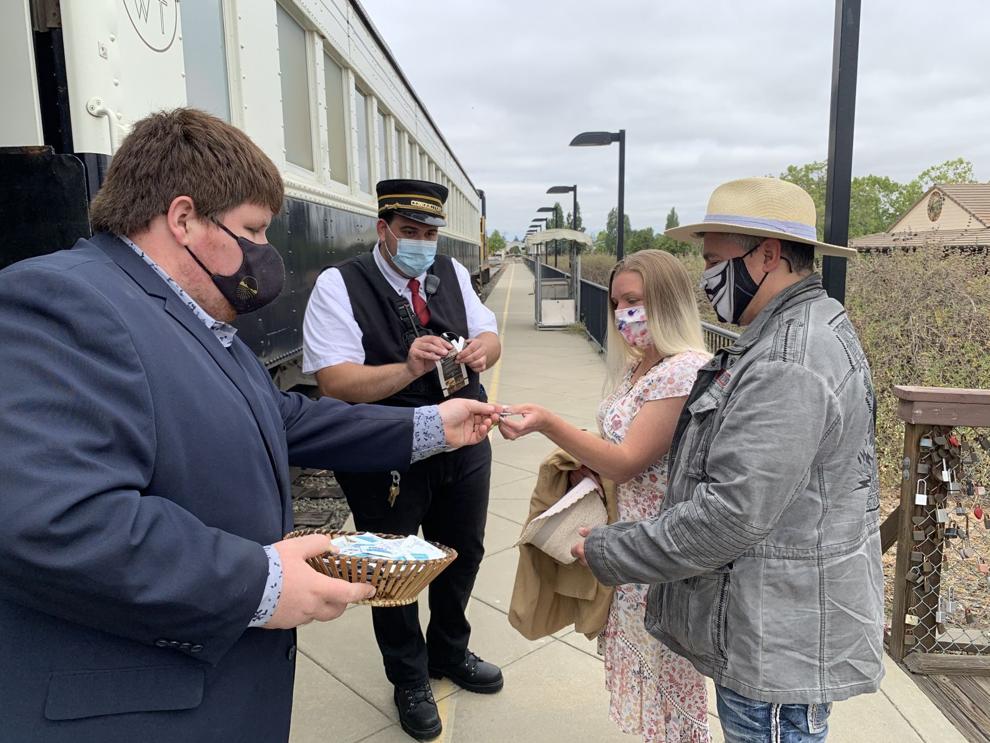 Wine Train relaunches after COVID-19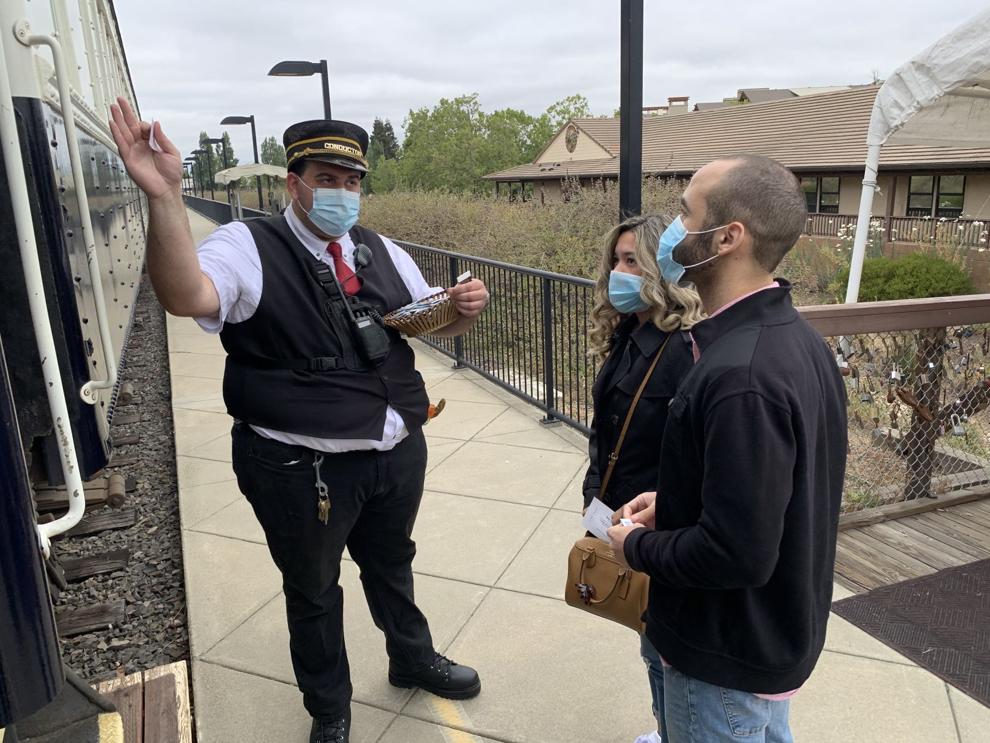 Wine Train relaunches after COVID-19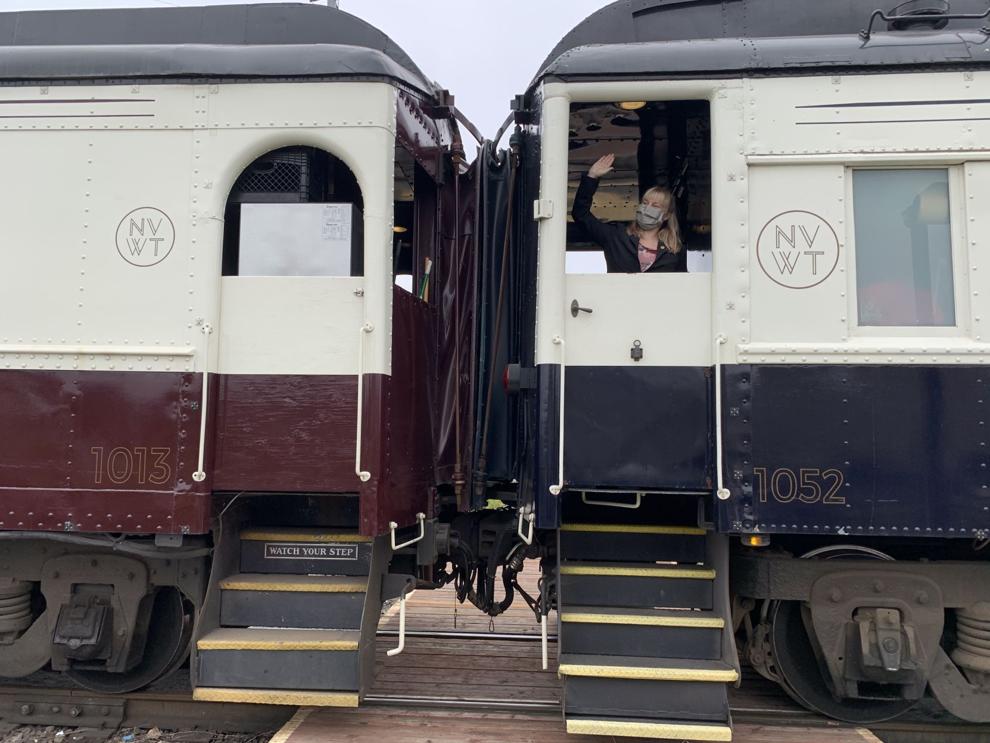 Lives of the Vines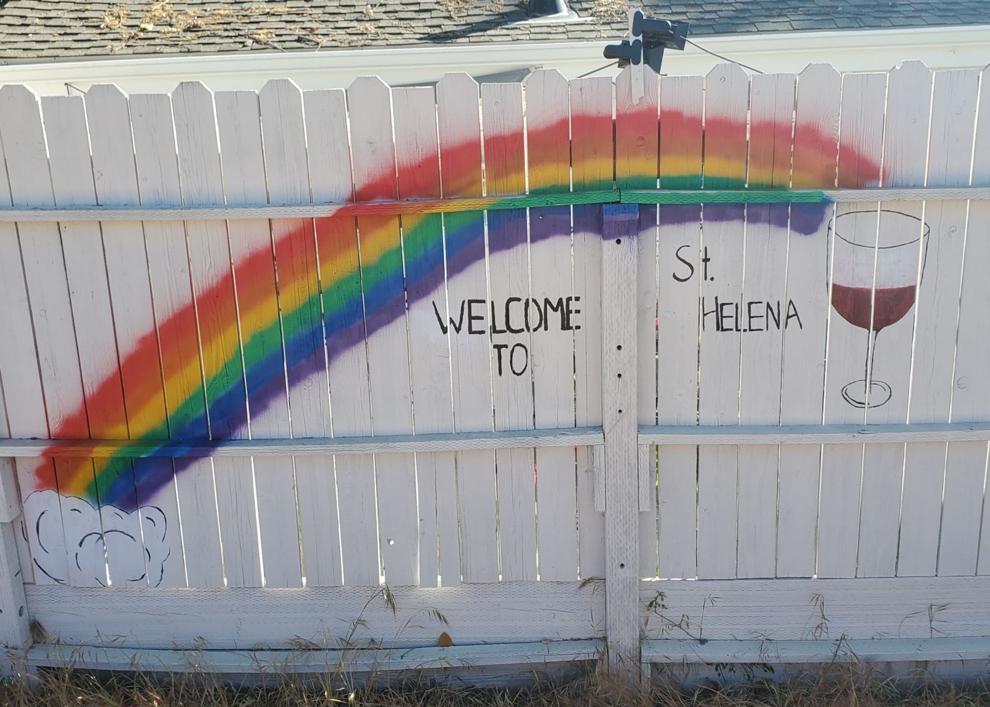 A newly refurbished Wine Train car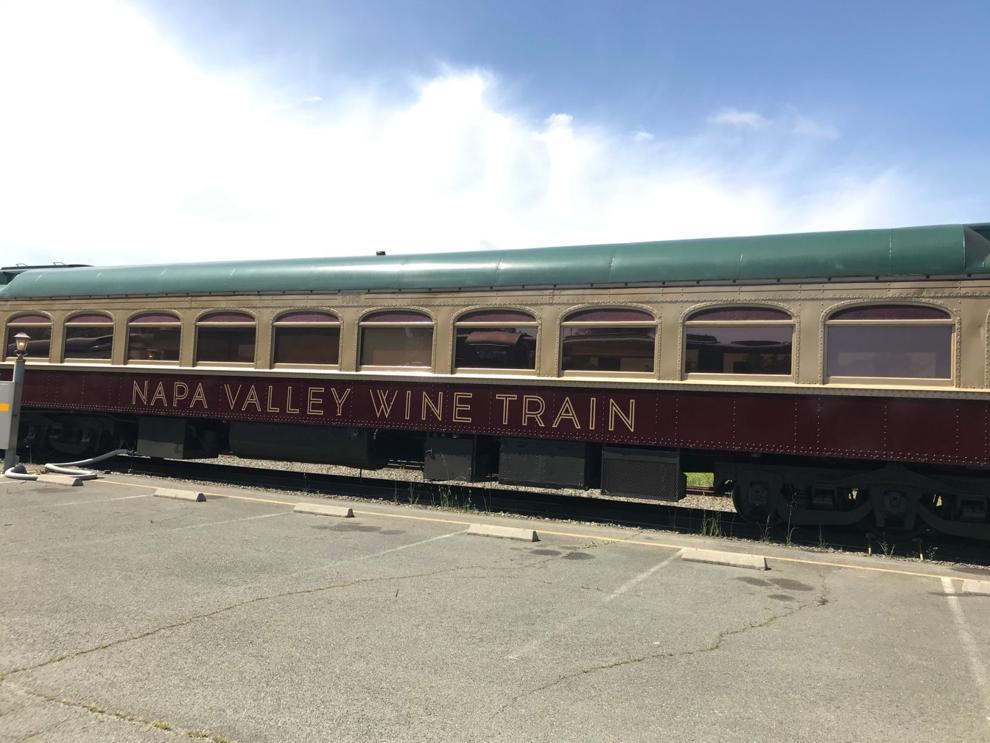 Napa Valley Wine Train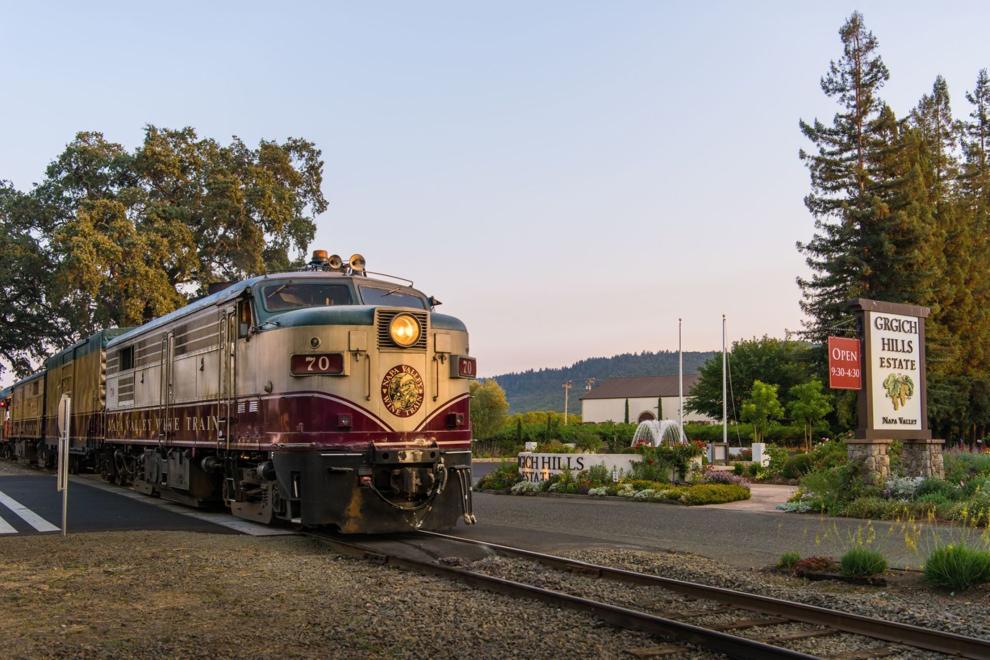 Napa Valley Wine Train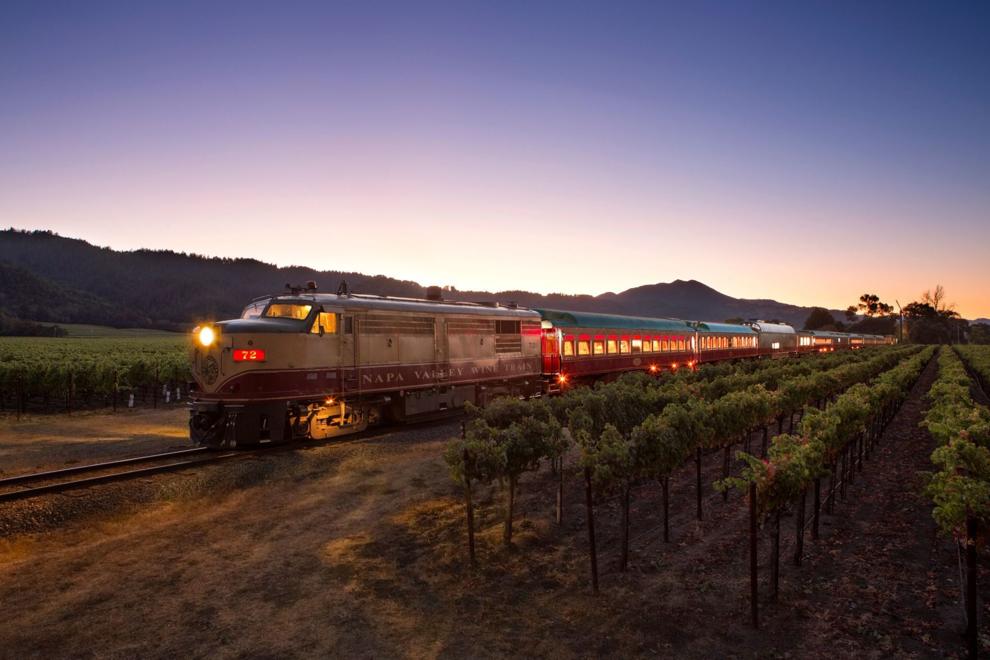 Napa Valley Vine Trail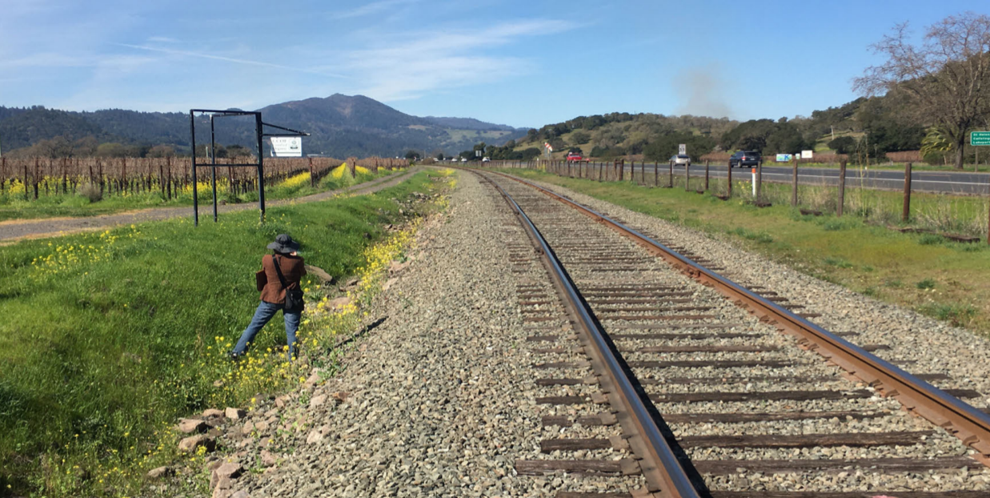 Dan Berger lives in Sonoma County, Calif., where he publishes "Vintage Experiences," a subscription-only wine newsletter. Write to him at winenut@gmail.com. He is also co-host of California Wine Country with Steve Jaxon on KSRO Radio, 1350 AM.