Scientists who delve deeply into how people taste food and drink say that about a quarter of all of us detect bitterness at very low levels, which limits what they can appreciate.
Some of the foods we eat have traces of bitterness. So-called supertasters detect that element easily and seek to avoid it. Such people may not know they have such an issue, which is probably genetically linked. But they do know that they don't like Brussels sprouts, broccoli, black coffee and lots of other bitter things.
Support local news coverage and the people who report it by subscribing to the Napa Valley Register. Special offer: $1 for your first 6 months!
Bittersweet chocolate isn't their thing. They like milk chocolate.
This isn't the same as sourness, a different phenomenon, like the taste of lemons, dill pickles, and under-ripe strawberries.
Disliking bitterness is one reason so many people drink coffee and espresso with shots of hazelnut syrup, caramel, or add loads of sugar and/or cream. It's also why some recipes call for a dash of sweetness during cooking, such as a dollop of sugar or balsamic in some tomato-based sauces.
Alternatively, some people love bitterness, such as Angostura Bitters, Fernet-Branca and other digestives.
Bitterness also can be a natural element in some wines, notably reds like Cabernet Sauvignon, Tannat and Petite Sirah that are made with a lot of tannin that comes from grape skins, oak barrels and contact with other grape-related elements such as stems and seeds.
Also, some white wines are more likely to be bitter than other grapes, such as Gewürztraminer and Pinot Gris. These two relatively common varieties both have much higher skin pigmentation than Chardonnay and Sauvignon Blanc, and can impart a slight bitterness to their wines.
(The word "Gris" is French for gray, and relates to the fact that the grape has a darker color late in the season than does, say, Pinot Blanc. And late in the season, Gewürztraminer grapes turn pink!)
Those who make these two grape varieties are keenly aware of their potential to make wines that have phenolic compounds that impart a slight bitterness. To avoid that, they often intentionally leave slight amounts of sugar to cover up any possible bitterness.
There are other ways to deal with bitterness, including extremely light pressing of the white grapes prior to fermentation. However, tactics like this can lead to a wine that delivers fewer gallons per ton of fruit, which is an economic issue that can lead to higher prices -- or to wines that simply do not make a profit.
Cabernet, it is well known, has a lot more tannin in its skins than other grapes (like Merlot and Pinot Noir) and it can be relatively hard and slightly bitter for some people. One tactic, widely known by winemakers, is to make certain that the acidity level in the resulting Cabernet is low, making for a softer mouthfeel.
This means that the wine might be more approachable when it is young, but at a cost: It is unlikely to age very well. Some won't make it just six or seven years from the day of release.
Since wine critics almost never determine whether they are supertasters or normal tasters, consumers can never know if a wine that received a very high score was given by someone who hates bitterness and thus might have been dumb-struck by its approachability.
In my experience, many Cabernet Sauvignons that get 100-point scores seem as if they will have short lifespans.
How appealing a wine is when it is very young has nothing to do with its potential to become superb after 20 years or more. I have tasted many 100-point wines. I assessed that if they were not at all slightly bitter, they were made to be consumed almost immediately.
What this means for consumers who are seeking wines to age is simply that bitterness isn't necessarily a bad thing. It kind of comes with the territory, especially with certain varieties, like Cabernet Sauvignon.
If we assume that scientists are correct, that approximately one-quarter of us do not like bitterness at all, those in that group that drink coffee or espresso are most likely to ameliorate the bitterness with sugar or cream.
But we can't do that with heavy red wines. It would be an awful consumable. So what do people do if they suspect they may be a supertaster?
I have two brothers. Both dislike Cabernet Sauvignon but prefer Merlot.
One tactic to deal with bitterness may be to begin the process of trying to see bitterness as a positive. Like anything else, it will become a learned experience.
This is not a process that's easily accepted by newcomers to wine, who want every wine to taste very good as soon as the cork is pulled. It's for that reason that most newcomers to wine gravitate toward slightly sweet wines such as Riesling and even some Chardonnays.
And there is a very popular Pinot Noir that's extremely easy to sell in some areas of the country, even though it has very little relationship to that grape and is noticeably sweet!
But when you taste a perfectly stored older red wine, bitterness isn't a major issue. After 10 or 20 years, most older red wines (especially those that were made properly) deliver complexities that were worth the wait and whose main traits are not sweetness or softness.
Learning to like bitterness isn't an easy task. I don't love bitter things but appreciate things like espresso without any additives, especially if the coffee used was fresh, properly roasted, and the water from a source where there was no chlorine or other intrusive scents.
One of the most classic California red wine grapes I have ever had when properly aged has been Petite Sirah. It is an unheralded variety that can be utterly sublime when it's 10 to 30 years old.
As a young wine, it can often be slightly bitter, but works nicely with food. But when properly made, with good acid and a moderately low pH, it can be superb at a decade or two – once the tannins subside.
Wine of the Week
2020 Spy Valley Sauvignon Blanc, Marlborough ($15) – White peach, gooseberry, traces of bell pepper, and a tropical fruit note mark the aromas mid-mid-palate of this lovely white wine from New Zealand, and the aftertaste has a lilting note if kiwi fruit. Great on a hot day.
Check out the week in cartoons
Tim Campbell cartoon
Jack Ohman editorial cartoon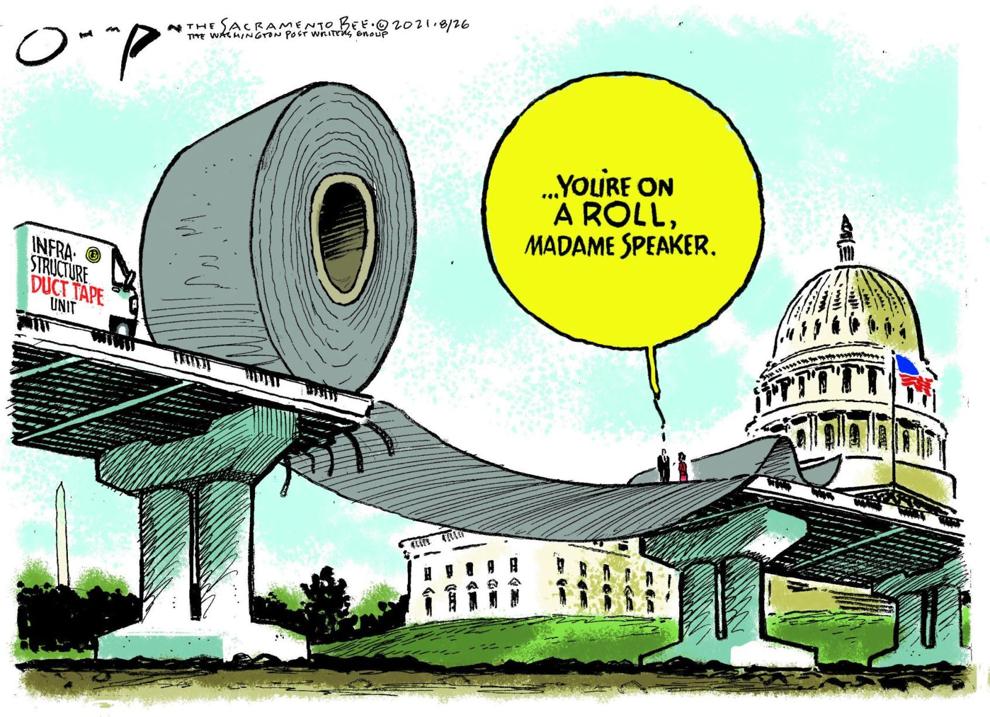 Jeff Danziger cartoon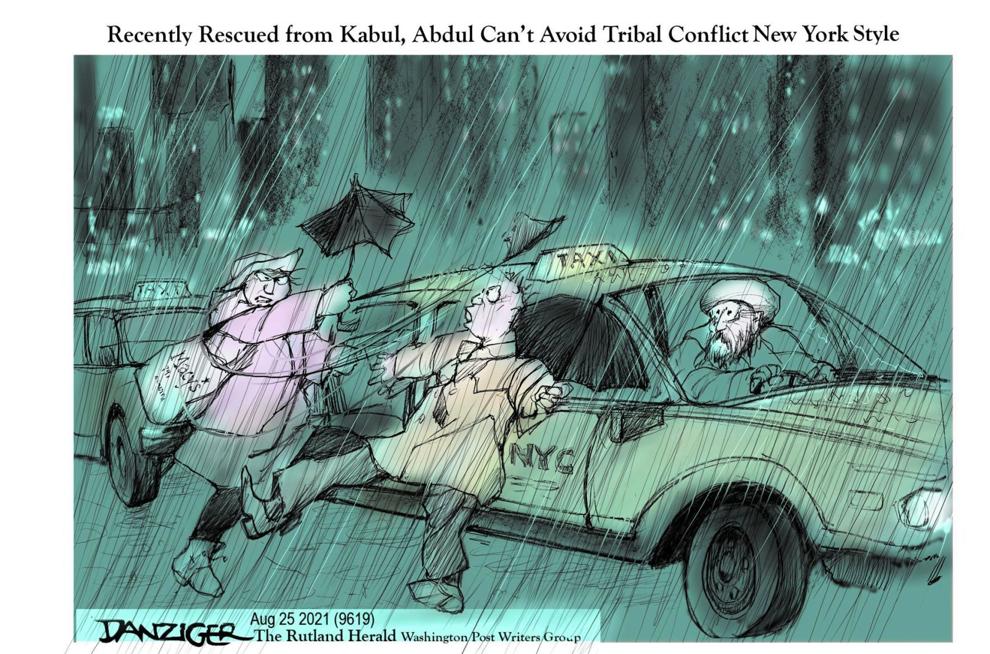 Jack Ohman editorial cartoon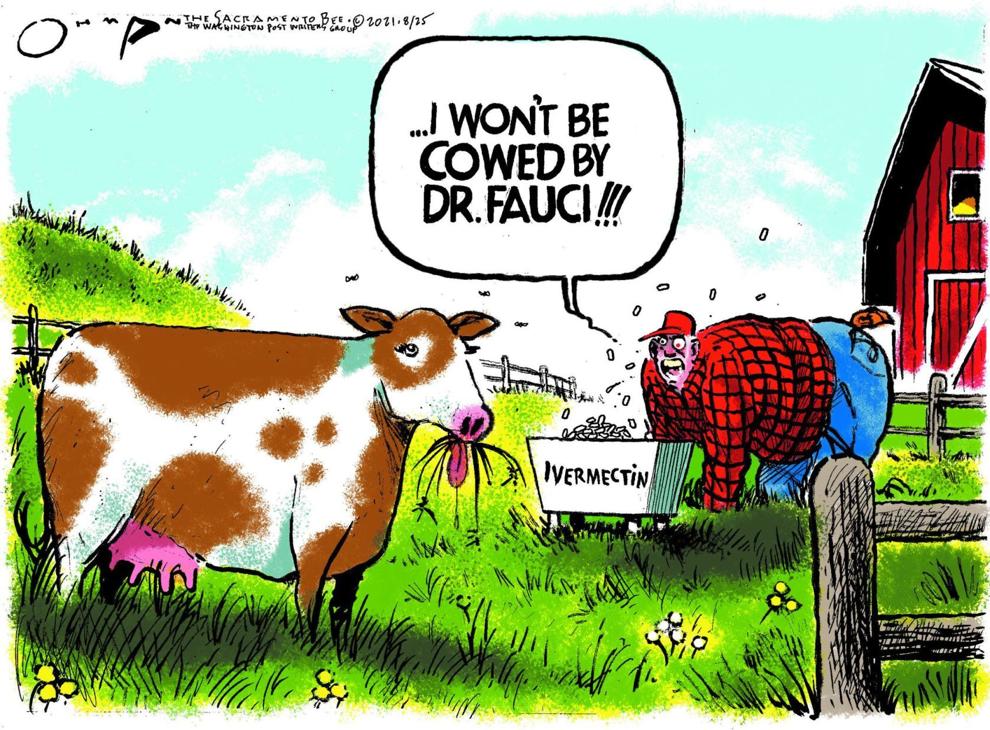 Clay Bennett cartoon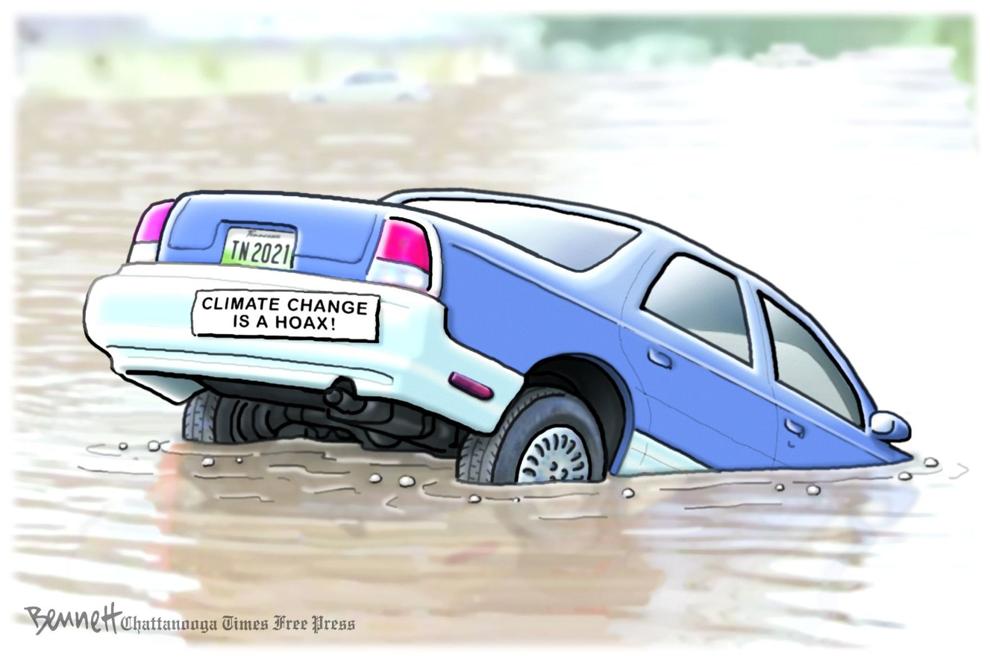 Clay Bennett cartoon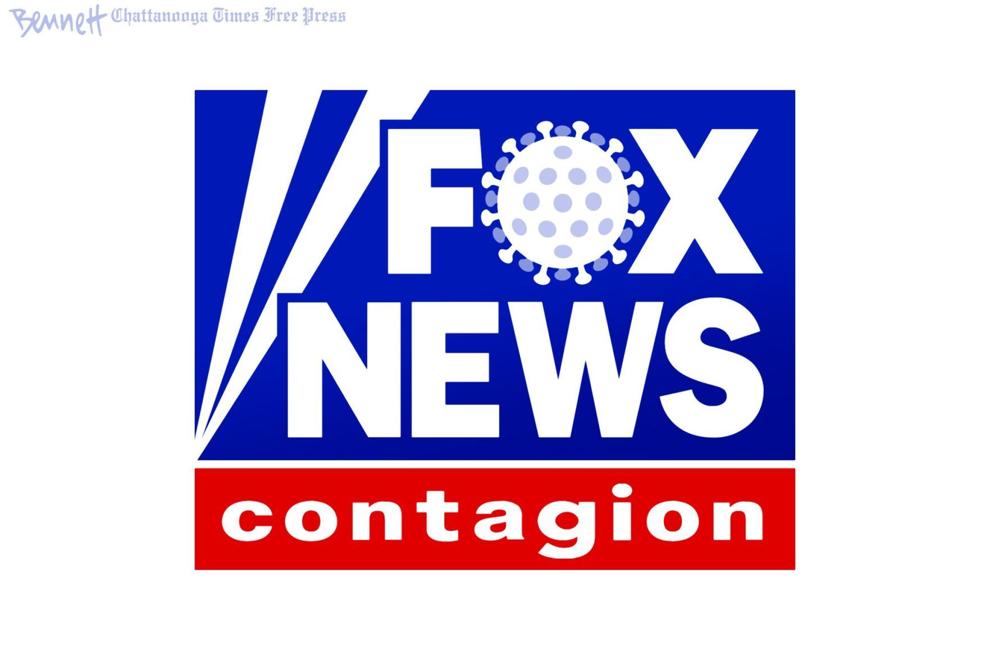 Clay Bennett cartoon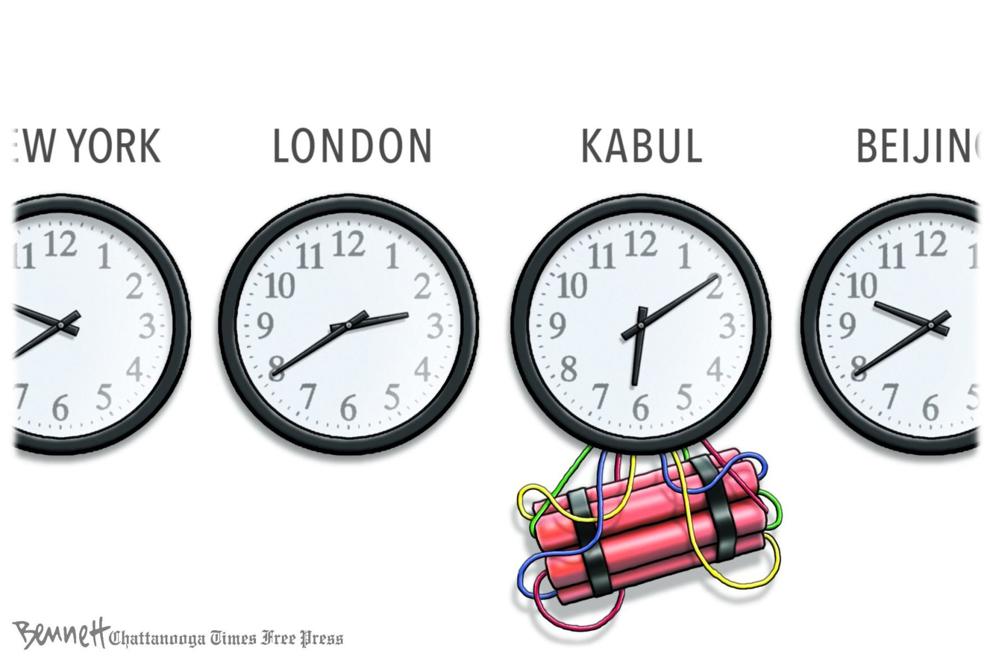 Clay Bennett cartoon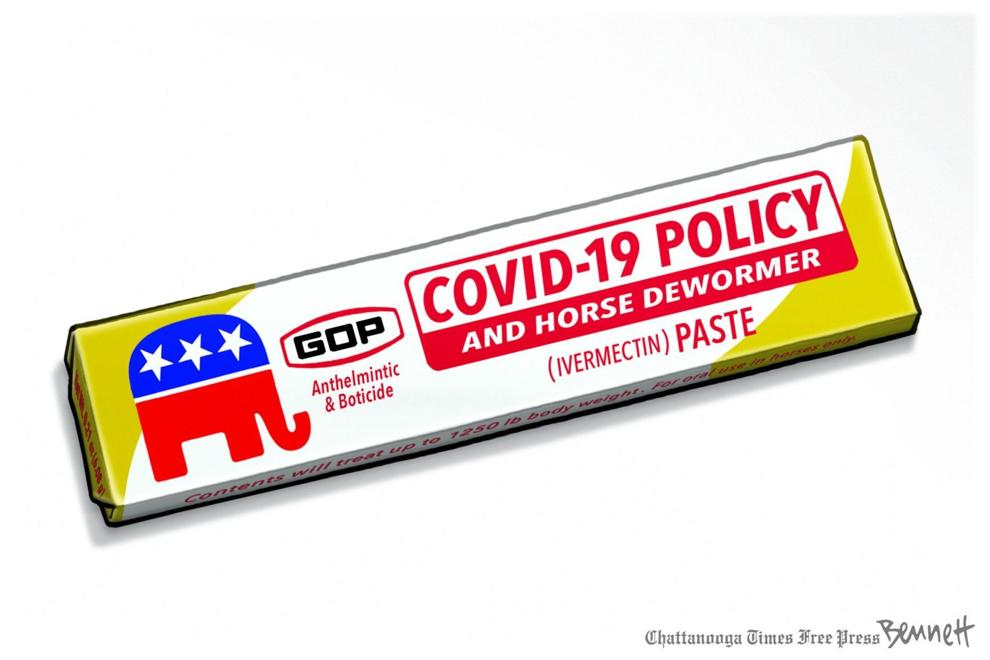 Clay Bennett cartoon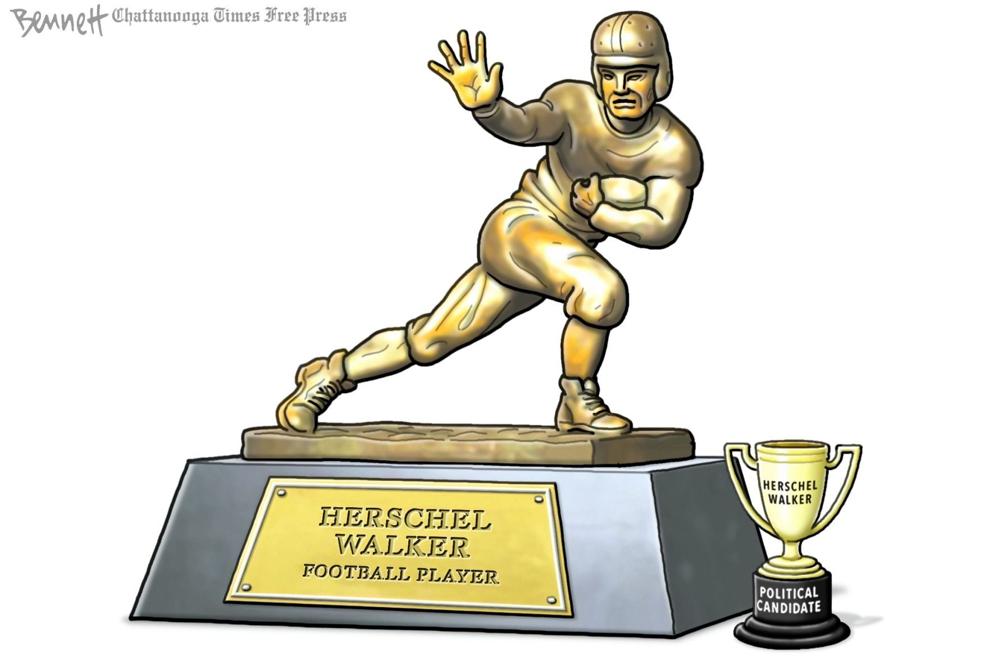 Jack Ohman editorial cartoon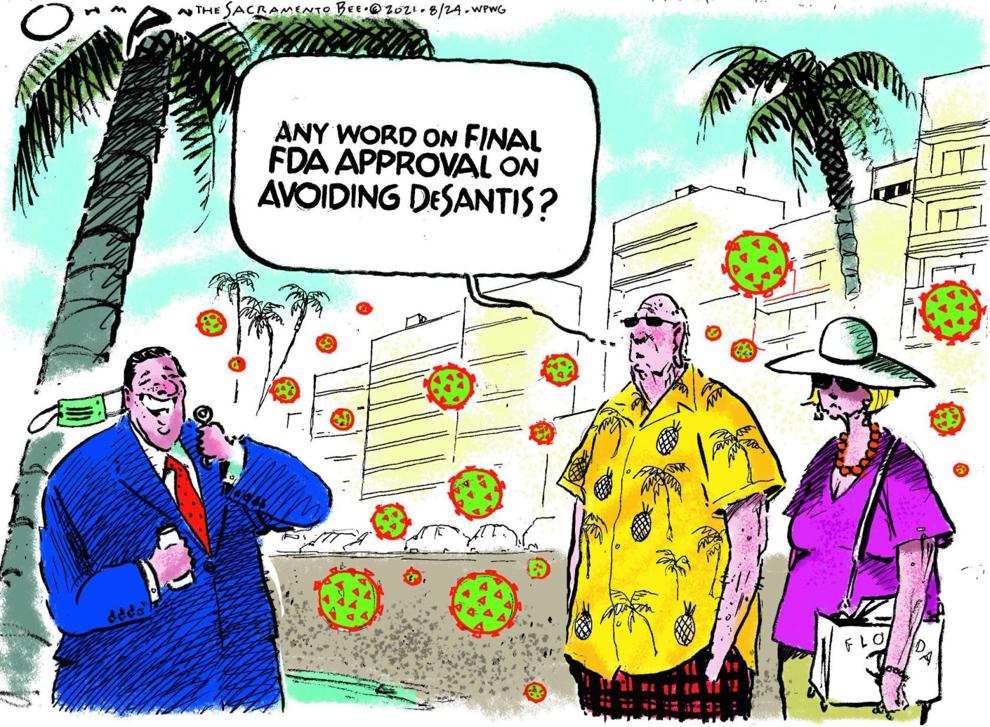 Jeff Danziger cartoon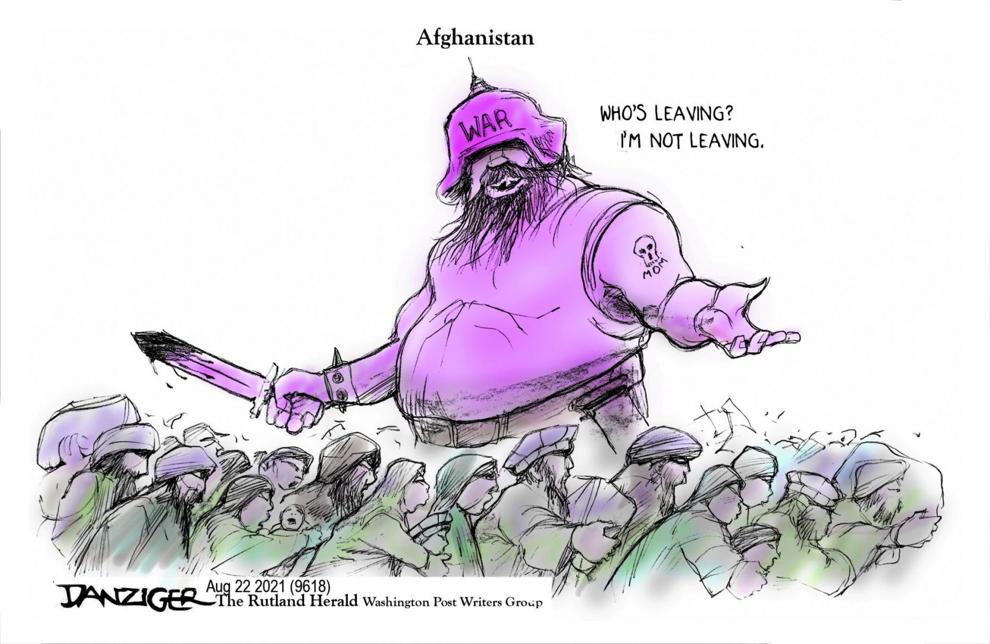 Jeff Danziger cartoon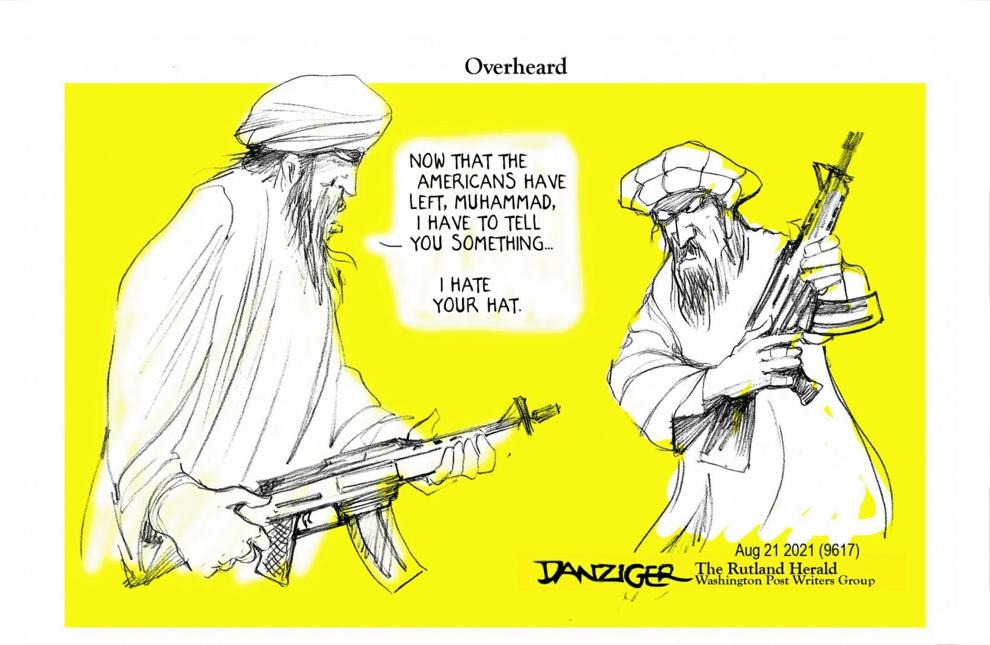 Jeff Danziger cartoon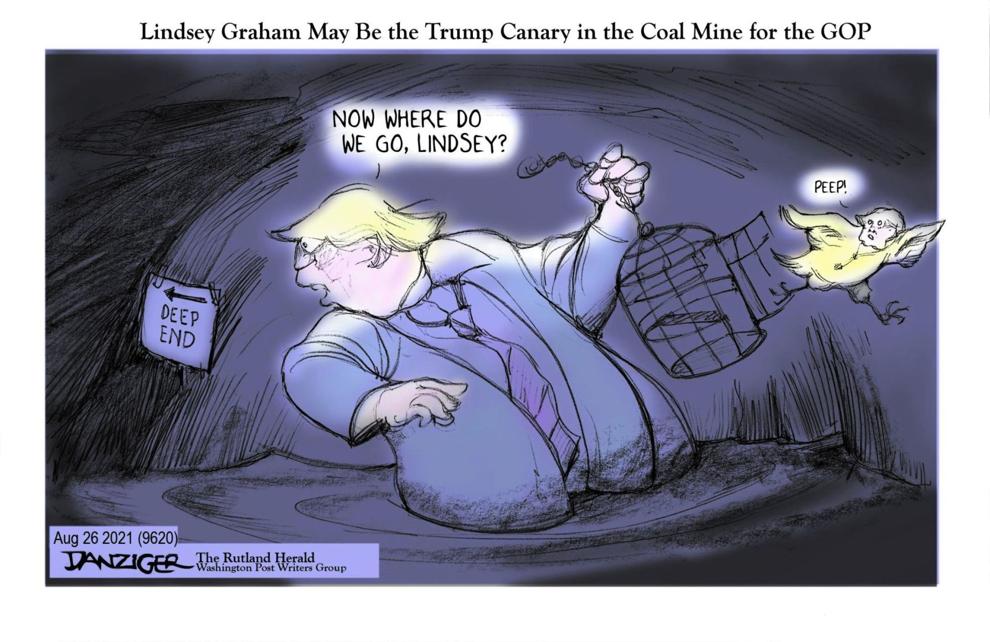 Jeff Danziger cartoon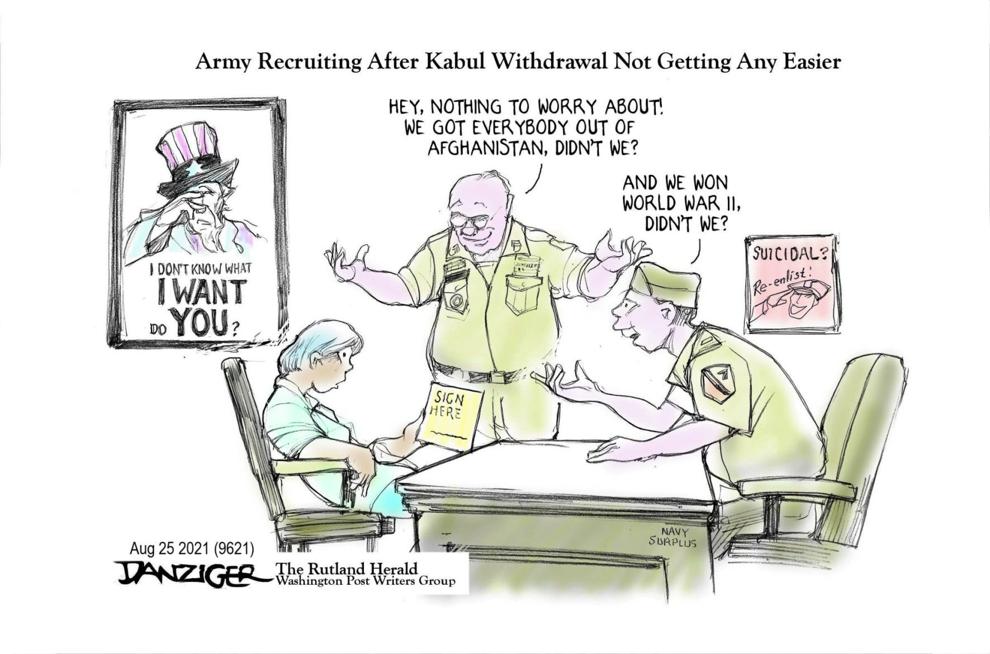 Jeff Danziger cartoon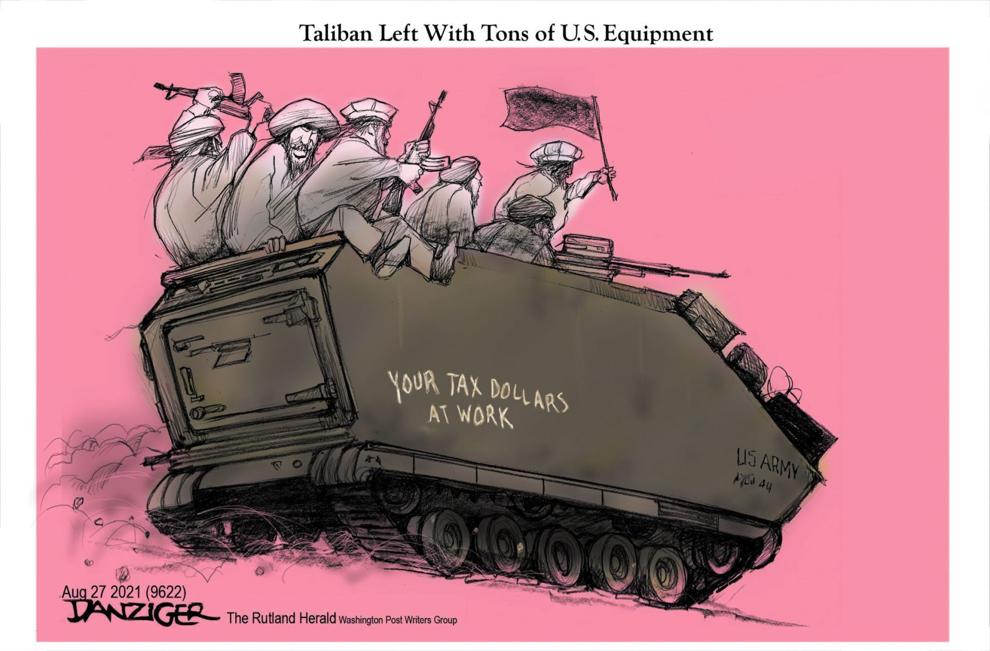 Jack Ohman editorial cartoon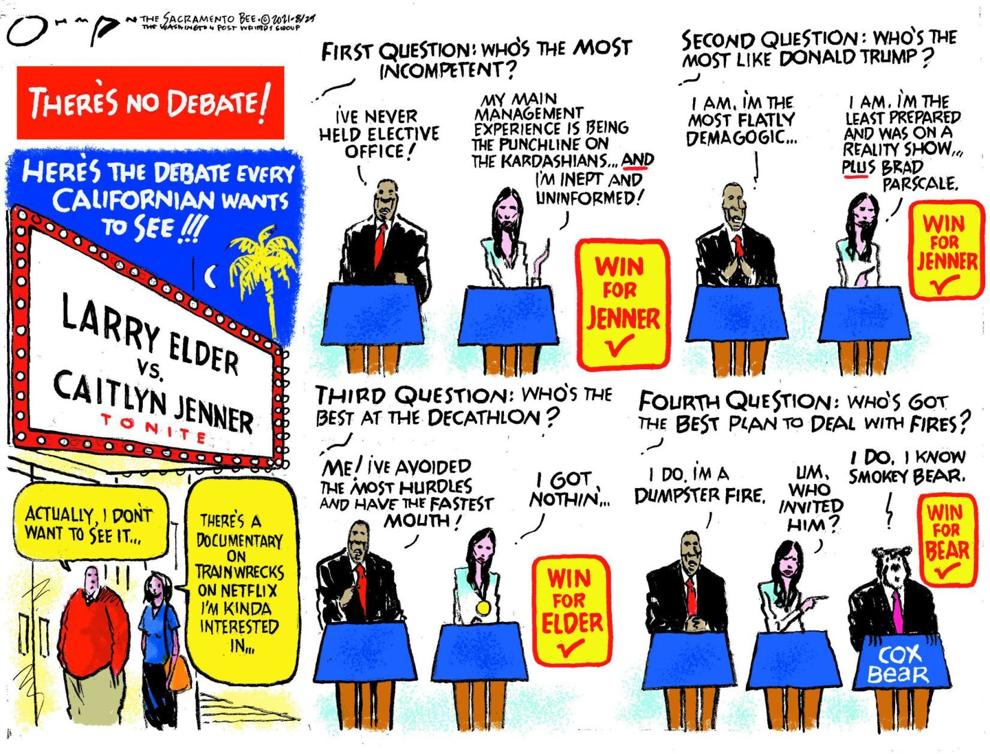 Lisa Benson cartoon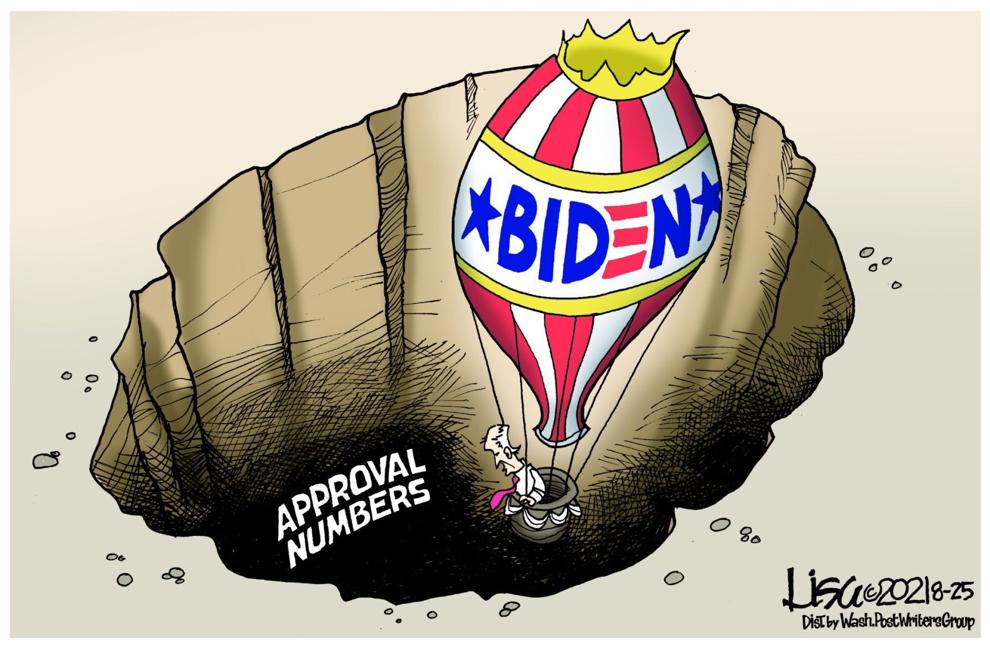 Lisa Benson cartoon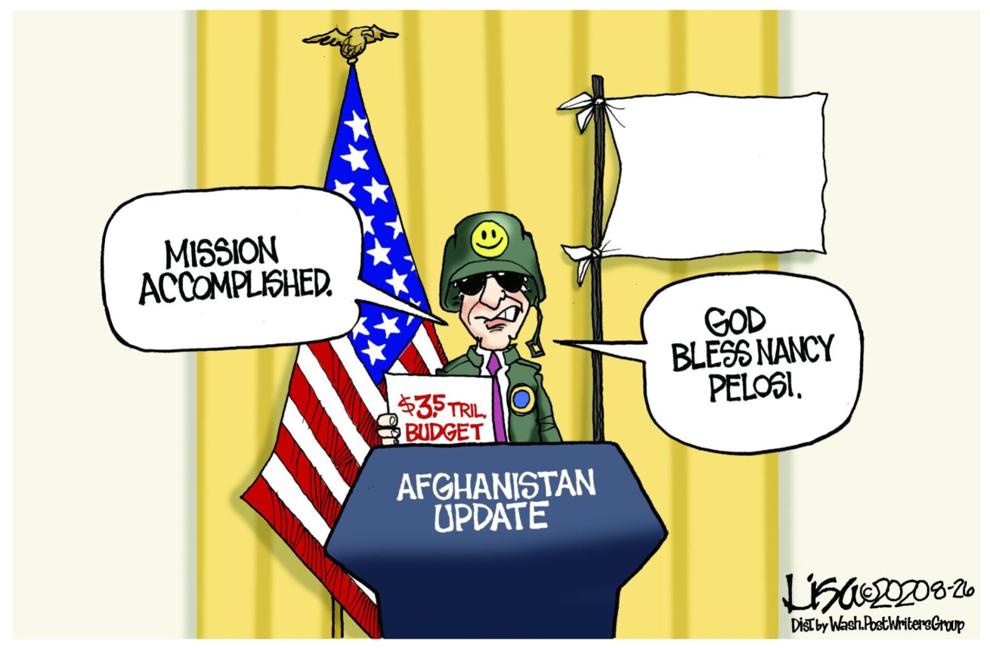 Lisa Benson cartoon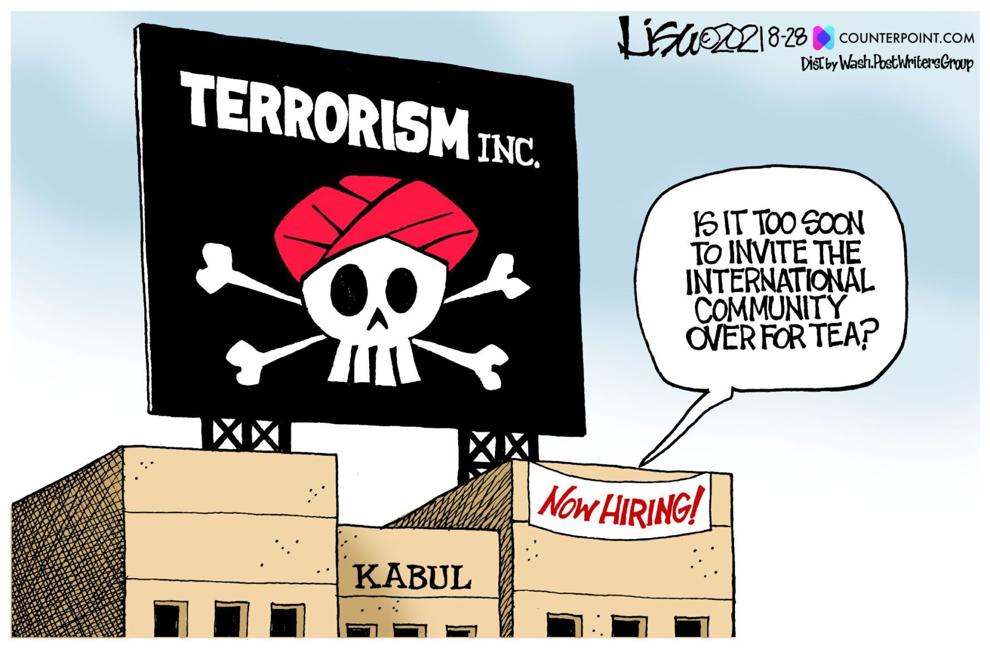 Tim Campbell cartoon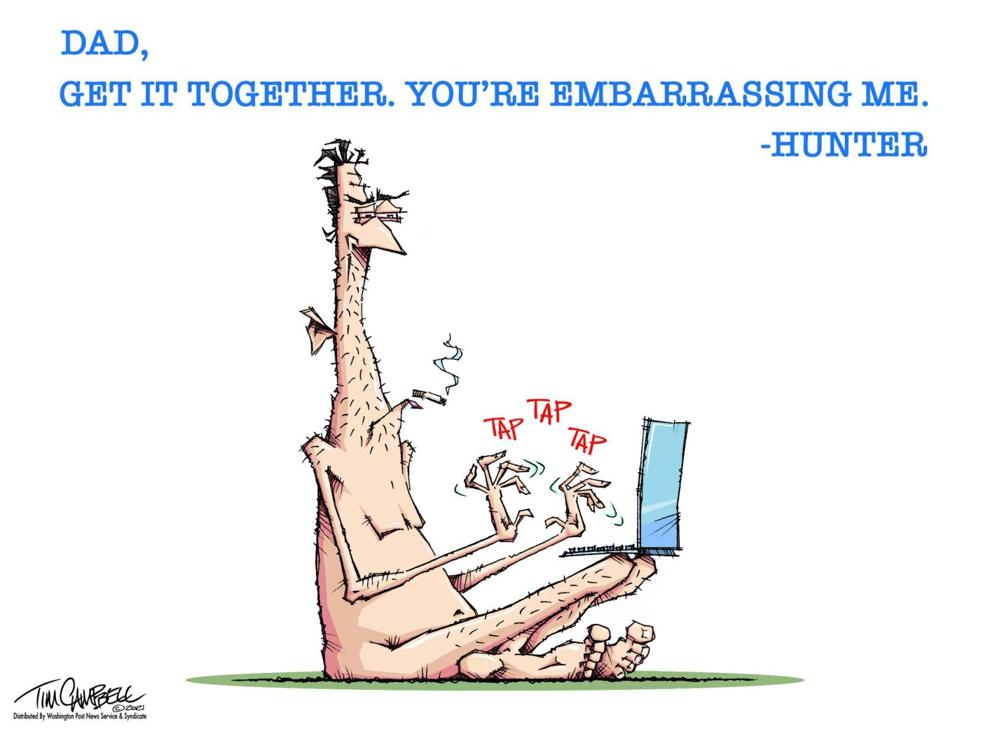 Tim Campbell cartoon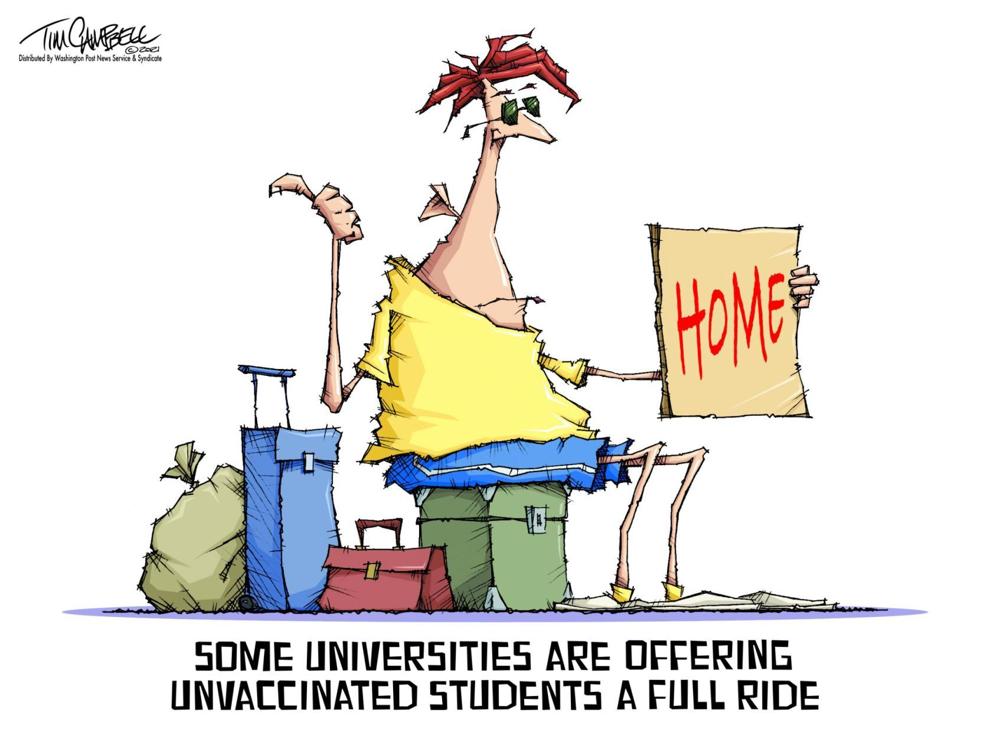 Catch up on Napa County's top news stories
Get unlimited digital access to the Napa Valley Register for just $1 for your first 6 months! Enjoy every article without restrictions and find tons of subscriber-only perks, such as access to our daily eEdition. Click here for details!
Dan Berger lives in Sonoma County, Calif., where he publishes "Vintage Experiences," a subscription-only wine newsletter. Write to him at winenut@gmail.com. He is also co-host of California Wine Country with Steve Jaxon on KSRO Radio, 1350 AM.