The first thing I do when trying a wine I haven't tried before is to see if it emulates what the label says it's supposed to be. A Zinfandel that smells like a Gamay may be tasty, but if I wanted a Gamay, I'd buy one.
Each grape variety has a personality that reflects the uniqueness of the grape, yet often I'm confused by varietal variations that, in a blind tasting, seem to be one thing only to turn out later to be another.
Support local news coverage and the people who report it by subscribing to the Napa Valley Register. Special offer: $1 for your first 3 months!
The cause, more often than not, is late-harvesting of fruit.
Each varietal has a set of aromas that, to me, seem like they can be depicted on an archery target, with the truest aromas in the bull's-eye.
Picture a series of concentric circles. The inner circle of one varietal grape has the aromas and tastes of that varietal. For example, the inner circle of Sauvignon Blanc would be grass or herbs of some sort. The inner circle of Chardonnay would be a floral and/or citrus-y fruit.
(Yes, there are still some people who say that the inner circle of the Chardonnays they like should have butter, cream, and oak. But the Chardonnay grape doesn't have those elements.)
The next outer ring in the set of concentric circles speaks of the lesser-seen but still varietal aspects of the grape. For Sauvignon Blanc you might have gooseberry (New Zealand), olive (Loire Valley), passion fruit, lime, or grapefruit. The next outer ring has still-varietal characteristics, but a little more obscure – like white pepper, a stalky-ness, kelp, seafoam, dried hay, fennel powder, and cilantro.
The outer-most circle is where rare yet still sort of varietal elements show up. A Cabernet's outer ring might display aged Turkish tobacco (latakia), cumin, or a faint musty-ness, all of which relate to its herb-y heritage. Though rarely seen, they are still varietal elements.
For some people, the quality of a wine is based solely on "It tastes good." Others demand that the wine have a varietal connection. Still others demand complexities in which the number of descriptors are greatest, with multiple rings describing many disparate elements.
The next step on my dissecting journey is to see where on the concentric-ring map this wine is. Here a bit of learning comes into play – and also where we can get into trouble.
Years ago, I was tasting two wines in a modestly priced lineup of Australian wines – a Riesling and a Sauvignon Blanc. The wines were similar to one another. A few minutes later, a waitress inadvertently moved my glasses and I lost track of which glass was which.
I figured I'd easily be able to tell them apart. I grabbed a glass. It displayed a lovely, lilting lime character and was brisk and delicate in the finish, just as had been the Riesling earlier.
I assumed it was the Riesling, but it was also Sauvignon-like! So I grabbed the second glass. It was so similar to the first that I was confused.
This can happen. So, I asked myself, "Which of these wines has the most typical Riesling aftertaste?" Since both wines had about the same amount of residual sugar, the question was hard to answer.
Then I remembered that one wine came from a floral grape and one from a grape-based on herbs. The finish of one of the wines was slightly more floral, so I assumed that was the Riesling. When I repoured them, it was obvious.
Now we get to a trickier bit of vinous detection: The differences between a fine-quality Cabernet Sauvignon and a Merlot. Since both are Bordeaux grapes, many people make the assumption that the wines are similar.
When both are over-ripe, they can be similar. But look at the concentric circles map for each and you'll see how different they should be.
Decades ago, true Cabernet Sauvignon was herbal, leafy, with dried cherry and other herb-y nuances. Merlot was more like green olives, green tea, with brighter and more forward fruit, and lower tannins.
The later any red wine grape is harvested, the more likely you are to get something closer to a raisin, and the less likely you are to get a wine that retains strong varietal distinctiveness. (A raisin of any grape variety is still a raisin. Past a certain point, the varietal disappears.)
As we have moved in the last 30 years toward bigger, chunkier, later-harvested red wines, so have we blurred the distinctions between one grape and another.
I've tasted Pinot Noirs that smelled more like Syrah. Some Merlots have the weight, structure, and flavor that could be anything. With so many wines now coming in at greater than 15% alcohol, many are 3% higher in alcohol than they were in the 1970s, when varietal character was easier to find.
As varietal identity became less identifiable, many of us have fallen back not on varietal correctness but more on a simplistic like/dislike mode in describing quality.
The basic "red wine aromas" that come from later-harvested fruit have become the standard used to evaluate wine, and the search for varietal identity now is almost a non-issue. (A recent column here on the amorphousness of many red wine blends comes to mind.)
Indeed, we are now at a bizarre point in American wine culture that says that if a wine actually is varietal in either aroma or taste, there must be something wrong with it!
The wine world is thus topsy-turvy: A Cabernet Sauvignon that smells and tastes like a Cabernet Sauvignon gets a low score. Cabernet Sauvignons that smell like chocolate, toffee, roasted nuts, bacon, and mocha get high scores.
As a result, I see some wine evaluations as sort of mindless in that they don't address any paradigm that relates to grapes. In fact, they ignore such notions. The only point at which a wine seems to be a candidate for greatness is: does it taste great? If so, it's a great wine.
Those who score wines might want to paraphrase Alfonse Bedoya in the film "Treasure of the Sierra Madre" – "I don't have to show you any stinking parameters."
Does it matter at all anymore that a Cabernet Sauvignon smells like Cabernet Sauvignon? Must a Zinfandel smell like a Zinfandel?
Perhaps society has become accustomed to the tastes and aromas of big, chewy, more robust red wines, many of which lean heavily on over-ripe elements that have nothing to do with varietal character.
If so, it's truly a sad day when we can conclude that balance and harmony are one-way tickets to obscurity.
Part of the reason is that Americans have been carefully taught over the last three decades to desire red wines that are akin to ultra-sweet cappuccinos. We lovers of unadorned espresso made from great coffee beans are a fast-shrinking minority.
Since it has taken society some 30 years for this palate shift to blandness, will it take another 30 years for us to again see wines the way we once did? Or has the game changed permanently?
Wine of the Week
2018 Black Sheep Cabernet Franc, Calaveras County ($17) – This subtle, aromatically correct red wine is a superb example of the varietal. Coming from the Sierra Foothills, it is relatively dark in color, but the rest of the wine is graceful and loaded with herbs, red and dark berry fruits. It tastes great when you pull the cork but it is better after a few hours of air.
Check out the week in cartoons
Clay Bennett cartoon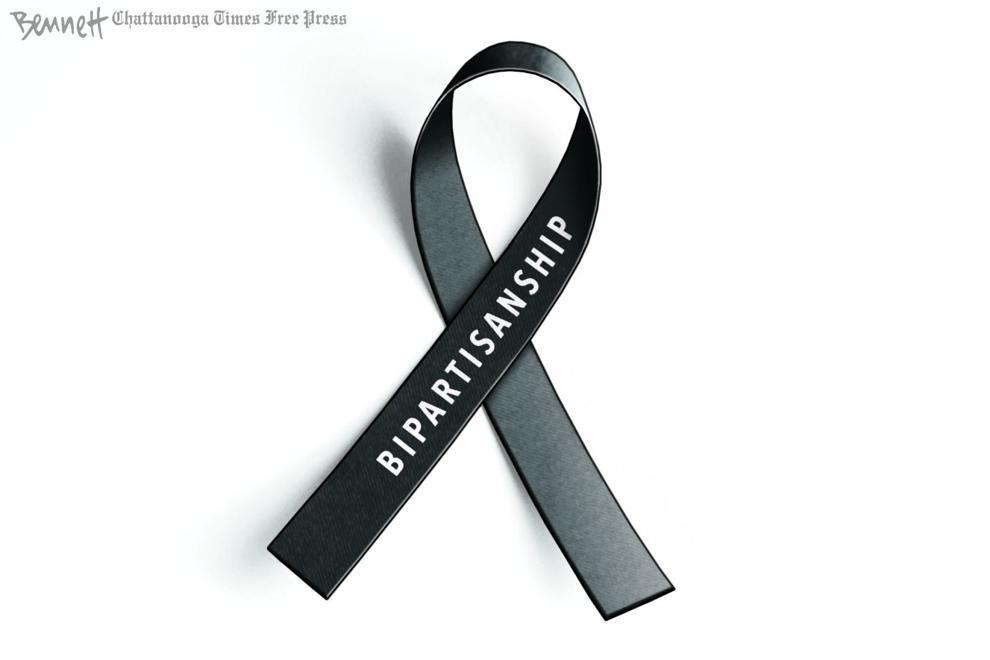 Jack Ohman, editorial cartoon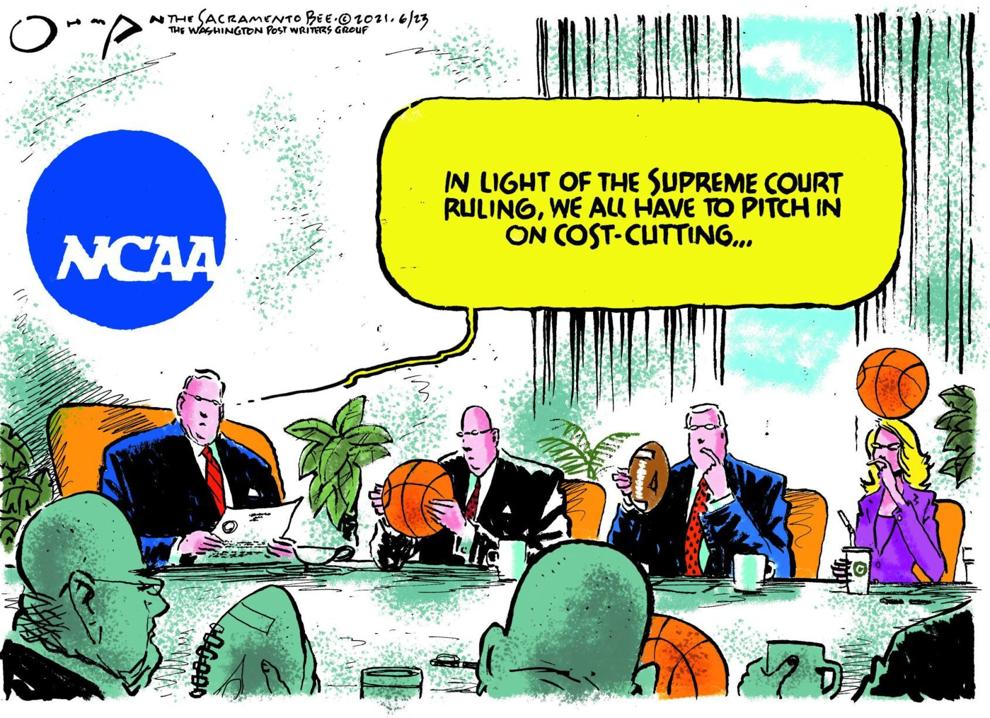 Jack Ohman, editorial cartoon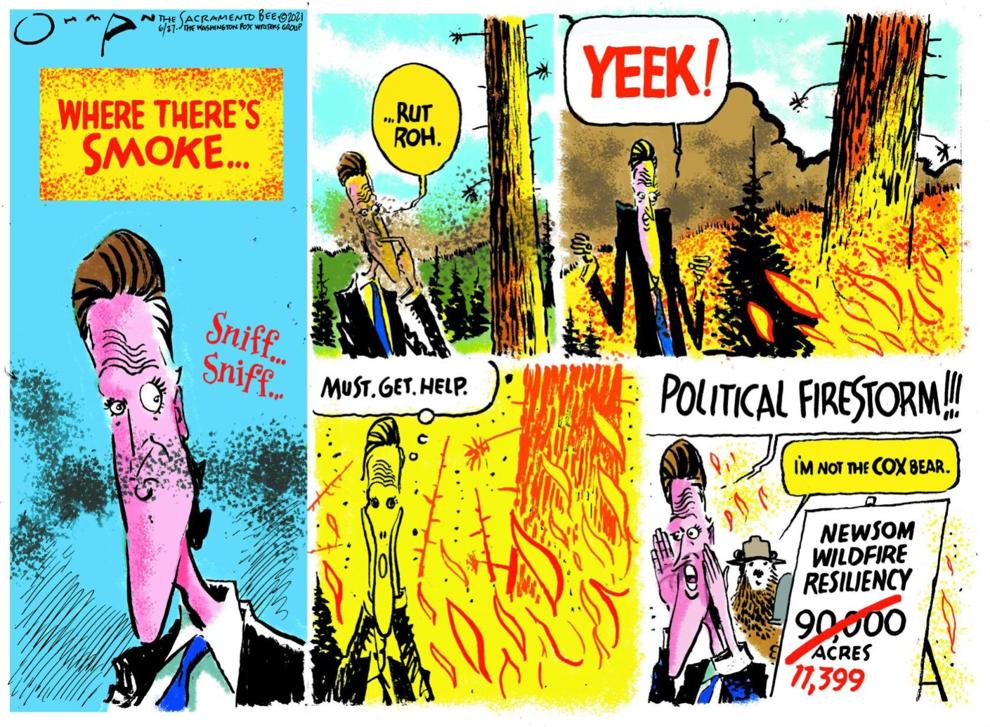 Clay Bennett cartoon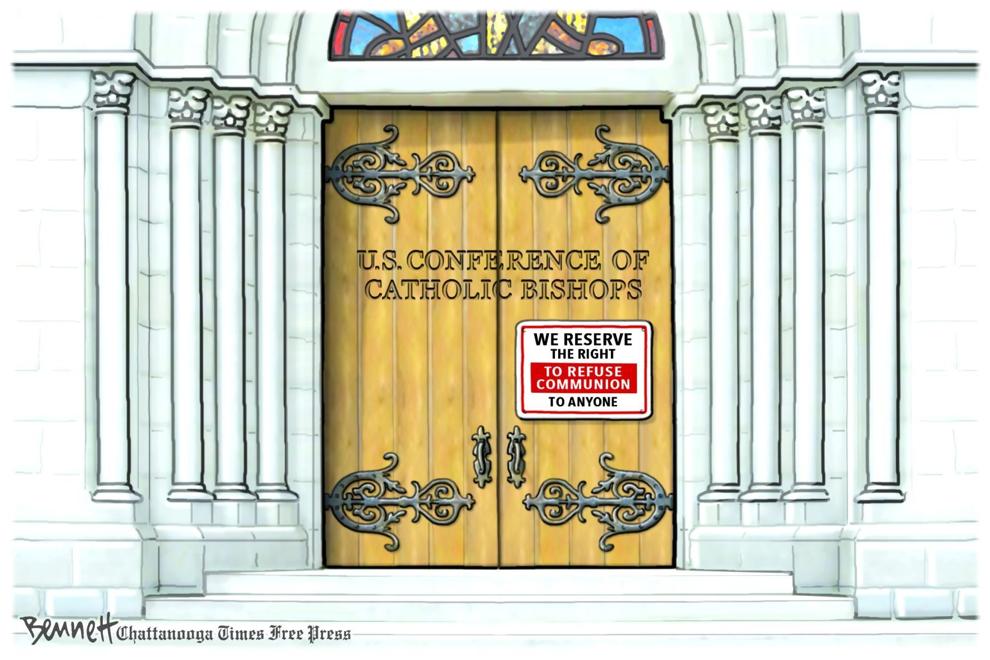 Clay Bennett cartoon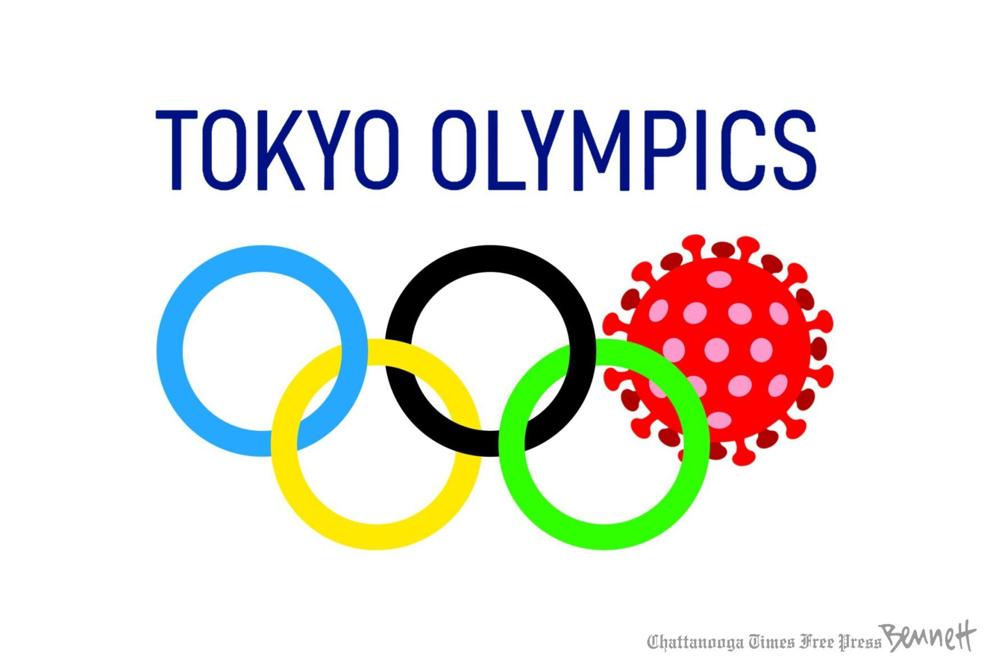 Clay Bennett cartoon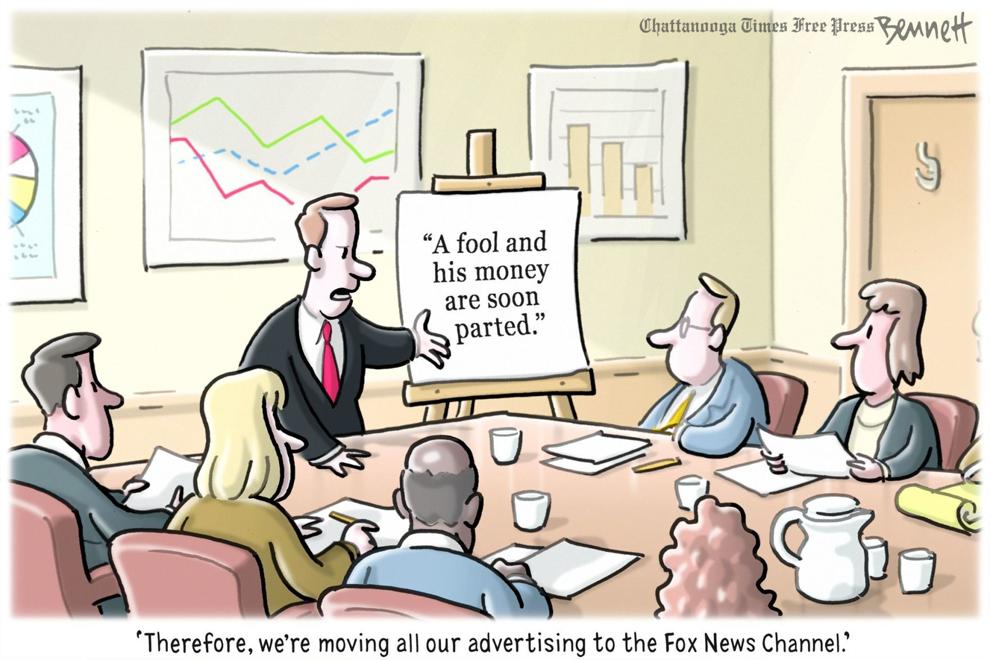 Quality journalism doesn't happen without your help. Subscribe today!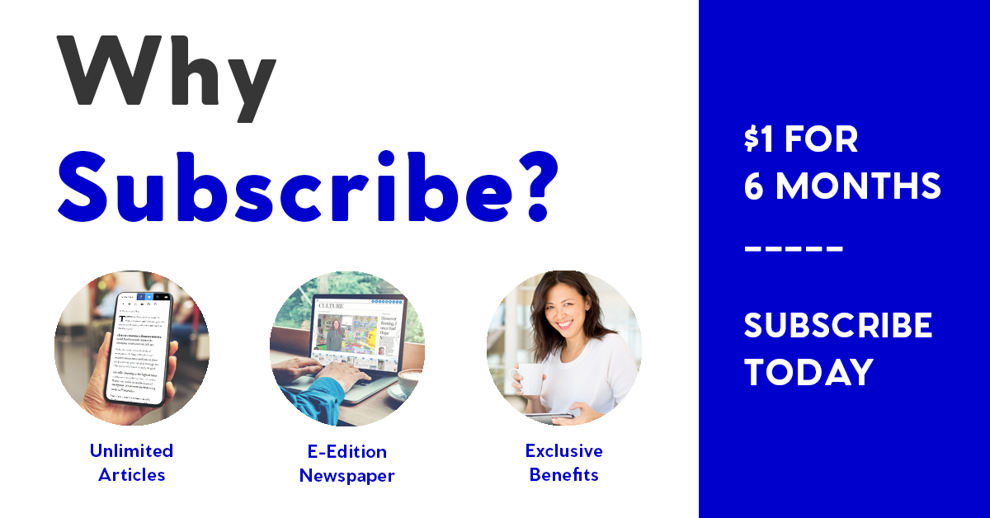 Jack Ohman editorial cartoon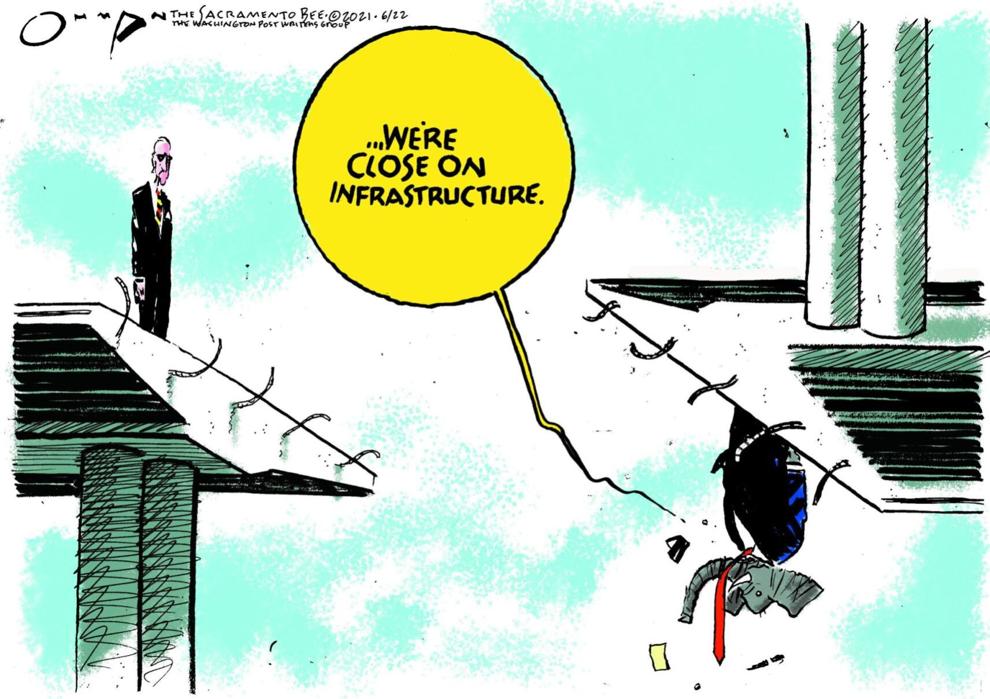 Jack Ohman editorial cartoon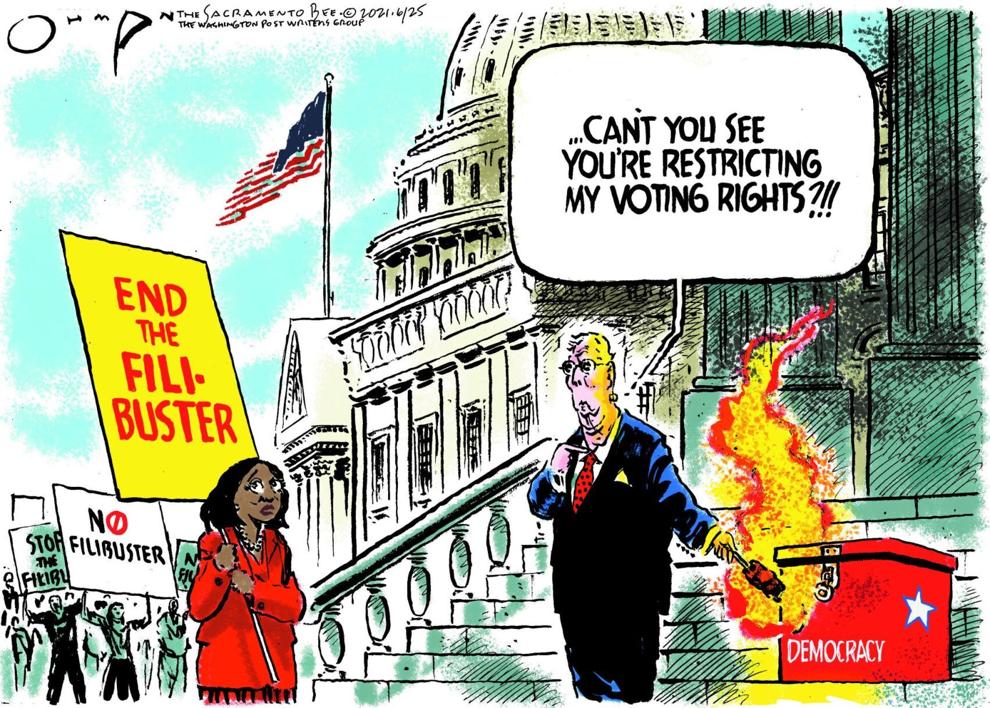 Jeff Danziger cartoon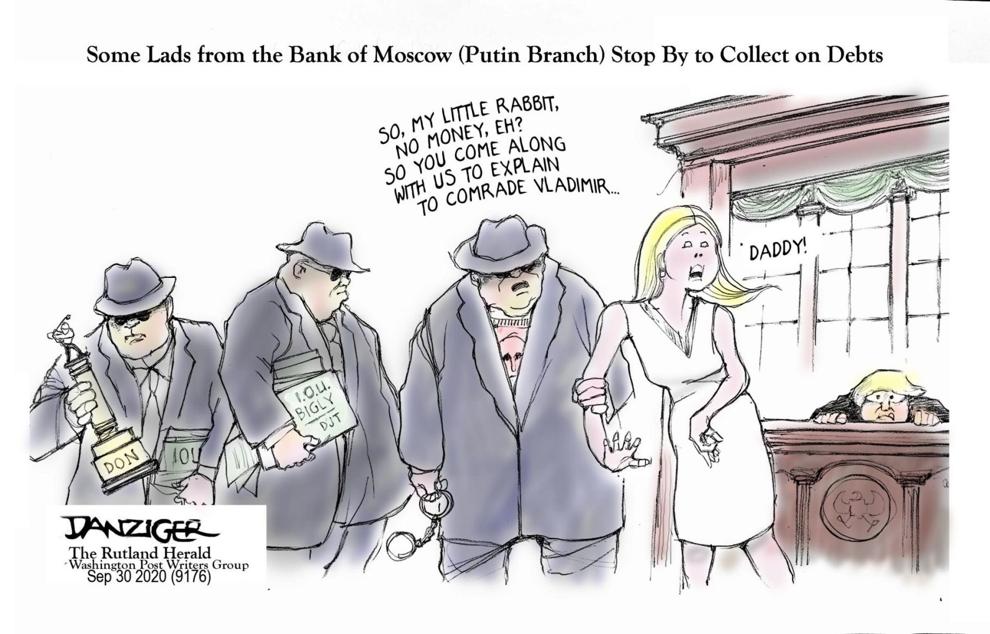 Jeff Danziger cartoon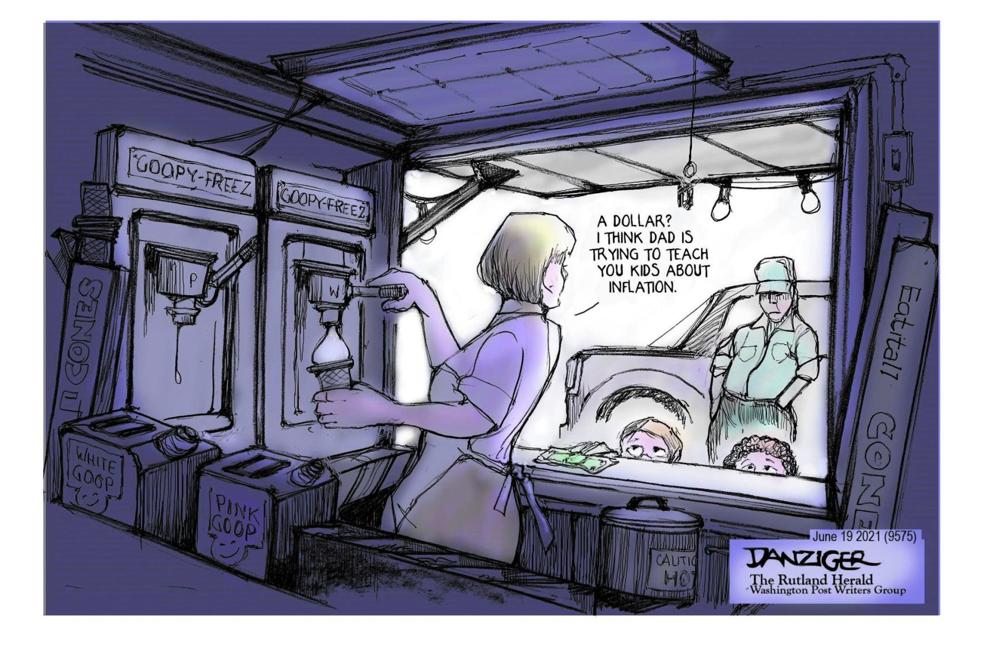 Jeff Danziger cartoon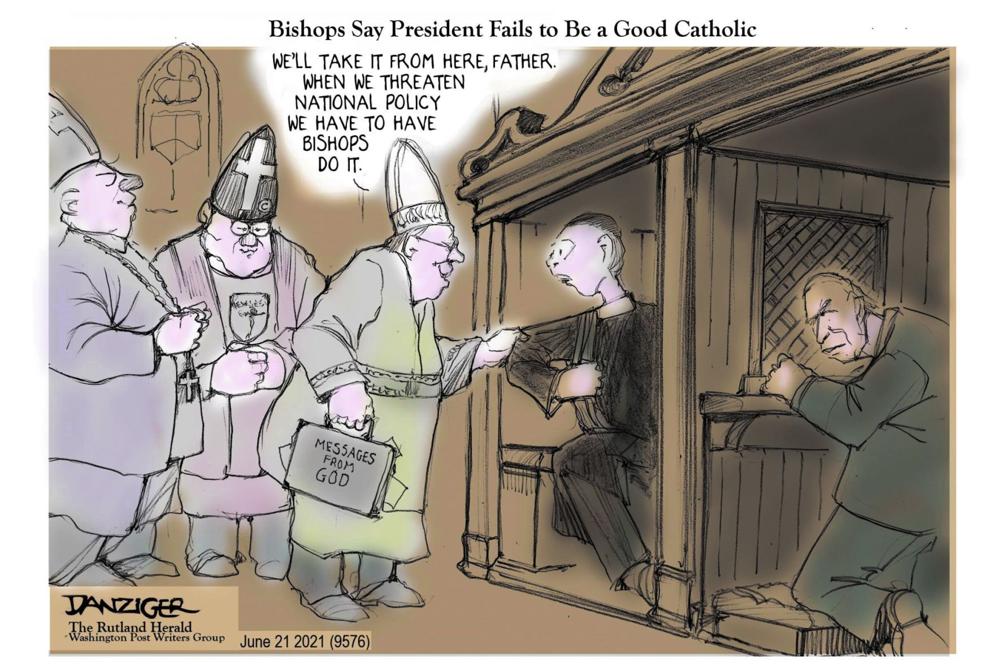 Jeff Danziger cartoon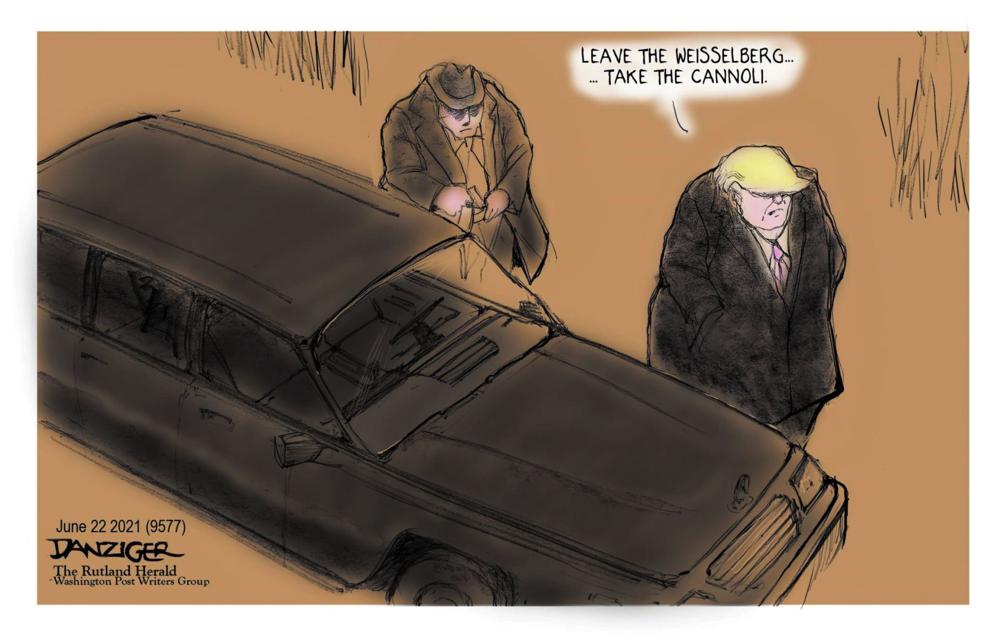 Jeff Danziger cartoon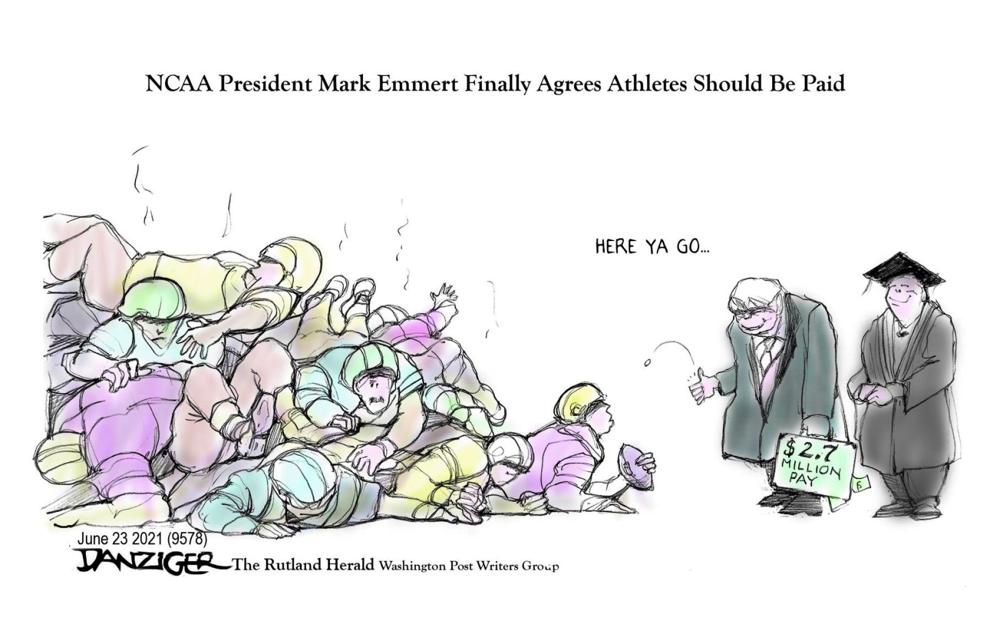 Jeff Danziger cartoon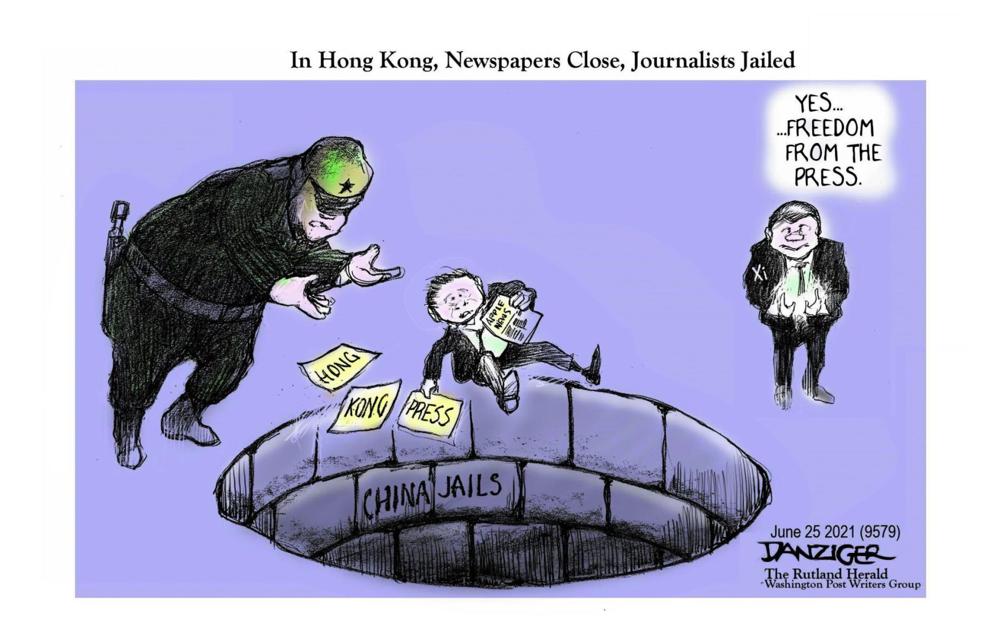 Jeff Danziger cartoon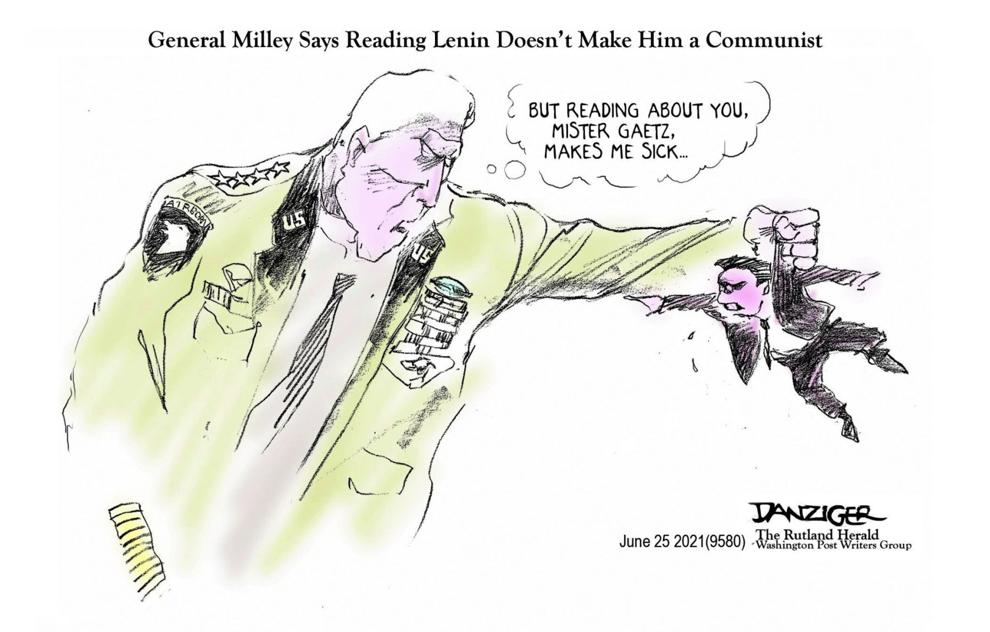 Jeff Danziger cartoon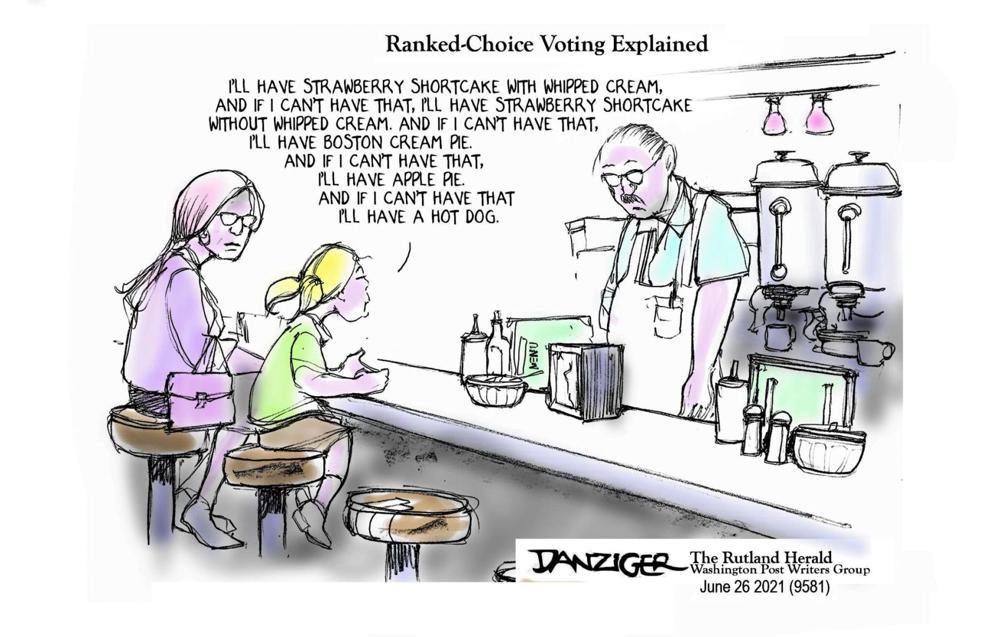 Lisa Benson cartoon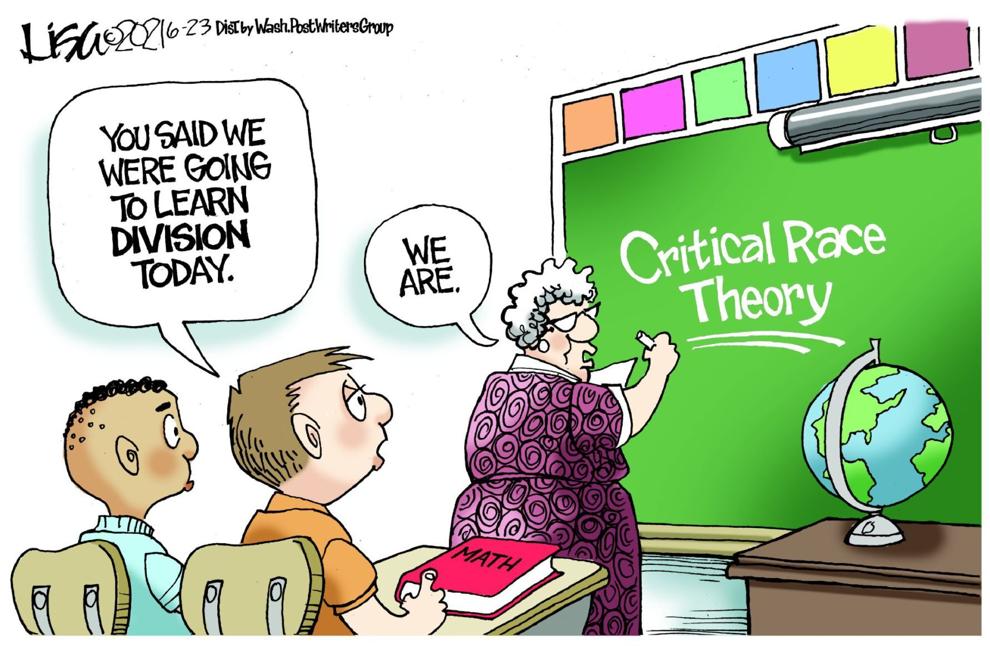 Lisa Benson cartoon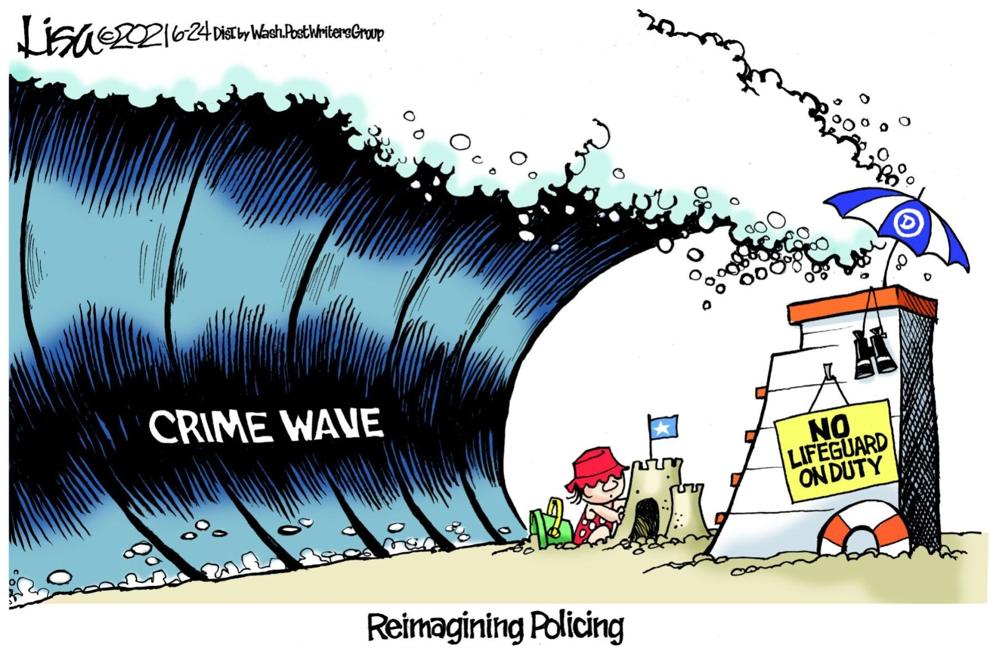 Lisa Benson cartoon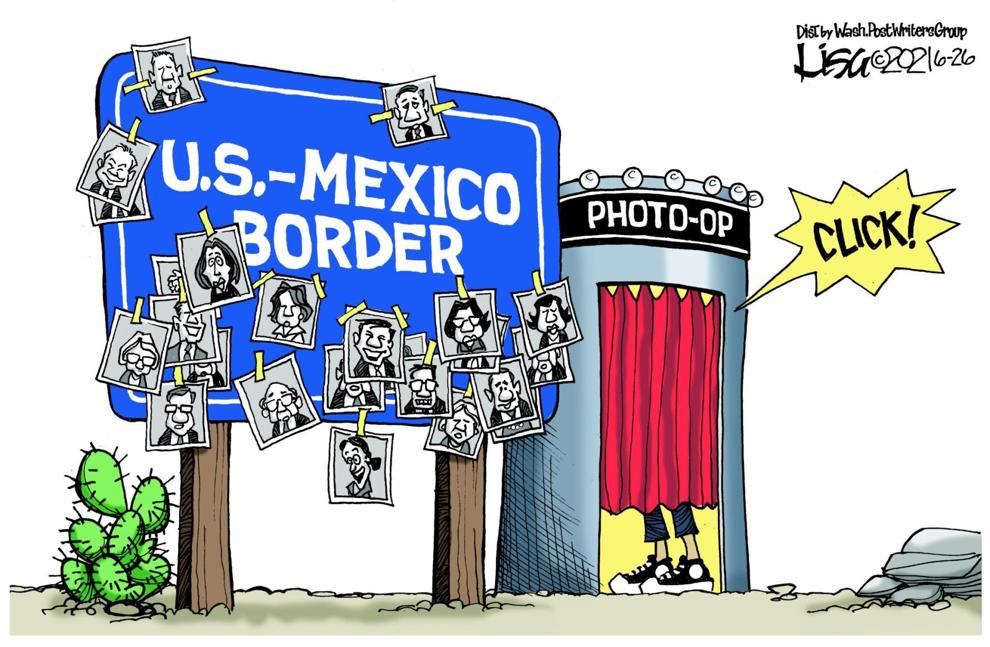 Tim Campbell cartoon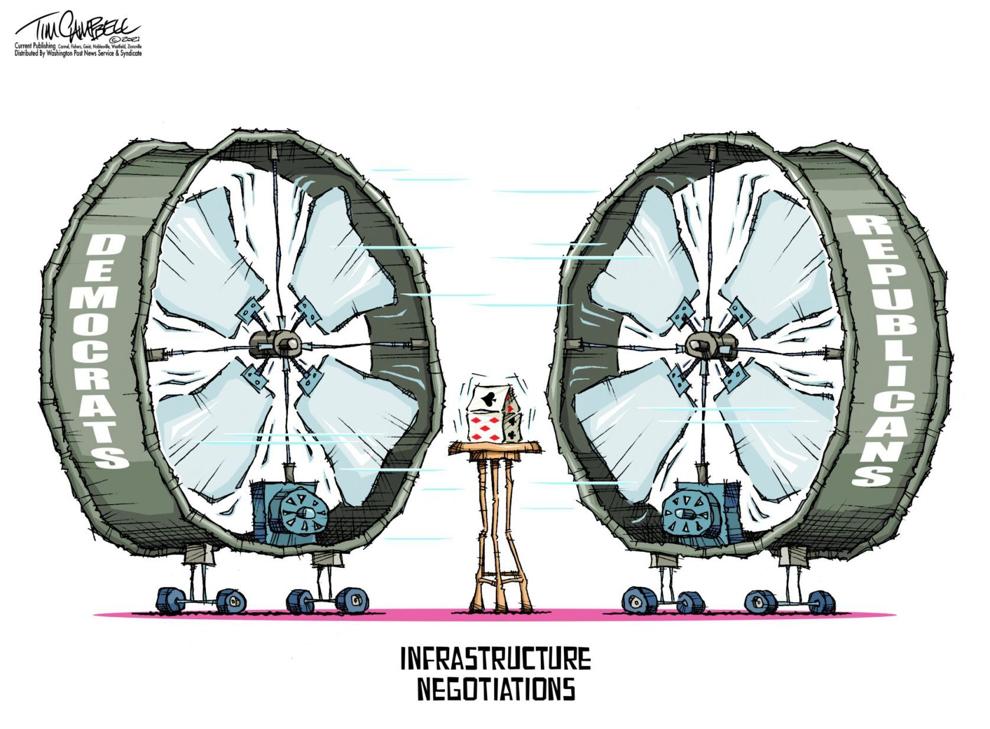 Tim Campbell cartoon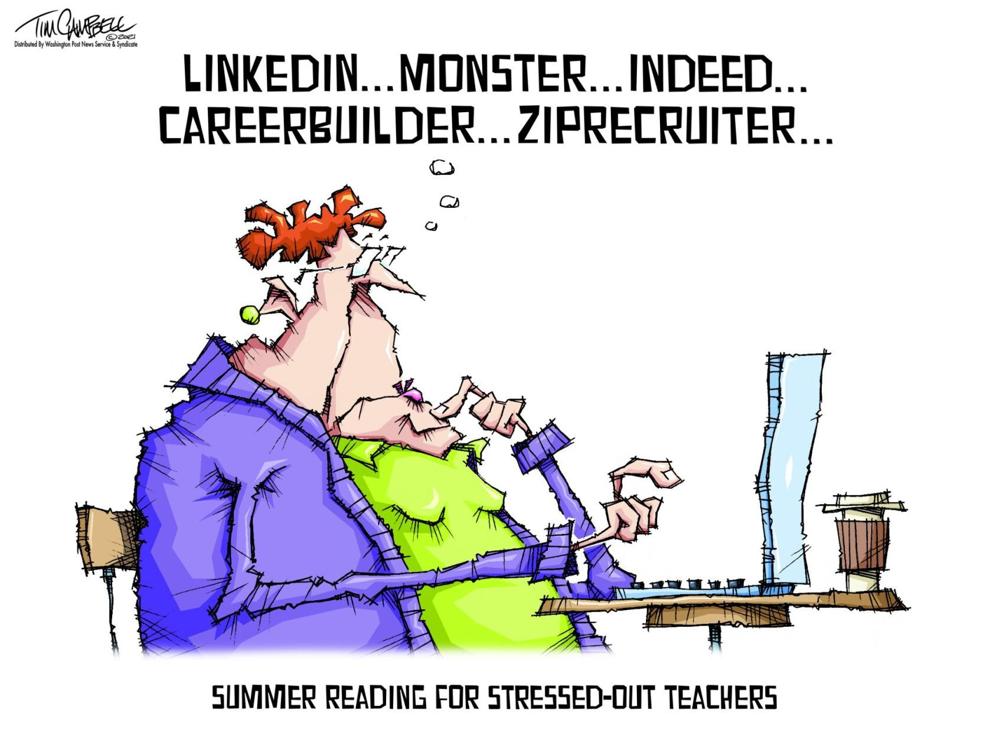 Tim Campbell cartoon
Dan Berger lives in Sonoma County, Calif., where he publishes "Vintage Experiences," a subscription-only wine newsletter. Write to him at winenut@gmail.com. He is also co-host of California Wine Country with Steve Jaxon on KSRO Radio, 1350 AM.