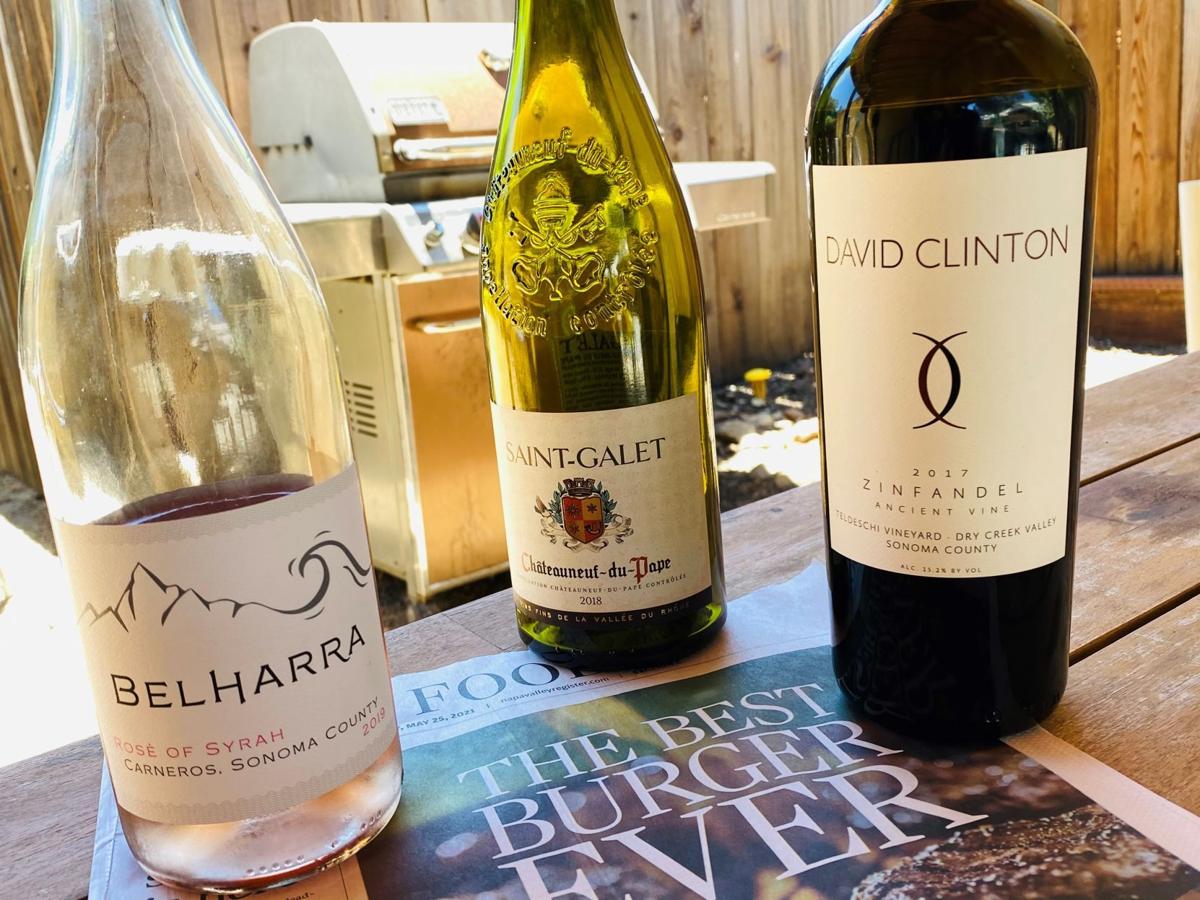 So you got the perfect burger ... what's the perfect wine?
I know it's not right to assume everyone loves a good burger, or cast aspersions on those who don't like them. But really, people, when it's a tasty burger, how can you not? One of a burger's many beauties is it can adapt to every dietary restriction, and no matter what's inside and outside it can be a beautiful meal as long as the maker has a knack.
Support local news coverage and the people who report it by subscribing to the Napa Valley Register. Special offer: $1 for your first 6 months!
What's in the glass, you ask? That is what I'm here for, so let's get into it. If you're whispering "beer" under your breath at this very moment, I don't disagree. In fact, I deeply enjoy all sparkling beverages with almost any burger. Beer, soda, sparkling wine: "bubbles" have a natural affinity for burgers, especially the red meat versions with a side of fries.
Beyond bubbly beverages, there's a world of vinous options from which to choose. I'm going to suggest three: one for each of Ken Morris's "Cooking for Comfort" burger recipes, which ran on May 25.
Two wines come from Napa wineries, the other from one of my go-to Napa Valley wine shops. And here's some real killer news: They all offer free local delivery. But before I lay my wine picks on you…
Burgers and Wine: Dan, your thoughts…
1) If you've heard it once you've heard it a thousand times: The right wine pairing depends on more than the main ingredient. Give equal consideration to the "meat," flavorings, fixins', condiments and cooking method.
2) Just for kicks, my favorite varietals/blends with common hamburger ingredients are bacon and Riesling, cheddar cheese and Petite Sirah, spicy mustard, and Sauvignon Blanc, dill pickles and peanut butter, grilled boeuf haché and Cabernet Franc.
3) When does a burger stop being a burger becomes simply a sandwich?
4) Napa Valley is blessed with high per capita best-burger-on-the-planet contenders. I should have tried them all by now but, alas, have missed many of the best up-Valley (Goose and Gander, Press and Farmstead come to mind.) The best I've had in Napa is Compline's beef burger with duck fat fries. Thinking about it right now makes me hungry, and I'm not even hungry. And if you want a bulls-eye wine to pair with your burger, Compline owners Matt and Ryan will assuredly set you up.
This Week's "Cooking for Comfort" Food & Wine Pairings
• David Clinton Zinfandel "Teldeschi – Ancient Vines" Dry Creek Valley, $32 winery-direct with 100% All-American Burger
• Saint-Galet Châteauneuf-du-Pape 2018, $24 at Gary's Wines & Marketplace with Spicy Lamb Burgers with Vietnamese Herb Salad and Tamarind Vinaigrette
• Belharra Rosé of Syrah, Carneros, Sonoma 2019 $18 winery-direct with Gott's Ahi Burger
Ken's All-American Burger, invigorating in its simplicity of ingredients, insists to be paired with Zinfandel, the sort of All-American wine. If you love quality Zinfandel, allow me to introduce you to your next favorite Zin winery, David Clinton.
The two owners, David Huang and Clint Holdsworth make it, sell it, and everything in between. They do it all. Their 130-year-old-vine David Clinton Zinfandel "Teldeschi" 2017 ($32) is a spicy, deep-fruited, powerhouse. It's as if the wine got in a tussle with a peppermill, it's so black peppery. Generous of flavor, gently tannic, and balanced in ripeness and acidity, the "DC Teldeschi" will take on all hamburger comers. Keep it simple, or lather on the classic condiments & extras, and this Zin will adapt.
Purchase at DavidClintonWines.com and choose Pick-Up at checkout. Good chance David or Clint will bring the wine to your doorstep.
Last Saturday I was lost in a wine wilderness, searching for the right wine to pair with Ken's Spicy Lamb Burgers. Then, like a gift from Bacchus, Gary's Wines email hit my inbox with the Saint-Galet Châteauneuf-du-Pape ($24). I asked wine buyer/manager Chris Poulos for same-day delivery and he kindly obliged. I was drinking the Saint-Galet that same night.
This Châteauneuf-du-Pape is made from 80% Grenache followed by Mourvedre and Syrah. The spice quickly grabs your nose, but it's different than the Zinfandel above. Cumin and bay leaves join the cracked pepper. And it's gamey if you know what I mean. Gamey in a good way, and complementary to the lamb. All the herbs and flavors in the recipe, though not of Mediterranean origin, sit smartly next to the flavors of the Mediterranean-climate Châteauneuf-du-Pape.
Purchase online at GarysWine.com and choose the delivery option. Or just drive over and pick it up. If you do, since you're in the neighborhood, try one of the amazing burgers nearby.
Ahh, the Gott's Ahi Burger. The sandwich is responsible for dozens of marriage proposals due to its enrapturing deliciousness. Wine matches abound, that's for sure. Perusing Gott's wine list, the Seaglass Pinot Grigio would be my choice. Citrusy, squeaky clean, and sneaky-sweet, a tasty wine to wash down the Ahi Burger. Of course, I have a better choice for you, whether you make the burger or get Gott's take-out.
The Belharra Rosé of Syrah, Carneros Sonoma 2019 ($18) sports a light orange/pinkish color, a passionfruit/strawberry/angel cake aroma, and a dry, perky, spicy berry taste. It's on the lighter side of Rosé yet chock-full of flavor. There's plenty going on in taste and body to match the Ahi Burger's big Asian flavor. And by the way, it's really good by itself…I'm sipping it as I write.
To purchase, visit BelharraWines.com. You'll notice the Rosé is normally $25. Owners/winemakers Anne Fogerty and Camille Gaio want to find good homes for what they have left. A victim of Covid, the wine was poured by-the-glass at CIA Copia until the great shut-down. For what it's worth, the wine tastes better now than it did a year ago! They offer free delivery throughout the Bay Area and Sacramento as well. Try their other wines, especially the "Las Madres Vineyard" Syrah, which is also the source of the Rose.
Thanks for reading. You get a gold star if you caught my pickles and peanut butter pairing.
Check out the week in cartoons
Jack Ohman, editorial cartoon
Clay Bennett Cartoon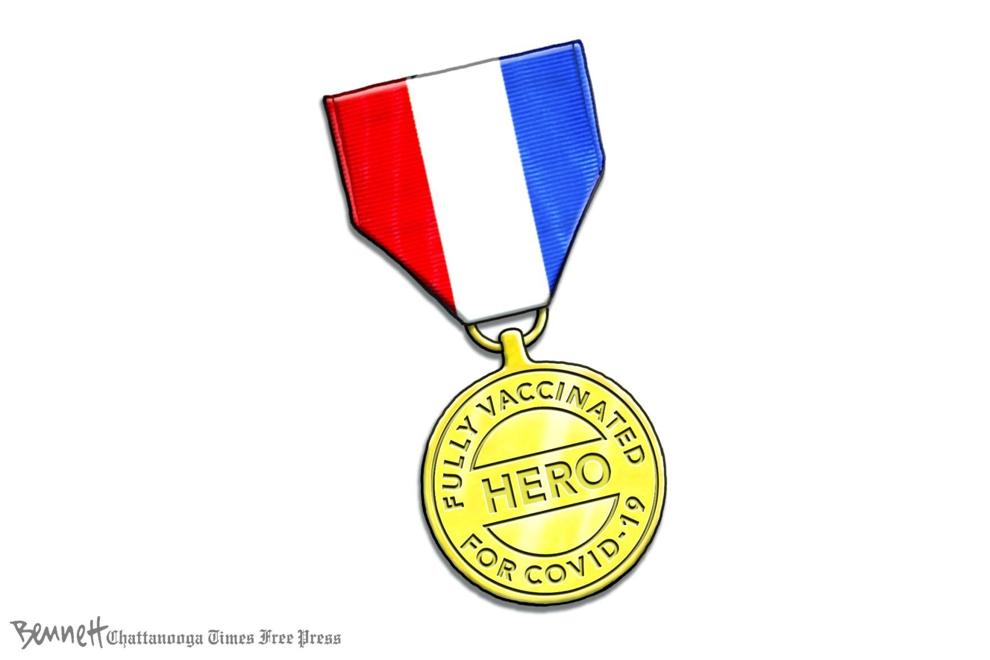 Clay Bennett Cartoon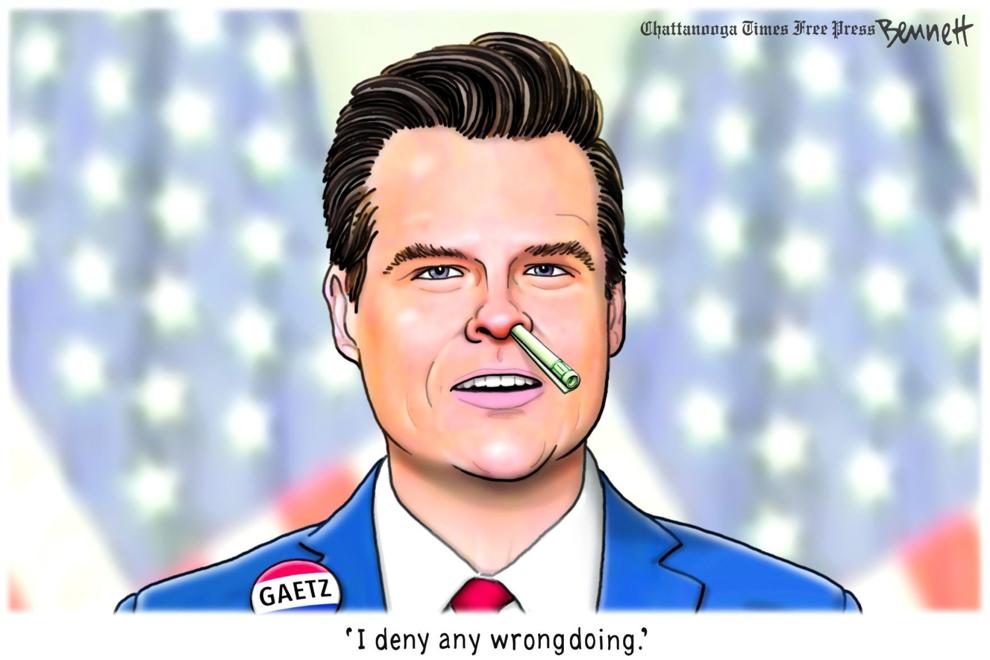 Clay Bennett Cartoon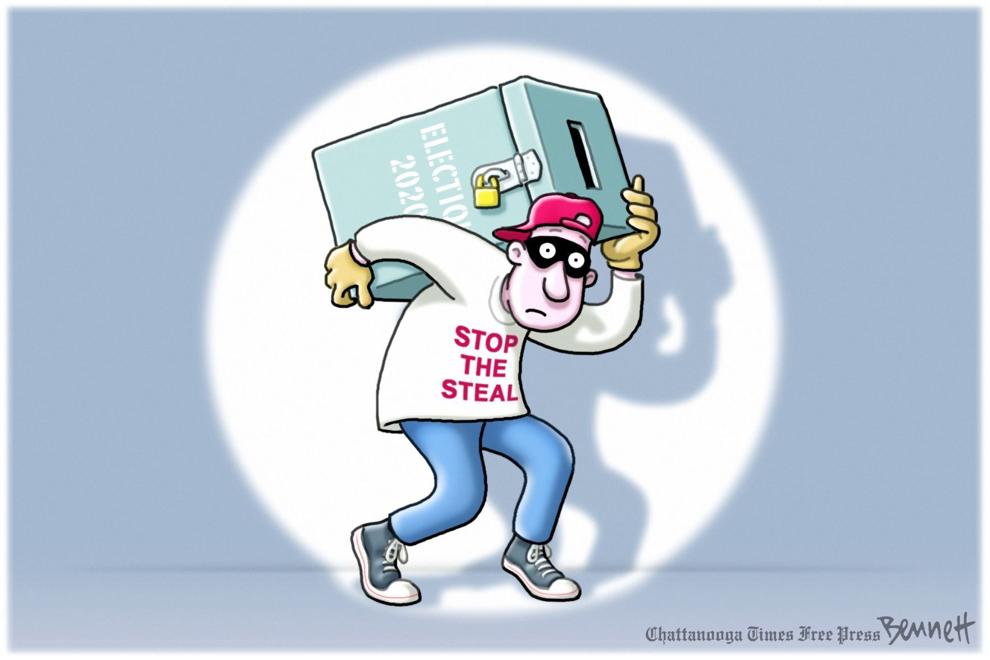 Clay Bennett Cartoon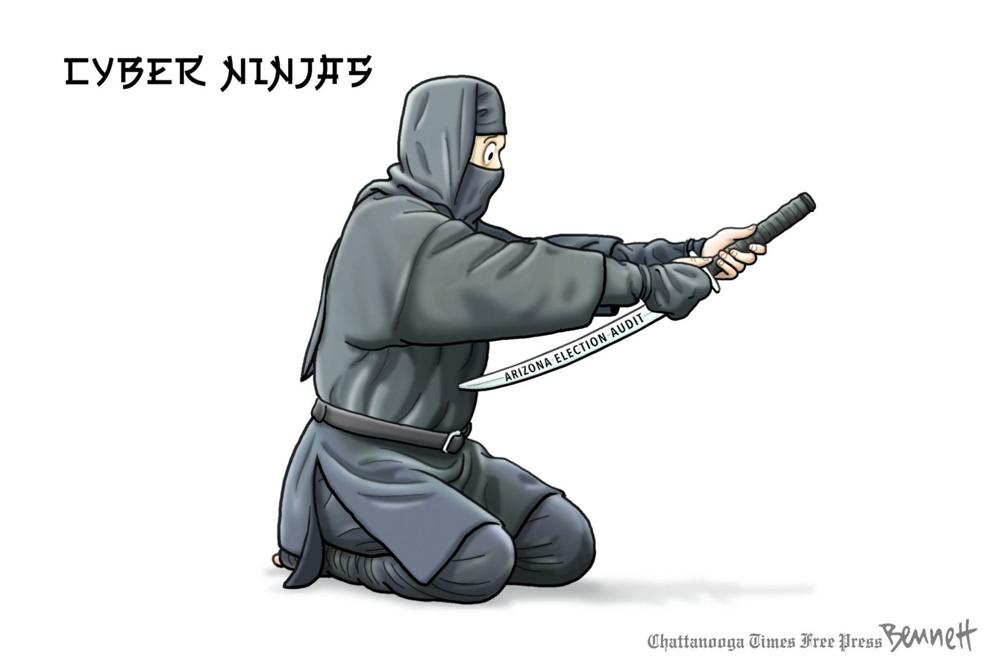 Jeff Danziger cartoon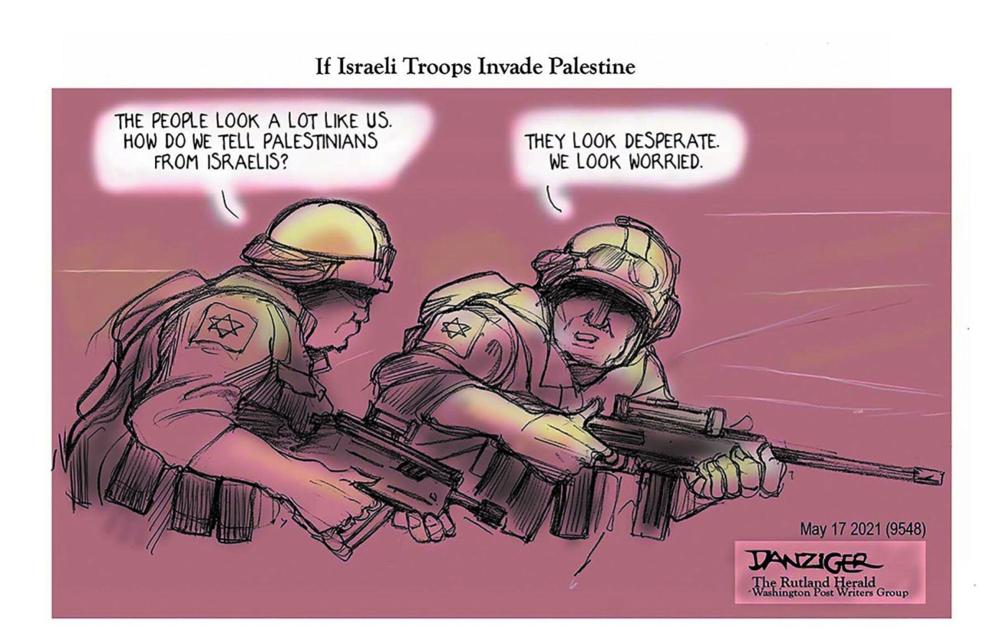 Jeff Danziger cartoon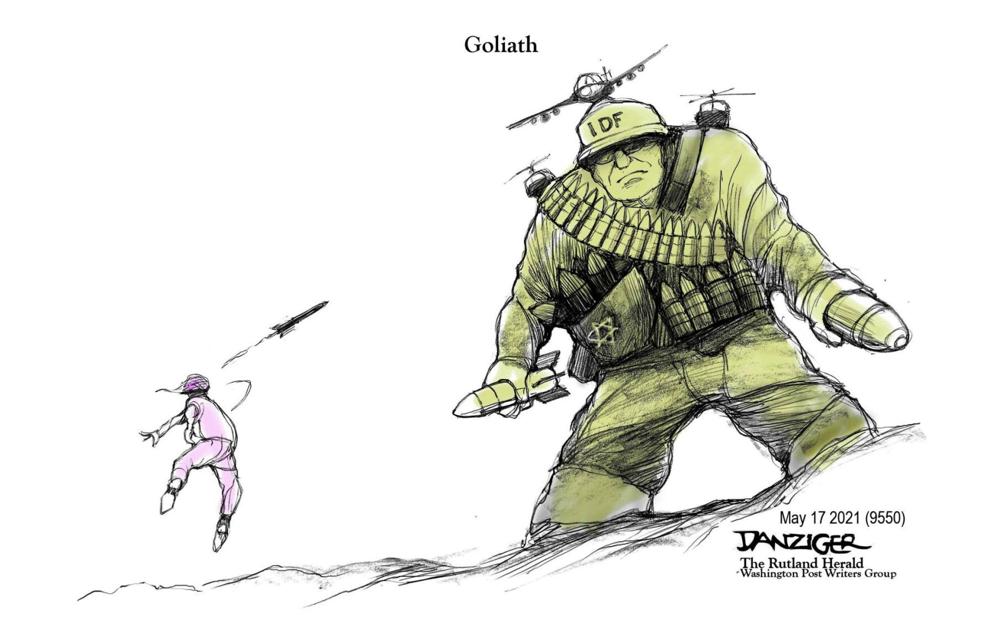 Jeff Danziger cartoon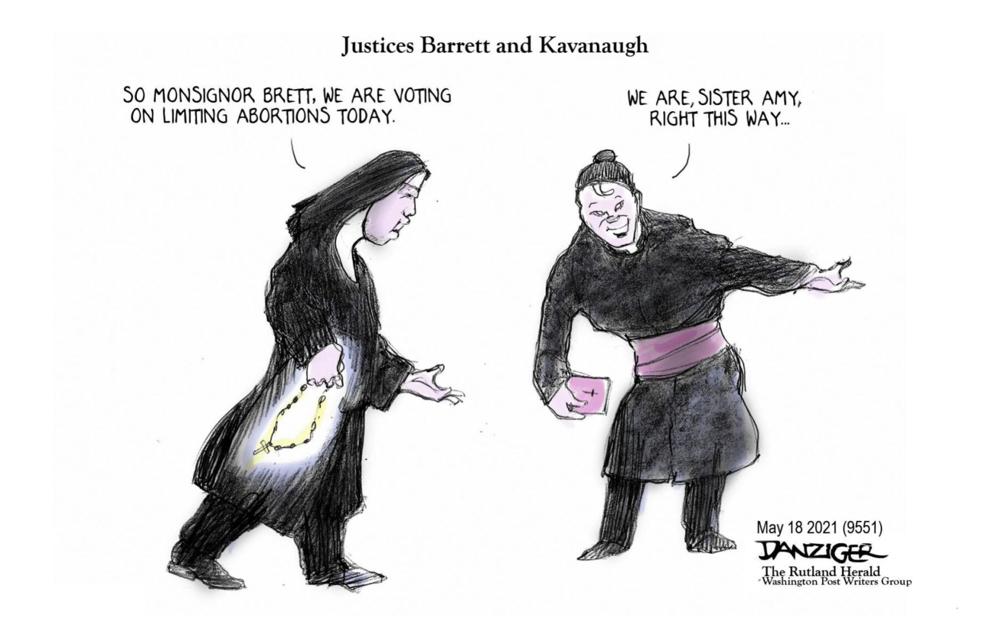 Jeff Danziger cartoon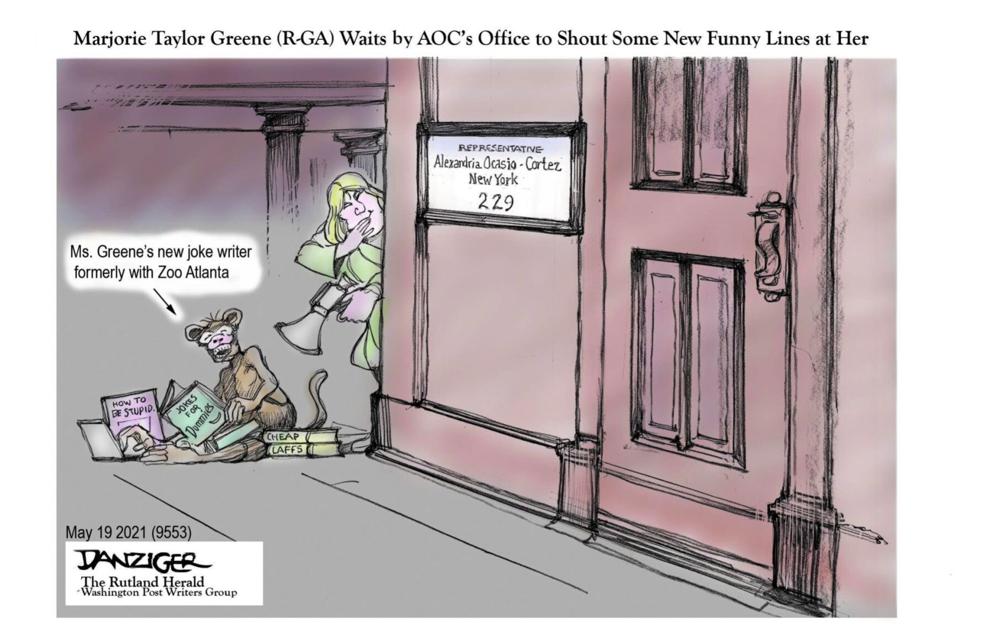 Jeff Danziger cartoon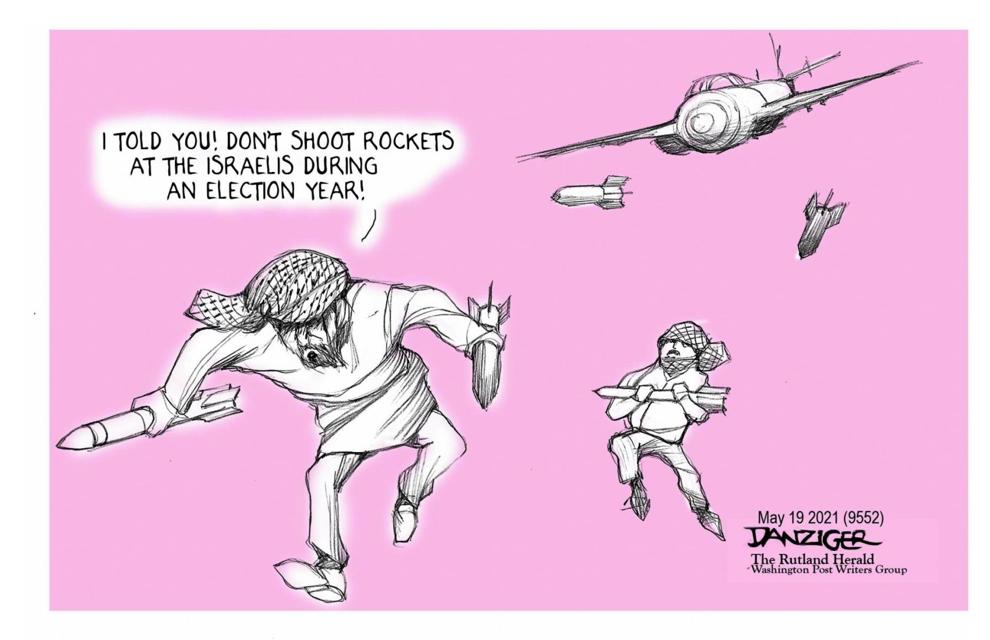 Jeff Danziger cartoon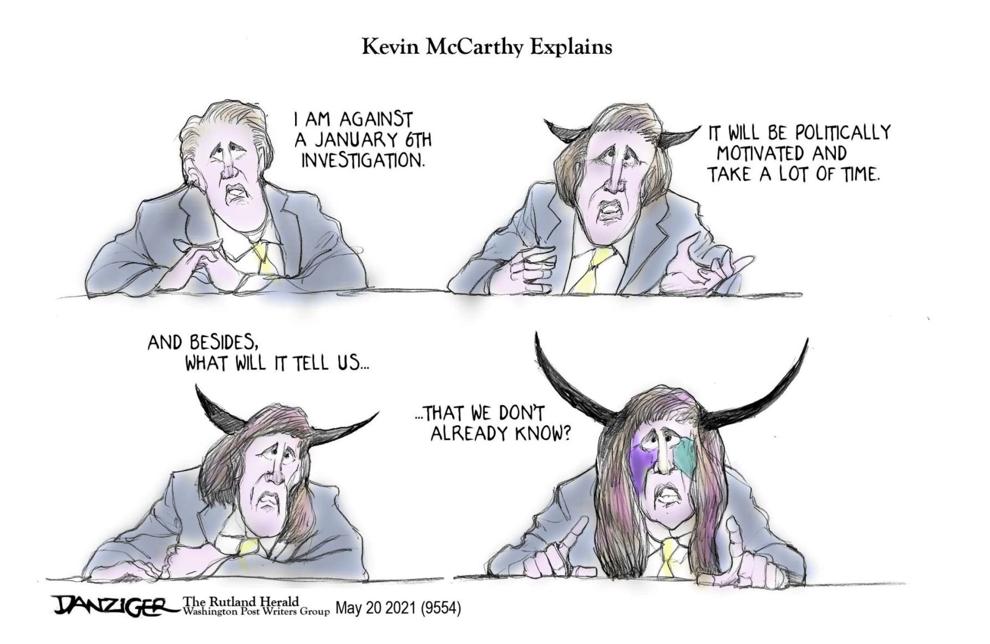 Jeff Danziger cartoon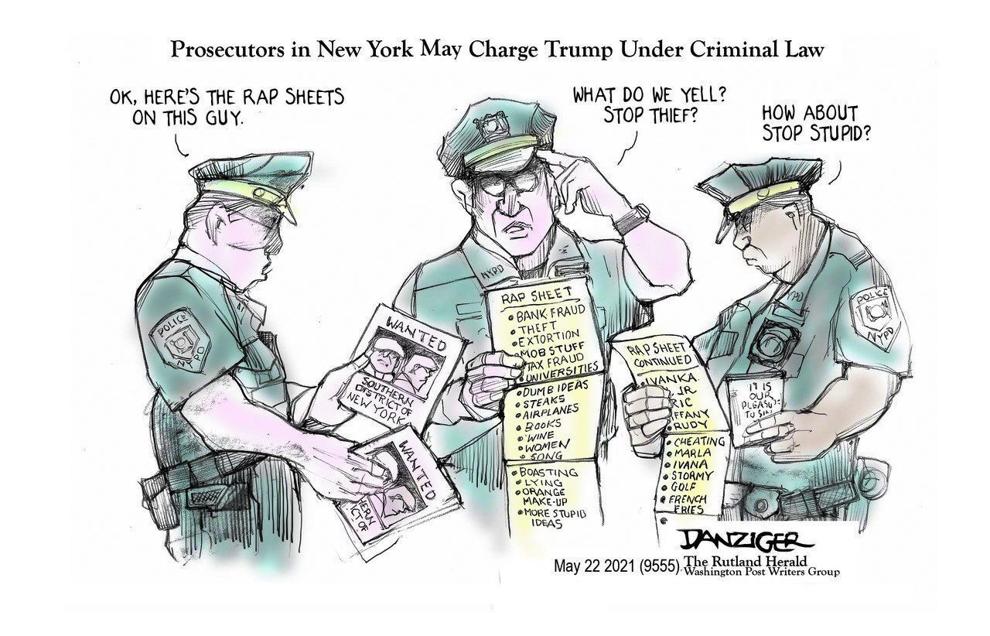 Jack Ohman, editorial cartoon
Jack Ohman, editorial cartoon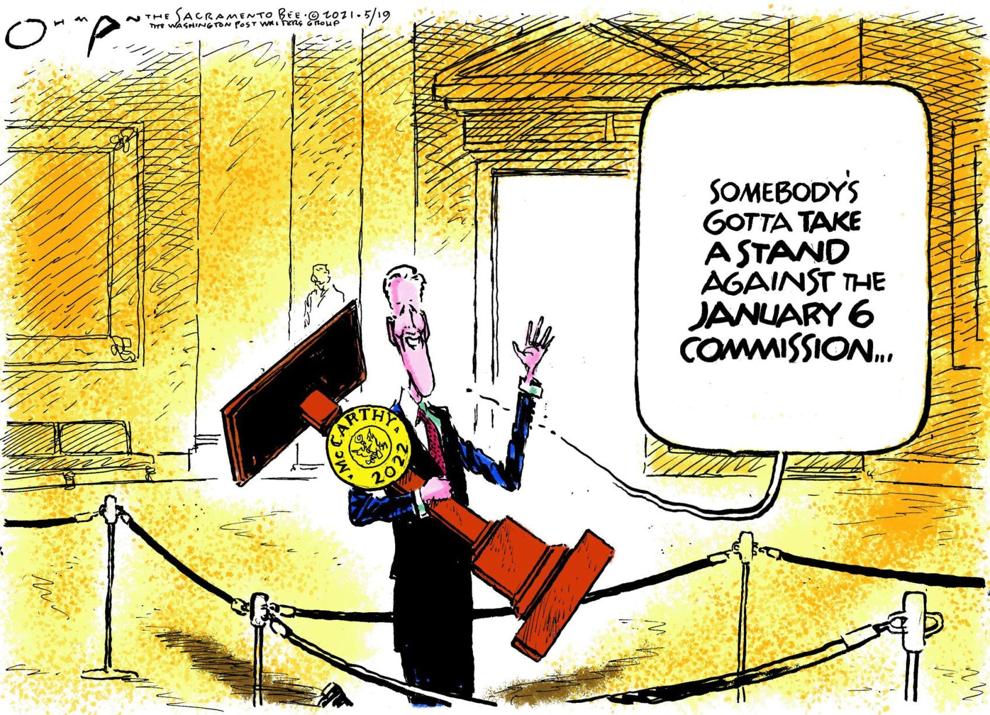 Jack Ohman, editorial cartoon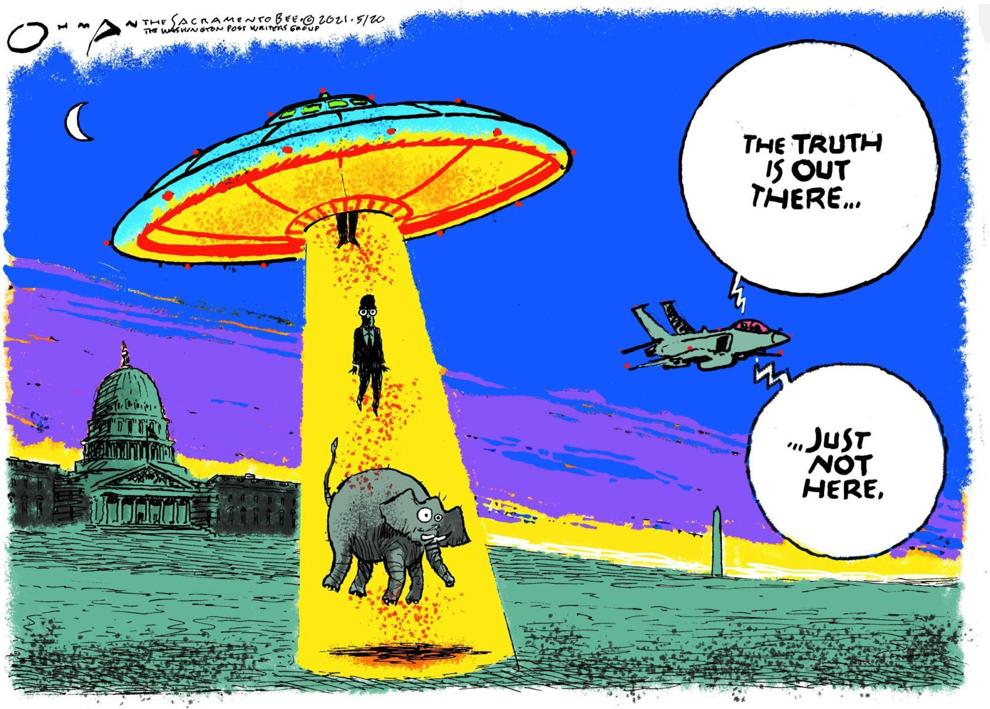 Jack Ohman editorial cartoon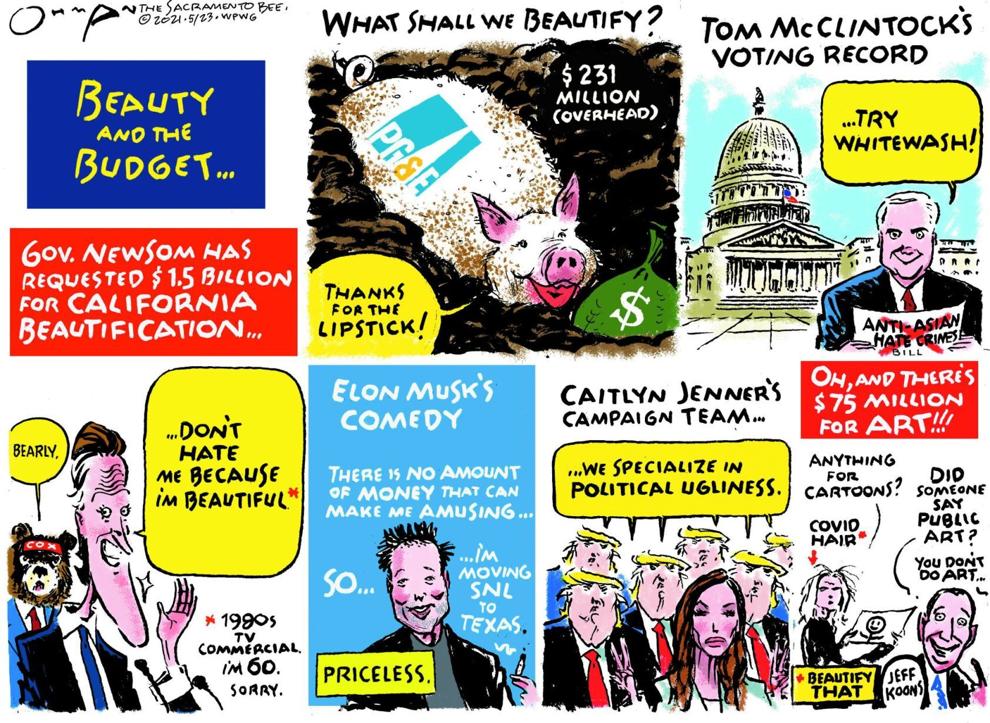 Lisa Benson cartoon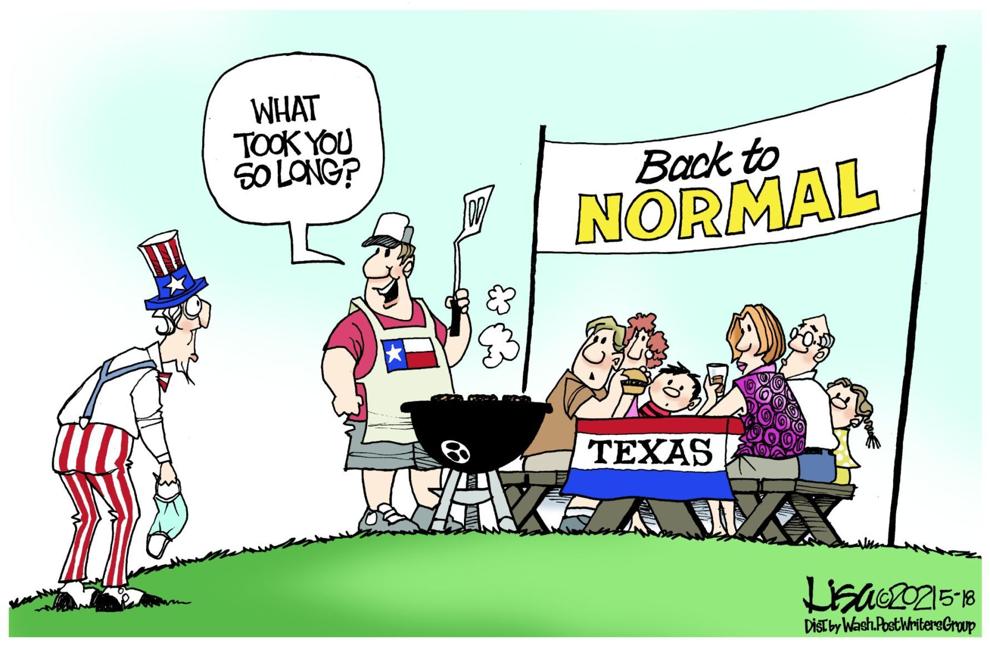 Lisa Benson cartoon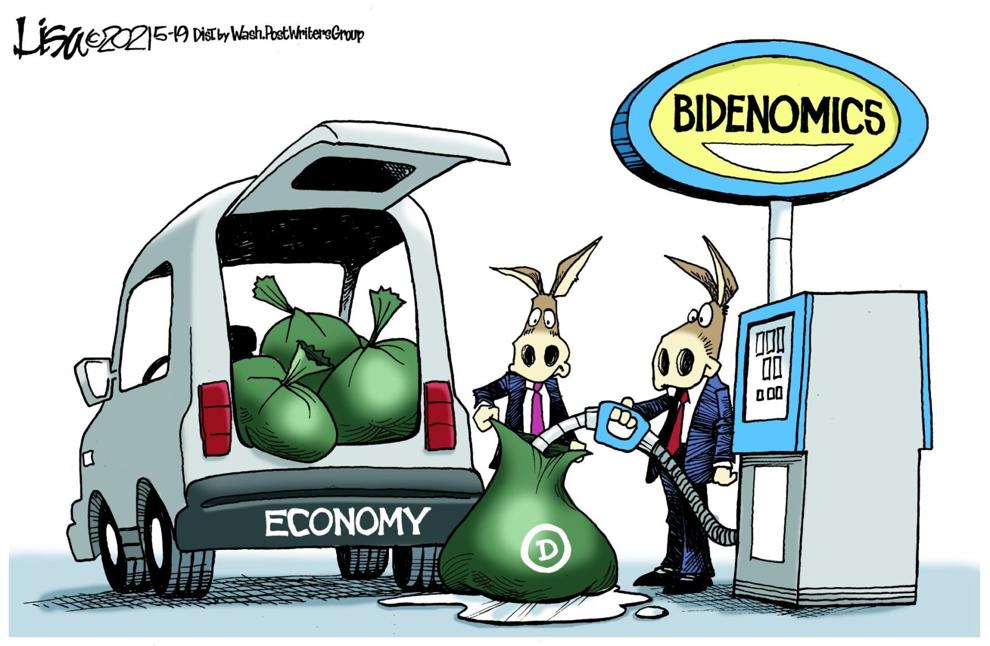 Lisa Benson cartoon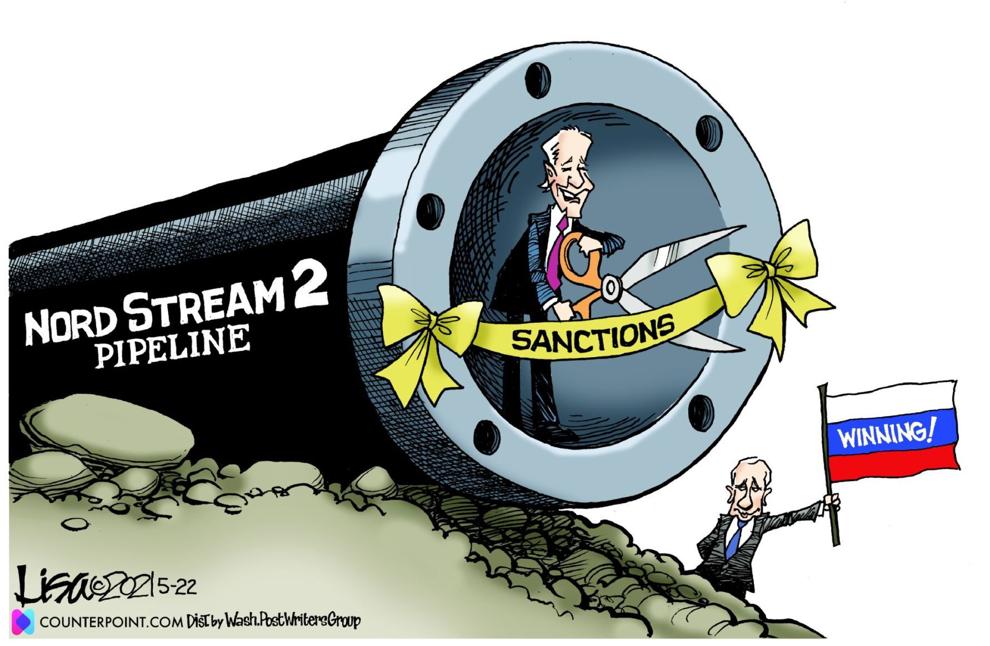 Mike Lester cartoon
Mike Lester cartoon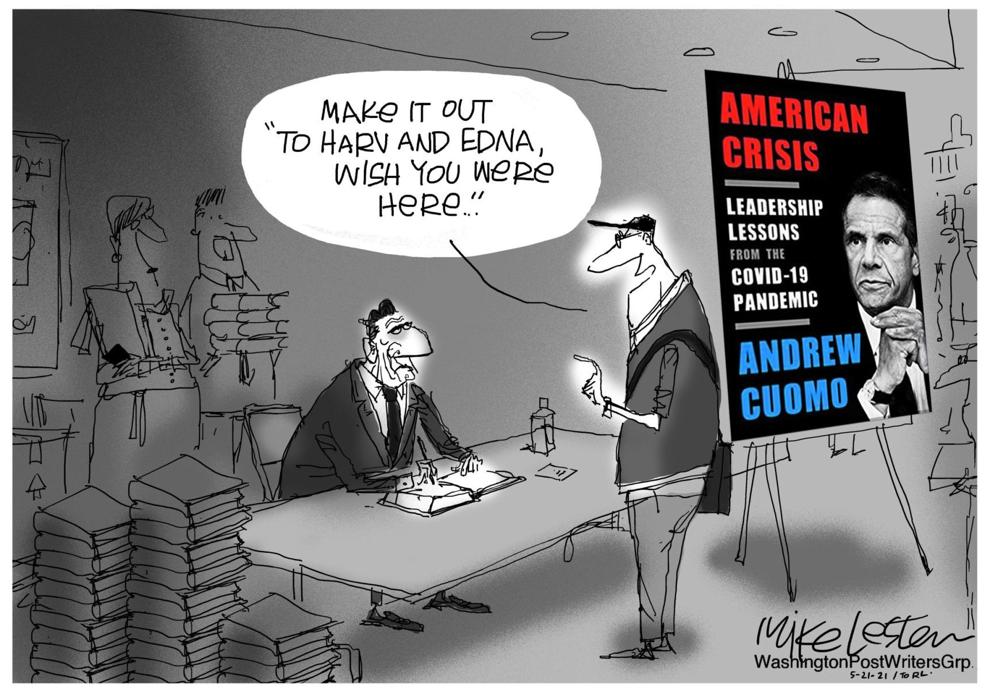 Tim Campbell cartoon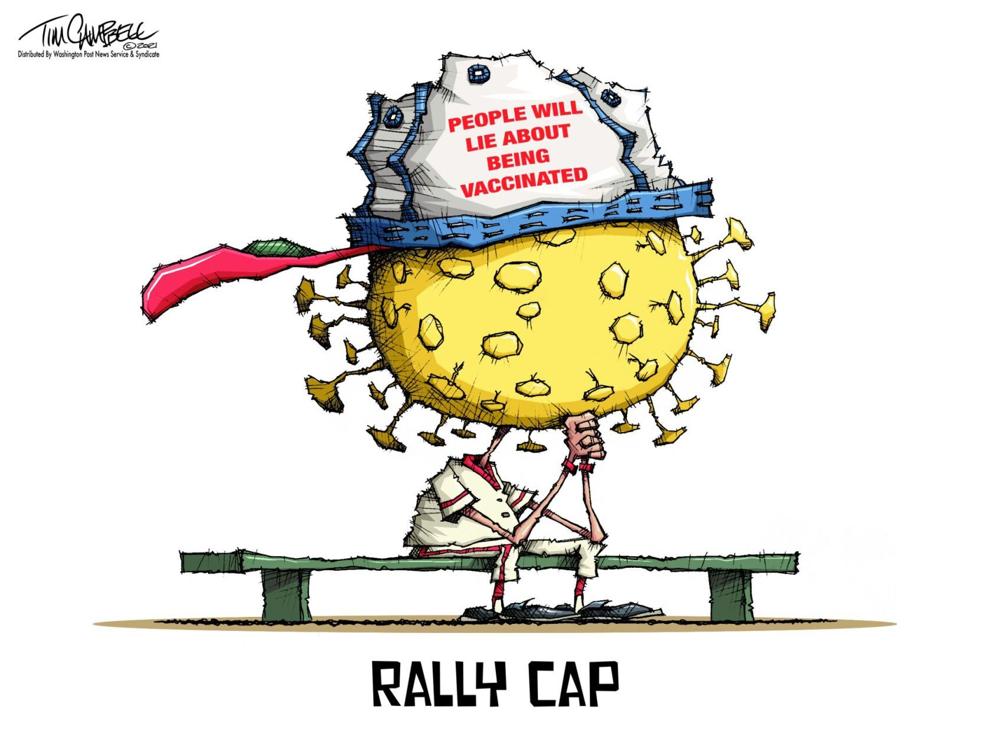 Tim Campbell cartoon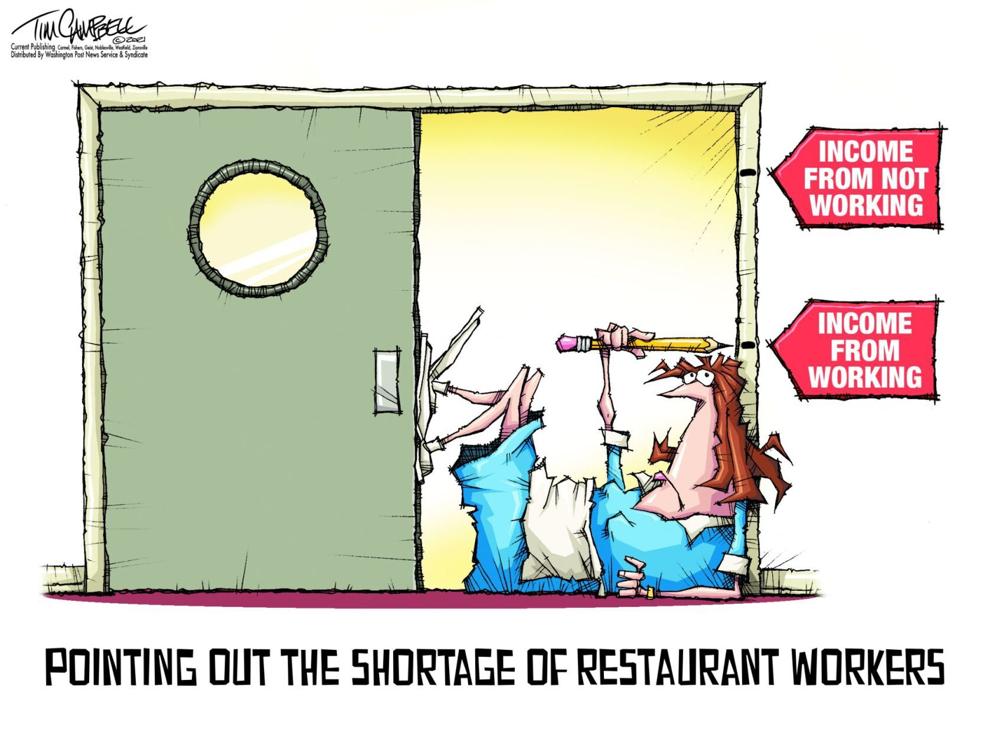 Catch up on Napa County's top news stories
Get unlimited digital access to the Napa Valley Register for just $3 for your first 3 months! Enjoy every article without restrictions and find tons of subscriber-only perks, such as access to our daily eEdition. Click here for details!
Dan Dawson is a former Napa Valley wine merchant and sommelier. These days he helps small California wineries connect with folks who want their wine but don't know it yet. You can reach Dan via his website, DawsonWineAdvisor.com and @dawsonwineadvisor on Facebook and Instagram.