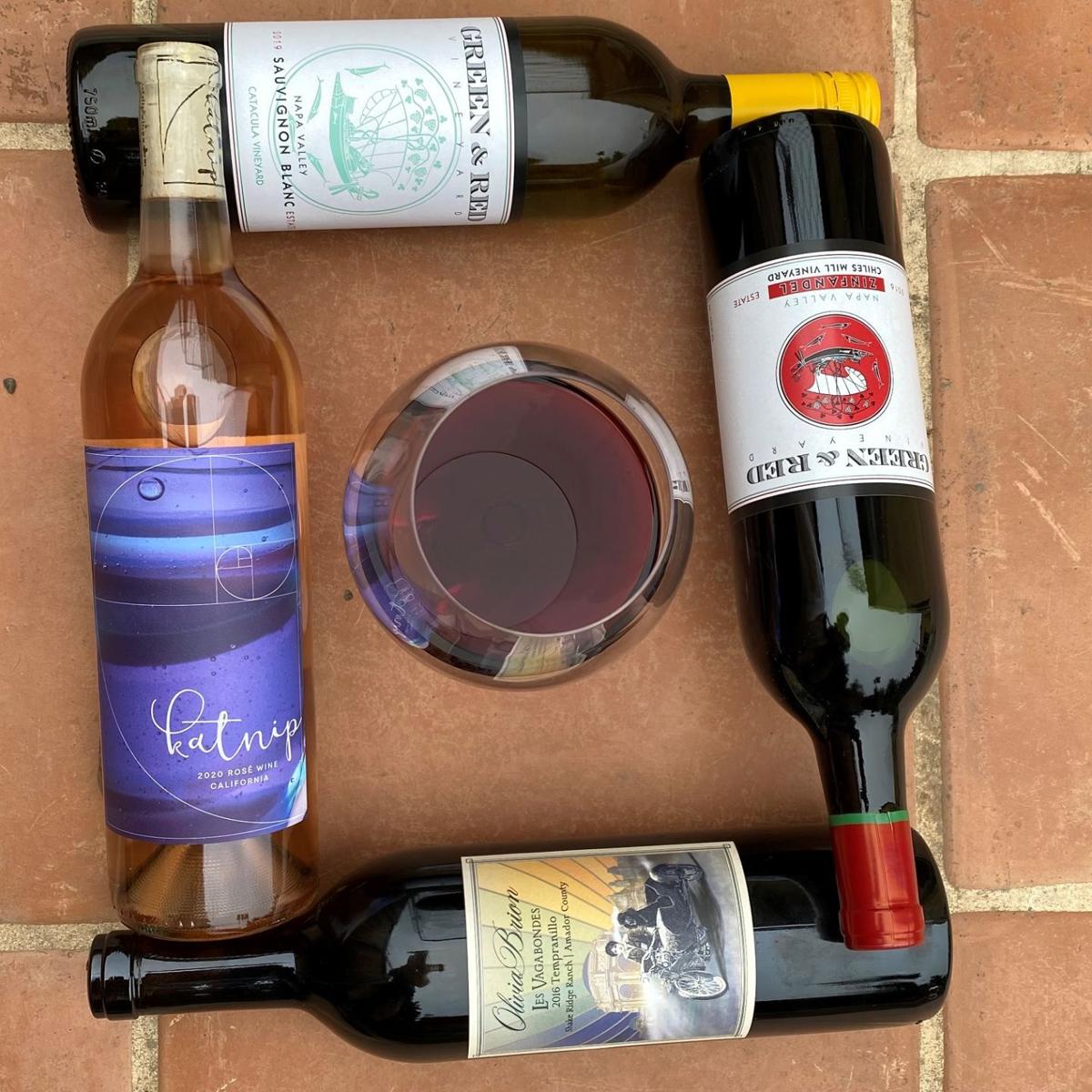 Editor's note: Usually we run Ken Morris' Cooking for Comfort column on Tuesday's Food section and then on Friday we run Dan Dawson's suggestions for wine pairings for Ken's recipes. This week, however, Dan outdid himself, met the deadlines for the Food pages and so here are the dynamic wine duo of Napa Valley, side by side. 
Hang onto today's food section, folks, because our Fourth of July food and wine theme will carry you well into the fall. Grillin' and barbecue is the rule rather than the exception for the next three months, and Ken's sweet-looking recipes will satisfy your senses as many times as you prepare them.
My wine-pairing job is easy this week as the recipes are easy matches, and while I could do the job with 5,000 taste buds tied behind my back, I'll give my usual 100% effort.
But first: Fourth of July Wines: Dan, your thoughts…
• Wine is fine and beer is dear. If beer is your beverage of choice on The Fourth, you're not alone. Hefeweizen and fish tacos, pale ale and the barbecue chicken, IPA and flank steak? You betcha.
Here's a beer recommendation for you: Estrella Jalisco. Owned by the same folks who make Corona, Pacifico, Negro Modelo, and others, Jalisco is light enough for day-drinking but with a touch more oomph than the usuals on the finish. I buy it at Mercado Economica on Imola Avenue, east of Soscol. It's a great place to shop.
• When it comes to wine, big holidays like the Fourth of July default to what you want to drink, no matter the food. Want that special Cabernet Sauvignon? Do it, and drink it from your plastic wine glass on your floatie in the pool if that's what you're into. It's your day, your bottle, and your body.
• American holiday — American wine. I'm not dogmatic or anything about drinking American on The Fourth, but for this holiday it makes sense. Since we make all styles so well, and in every price range, drinking domestic is hardly a chore.
• Clean your grill! I took the dive around Memorial Day and cleaned all the grease and gunk out, top to bottom. No more flare-ups, no more burnt chicken skin. Don't be like me and wait four years -- suck it up, put on the kitchen gloves, and do it. Makes a world of difference.
My Fourth of July "Cooking for Comfort" Food & Wine Pairings
• Katnip Rosé, California 2020, $16 winery-direct, with fresh air and sunshine
• Green & Red Sauvignon Blanc "Catacula Vineyard" Napa Valley 2019, $26 winery-direct with Baja Grilled Fish Tacos
• Olivia Brion Tempranillo "Shake Ridge Ranch" Amador County 2016, $36 winery direct with Grilled Flank Steak Stuffed with Roasted Red Pepper and Fontina
• Green & Red Zinfandel "Chiles Mill Vineyard" Napa Valley 2016, $34 winery-direct with Chicken with Basic Barbeque Sauce
As you're assembling ingredients and doing your prep, try this: Katnip Rosé 2020 ($16). Napan Katie Pratt makes 50 case ... a labor of love no doubt. Made from Mourvèdre and Tempranillo and picked for Rosé, it has a rusty orange color so many find appealing. Peppery, jasmine, strawberry, melon, dry as the California drought. Sip on it with chips, a hot dog, on its own, or any of the Cooking for Comfort recipes. Dry Rosé with texture is good with so many foods and scenarios, especially when they involve a warm summer day.
Contact Katie at KatnipWines.com to purchase Katnip Rosè. She delivers locally for free. You can also find it at Foodshed Take-Away on Old California Way.
With your Baja Grilled Fish Tacos, any tasty crisp white or "pink" like the Katnip will be dandy. That stated, for a star-spangled food and wine pairing, get the Green & Red Sauvignon Blanc "Catacula" Napa Valley 2019 ($26). The tangy citrus and tart apple flavors are like a squeeze of joy on the fish. That and the taco-wine herbal & Asian spice fist bump you got going on…this is a home run pairing.
Buy the wine at GreenAndRed.com, choose the pickup option, and one of the Green & Red team will drive down from their mystical Chiles Valley vineyard & winery to deliver the wine. Now, I'm obligated to inform you the wine is available from Wine.com and Vivino.com for $22, but you don't get the joy of heartfelt delivery, and total local support. Buy direct.
Ken's Grilled Flank Steak comes with a Sicilian tale. Most weeks I'd say head directly to Mount Etna, don't pass go, and drink an Etna Rosso. Head to one of Napa's superb wine shops for a recommendation if that suits your fancy, but I have something even better for the occasion. Miss Olivia Brion Tempranillo "Shake Ridge Ranch" Amador County 2016 ($36) is made in Napa from grapes grown in the Sierra Foothills. You see the Tempranillo grape mostly in Spain's Rioja region. It makes very good wine in California, so much so I don't understand why it's relatively rare here.
The spicy/floral aromas, wild red berry fruitiness, and healthy acid and tannins of the Miss Olivia Brion Tempranillo make flavor fireworks when paired with the Grilled Flank Steak. Both are loaded with flavor and intensity but don't overwhelm the palate the way, say, beefsteak and Cab can. Buy winery direct at OliviaBrion.com and choose free local delivery.
Back to the steep hillsides of Chiles Valley and Green & Red for a good ol' BBQ chicken and Zinfandel pairing. Green & Red Zinfandel "Chiles Mill Vineyard" Napa Valley 2016 ($34) is everything I want in a Zin: sun-soaked berry/cherry fruitiness, loads of spice, not too tannic and great with barbecue. Not afraid to admit it…I have a crush on this wine.
The ripeness suggests sweetness, which is enough to match the ketchup, molasses, and sugar. Worcestershire, paprika, and cayenne dance a jig with Zin spice. Both have acidity — the chicken from the cider vinegar, the Zin gets it from the high (for Napa) elevation vineyards. Like the Sauvignon Blanc, buy at GreenAndRed.com and get the Green and Red Glove delivery.
It was a whole lot of fun making these pairings and telling you about them. Beats working for a living. I hope you'll give them a try and tell me what you think. You'll find my column most weeks in The Register's Friday wine section. Happy Fourth of July holiday.
Photos: Lots of fun during the Star Spangled Social at Napa County Fairgrounds on the 4th of July
A wild ride at the Napa County Fairgrounds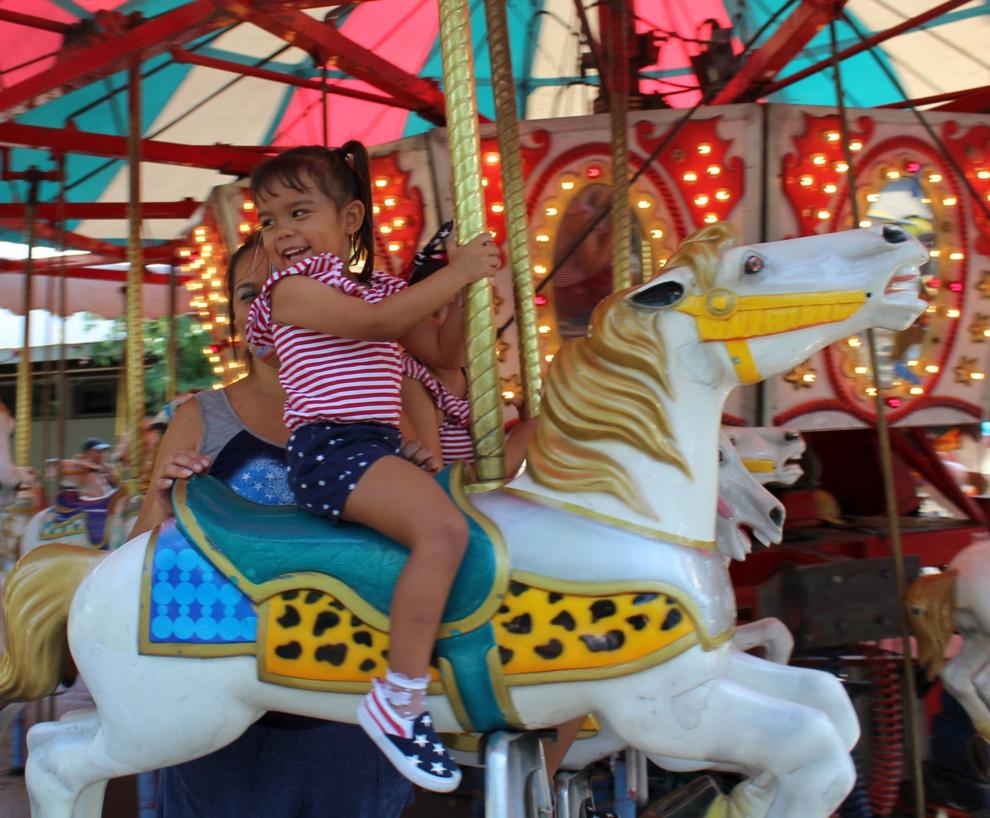 The Ferris wheel at the Napa County Fairgrounds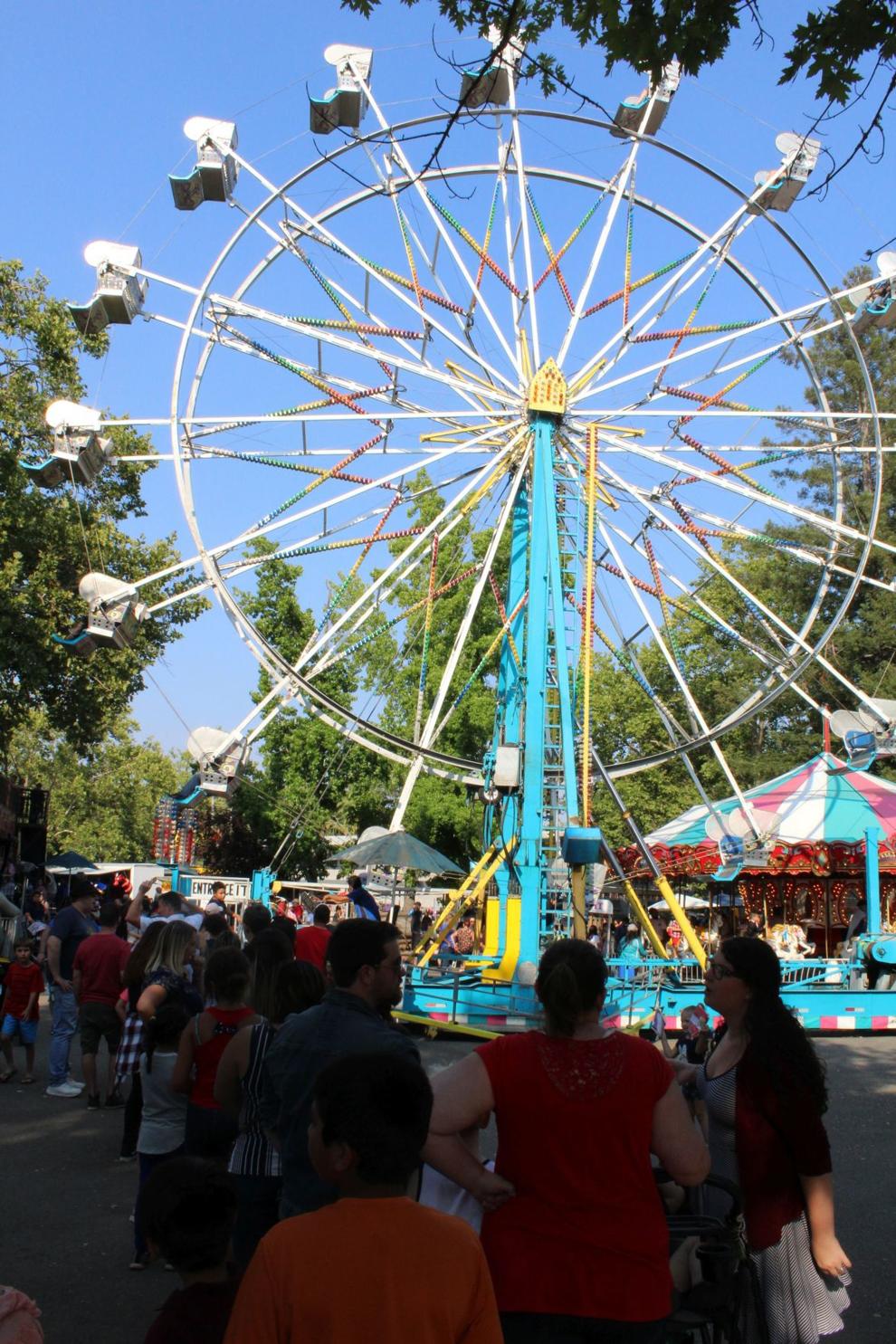 The Crazy Train at the Napa County Fairgrounds in Calistoga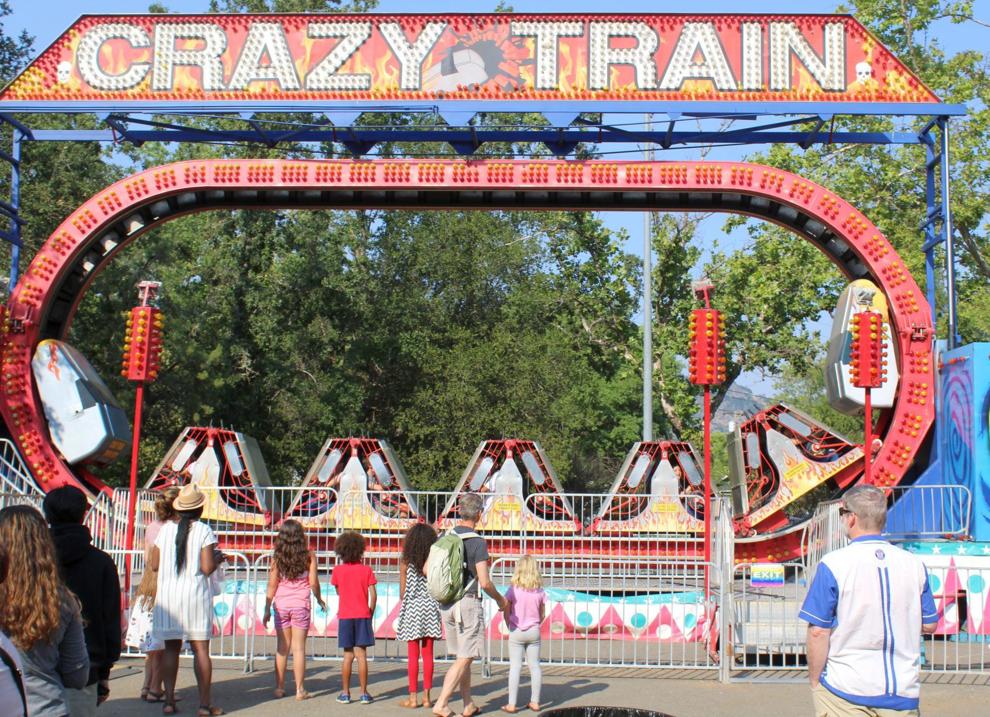 Sailing on the Renegade Pirate Ship at the Napa County Fairgrounds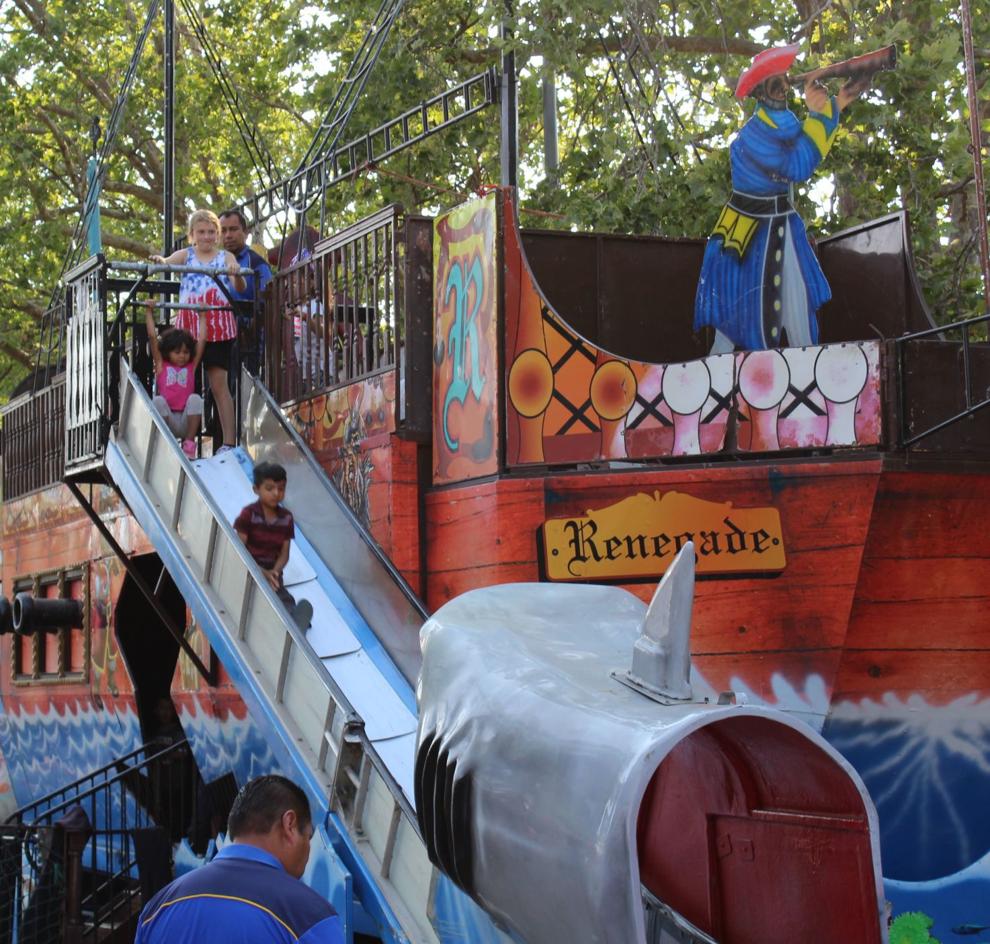 Holding on for 'Dear Life' at the Napa County Fairgrounds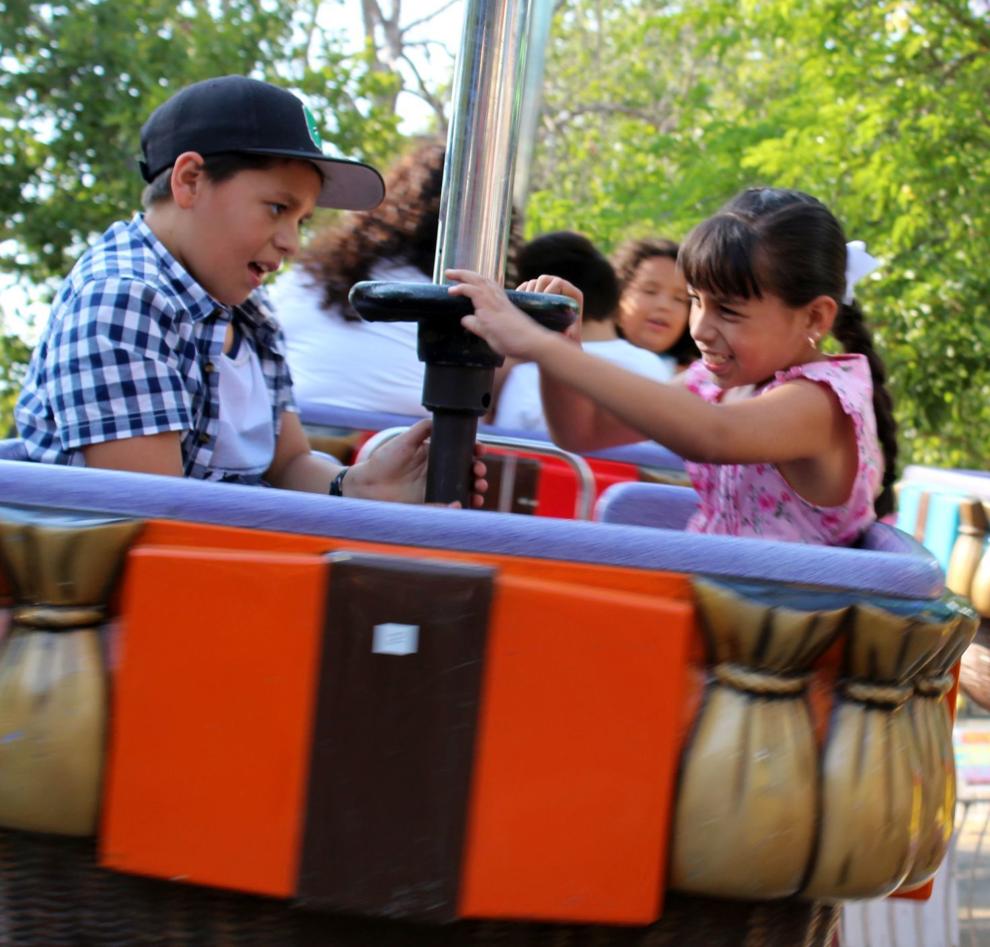 Looking for colorful deals at the Napa County Fairgrounds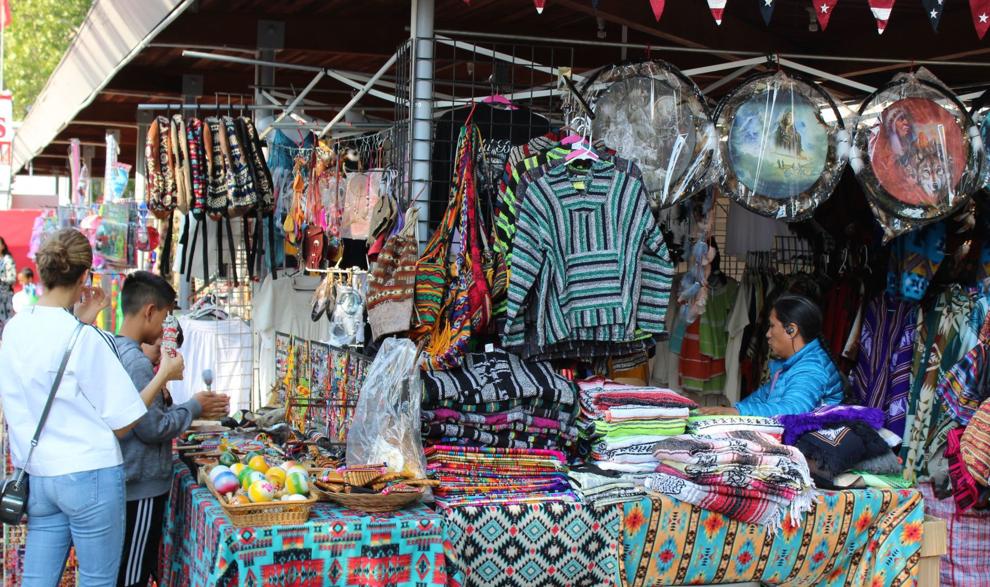 The 'Scrambler' at the Napa County Fairgrounds in Calistoga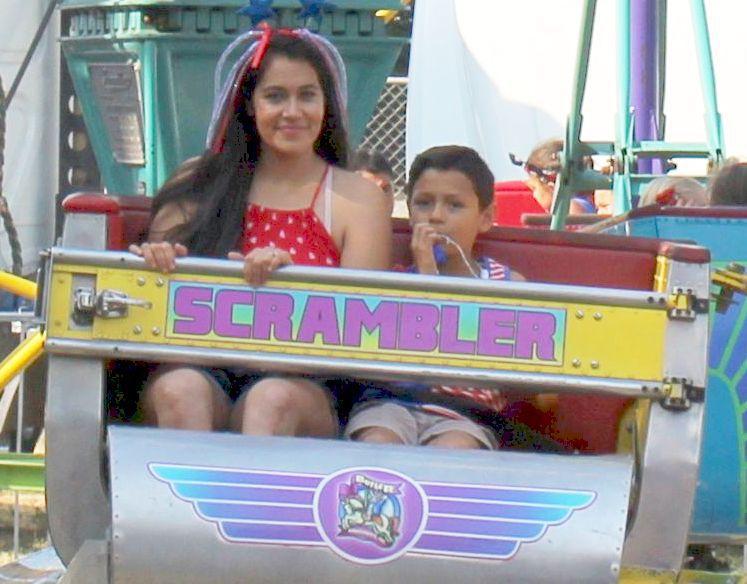 Lots of fun at the Napa County Fairgrounds on July 4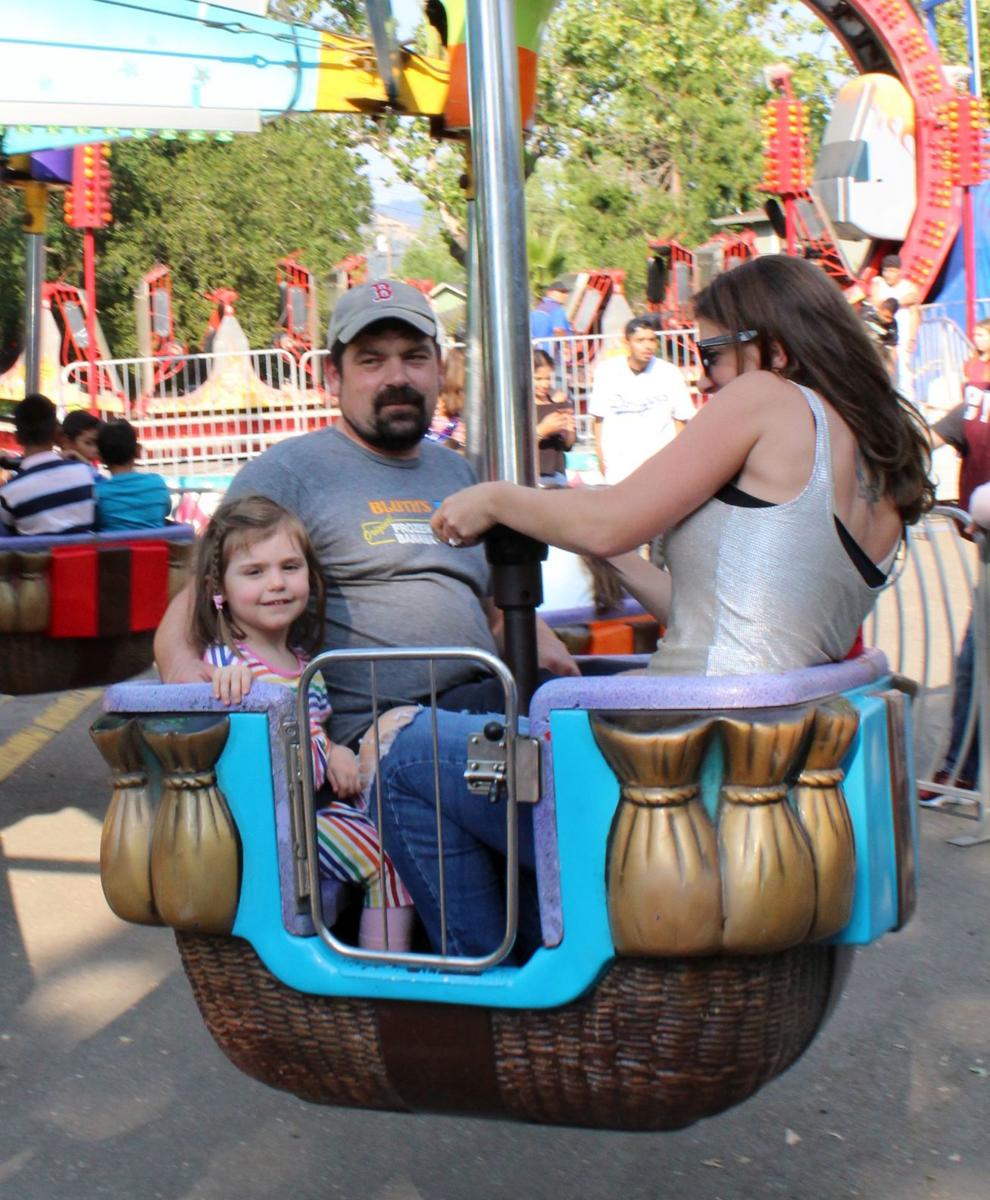 Souvenir hunting at the Napa County Fairgrounds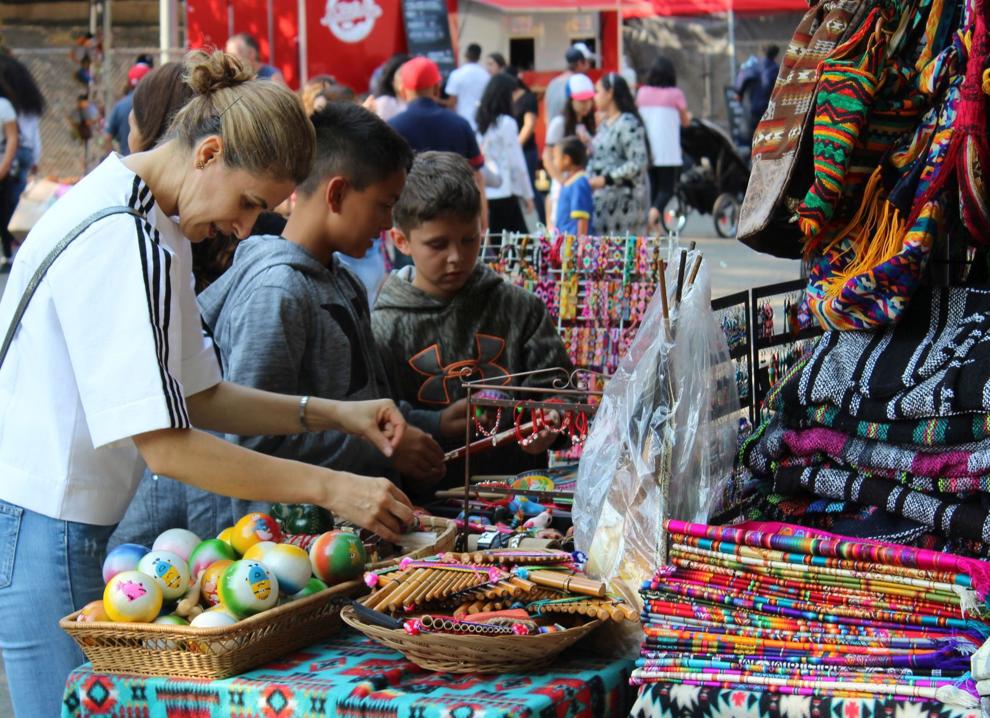 Vendor at the Napa County Fairgrounds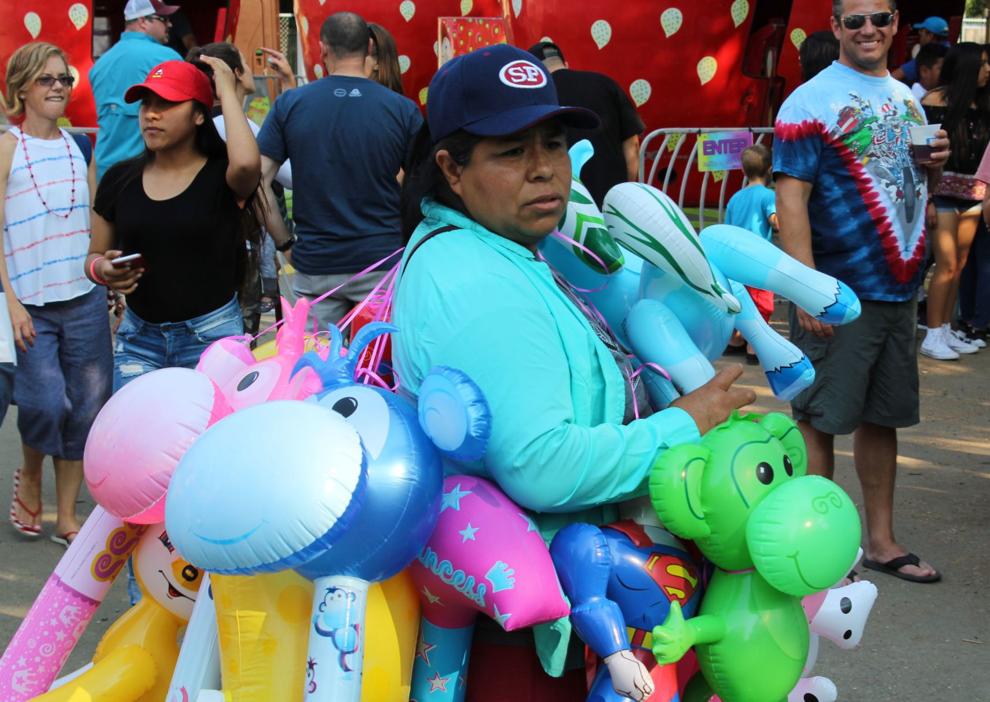 Dan Dawson is a former Napa Valley wine merchant and sommelier. These days he helps small California wineries connect with folks who want their wine but don't know it yet. You can reach Dan via his website, DawsonWineAdvisor.com and @dawsonwineadvisor on Facebook and Instagram.