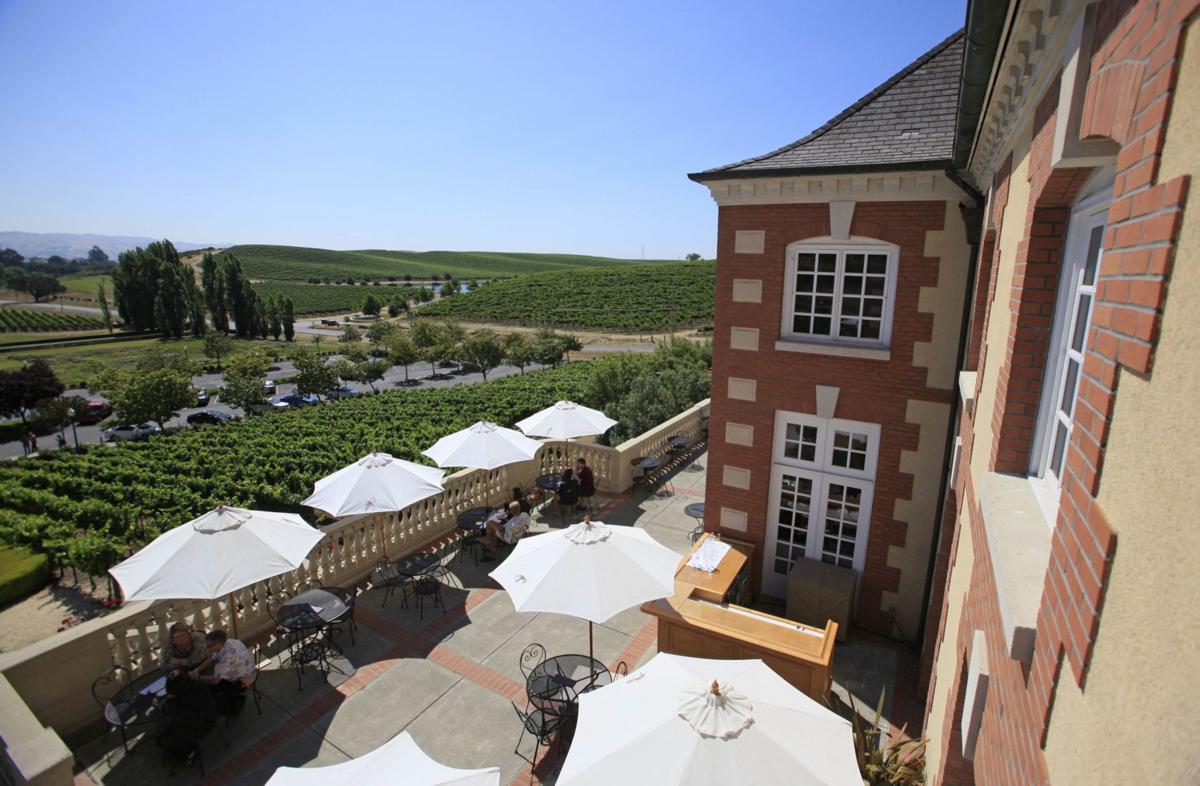 Domaine Carneros was a California Green Medal recipient for the 2019 Sustainable Winegrowing Leadership Awards. The winery was recognized for demonstrating "smart business through efficiencies, cost savings and innovation from implementing sustainable practices."
Since 1987, sustainable business practices were instituted by CEO Eileen Crane, who has been with the winery since inception. Crane's open book management plan sets measurable goals every three years and reevaluates them annually.
Domaine Carneros places a high priority on living as lightly on the land as possible. One practice credited for earning the Green Medal Business recognition was the packaging reuse program in which cases and inserts are reused for in-house purposes, which amounts to a 20-25 percent reuse rate each year. This has saved the company an average of $75,000 a year since the program began in 2011.
The company installed the largest solar collection system of any winery in the world at the time in 2003. (The system captured enough electricity to power 230 homes for a year in 2017 when the data was last measured.) Utilizing skylights to reduce the need for electricity, building into the earth and using night cooling systems to maintain cellar temperatures, have all contributed to further energy conservation.
Other green practices at Domaine Carneros include composting, and the recycling of bottles, corks, foils, cardboard, paper, plastic wrap and more throughout the winery, which has helped to divert 90% of its solid waste from landfills.
Since the late 1980s, Domaine Carneros has farmed sustainably, from using owl boxes as a natural solution for rodent management to using grape pomace from the harvest to feed local cattle.
A focus on water conservation has led the winery to incorporate low flow toilets and employ reclamation systems through their properties.
In addition to these viticultural practices, Domaine Carneros follows vegan practices, using no animal-derived products at any point in the process, from growing the grapes to the wine making.
Be the first to know
Get local news delivered to your inbox!