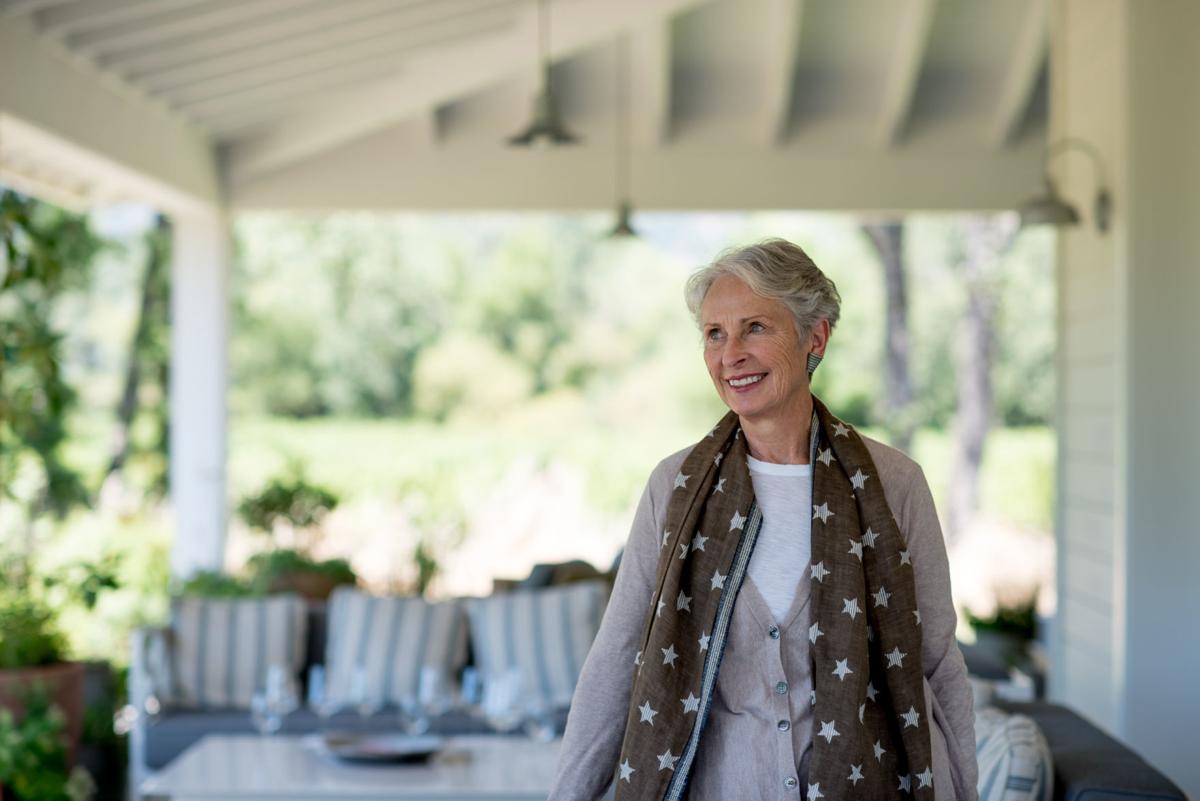 I grew up on Larkmead Lane, just north of St Helena. The Napa Valley was very different back then; the land was mostly cattle, prune and walnut groves. While our agriculture has changed, one thing that has remained constant for our family, and for many others in the Napa Valley, is the importance of family ownership.
The 150 acres called Larkmead Vineyards transcends any one person or family; they belong to the Napa Valley. My husband, Cam, and I are dedicated to preserving Larkmead for the future, for our family and for the Napa Valley. To us, family ownership will ensure that our region remains a special place to live and visit for years to come.
My father and mother, Larry and Polly Solari, purchased the Larkmead property in 1948. Larry was an early patron and promoter of California wine and was instrumental to Napa Valley's post-Prohibition success. He came up in his career among the great winemaking families of the region, like Gallo and Mondavi, and has always been considered a giant in the wine industry.
You have free articles remaining.
One of my father's contemporaries was the influential viticulturist, Dr. Harold Olmo, of UC Davis. Olmo had planted a Cabernet Sauvignon clonal station at the Larkmead estate in 1939. In the 1950s, Olmo identified a selection of those Cabernet clones that he later transferred from the Larkmead estate to the Oakville Station. It was there that he would develop the widely-planted "Oakville selection," a clone that was fundamental in establishing Cabernet Sauvignon as California's signature grape variety.
The fact that we can trace this clone's roots back to Larkmead is very special for us.
My dad passed away in 1984, but I know he would be proud of what Cam and I have accomplished at Larkmead. When we took over the estate in 1993, we knew that our property produced some of the best fruit in Napa Valley, and we wanted to restore Larkmead as a world-class wine estate. One of Larry's dreams was to build a winery, and in 2005, we accomplished that goal. We have also invested a lot of time and effort to fine-tune everything — we've chosen and replanted the right clones, rootstocks, and varieties. Most recently, we announced a 3-acre plot of land that will be dedicated to research to be planted to several different grape varieties, clones, and rootstocks for trial purposes as our climate changes.
We hope that the Napa Valley will continue to have a strong tradition of family ownership. With luck and work, families like ours with deep roots in the valley will continue to preserve the land for future generations. Ultimately, it is the land that is most important. A lot will change in the next 125 years, but one thing is certain: the land will remain.
Be the first to know
Get local news delivered to your inbox!