Editor's note: Part 2 of a 2-part series. Part 1 of "Like Cooper, Like Son" ran on May 10.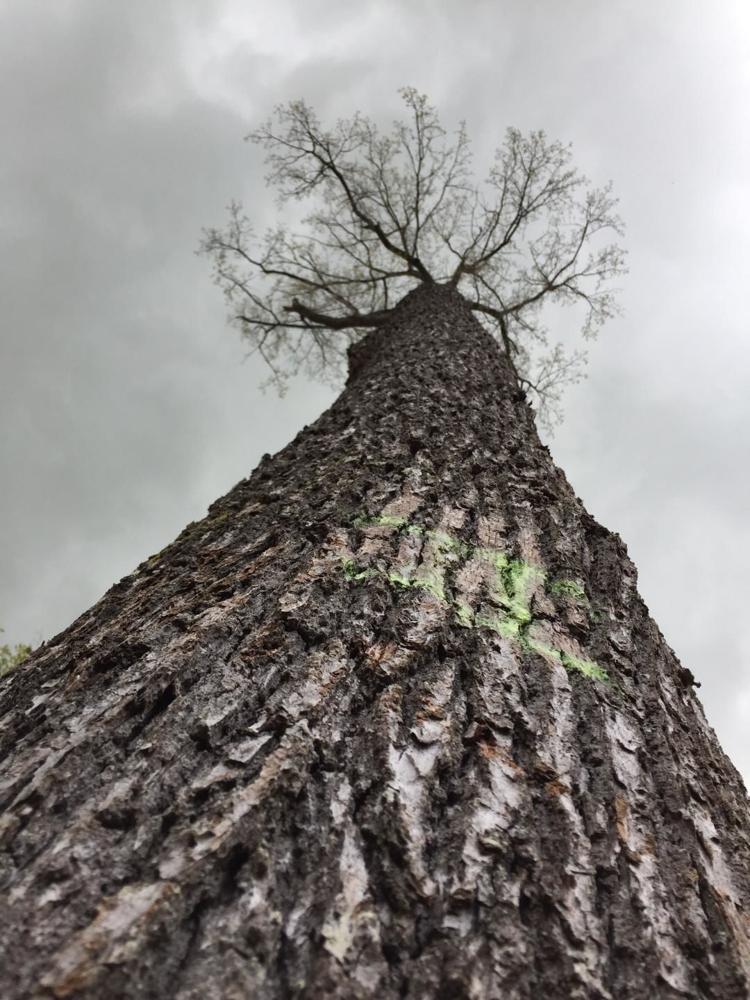 In the reception lobby at Tonnellerie Ô, there's a wine barrel on display, but it's not just any barrel. Built with expensive oak staves from France, the vessel that greets visitors to the Benicia cooperage is a 2018 model from the company's Master Cooper Series. With a decorative crossbar and chestnut head hoops, it's a gorgeous and sturdy piece of wood craftsmanship that could have been constructed decades ago.
The dark lettering etched on the barrel head indicates the cooper series, along with the name of the French forest where the oak originated. In the old days, that information might have been burned into the wood with a branding iron. Today it's done by computer-controlled laser. Even the signature of the barrel's master cooper, Quinn Roberts, is applied with a tiny laser beam.
A lot has happened to the wine barrel business since Roberts followed his father into it in the early 1990s — enough that those "old days" of Keith Roberts' time weren't really that long ago.
Short of making wine, the Roberts family is tied as closely to the industry as any in Napa Valley. The elder Roberts preceded his son as a master cooper, while his wife, Annie, was the first executive chef at Robert Mondavi Winery from 1974 to 2007. The couple's younger son is a vintner, but, like his brother, Nathan Roberts trained in cooperage under their father before branching into winemaking. He still builds his own barrels for his Healdsburg winery, Arnot-Roberts.
"I love talking to Quinn about what he's doing in the cooperage and discussing the subtleties of barrel making," Nathan Roberts wrote in an email. "I think our parents' dedication to mastery in their respective fields taught us both about the satisfaction that comes from learning and the value of the work it takes to be creative."
Now retired in Napa, Keith Roberts ran operations at the Fetzer family's Mendocino Cooperage for most of the '90s. By the time he'd hired both of his sons to come work for him there, he was already one of the industry's most experienced coopers. He had a huge influence on their careers.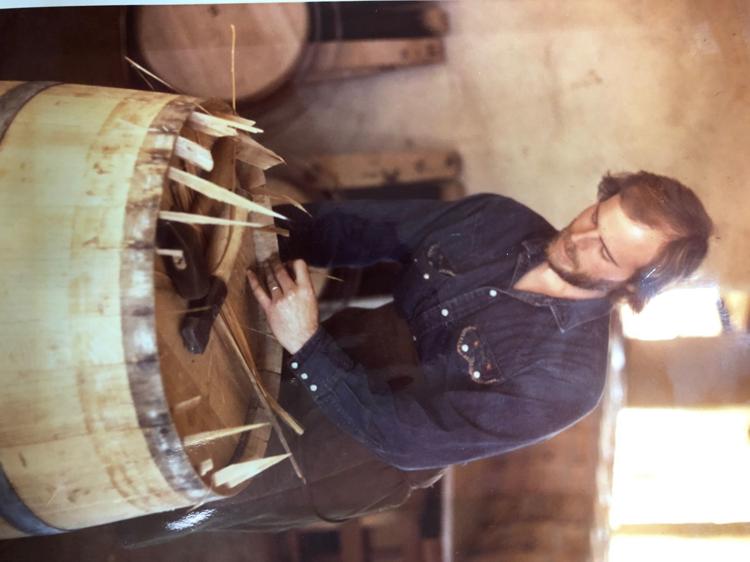 Back in 1971, at the beginning of his own career, Roberts applied for a job with the then-five year-old Robert Mondavi Winery. "Obviously, it was quite a different place than it is today," he laughed in a recent conversation, sitting across from son Quinn at his kitchen table in Napa.
At the time, Roberts and his wife had just returned from living in Europe. He was interested in the wine business and gravitated towards Mondavi, where his mother-in-law, the late Margrit Mondavi, was then the director of public relations.
He was hired during the '71 harvest and recalled, "As I went to work, I discovered that I really loved what I was doing. So I indicated to the company that I was interested in continuing, and they offered me a full-time job."
After a few months of general cellar and vineyard work, he was put in charge of the Mondavi barrel room. "I'd been doing that for a while, then I became interested in how barrels were used in winemaking and the history of barrel-making. I discovered that there really wasn't anybody who knew anything about it in Napa Valley."
Taking his curiosity to the next level, Roberts headed to the UC Berkeley library to dig up research material on the business and history of coopering. Shortly after, an established French cooper named Philippe Demptos came through Napa Valley, where he was the primary barrel supplier to a number of wineries, including Robert Mondavi's.
Over the next couple of years, Demptos befriended Roberts and invited him to visit his family's cooperage in Bordeaux. "I ended up working there for about a month and came back to California, and I repeated that experience two or three times," he recounted. "That's how I got the basic skills of wine cooperage."
He spent three years as Mondavi's cooper before starting his own barrel servicing company, Napa Valley Cooperage, in 1976. Then, several years after connecting with the Demptos family, he entered into a partnership with them in 1980.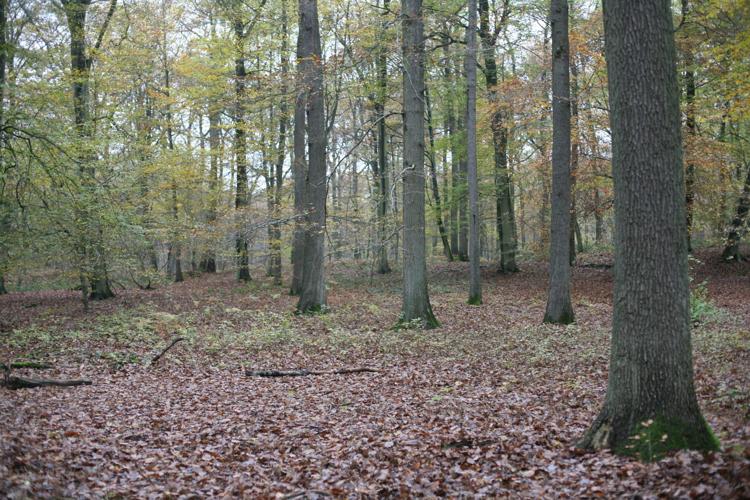 Roberts would go on to Mendocino Cooperage, where he served as the GM and director of operations from 1991 to '98. He finished his career with the same job title at Winemakers Cooperage in Cloverdale.
"When I started, for the first 25 years everything was about savoir faire," he said, reflecting on the arc of that long career. "When you were trying to market your product, it was about your family's or your company's longevity— their history being in this business and what that meant in terms of the innate qualities of the product."
He considered the contemporary state of cooperage, noting with a little edge in his voice that, beginning in the '90s, "there was an abrupt sort of 90-degree turn" in his industry, "and it became all about technology."
But before computers and lasers worked their way into the craft, Roberts exposed both of his sons to coopering methods he had been trained on in California and Bordeaux. In their early teens, the pair worked summer jobs at Napa Valley Cooperage and got more than just a glimpse of how barrels were traditionally made.
"Nathan and I were trained in using the cooper's tools," Quinn Roberts recalled across the table from his father. "You know, the hammer and the driver that we used to remove and replace the hoops on the barrels. And taking them apart, then putting them back together again."
You have free articles remaining.
The next day, after leading a tour of Tonnellerie Ô's production floor to demonstrate oak stave-cutting and the other phases of barrel construction, Roberts continued to talk about his and his brother's parallel careers.
"We started working on barrels at the same time, in our mid-20s, and we both kind of started to get interested in wine and around the same time. Basically, because we're so close in age — my brother and I only like a year apart — we tended to reach these certain milestones at similar stages in life."
He emphasized that all three coopers in his family believe in restraint when it comes to aging wine in new oak barrels. "It can sound cliché," he said. "And, you know, every cooper you ask this question is going to answer it basically the same way. But definitely, in terms of my approach to using oak in wine, I think that a lighter hand is better."
Like his father, Roberts worked at the Mondavi winery in his early 20s, though not with barrels. He was on the hospitality side, giving tours and learning the fundamentals of wine tasting. He remembered trying a wide variety of wines at Mondavi to discern balance and elegance among them, which included detecting the presence of oak. It helped inform and train his palate.
Keith Roberts' recollections of his time at Mondavi and his earliest days as a cooper were a contrast to his son's. But the back-and-forth between the elder and younger master coopers explained a lot about their career paths, as well as their personalities.
Also like his father, Roberts is San Francisco Giants fan. His French barrel stave suppliers, the Gauthier family of the Loire Valley, once had the opportunity to accompany him to AT&T Park as Tonnellerie Ô guests, only to be baffled by America's pastime, though they appreciated the hospitality.
During the cooperage tour, Roberts nodded at the comparison of his dozen staff to a baseball team and its coaches. Tonnellerie Ô's highly skilled coopers stand in for the players. He likened them to a group of five-tool athletes, the game's way of describing ballplayers who consistently perform at an elite level and can do everything. The operations managers who work directly under Roberts are his coaches on the field and in the dugout. And the master cooper is, of course, the team's manager, which sort of makes Roberts the Bruce Bochy of Benicia barrels, albeit a less-grizzled veteran of his craft. At 48, he's a veteran nonetheless.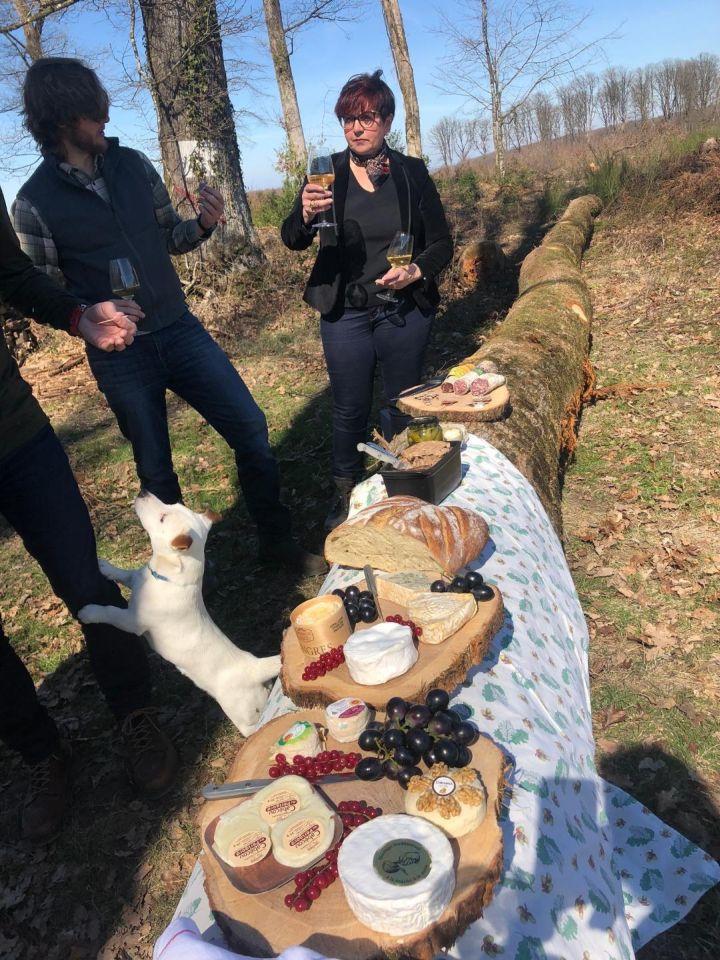 His colleagues, the Gauthiers, are also highly experienced. They've been in business since the late '70s, their work practices tied closely to those of French oak cultivation, or silviculture. To give an overview of how France's silviculture affects his own profession, Roberts sketched a map of the country on a whiteboard in the conference room. Then, inside the map's borders, he drew a large oval that stretched across its northern half.
"In this part of France, this is really the source of the best oak timber for barrels," he said, describing a rich, natural resource that has been achieved through "a tradition of French forestry management, of really strict and rigorous management that goes back several centuries."
A unique component of Tonnellerie Ô's business is its Master Cooper Program, which the company started in 2017 to bring winery customers to the source of the barrels. They visit the Gauthiers' and other stave millers' operations in the forêts domaniales, the government-managed national forests.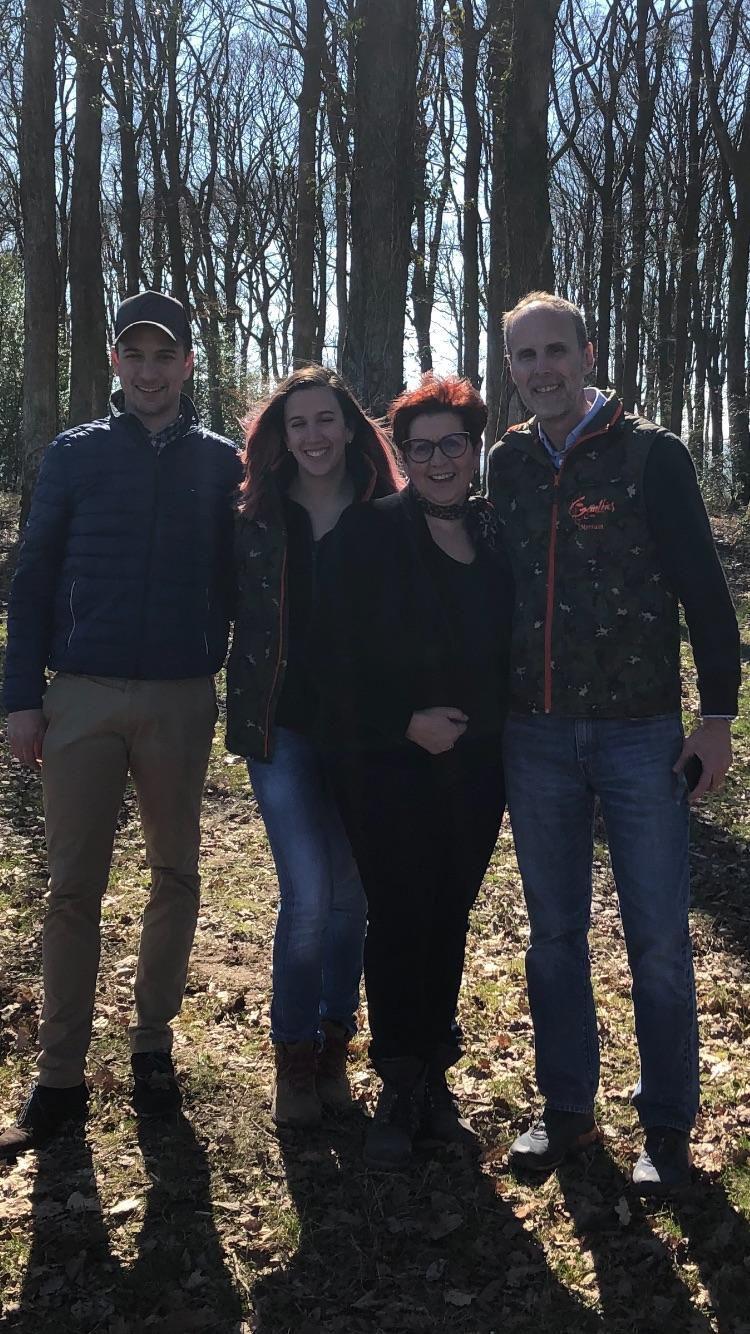 "We take customers a couple of times a year as part of the Master Cooper Program, and that's to educate our customers about the sourcing of the wood, the harvesting of the trees and the stave-making process."
Heitz Cellar winemaker Brittany Sherwood is one such client. She accompanied Roberts on a Master Cooper trip to France earlier this year. "It was an extremely educational experience," she said over the phone. "It was also very beneficial to be able to spend that kind of quality time with Quinn."
Sherwood noted that Heitz has increased its Tonnellerie Ô barrel purchases over the last few years. Working with Roberts has helped her "understand his philosophy behind sourcing wood, making barrels, toasting, and the entire process from start to finish. It shed some really good insight into the man behind the madness, I suppose!"
Roberts acknowledged that crossing the Atlantic a dozen times a year is its own form of madness, but it's also part of his job. In addition to the Master Cooper Program, he visits French forests for cooperage research projects and for fall trips to meet with oak suppliers and discuss Tonnellerie Ô's purchasing for the coming year. It must echo back for him to his father's trips to France in the '70s to acquire the expertise they now share.
"Only someone with years of experience in working with oak and then tasting wine aged in that oak could offer ways to tweak a barrel to match the style I'm looking for," wrote Danielle Cyrot recently in an email about her sole barrel supplier. "That's not always an option with some coopers."
The winemaker for CADE Winery in Angwin added that "Quinn is not afraid to try new things at T-Ô. I guess that's where our philosophy aligns. We aren't afraid to experiment and try something new. We both believe in trying to raise the bar."
"Some barrels were expendable, but some were so finely made they lasted for decades," William Bryant Logan wrote in "Oak, The Frame of Civilization." "A good wine barrel might outlive its maker, and the huge hogshead casks … often remained in use for more than seventy years."
A new oak barrel can be a shiny object to a winemaker, but after the first two or three years of use aging wine, it becomes just an object. Still, Roberts said, he's encouraged to see Tonnellerie Ô barrels in use when they're 10 or more years old. "At that point, it's really just a vessel for storage rather than, you know, an ingredient in the wine in the same way that a new barrel is."
Back at his kitchen table, Keith Roberts remembered a time in the 1990s when he and some colleagues developed a plan, which proved successful, to sell American oak barrels in France. Over lunch with a winery customer, he described trying to talk to the Frenchman the way he would with a California winemaker about the source of the wood and the coopering techniques.
"And he said, 'You know what? I'm not interested in all of that. I just want the best barrel that you can make.' And to me, that really opened my eyes," he recalled. "Because here's the thing: if you can deliver that to them consistently, that's all a winemaker cares about."