It made no sense. Paso Robles is not Pinot Noir country. Wrong climate. Too hot. Bordeaux and Rhône style wines, yes. Zinfandel, you bet. But Pinot? Forget it.
When Marc Goldberg first came to Paso Robles in the late '80s, this was all he heard. Yet Goldberg and his wife Maggie D'Ambrosia were on a quest, perhaps a quixotic one, to produce their version of Pinot Noir.
"Maggie and I had to make an American Burgundian-style wine," Goldberg said when I met him recently. As we spoke, we were savoring his 2017 and 2018 Windward pinot noir on his winery's wind-swept terrace.
Against advice from nearly every quarter in north San Luis Obispo County, the couple planted the Pinot flag in 1988 when they founded Windward Vineyard dedicated exclusively to pinot noir on Paso's cooler westside along Highway 46 West. Cooler, mind you, but not Russian River/Carneros/San Lucia Highlands cool. I can well recall visiting Goldberg one day a few vintages ago when farm workers were harvesting Pinot in weather well above 100 degrees. That vintage turned out fine.
Support local news coverage and the people who report it by subscribing to the Napa Valley Register. Special offer: $3 for your first 3 months!
"When I asked about pinot, everyone said it was too hot for Pinot here," he shrugged. What convinced him otherwise was a taste of the 1976 HMR Pinot Noir from a vineyard not too far away from his own.
He recalled his reaction: "If I can get close to making Pinot that's this Burgundian, I'd be a happy guy," he declared.
Goldberg learned about the brief history of the Hoffman Mountain Ranch (HMR) in the Adelaida district in the mid-1960s. Beverly Hills cardiologist Dr. Stanley Hoffman and his consultant, famed Napa Valley viticulturist André Tchelistchef, planted what was regarded at the time as the only pinot noir in California planted on its own rootstock. It was planted on a calcium carbonate-rich vineyard that rises to an elevation of 1725 feet above sea level.
But soon Pinot was all but forgotten locally as Zinfandel, Cabernet Sauvignon and Rhône style varieties took center stage. Then Goldberg and D'Ambrosia planted their 15-acre vineyard along the breezy path of the famed Templeton Gap that funnels cool air nearly every afternoon through their vineyard. These ocean breezes inspired the name Windward.
Soon other Pinot folks followed his lead.
The signature of a Windward Pinot Noir lies in its nuanced balance — a symphony of perfumed violets and ripe bing cherries layered with traces of earthy notes; the soft and sensual mid-palate leading to a lush full mouth. Goldberg calls it a peacock tail finish.
"If you close your eyes, all the phenolics spread out and give a long finish," he explained. "That's why it complements so many foods."
Goldberg was bitten by the Pinot bug on travels to Burgundy in the 1970s. He then embarked on a journey to realize his dream of making that style of wine. The husband and wife team, then hospital administrators, started a search for locations on the Central Coast that would support their vision.
"It was a fantasy," said D'Ambrosia. In the early 1970s, the couple was living on a 300-acre cattle farm in Louisville, Kentucky. "But I thought it was the right thing to do," D'Ambrosia said of their move to new jobs in Southern California, which at least put them near to the state's many wine regions.
"We would spend weekends traveling up the coast," she recalled.
On a trip to Morro Bay, they stumbled onto Paso Robles. "We could see vines growing here," Goldberg said. He also noticed the calcareous soil. "I said to Maggie, 'Hey, this could be for us'." At the time, there were only 12 wineries in Paso Robles.
The couple found a 26-acre barley farm that came with a 70-year-old barn and a 100-year-old house in an enclave of Paso's westside. "It was a big mess," laughed D'Ambrosia. The couple got working, taking out walnut trees and clearing the ranch. At this point, they still considered this a hobby.
"But when we saw how much money we were putting into [the project] we thought we better take it seriously," D'Ambrosia reminisced. "We wanted to do it properly and not haphazardly."
Goldberg made several more trips to Burgundy, visiting vignerons and their cellars to gain experience. Back on the Central Coast, he worked with established winemakers such as Ken Volk of Wild Horse Winery. At the 1989 Central Coast's KCBX wine auction Marc bought a barrel of Volk's Pinot Noir and had access to several barrels holding 26 different clones.
"We got to taste all the clones and selected four," recalled D'Ambrosia of the cuttings they planted in their Windward vineyard. Volk also offered his winery to produce their first two vintages (1993 and '94) until they could purchase the needed equipment for their winery.
The majority of the production in Paso at the time was Zinfandel, Cabernet Sauvignon and Merlot, most of which was sold to wineries in Napa and Sonoma, Goldberg recalled. Most farmers were growing grapes to sell and not to produce wine.
The couple planted their vineyard in 1990 and the first vintage of 1993 sold out immediately. The vineyard was planted with cuttings from the Hoffman Mountain Ranch and the four cuttings acquired from Ken Volk — Burgundy's Grand Cru Clos de Bèze, Sanford and Benedict's Martini clones (which came from Romanée Conti vineyards), Clone 4 Pommard and Clone 13 Bien Nacido.
Goldberg takes the French approach of terroir — the convergence of soil, climate and varietal — very seriously. "It's a sense of place and geography — it's in the relationship to the Templeton Gap and Pacific Ocean, the cool climate and calcareous soil that spent millions of years under the ocean at one point. When we ripped the ground, whale bones came up out of the soil."
Goldberg follows a no filtration, no fining, non-intervention practice in shepherding the grapes into the winery. The wine is aged for an average of 14 months in custom-made Seguin Moreau French oak barrels — an even combination of new, one-year-old and two-year-old oak. Depending on the vintage, the wine can also get a 12-month bottle aging.
Windward bottles bear the word Monopole, a French designation that signifies sole ownership of a vineyard and wine made from grapes grown only in that particular vineyard. The tasting experience includes a vertical flight of four vintages plus Eye of the Partridge, a salmon-hued Rosé, fragrant with rose petals and strawberry aromas.
Over the years, the vineyard has gained maturity and sections are in the process of replanting. "The placenta is 30 years old," Goldberg commented. "If you pull out a vine you want to interplant it with cuttings from the same block which has the same clone."
Windward has continued its annual production of some 1500 cases and Goldberg is quite satisfied. "Small is beautiful," he contends. "To double [production] would be to violate what my essence is all about, the goût de terroir that Windward gives you." 
Goldberg is an outlier yet one very much a part of Paso Robles' wine tapestry. He has left an indelible legacy in Paso, picking up several prestigious awards over the years.
He is also a force behind a number of local winemakers who are now encouraged to add this variety to their wine portfolio. While Dr. Hoffman planted the region's first Pinot Noir, Goldberg took it several steps further and eventually founded the Paso Pinot Producers, a group that has grown to over 25 member wineries.
The organization launched a Pinot and Paella Festival in 2003, which was held at the Windward winery. The annual June festival is now staged at Templeton Park as a fundraiser for the Paso Robles Youth Arts Foundation. Due to Covid-19 pandemic restrictions, the 2020 and 2021 festivals were canceled, to return in 2022.
Agreed that Paso is not going to rival Sonoma's Russian River or Oregon's Willamette Valley in Pinot production. But there is a solid minority of winemakers dedicated to this variety. They are protégés of Goldberg, inspired by his unrelenting dedication, winemakers such as Phillip Krumal of Asuncion Ridge Vineyards who would never have planted his Pinot Noir vineyard were it not for Goldberg's encouragement.
While some winemakers have sought out cooler spots of Paso to plant pinot noir, most producers source the fruit from neighboring Edna Valley appellation and the counties Santa Barbara and Monterey.
"People don't understand the concept and the drive that I've had,"  Goldberg said. Yes, he agreed, the Paso region is noted for its multiple grape varieties. "But don't exclude Pinot."
Check out the week in cartoons
Clay Bennett cartoon
Jack Ohman editorial cartoon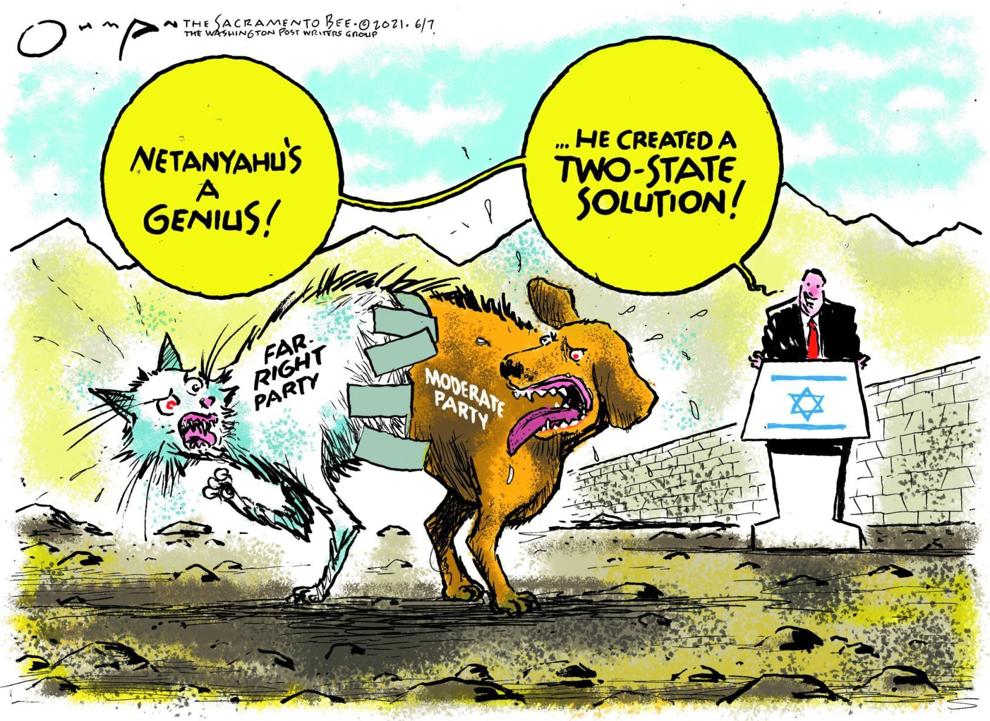 Clay Bennett cartoon
Clay Bennett cartoon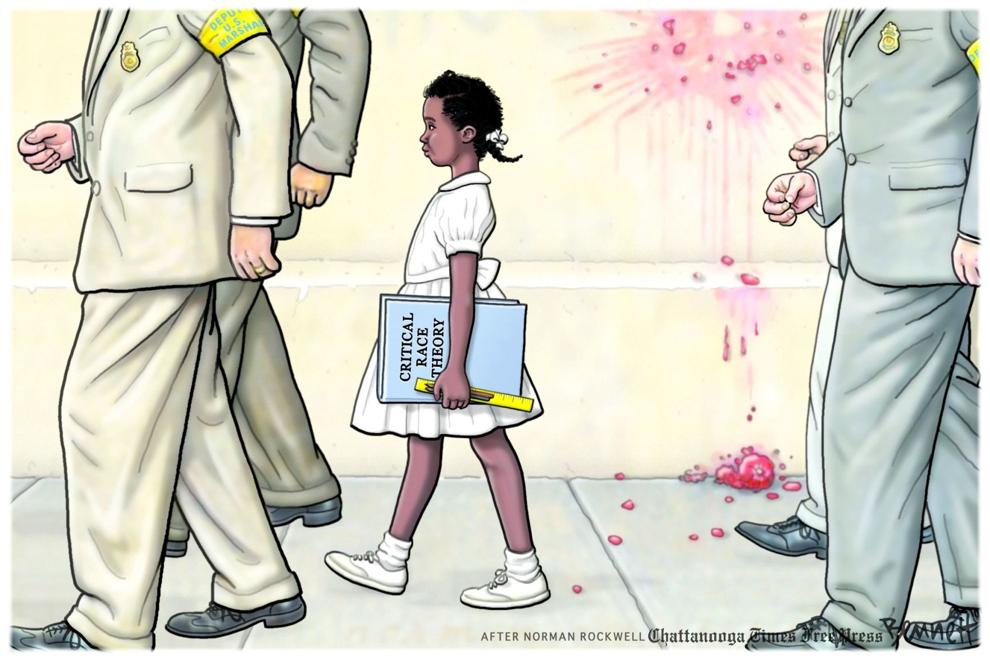 Jeff Danziger cartoon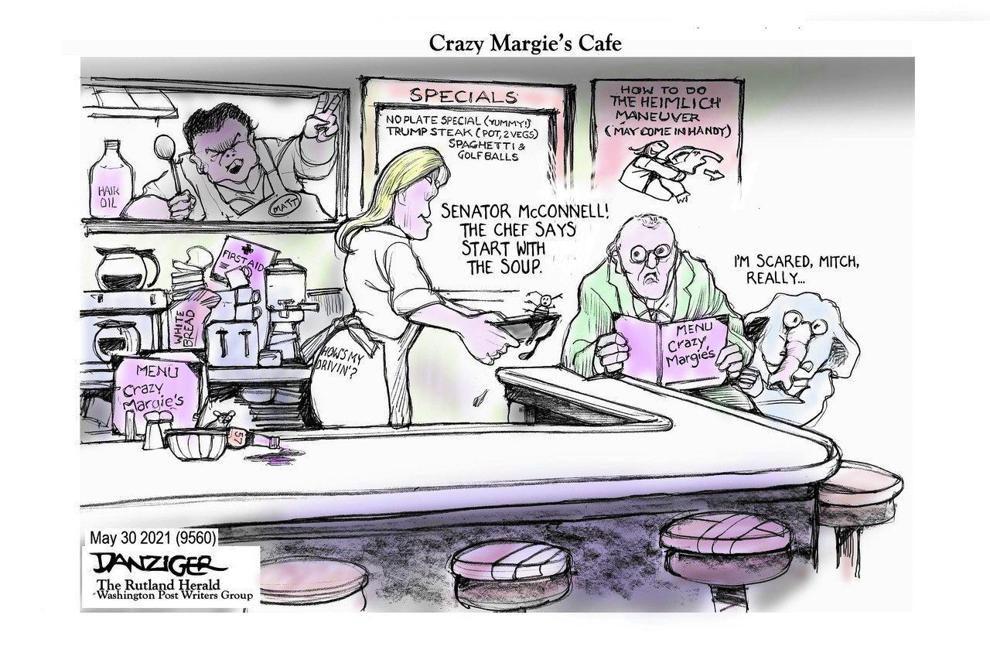 Jeff Danziger cartoon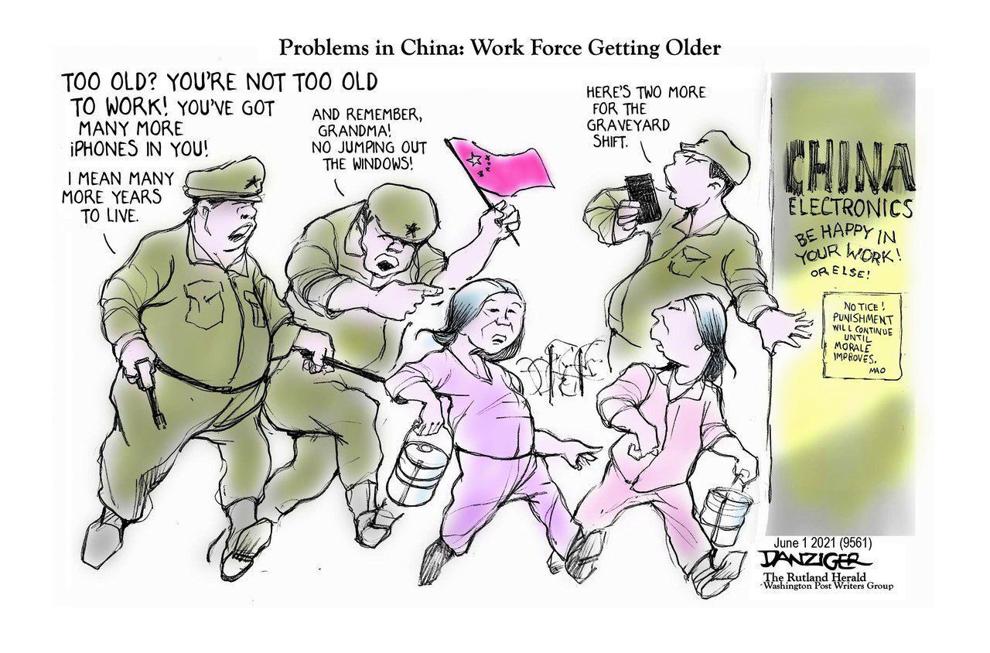 Jeff Danziger cartoon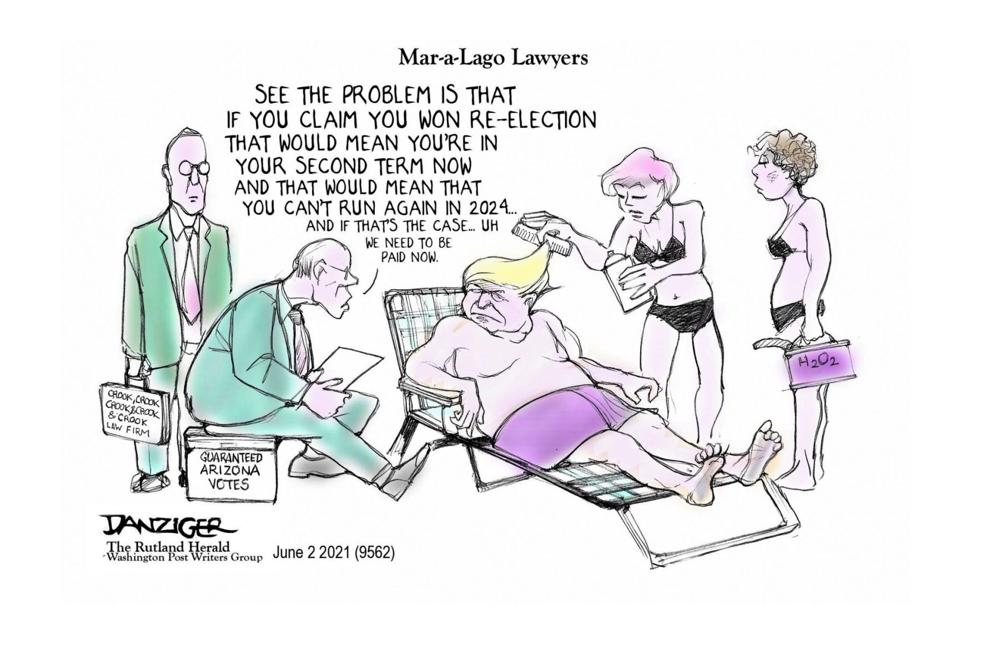 Jeff Danziger cartoon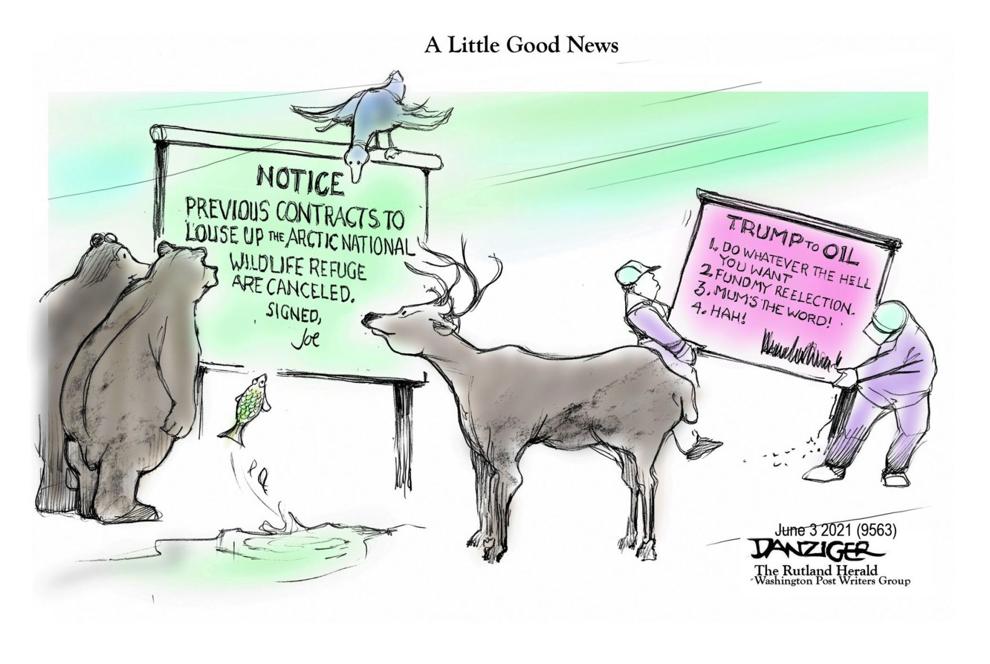 Jeff Danziger cartoon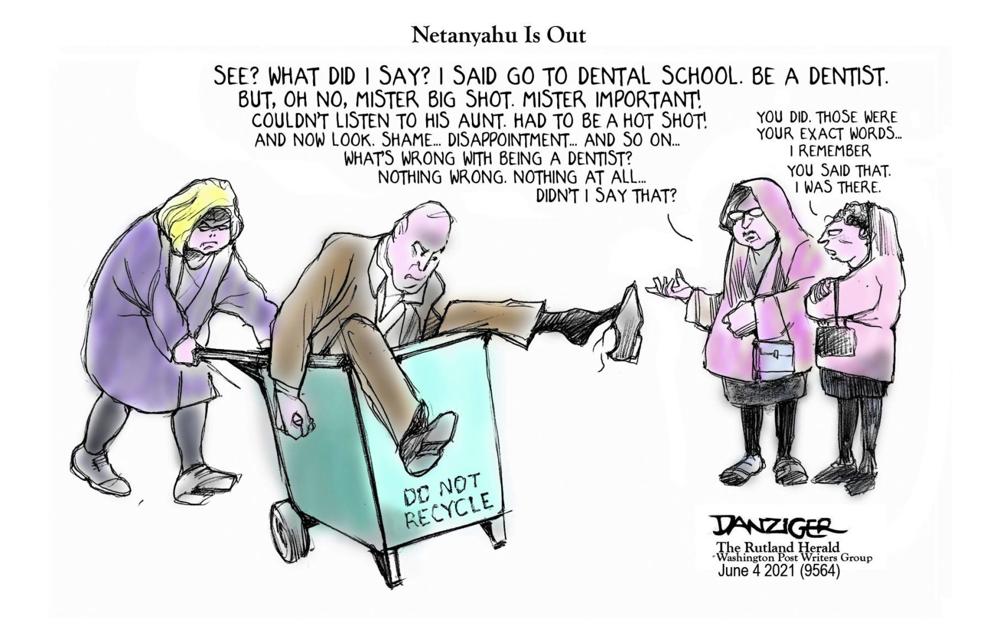 Jack Ohman editorial cartoon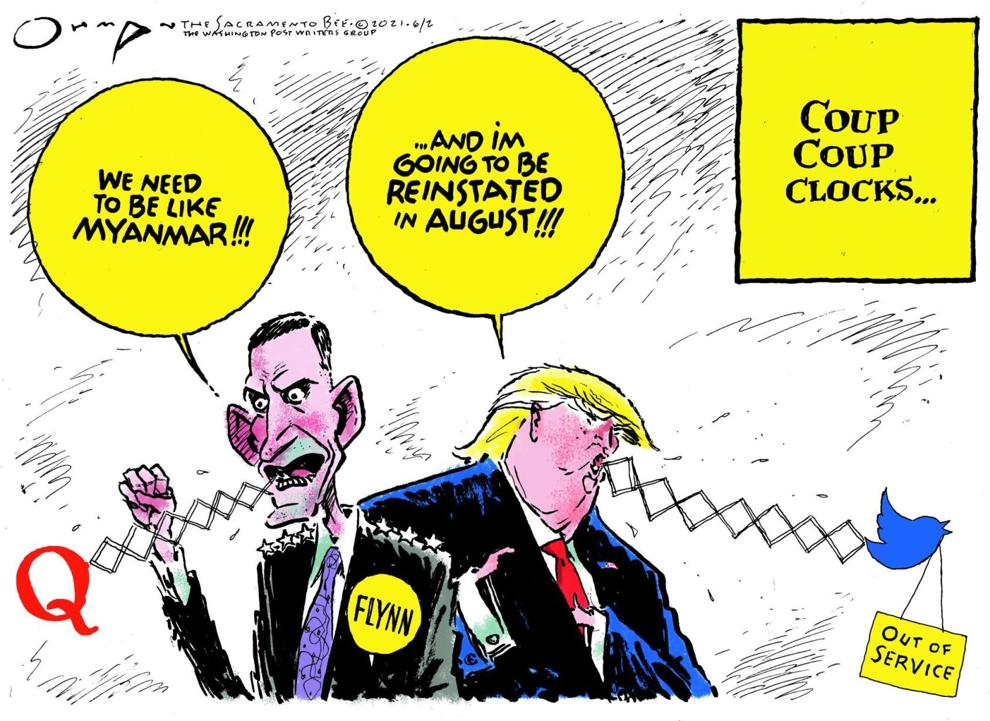 Jack Ohman editorial cartoon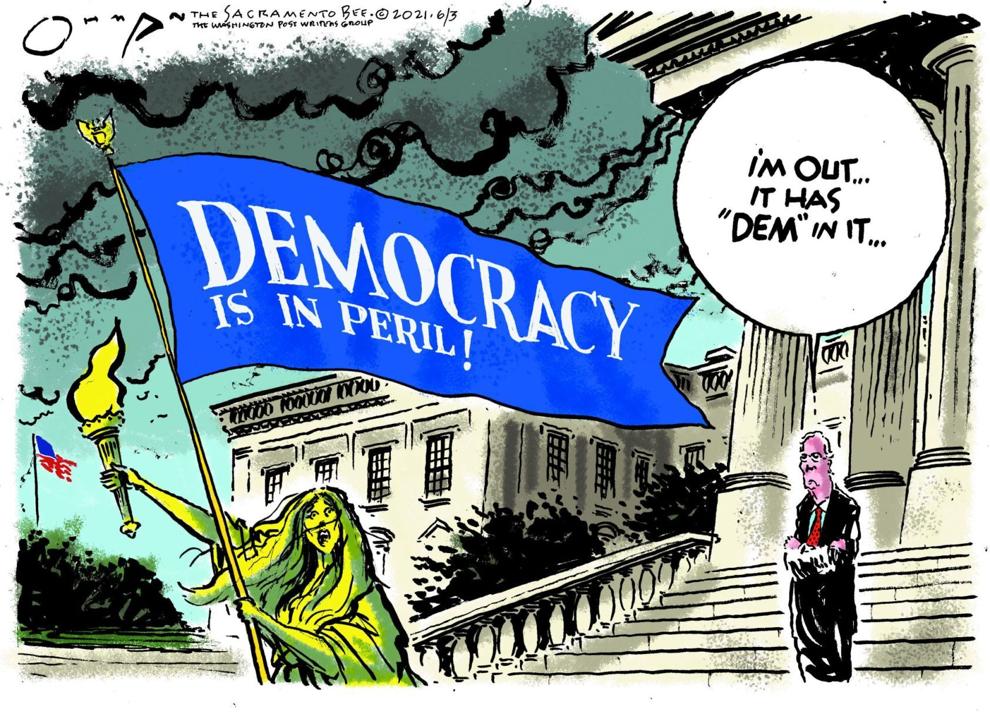 Jack Ohman editorial cartoon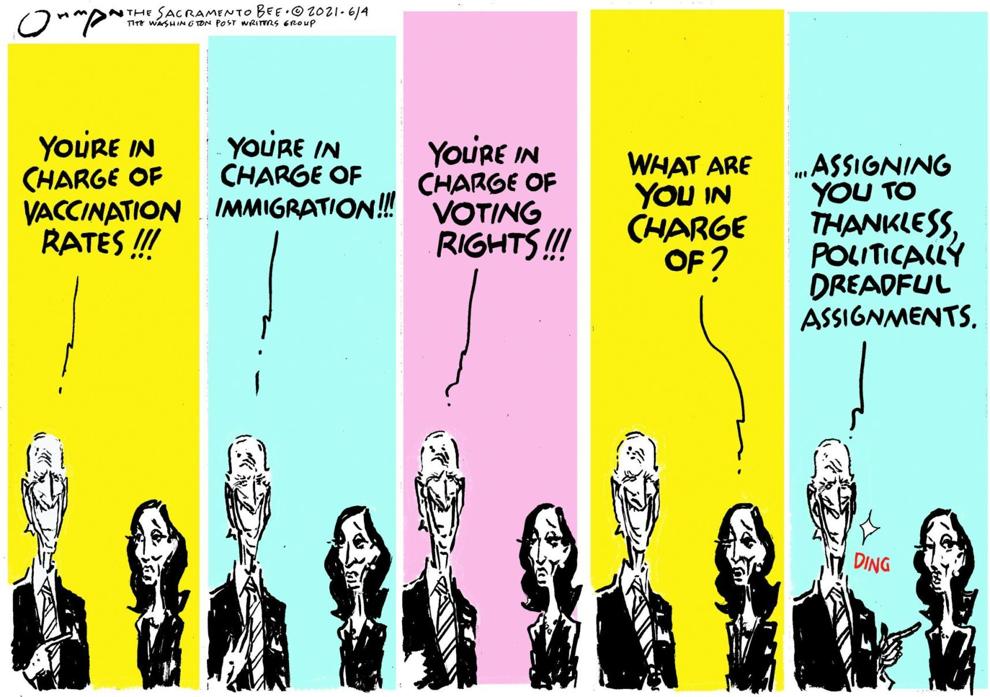 Jack Ohman editorial cartoon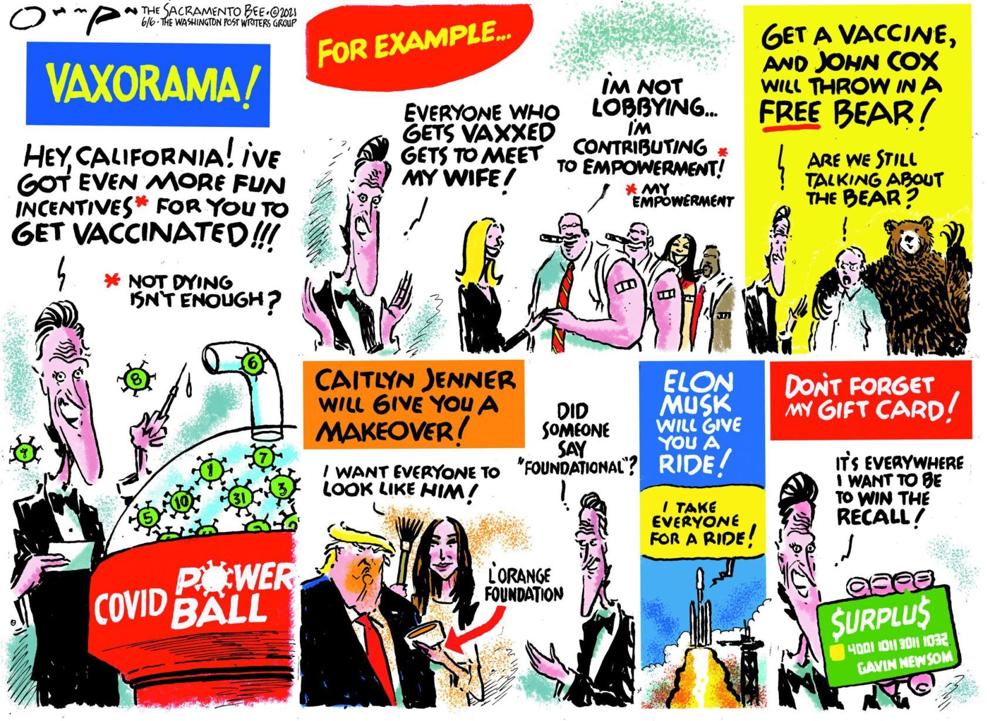 Lisa Benson cartoon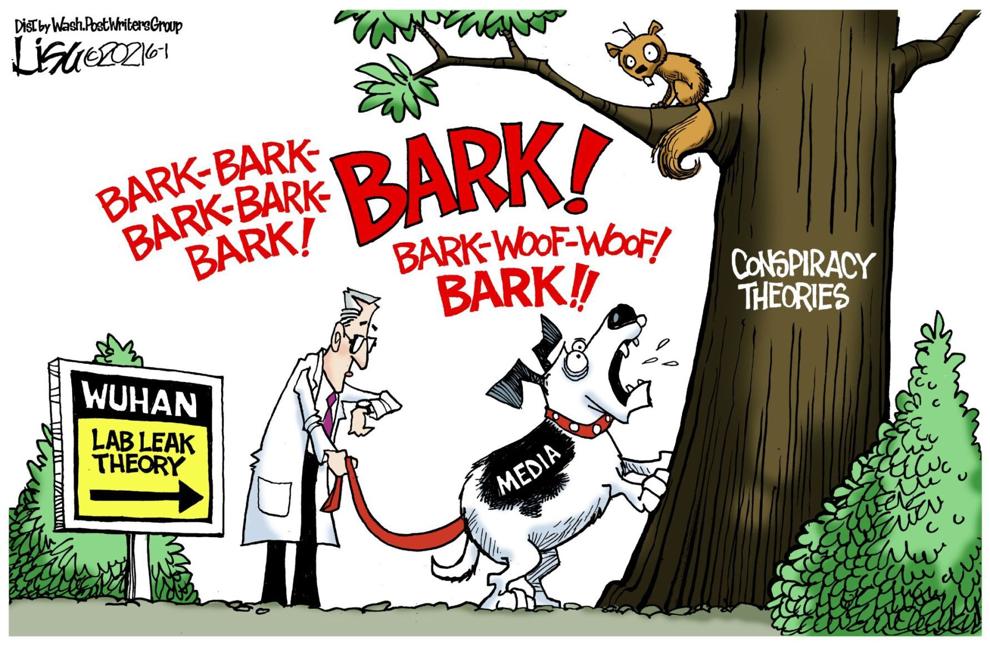 Lisa Benson cartoon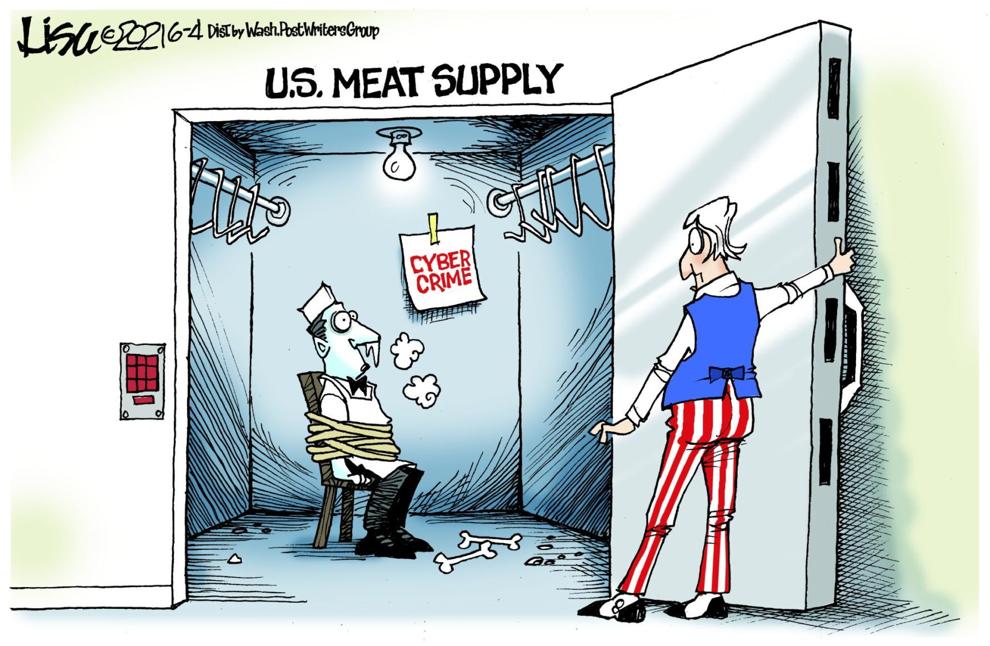 Lisa Benson cartoon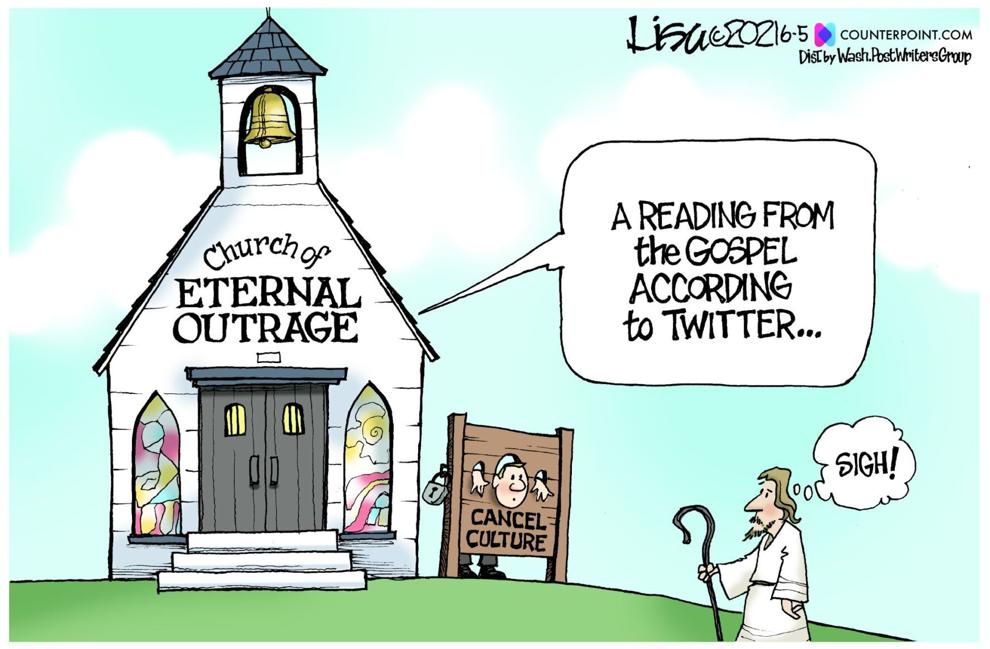 Tim Campbell cartoon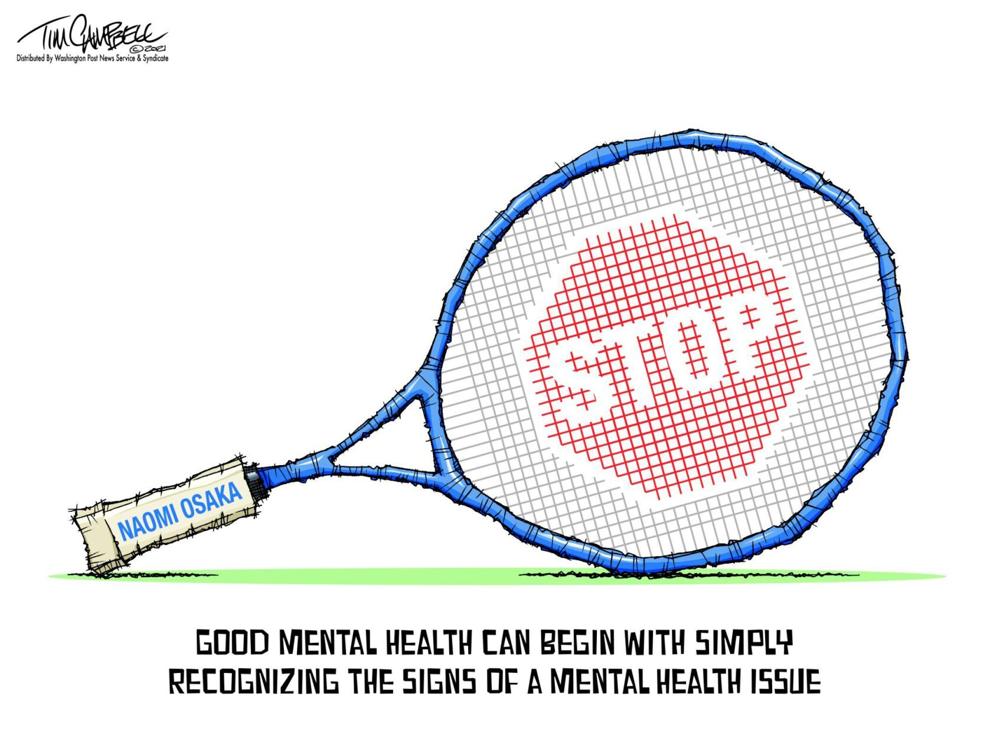 Tim Campbell cartoon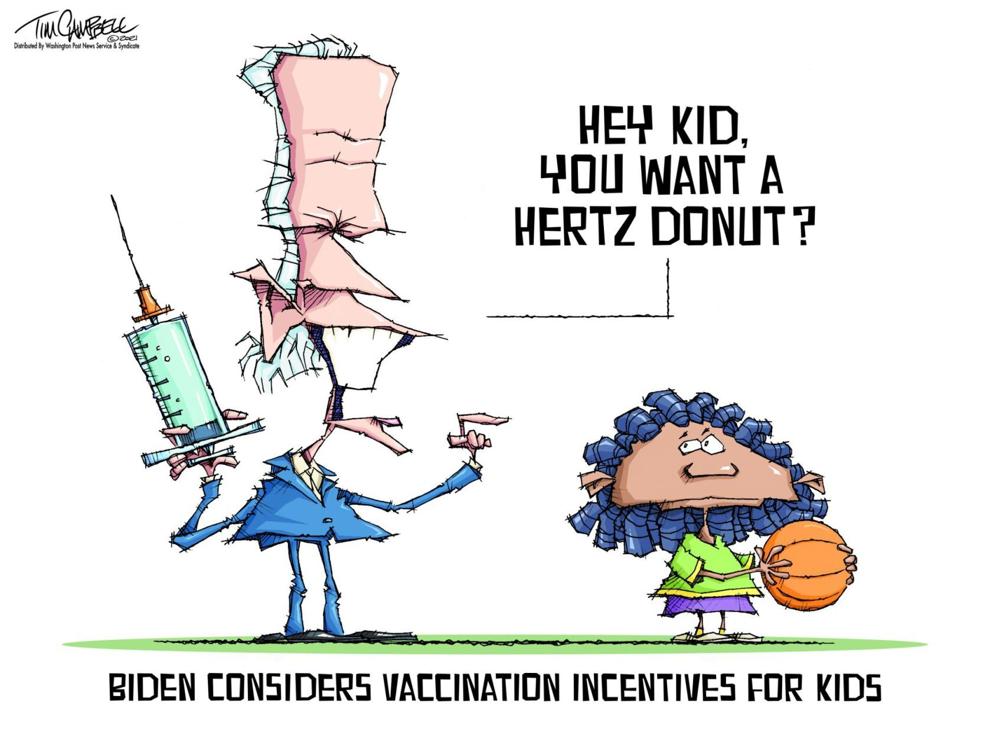 Catch up on Napa County's top news stories
Get unlimited digital access to the Napa Valley Register for just $1 for your first 6 months! Enjoy every article without restrictions and find tons of subscriber-only perks, such as access to our daily eEdition. Click here for details!