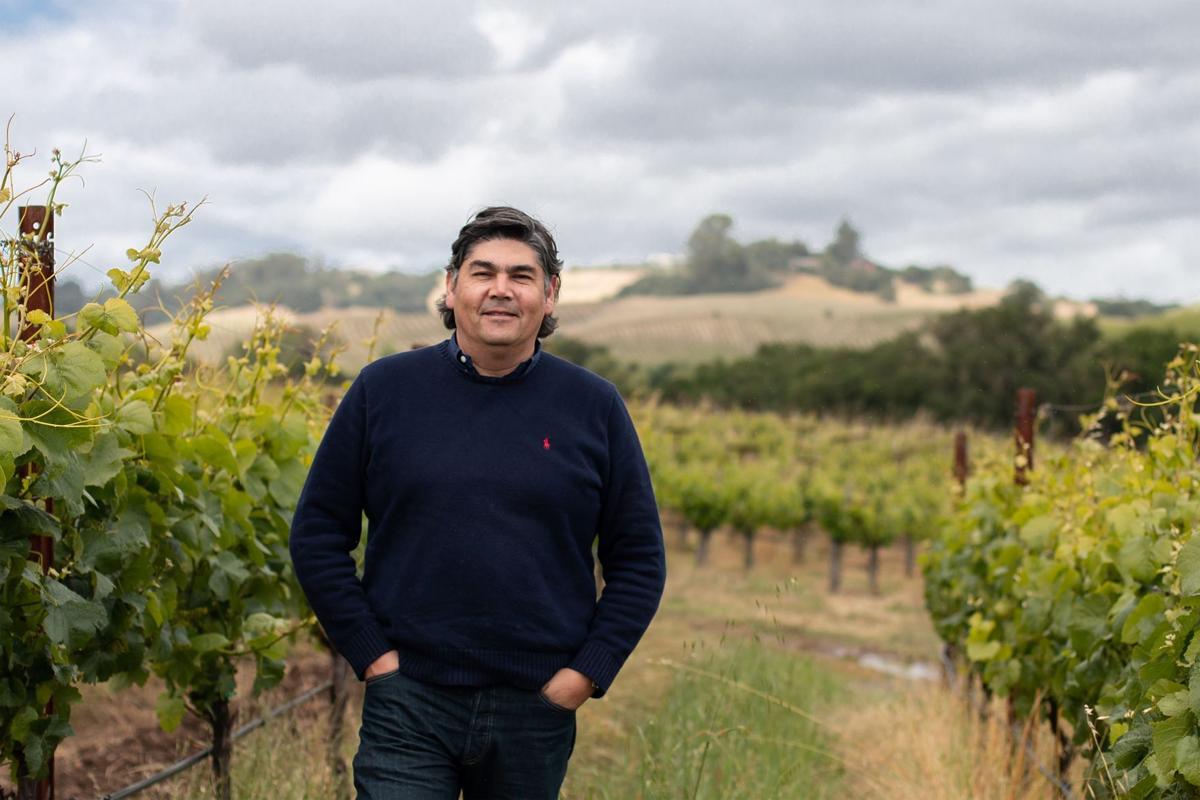 "The name "Mira" brings together the Latin root for miracle and the Greek for destiny," said Gustavo Gonzalez, winemaker for Mira winery in Yountville. "It's the two coming together. I think about destiny a lot; it's what's meant to be in relationships as well as our wines."
It is also somewhat of a miracle that the co-founders had their chance meeting. In 2005, Gonzalez visited Washington DC and ran into entrepreneur Jim "Bear" Dyke, Jr. at a bar. Their chat turned into a hours-long conversation about wine and their mutual fascination with excellence and the Golden Ratio. Their eventual friendship turned to thoughts of starting a winery.
Support local news coverage and the people who report it by subscribing to the Napa Valley Register. Special offer: $1 for your first 6 months!
Mira (www.miranapa.com) is dedicated to handling the winemaking process in the most natural and gentle way possible, from harvest through fermentation. The founders used the Golden Ratio in everything from the wines to the buildings. This is the mathematical ratio that, when referred to in art, nature or architecture, balances compositions so that they are pleasurable to observe. It is also the principle by which Gonzalez crafts their single vineyard, small production wines.
Destiny also plays a role in Gonzalez's background leading up to becoming a winemaker.
"I majored in chemistry at UC Berkeley," said Gonzalez, who then became fascinated with wine and how to make it. "When I attended UC Davis, it was viticulture and economics. That knowledge came together as a winemaker."
Chemistry experience helped when Gonzalez started working at Mondavi as a harvest lab sampler in 1995 testing samples and measuring sugar and temperature.
Overseeing vineyards took him to Italy, France, Argentina, Brazil, and throughout California. He learned about regional differences in philosophies as well as techniques. In his 17 years at Mondavi, he became Head Red Winemaker, establishing Robert Mondavi Winery Reserve Cabernet Sauvignon as one of the top Napa Valley Cabernets.
While working at Mondavi, he decided to try his hand at making his own wines, as a "side project."
Mira's first wine was made from Hyde Vineyard's Carneros AVA grapes. This set the bar for their sustainable vineyard, 100% Napa Valley wine made in the most natural way possible.
"I took a call one day from Steve Schweizer of Schweizer Vineyard in the Stag's Leap District. He had extra (Cabernet Sauvignon) fruit. Since Mondavi didn't need it, I asked if he'd be willing to sell it to me. Steve agreed."
Gonzalez said that Schweizer was also amenable to using the over 100-year-old Schweizer Vineyard name on the label. It's the first time the family allowed its name to be permitted on a label.
Today, Mira concentrates on grapes from the Hyde and Schweizer Vineyards. The grape growers share Gonzalez's feelings for the timing of harvest and the consistency of quality.
"We think along the same lines and use grapes from the same blocks of land year after year," explained Gonzalez.
By 2016, the Dyke family had purchased 16 acres in Yountville that was first planted in 1885. There, they eventually built the winery, using the Golden Ratio proportions in building, landscape design and even the size of barrels and tanks.
"I had a long relationship with the Taransaud people and had purchased their French oak barrels for Bordeaux varietals. When I was in France at their cooperage, I saw the most beautiful wooden egg-shaped fermenter without hoops and knew we had to get one for the winery. Called the Ovum, they said they only made two of them a year. I got on the waiting list, which was good because they're pretty expensive and we weren't quite ready yet."
He said when the current, hoopless, model came, they knew they had something special.
"We have the only one in the Americas."
The Ovum allows the fermentation to mix naturally in the egg shape, reducing winemaker intervention. Initially explored using concrete eggs, this is the first time it has been successfully transformed into oak. Its hoop-free tightening system, designed by Taransaud, and its simple, uncluttered design convey the pleasing proportions of the Golden Ratio.
Mira Winery is permitted for 12,000 cases but made only half that number in 2019.
"We want to make exceptional wines, not large volume. Last year, due to smoke, we made nothing. This year is looking very good. Our first harvest was 10 days before Labor Day and merlot is next."
"What I'm proudest of is getting our own brand and the respect of the professionals with whom I work. That a vineyard would lend its name to the wine on which I work is gratifying."
When asked about misconceptions surrounding winemaking, Gonzalez said, "There's not a lot of understanding of how involved the job is. Many people think it's just tasting wine all day and pairing it with meals. There are so many details and minutia, from picking the right cooperage to deciding on the best barrels, of what the impact of the wine will be to staying up until 11 o'clock cleaning out the press."
"To get up another level involves details, thinking and intuition. But we don't dwell on the hard work."
"Looking forward, we'd like to bring more recognition to the Yountville AVA. We want Mira to be the flag bearer of the Yountville AVA ."
If their experience with miracles and destiny are any indication, it won't be long.