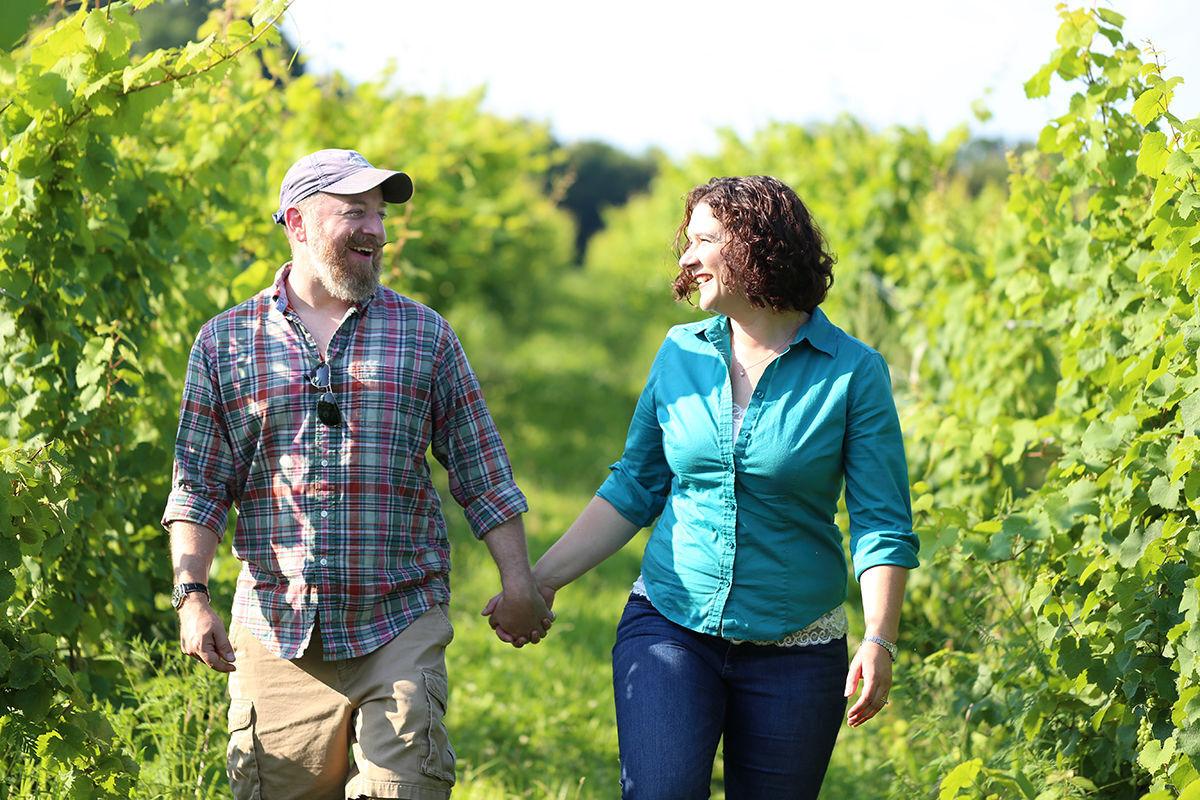 Since her first harvest in Pennsylvania in 2003 until today, Nova Cadamatre, MW, has worked as a winemaker for two of the world's major wine brands at various wineries in California and New York, founded a family winery with her husband, Brian, in the Finger Lakes, and is set to launch a Finger Lakes project with Naked Wines, the company's first foray into New York wines.
During these 18 years, she also became the first U.S. woman winemaker to earn the Master of Wine qualification, got married and started a family.
Cadamatre, originally from Greer, South Carolina, was initially drawn to viticulture and winemaking at the behest of Brian when they were dating. "Girl meets boy," she said. "Boy decides to go to college in New York, so girl decides to look at that option as well. Boy says 'We should start a vineyard. My family in Italy did it so it can't be that hard.' Girl says she'll look into it. Girl looks into it and falls in love with grapevines."
Changing her major from horticulture to viticulture, Cadamatre moved "full steam" ahead, earning her bachelor of science degree in viticulture from Cornell University in 2006. (She and Brian married a year prior, in 2005.) After her graduation, they relocated to California, and in 2009, Brian entered the wine industry, too. "Finally, since it was all his idea anyway," said Cadamatre.
Her desire to earn the Master of Wine qualification was immediate when she discovered it. "I remember when I found the MW online and saying, 'I want to do that!' A colleague said, 'No one really does that,' but I did! I decided to do it because it felt like I was always shut down when I wanted to speak or had an idea. I thought if I could get the MW then people would put more weight behind what I was saying."
She earned the Wine & Spirit Education Trust Level 3 in 2007 and Level 4 Diploma in 2010.
It took her eight years of studying every spare moment to earn the Master of Wine in 2017. "I would bring exam questions with me on trips. While I was waiting for anything, I would pull a question out of my purse and write a quick essay plan. When I got pregnant in 2012, I just kept going. It becomes part of your life. That's the only way to really be successful at it."
Cadamatre's winemaking career began in 2003-2005 while still a student at Cornell – that first harvest in Pennsylvania in 2003, then a part-time job at Thirsty Owl in the Finger Lakes in 2004, and a part-time internship at Constellation Brands in the finance group in 2005. She continued with Constellation Brands in California after her graduation in 2006.
In 2009, she and Brian moved to Napa, where Cadamatre gained some of her most poignant and valuable winemaking experience. "I worked for Treasury Wine Estates under Ed Killian at Souverain. While there, I was able to work with so many amazing winemakers: Margo Van Staavern at Chateau St. Jean, Laurie Hook and consultant Scott McLeod at Beringer, Christophe Paubert at Stag's Leap, and John Priest at Etude. You couldn't have designed a better immersion into luxury winemaking than that team."
In 2013, Cadamatre returned to Constellation Brands as the red winemaker at Robert Mondavi Winery in Oakville, and a year later, Wine Enthusiast named her one of their "Top 40 under 40."
In 2015, Constellation asked Cadamatre to return to the Finger Lakes to work with one of their brands. While there, she and Brian finally founded their own family winery, Trestle Thirty One. In 2018, they returned to Napa, where Cadamatre is the director of winemaking at Robert Mondavi.
With roots both in Napa and the Finger Lakes, they are effectively bi-coastal, and Cadamatre, a traveling winemaker. "Before the pandemic, I spent a ton of time on planes. It was unusual for me to go a month without a trip. While we don't have a place to live back in NY yet, I'm starting to feel bi-coastal."
Trestle Thirty One is her largest winemaking project. "It's so amazing and gratifying to run my own company even though its small. I have complete artistic control and can take big risks with the wine style. In addition to my husband, we have two close friends and many others in the New York winery community that have pitched in. Without them, Trestle Thirty One would not be the successful growing brand that it is today." Despite the pandemic, Cadamatre has been able to continue her winemaking by having samples sent to her in California.
There is also her forthcoming Finger Lakes project with Naked Wines, Snowshell Vineyards. "It is such an honor to be the first wine from New York on the platform. I feel like I'm representing the region as a whole and I take that responsibility very seriously. I want people who try that wine to realize that there are exciting wines coming from New York State."
When she is not making wine, Cadamatre writes and teaches. She is writing a yearlong blog series for the Wine Scholars Guild that began in January 2021. She recently published her first article for GuildSomm. She also teaches Wine & Spirit Education Trust classes for the Napa Valley Wine Academy and coursework for the Institute of Masters of Wine to assist students in earning the designation.
If that were not enough, there is her day-to-day, which has been quite the balancing act this past year during the pandemic. Instead of taking things one day at a time, Cadamatre said she takes them one hour at a time.
She and Brian divide their workday parental responsibilities by comparing their calendars. Cadamatre's day begins early. "I usually get up at 6 a.m. and check emails. I'll schedule East Coast calls at this time if needed for Trestle Thirty One. By 6:45 a.m., I've gotten the kids up and am working on getting myself and everyone else ready for the day. I drop my youngest off at daycare at 8 a.m. and then am off to my full-time job either at my office at the winery or from home depending on what is going on. My oldest has been Zoom schooling during the pandemic. Luckily, Brian has been able to work from home full time to manage that."
Regardless of when and where Cadamatre is working, family always comes first. They always have dinner together and have a "no phones at the table" rule. "Brian usually cooks these days since he is already at home, but I plan the meals and make sure we have enough groceries to get through the week. After dinner, we get the kids ready for bed and then I go back to emails and any other tasks that need to be done for our company. I was blending at 10 p.m. in our kitchen a few weeks back."
During her career, Cadamatre has discovered that she enjoys making many different wines, but she specializes in Bordeaux, Burgundy, and Germanic varieties. One of her favorite Napa vineyards is To Kalon.
"I have to pinch myself every harvest. That vineyard just gives you so much to work with and has a strong personality so it's fun to capture it in wine. The Fumé Blancs are particularly special since we are the only winery who makes them."
Zugibe Vineyard, from which Trestle Thirty One sources its Riesling, is one of her favorites in the Finger Lakes. "It has a higher pH for Riesling than you would normally see from the area as well as very structured tannic skins. This lends itself to creating the textured dry style that we are known for."
Cadamatre's winemaking philosophy? "Don't intervene unless intervening will make better wine than not intervening. The goal is to make the best wine from the fruit you have been given from a single vintage."
As to her favorite wine to drink? "I don't have a specific favorite although I will never turn down Champagne." Her favorite wine and food pairing is Champagne and a great cheese board with charcuterie and olives. Some of her favorite cheeses include Humboldt Fog, Brillat-Savarin, and Rum Runner. "If we are celebrating something, we might grab some caviar and crème fraîche as well. That and some good friends are really all you need."
A tidbit about Cadamatre that no one knows – until now – is that when she began college, she worked in a flower shop before changing her major to viticulture. Her original plan was to open her own shop.
"Even though I don't do it professionally anymore, I can still put together a beautiful bouquet or corsage if needed and that is still my fallback plan. If this whole winemaking thing doesn't work out, I can always open a flower shop!"
Photos: Barrels of Fun St. Helena, 2021
Barrels of Fun, 2021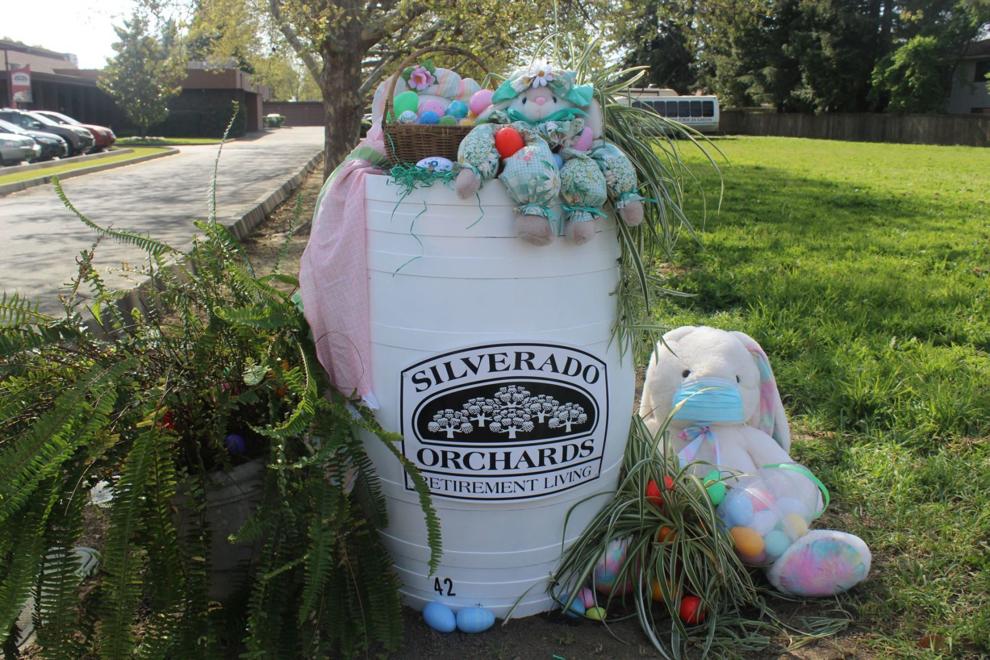 Barrels of Fun, 2021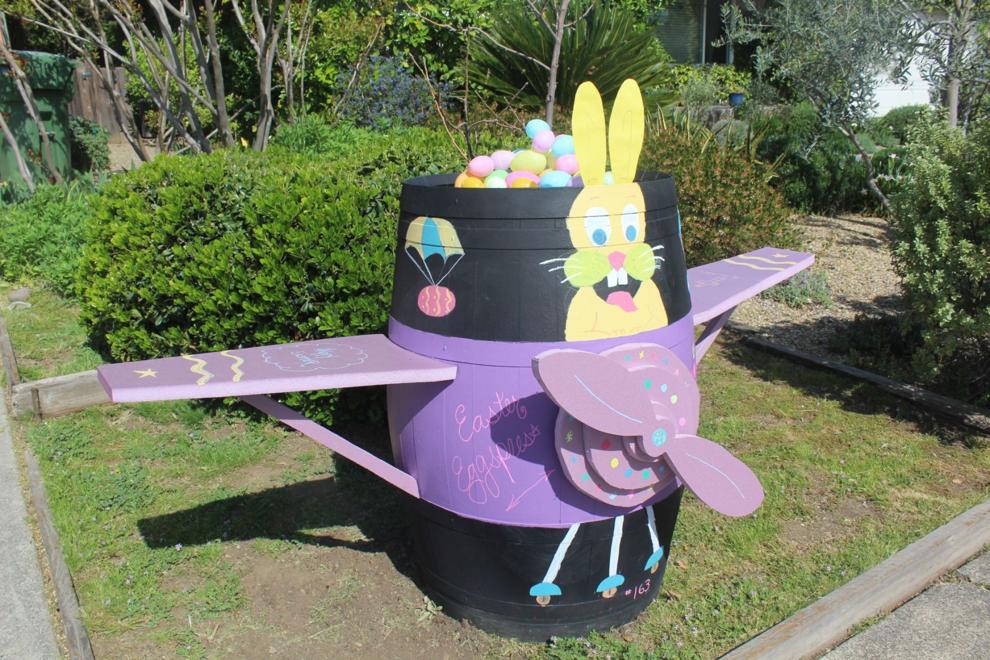 Barrels of Fun, 2021
Barrels of Fun, 2021
Barrels of Fun, 2021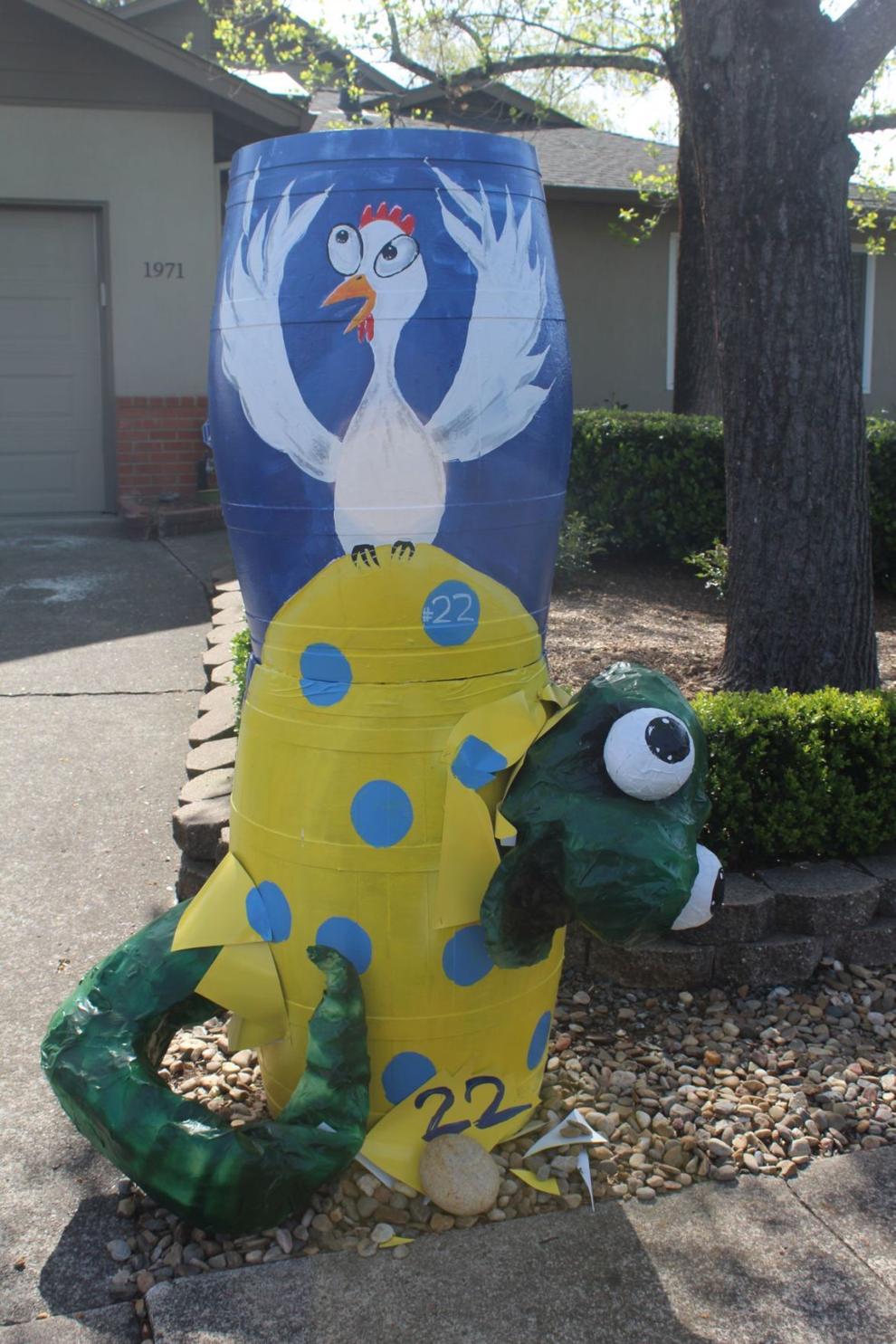 Barrels of Fun, 2021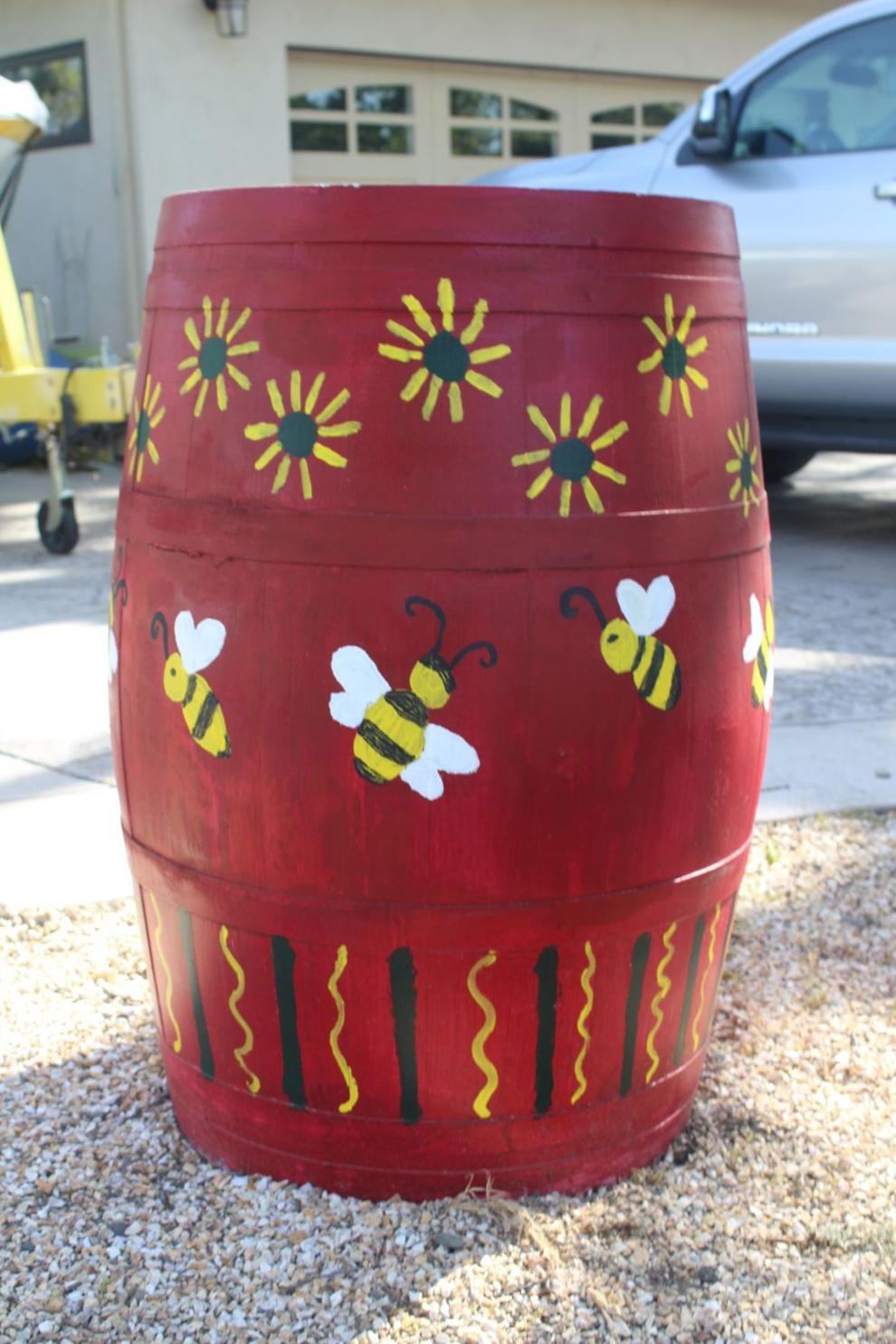 Barrels of Fun, 2021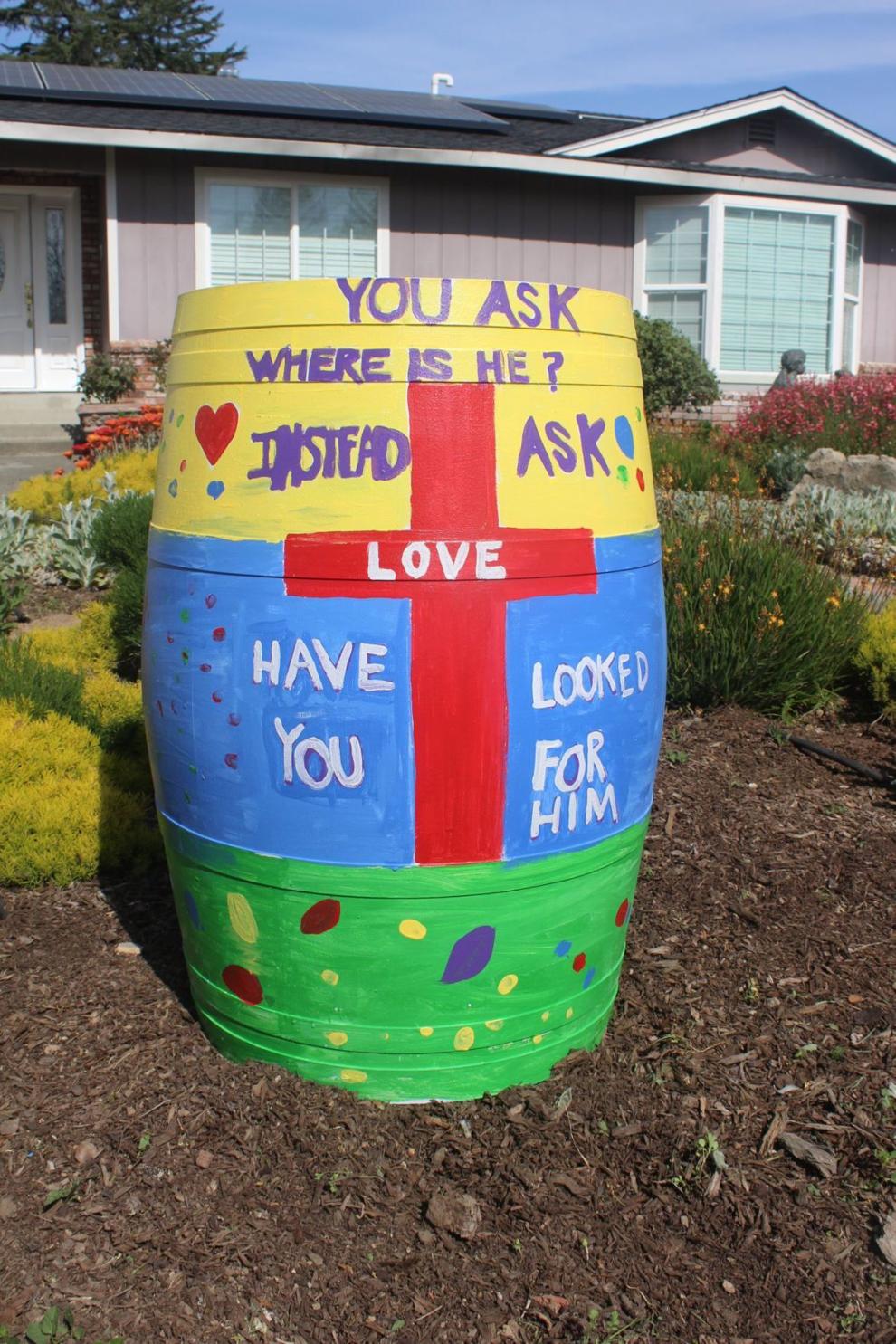 Barrels of Fun, 2021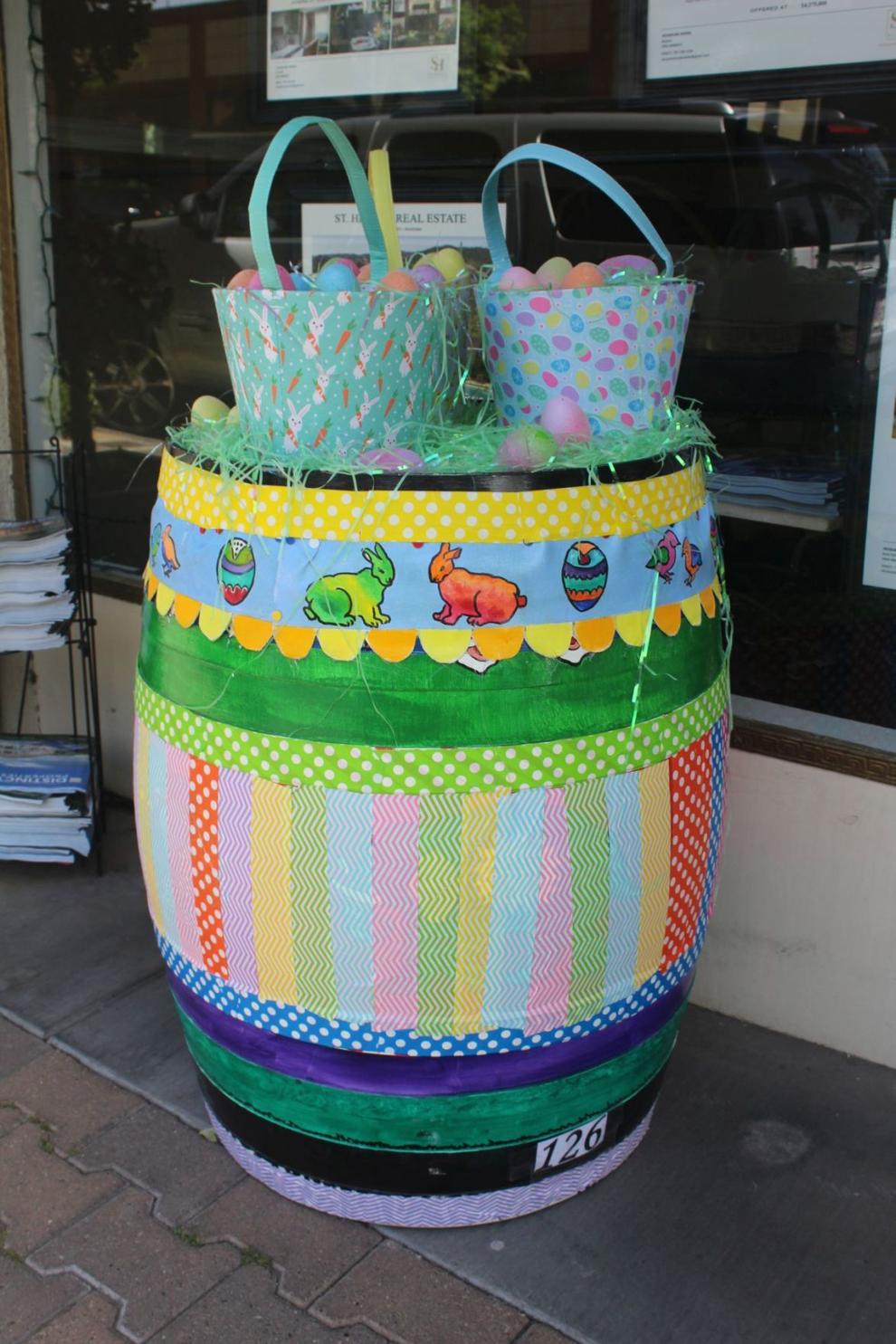 Barrels of Fun, 2021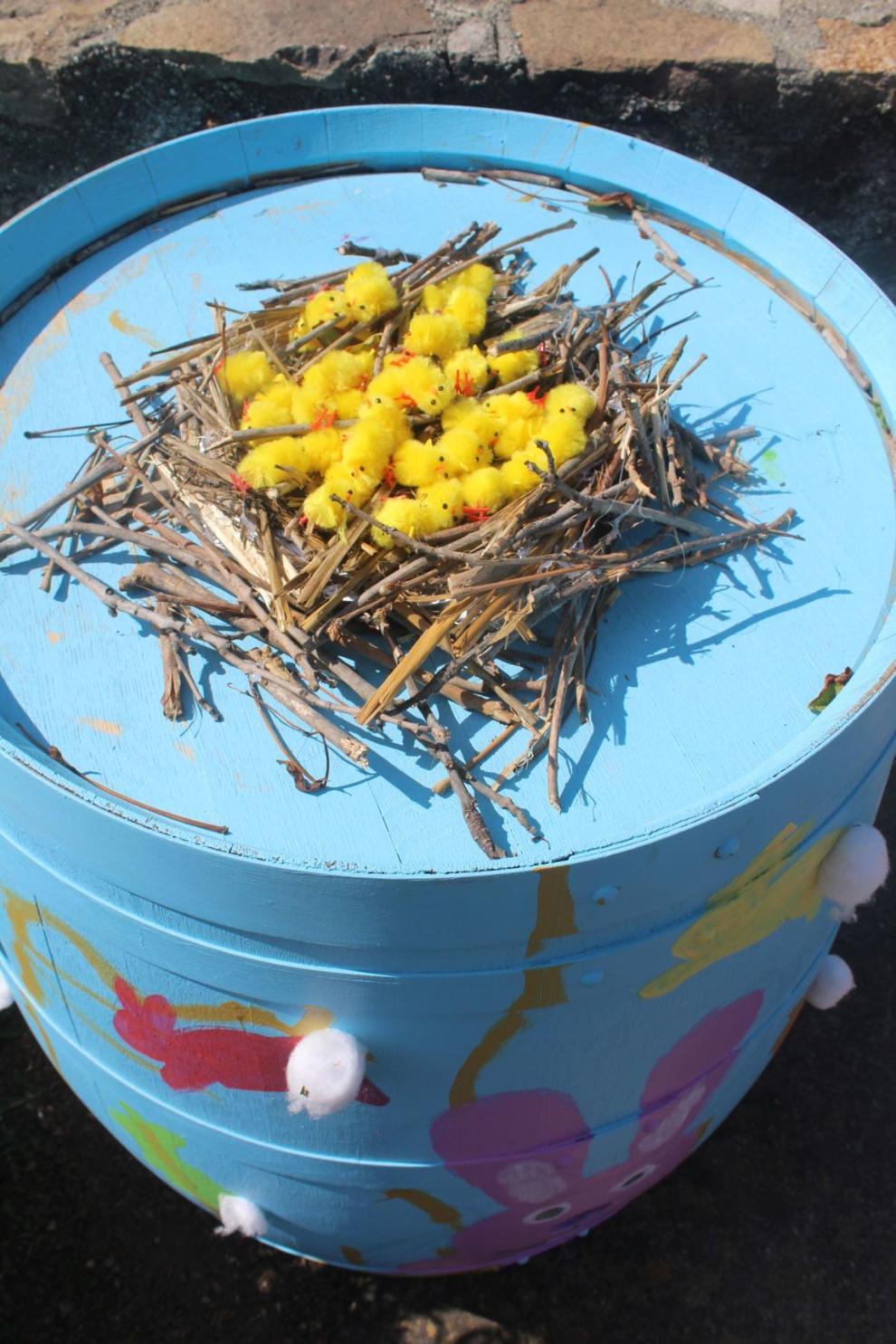 Barrels of Fun, 2021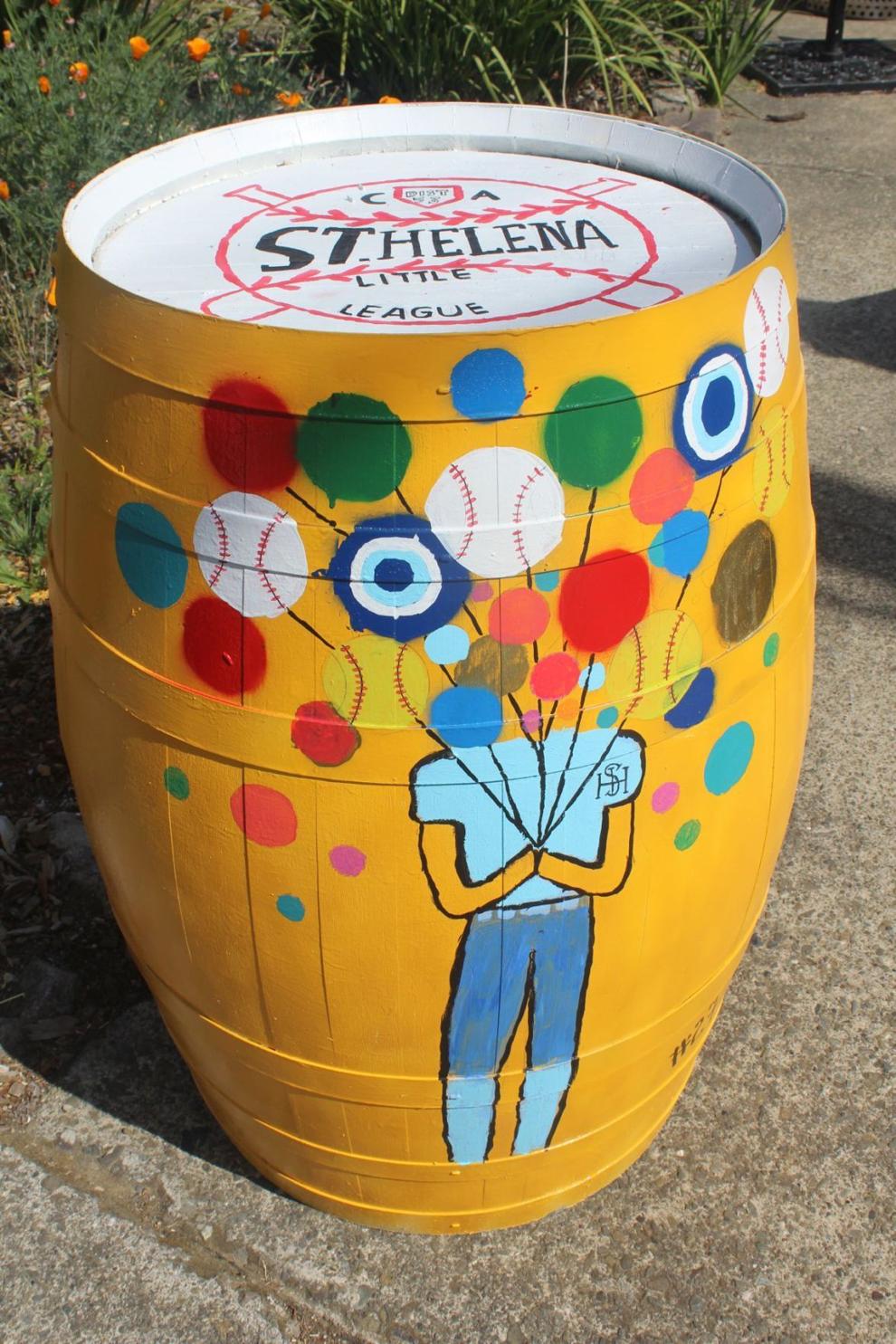 Barrels of Fun, 2021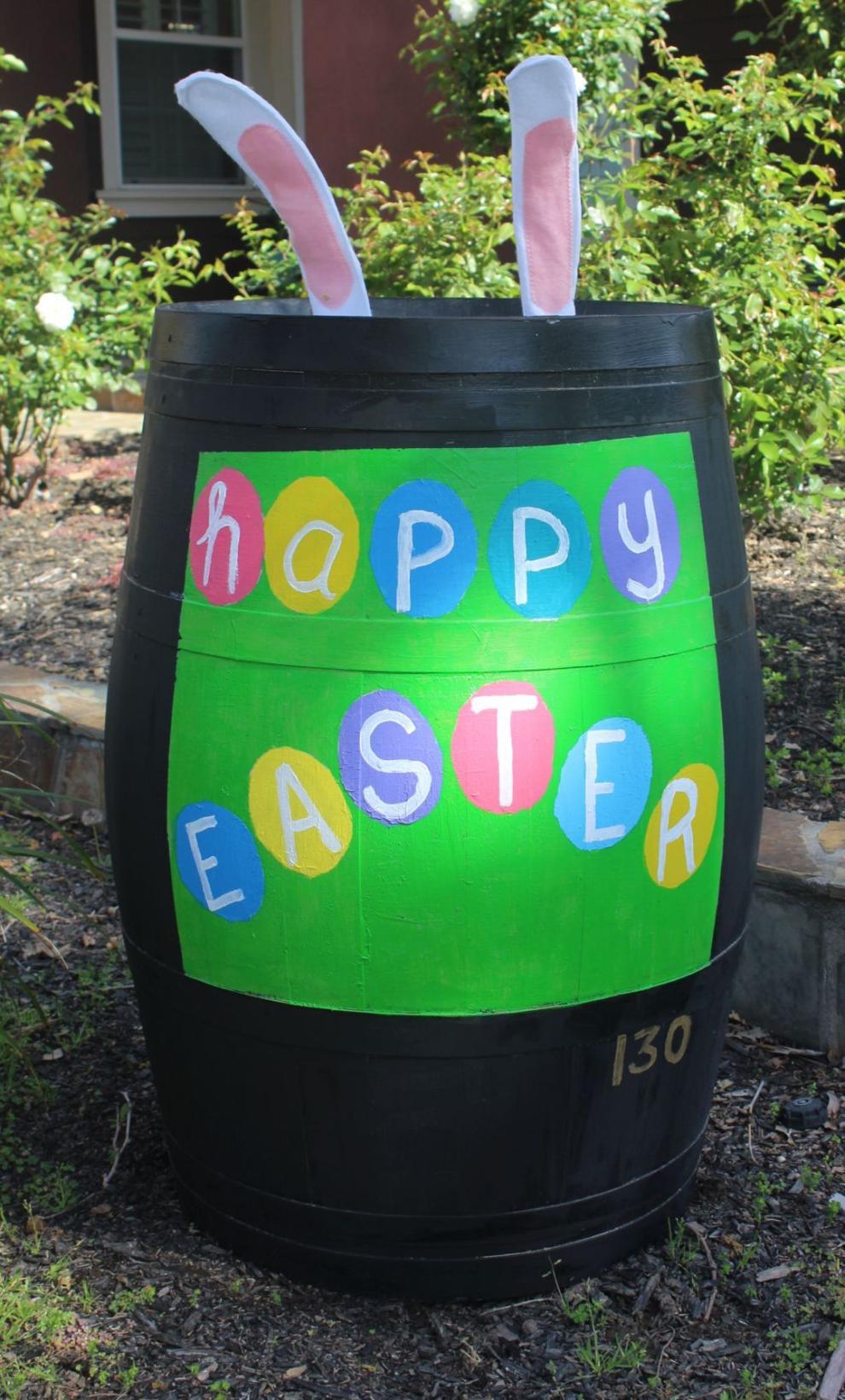 Barrels of Fun, 2021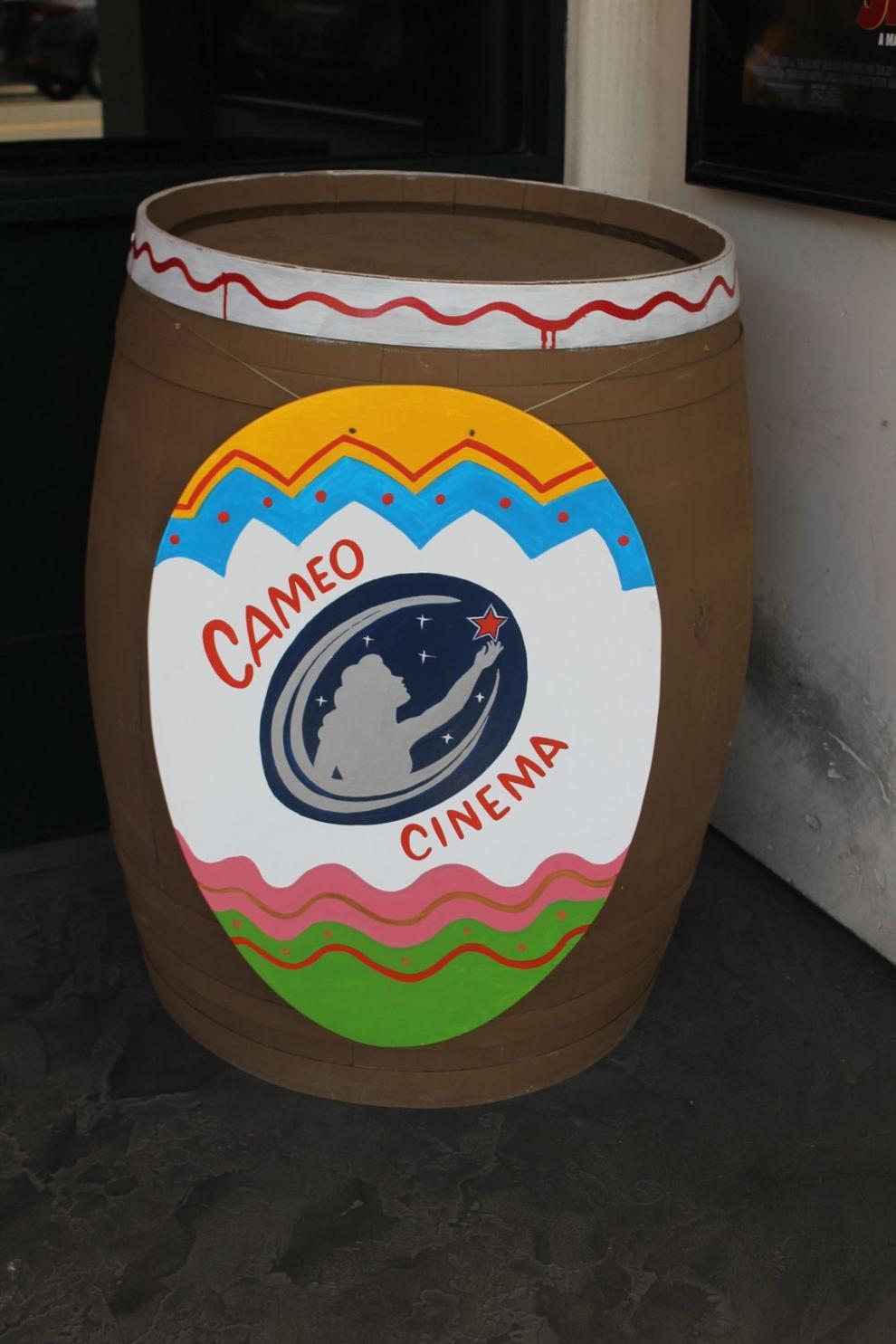 Barrels of Fun, 2021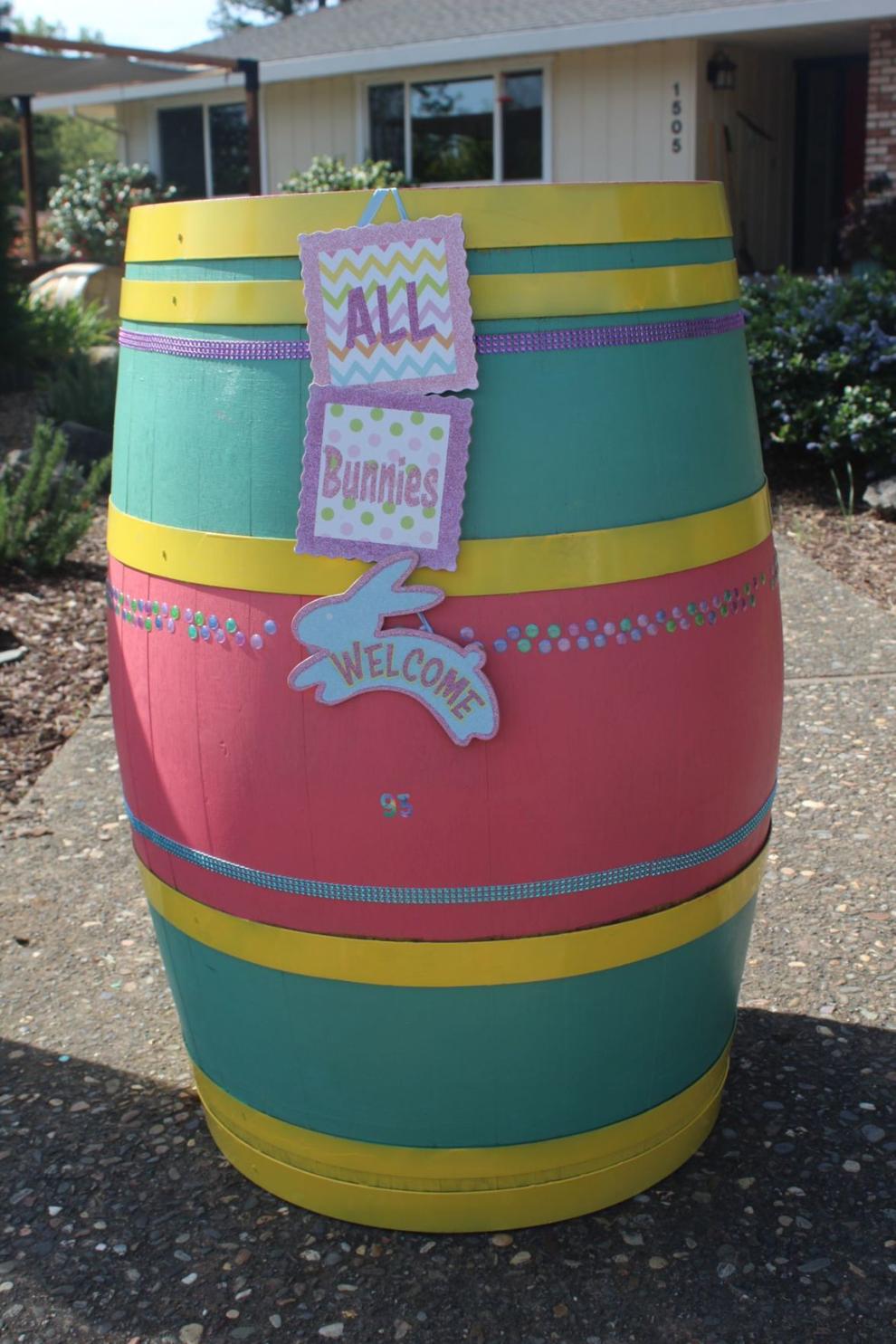 Barrels of Fun, 2021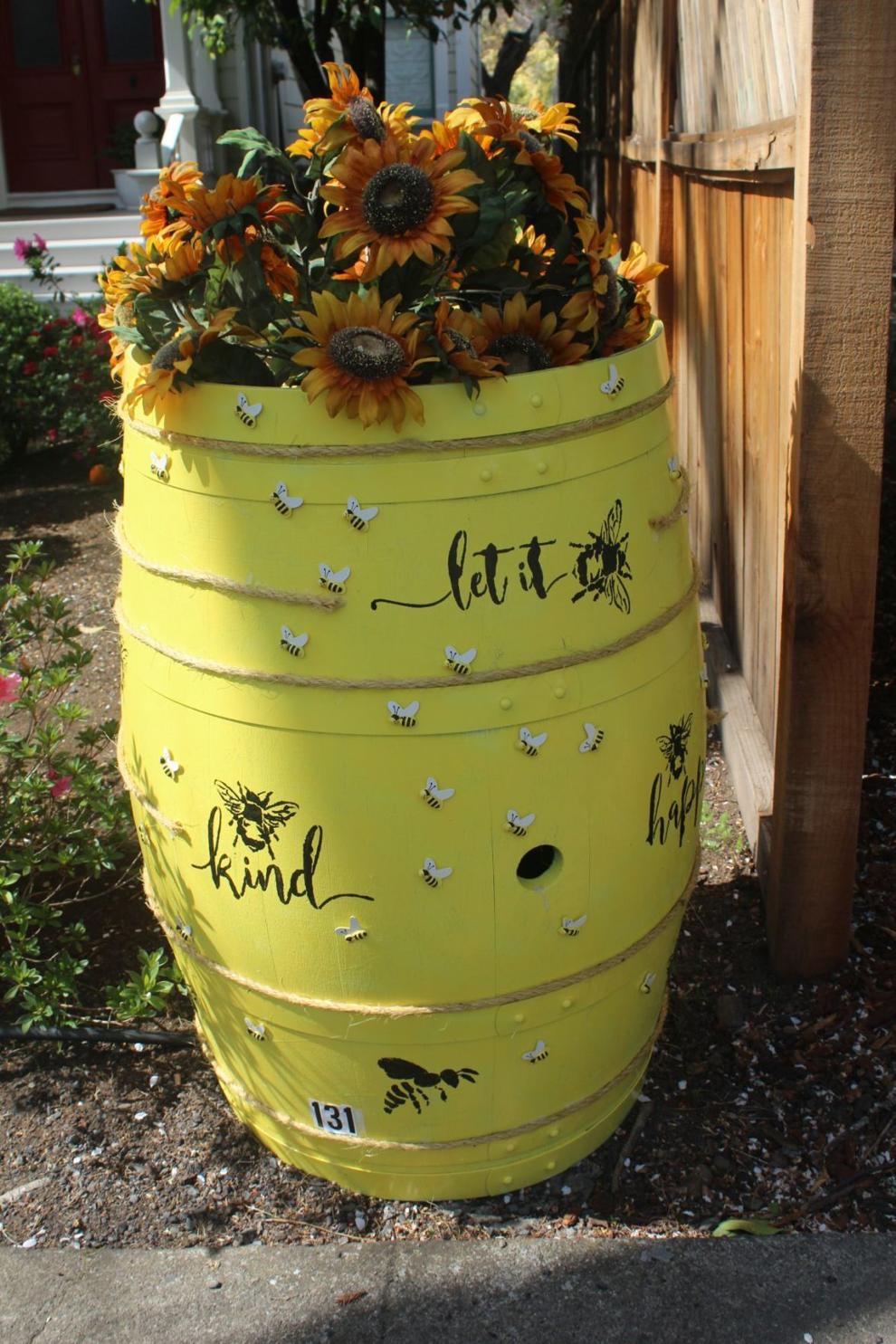 Barrels of Fun, 2021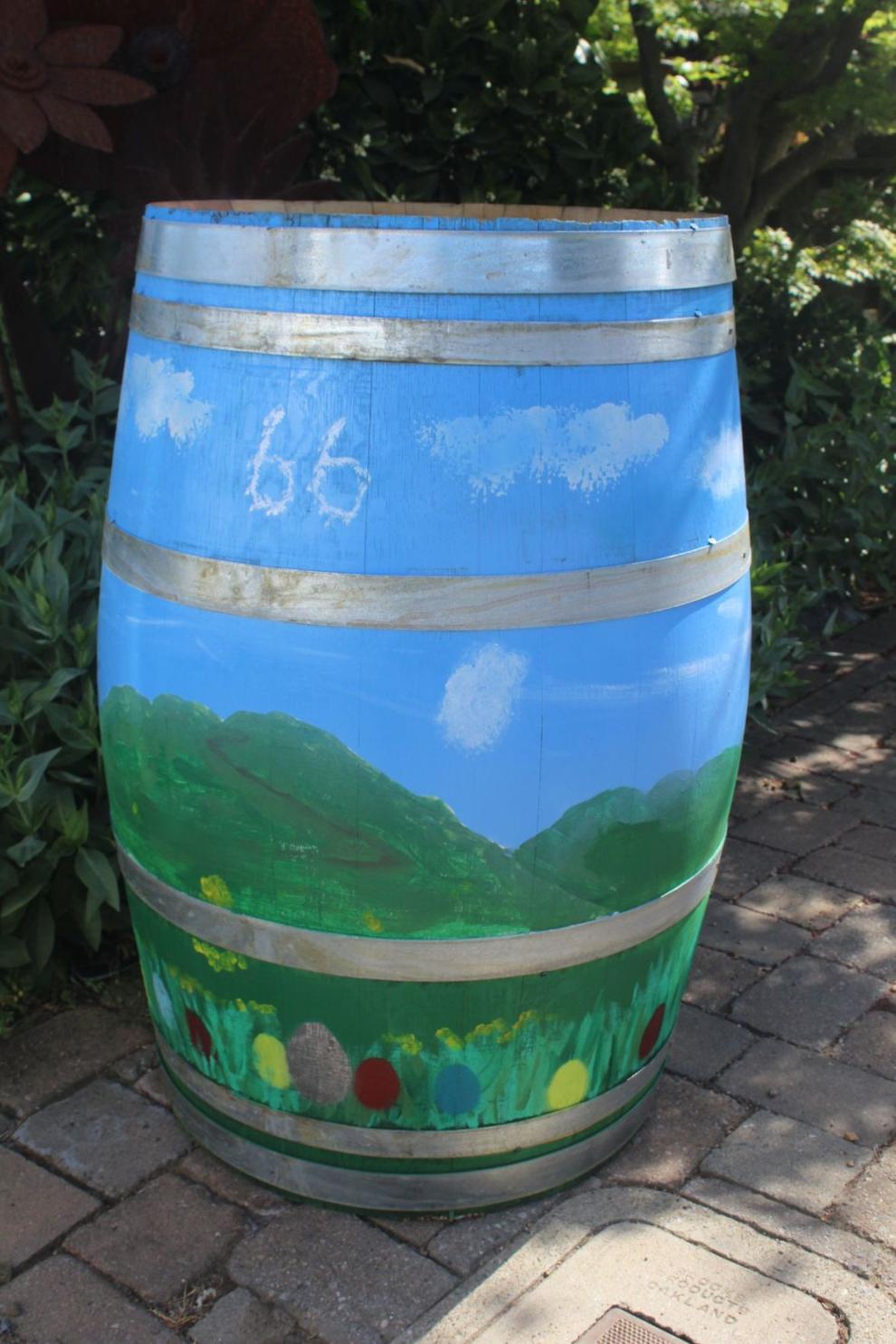 Barrels of Fun, 2021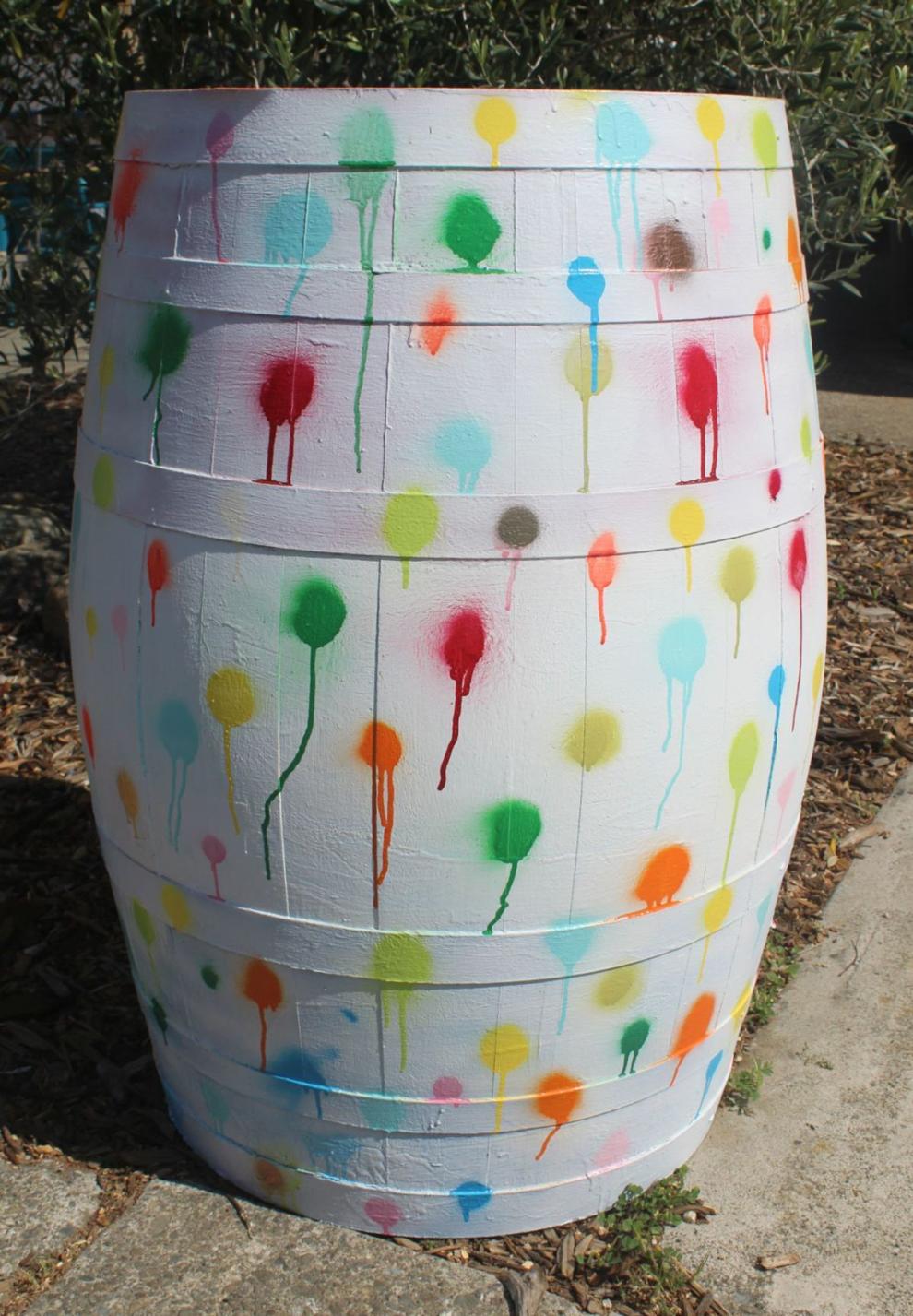 Barrels of Fun, 2021
Barrels of Fun, 2021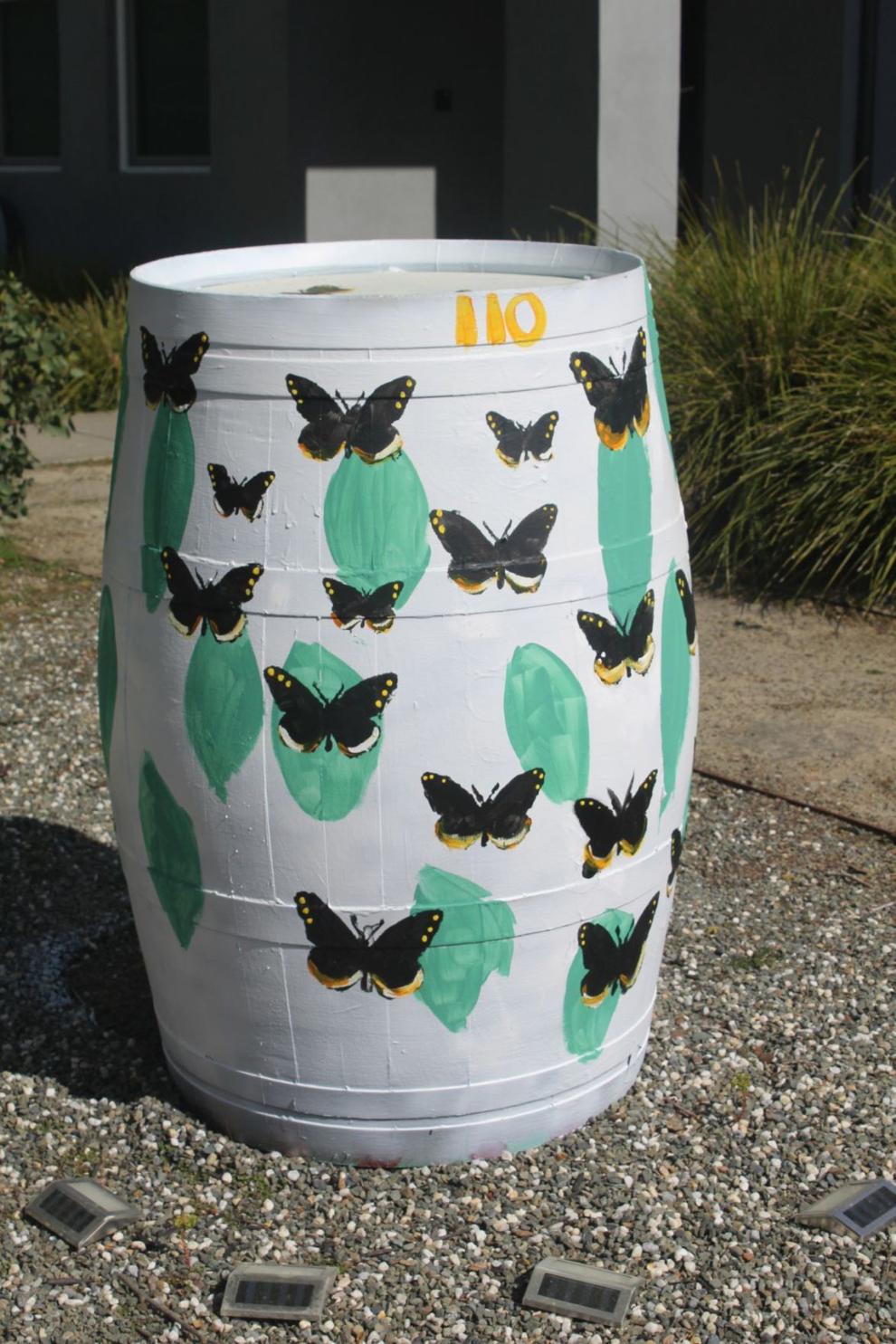 Barrels of Fun, 2021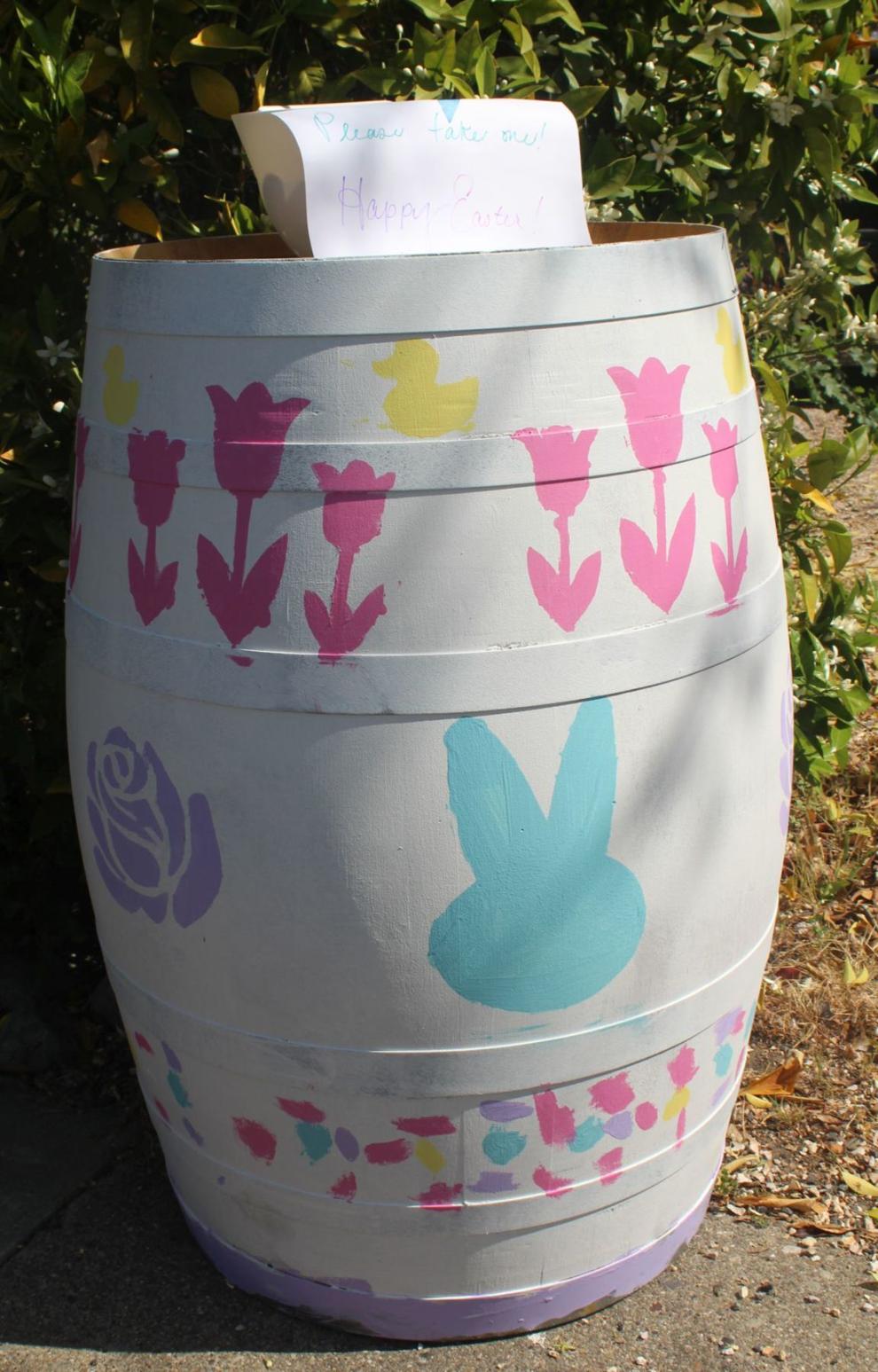 Barrels of Fun, 2021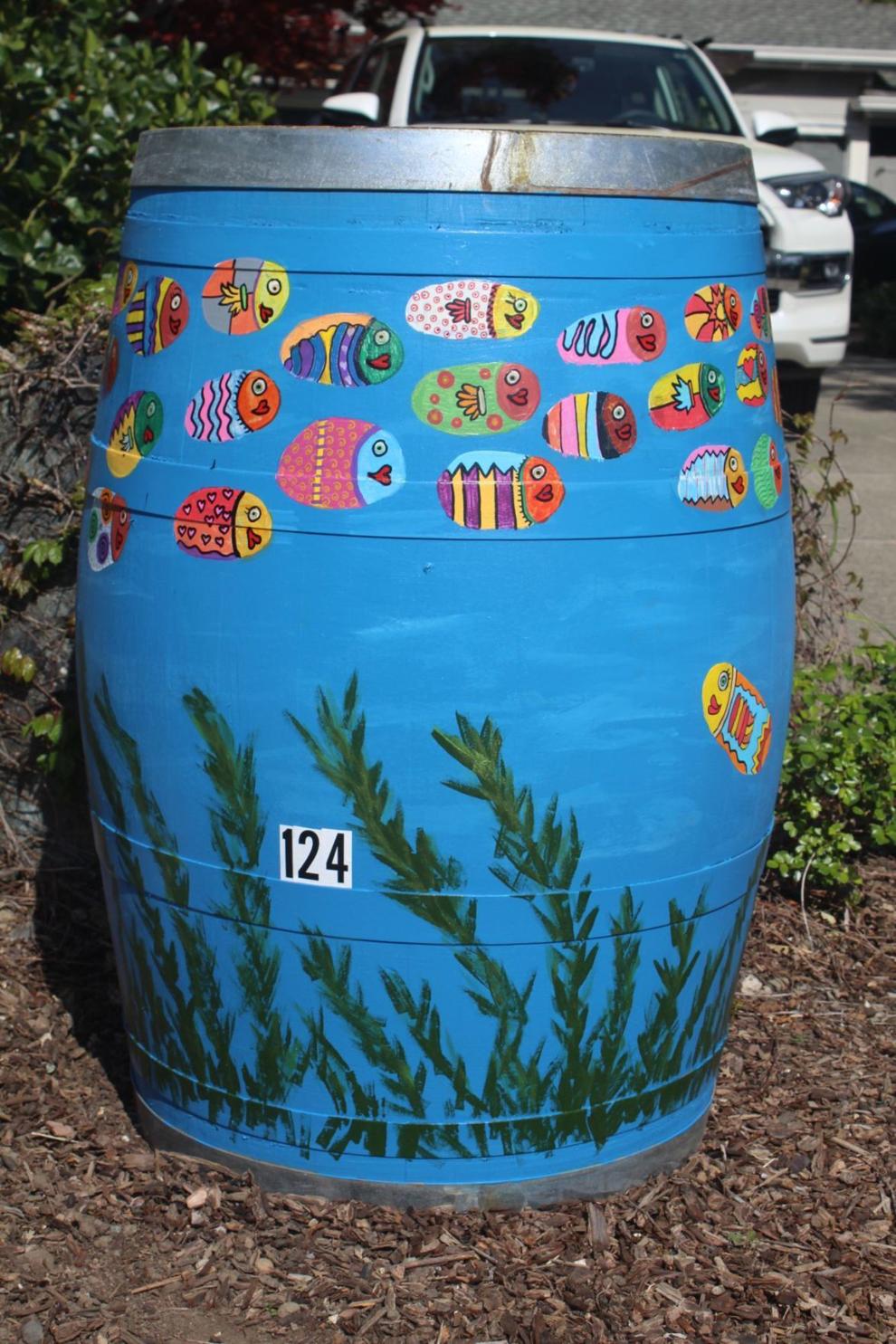 Barrels of Fun, 2021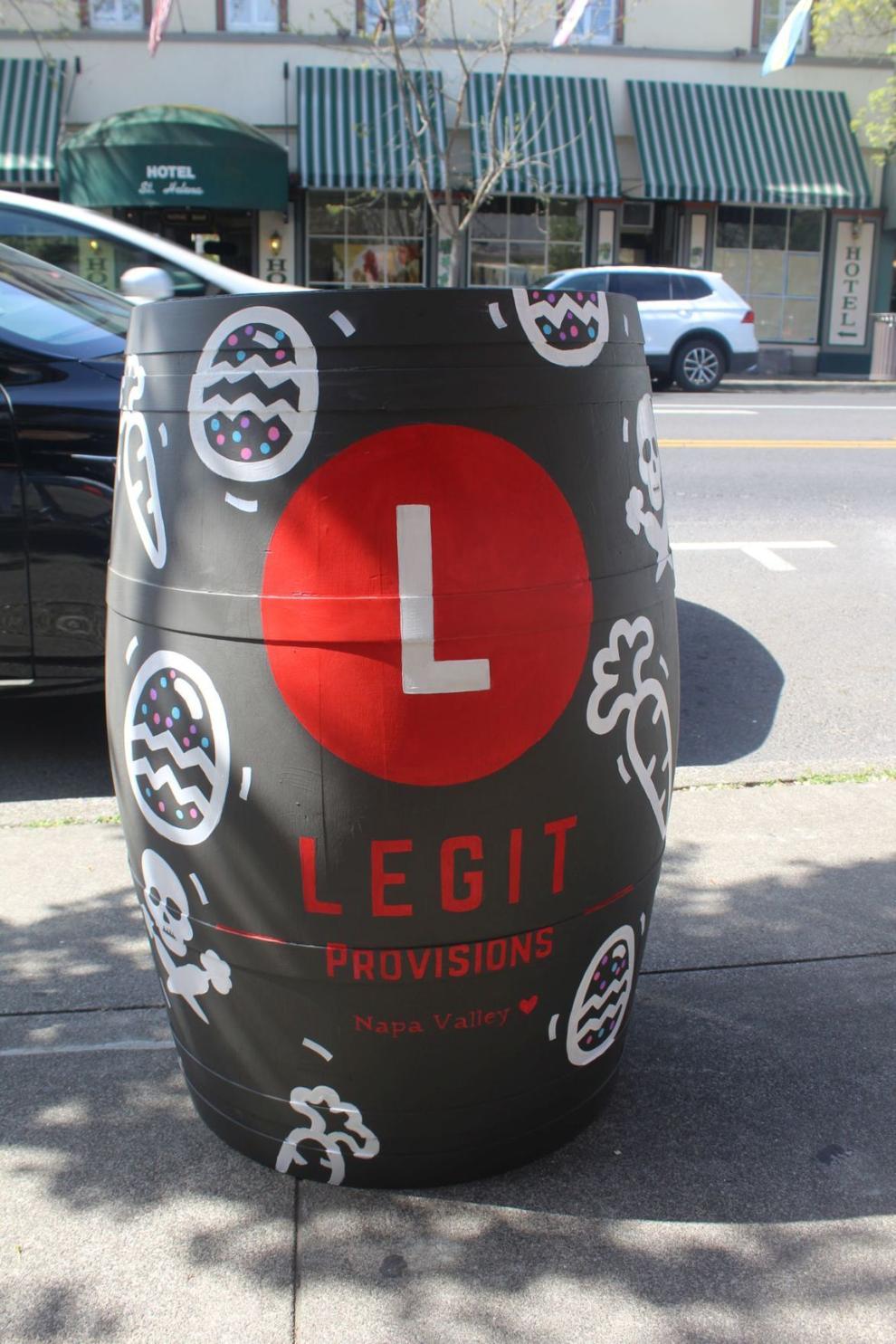 Barrels of Fun, 2021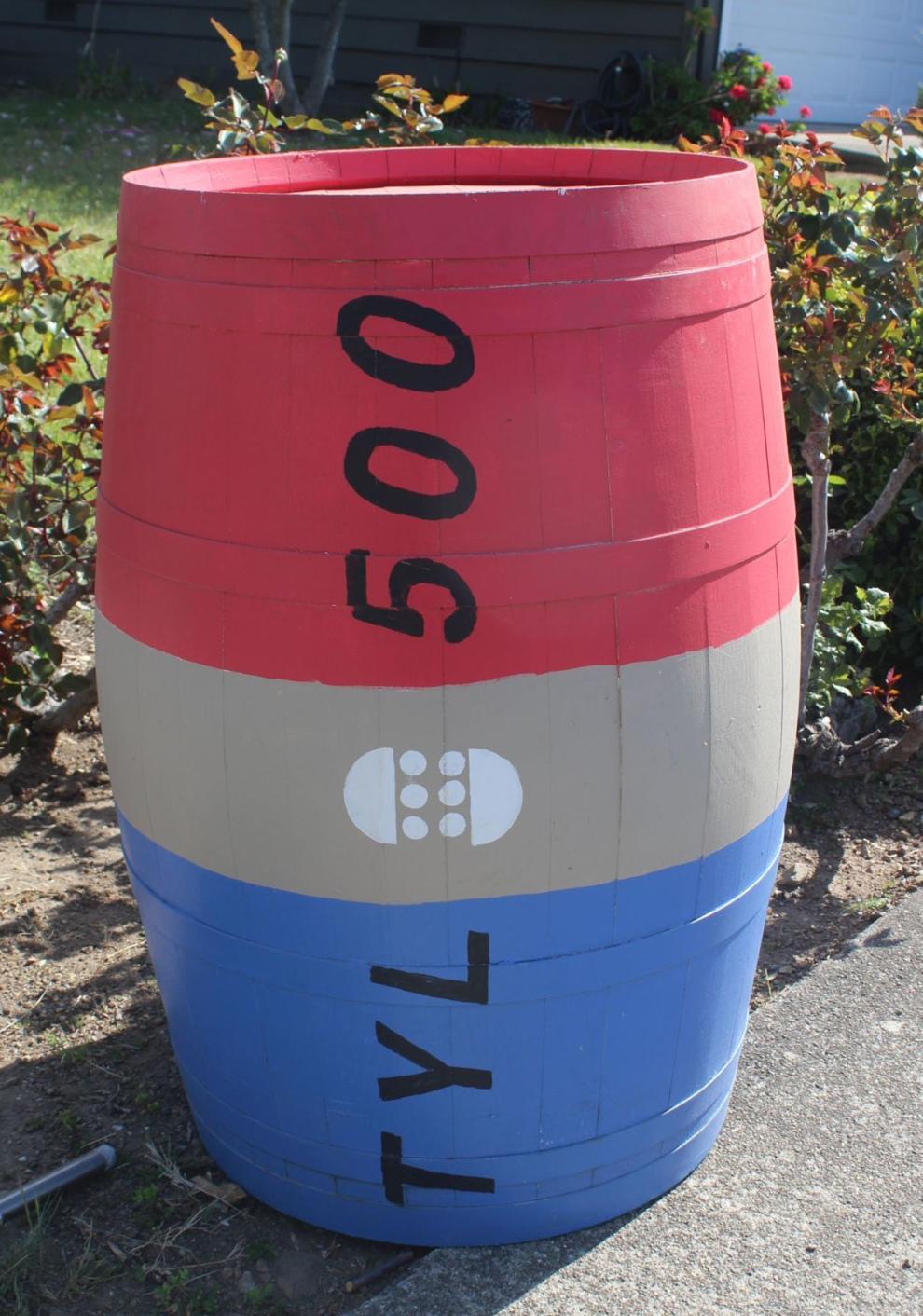 Barrels of Fun, 2021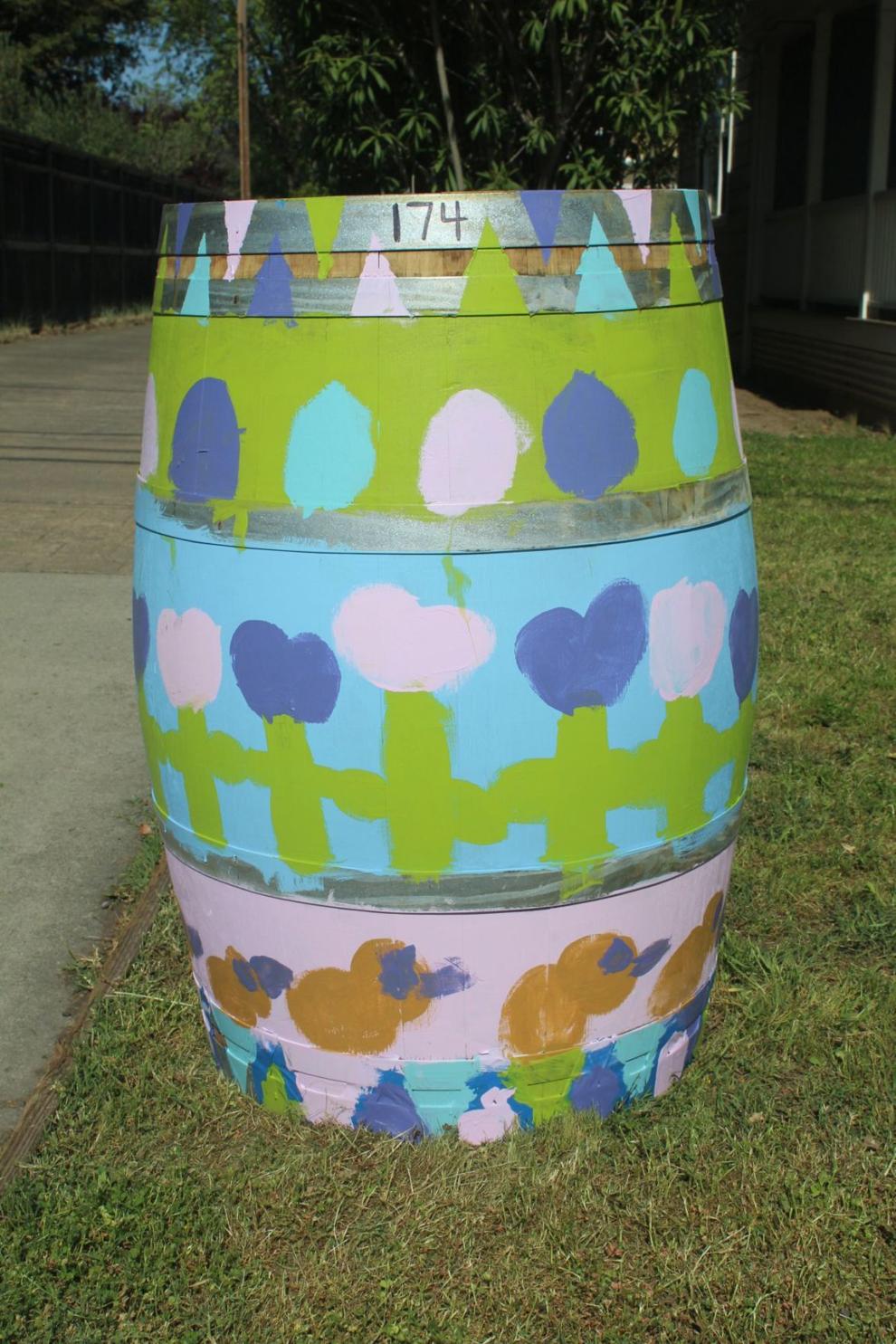 Catch up on Napa County's top news stories