My training as a honey sommelier at the American Honey Tasting Society culminates with eight wine glasses filled with various honeys, lined up from light to dark. My instructor, Carla Marina Marchese, tells me that when we taste honey, we don't do the ceremonial swirl — the wine expert's ritual — before we sniff. Honey sommeliers smear. "Smear it on the sides of the glass like this," she says, using a tiny plastic spoon. Once the honey is smeared, I can stick my nose in the glass to properly evaluate the aroma, then spoon a dollop onto my tongue.
Marchese is leading me through an abbreviated version of her $595, four-day honey sensory certification course. We've already covered the Honey Connoisseur Aroma and Tasting Wheel, the Honey Connoisseur Color Guide and the basics of sensory analysis. The preparatory advice is pretty much the same dogma as for wine: Don't drink coffee. Don't brush your teeth. Don't use hand lotion. Don't wear perfume or cologne.
To illustrate how important the olfactory sense is, Marchese earlier asked me to hold my nose and gave me something granular to put on my tongue. At first, it just felt grainy and sweet. Yet once I unplugged my nose, I experienced a rush of cinnamon flavor. As further practice, we sniffed little vials of typical honey aromas. I was proud of myself for identifying scents of mint, peach and lily. But others stumped me. Nutmeg? Wrong, hazelnut. Tea? No, hay.
Now, we work our way through "single-origin" honeys: a delicate acacia honey from Bulgaria; a savory orange blossom honey from Florida; a pleasantly strange honey from Maine blueberry blossoms. "This is not your clover honey from a teddy bear," Marchese says. "That honey in the teddy bear is just sugar water."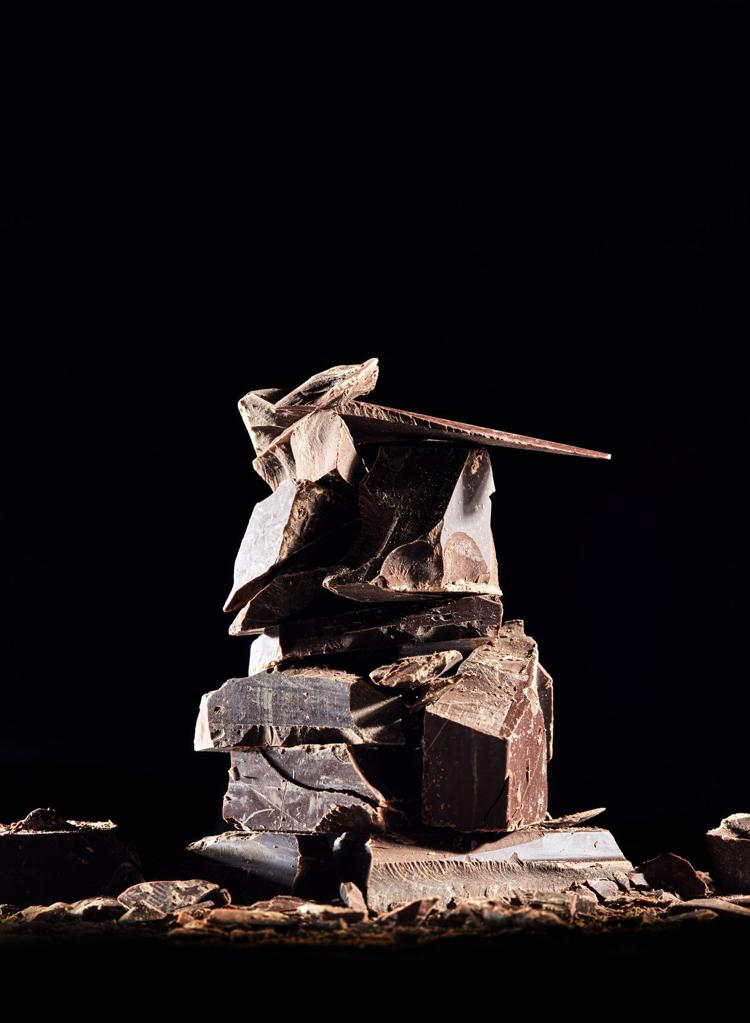 I'm embarrassed to admit it to Marchese, but I'm exactly the type of consumer who keeps a plastic teddy bear in the pantry. The world of honey suddenly seems vast and overwhelming. Yesterday, I didn't give honey a second thought. Today, I need to know everything.
In 2000, Marchese left a career as an illustrator and product designer in New York, moved to Connecticut and took up beekeeping. "This whole world opened up to me," she says. "I started to see honey as a parallel to wine." She began going to honey festivals, particularly in Italy, where honey is a much bigger deal. She also began taking honey courses and eventually moved to the Italian beekeeping institute in Bologna for advanced certification. Four years ago, she became a member of the Italian National Register of Experts in the Sensory Analysis of Honey, the first American to be accepted.
Expert in the sensory analysis of honey? "For lack of a better word, it's a honey sommelier," she explains. "Of course, right now in the U.S. there are no jobs as a honey sommelier." Therefore, she had to create her own.
"People don't understand how complex honey is," she says. "They think honey is just honey. For people who have never done this, it's emotionally and physically draining. We're not used to truly tasting our food and really thinking about it."
Perhaps you are someone who thinks honey is just honey. Or tea is just tea. Or olive oil is just olive oil. Or water is just water. Or a cigar is just a cigar. Or mustard is just mustard. If so, you're likely skeptical of a honey sommelier, a tea sommelier, an olive oil sommelier, a water sommelier, a cigar sommelier or a mustard sommelier. But over the past several years, there's been a creeping wine-ification in every realm of gourmet endeavor.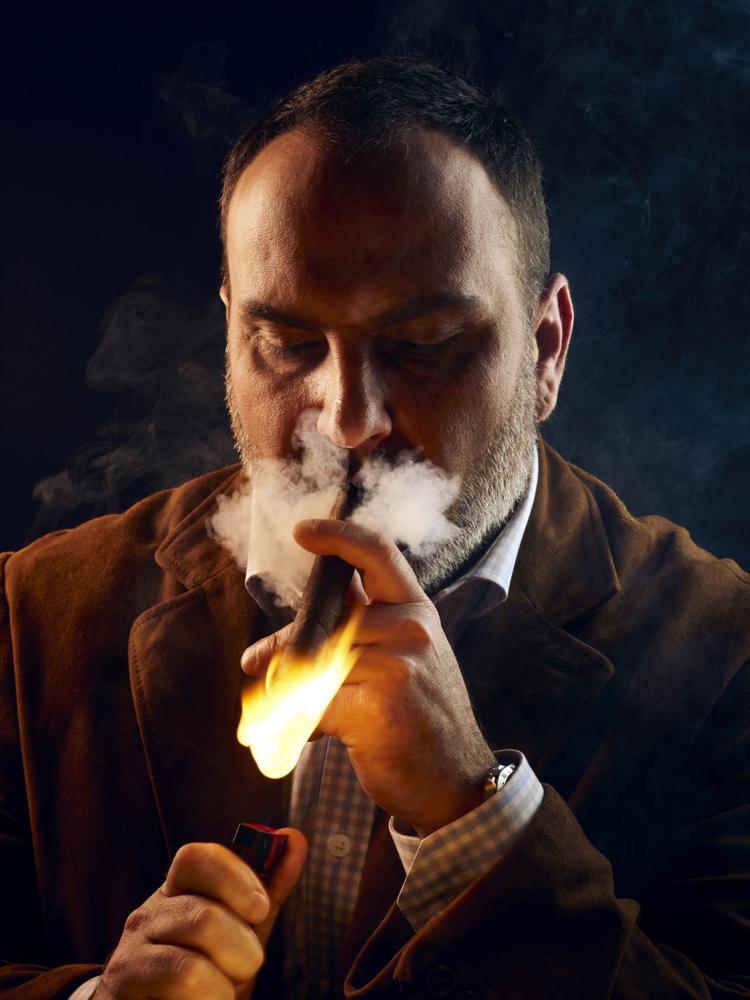 Now, in our era of hyper-credentialism, there's almost no sphere of connoisseurship without a knowledgeable, certified taste expert, someone who's completed serious coursework and passed an exam. A two-day tea sommelier certification course (followed by eight weeks of home study) from the International Tea Masters Association costs $1,475. A six-day olive oil sommelier certification program at the International Culinary Center in New York costs $2,800. A nine-day water sommelier certification program at the Doemens Academy in Germany costs $2,600 (travel not included).
What is it about this epoch that values such mastery over taste? Were we all truly so clueless and naive about these matters once upon a time? Has life become so fraught and complicated that even decisions over our smallest pleasures now require expert intervention?
I've made a career of writing about food and drink, tasting and rendering my opinions and recommending things. I've taught my share of classes for consumers and trade. All of this with no certification or diploma whatsoever.
For a long time, it didn't seem to matter. But over the past few years, people curiously began to assume I had some sort of certification and seemed surprised when I revealed I did not. I started to feel a twinge of impostor syndrome. I was a sommelier of nothing. Perhaps I needed a few certifications to keep pace with the crowd.
Since I just spent a year writing a book about cider, the first credential I seek out is to become a Certified Cider Professional (or CCP), a new professional title created by the United States Association of Cider Makers. I attended an introductory seminar on the CCP Level 1 exam at CiderCon in Baltimore. One afternoon on a whim—without any further study—I logged into the cider association website, pay $75 and take the exam. There are 60 questions. I submit my answers, then find out instantaneously that I've gotten 89 percent correct, a passing grade. It has taken me 37 minutes 47 seconds to complete the exam, which includes the interruption of a 15-minute work call. I am now a Level 1 Certified Cider Professional . I receive a felt CCP patch in the mail. Within months, I am teaching cider classes to candidates who also hope to pass the CCP Level 1 test.
I am not ready to admit how effortlessly I attained this certification until, one evening, I find myself at Anxo Cidery in Washington, D.C. Anxo required all of its front-of-house staff to become CCP. "That exam was so easy," one bartender tells me. "I took it when I was drunk."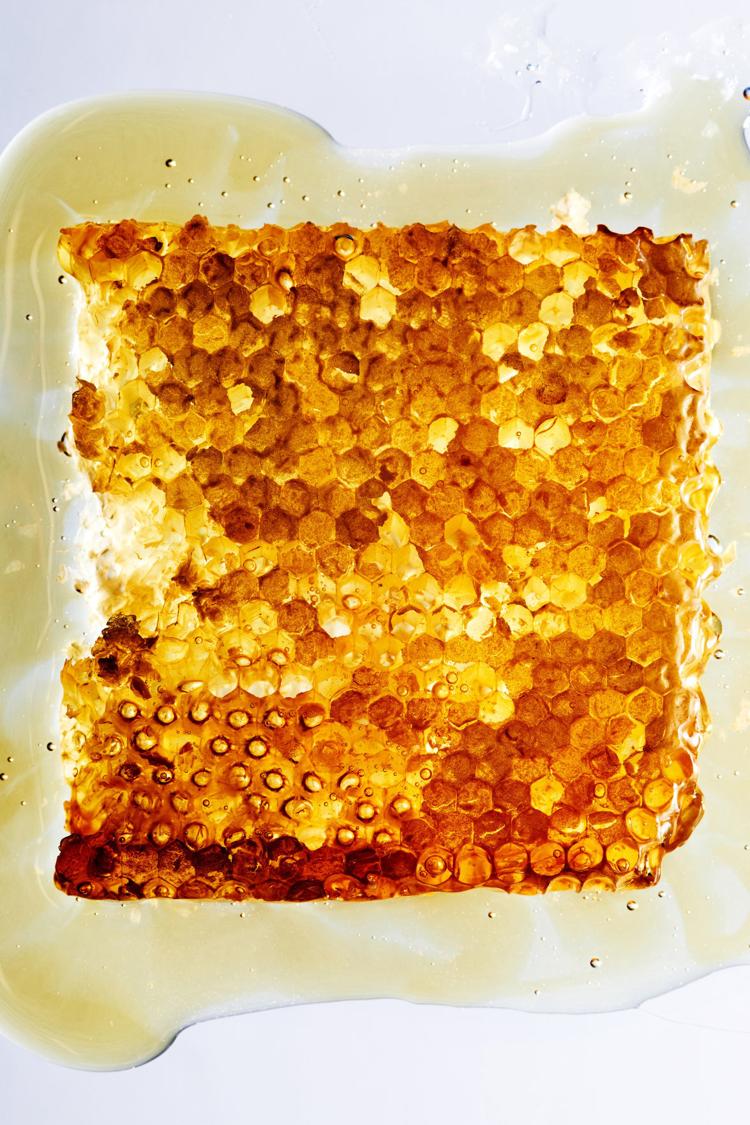 Chagrined, I become obsessed with acquiring another certification. I pay $120 to Ecole Chocolat, an online chocolate school, to enroll in its Mastering Chocolate Flavor certificate program. I understand that chocolate can be "single origin" and demonstrate the concept of"terroir" just like wine and coffee — and honey. So I pay my money, unlock the study material, and am immediately overwhelmed with a dump of information: the origins of chocolate, cacao and cacao trees; how flavor works, both physiologically and in chocolate; the elements of chocolate flavor. We are encouraged to buy a textbook, co-written by Ecole Chocolat's founder, titled "Raising the Bar: The Future of Fine Chocolate."
The course is to be self-directed, with weekly tasting assignments. Students post to a group forum, with feedback from our Flavor Coach. There is no exam in Ecole Chocolat's Mastering Chocolate Flavor program. Basically, you read whatever of the information you want, you work at your own pace, participate in the forums, and if you complete at least five of the seven exercises, you get a certificate. Where are the bragging rights in that? I found this self-directed approach to be a little too lightweight. So allow me to confess: I am a chocolate-school dropout.
Then I learn about the American Cheese Society's T.A.S.T.E. Test, which launched in the summer of 2018. Passing this exam will confer the title of Certified Cheese Sensory Evaluator. Cheese feels like something I can handle. I'd recently spent time in Bra, Italy, reporting from the Slow Food cheese event, tasting from among 300 cheesemakers from 50 countries. The founder of Slow Food declared the event to be "the beating heart of cheese" and those of us attending the "cheese intelligentsia." Well, as a member of the cheese intelligentsia, surely I can pass the T.A.S.T.E. Test.
"You can't study the day before and take this test," says Jane Bauer, the certification manager for the American Cheese Society. The professionals taking this test need at least 4,000 hours of work experience in the cheese business. "There's a difference between certification and certificates. A lot of people try to call things certifications, and they're not."
I ask Bauer if cheese is any more complex than wine. "Oh yes," she says. "With cheese, every day is different. There's a new vintage every day depending on what the animal ate the day before. Some cheesemakers have 365 vintages per year."
Despite my lack of the requisite hours, Bauer agrees to let me sit for the three-hour exam during the society's annual conference. I arrive along with 50 other candidates and am shown to my table, which has a clipboard of evaluation sheets for a dozen categories of cheese as well as cups of aroma samples, unidentified liquids marked A to J that I will have to sniff and identify blind.
The aroma part seems straightforward: I think I identify garlic, hazelnut, green apple, horseradish, smoke and one that smells "butyric" (think baby vomit). I guess on some others, including one liquid I think is either buttermilk or "old milk."
When I move to the evaluation portion, I realize I am in way over my head. Any hubris I had cracks with my first sample, a soft-ripened cheese. I chew. It just tastes like ... soft cheese. I am supposed to evaluate this based on 70 characteristics and flaws in four categories (appearance, aroma, texture and flavor). And not just the presence of, say, a nutty or herbal aroma or an animal or grassy flavor, but "much too little," "too little," "just about right," "too much" or "much too much."
I gamely trudge on for almost three hours. When I get to the evaluation sheet for Emmental-style cheese, there is a category for "Eye Development," with characteristics such as blind, underset, irregular and dead/dull eyes. So cheese has eyes? When I approach the cheesemongers for a sample of cheddar, I steal a glance at the clipboard of a bearded guy next to me. He marks "seamy" on one of his score sheets. What does it mean to have a seamy cheese? I am so out of my league, I don't even know what I don't know.
A couple of months later, I am not surprised to learn that I did not pass the exam and that the title of Certified Cheese Sensory Evaluator has eluded me.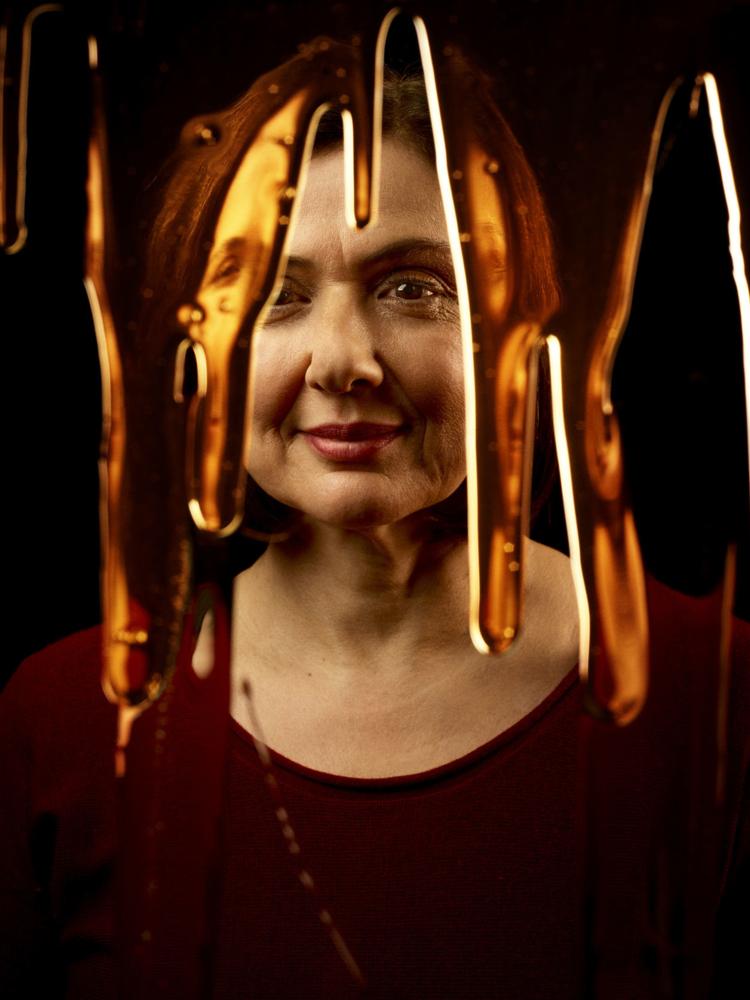 Most taste-expert programs are modeled, in some fashion, on the venerable wine sommelier certifications. The term "sommelier" technically means a "wine waiter" or "wine steward," a restaurant position dating to 18th-century France.
"My purist definition of a sommelier is someone who works in hospitality, who serves wine in a restaurant," said David Wrigley, international development manager of the Wine & Spirit Education Trust, a London-based accreditation organization. I spoke with Wrigley last summer in Washington at an event called SommCon. There, the WSET presented its program to potential students alongside three rival organizations: the Society of Wine Educators, the Institute of Masters of Wine, and the Court of Master Sommeliers.
All of these programs offer a ladder of advancing levels, from introductory through master, increasing in price and commitment. WSET Level 1, for example, begins at just under $400 for six hours of course study, rising to Level 4. Level 4 alone takes up to 18 months and 600 hours of study to complete and costs more than $4,000 — and that cost can easily double as thousands more are spent on travel and acquiring bottles to taste. The WSET's enrollment in the United States grew by 24 percent in 2017-2018. It now has more than 14,000 students, and worldwide there are more than 94,000, statistics show.
Wine education and the role of the sommelier are so culturally mainstream that it's perhaps inevitable that other gourmet products would seek a similar patina of sophistication. "A sommelier means someone who holds the knowledge, and I'm definitely the one who holds the knowledge of mustard," says Harry Lalousis, a mustard sommelier who works for Maille, a French producer of Dijon mustard. "I don't say that I'm a mustard sommelier for fun. I don't think there's anyone who can ask me a question about mustard that I cannot answer."
Wine professionals bristle at the way in which the word "sommelier" has been co-opted by other industries. " 'Sommelier' is now a widely abused term," said WSET's Wrigley. Still, Wrigley allowed, diplomatically, that in the wider connoisseurship of food and drink "all education is good as long as it comes from a good source and is of good quality."
What about a honey sommelier or a cigar sommelier or a mustard sommelier? I asked. "Well, I'm sure they're very important to those producers," he said, with a smirk. "Anyone who makes a product with any degree of care wants its end users to understand the level of quality. And also why it's more expensive."
That is true—and that's why "education" becomes a slippery term in the world of taste. The sommelier's job is to monetize the educated palate. In wine, that might mean persuading someone to upgrade from a bottle that's $30 on a list to one that's $50. The cheese sommelier might try to sell a customer on a more expensive artisan, aged Gouda rather than the basic Gouda in red wax. For the honey sommelier, it may be about persuading someone to upgrade their $4 honey in a 12-ounce plastic bear to a buckwheat honey that's $12 for four ounces. For the mustard sommelier, it's about explaining why you'd want to pay for real Dijon mustard and not the cheap imitations you find in the supermarket.
With taste education so intertwined with commerce, some public skepticism over such certifications is understandable. This past fall, a cheating scandal rocked the Court of Master Sommeliers, which had to invalidate the tasting portion of its hallowed master sommelier diploma exam. One of the proctors had leaked the exam's most sacred secrets: the identity of the wines that the master's candidates were supposed to taste blind.
I realize just how widely "sommelier" has been thrown around when I visit a hot sauce sommelier at a hot sauce boutique called Heatonist in, perhaps predictably, Brooklyn. I don't know what a hot sauce sommelier is supposed to look like, but Noah Chaimberg, with fiery red hair and a red beard, seems to fill the bill. I meet him at the tasting bar of Heatonist, where we sample a dozen or so of the more than 100 hot sauces he stocks. Chaimberg says he's likely tasted 200 hot sauces for every one on his shelves. Apparently lots of people have jumped into the "craft hot sauce movement," and he receives at least a dozen new products each day. "It's a lot like craft beer was in the 1980s," he says. "People start tinkering at home. Then they end up selling at farmers markets, fancy food shows, and hoping to quit their day jobs."
Hot sauce connoisseurship has changed over the past decade. "Hot sauce used to be a macho thing," he says. "Fifteen, 20 years ago, I call that the Insanity Era. There was this arms race." Now, he sees more people willing to spend more money than they would on a basic bottle of Tabasco. "When people get that education, they feel more confident investing in better hot sauce," he says. "It's just like with wine. Someone's not going to buy a $200 bottle without some education."
I wonder if Chaimberg ever plans to offer a certificate program to train future hot sauce sommeliers. He says customers have asked. "But we don't want it to be like that. I think hot sauce is an industry that has a culture that's a little more rock 'n' roll. They just like to have fun."
"But a hot sauce sommelier's opinion means more than others', right?," I ask.
"Yes," he says with a smile. "And I like it that way."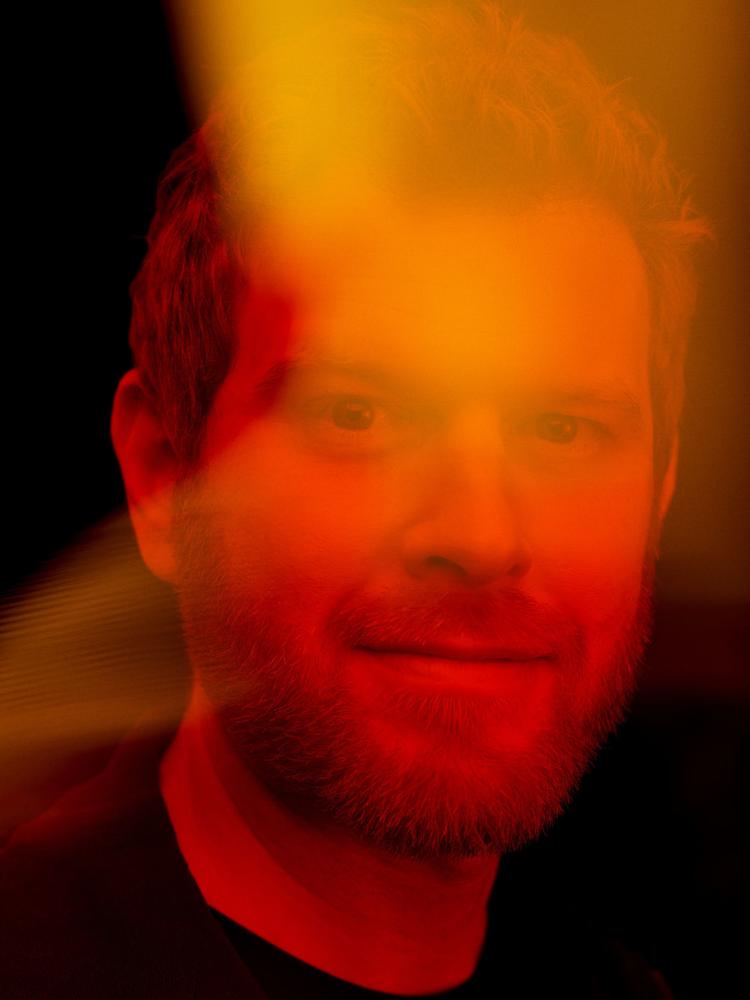 Humbled by my failure of the American Cheese Society's T.A.S.T.E. exam, I decide to set my sights lower and start my cheese education at the beginning. I pay $850 to attend a three-day, in-depth Cheese Boot Camp at Murray's Cheese in New York's Greenwich Village. The course begins with unlimited wine being poured. About two dozen students from all across the country crowd into an upstairs classroom. A number of people work in the cheese business, in sales or production, and some are opening their own cheese shops. There is one Master of Wine, a few chefs and one couple who tell all of us that they just love cheese so much that they're spending their wedding anniversary at Cheese Boot Camp.
"We want to get beyond 'yummy' and 'delicious,' " says instructor Caitlin O'Neill, a Certified Cheese Professional. The first step we take is to plug our noses. We place a piece of mozzarella on our tongues, which at first simply feels gooey and salty, and then a rush of smoky, buttery flavor comes on once I unplug my nose. We learn the basics of cheesemaking and the differences between the milks of cows, goats, sheep and water buffalo. We taste 15 cheeses, each of which represents a specific category: fresh, bloomy, washed, Alpine, Gouda, uncooked, thistle, cheddar, grana, blue.
We will come back to this classroom on Sunday to learn how to properly wrap cheese and how to properly pair cheese with beer and wine. But on Saturday morning the class meets at Murray's facility in Queens, where we listen to a three-plus-hour lecture from cavemaster Krista Jacobsen, who holds a Ph.D in dairy sciences. As we taste 13 more cheeses, we learn about the chemistry of milk, basics of animal management, the anatomy of a ruminant's stomach, peak lactation, the role of microbes, milk fats, pasteurization, acid coagulation vs. enzymatic coagulation, starter cultures, curds and whey, the biochemistry of ripening Camembert. There are more topics, but those are the ones I vaguely understand. "Cheese is the controlled rotting of milk," Jacobsen says. "We're still learning what's going on in there."
Luckily, the exam we will take in a few weeks—to receive our course certificates—will be open-notebook, and we are provided a glossary and all the pages of Jacobsen's PowerPoint presentation.
After lunch, we're led through the tasting of eight more cheeses by Tyler Frankenberg, another Certified Cheese Professional. This tasting is about comparing variations in cheesemaking. At one point we compare two versions of a funky pasteurized sheep's milk cheese called Hollander with an aroma that people describe as earthy, mineral, "like mom's basement" and even redolent of ammonia. "With this one, the bark is worse than its bite," Frankenberg says.
"It smells like a sweaty sock," says one student.
"Well," Frankenberg says, "as we get deeper into this, we have to differentiate funk. There's a difference between a freshly sweaty sock and this, which is an old sock you'd find under the bed a week later."
As the class chuckles over that distinction, Frankenberg reminds us: "Remember, taste is always subjective. No matter if a professional tells you, 'This tastes like wet slate from the Loire Valley.' " I've heard the same sentiment expressed by almost every taste expert I've visited. And yet, every one of these experts has a vested interest in taste being way more codified than subjective.
Indeed, what the rise of specialized taste education, the cult of sensory analysis, and the wine-ification of everything means is that taste is becoming more and more codified all the time. There are good tastes and bad tastes; not only that, there's a growing caste of gatekeepers in every field who are keeping score on what tastes great, middling and flawed. Maybe this is what morality or philosophy looks like in an increasingly post-religious, post-intellectual, materialistic United States. We are a people in need of an authority, a higher voice, some guidance — even if it comes from behind the cheese counter. Maybe, for many affluent Americans, the sommeliers of everything represent something shaman-like. Listen to me. I am your one true sommelier.
If that's the case, it would be wise to remember two things. First, the old koan: If you meet the Buddha on the road, kill him. Second, what Jorge Luis Armenteros told me in his cigar humidor: "This is the life of human beings. We invent things that bring us pleasure. I wish tasters would be more humble. But humility doesn't sell."