Fayard joins Somnium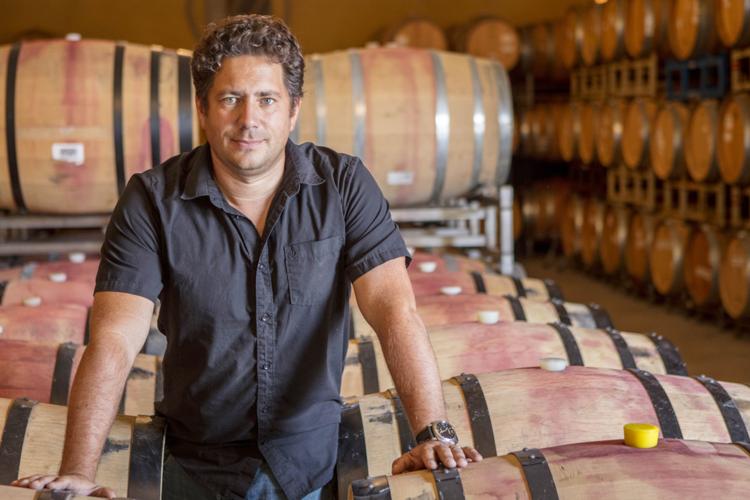 Somnium has hired Julien Fayard as head winemaker.
Fayard began his winemaking career at his family's winery in Provence. From there Fayard moved to Bordeaux where he worked at Lafite Rothschild and Smith Haut Laffite, prior to relocating to Napa Valley in 2006.
In Napa, Fayard served as Philippe Melka's director of winemaking, before releasing his own wines.
Impressed by Fayard's own range of wines, Somnium proprietor, Danica Patrick, brought on the winemaker in 2020 to diversify the portfolio.
Fayard's first bottlings under the label will be the 2018 Barrel-Aged Sauvignon Blanc and 2018 Red Blend, which will be released later this year.
TOR Napa Valley is welcoming back guests with new private experiences and tastings for summer and harvest. They are by-appointment-only, following the Centers for Disease Control and Prevention's health and safe precautions.
— The Pritchard Hill Hike & Flight ($200 per person)
Greg Melanson's Pritchard Hill vineyard, 1,500 feet above the valley floor, is not usually not open to the public, however Melanson is allowing TOR to bring small groups to his top-of-the-world vineyard. After a hike, enjoy taste TOR's Grand Dames Chardonnays, followed by 2015, 2016 and 2017 TOR Melanson Cabernets paired with small bites. TOR can also offer a picnic or lunch for an additional cost.
— Single Vineyard Barrel Tasting of the Stunning 2019s ($200 per person)
Before bottling, TOR will share barrel samples of the 2019 single vineyard Cabernets: Tierra Roja, Melanson, Vine Hill Ranch and Beckstoffer To Kalon. Prior to the tasting, guests will visit Wheeler Farms' gardens and winemaking facility. This tasting features five wines from a selection of terroirs and vineyards, paired with small bites by Chef Sarah Heller.
— Chardonnay Primer ($250 per person)
Many of TOR's Grand Dames Chardonnays are sourced from cool-climate sites in the Carneros District of Napa. Guests will visit Hyde Vineyards where Larry Hyde grows his distinctive Chardonnay grapes. After a walk through the vineyard, guests will have a picnic lunch under the oak trees or an al fresco lunch at Farm Restaurant in Carneros, along side three vintages of Hyde Chardonnays, followed by TORChasing Windmills Grenache and an older vintage of TOR Tierra Roja Cabernet.
— The Black Magic Experience ($750 per person)
This is a behind-the-curtains peek into what goes into making 100-point wines at TOR. David Grega, TOR's associate winemaker is the host for a tour of the Beckstoffer Dr. Crane, To Kalon and Vine Hill Ranch. Guests can taste barrel samples considered for TOR's next Black and Pure Magic wines, before relaxing over a three-course lunch with three TOR wines, in gardens beneath Vine Hill Ranch.
— Al Fresco Wines Experience ($125 per person)
Visit TOR's home for wine making and guest visits, the Wheeler Farm 12-acre historic estate on Zinfandel Lane in St. Helena. Prior to the tasting, stroll through Wheeler Farms' gardens and winemaking facility. Tastings feature five wines paired with a cheese and charcuterie platter prepared by Chef Sarah Heller. This tasting can be customized.
Summer tastings at Trefethen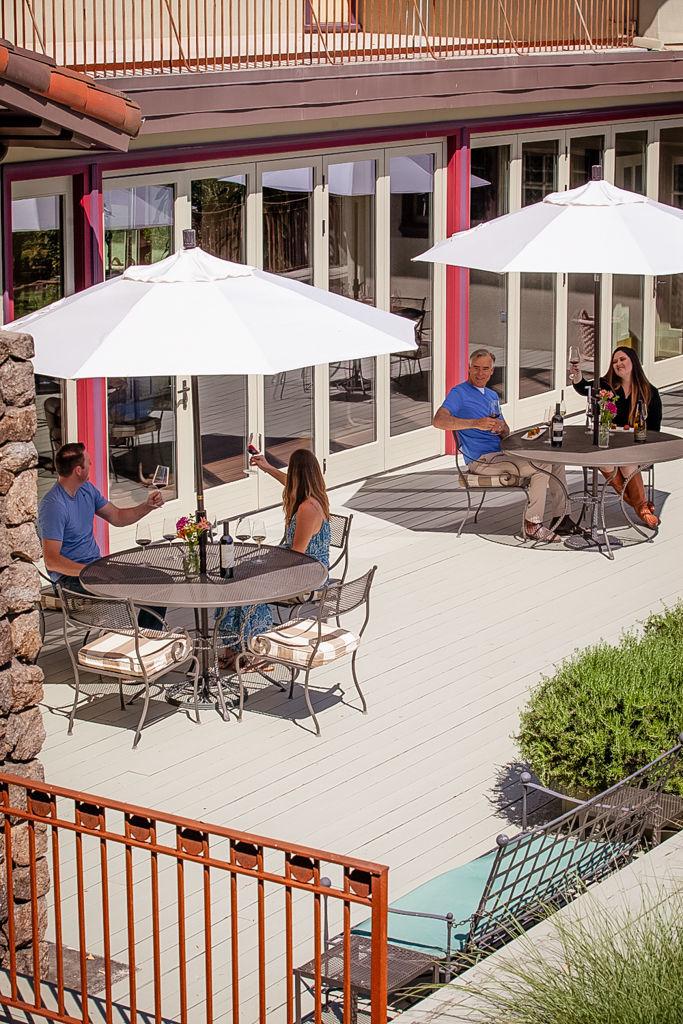 Trefethen Family Vineyards reopened on June 10 with a new series of private, by-appointment-only tastings and culinary experiences that follow the Napa County, California and CDC guidelines regarding social distancing, frequent cleaning, the use of masks and more.
— Historic Winery & Courtyard Flights ($30 per person)
Upon arrival, guests are offered a choice of four different flights — Signature, Small Lots, All Reds, and the new Summer Flight. Each flight includes five different wines. The flights are offered inside the historic winery, originally constructed in 1886, as well as outside in the adjacent courtyard.
— Reserve Tasting with Charcuterie Board ($60 per person)
Trefethen's updated Reserve Tasting is offered at the villa, the former family home, and outside on the deck overlooking the gardens first developed by Katie Trefethen in the 1960s. The featured wines are all limited production and always include the Reserve Cabernet Sauvignon. A charcuterie board with cured meats, local cheeses and estate grown preserves is included.
— Taste the Estate ($90 per person)
Taste the Estate is Trefethen includes fiveTrefethen's finest wines paired with bites made by winery chef Chris Kennedy. A sample menu features pairings like Summer Squash Fritter with Tarragon Spiked Goat Cheese paired with their Harmony Chardonnay and Caramelized Spring Onion and Wild Mushroom Tartlet paired with The Cowgirl and The Pilot Merlot. This experience is offered inside the villa, outside on the deck or at a private table in the garden.
— Twilight at Trefethen ($150 per person)
New for summer 2020, Twilight at Trefethen includes a private tour followed by a seated tasting with the full Taste the Estate experience described above. There is only one table each night, offered every Thursday, Friday and Saturday evening. Other nights possible are upon request.
Looking for something different? Want to pick out the specific wines or request certain pairings? We are happy to work with you to create a memorable visit. Reach out to one of our concierges at 707-255-7700.
Be the first to know
Get local news delivered to your inbox!