Premiere Napa Valley is June 1-5
Napa Valley will welcome back and reconnect with trade partners around the globe as the annual Premiere Napa Valley takes place from June 1-5, both online and in-person.
Premiere Napa Valley was created 25 years ago to build relationships with members of the wine trade and to preview the upcoming vintage.
In the days leading up to the live auction finale on June 5, vintners will host tastings and virtual one-on-one appointments. For registered trade there are 26 in-person private tastings and 47 virtual tastings in which to partake.
Up for auction are 149 unique micro-lots of wine, comprising 60 to 240 bottles. A majority of the lots are from the 2019 vintage, along with a handful of barrel-aged 2018 Cabernets and a sample of white wines and Pinot Noir from 2020. These wines are made specifically for the trade-only auction.
New this year is the possibility to access Premiere week activities and the auction online. The Vintage Perspective Tasting is a favorite event that invites trade members to experience recent and upcoming releases. This year, it takes place online each day from June 1 to 3. Three wine journalists will lead winemaker discussions on each of the vintages presented at this year's auction: 2018 with James Suckling, 2019 with Lisa Perotti-Brown MW and 2020 with Jeb Dunnuck. The seminars are open to anyone wishing to tune in.
Online bidding, powered by Zachys, begins on June 3 and concludes with the livestreaming auction finale on Saturday, June 5 starting at 1 p.m., Pacific time. Registration for members of the wine trade can be done anytime leading up to the start of the auction.
Grape juice, Napa Valley style 
Brooks Painter, director of winemaking, and Peter Velleno, winemaker, at Castello di Amorosa, are accustomed to making delicious wines from vineyards in Napa, Sonoma and the North Coast, but when  customers asked for grape juices as healthy, flavorful and non-alcoholic alternatives to wine, they took on the challenge using the same grapes that go into their wines.
The result is three  non-vintage non-alcoholic juices:
• Muscat Canelli Grape Juice (100% Muscat Canelli, sourced from vineyards in Sonoma, Solano and Santa Barbara counties)
• Sparkling Grape Juice Red Blend (90% Gamay, 5% Grenache, 5% Cabernet Sauvignon, sourced from the estate vineyard at the winery in Calistoga and the Tamayo Vineyard in Napa Valley)
• Gewurztraminer Grape Juice (100% Gewurztraminer from a vineyard in Anderson Valley, Mendocino County).
Peter  "Our grape juice is made in much the same way as our wine, Velleno said. "We harvest a few days early to provide a base of acidity. The clusters are hand-harvested and delivered to the crush pad where they are destemmed, pressed and then the juice is chilled to about 32 degrees. The big difference is that we don't add yeast to convert the grape sugars to alcohol. We skip that step and the result is a great alternative to wine which has surprising ageability, of up to two years."
 Painter added, "The making of a quality grape juice that truly expresses the fruit and flavor of the grape is a challenge, and we've now mastered how to make these juices true to their varietal aromas and flavors,"
They made 705 cases of the Gewurztraminer, 1,132 cases of the Sparkling Red Blend and 5,619 cases of the Muscat Canelli.
Cuvaison breaks ground on new hospitality center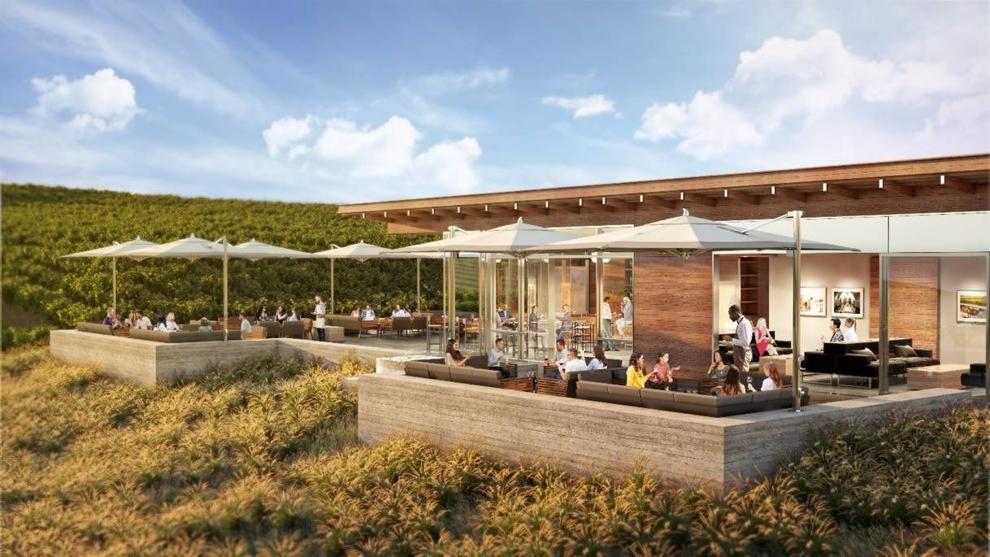 Cuvaison winery will be breaking ground on an ambitious new project to at Cuvaison's estate vineyard and winery in Los Carneros AVA.
The first part of the project will focus on the Cuvaison tasting room, where a floor-to-ceiling sliding glass wall will be added, along with an expanded terrace.
The second phase of the project includes the installation of open-air pavilions for VIP tastings and special events. Cantilevered above the south shore of the property's pond, it will offer views of the lower vineyard, as well as local flora and fauna.
To support the pavilions, Cuvaison will also be building an outdoor service area, additional restrooms and expanded wheelchair-accessible parking. During construction, Cuvaison will remain open for tastings, and will be hosting guests outside on a dedicated portion of the crush pad, and indoors in the winery's barrel room, which will serve as Cuvaison's interim tasting room.
The project was originally planned before the pandemic, but Dan Zepponi, president and CEO, in moving forward with the construction, worked with architect Douglas Thornley to integrate new elements to create the safest and welcoming environment possible for future guests.
This includes the installation of an upgraded ventilation system with hospital-grade filtration and hand-sanitizer stations in the redesigned tasting room. 
Cuvaison will also be moving its powerlines underground to ensure unobstructed views for its guests and a fire-safe transfer of power to the winery. The first stage of construction is scheduled for completion in the late summer of 2021, with the second phase scheduled for completion in the summer of 2022.
Photos: Napa Valley Wine Train rolls again: pandemic closure is over.
Wine Train relaunches after COVID-19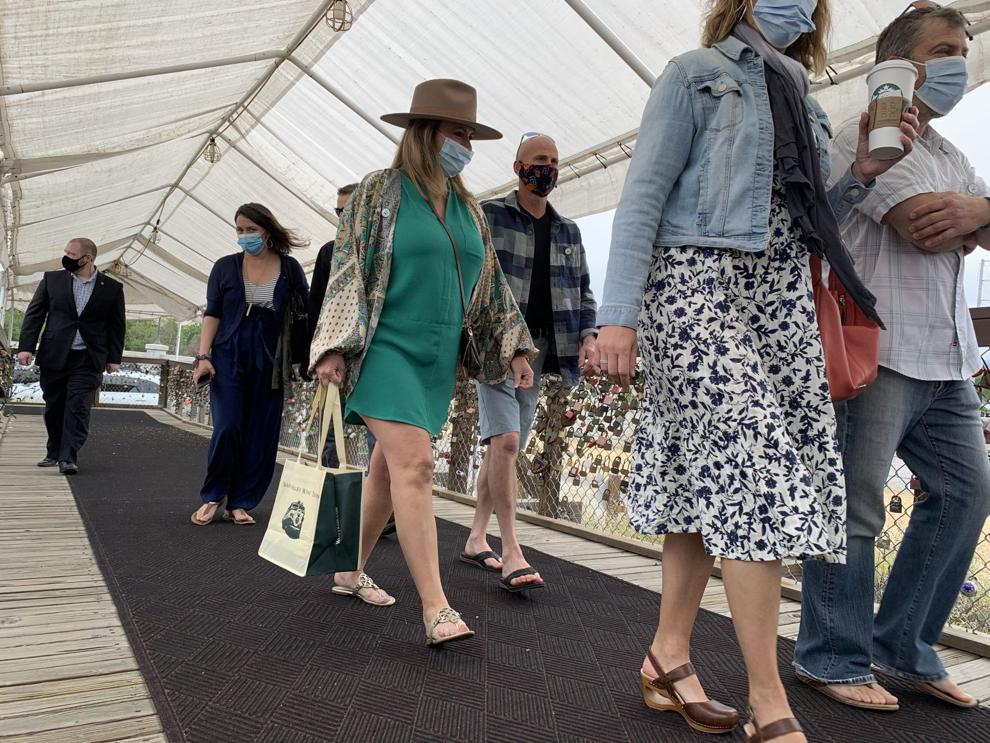 Wine Train relaunches after COVID-19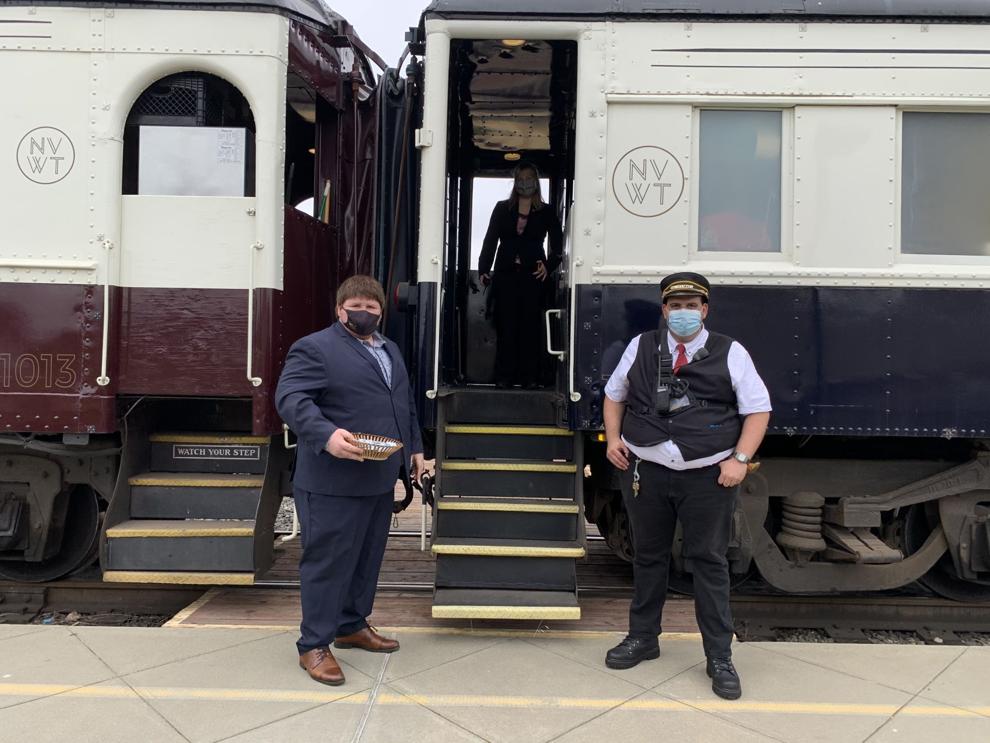 Wine Train relaunches after COVID-19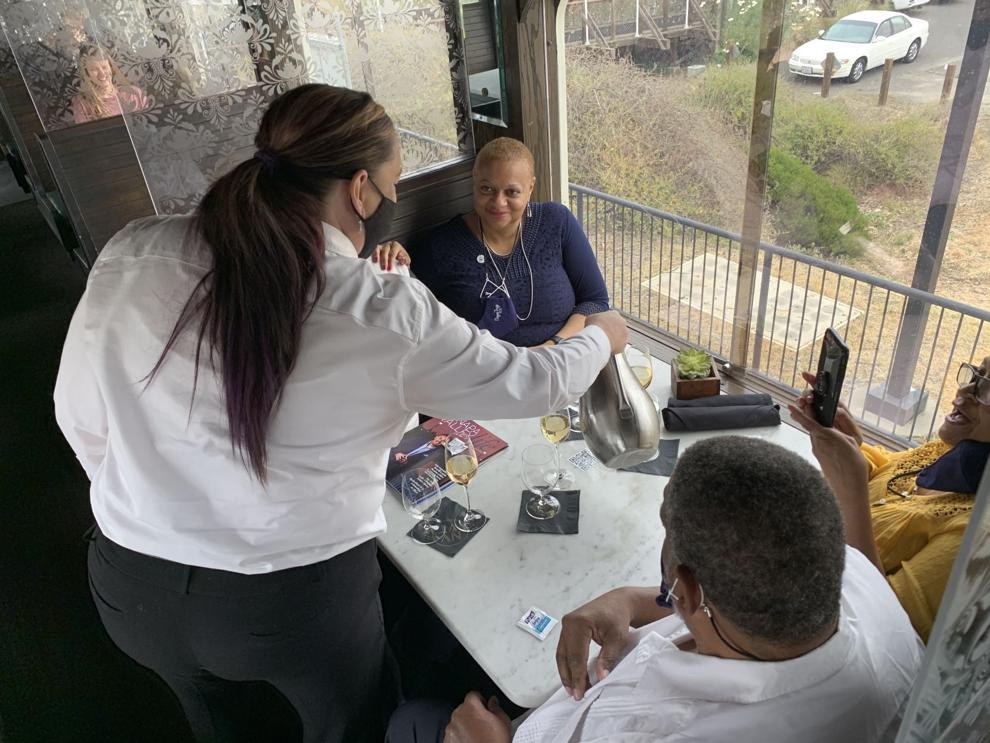 Wine Train relaunches after COVID-19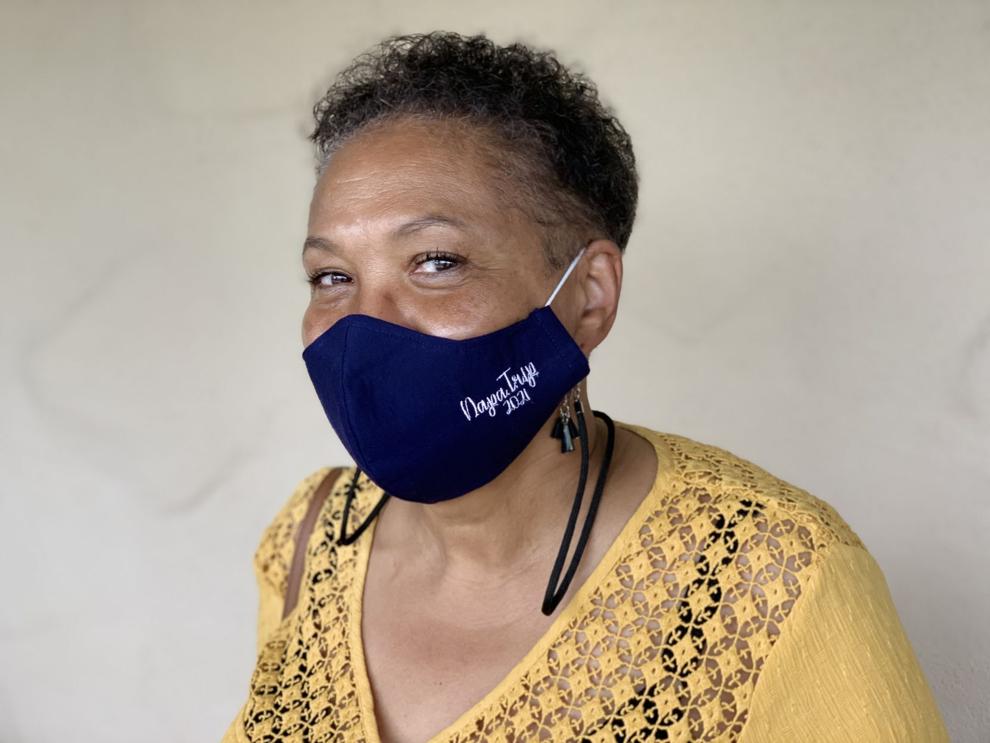 Wine Train relaunches after COVID-19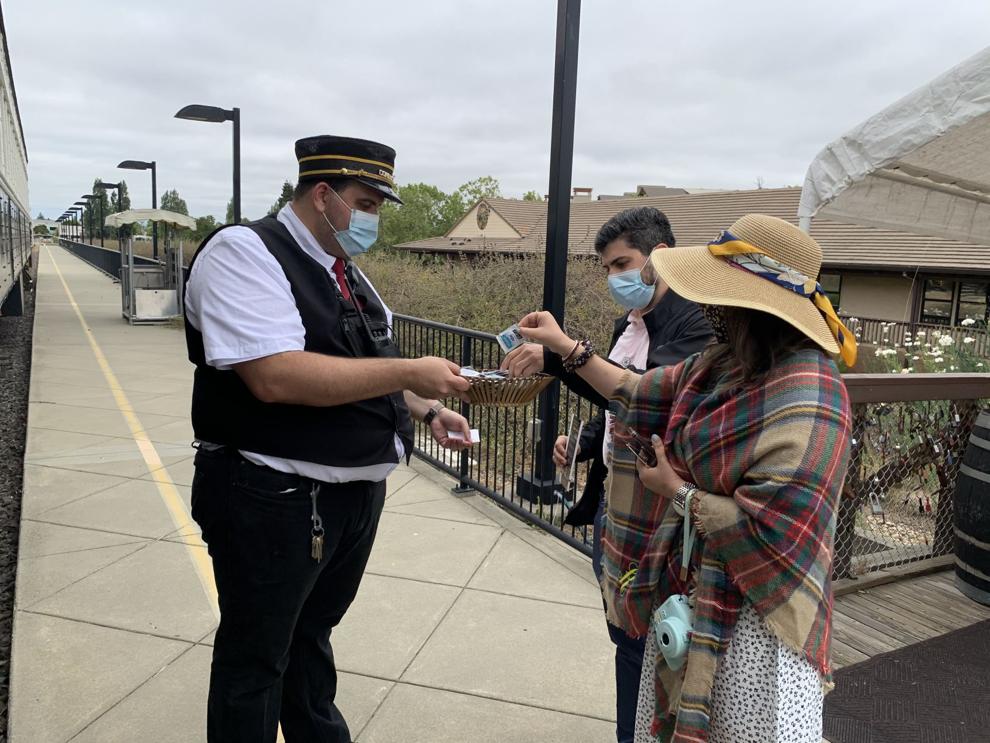 Wine Train relaunches after COVID-19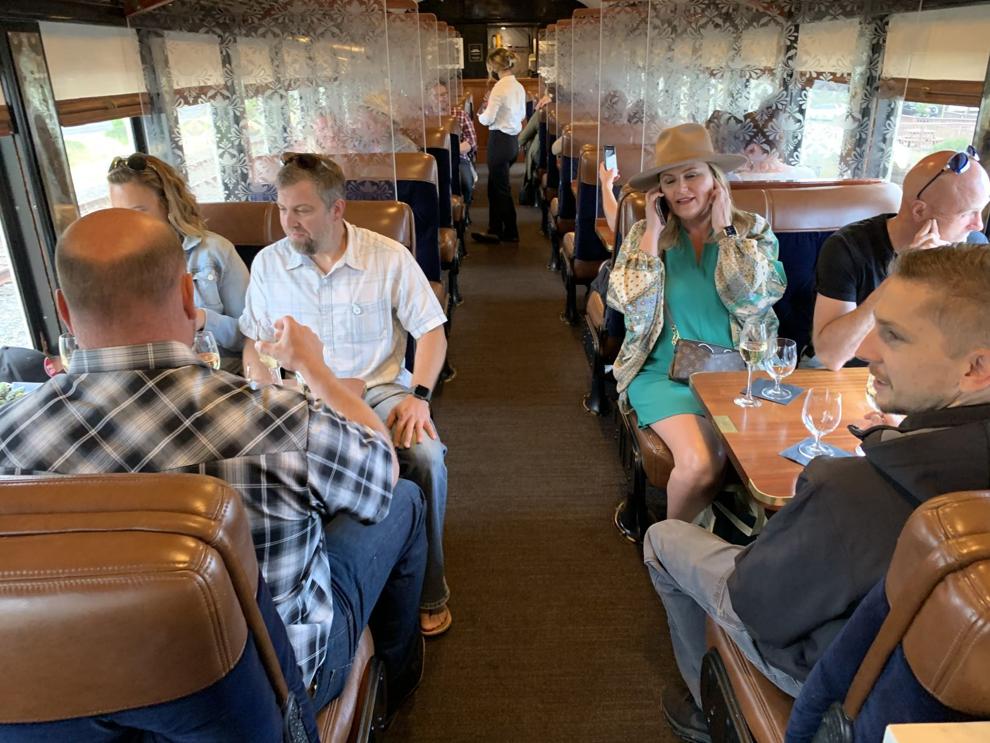 Wine Train relaunches after COVID-19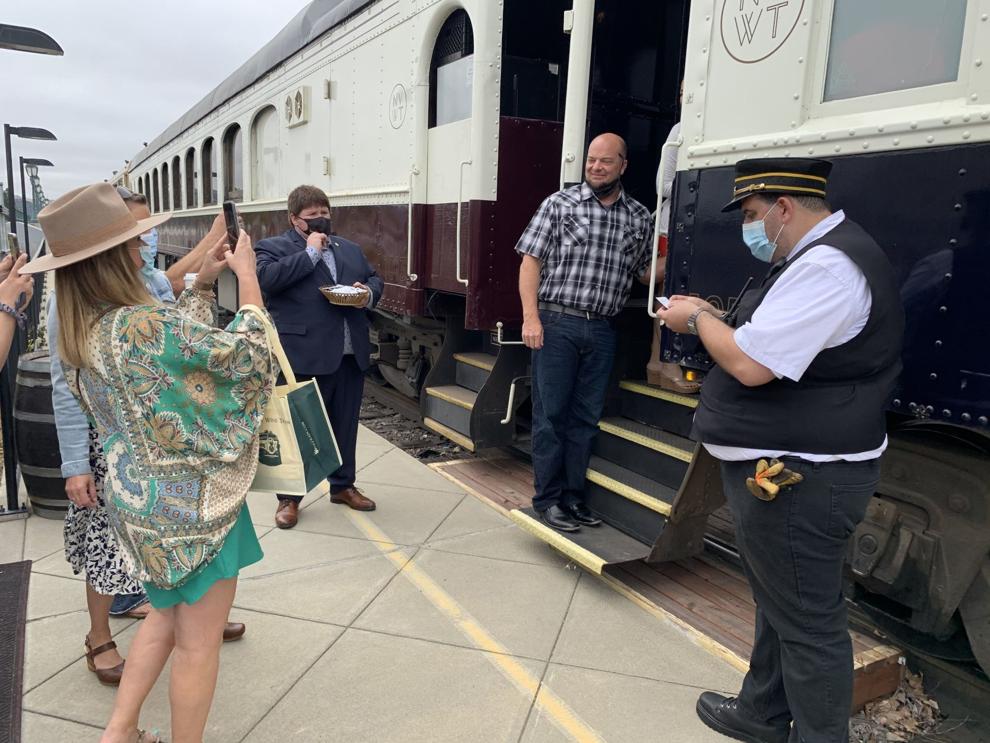 Wine Train relaunches after COVID-19
Wine Train relaunches after COVID-19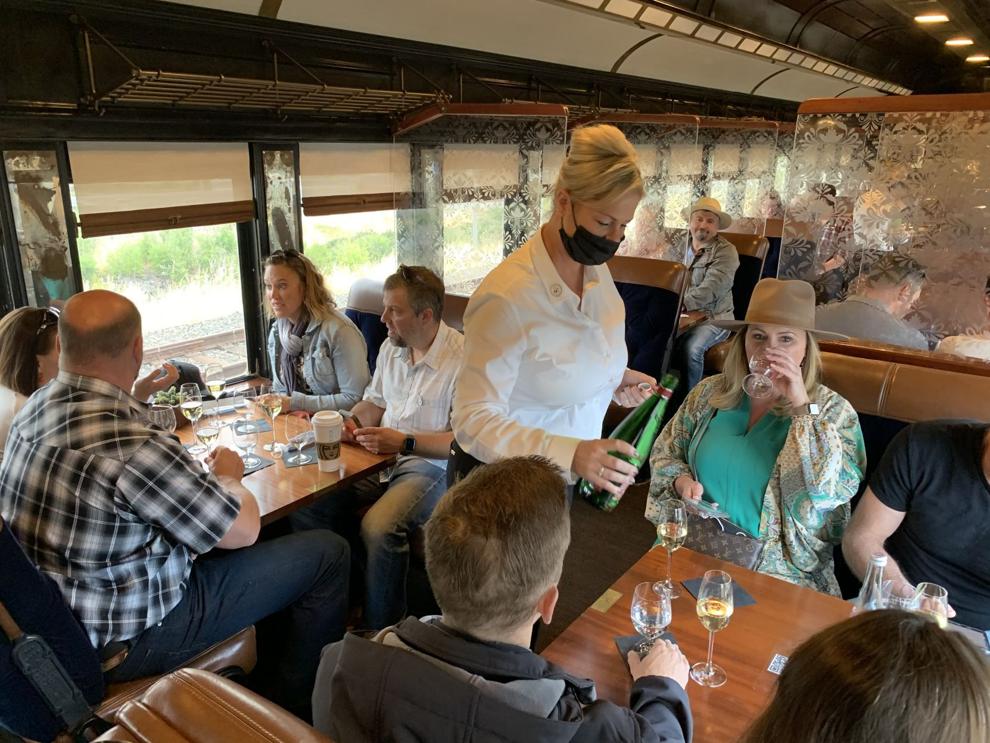 Wine Train relaunches after COVID-19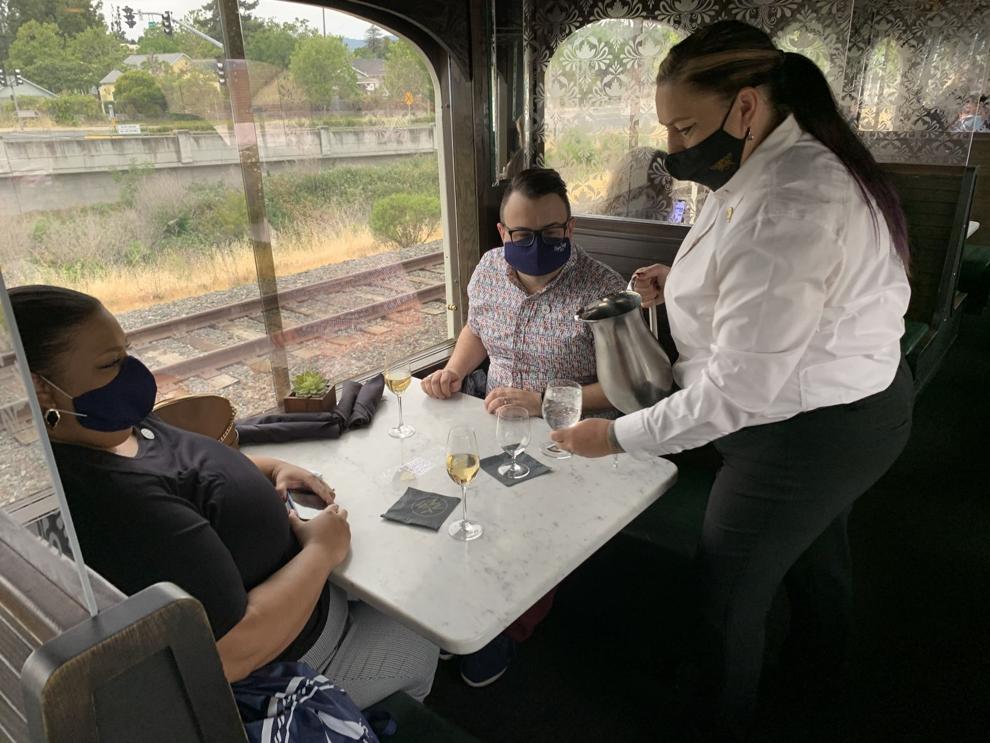 Wine Train relaunches after COVID-19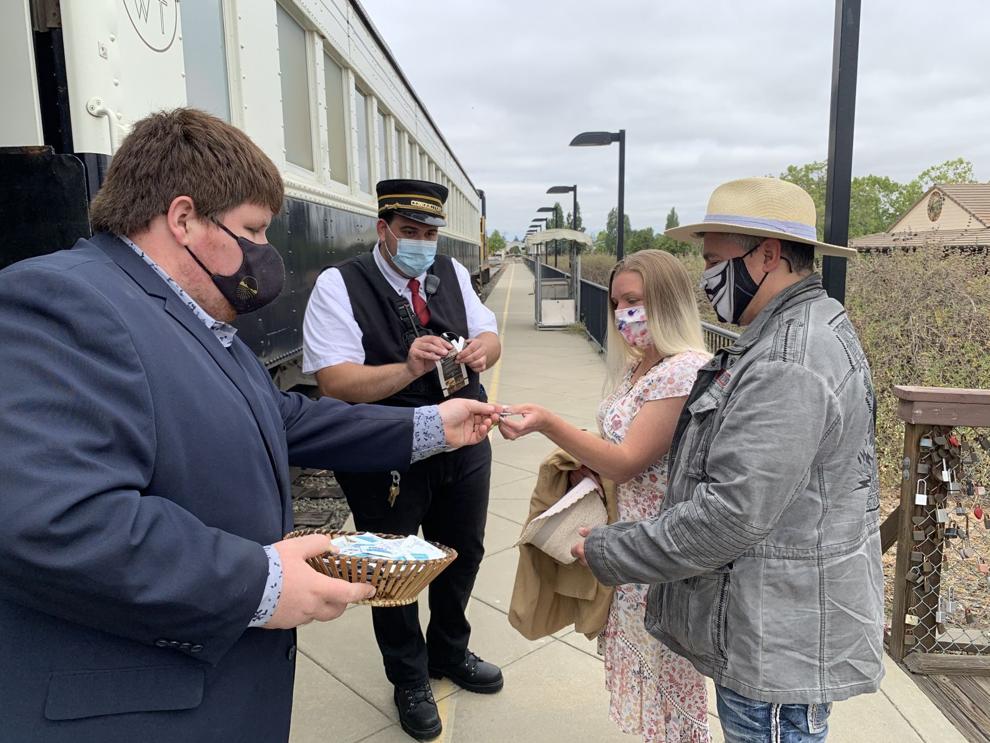 Wine Train relaunches after COVID-19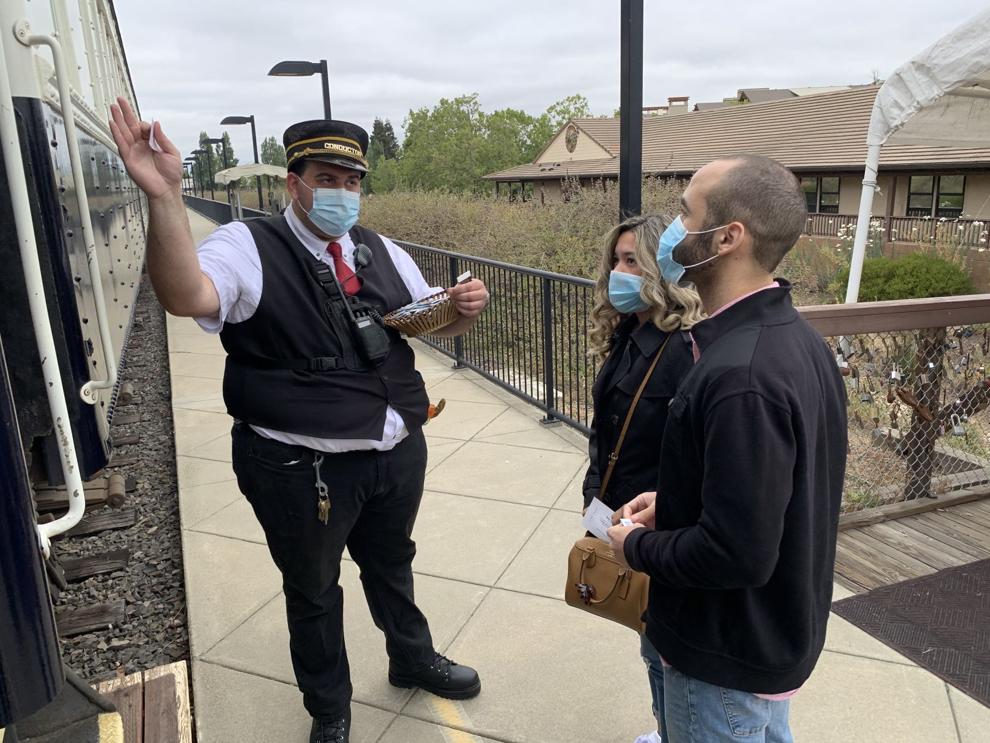 Wine Train relaunches after COVID-19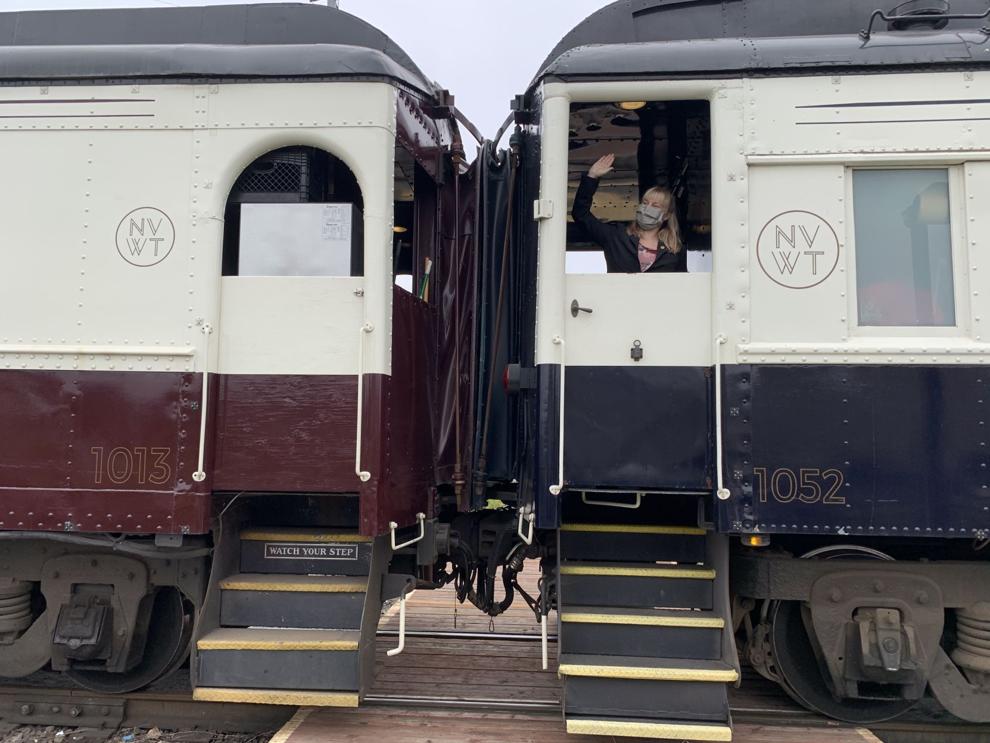 Lives of the Vines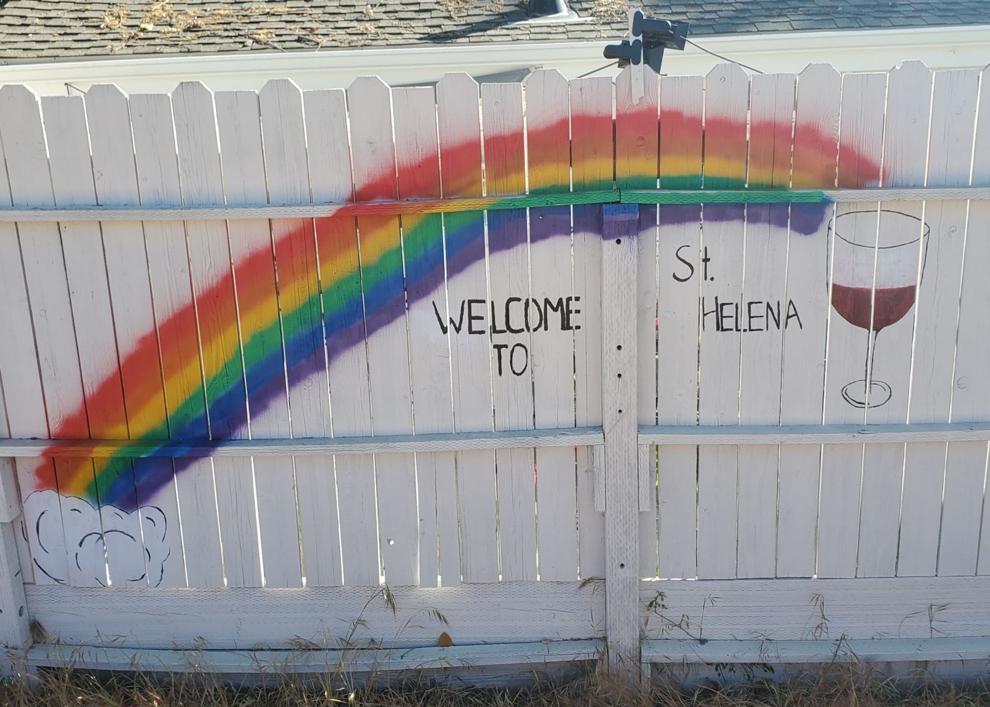 A newly refurbished Wine Train car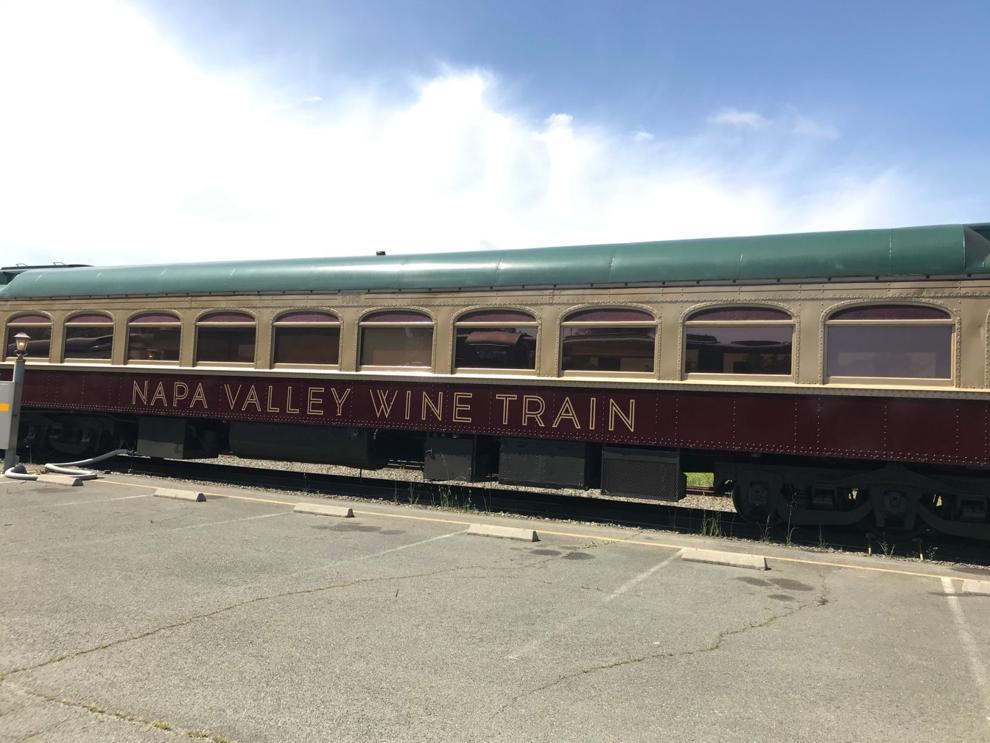 Napa Valley Wine Train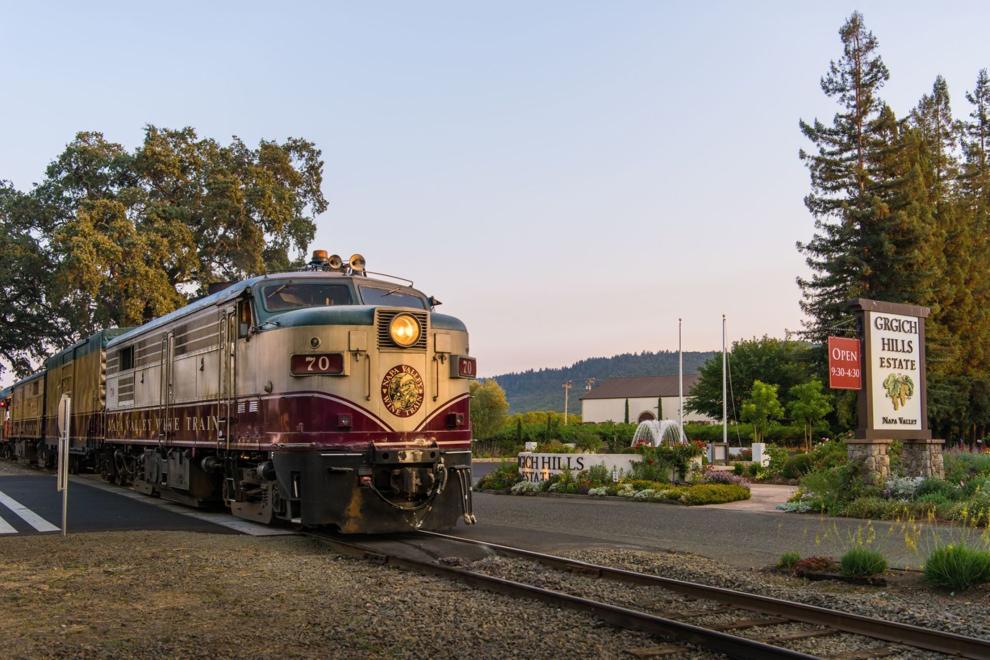 Napa Valley Wine Train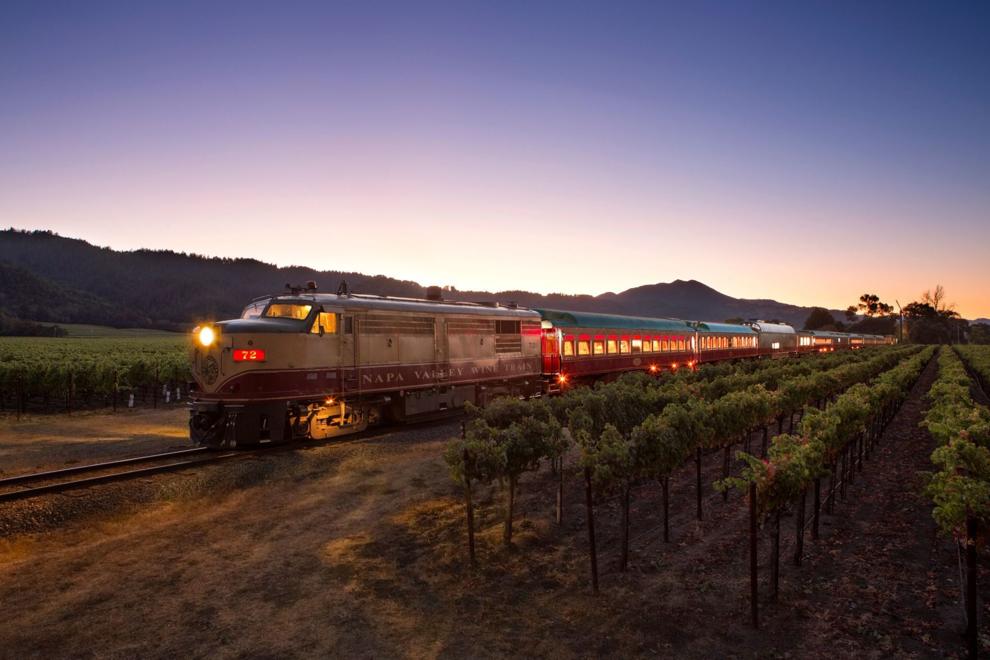 Napa Valley Vine Trail