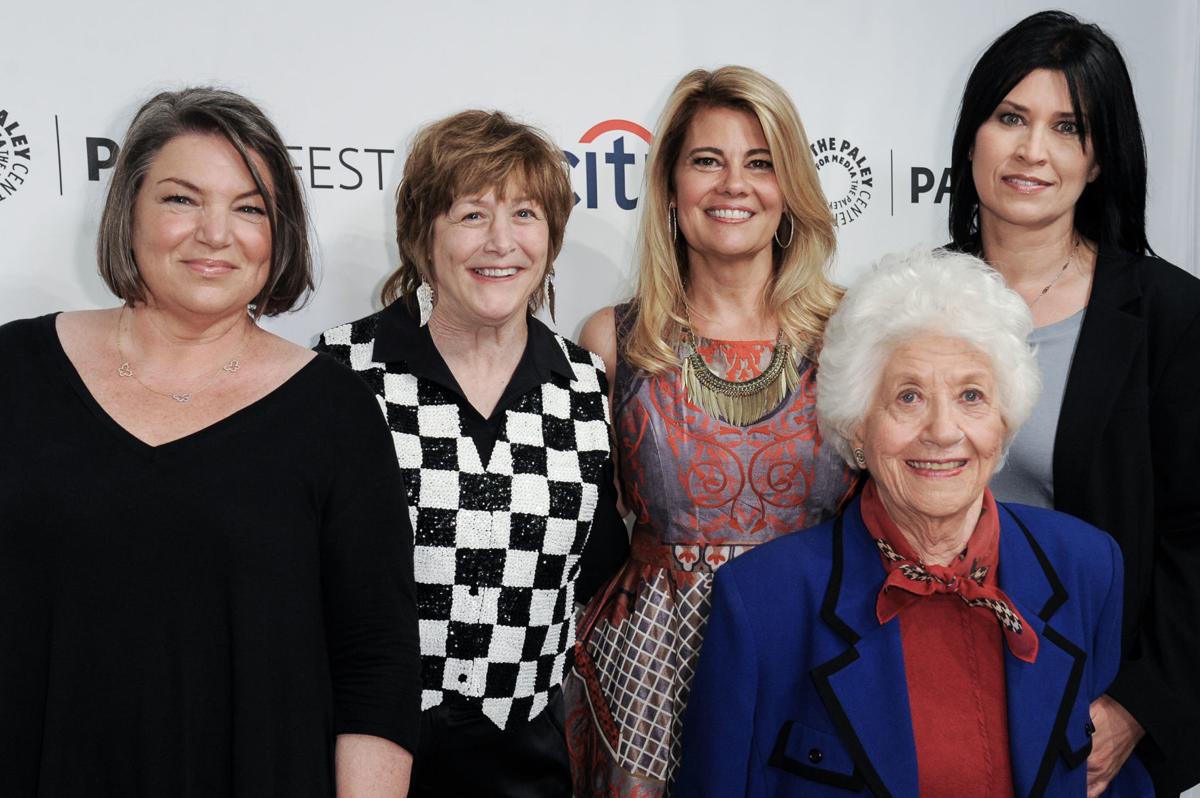 On Sunday, Aug. 5, 2018, television actress Charlotte Rae passed away in her Los Angeles home surrounded by family and friends at age 92. She was best remembered for her TV role as Edna Garrett on the TV sitcom "Diff'rent Strokes" and its successful spin-off the "Facts of Life."
Rae began her television role of Edna Garrett in the fall season of 1978 on the family/ interracial sitcom. She was the Drummond family's housekeeper, who lived with a Park Avenue businessman Phillip Drummond (Conrad Bain) and his motherless teenage daughter Kimberly (Dana Plato). Two Harlem orphan black boys (Todd Bridges and Gary Coleman) come to live with Mr. Drummond after their mother died. Willis, 12, and 8-years-old Arnold Jackson's mother at one time worked for Mr. Drummond. He promised her that he'd raise and provide for her two sons after she died.
After the first season ended, Charlotte Rae's television character, Edna Garrett, departed her housekeeper employment with the Drummond household and went to work for Kimberly's prestigious Eastland School for girls as a housemother. She was promised by NBC studio executives if the new sitcom "The Facts of Life" bombed that she could return to her previous TV show.
Mrs. Garrett acted as a surrogate parent to the six young girls in her house, giving them advice and dealing with their mixed-up adolescent emotions. The various ages of the prep school girls living in her dormitory ranged from 11 to 15.
During the 1979 tryout run, teacher, Miss Mahoney (Jenny O'Hara), was seen, but quickly faded out as the show progressed. John Lawlor played headmaster Steven Bradley throughout the sitcom's first season, and was replaced in the second season by seldom-seen Mr. Harris (Kenneth Mars). After that, Roger Perry came in as the headmaster Mr. Parker.
When the second season opened, three of the original cast members remained in their Eastland roles—Lisa Whelchel (Blair), Mindy Cohn (Natalie), and Kim Fields (Tootie). Molly Ringwald was actually cut from the "Facts of Life" cast. And later, she became a hit in '80 teen movies "Sixteen Candles," "The Breakfast Club," and "Pretty in Pink. "
Mrs. Garrett took on her exciting new position as the Eastland school dietitian. She worked in the cafeteria and lived above it. Returning students Blair Warner, Natalie Green, and Tootie Ramsey get into hot water with new girl Jo Polninchez (Nancy McKeon).
The four girls steal the school van, sneak off campus to go to a bar, and get arrested that night. Mrs. Garrett bailed the first-time offenders out of the slammer. She informed the shocked girls that part of their condition for not getting expelled from Eastland was that they would work in the cafeteria to pay back the damage that occurred to the school van and the bail money.
At first, the four girls were reluctant to agree to the headmaster's terms. When Mrs. Garrett told them that they would be expelled and leave Eastland, they agreed to the terms of their probation. They no longer live in the school dorm but in the former storage room across from Mrs. Garrett's.
You had an interesting arrangement of personalities. Blair Warner was a wealthy, snobbish girl. She was bitter at God for her parents' divorce. Her father was the president of Warner Textile, while her mother was married several times.
On the other hand, Jo Polninchez was a poor girl from the Bronx. Her divorced mother worked as a cocktail waitress while her father was serving time. She sent her wayward daughter away to school to get her away from a boy.
Then, there was plump Natalie Green. She lived with her adopted Jewish parents and wrote for the school newspaper.
And the youngest girl of the clique was their African-American roommate Tootie Ramsey. She dreamed of becoming an actress and wanted to be accepted by the older girls.
After graduation, Blair and Jo were now enrolled at Langley College. Meanwhile, Mrs. Garrett quit Eastland and opened up her own gourmet shop Edna's Edibles with her accountant son's help. She soon discovered Jo couldn't afford to live in the college dorm and offered her a job at the shop, along with a room in the living quarters behind the store. Shortly afterward, all three other girls come to live there and help out with the shop.
In 1986, Charlotte Rae left the TV show when her character got married. Cloris Leachman took over as Edna's scattered-brain sister Beverly Stickle for last few seasons.
Carl G. White lives in Napa.